I'm going to confess straight away that I was rather thrilled when I was offered a wood watch by JORD to review.  The Cora Series Zebrawood & Rose woman's wood watch was perfect for my winter time wardrobe. After all my life now is often all about trees and roses.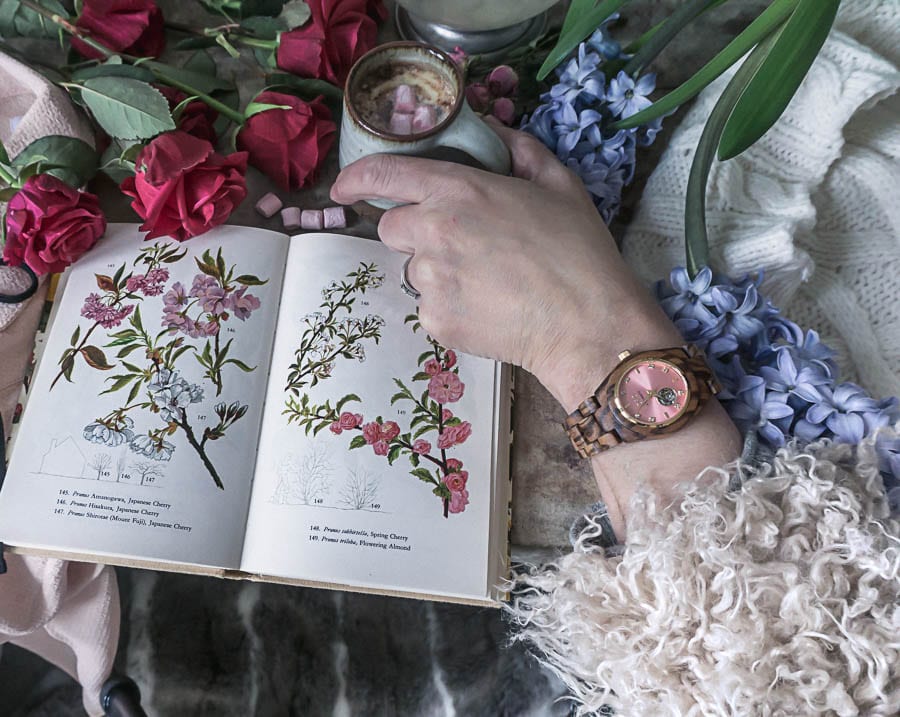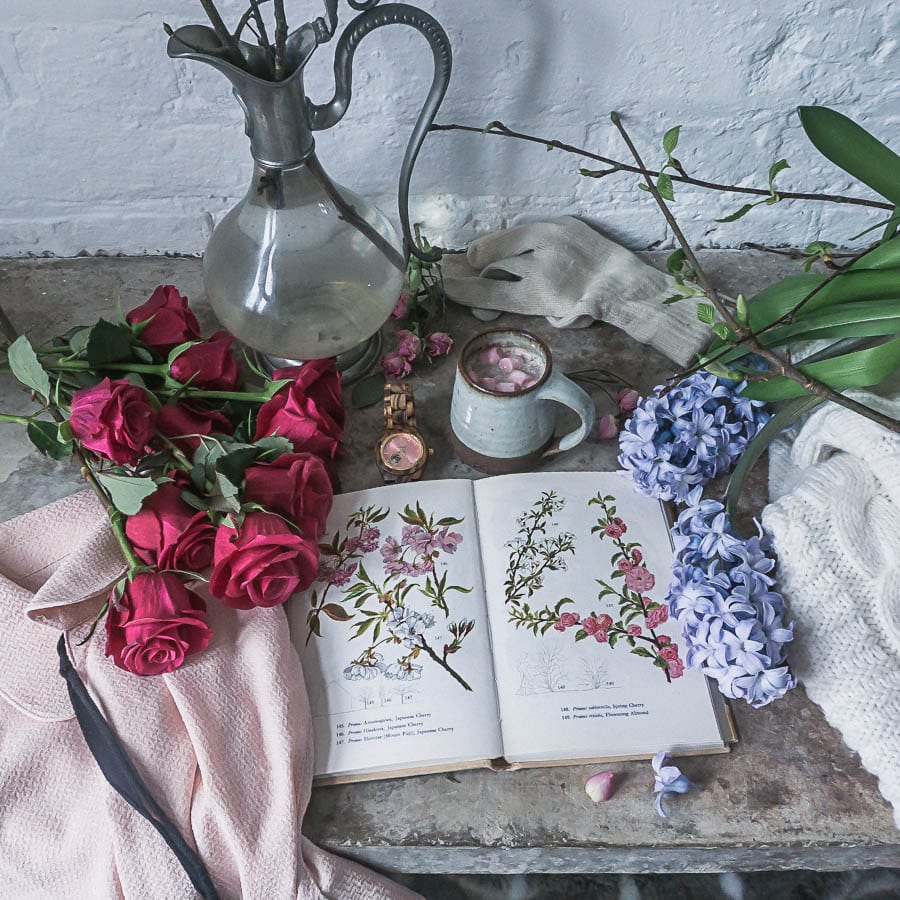 I live in a valley in South East England surrounded by forests. My garden is filled with roses in the summer. All year round deer graze in the valley while foxes and badgers roam past as night falls. Daily I wander through the woods with our family dog as well as take photographs of flowers and nature.  Winter is a time for wellies and warm jumpers. Or as I tell my American family my wardrobe during the winter months consists of outdoor boots and sweaters.  My wood watch gives me that added edge and style.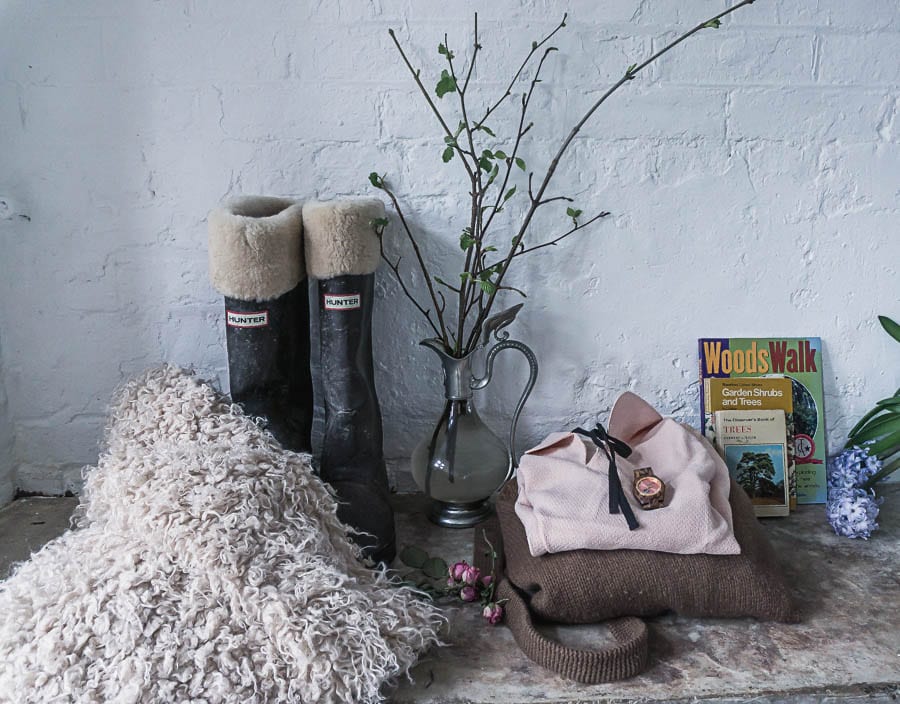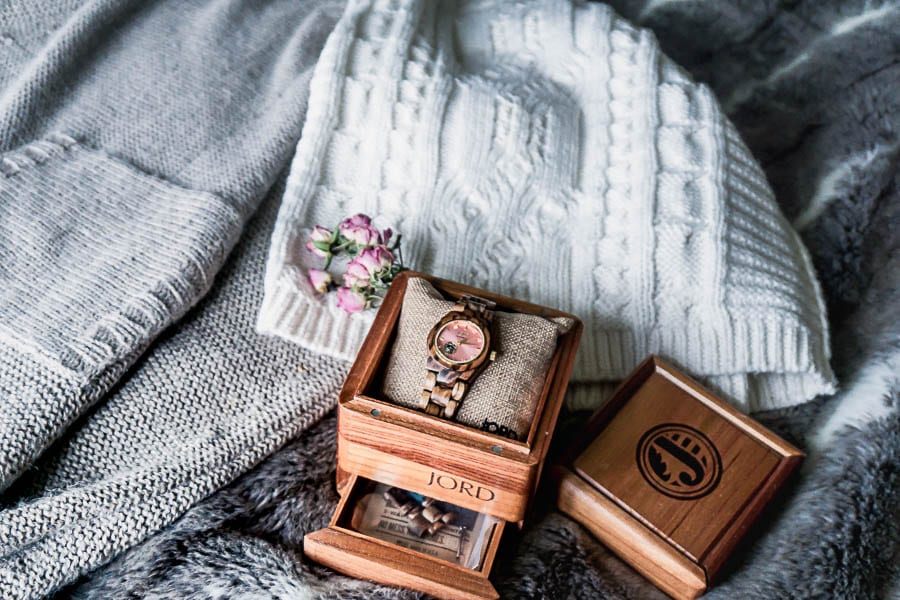 I love studying and learning about trees so my watch is more than useful to help me not lose track of time.  By the way JORD Watches has all sorts of different woods and styles of women's watches to choose from – as well as men's.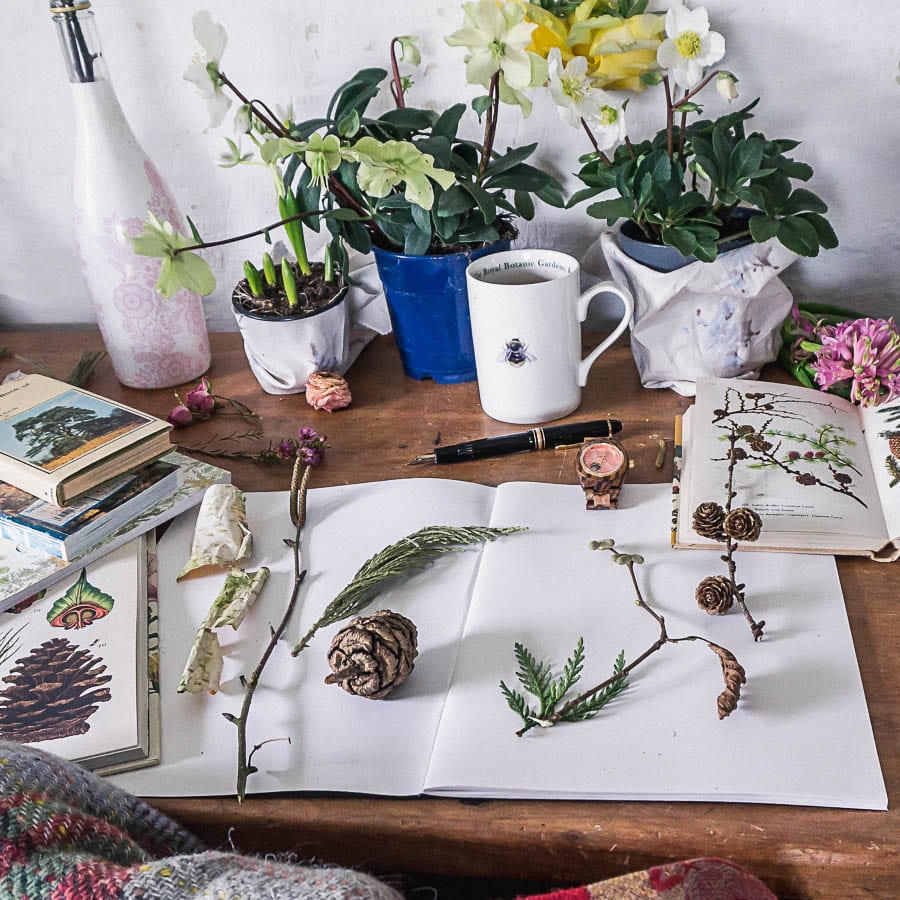 Before my countryside life I was an international journalist based in places like London, New York City and Beijing. I covered wars but I also had to occasionally dress up. Such as buying a Dolce & Gabbana dress as in the same week I was being flown to New York for the International News Emmys as well as attending a private dinner in London's Mayfair with a new Knight and the Governor of the Bank of England!
So I might now dine in countryside pubs wearing muddy boots but I need to still feel that there's a chic side to me.  My new Jord woman's watch gives me that luxe glam feeling. Another confession – I kept reaching across the table when I was at a lunch last week just to show it off. And yes I received lots of compliments about it. Now if only I had been wearing it when I recently shot and produced a bespoke coffee table book of an English country estate…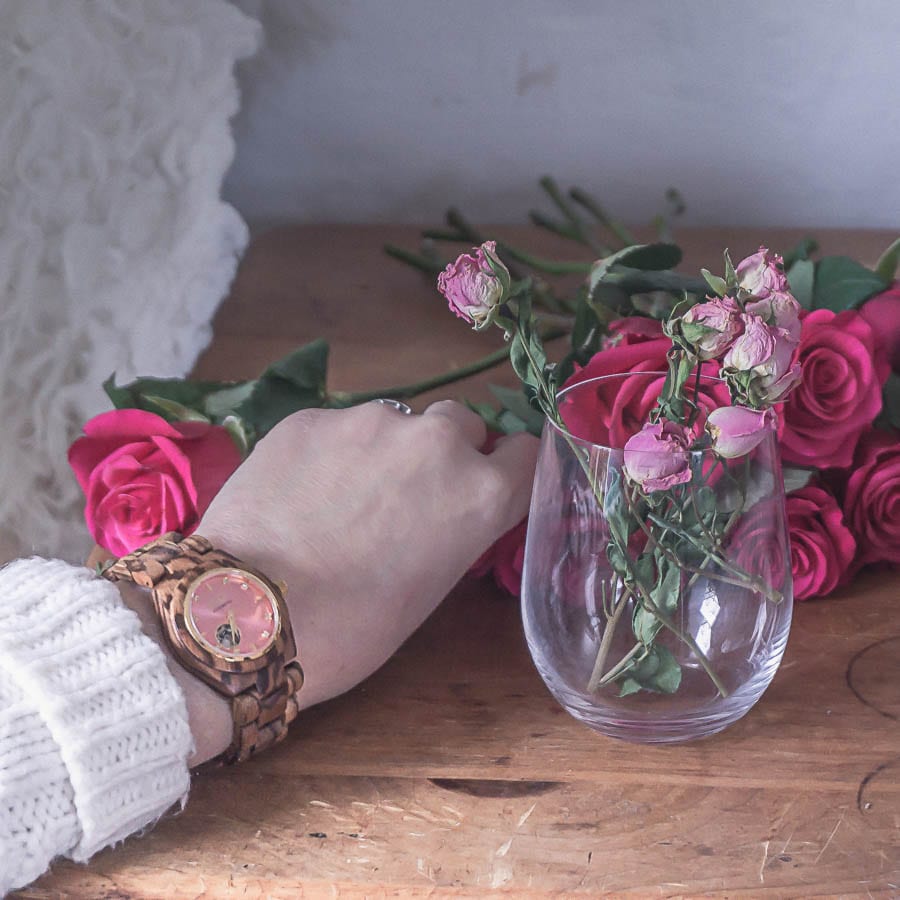 And guess what I'll be wearing on date night with my husband? Yes my beautiful new wood watch. He just needs to show up on time.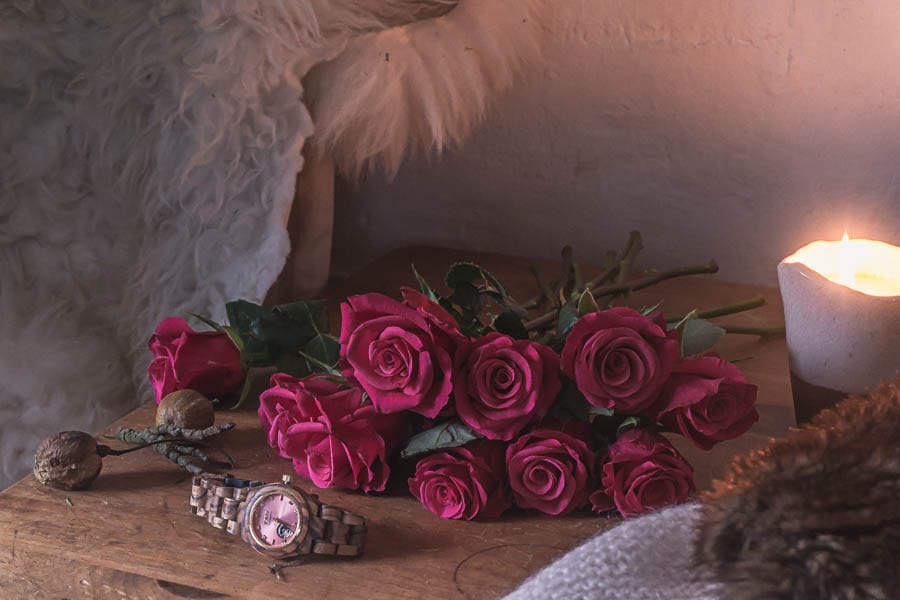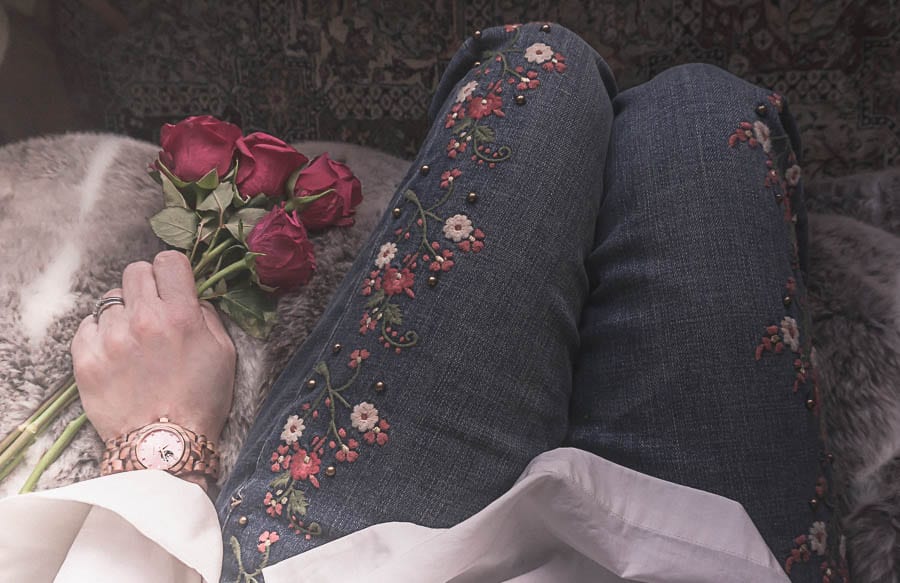 My JORD watch was shipped from the USA to me here in the UK enclosed in a beautiful box with directions on how to take care of the wood. It fit perfectly as they have instructions on their website how to measure your wrist so that they can custom fit it for you before shipping.  JORD wood watches are shipped all over the world free of charge although you need to check about local duties and taxes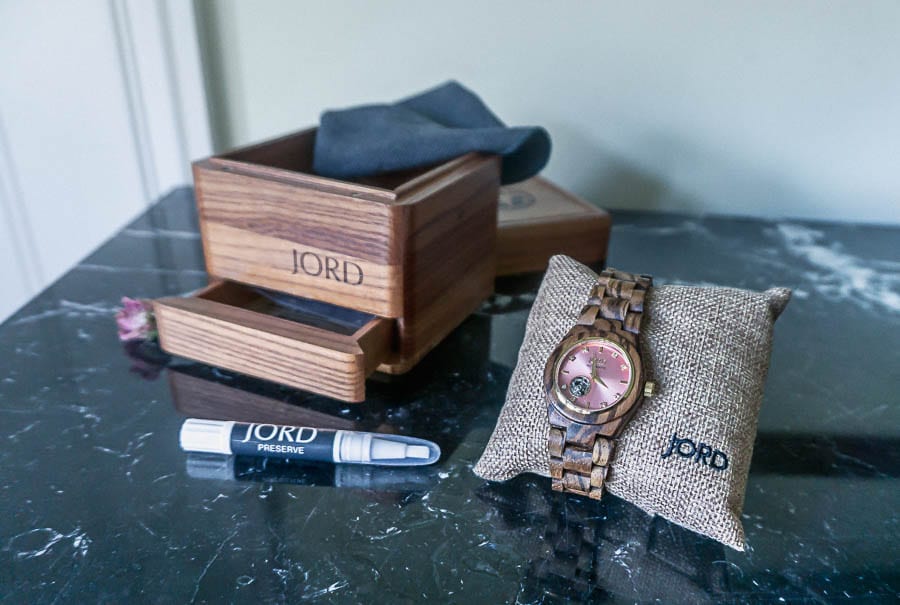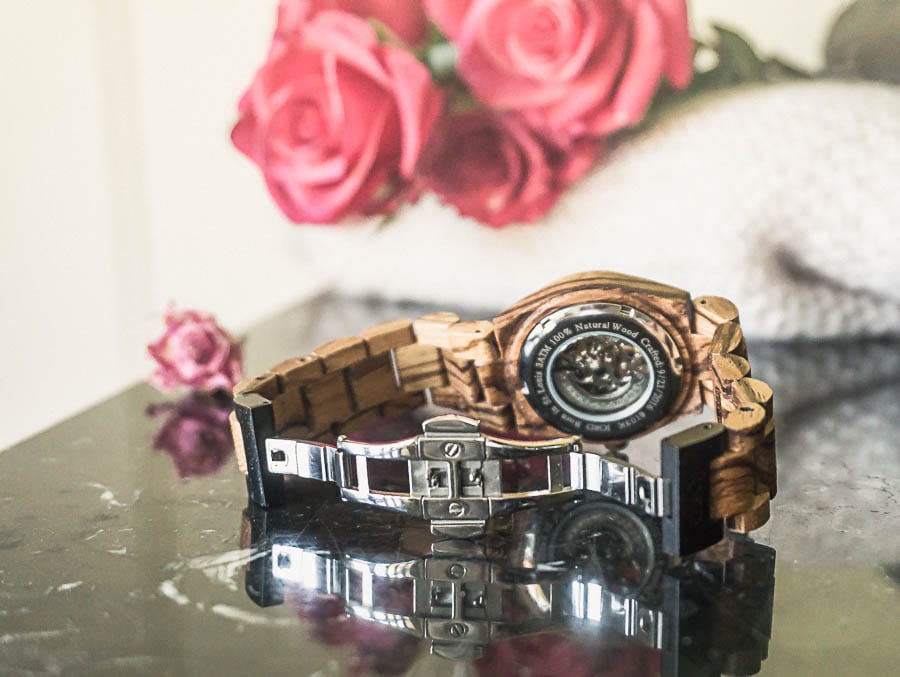 My nine year old twins were fascinated by the inside works of my new cool watch which you can see on the front and back. But I told them the watch is 'my precious' and hands off. It's helping me feel chic once again.
But you have a chance to win a US $100 gift code to use on the JORD site by entering the giveaway – click on link HERE. Even if you're not the one winner, if you entered the giveaway then you will still get a consolation code worth $25 US dollars at the end of the contest. Closing date for this contest is 11:59 pm on February 26, 2017 (Both the $100 and $25 US codes expire on April 30, 2017). Feel chic and good luck!

Disclosure:  This is a sponsored post but the opinions and content are my own. I will only review and write about products and subjects that I love, use or fit the aesthetic of Wild About Here.