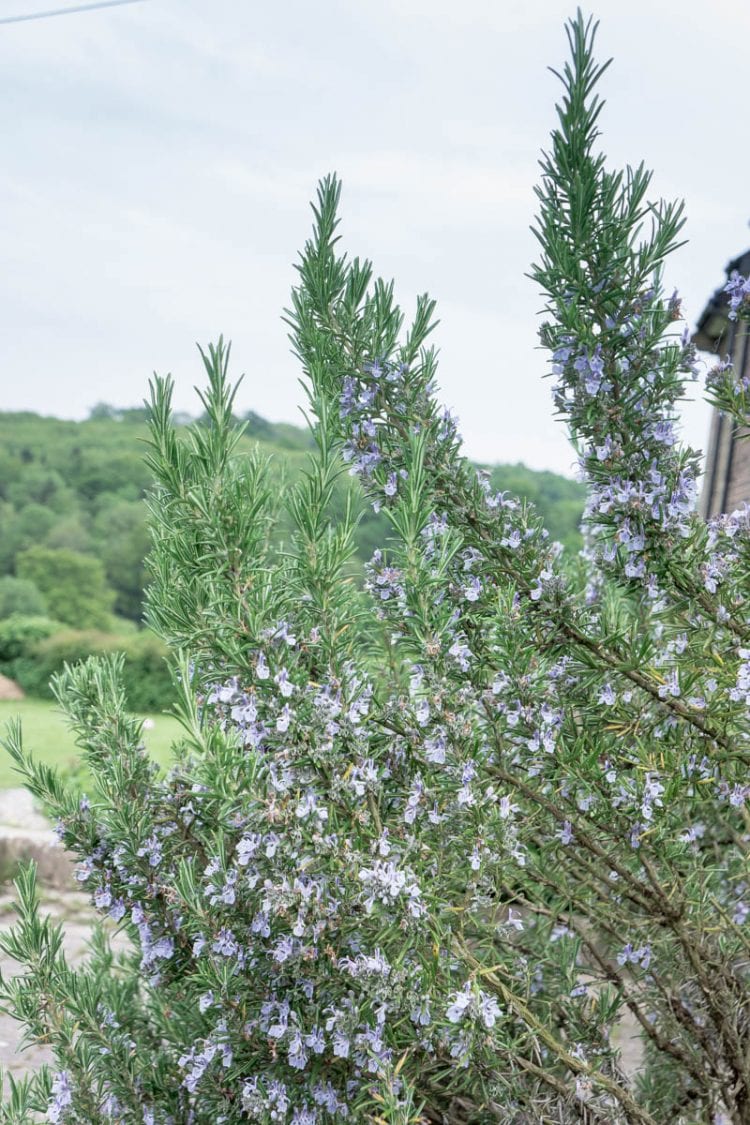 All month I've been drawn to a rosemary bush in our garden. It's covered in beautiful small lavendar coloured flowers. And I kept wondering what should I do with them. Perhaps dry them or add them to some lotion or oil? When I realised they're edible and just as tasty as the leaves, if not sweeter, I decided they would be perfect as rosemary flower butter.
These fragrant florals would not go to waste.
This Mediterranean herb wasn't introduced to England until the fourteenth century. By the later middle ages the leaves, stems and flowers of this aromatic evergreen shrub were widely used in cures for various ills. Rosemary flower tea was one popular remedy.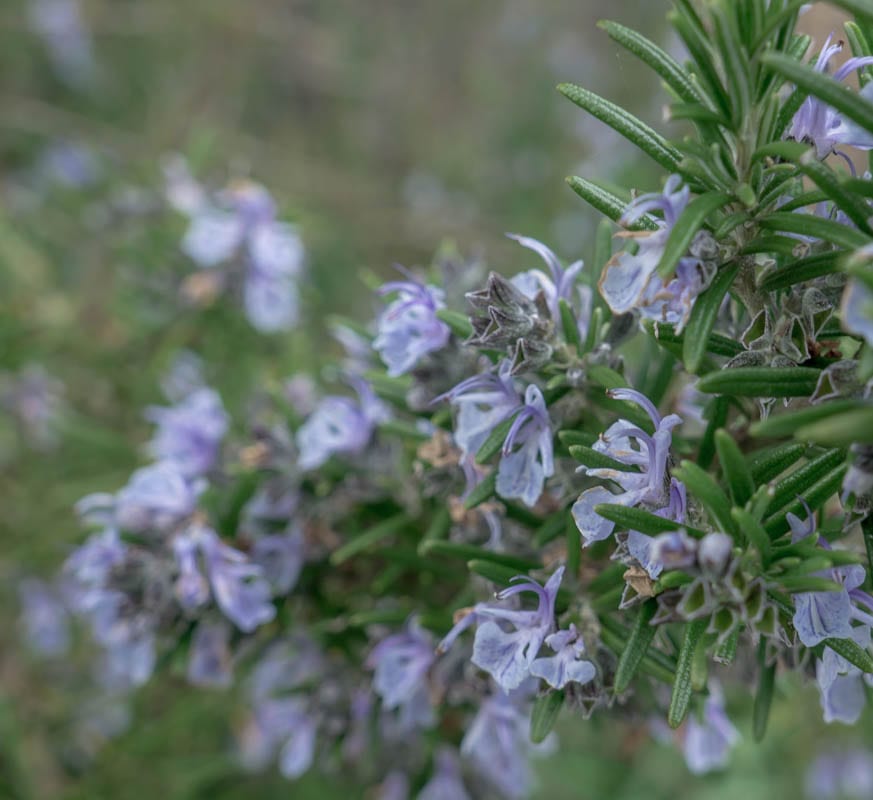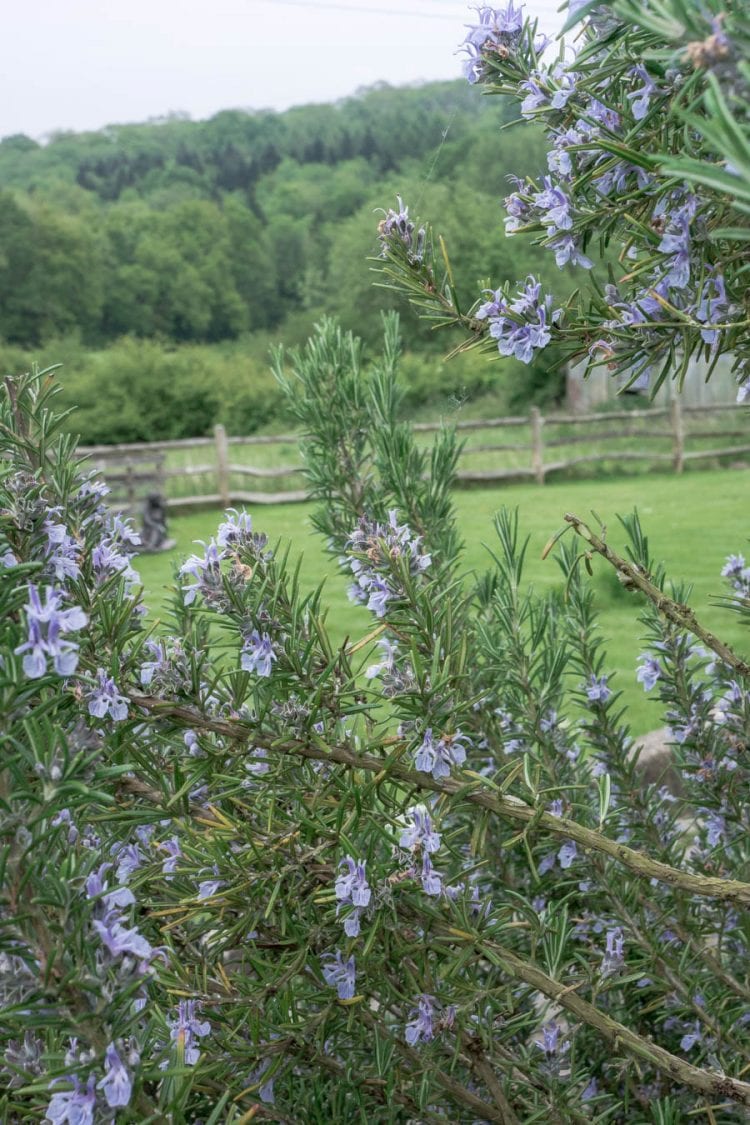 Luckily no one was around as I started clapping in delight when I spotted that the ground under the rosemary shrub is covered with strawberry plants. There were also some chives keeping them company. When the strawberries grow there's going to be a heavenly scent around this bush. I just need to make sure we get all the fruit and not any visiting wildlife.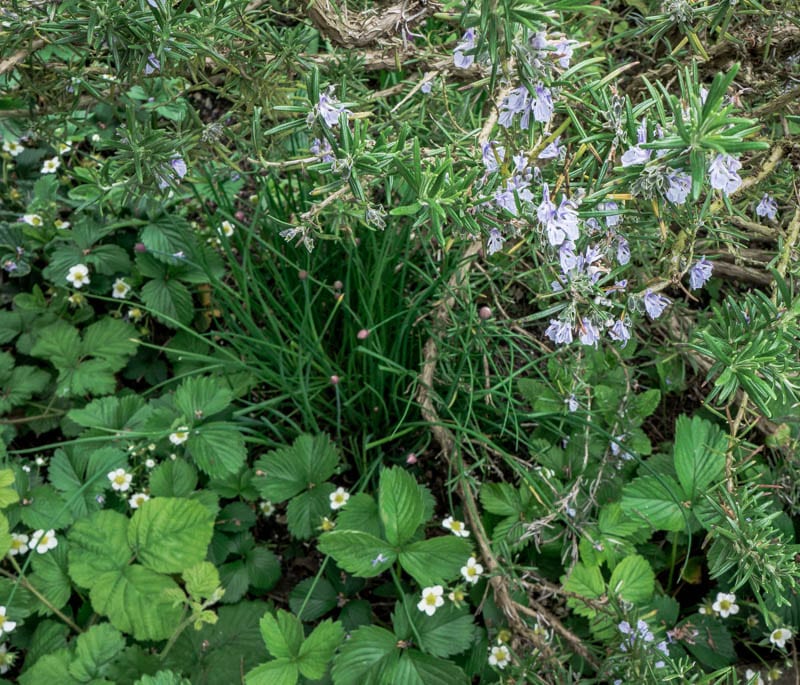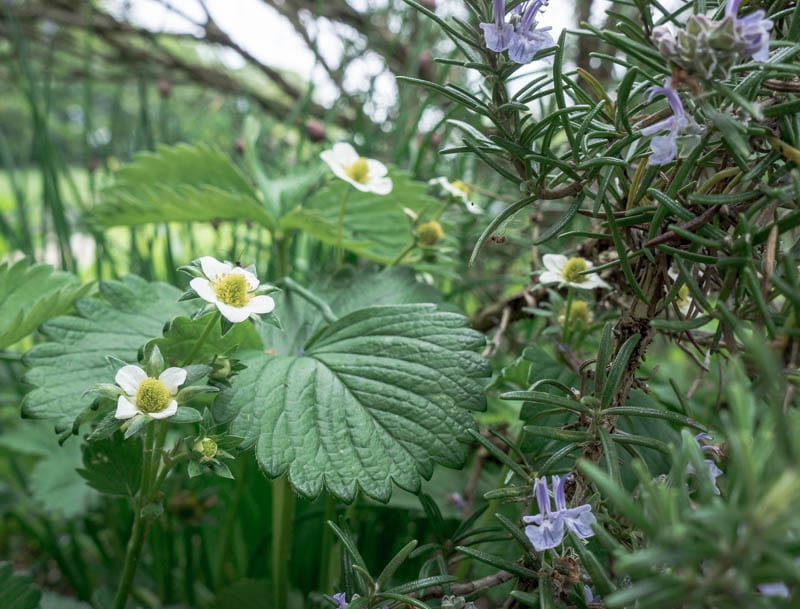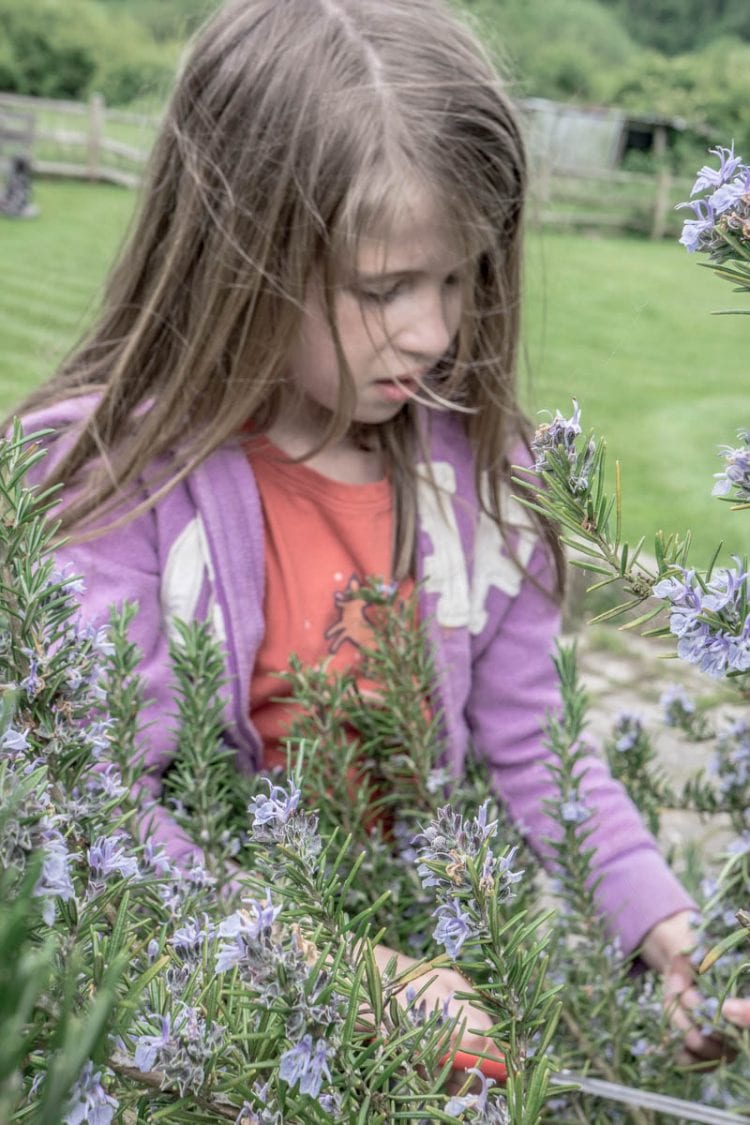 My daughter helped gather some sprigs covered in flowers for us to take inside for the flavoured butter. I made sure I bought a good quality creamy butter for the recipe. I used unsalted and then ground some sea salt into it. You could skip the salt or just buy a salted butter.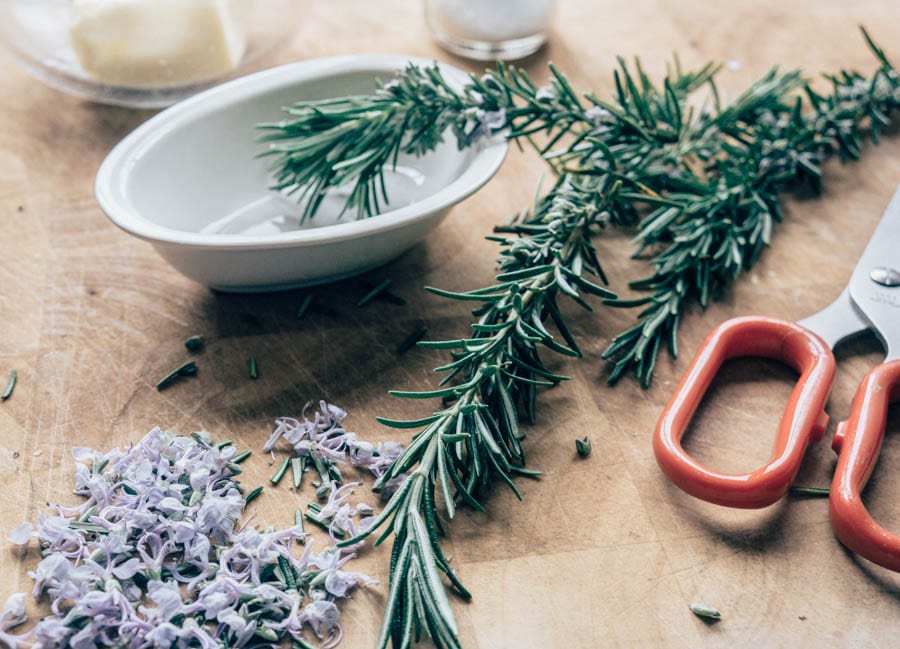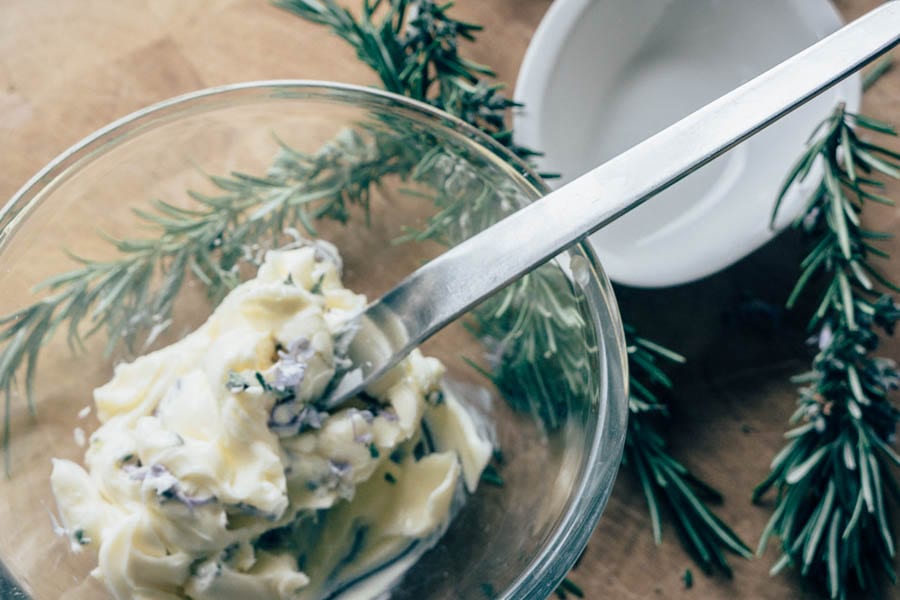 ROSEMARY FLOWER BUTTER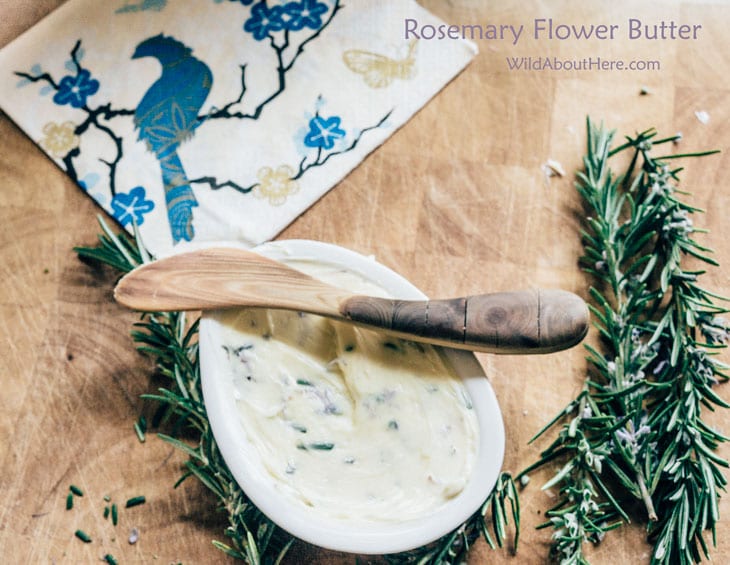 INGREDIENTS
250 g unsalted butter (two sticks of butter)
rosemary sprigs with flowers
1/2 teaspoon sea salt
DIRECTIONS
Remove flowers from rosemary sprigs. Allow butter to reach room temperature.
Use a fork and mix a handful of rosemary flowers with the softened butter. Add a touch of freshly ground sea salt.
Put butter in small dish or decorative containers and refrigerate. Or roll into a log and wrap well. Refrigerate and then cut slices of rosemary flower butter as needed.
The butter was absolutely delicious spread on bread to eat alone, in a sandwich – especially ham – or on steamed vegetables. I also indulged myself and added the rosemary flower butter to a croissant baked with ham, Gruyere cheese and some Dijon mustard.
Meanwhile I need to go foraging in the hedgerows for elderflowers and fruits and berries to make some cordials and other delights for the home.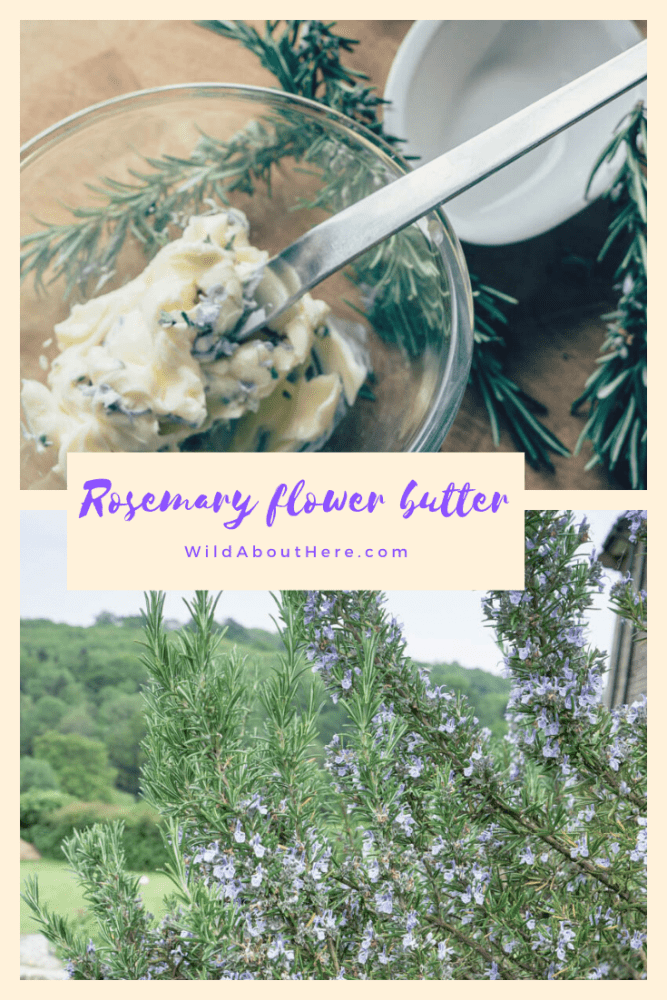 Any other suggestions for these herbal flowers while my wonderful bush is still abloom?