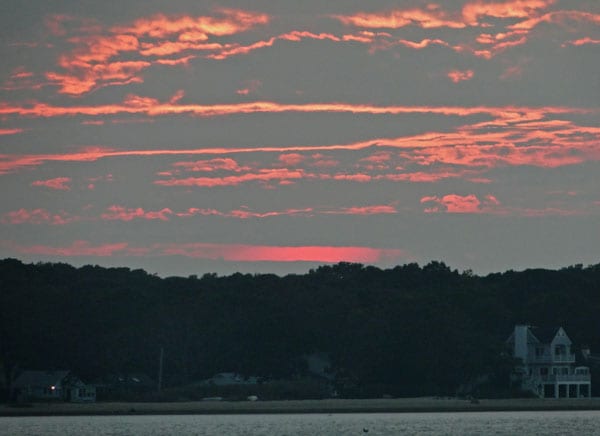 Would you like to watch the sunset? I asked my children. School day over. Homework done. They thought I was going to take them into the garden and try to glimpse it through the trees. But I knew a place where they could see the sky blaze.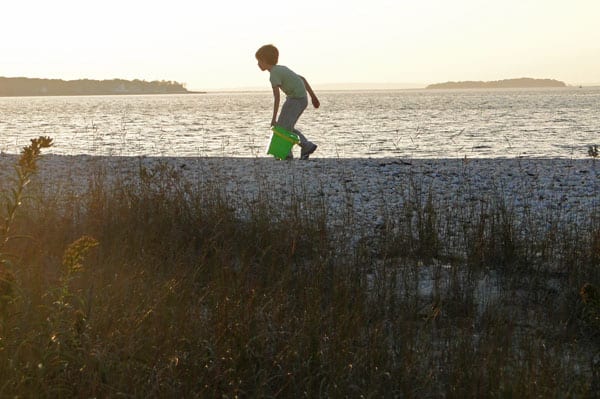 A bay with a view to the West. Sprinkled with rocks and shells where the water laps the sand. Bring your buckets, I told them.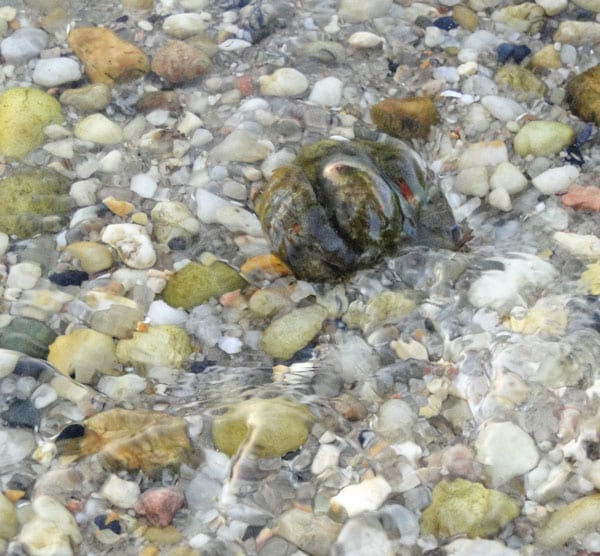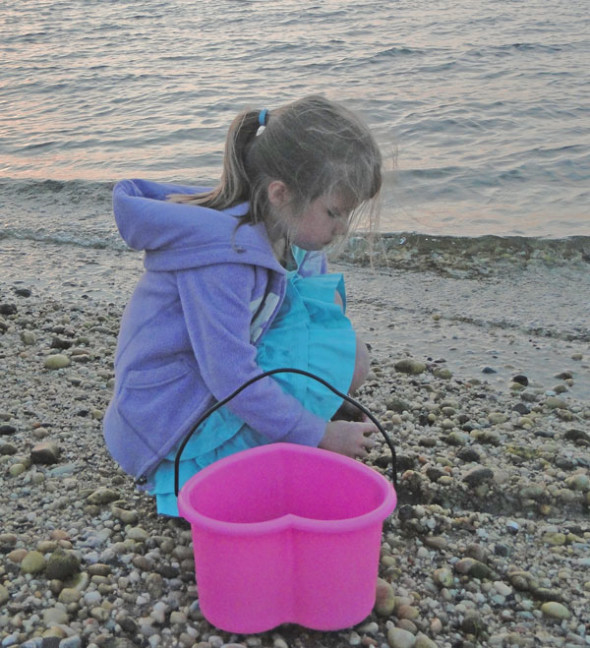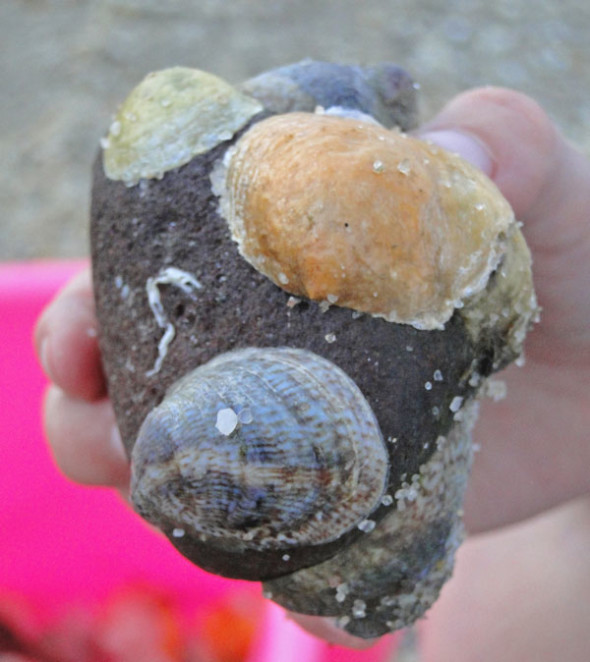 A couple of strangers had chosen this new beach too. For a swim. To talk on a phone alone.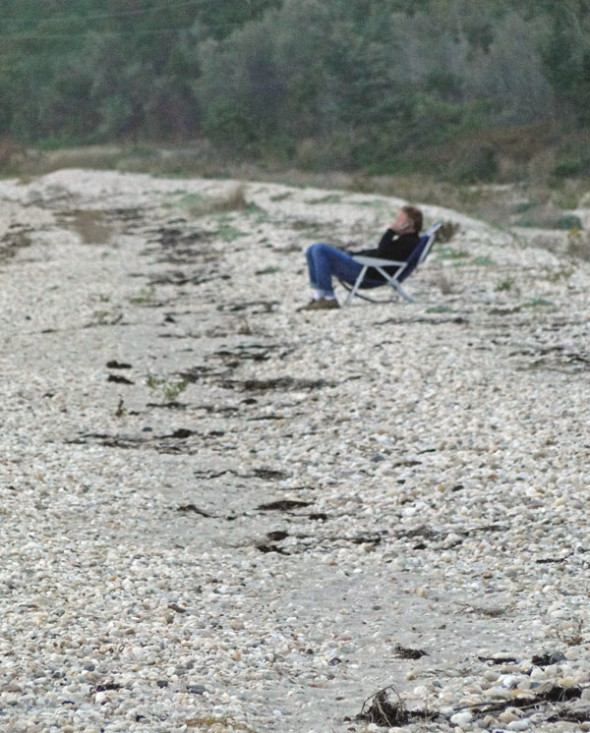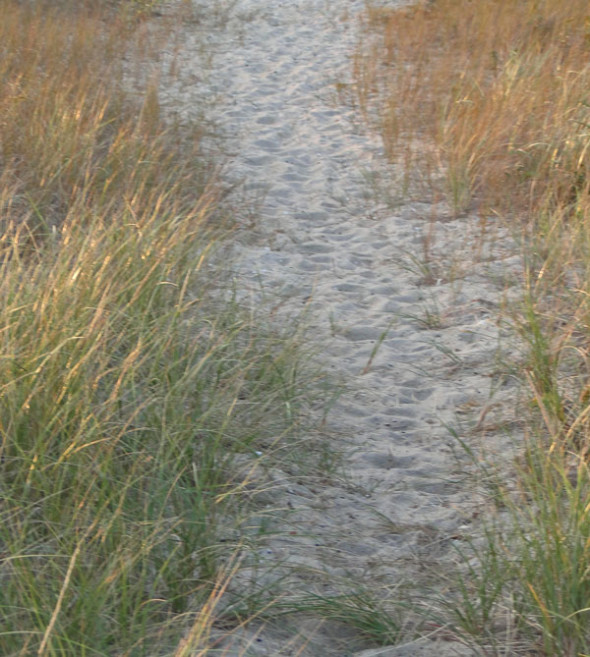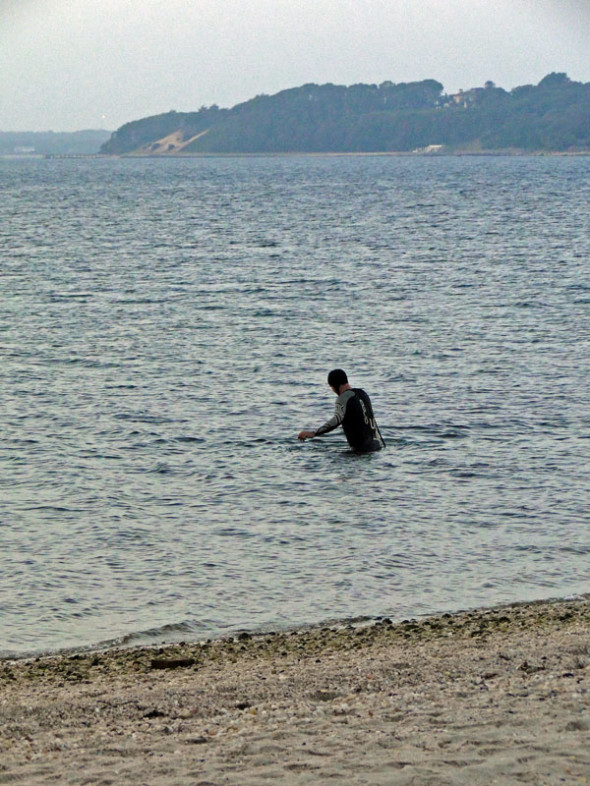 My children wandered along the shore with joy. I watched them, my heart mimicking the glow of the sun.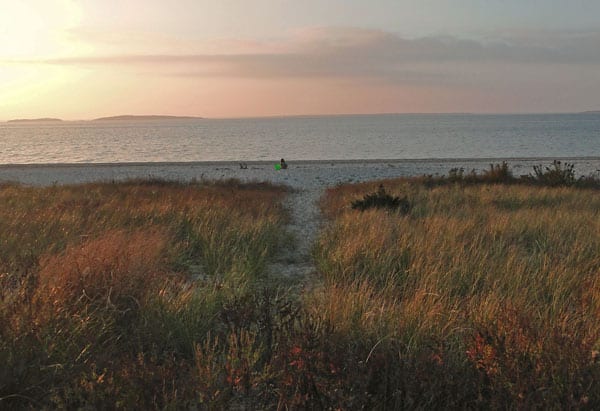 We paused to watch the sunset.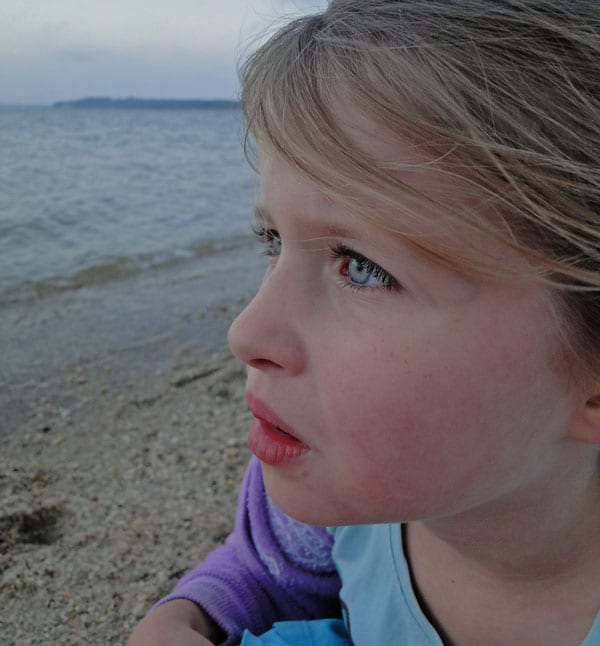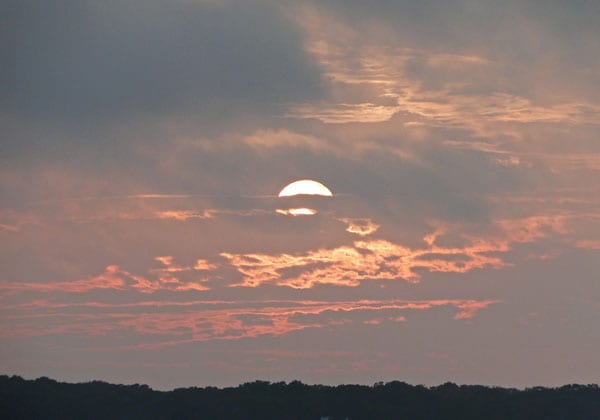 The swimmer quietly passed by. Then my son started running.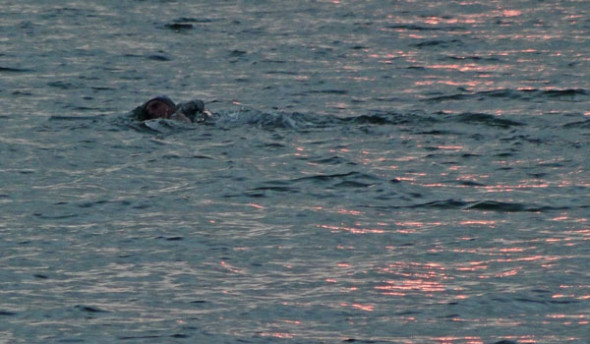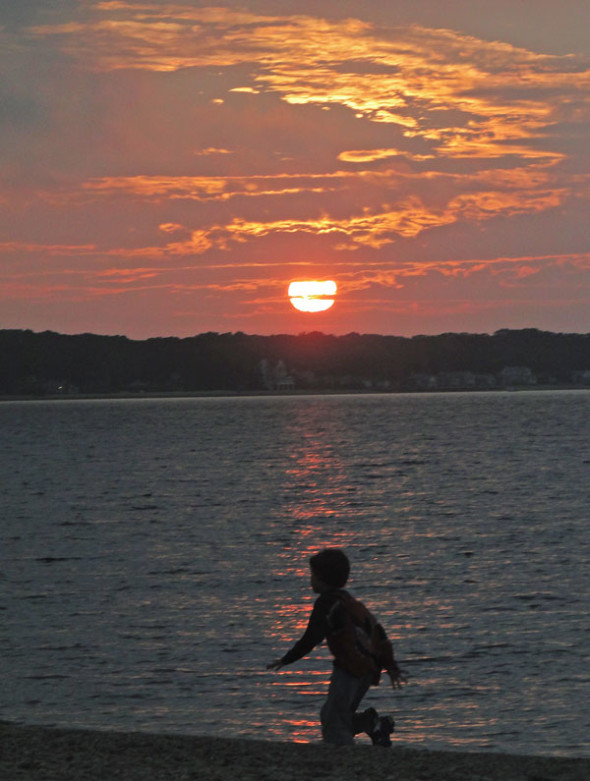 And I imprinted this memory in my mind. The evening I showed my children the sun slide down through the sky.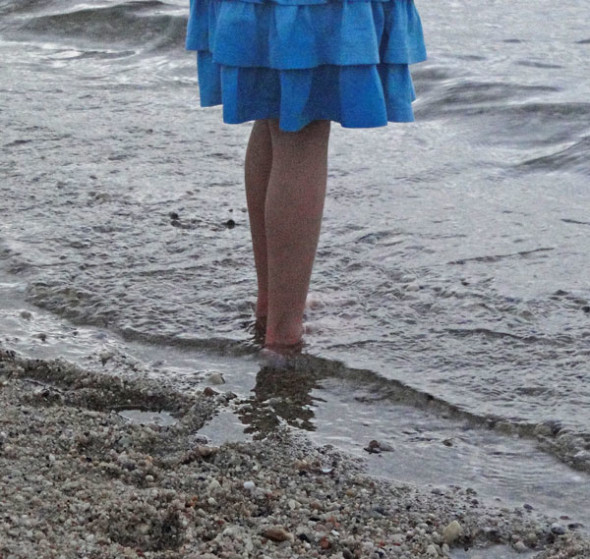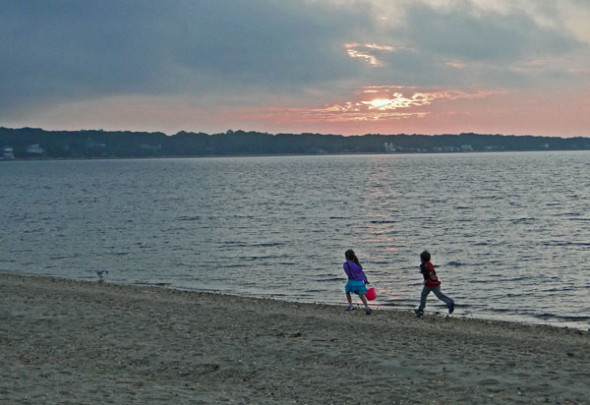 My daughter giggled as she stepped into the chilly water. One moment they were still and then they were off again. It was not easy to persuade them it was time to go back home.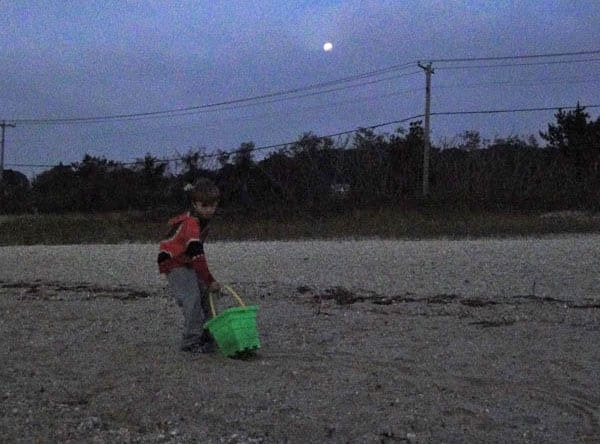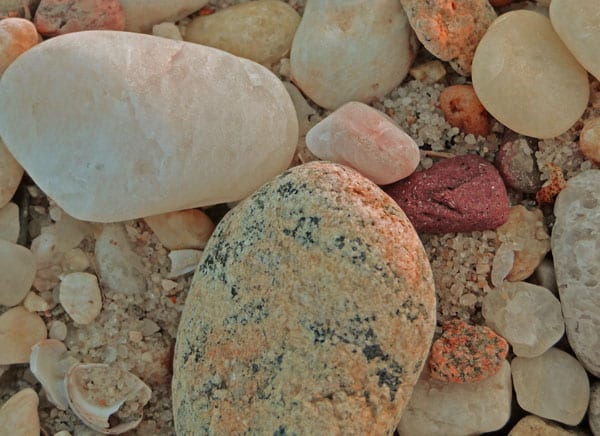 And like the rocks my son dragged back while the moon began peeking through the clouds, they are my treasures. As we got back in the car I laughed when they asked me when they could watch the sunset again.
I took my twins to Long Beach in Sag Harbour in the Hamptons which is a perfect setting for viewing a sunset. If you want to find out more about it in the daytime and sunshine then I've written about it in this post. But this outdoor adventure would be special at any beach when the sun slowly heads down.