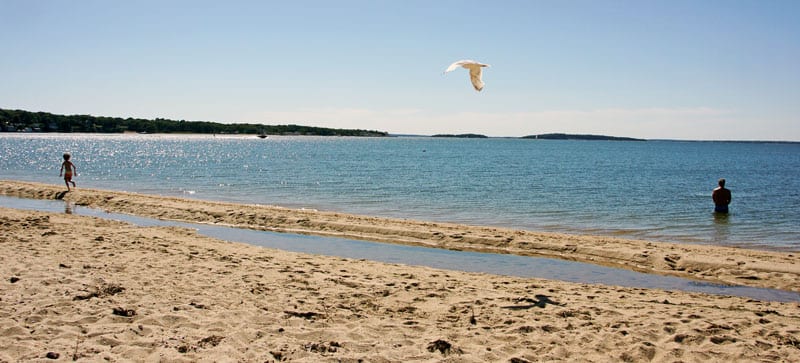 If you asked my children which is their favorite beach in the Hamptons, their reply would probably be Long Beach. Why? Seashells and sunsets.
Yes I came here in the evening with my kids too!
It's a mile long strip on a bay shore near Sag Harbor, commonly known as Long Beach and officially as the Foster Memorial Beach.
Would you like to go to Long Beach? I asked my kids this week when I picked them up from school. Can we go like right now and I'll do my homework after? My son replied as he started listing all the beach gear he needed to take. My daughter quietly took out her short assignment and completed it straightaway.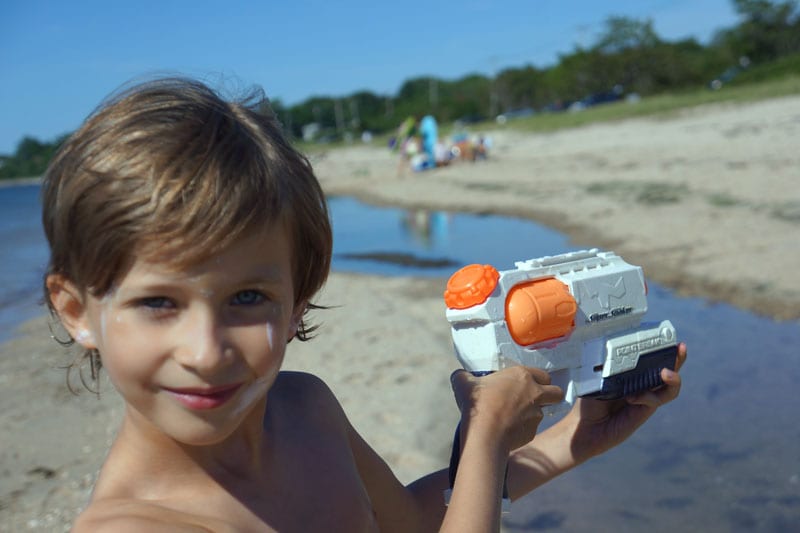 Of course, the Atlantic beaches in the Hamptons are spectacular. You can sunbathe on wide strips of pure white sand lined between majestic waves and magnificent mansions. (In the Hamptons on the South Fork of Long Island, NY, you have the choice between Atlantic beaches on the south side or bay beaches in the north)
In contrast on the bay beach of Long Beach I'll watch sailboats glide by, water skiers zoom past while my children play with buckets and spades.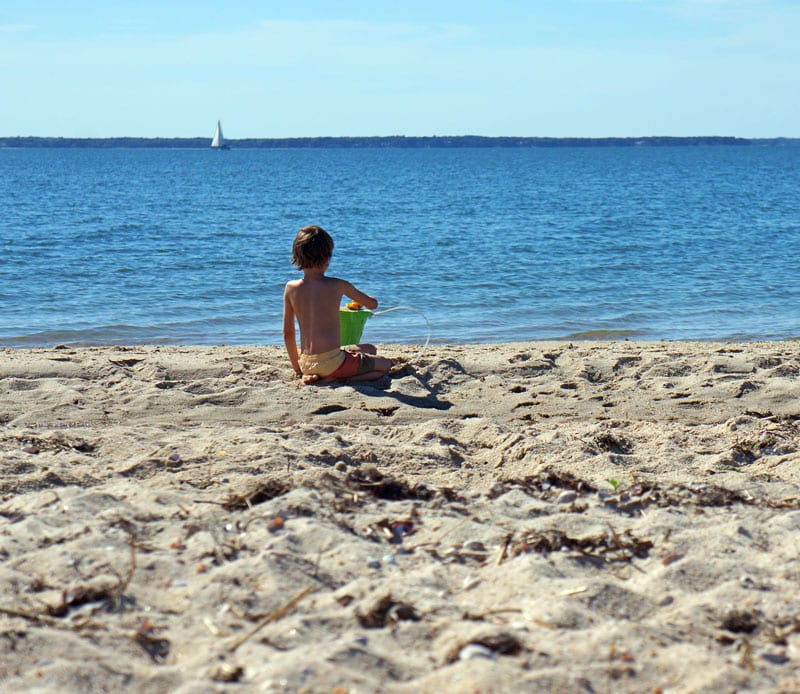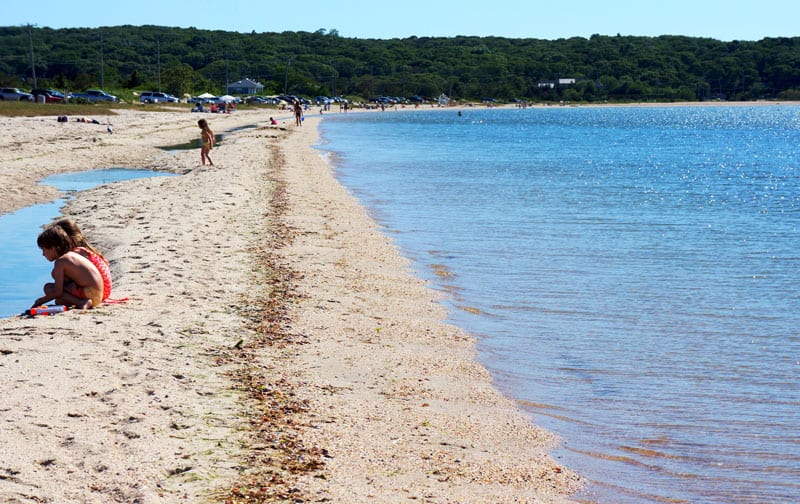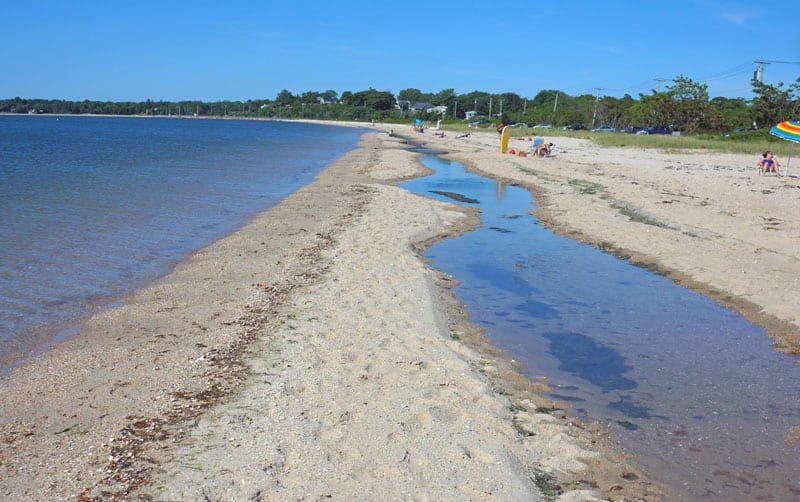 There are shells and stones galore to collect.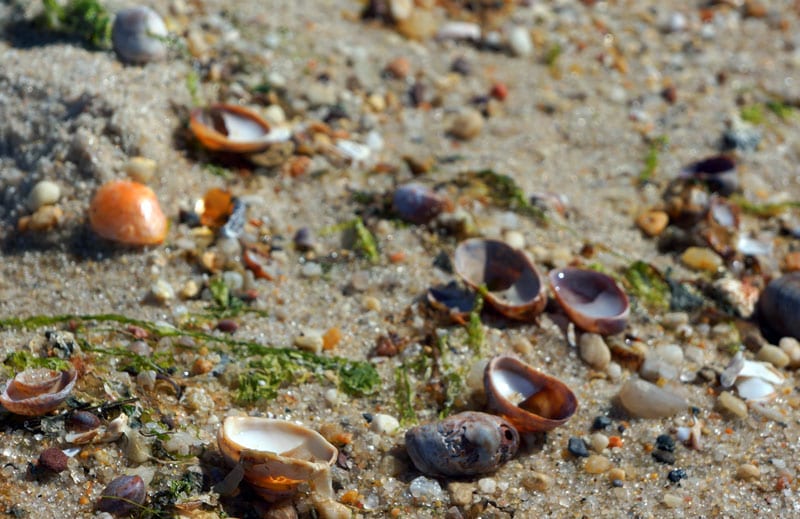 Sandcastles to build and surround with a moat.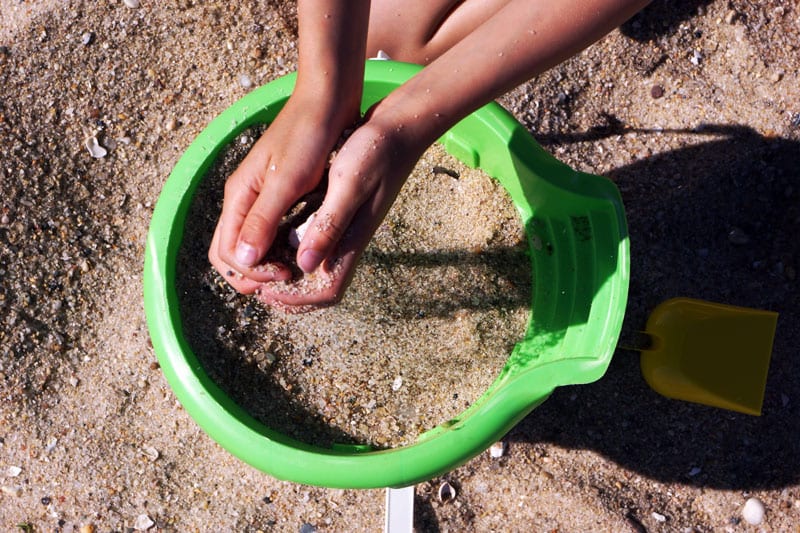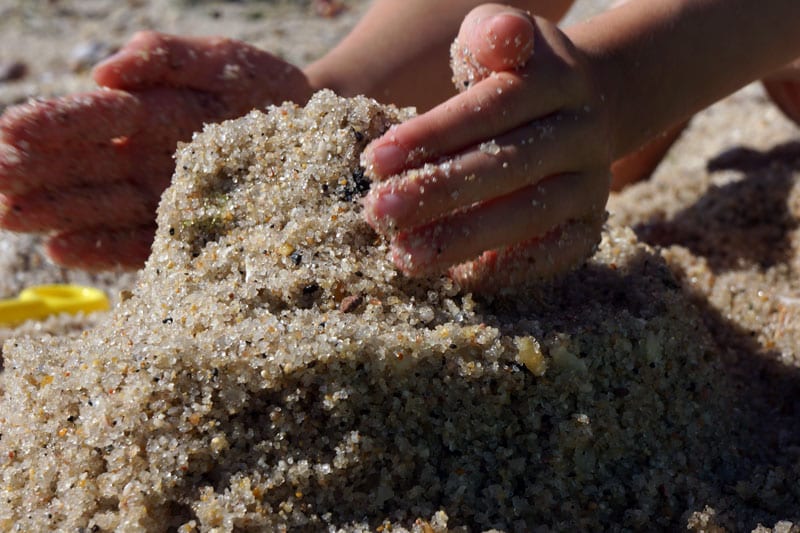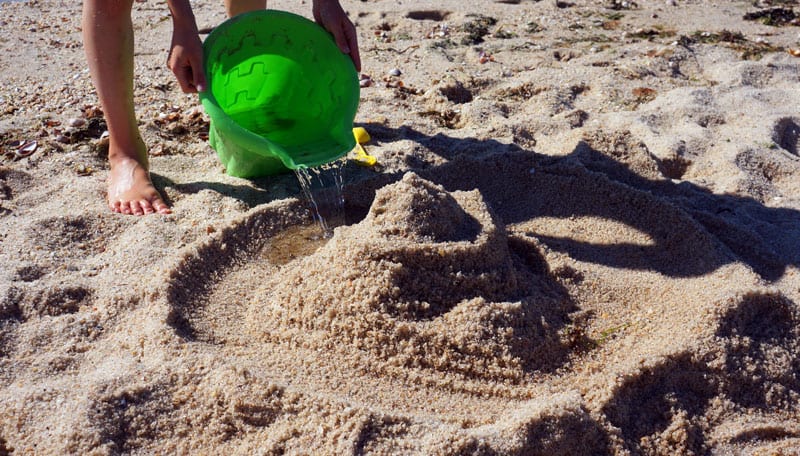 Small water pools from the changing tides with more sea treasures to find.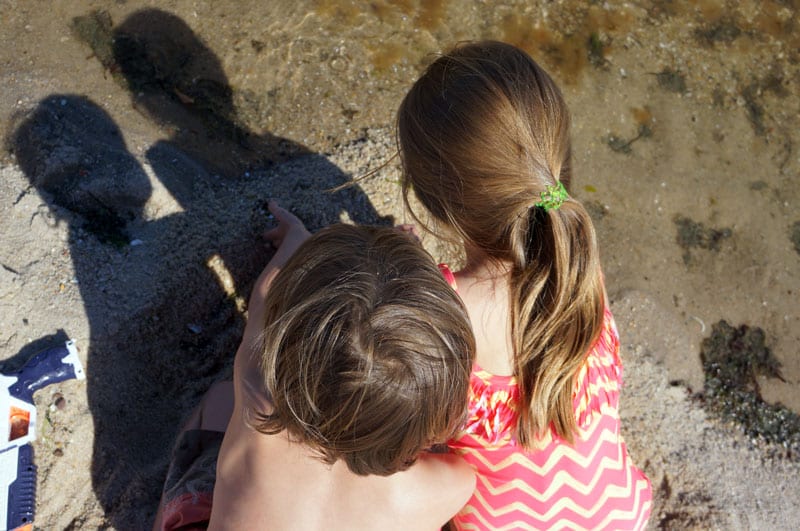 And sand crabs darting along the shoreline.
Shallow water with gentle waves so my nerves' remain calm as they play near or in the water.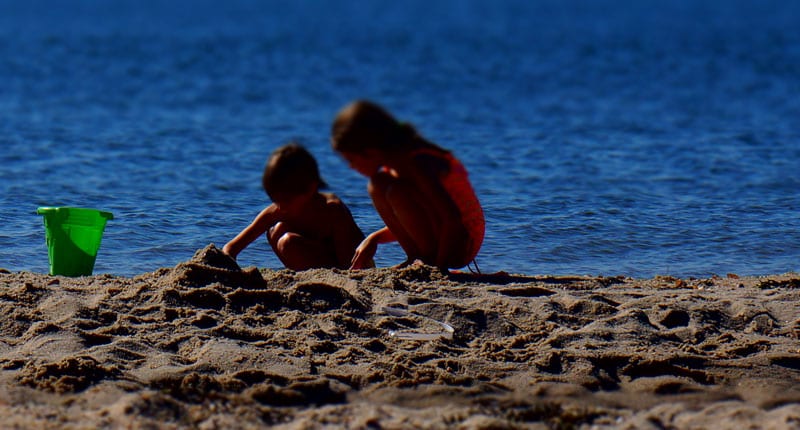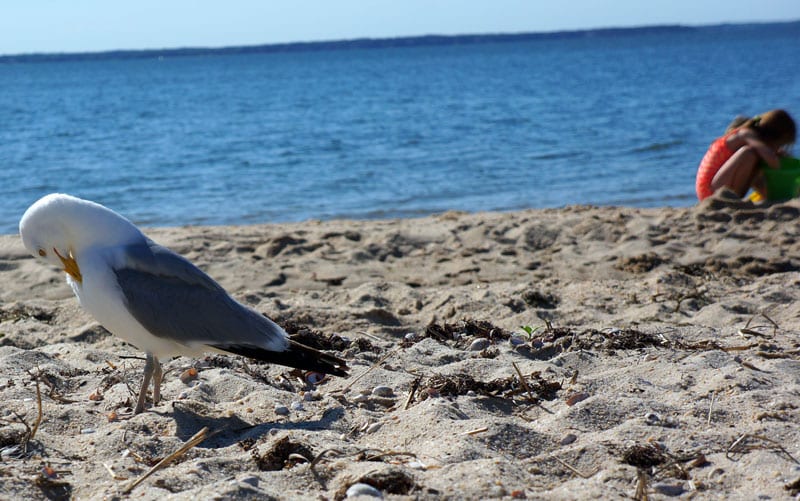 All year round you can take kids to Foster beach to do some beachcombing. And it's the ideal place to show your children the sunset during the off-season when the days are short.
It's not glamorous but quite frankly I can relax. Long Beach keeps kids entertained while I don't have to worry about strong waves. It's simply a popular beach for families with young children and even a hangout for teens.  As was the wish of Clifford J. Foster whose family donated the land to Southampton Town after he died in 1943.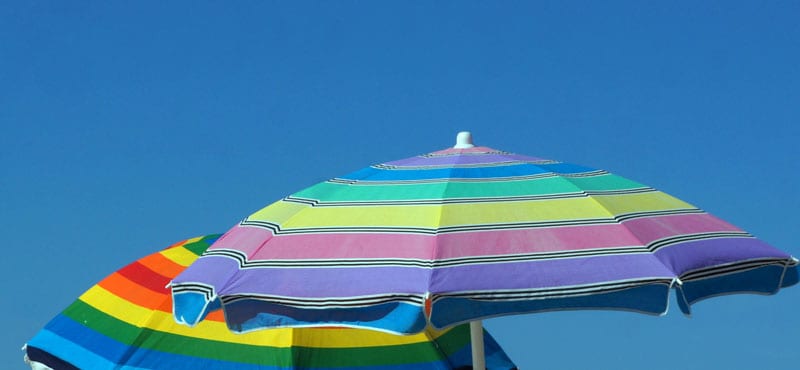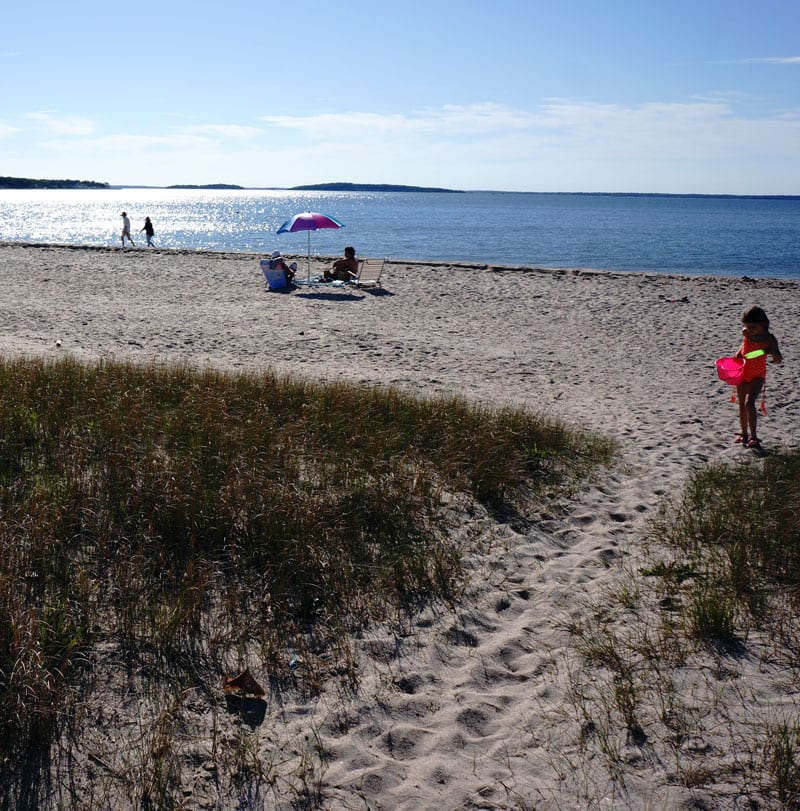 So Long Beach, Foster Beach, Foster Memorial Town Beach or the sunset beach – as I like to call it – is a perfect swimming spot, rather than a place for celebrity-spotting, if you're looking for a kid friendly beach in the Hamptons.
There's some pretty cool other beaches for kids to explore such as with a playground . Or if they want to go beachcombing such as either at this beach or this one. The latter with quite an eccentric history behind it.
Note:  The entrance is on the Noyack-Long Beach Road between Noyac and North Haven near Sag Harbor. During the summer season Southampton Town parking permits are needed but daily passes are also available at Foster Memorial (Long) Beach.