When it rains in Savannah you can find cover under a majestic umbrella of live oaks and hanging moss. When it's hot and humid – which is often because of the semi-tropical climate – they offer you a place to rest in shade.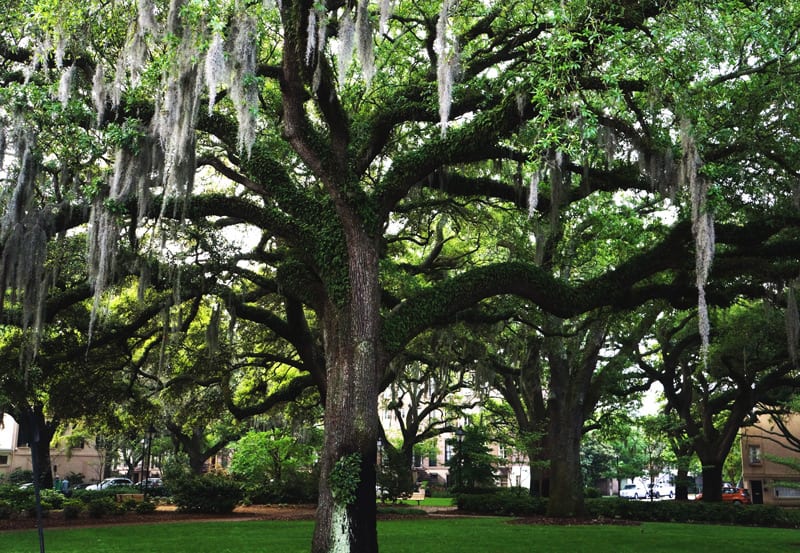 British General James Oglethorpe designed Savannah around four open squares when he founded the city in Georgia in 1733. The Oglethorpe Plan was expanded so that by 1851 there were 24 garden squares laid out in a grid pattern. All but two still exist and are the main features of downtown Savannah.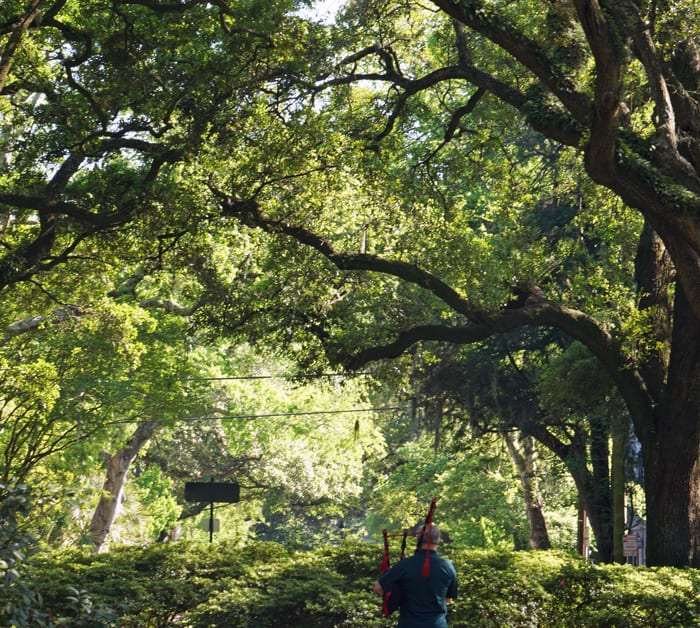 One day I saw a bagpiper filling a garden square with a haunting tune.
Most of the squares are planted with live oaks.  The evergreen oaks remain green and covered with leaves no matter the season.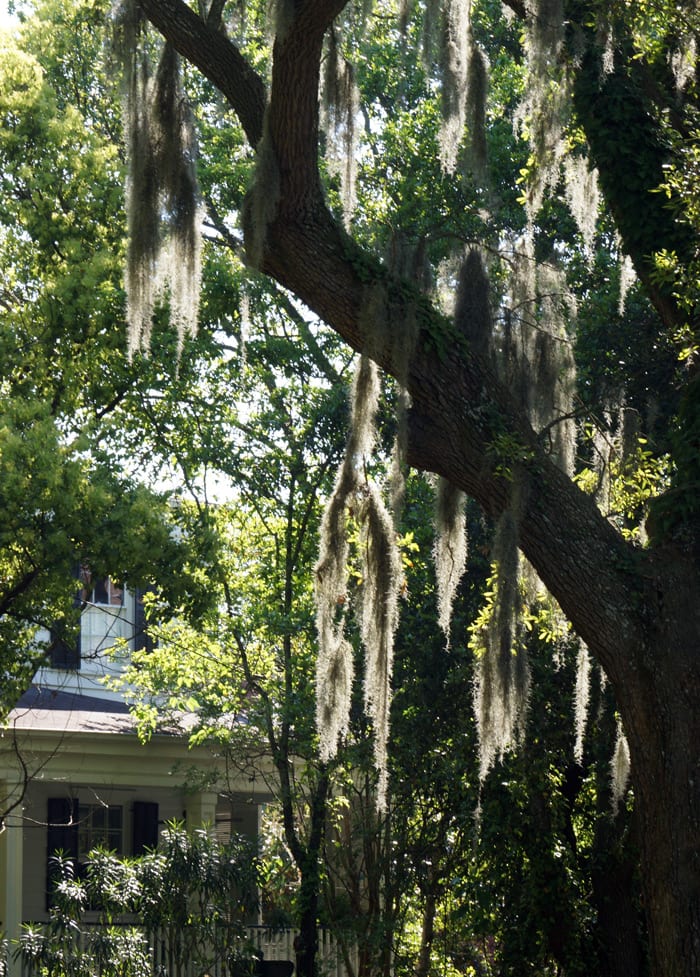 Hanging moss seeks the branches of the Southern live oaks.  Flowering plant accessories that wrap and hang from every tree limb.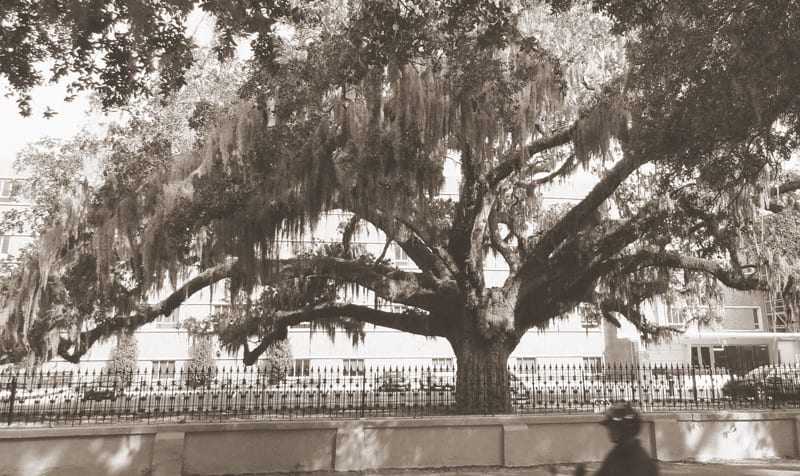 The Candler Oak (above) is estimated to be 300 years old and one of the oldest living landmarks in Savannah.
Like dancing partners in a ballroom, they line the streets and form canopies and twist their trunks and reach out their hands.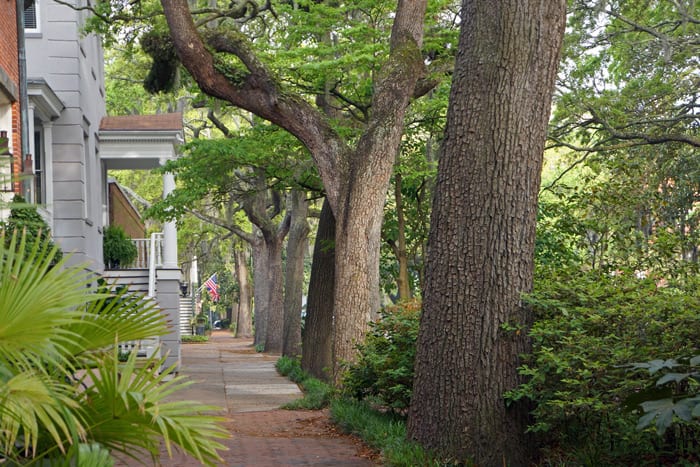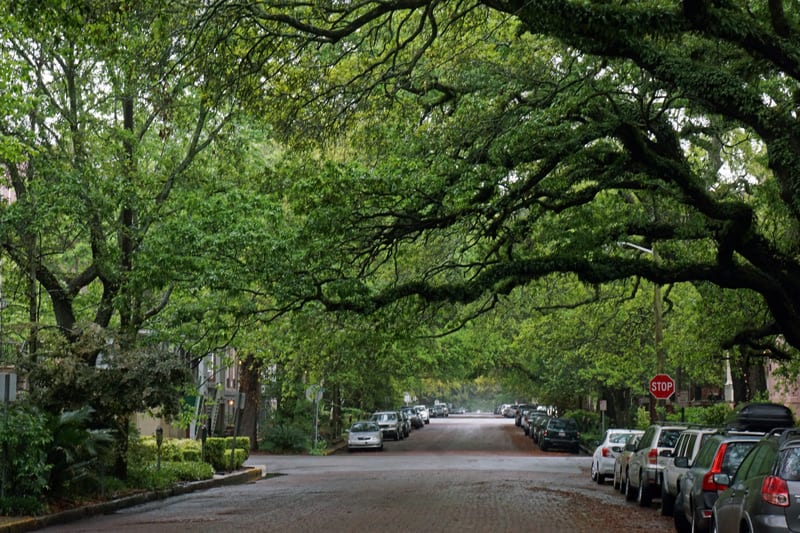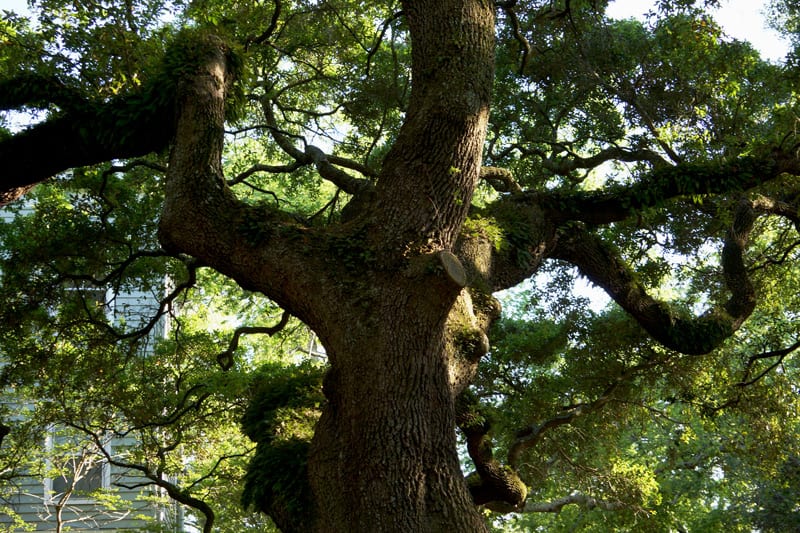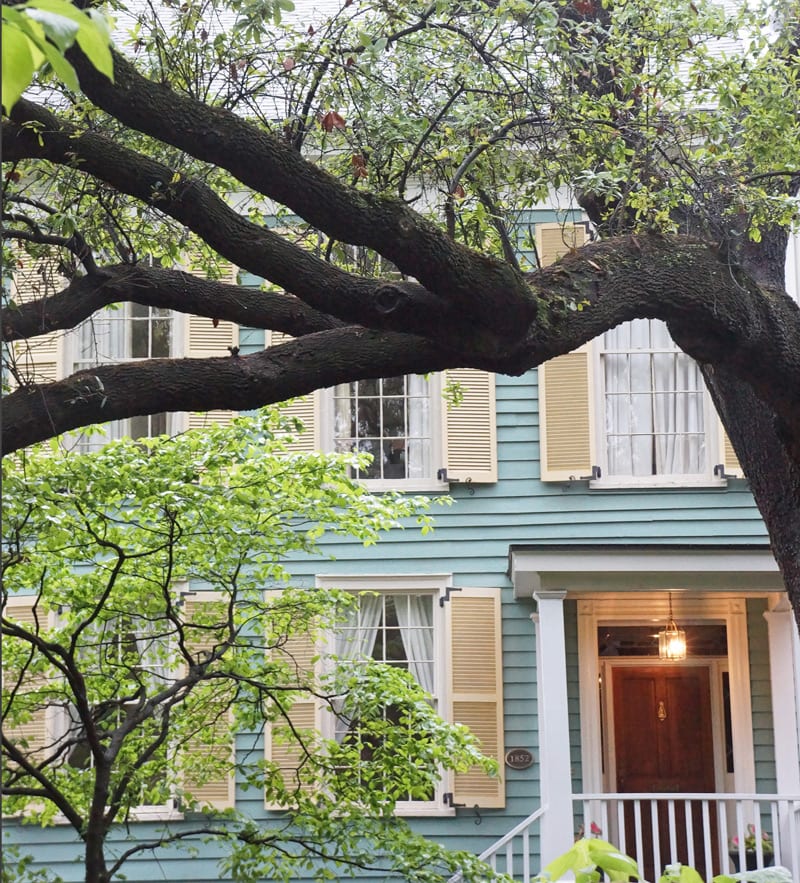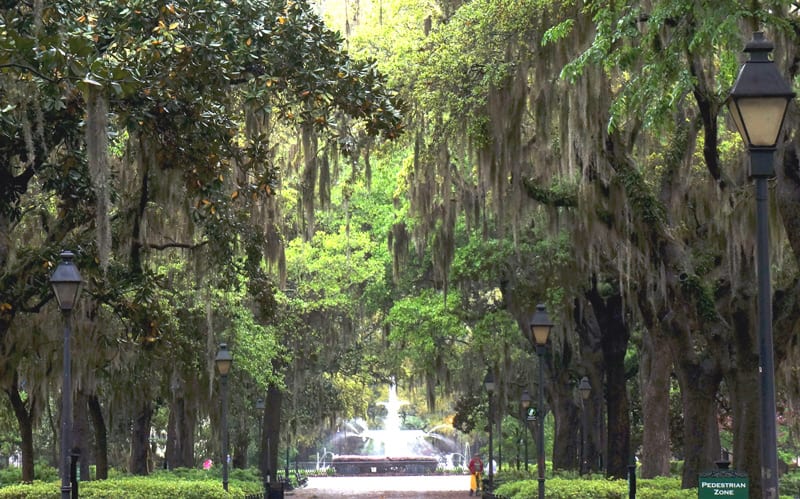 So – as well as blooming flowers everywhere – a walk in Savannah is like a languid waltz with live oaks adorned in hanging moss.