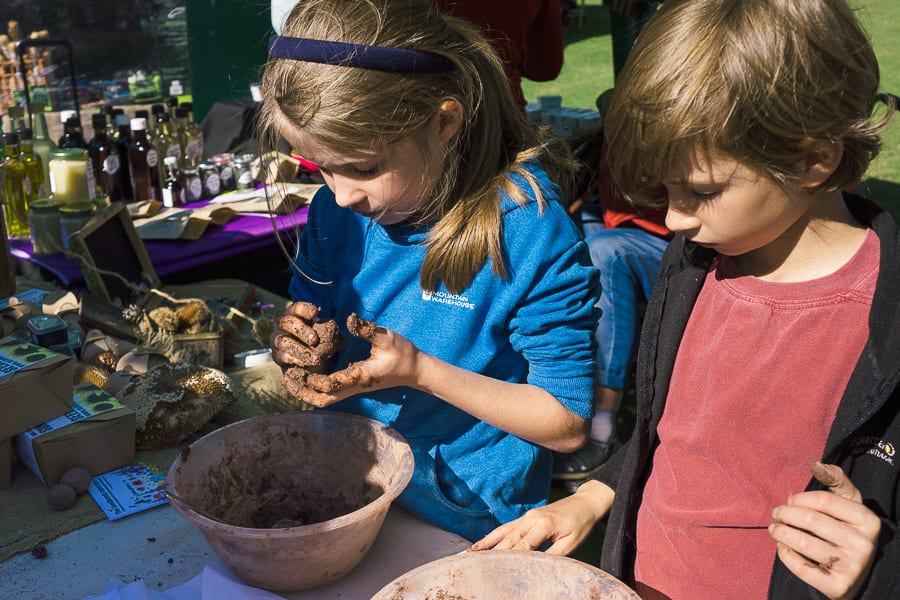 A fun way for kids to play with mud and clay are to mix seed bombs. The seed bombs are a mix of compost, clay and seeds which will grow into wildflowers that are friendly to bees, birds, bugs and butterflies.
My children learnt how to make wildflower seed bombs when we went to a botanical weekend event at Wakehurst – Kew Garden's country estate in West Sussex.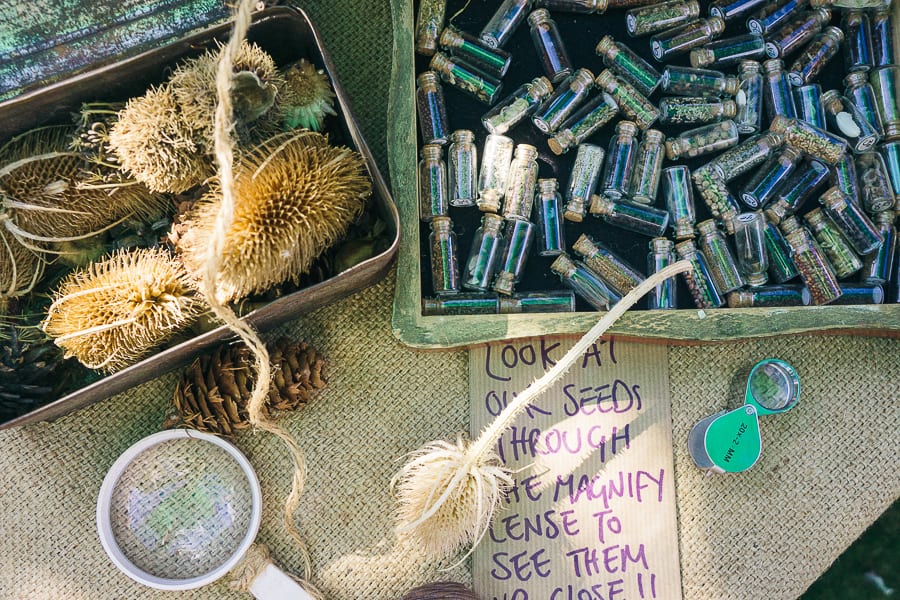 To make wildflower seed bombs you need:
Choose seeds which are native to the area you live in and will give nature a helping hand.
Luce's wildflower mix included wild carrot, buckwheat, sunflower, red campion and fiddlesneck seeds. Theo chose hollyhock, buckwheat, wild carrot, sunflower, red campion and fiddlesneck seeds.
You can also order or buy in a store a wildflower seed mix with native flowers and plants. Luce and Theo made their seed bombs at Wakehurst with Josie Jeffery, the founder of Seedfreedom.
How to make wildflower seed bombs:
In a bowl you need to mix with your hands five parts clay with one part compost. Place aside one part seeds.
Then combine the clay and compost with your hands until they are mixed well together. Add a few drops of water if you need to make it a little bit moist to shape it.
Add the seeds and mix in as if you're making dough for cookies. Once the mix is well combined then roll it into small balls that fit in the palm of the hand.
Let the balls dry overnight or for longer.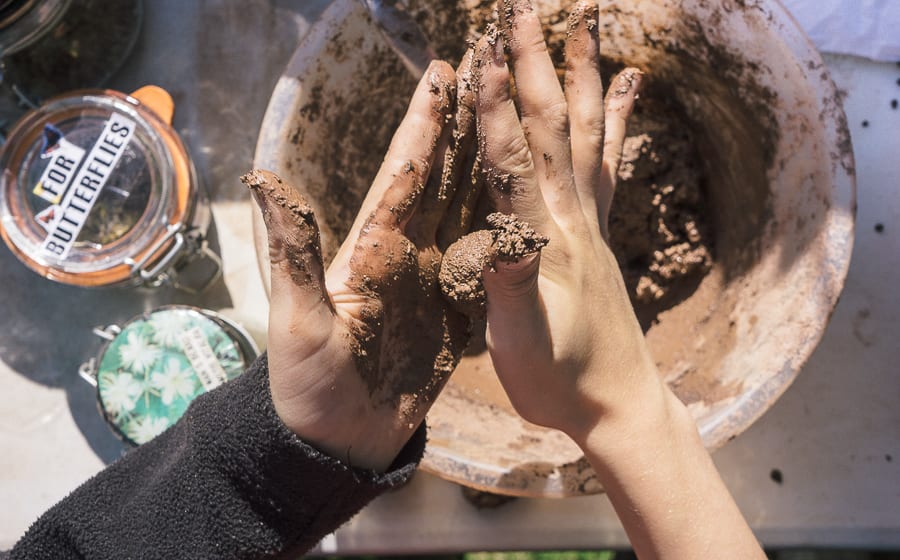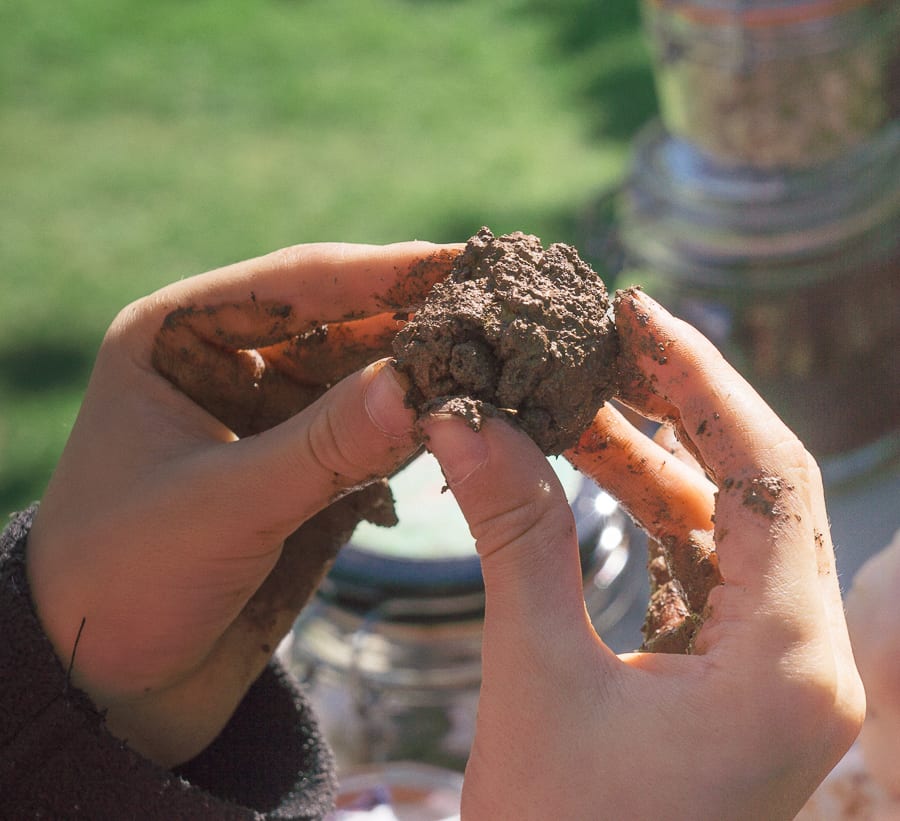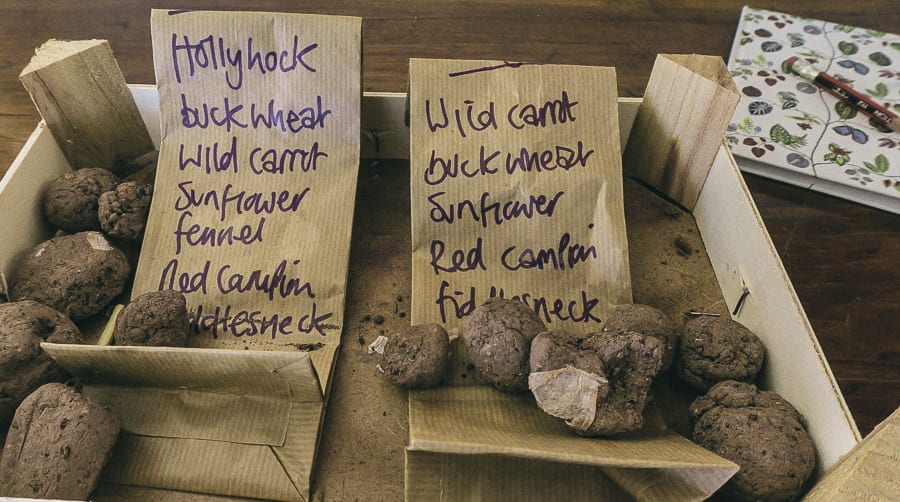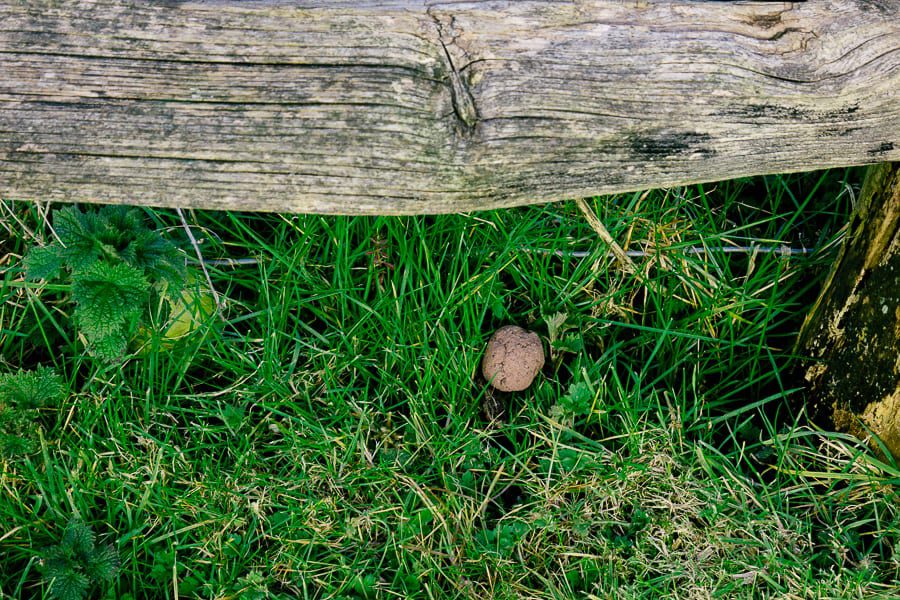 Then find areas to place your wildflower seed bombs where they will provide beauty and help wildlife. When it rains the clay will break down and the seeds will start growing.  If your kids have an outdoors mud kitchen this is a perfect recipe to help wildlife. Of course, this is also a fun project for adults as well. With kids you can place the wild flower seed bomb balls in abandoned spots and then watch your secret garden grow.