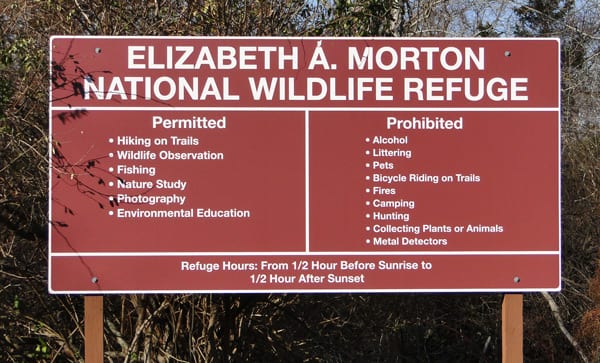 Home from school for the Thanksgiving break, on a chilly but sunny day, I took my two to the Morton National Wildlife Refuge. Instead of feeding the ducks in the pond at the end of our road, we went and fed wild birds from our hands.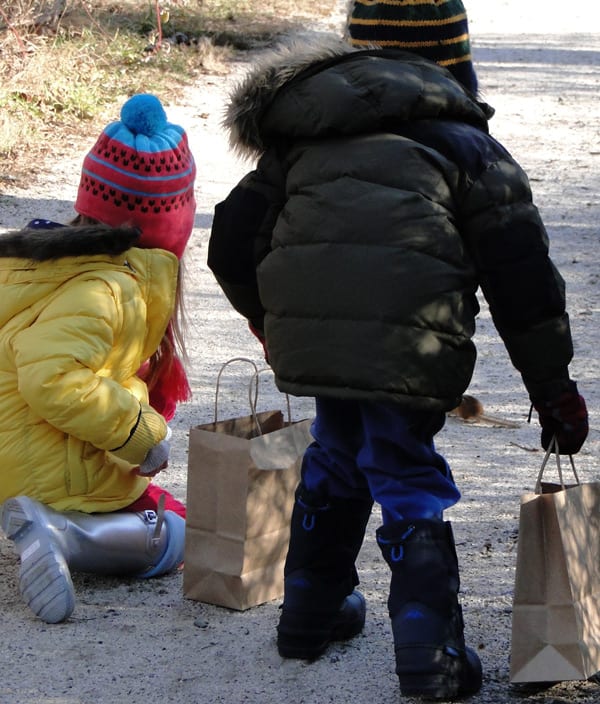 We filled two bags up with seeds and nuts for wild birds. We were in the car for less than 10 minutes. And suddenly we were on the trail through a patch of land home only to wild birds and animals.
"Wild creatures, like men, must have a place to live. As civilization creates cities, builds highways, and drains marshes, it takes away, little by little, the land that is suitable for wildlife…Refuges resist this trend by saving some areas from encroachment, and by preserving in them, or restoring where necessary, the conditions that wild things need in order to live." Rachel Carson, scientist and chief editor for the US Fish & Wildlife Service from 1939-1952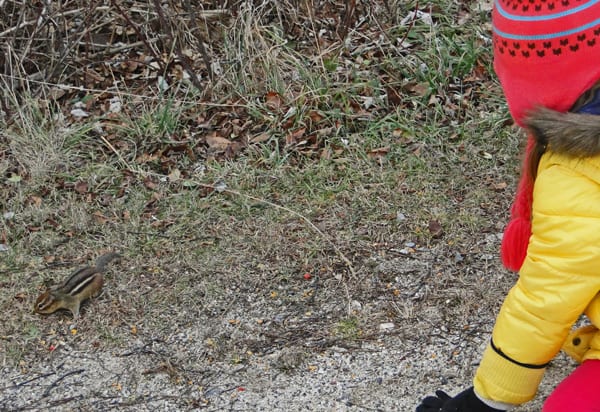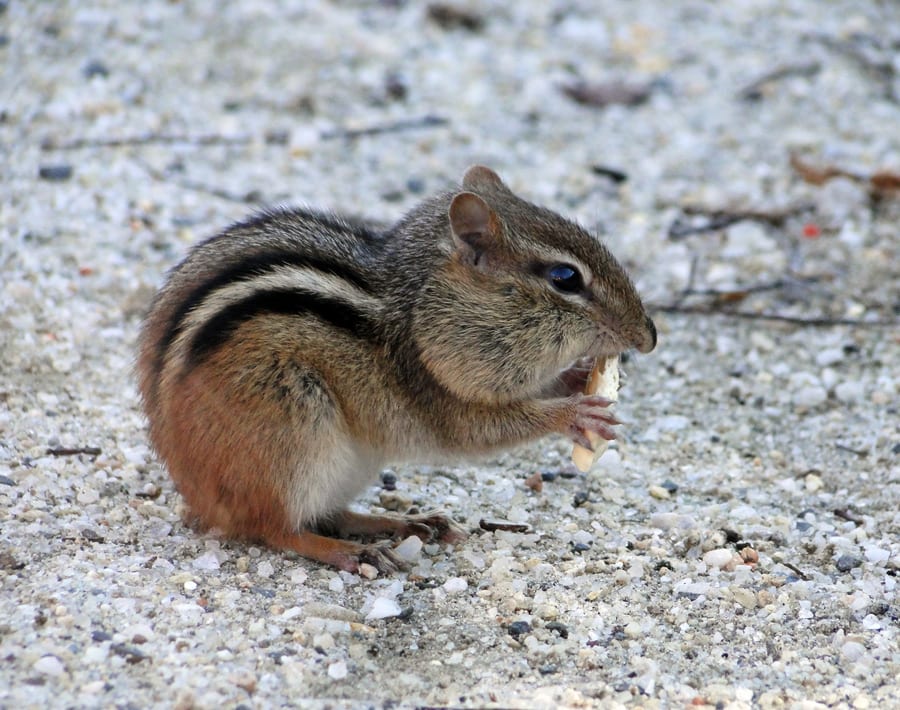 Eastern chipmunks, squirrels and wild birds greeted us.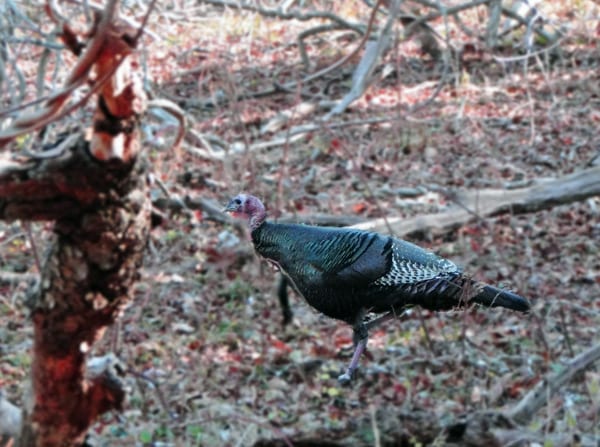 This is a home for wild creatures to feel safe and live like they like to live, I explained to my kids. Wild turkeys roamed in its upland woods without any worry of being presented on a Christmas platter.
And then…a bird in the hand. Again and again.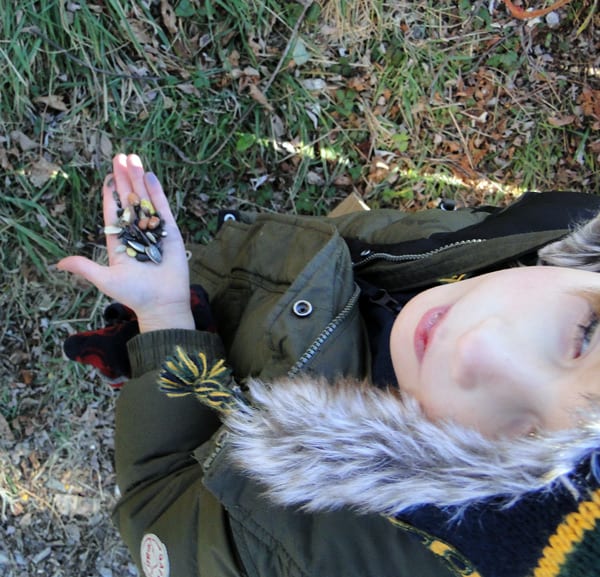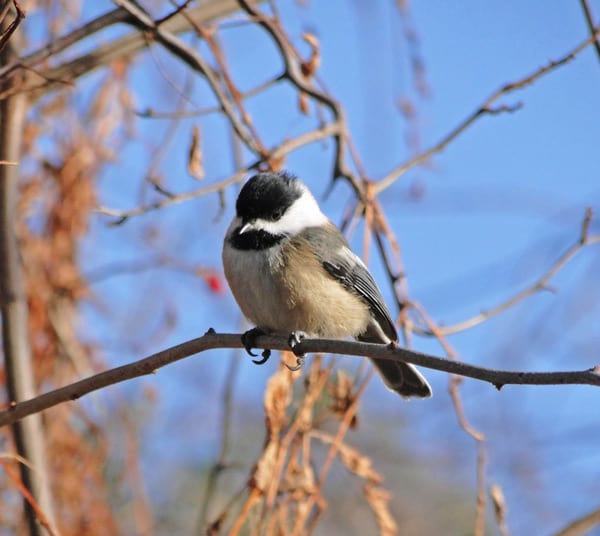 The birds eyed the treats my kids had brought them. And I watched in amazement as my kids – for a change – stood absolutely still. Not a whisper. Nor a wiggle. And then the chickadees took the wild bird treats straight from their hands.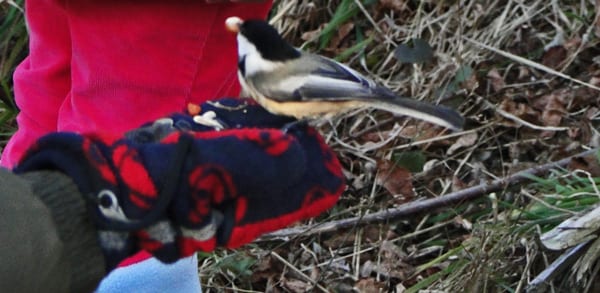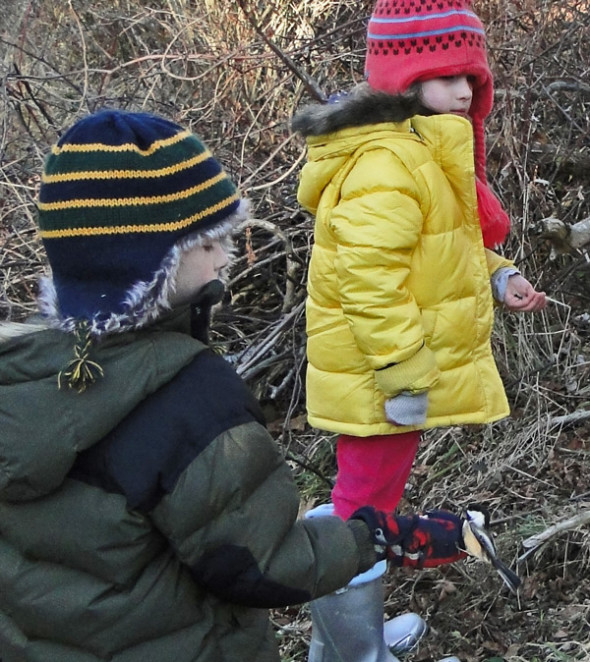 Across Long Island, New York, there are eight national wildlife refuges and one wildlife management area. 6,500 acres for birds, endangered species and wildlife to feel at home and where they are protected by US law.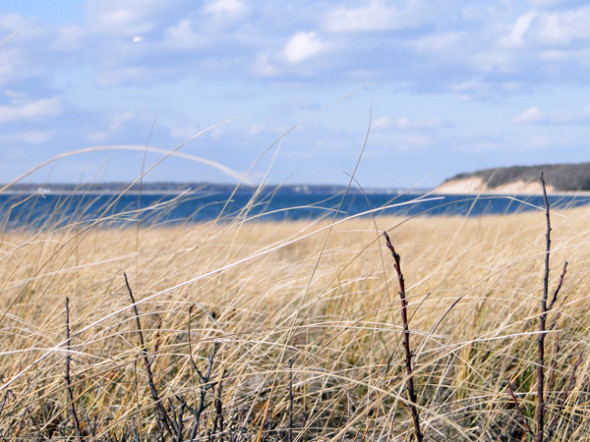 187 of these acres are located at the Elizabeth A. Morton Refuge on a peninsula between Peconic and Noyack Bays. Not only is there an upland forest, there's also a beach, a lagoon,a pond, a wooded bluff as well as saltmarshes and grasslands.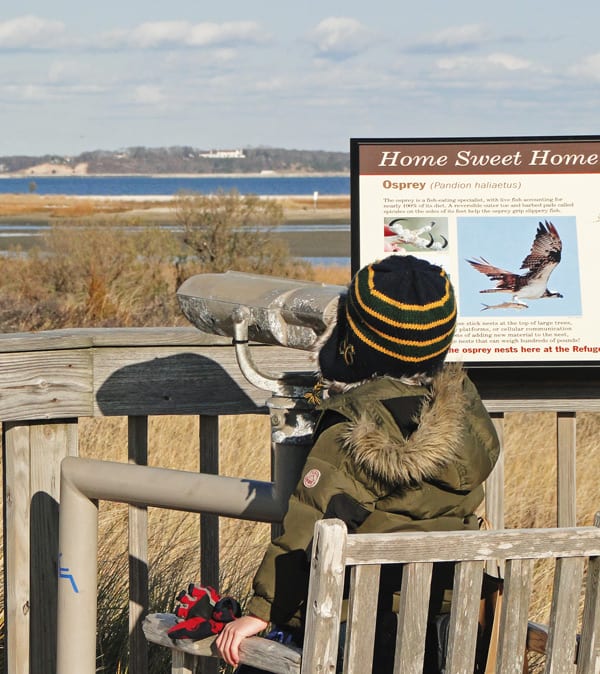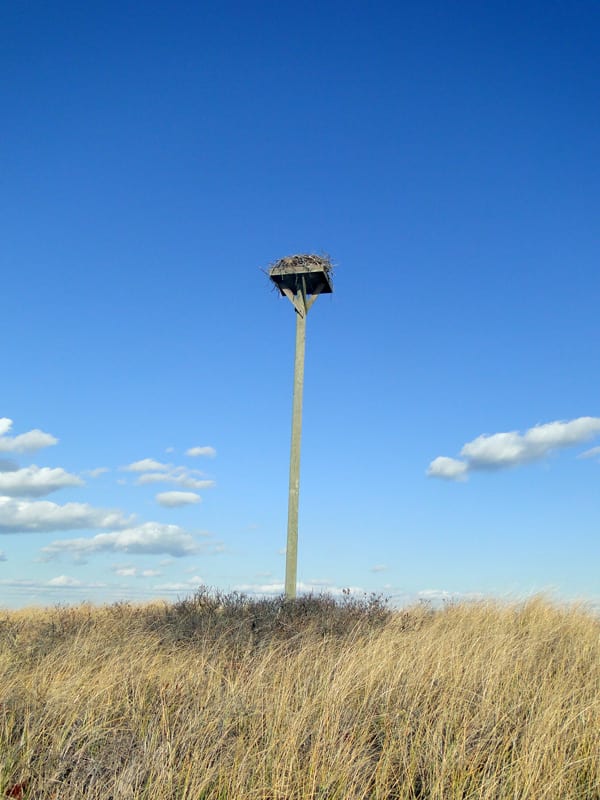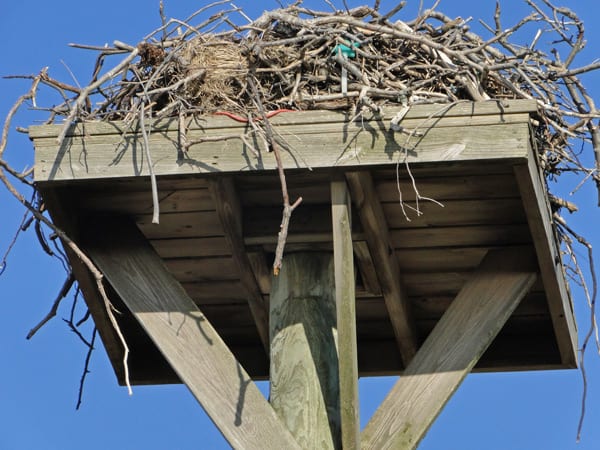 It's also a hotel for all the nesting, wintering and migratory birds to stop on their way between their summer and winter homes. First we looked through giant binoculars at an Osprey's nest in the distance.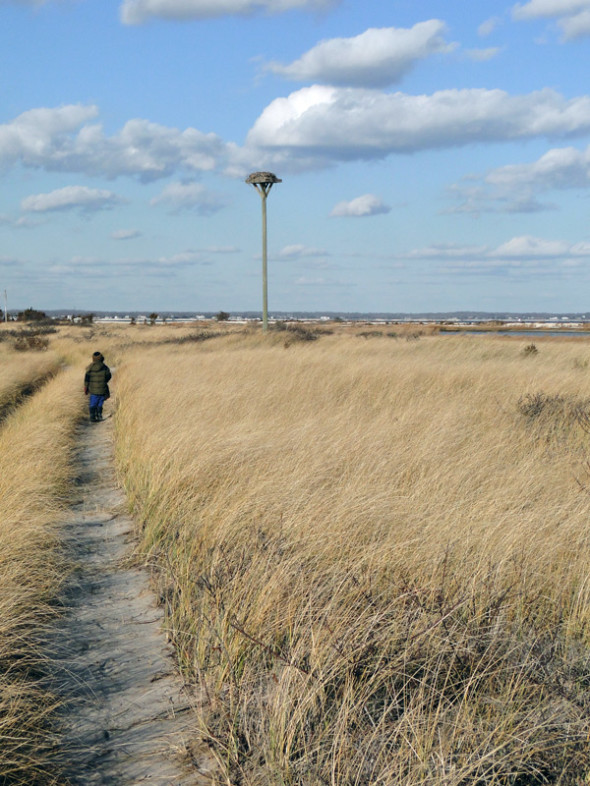 Then we followed a path for a closer look at the nest last built by a sea hawk.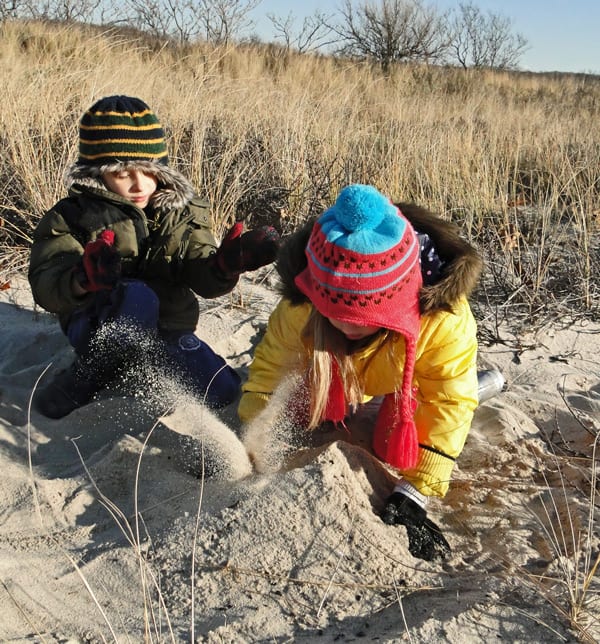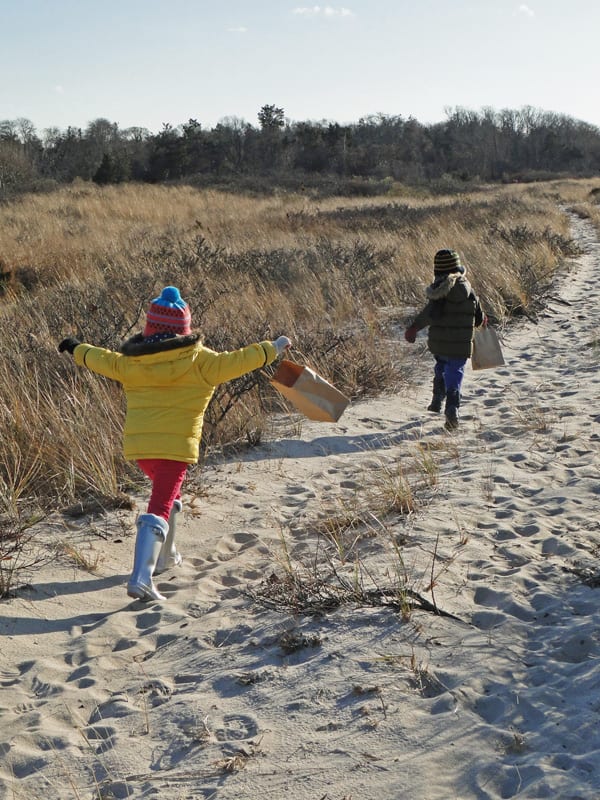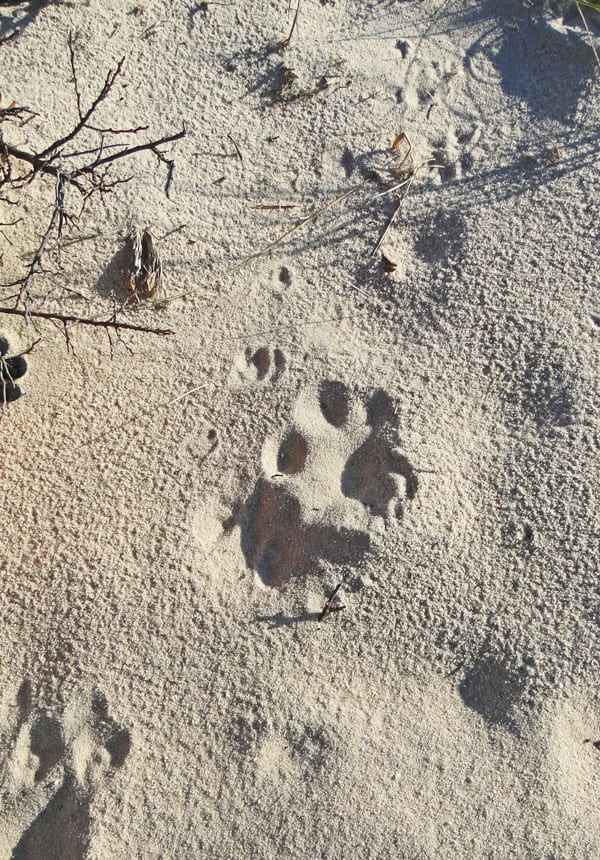 Wild animal tracks joined ours on the way back to the upland forest.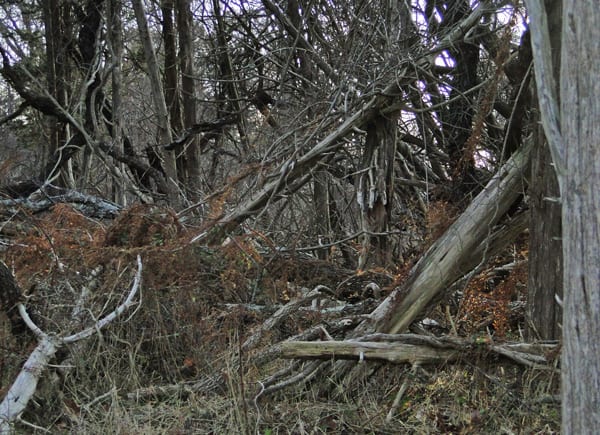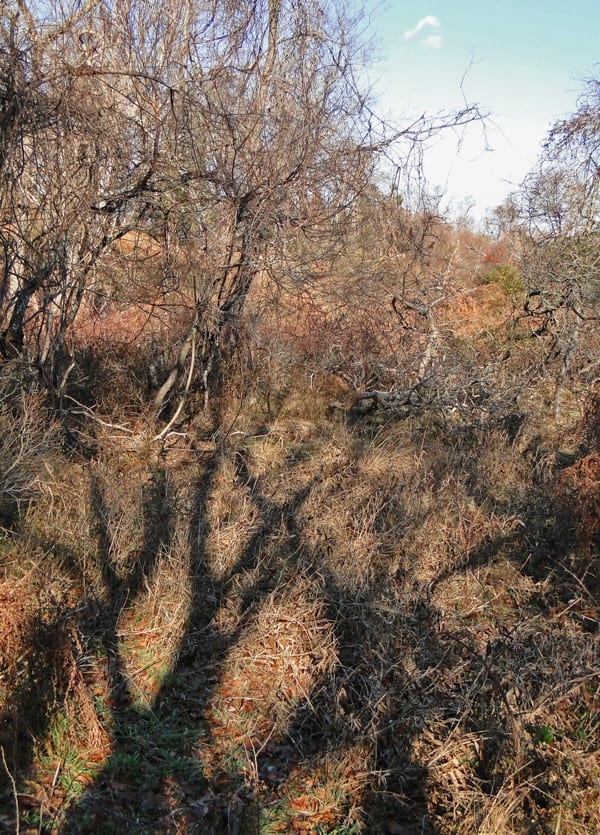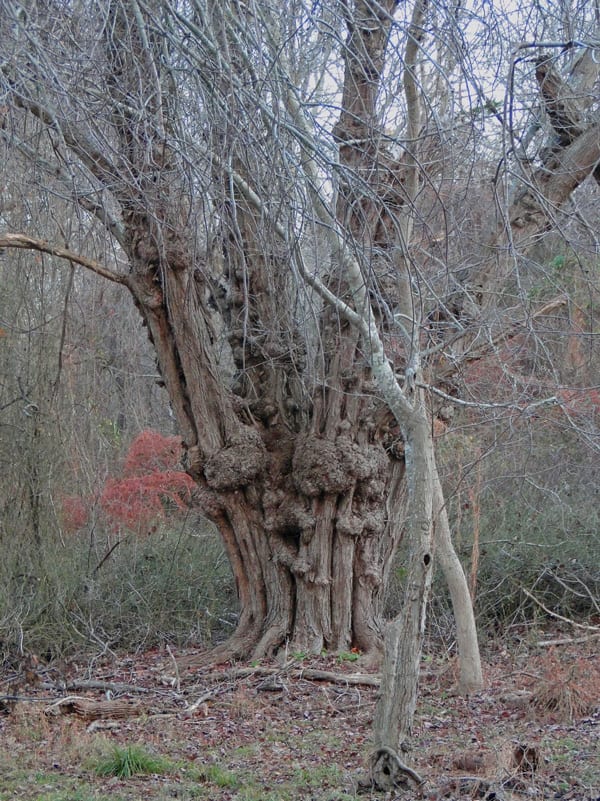 Unlike the trees kept trim and cleared in our gardens, snags and rotting wood help the wildlife and nourish the soil in the Morton National Wildlife Refuge.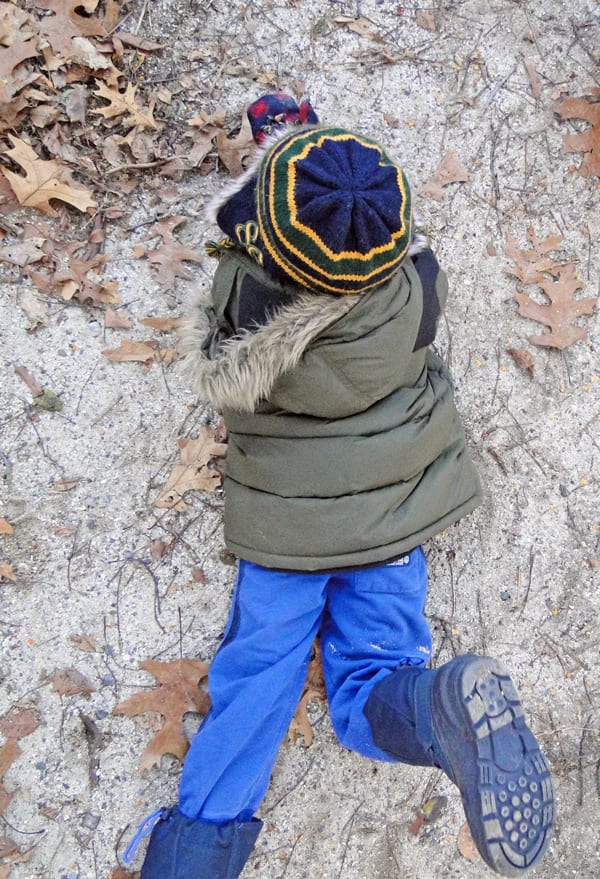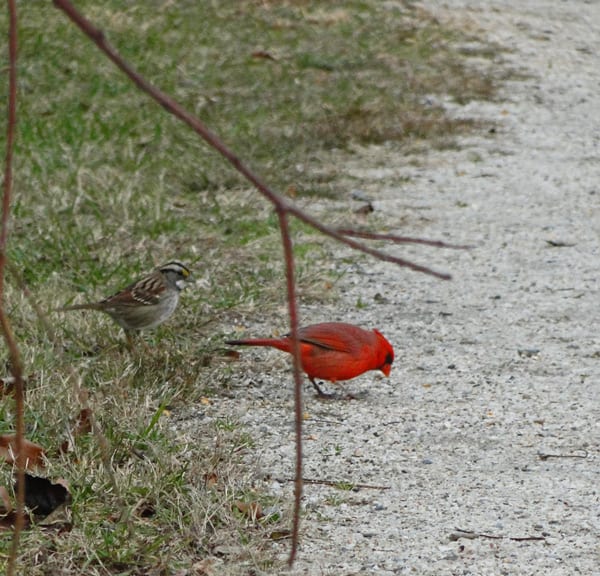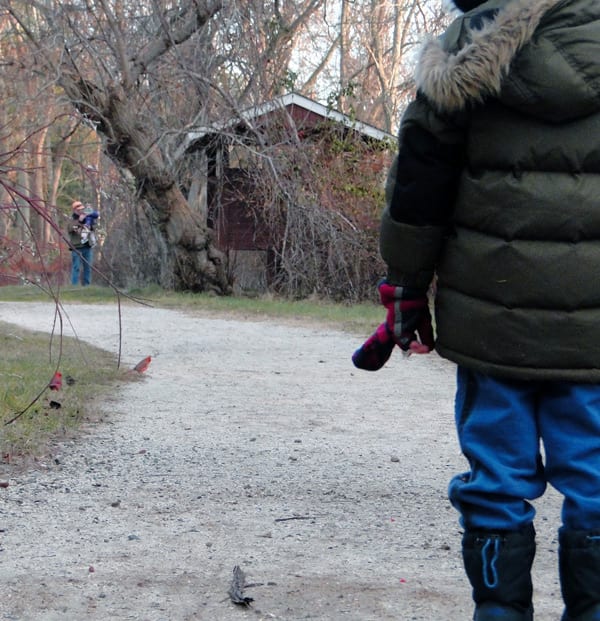 My kids stopped again to feed and watch wild birds. And as we left the forest trail, red cardinals and blue jays flew and landed around us. I told my children not to leave seeds on the paths, heeding the Morton National Wildlife Refuge advice: "Take only pictures, leave only footprints."
Elizabeth A. Morton National Wildlife Refuge
This Long Island refuge is one of nearly 540 National Wildlife Refuges across the US.  Their main aim is to "provide and protect habitat for migratory birds, endangered species and fish." Endangered and threatened migratory birds such as piping plovers, least terns and osprey use the peninsula beach for nesting. The beach is closed April to August during the nesting season. The entrance to the Morton National Wildlife Refuge is on Noyack Road near Sag Harbor.