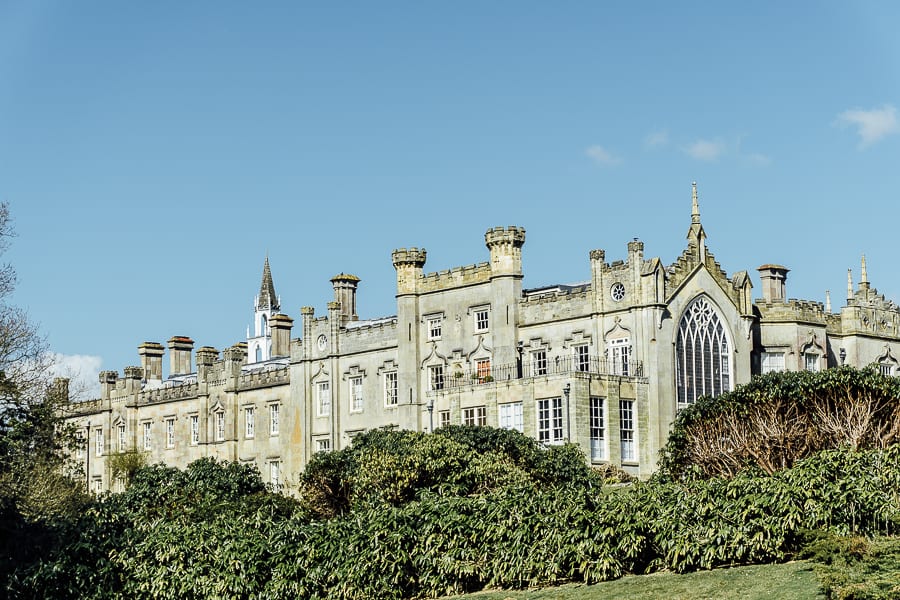 Without doubt the most exciting part of Easter for kids – well, my twins – is going on an outdoors Easter egg hunt. And, of course, being rewarded with chocolates! Recently I had taken them to the wonderful natural trail at Sheffield Park & Garden in East Sussex where they had noticed the signs alerting them about an Easter Hunt this weekend. When another friend and her daughter said they were going, we definitely had to join in.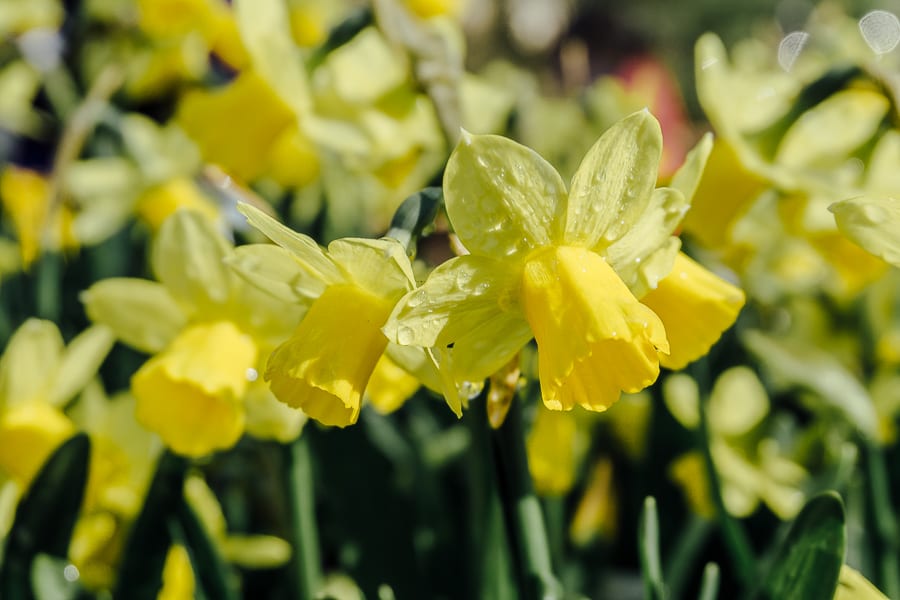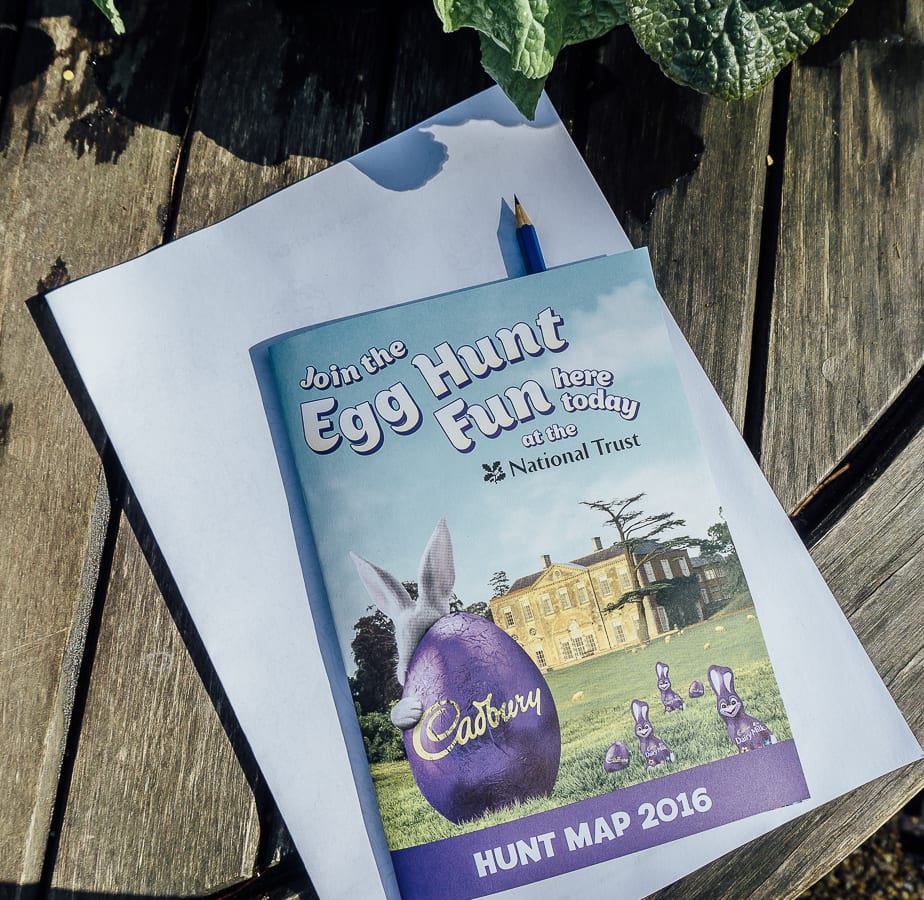 Wisely we arrived early as I think every other family with young children had the same idea. We couldn't have asked for a better day – sunshine and blue skies – which is never a guarantee in Britain. Even the daffodils looked like they were smiling. Guess who else was rather excited by the hunt? Ducks! Everywhere we went there seemed to be ducks following the kids and joining in on the hunt.
The National Trust has organised Easter egg hunts across the country this long weekend:
From spring woodlands and craggy coastlines, to historic houses and enchanting castles, there are over 250 egg hunts to choose from across England, Wales and Northern Ireland, guaranteeing a fun-filled Easter for everyone.

Explore fairy-tale castles to solve the mysteries, or hunt through daffodils to find the clues. Some quests will take you through mystical woodlands and past bubbling streams."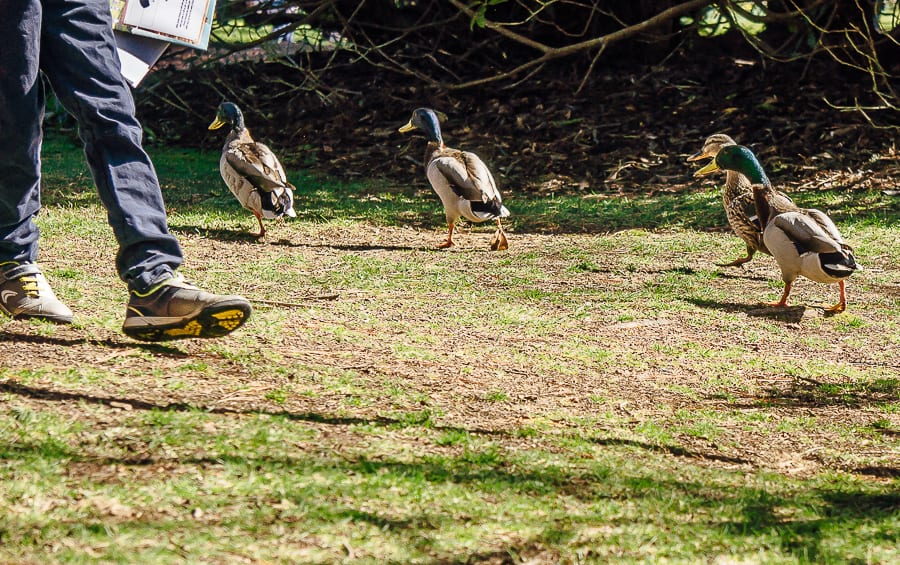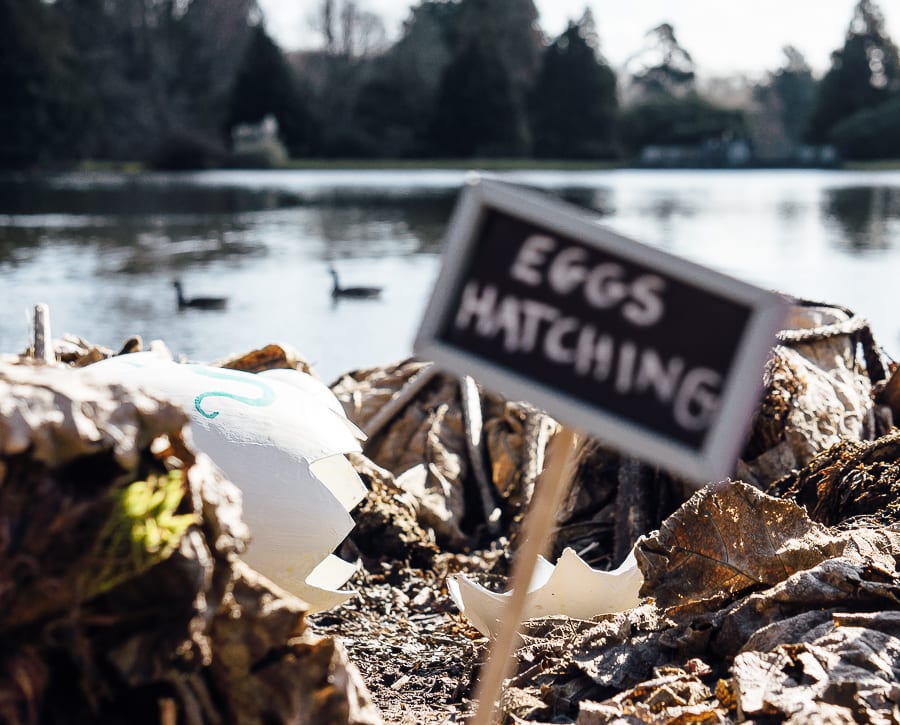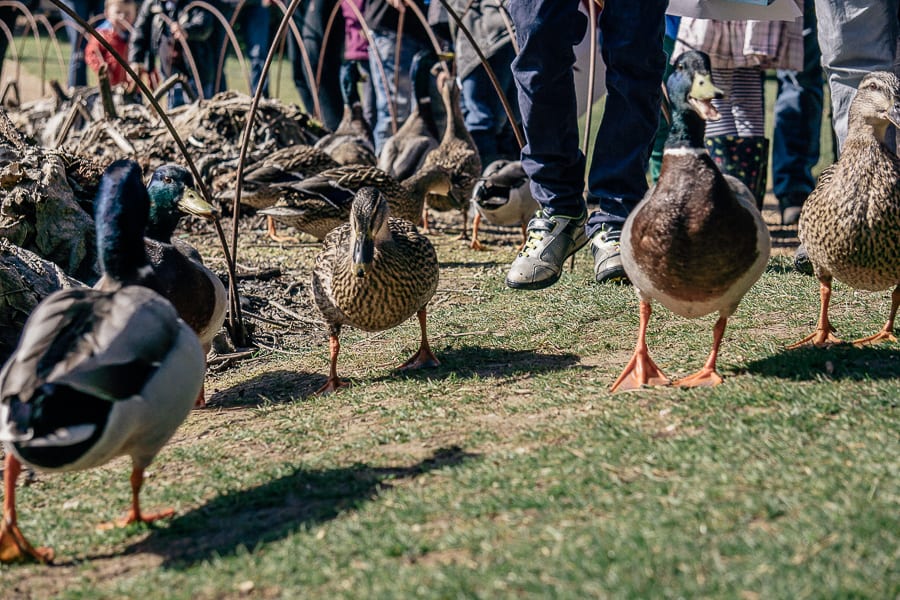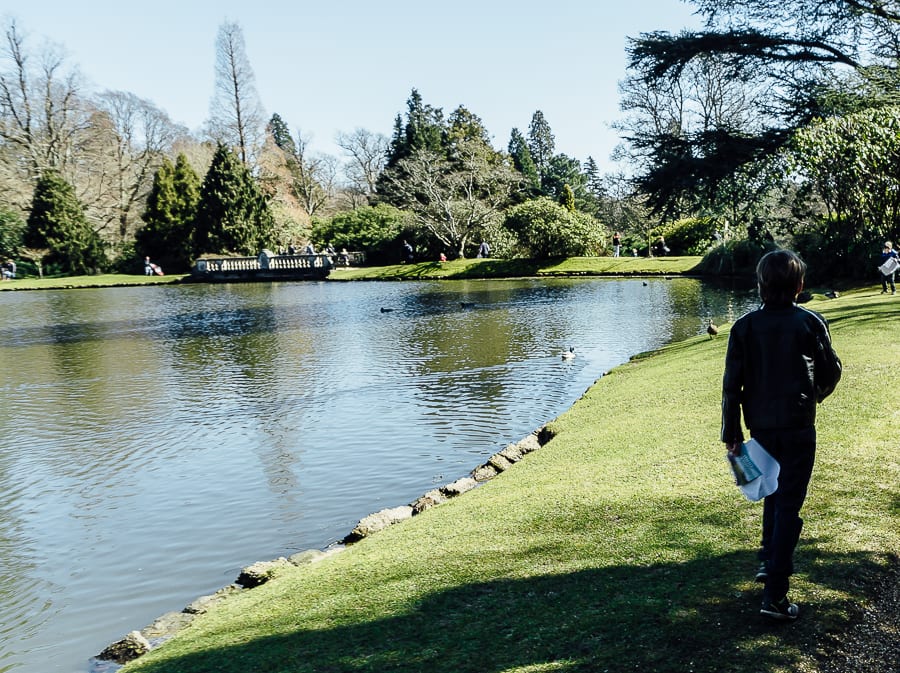 At the National Trust's Sheffield Park & Gardens children went on a hunt following trails near and next to the series of lakes. A favourite of Luce and Theo were the mirrors placed in different spaces where they had to look for hidden eggs. I even did a very rare selfie with them in one hut!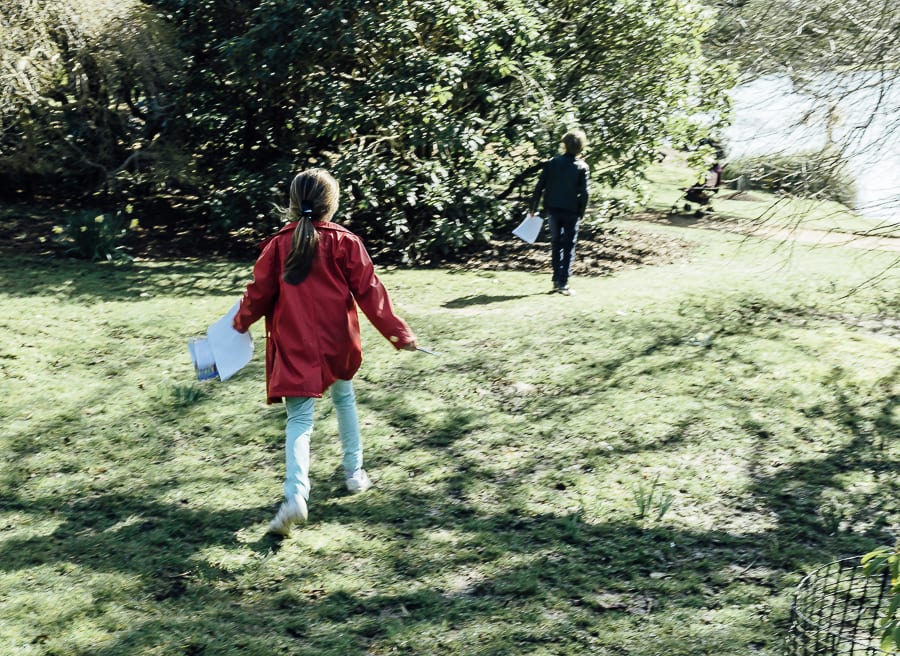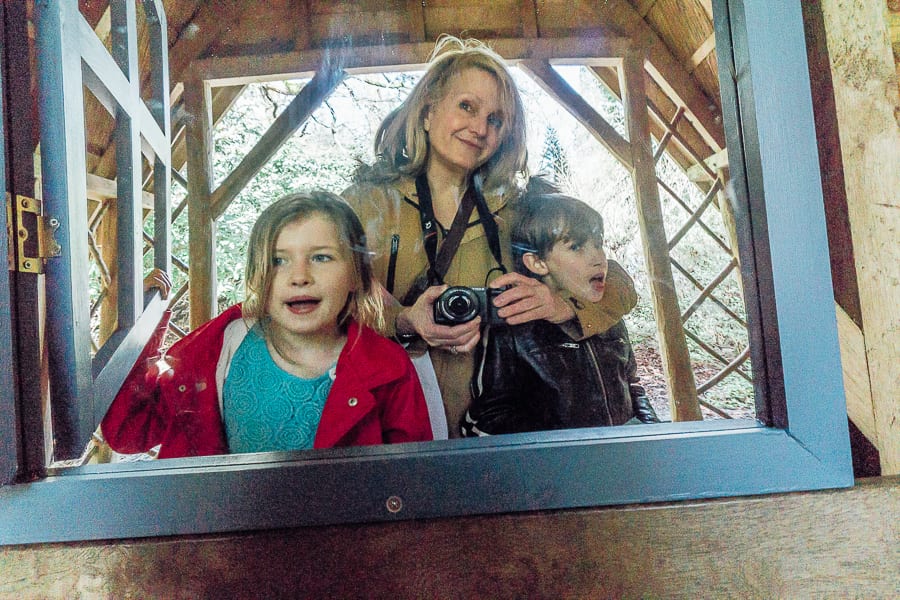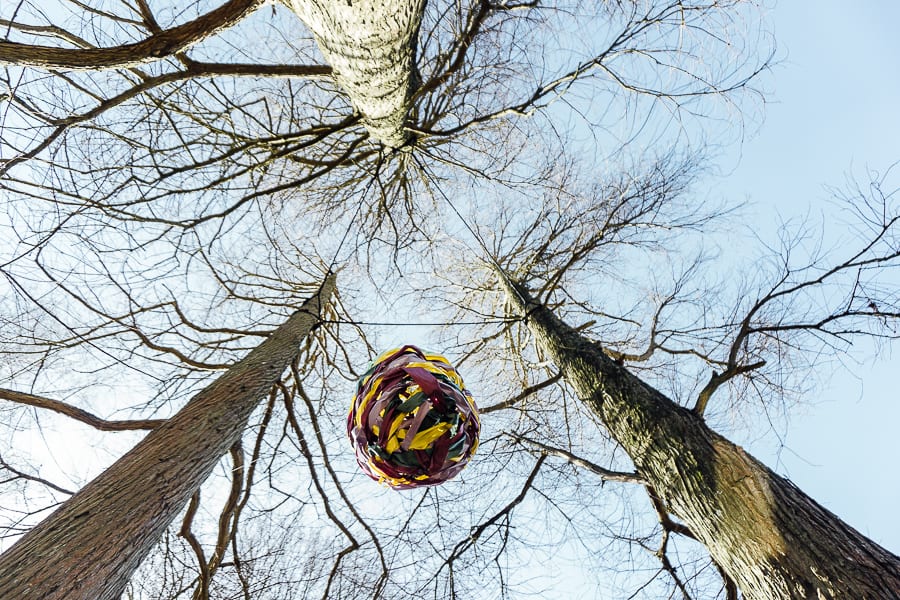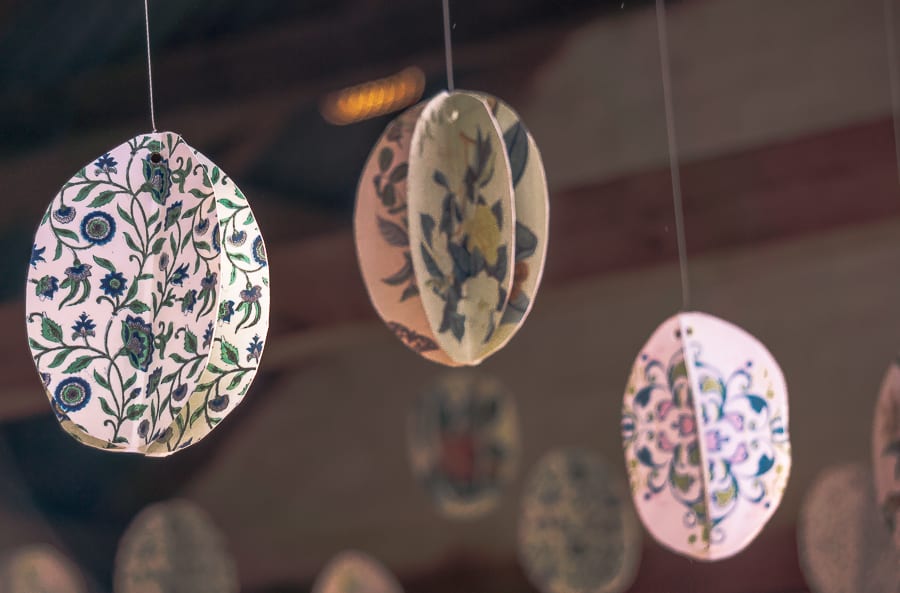 The ducks joined in on the egg hunt fun by the lakes. Just one recommendation do bring healthy peas, corn or bird seeds to feed the ducks instead of bread which can make them rather bloated and in need of a nap.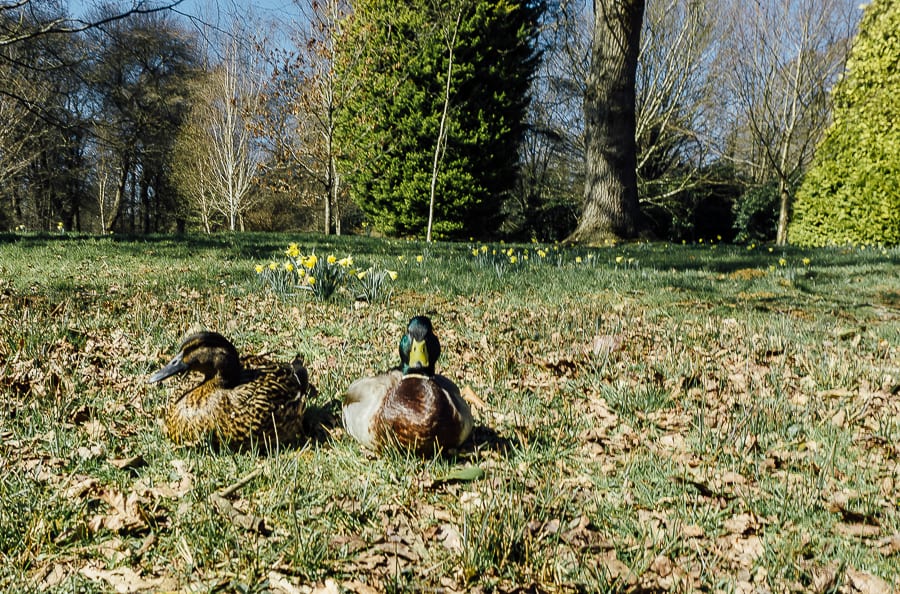 You can find out information on National Trust's Sheffield Park and Gardens here. The fee for the Easter Egg Hunt was £3.50 per child. This included a chocolate bunny which my twins collected after completing the trail. I was almost expecting a chocolate duck…