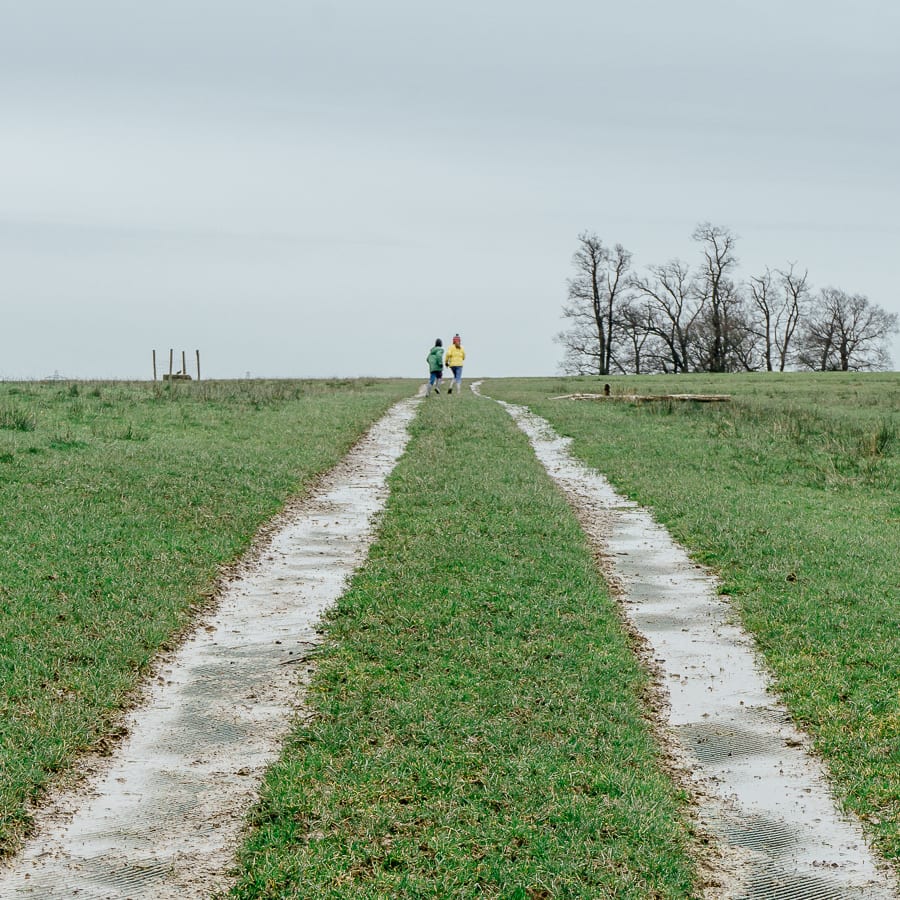 What's better a concrete playground or a natural play area?  Many communities, schools, parks and organisations globally – including the National Trust in the UK – are answering this question by designing natural semi-wild spaces for children to play in and explore. This is a result of research increasingly showing that reconnecting kids with nature makes them healthier, less anxious, less stressed, more positive, more collaborative, more resilient, more imaginative…the list goes on. A major 2015 Canadian study explained that children are more interested in and curious about natural spaces rather than prefabricated play structures like in many normal playgrounds. Active outdoor play in a natural environment is good for a child's development.
And it's fun.
I took my twins to the natural trail play area at Sheffield Park, a National Trust park and garden in East Sussex.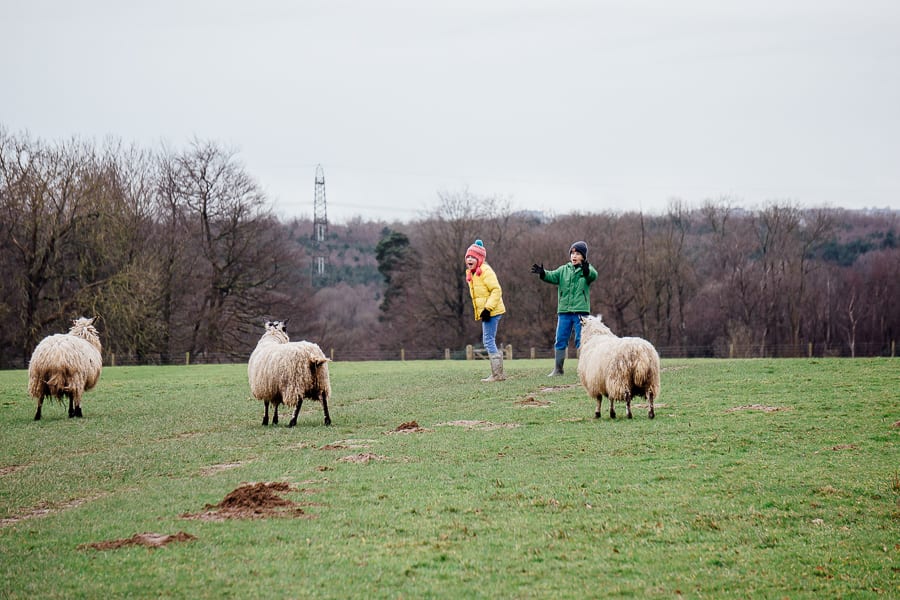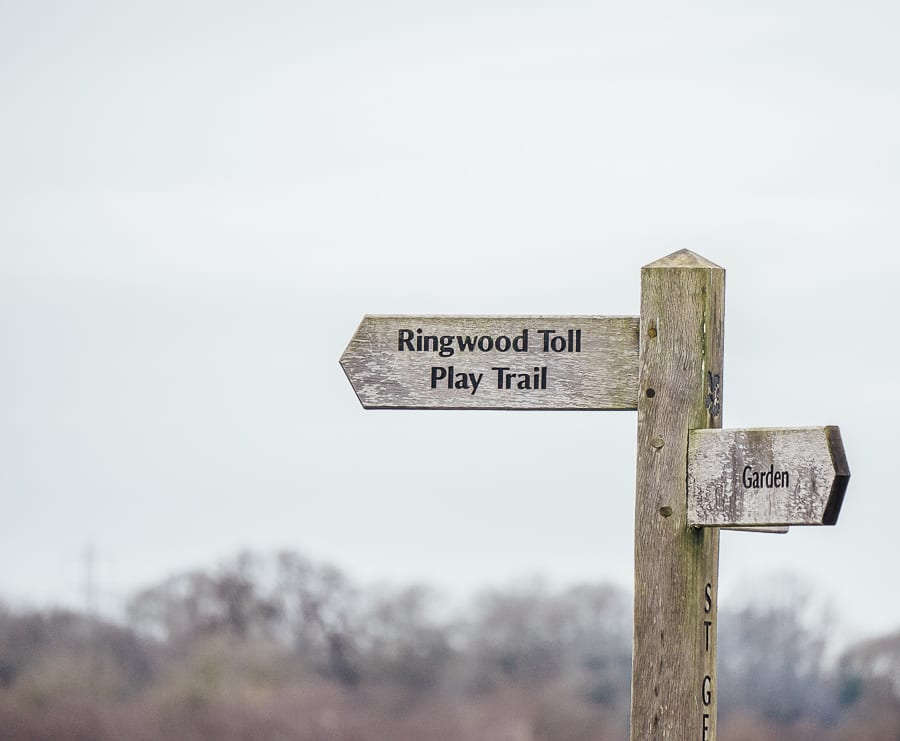 Within moments I was left behind as they raced ahead across the first field. I only caught up with them when they paused to have a conversation with the sheep in the field. Across another field and we reached the Ringwood Toll natural play trail.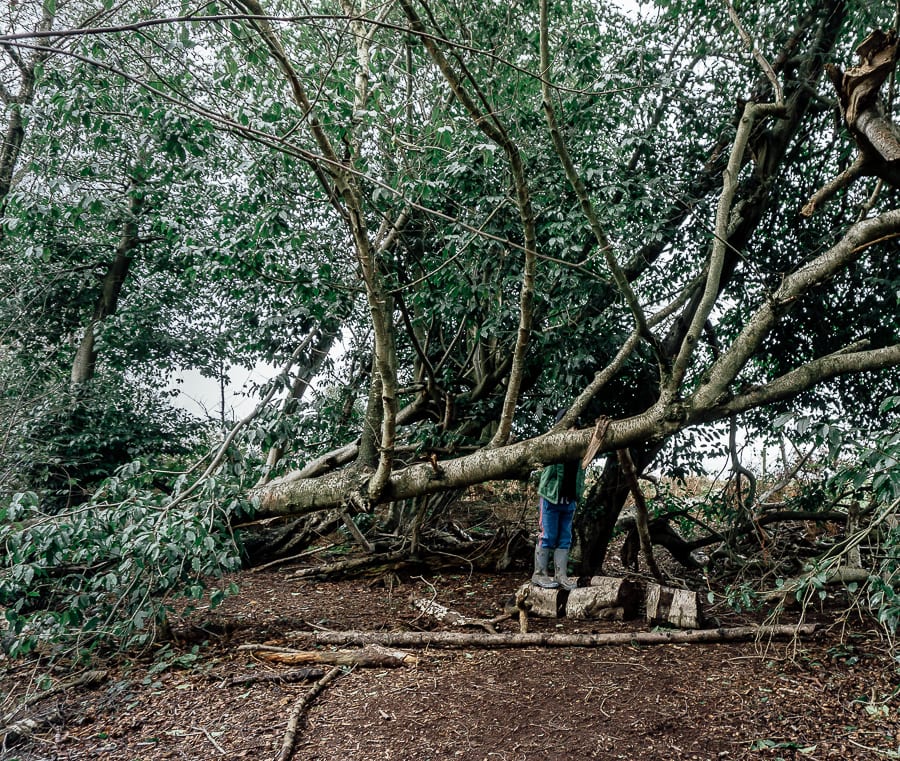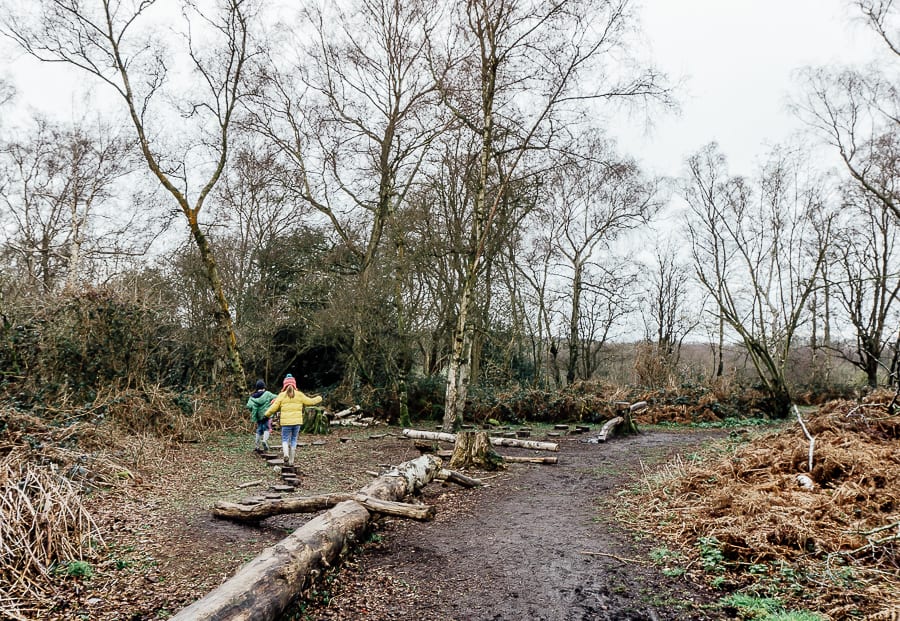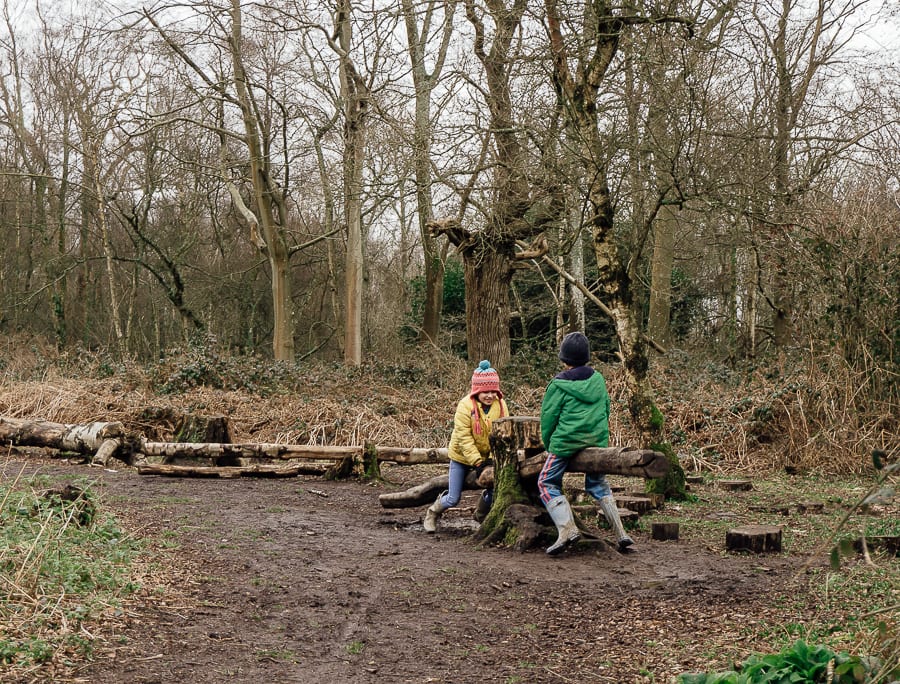 Within moments there was the sound of laughter as they climbed a tree and clambered over tree stumps. Nothing was symmetrical or standardised or metal or concrete because after all it was a natural environment. More happiness filled this woodland area when they found a seesaw made out of a tree trunk. While I looked at a laminated nature sheet for visitors by a bench, they had disappeared again to explore.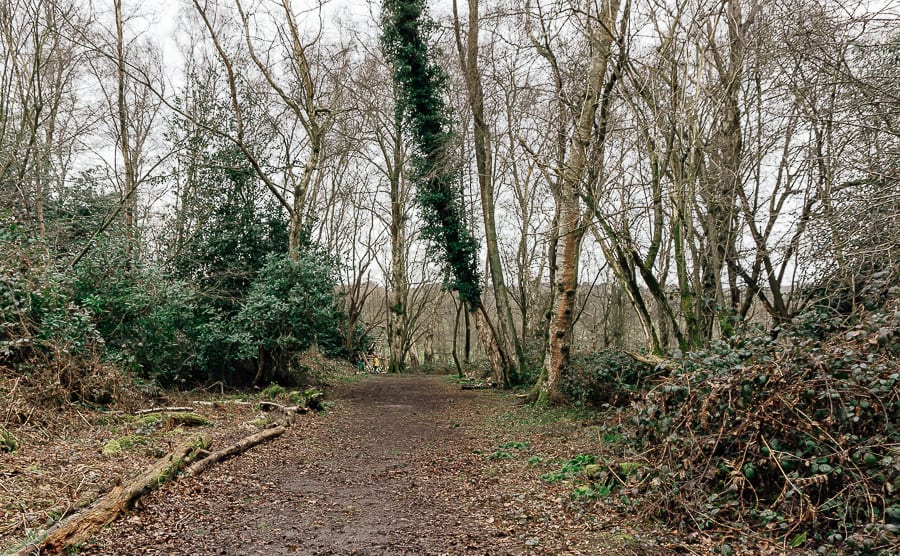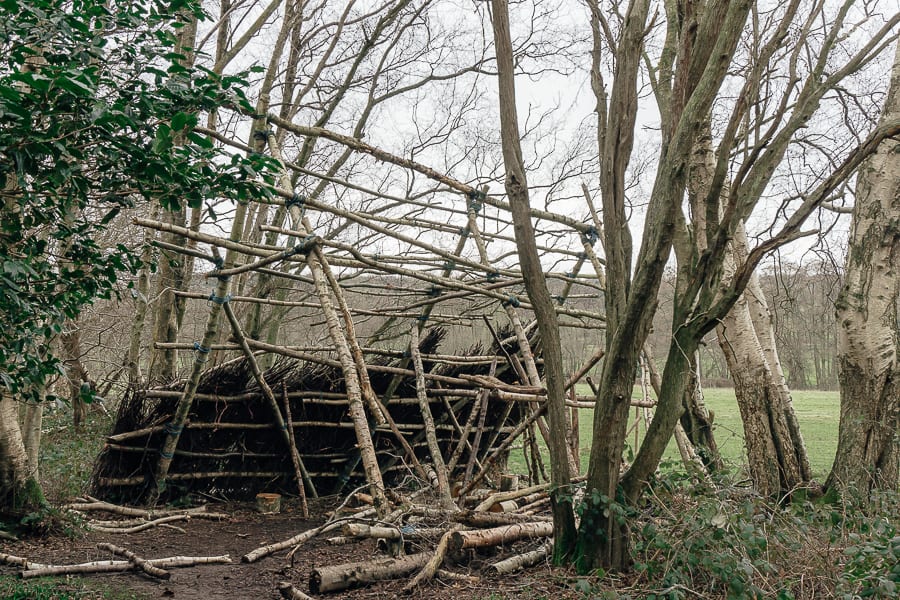 When I reached them in a den building zone, they were comparing them with their own awesome den in the woods near us. They concluded theirs was the winner but they needed to make some more improvements. When can we go to our den, they asked me instead of can we watch a film.
I know they need some balance in their lives with some active play in nature outdoors as computers, the internet, technology now plays a key role when they're indoors.
Studies quoted in the National Trust Natural Childhood Report (2012):
On average, Britain's children watch more than 17 hours of television a week: that's almost two-and-a-half hours per day, every single day of the year. Despite the rival attractions of the Internet, this is up by 12% since 2007.
British children are also spending more than 20 hours a week online, mostly on social networking sites.
 As children grow older, their 'electronic addictions' increase. Britain's 11–15-year-olds spend about half their waking lives in front of a screen: 7.5 hours a day, an increase of 40% in a decade.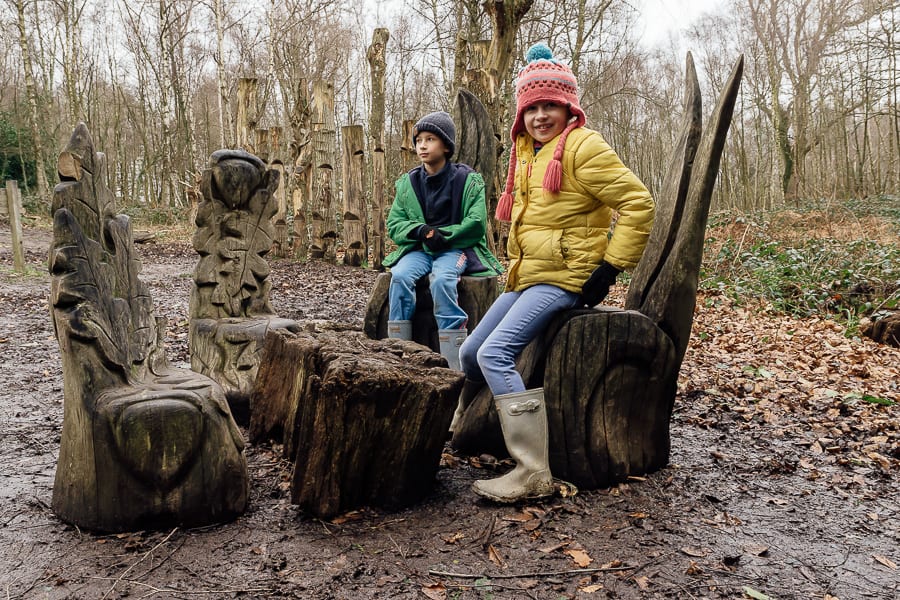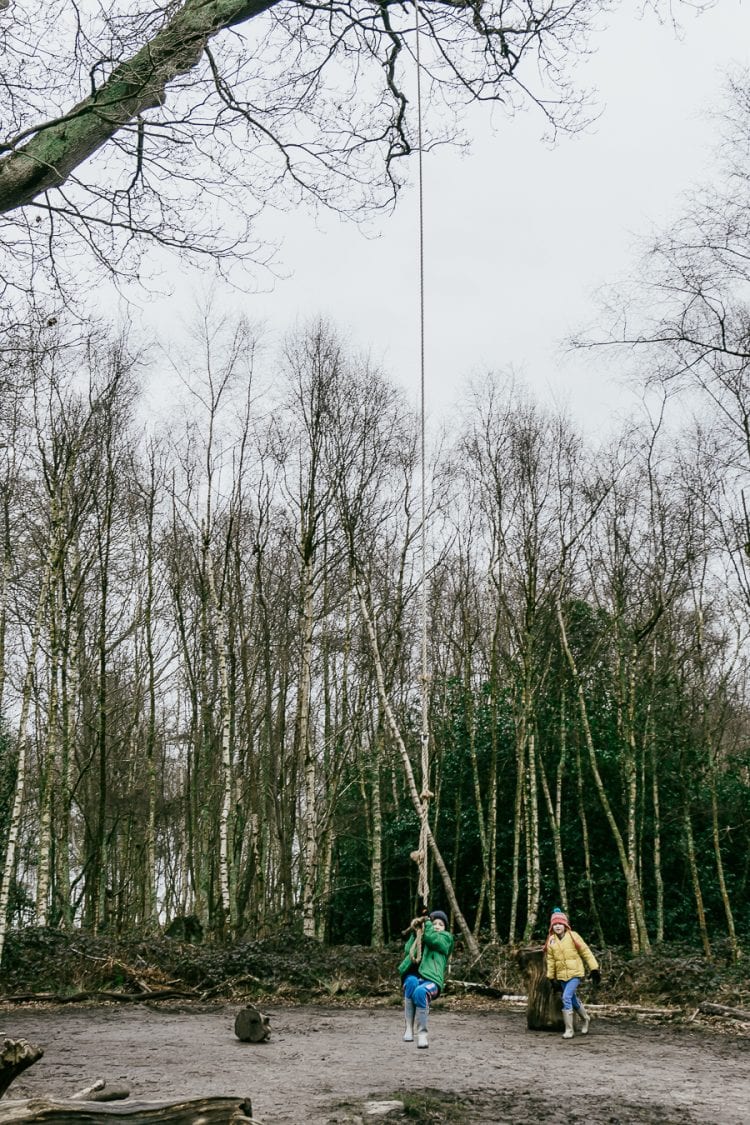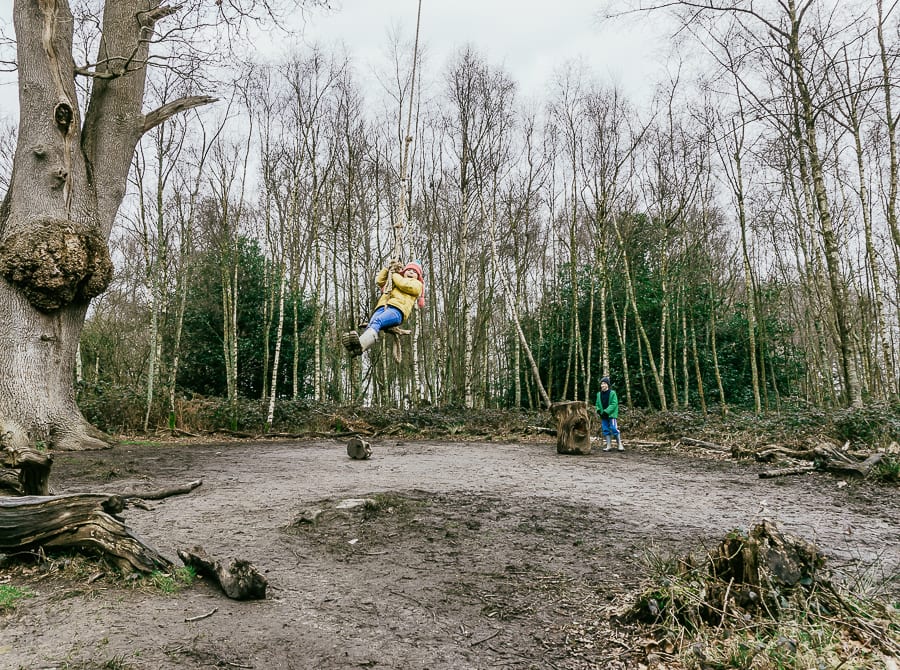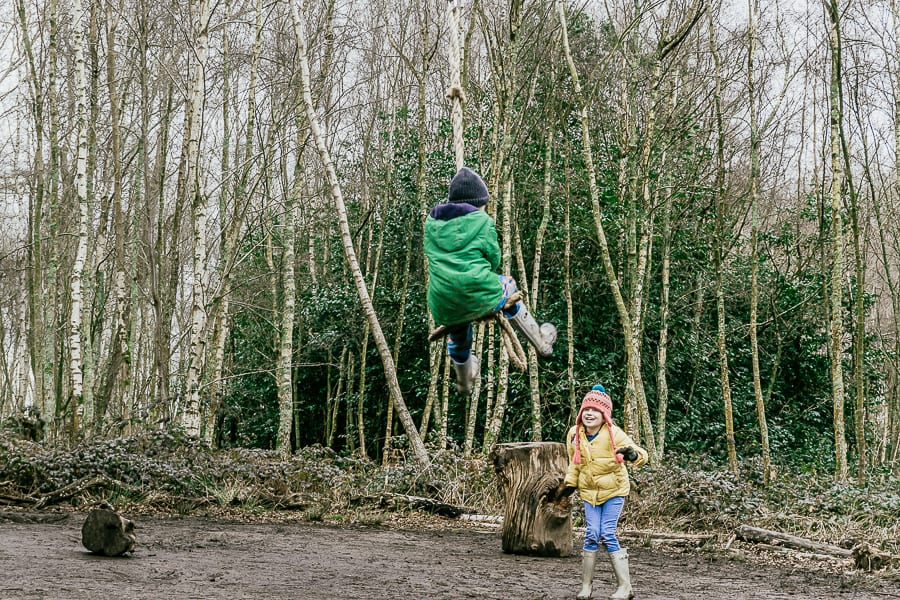 They sat down to rest but within moments they noticed a swing hanging from a tall tree. Instead of arguing about whose turn it was to fly across the air on a rope, they helped each other. That put a smile on my face.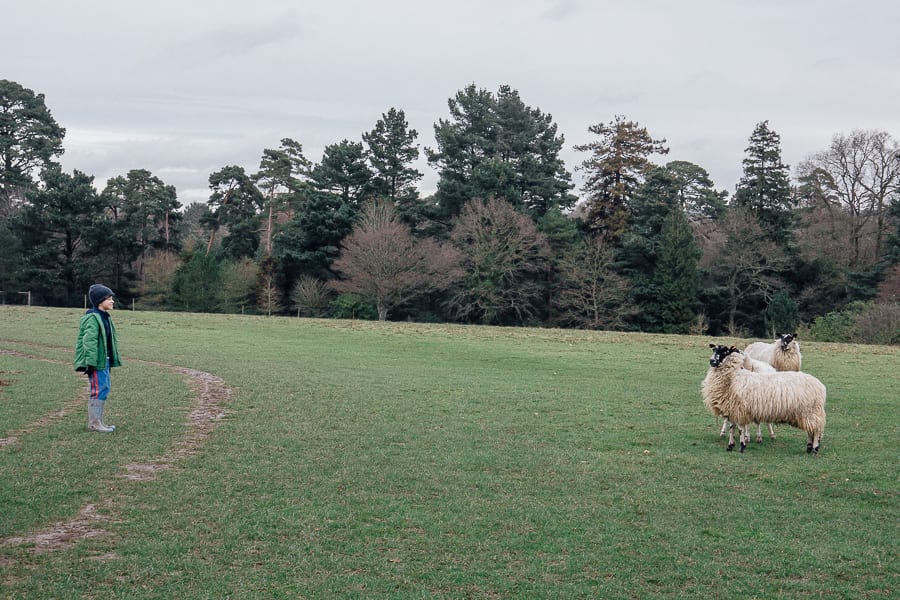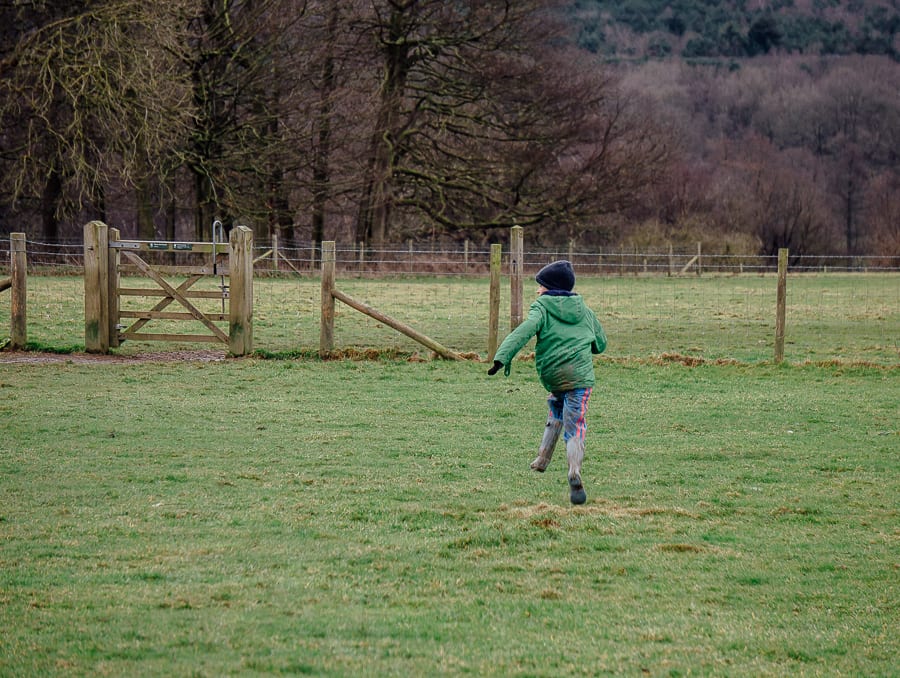 And too soon for their liking it was time to head back. On the walk back from the nature playground they had one more chat with the sheep. I watched them covered in mud race carefree across the field.
Natural places are singularly engaging, stimulating, life-enhancing environments where children can reach new depths of understanding about themselves, their abilities and their relationship with the world around them." Quote by Tim Gill, Childhood expert
I've promised to take them back soon to Sheffield Park's natural playground. The National Trust also has a list of recommended top natural play areas. Personally I've never liked sterile playgrounds and am definitely a much more relaxed mother when I take Luce and Theo to a nature play space like the Ringwood Toll.
Of course, once we were back home Luce and Theo wanted to watch TV as well as play computer games! But I didn't mind after our afternoon out with a healthy dose of Mother Nature. Not surprising as I've written about the physical, emotional, learning and social benefits of nature, why dirt is good for them, why they need to take risks by climbing trees and the importance of dens for kids. Sheffield Park's Ringwood Toll nature trail had provided them with all of these.