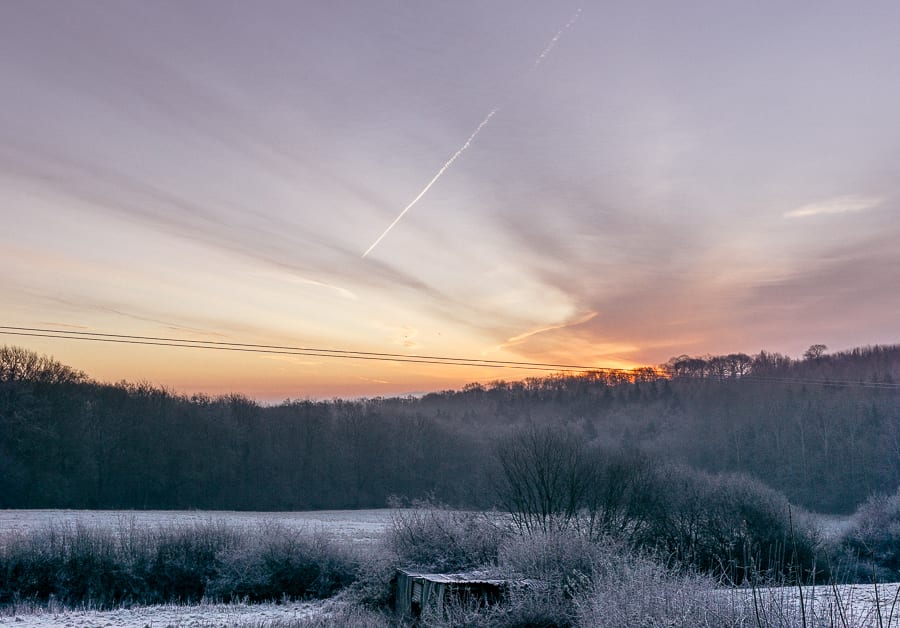 One frosty morning this week the sun was just beginning to rise over the hill in our valley. All was quiet upstairs but outside everything was stirring. As I focused on the trail into the woods, a deer suddenly came into view. And then it leapt across the field. A pheasant purposefully sauntered across the crispy field in its trail. But was this to be his last walk on a cold February morning? A fox was heading right for him.
Then the light began to shimmer across the valley. But the flowers in our garden were still waiting for the sun to melt the heavy burden of frost across their shoulders. Everywhere the tiny particles of ice created patterns in nature.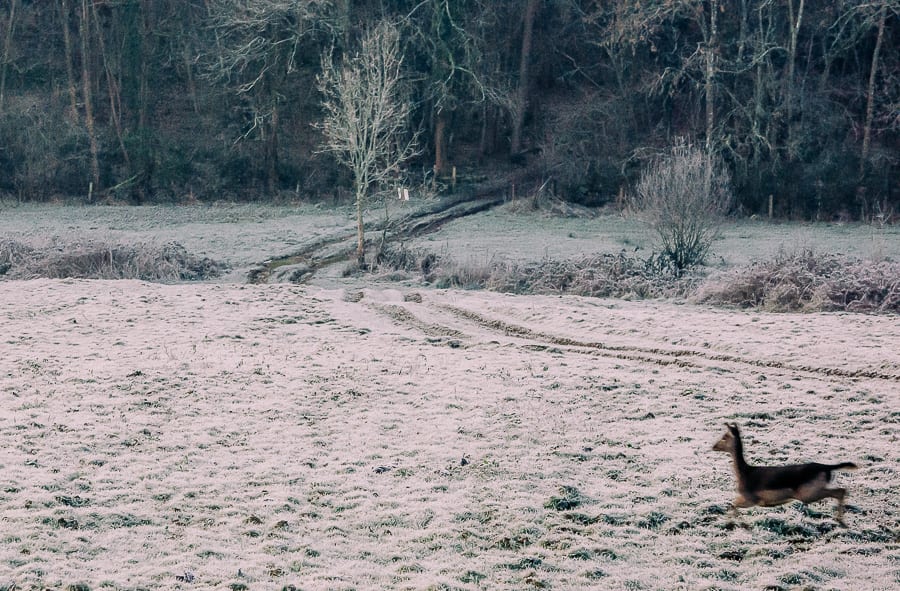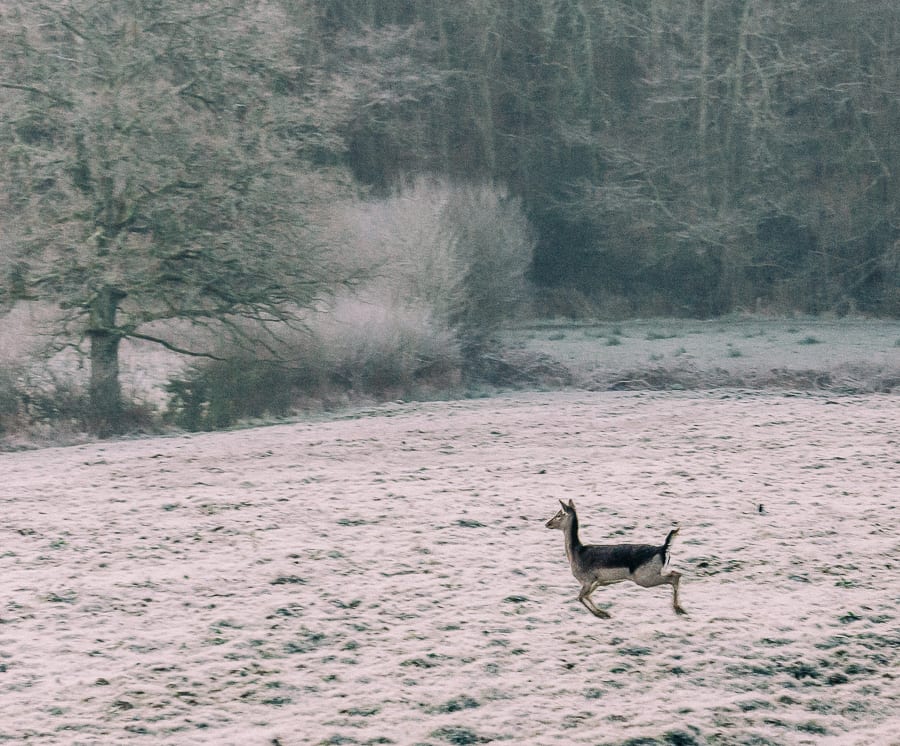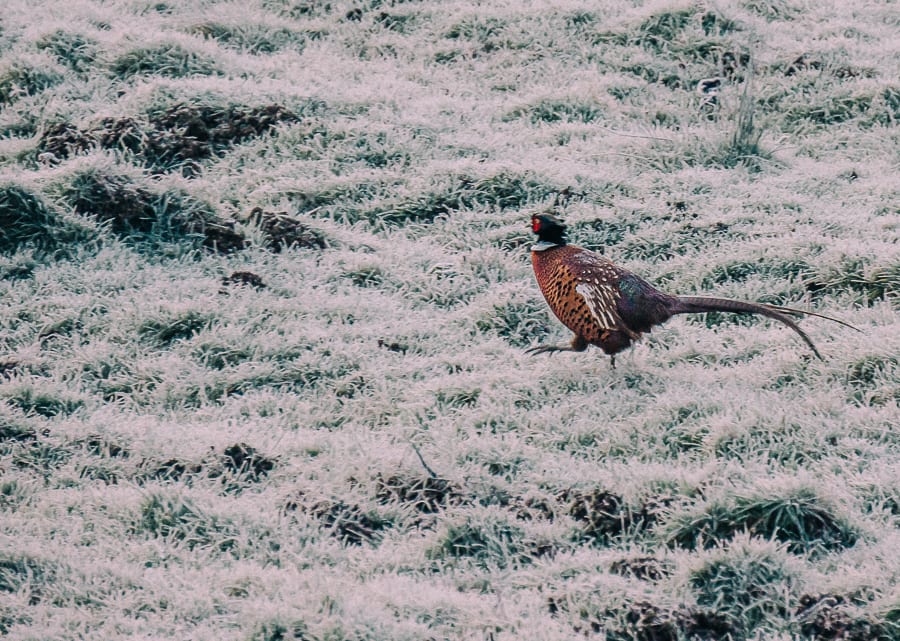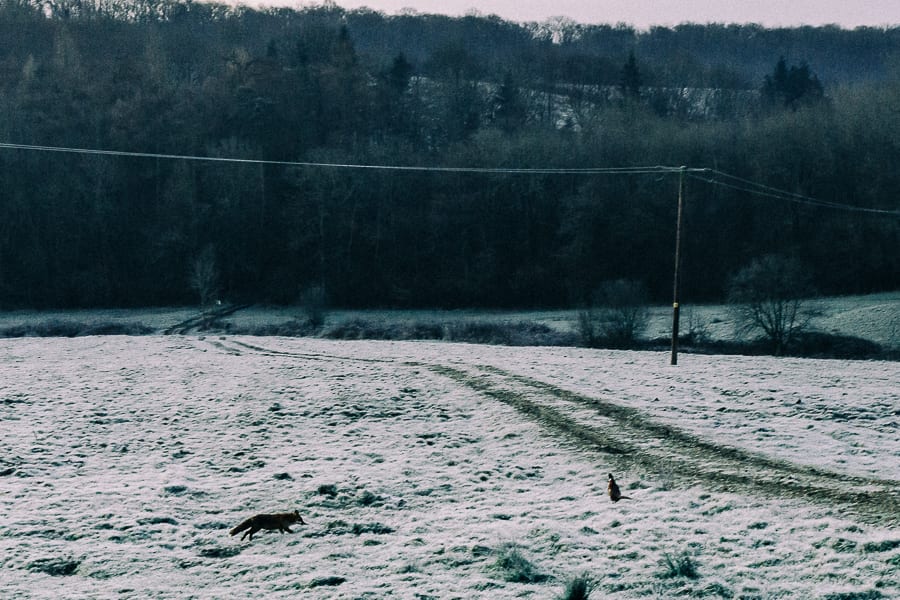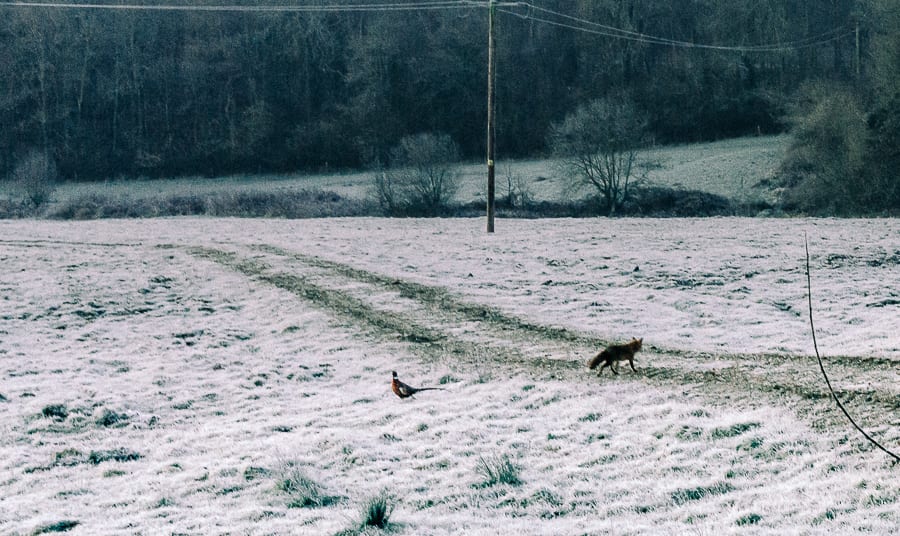 The fox passed the pheasant without a pause or a second glance.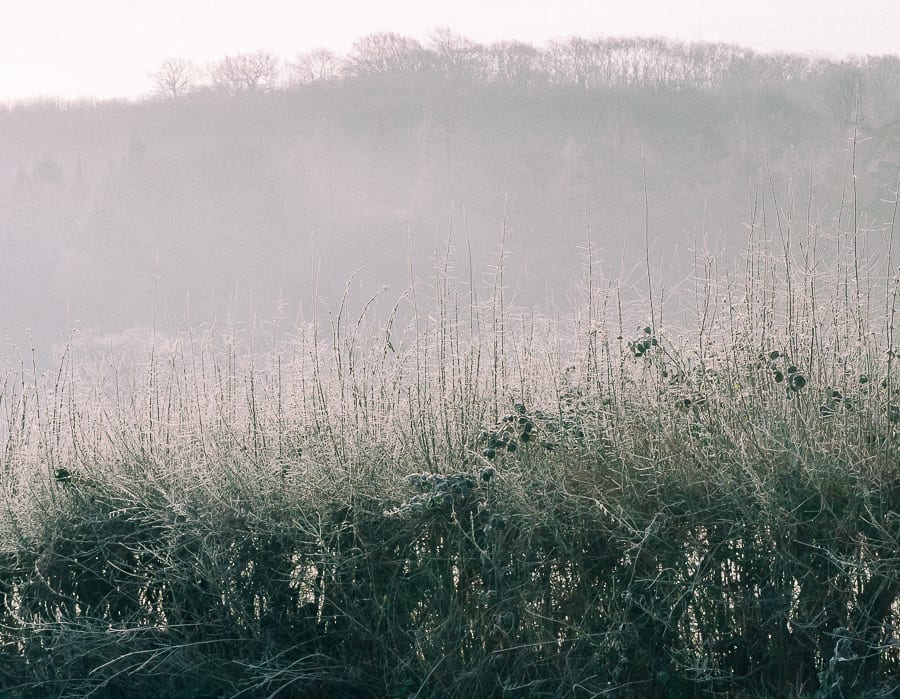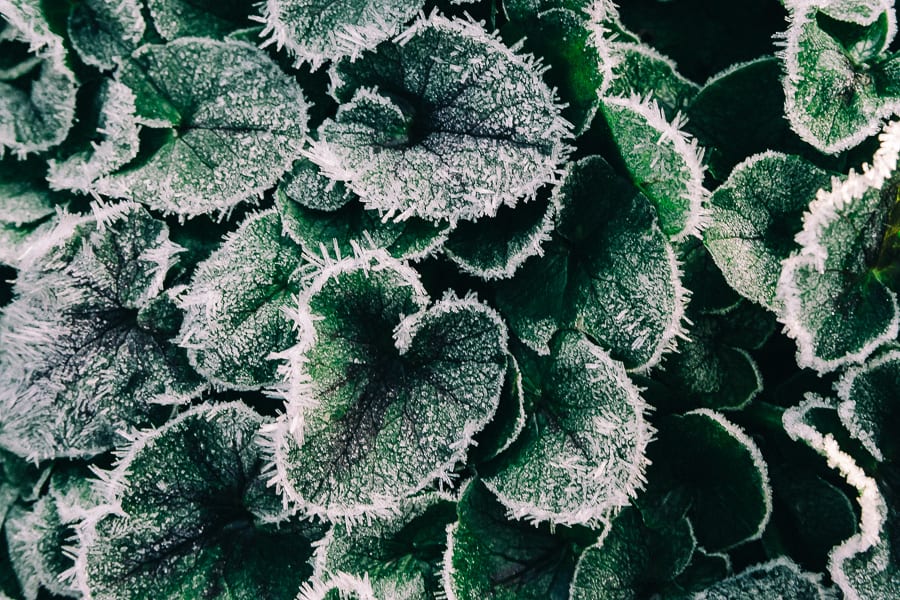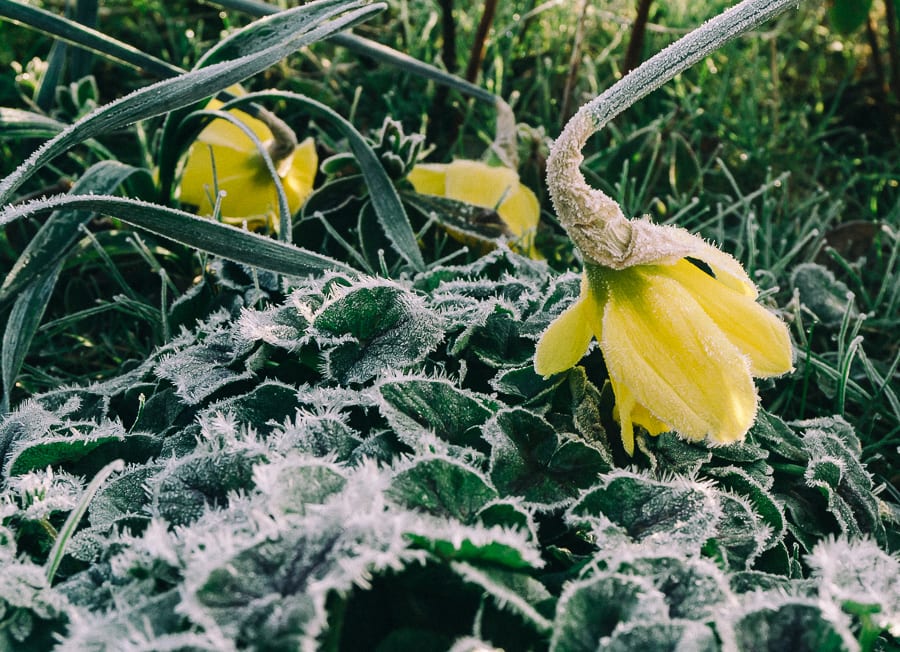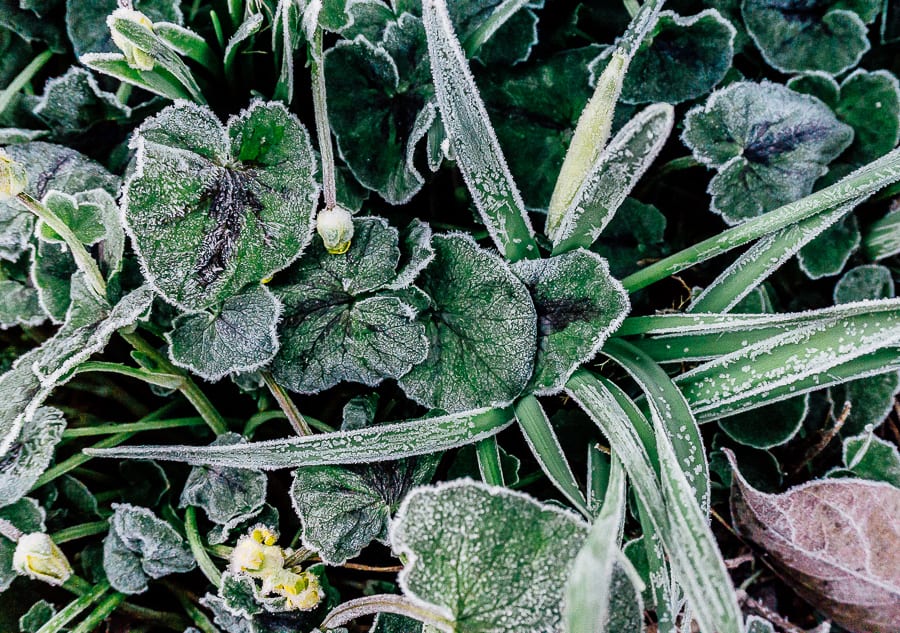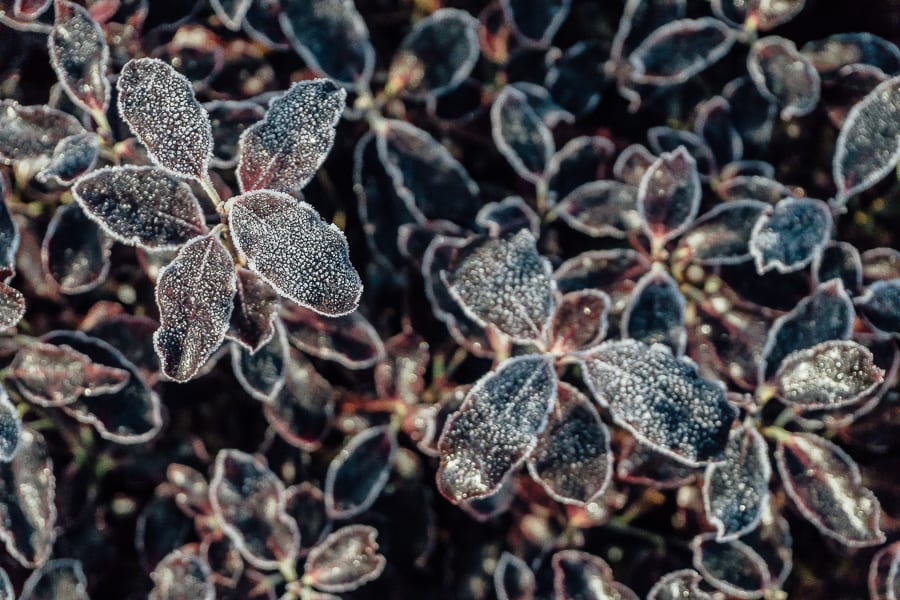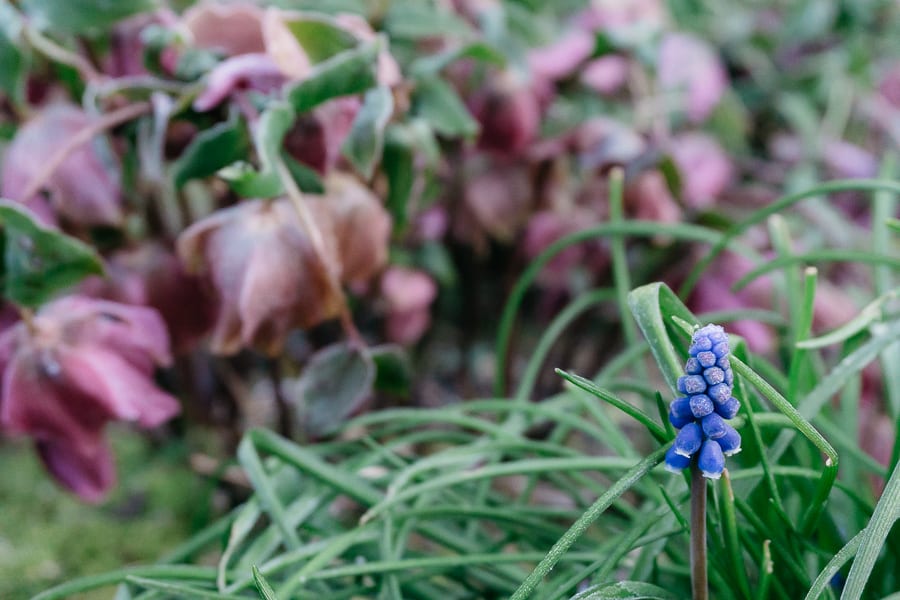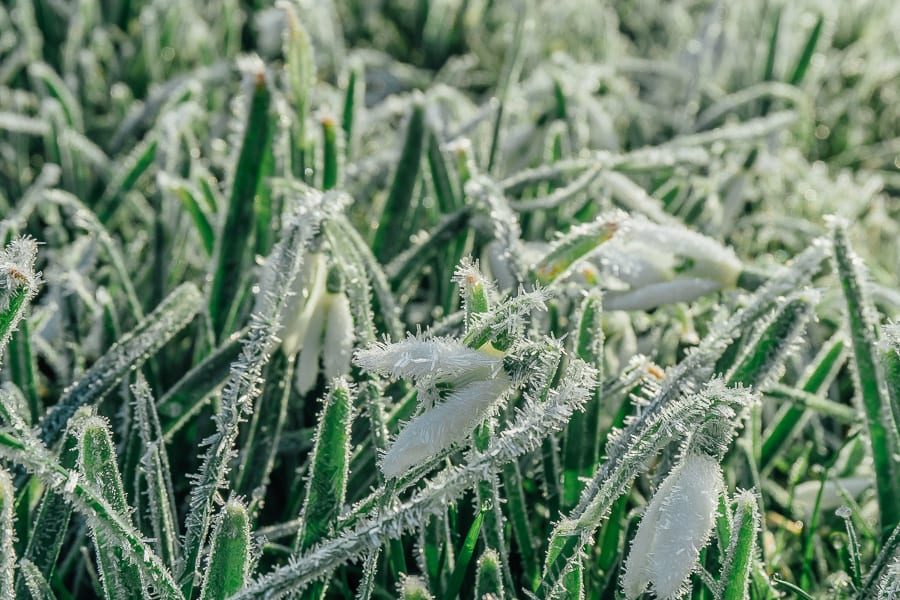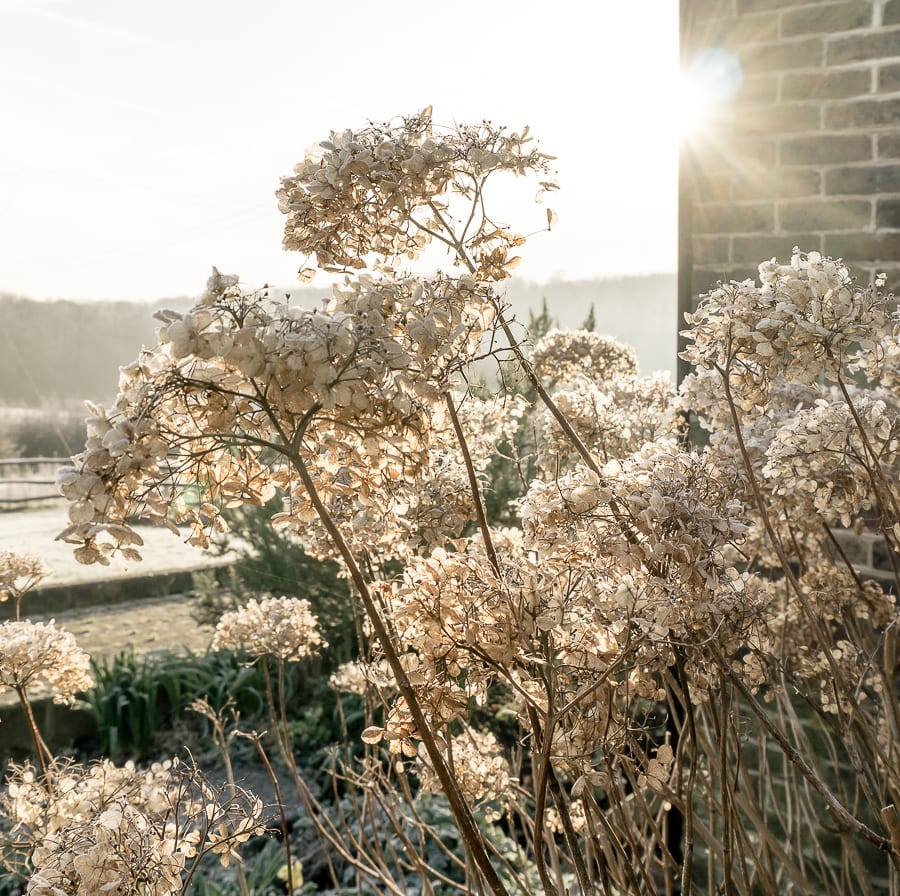 Then the sun reached the house and began chasing away the frost from the garden. Now it was time to make sure Luce and Theo had finished breakfast and were ready for me to take them to school.