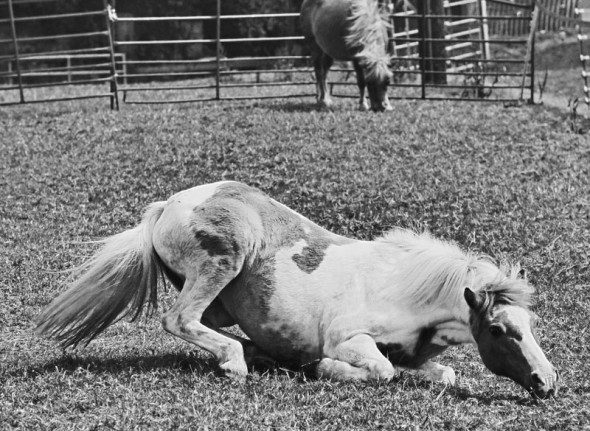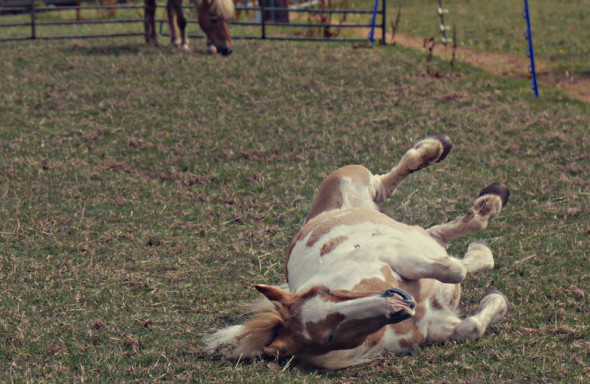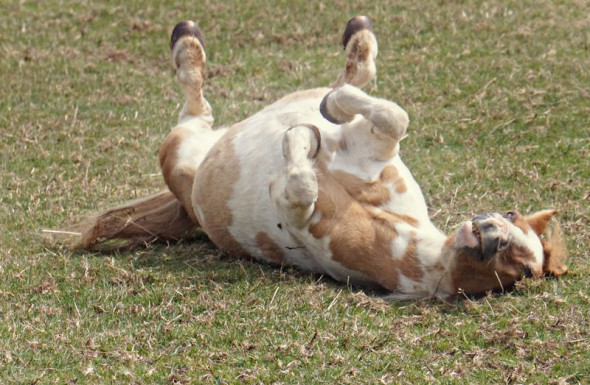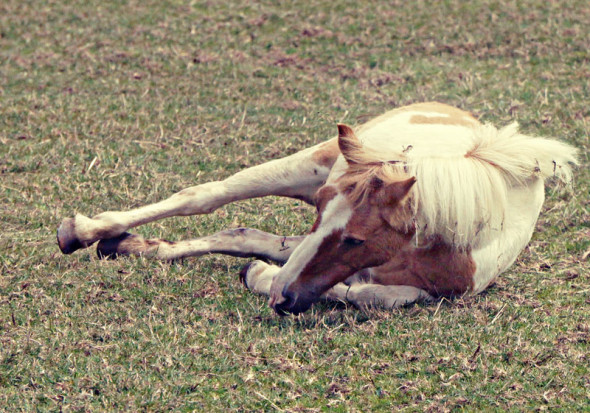 Why does a pony roll? My daughter asked me.
She just had her first riding lesson. The pony she had ridden had been untacked and let free in a field with other ponies.  Soon we watched Smartie rolling from side to side on the ground.
Not surprising, I explained, as the pony might have felt sweaty after the saddle was taken off. It's a normal behavior of horses and ponies whether after grooming, a bath or a sweaty ride.  Perhaps the pony had an itch or wanted to dry her sweaty coat or just roll for sheer pleasure. Sometimes horses roll in order to get a layer of dirt or dust on their coat to repel insects.  Wild horses are known to frequently roll whether for social or grooming reasons.