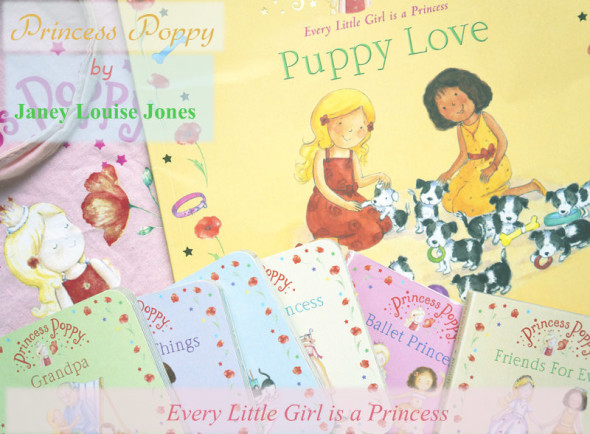 Princess Poppy is not a princess. Well, actually she is.
She lives in a country cottage with her family in a village called Honeypot Hill. She's a charming little girl who sometimes gets into trouble and has fun adventures, often with her best friend Honey.
No, she doesn't live in a castle. No, she's not a royal. She's a princess just as "every little girl is a princess." And, like every young girl, she faces issues such as jealousy, bullies, or even being a little bossy herself. But she learns from these childhood challenges or faces her own small foibles and tries to do her best.
The endearing young heroine stars in a series of children's books by British author Janey Louise Jones.
If you have a daughter who loves dressing up, ponies, flowers and such like, then she'll undoubtedly adore the Princess Poppy children's books. Indeed there are many kids in UK who do as over 2 million books in the series have been sold since they were first published in 2003.  I think the character is so popular because she's not perfect. But at the same time she's warm and sensitive.
For children 3 to 6 there are Princess Poppy picture books. A few of the choices are shown above available on US Amazon and UK Amazon.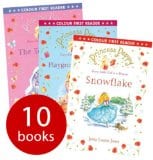 A series of Princess Poppy First Readers have been published for children 5+ who are just learning to read. Available on UK Amazon.
And for older children who can read alone there are now Princess Poppy chapter books available. These also focus on the ups and downs of friendships as well as the fears and hopes facing young girls. Available on US Amazon and UK Amazon.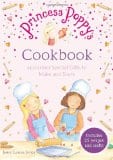 The Princess Poppy phenomenon in Britain also includes a Princess Poppy Cookbook with 25 recipes and crafts to make. Available on US Amazon and UK Amazon.
There are occasionally gift collections available such as a miniature set of board books or picture books with their own tote bag.
The author Janey Louise Jones is a mother of three boys based in Edinburgh. After graduating with a Masters degree from Edinburgh University, she decided to become a teacher. She self-published the first two Princess Poppy books but they were such a hit that the series were bought by Random House Children's Books.
Since then the soft pastel illustrations in the picture books have been by Veronica Vasylenko. The illustrations here are from Puppy Love. The Princess Poppy fiction book series were illustrated by Samantha Chaffey.
One of my daughter's favourite things about the picture book series is that there's a secret letter from Princess Poppy in an attached envelope in each book.