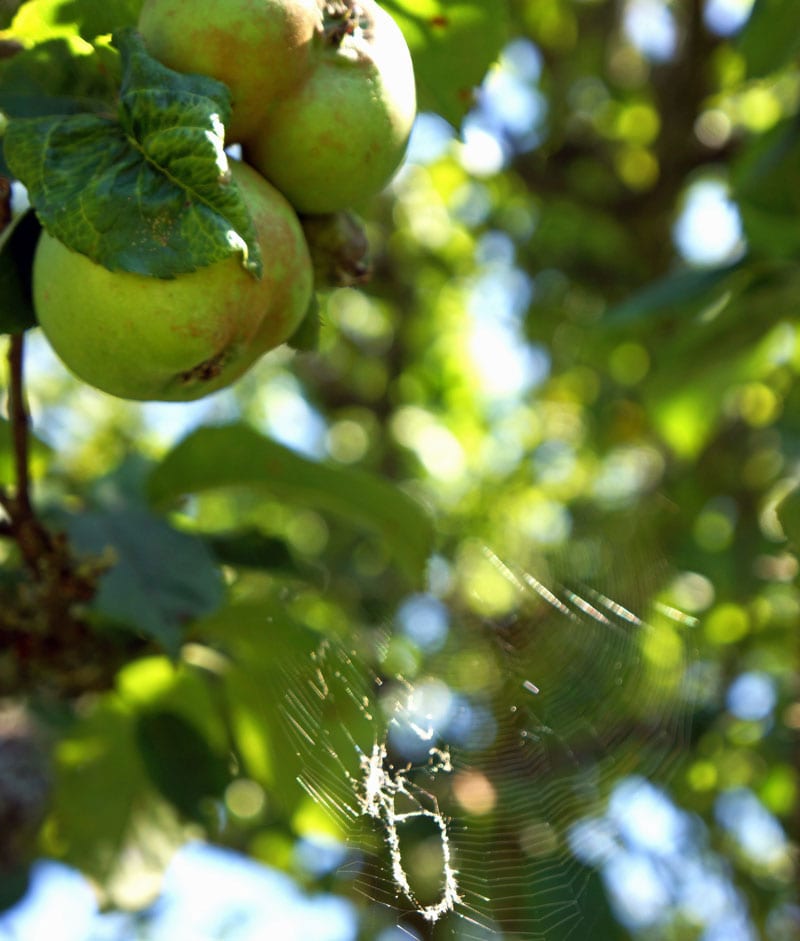 Along paths covered in wild bramble, in the back of our cottage, in a nearby walled garden or by a village school ripening fruit appears. It's July so they've not reached their peak of perfection or maturity. Spider webs grow alongside them as they ripen in the rays of the summer sun.
From the lines of The Odyssey by Homer translated by Alexander Pope:
Close to the Gates a spacious Garden lies…

The reddening Apple ripens here to Gold,

Here the blue Fig with luscious Juice overflows…

The branch here bends beneath the weighty Pear…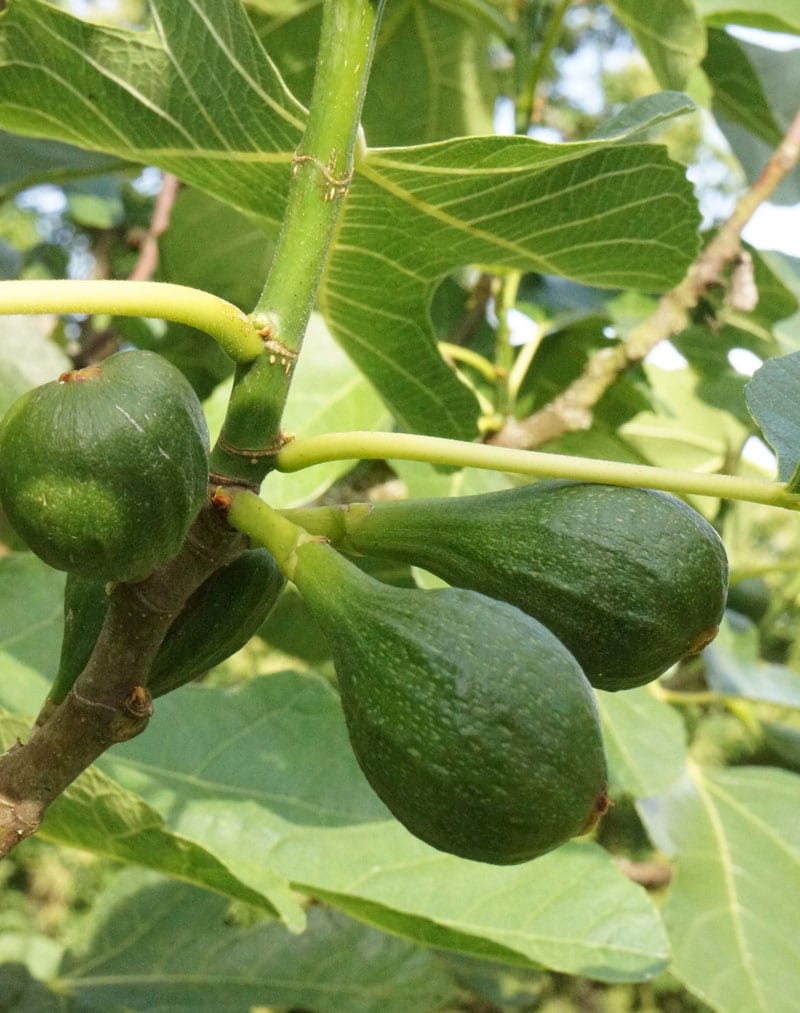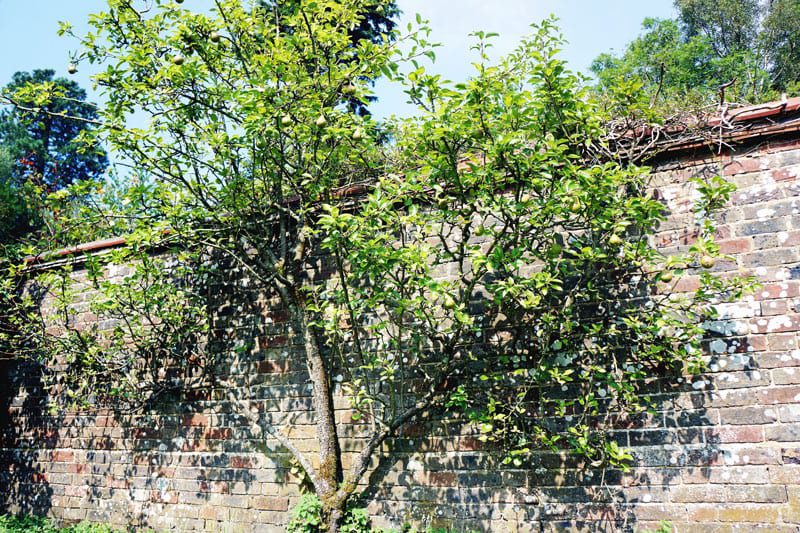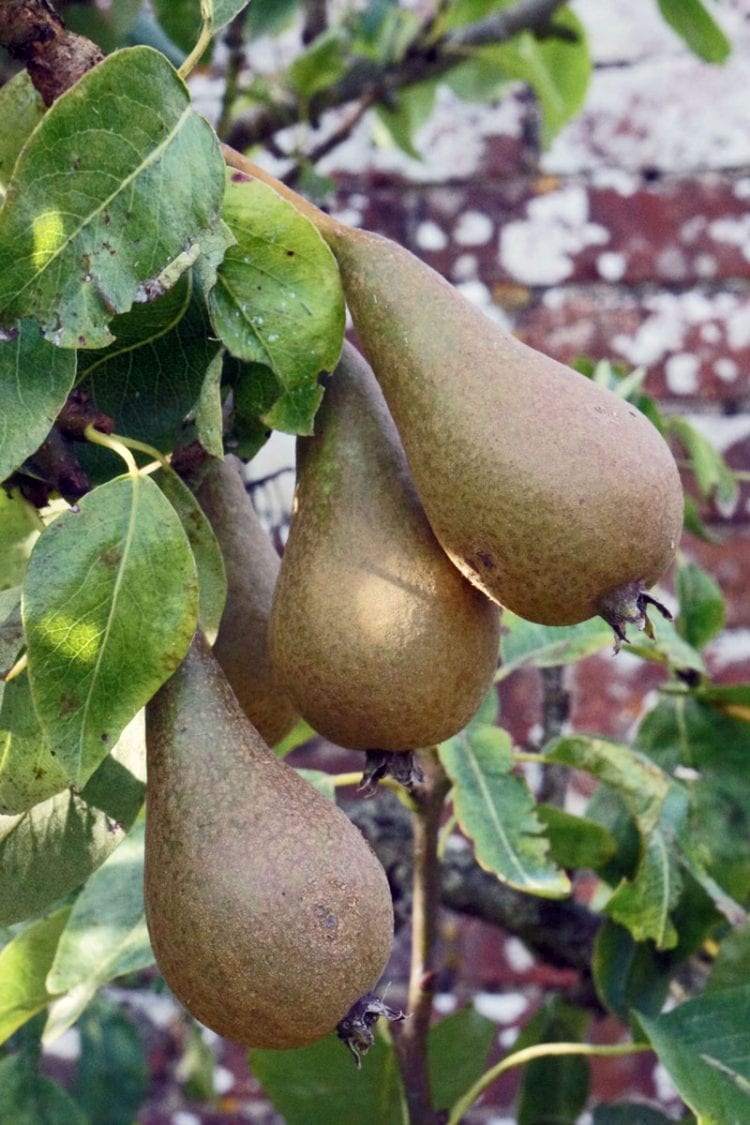 I did find one sole peach all ready to be picked in a garden watched by a cat.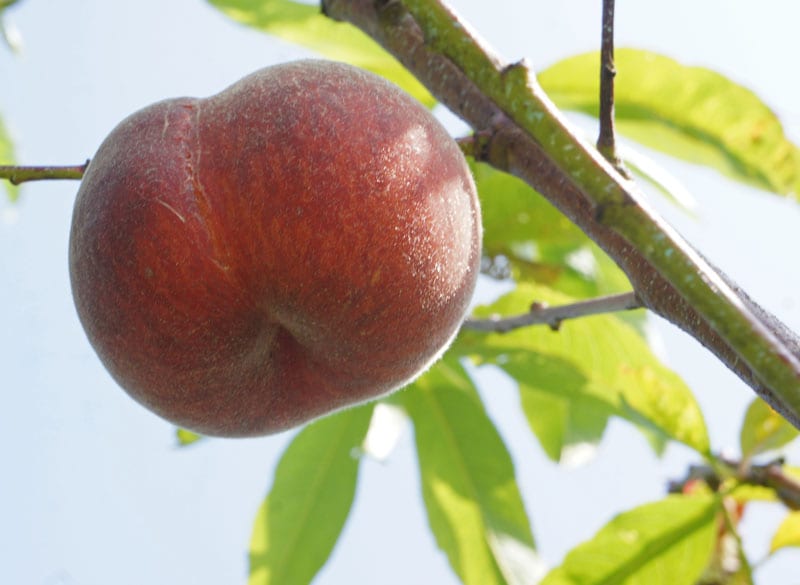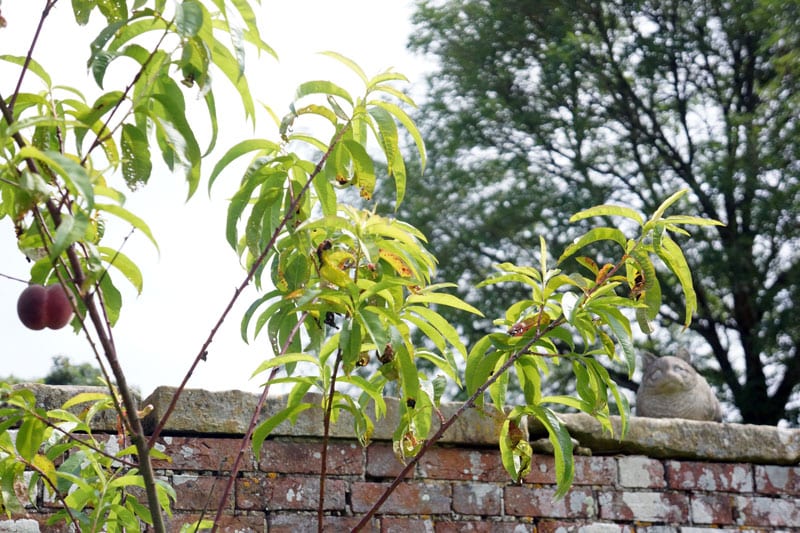 And wherever we walk we see fruit ripening on wild brambles. Sometimes just blossoming flowers as in this garden.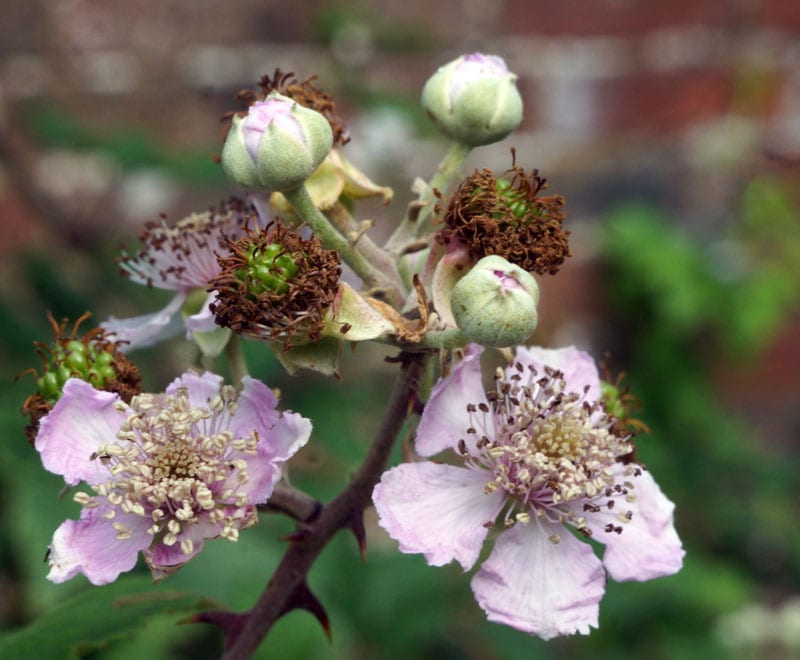 Or growing with abandonment in the shrubs of the Ashdown Forest in East Sussex.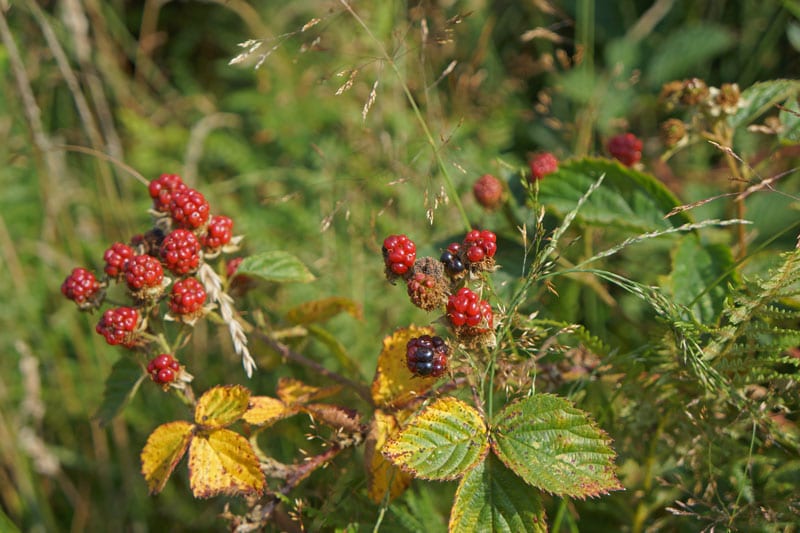 As well as by a path leading up to a village school. But we'll have to wait to the end of the summer and start of autumn before gathering blackberries in baskets for a fruit feast.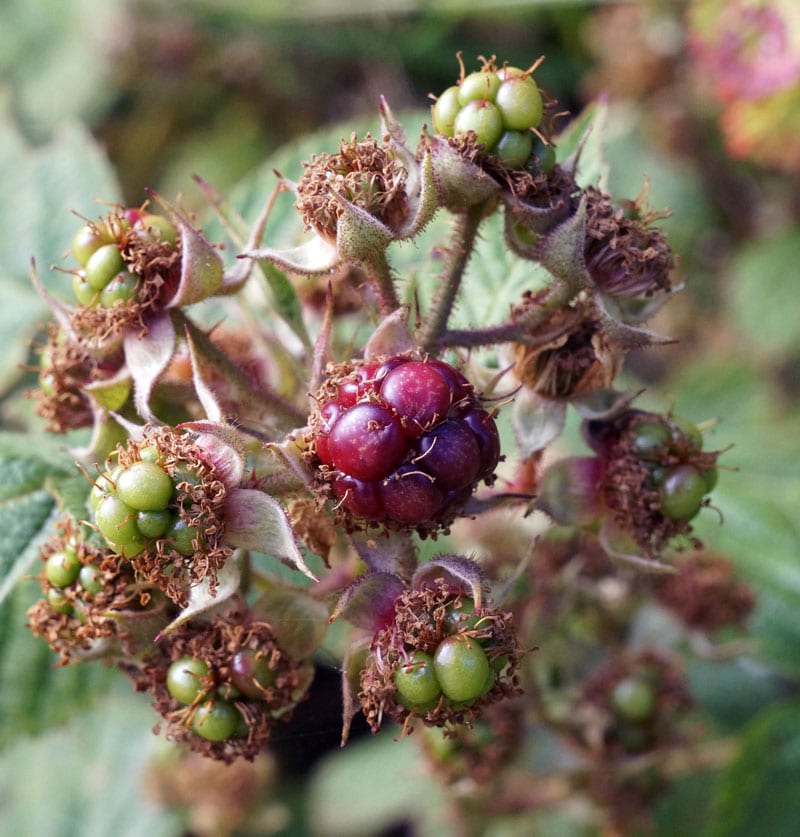 Meanwhile in the back garden damsons change colour.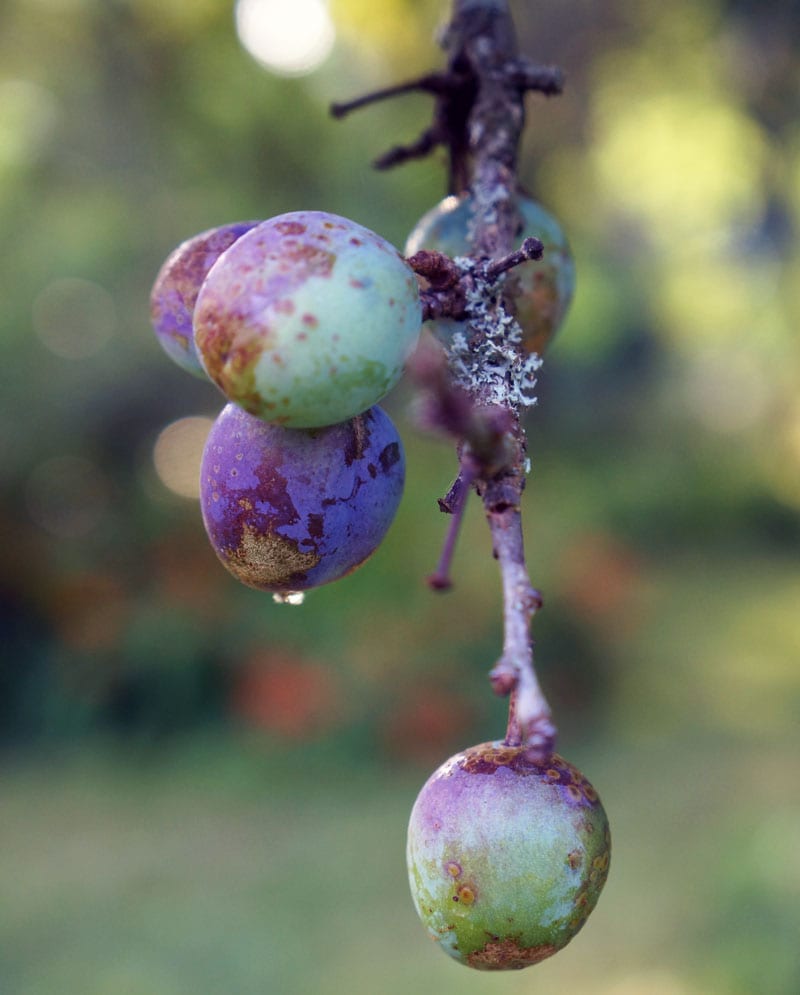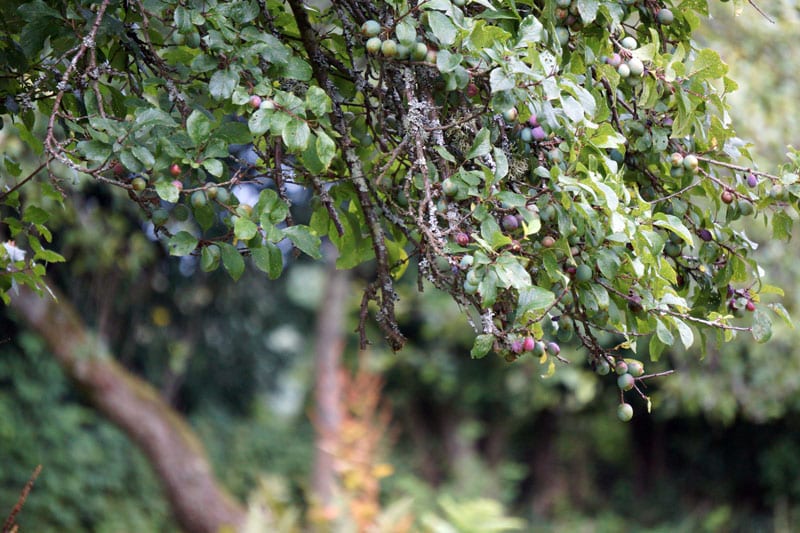 They'll be picked later and made into damson jam…and gin!
So I say – sun keep on shining this summer, both for us and the ripening fruit, whether in ordered or wild gardens. Autumn can wait!