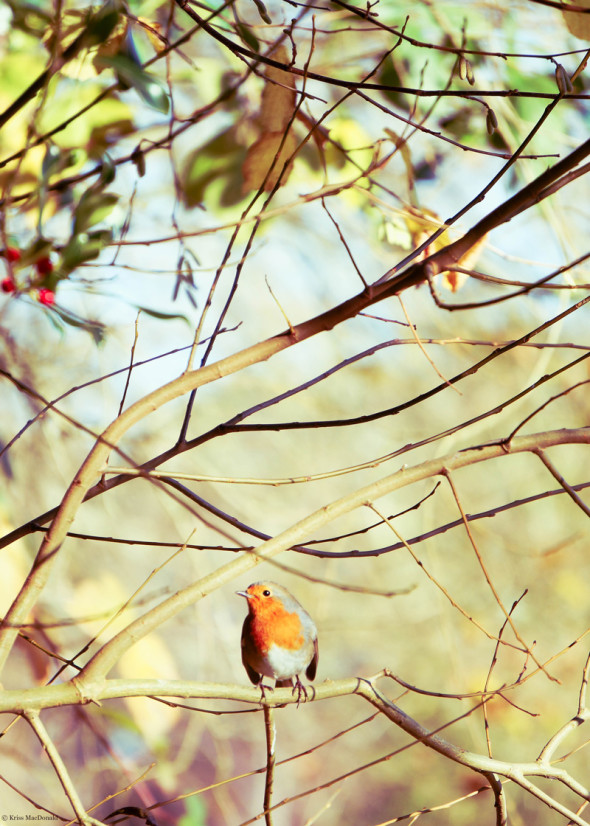 It's Christmas time and what better symbol of the festive season than the robin? Since the Victorian times, the European robin has been showing up on British Christmas cards.
I've recently received a couple of lovely cards with robins painted on them. When I was commissioned to take a photo of the gardens of a country estate for a Christmas card, I wasn't surprised that the final image chosen included a robin perching near one of its elaborate iron wrought gates.
Wondering why the robin was such an iconic Christmas image, I discovered that Victorian postmen wore red tunics so were known as 'red breasts.'  When Christmas cards became popular in Victorian times – which I wrote about last year – soon the cards began featuring Robin red-breasts themselves.
Free printable card – the Christmas Robin
If you need a last moment Christmas card or perhaps a card to use as a 'Thank You' note, I've made a template which you can download and print using the top image of the robin in the tree. (With just a glimpse of holly berries above it)
Each printable includes two cards. Just print it out on A4 or Letter card, cut down the middle to make two cards and then fold each in half. I've left the inside blank so you can write whatever message you prefer!
> > > Free printable English robin card available for download here: Robin and Holly printable cards. < < <
Sorry, but I need to mention that these are for personal use only and not for commercial use. You can also use the image in a blog post if you would be so nice as to credit and link back to me.
Red breast or war paint?
Recently there have been some robins appearing daily where we live. There's one that appears in our garden and another by a nearby barn.  The 'barn' robin is featured in the image above (and free printable cards). They're very territorial against their own kind so they keep to their own patches.  They'll fight their corner if another robin dares trespass into their home area. The red-breast perhaps should be viewed as their war paint!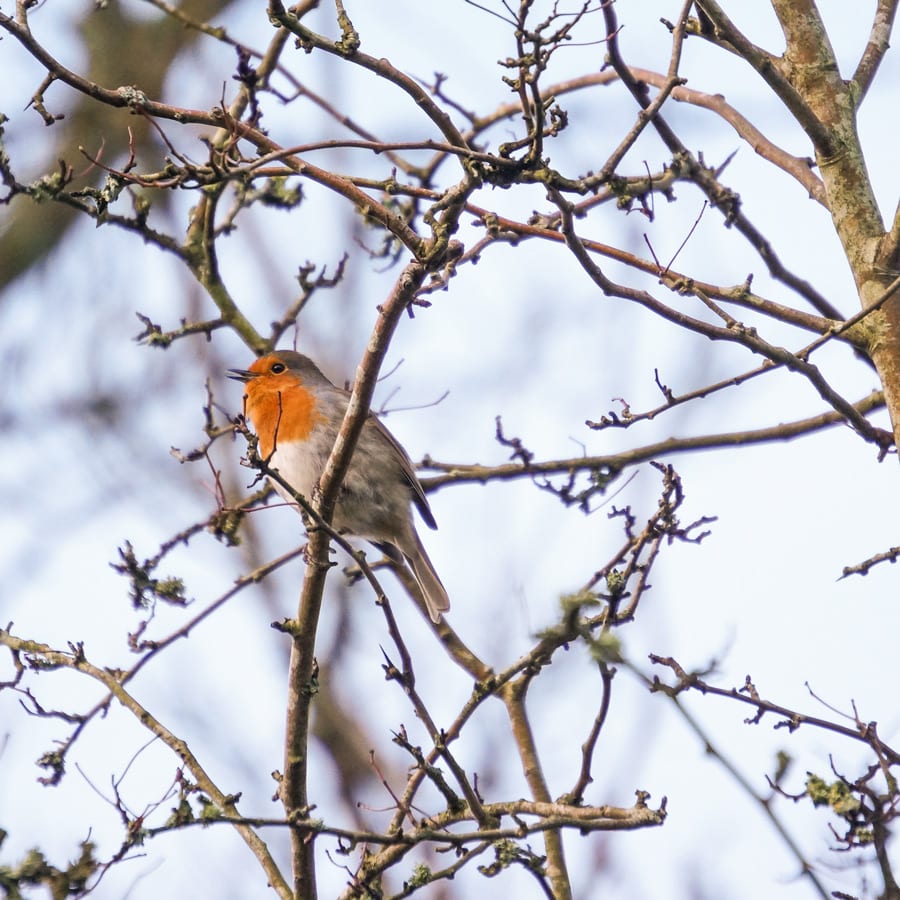 But I'll be on the lookout for a pair in our garden in the New Year. Soon after Christmas they begin to court even though the breeding season usually doesn't begin until March.
English Robin vs American Robin
When early settlers in North America first saw red breasted birds in the New World, they named them American robins after the English or European robins they left behind. They're actually quite different from each other. The American robin (Turdus migratorius) is larger and a member of the thrush family. Plus its red feathers extend down to its belly. The English or European robin (Erithacus rubecula) belongs to the Old World Flycatcher family.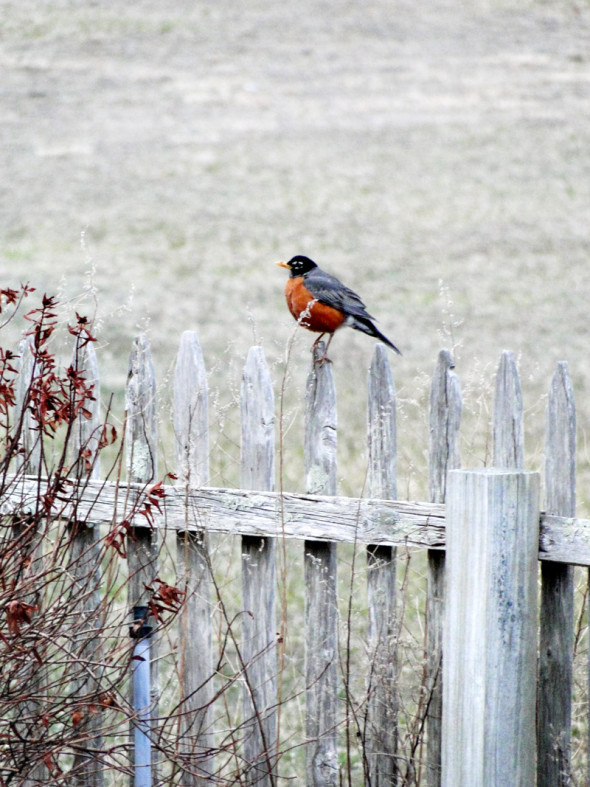 Here's an American robin that appeared in our garden in the Hamptons in the US. You can see how different it looks from the European robin. What really surprised me in the spring and summer was to see huge flocks of them together in fields and gardens. They only get territorial when they're breeding.
Will the robin become Britain's national bird? You can vote!
The American robin has had the honour of being named the state bird in Connecticut, Michigan and Wisconsin in the United States.  What about the robin red-breast so beloved by gardeners and so popular in Britain?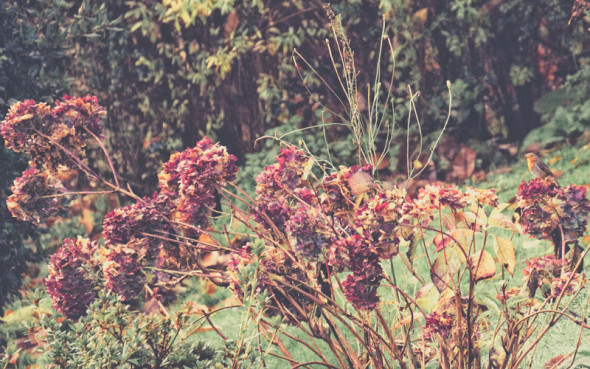 Well, there's a voting campaign in the UK to name a 'National Bird' in time for the 2015 UK May elections. The Vote for a National Bird Campaign is spearheaded by birdwatcher and TV presenter David Lindo. Backed by the RSPB, the public is being asked to vote for their favourite bird out of 60 candidates. The first round of voting for the top six is now closed. Who are they? We'll find out in the New Year. The second round of voting then begins in the Spring. I think I can safely assume that the robin is one of the frontrunners.
Do you think the robin should become Britain's national bird? Do you have a tale of a robin who regularly visits you in the garden?
UPDATE: The Robin was voted as the most popular bird in Britain!
In the meanwhile, hope you enjoy the free printable card of the robin ( for personal use only).  Wishing you a happy Christmas and wonderful holiday season!