I saw a rose bud this morning! It's March and the sunshine is out but I didn't expect to see a new rose when I went for an early morning walk. Perhaps it knows that Mother's Day in Britain is almost here?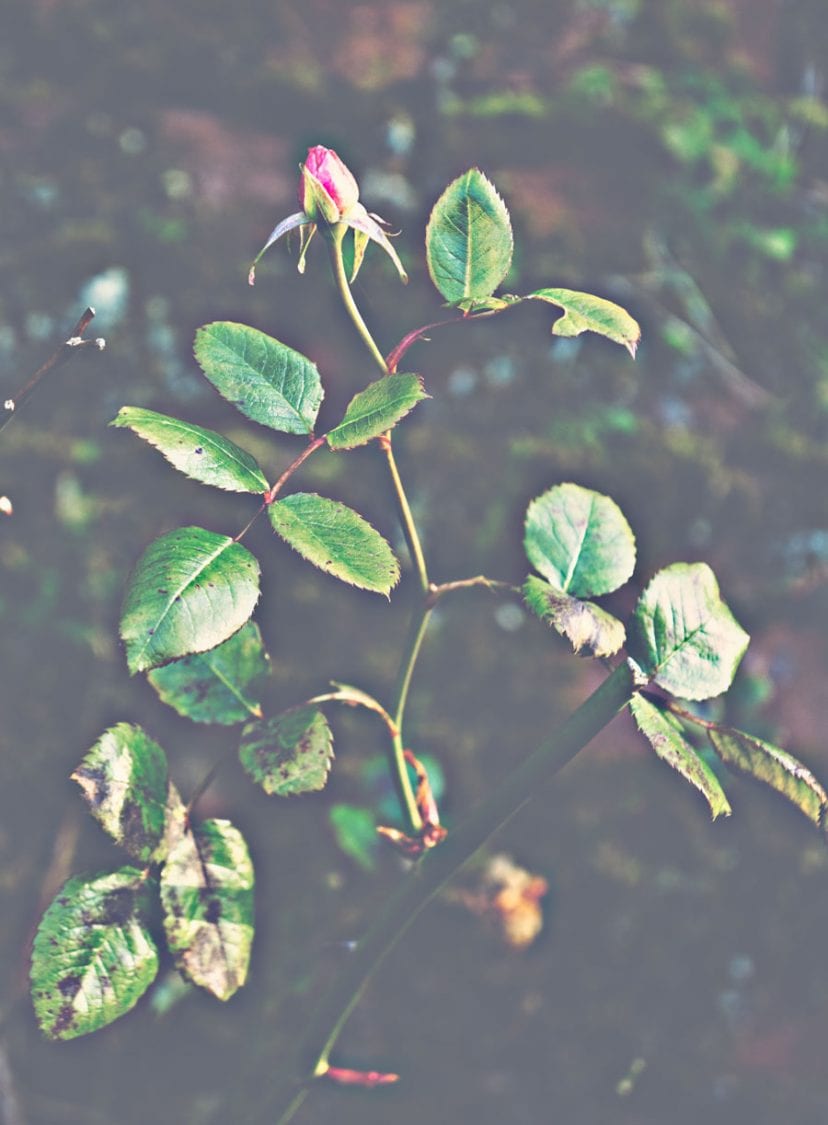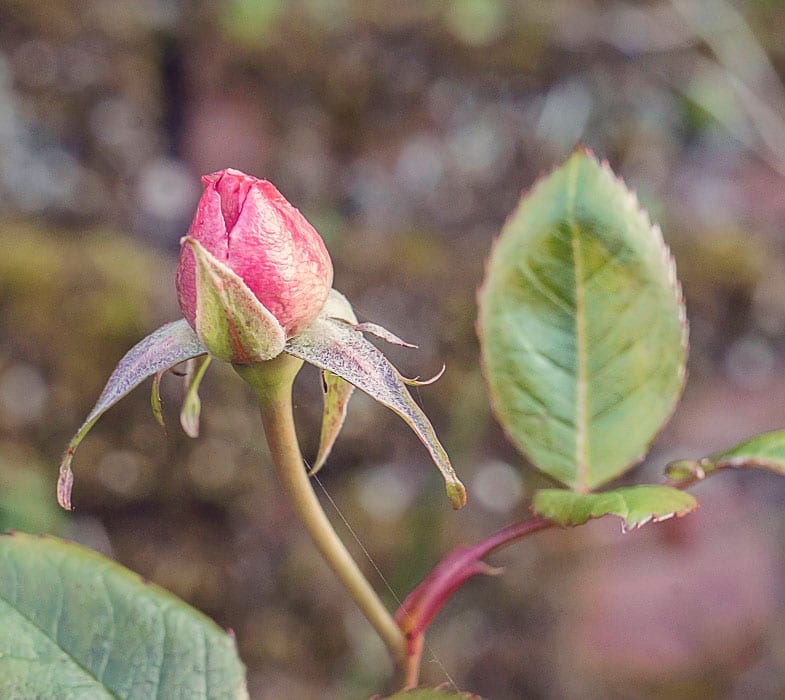 "It will never rain roses.  When we want to have more roses, we must plant more roses."  –  George Eliot
Leaves are beginning to sprout on a rose bush in front of our cottage but there were no signs yet of even the tiniest little rose bud. Actually I think March means I should check out all our rose bushes and see if they need a prune.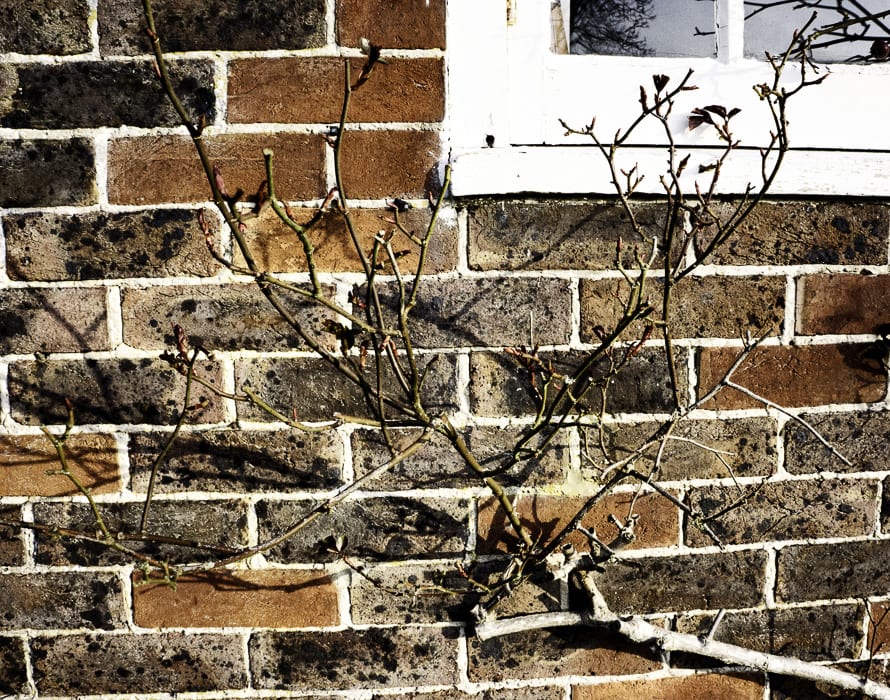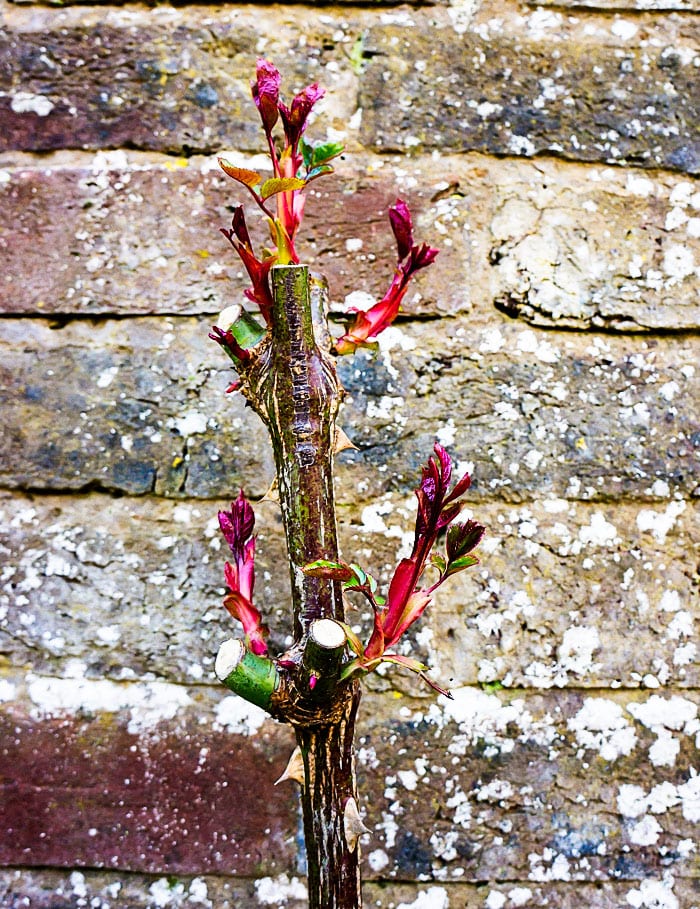 I then headed down to the edge of the woods where I know there is a rather untamed and exuberant wild rose bush. Some leaves were budding on its long rambling stems and there were still rose hips clinging to it after the winter. But no wild rose buds in sight.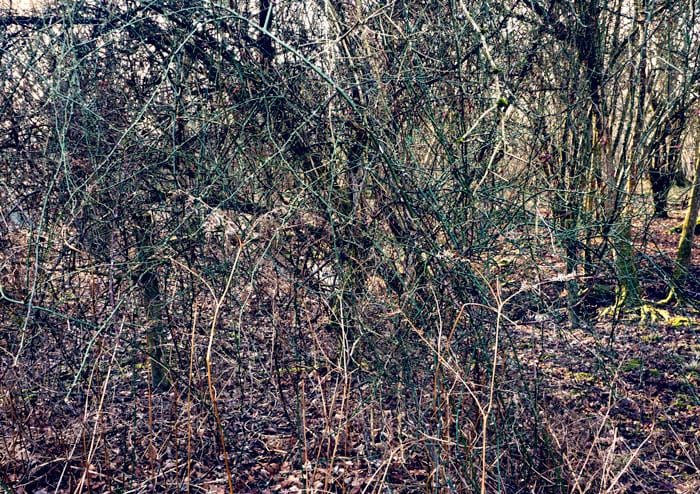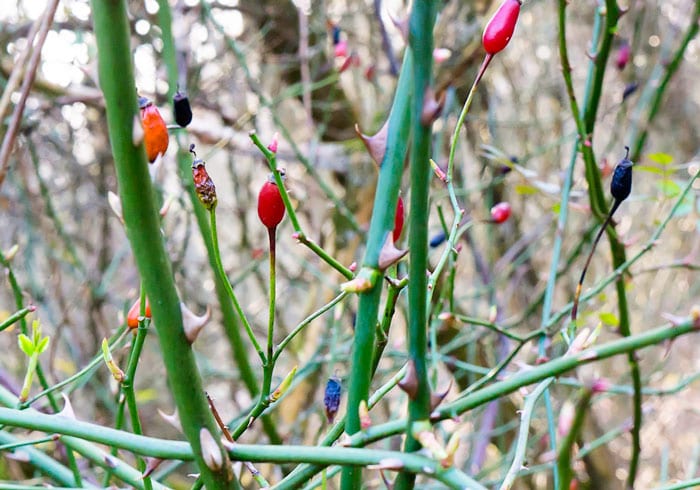 "A rose is a rose is a rose." – Gertude Stein
I not only need to sort out the rose bushes in our front garden but also get some fresh roses for indoors. Perhaps I'm hoping for some fresh ones this Sunday… (Is that the second hint I've put in this post?)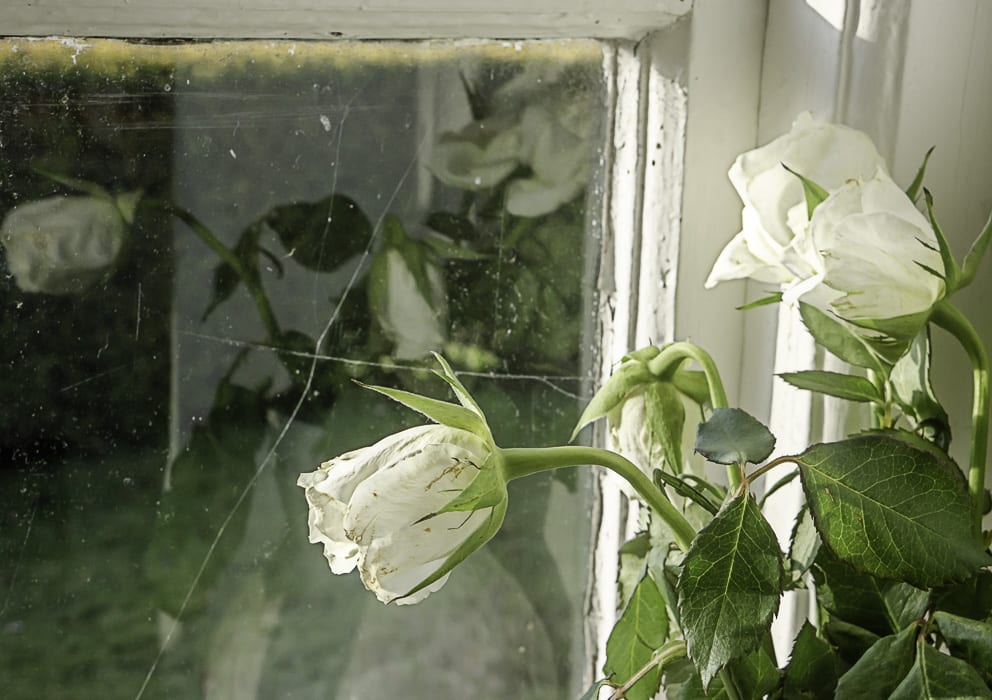 Wilting by the window and staring at their reflection, they reminded me of Norma Desmond in Sunset Boulevard.
"All right, Mr. DeMille, I'm ready for my close-up." – Norma Desmond in Sunset Boulevard.
And they did get a close up shot showing them in their former glory when I first brought them home.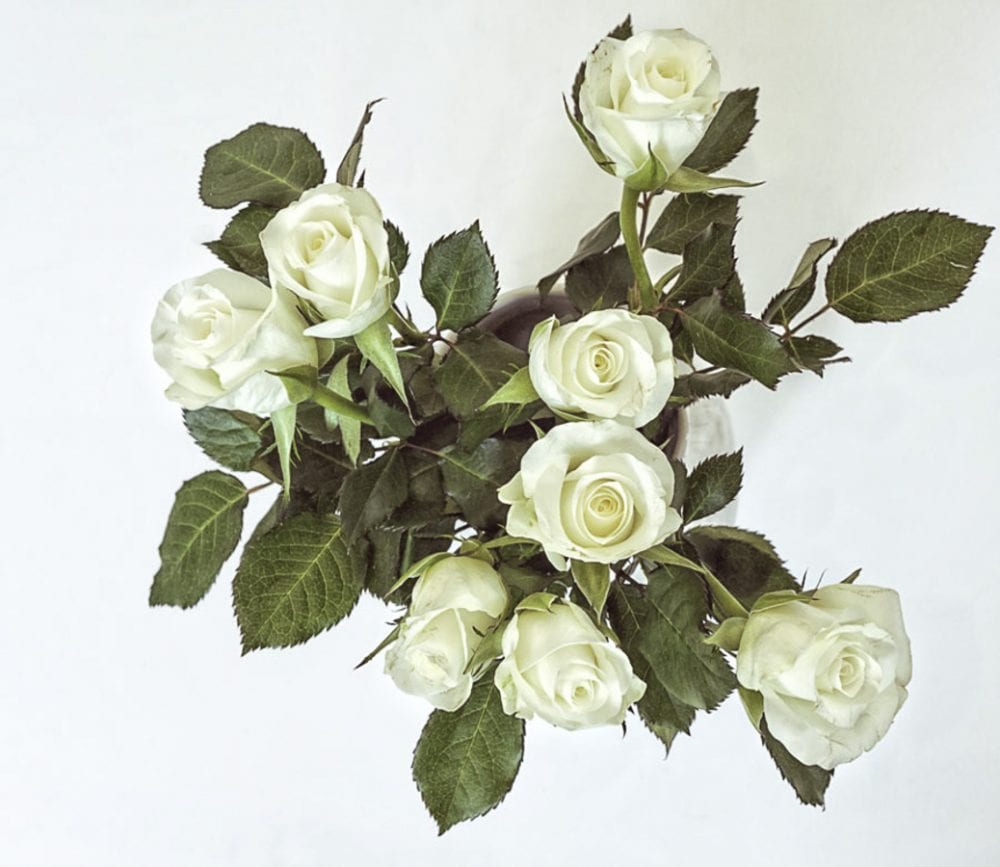 But I look forward to when the rose buds start appearing everywhere late spring and early summer and I can cut fresh ones from the garden to bring inside.