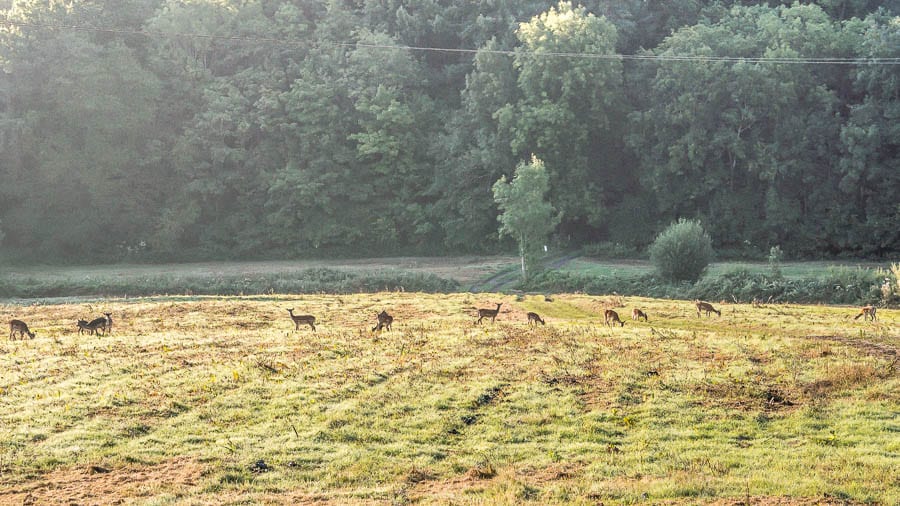 I love where we live in the West Sussex countryside. Often we wake up to the view of deer grazing in the field behind our house. The only downside is the state of rural communications.
I've been quiet recently on the blog as we temporarily have no phone line, no internet and almost no mobile phone reception. But, even when we're connected online, it's a struggle.
Our location means we're lucky if we even get 1 Mbps broadband speed. Superfast broadband is now available to "our" local street cabinet but our house is too far away from it. We're still waiting to hear what solution our local authority will come up with to reach homes, businesses and farms that are out of its reach.  Supposedly …"Government and local authorities are investing over £1.7 billion to help bring superfast broadband to 95% of the UK by 2017."
Quite frankly we'd be happy if they just updated the cabinet with ADSL 2+ technology so that we could at least get around 8 Mbps until they worked out how to connect us and other rural locations with superfast broadband. It's ridiculous that the focus is on huge broadband speeds at some future date but we have to put up with and struggle with super slow services in the hope that someday these promises will be fulfilled. Rural areas like ours are also now dependent on the government backed and tax funded BT Openreach programme to provide superfast connections as other providers (particularly fixed wireless ISPs) – as a result – have stopped investing in broadening their services.
In the meanwhile a fault in the telephone line to us and our neighbours' homes means we've had no phone line – thus no internet as well – for a week. This is the second time this has happened in the last four months. Will BT will be able to fix it this week? Oh boy I'm hoping they can! Mobile reception is also hopeless in rural locations. If I want to use my mobile phone I have to walk around the house waving the phone up in the air searching for a weak signal. Often I give up and, if it's not raining, head up the lane until I can finally use my mobile phone.
I believe in slow-living but I also like and need to communicate with the outside world. Luce and Theo are back in school after the summer holidays but I can't work from home until we're reconnected. Luce and Theo also can't take advantage of the new online school network for their studies. Hopefully when we're back online we'll have enough speed for them to use it.
Apologies to the 36,000 followers and friends on social media if I've not responded or touched base recently but hopefully I'll soon be back online at home!
Apparently the problems with the broadband network and mobile communications don't just affect UK's rural areas. What's it like where you live?