It's been hard for Luce and Theo this August as there's been too many rainy days. But when the sun was out they smiled and headed outdoors.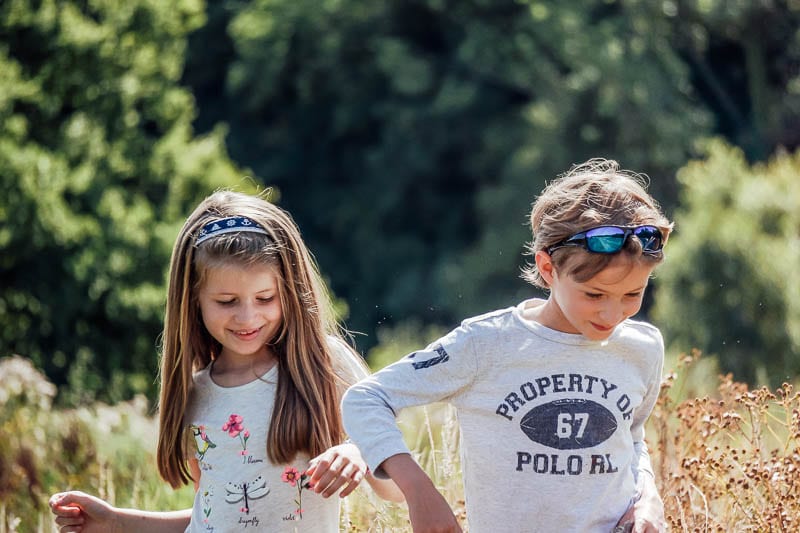 And found a hill to play on with a blue sky as their backdrop. Theo naturally found a rock to add to his collection and then Luce began to sing. Luce has quite an amazing voice and she composes her songs herself, including the words. But she'll only sing for Theo and me. Theo meanwhile looks like a mini rock star.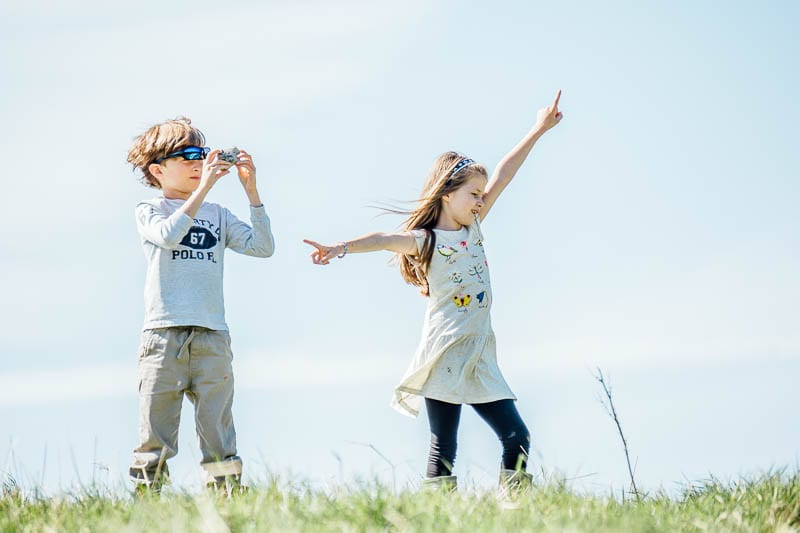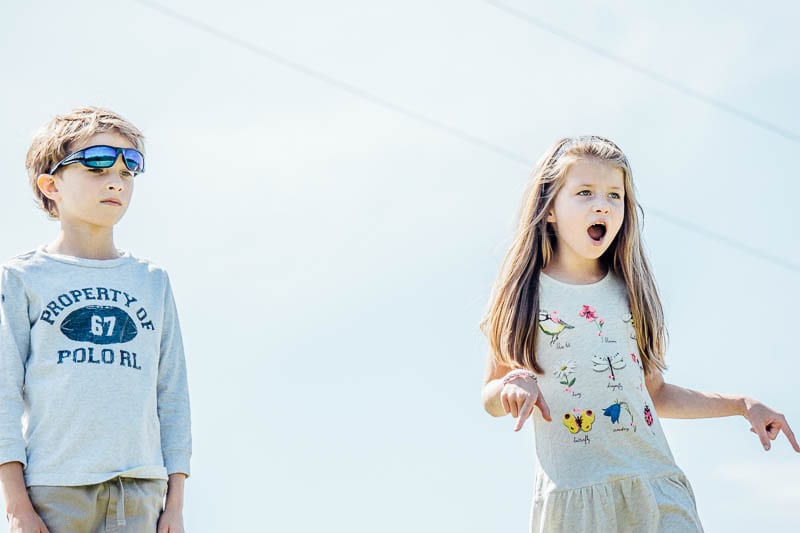 I think I need to get them a keyboard or guitar for their twin band. I watched them leap and jump and shout with joy during the concert on the hill.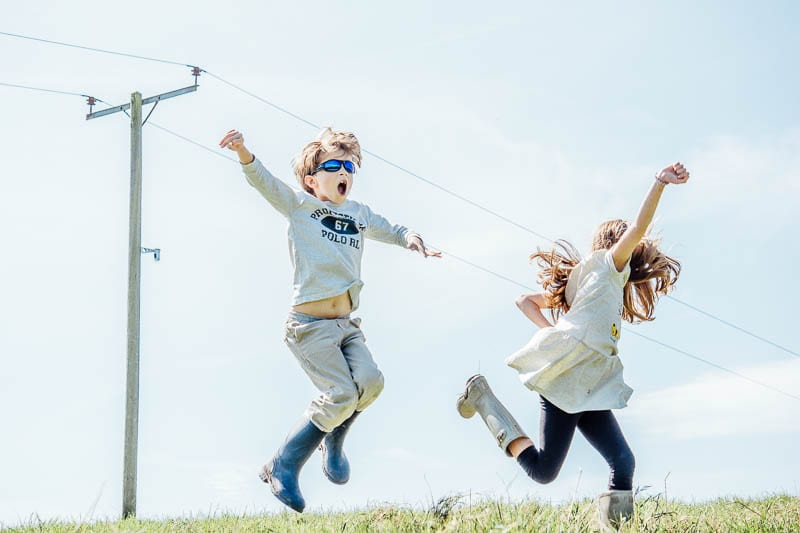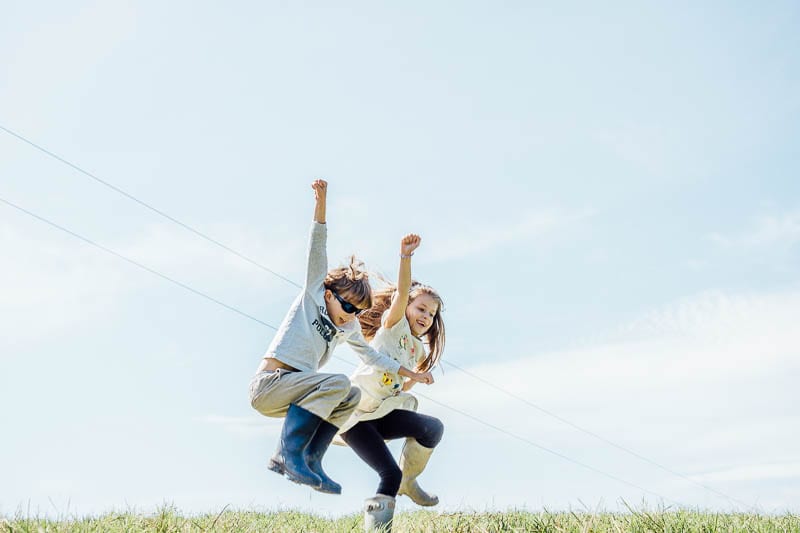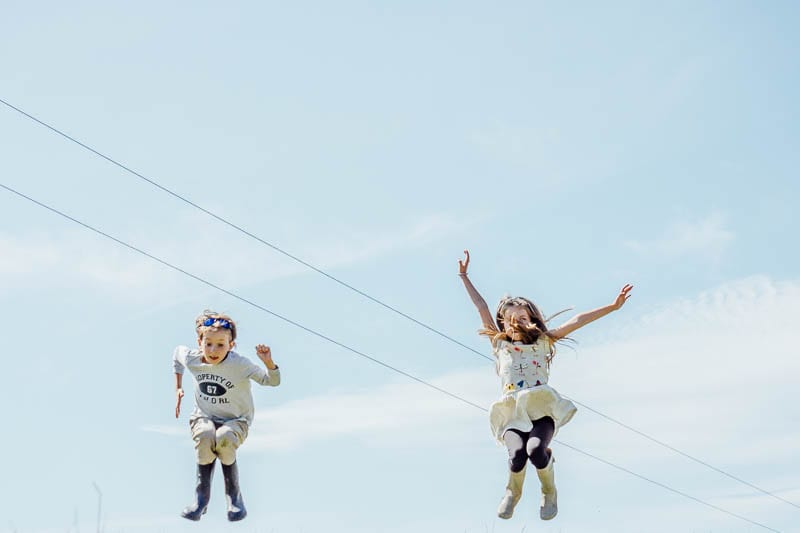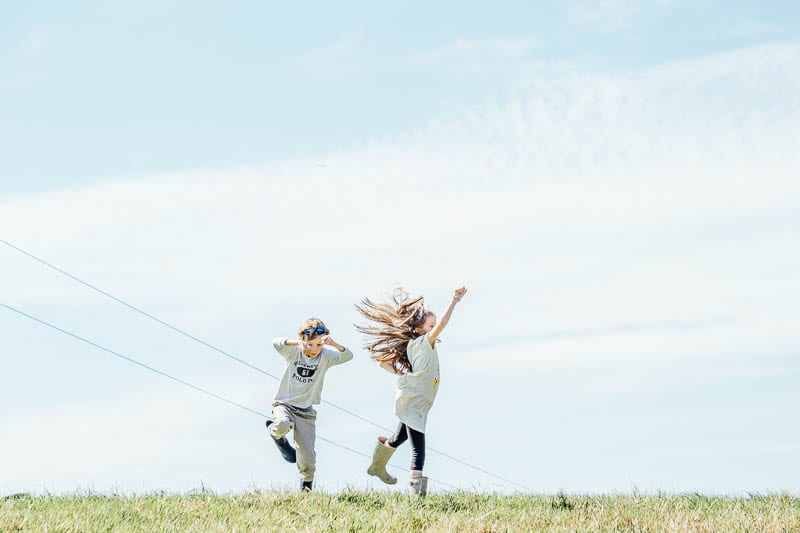 It was almost as if they had choreographed their moves. But they hadn't. They were just twins in August enjoying the day outside. As far as I was concerned I was attending the best festival put on this summer.