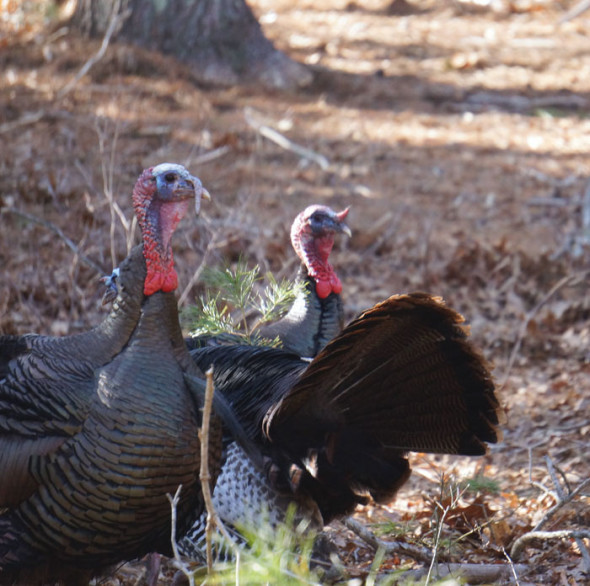 Not far from Sammy's Beach Preserve, I had to stop the car to let wild turkeys cross the road. Soon Sammy's Beach Road led us to a coastal sand spit which is now a nature preserve.
We followed a footpath, overgrown in parts with marsh plants. And wandered near tidal creeks and salt ponds known as 'the maze' on the edge of the inland Three Mile Harbor.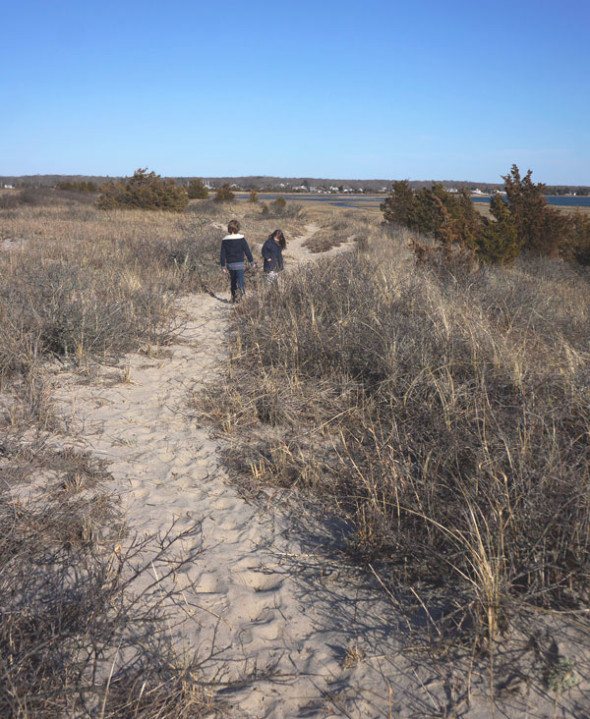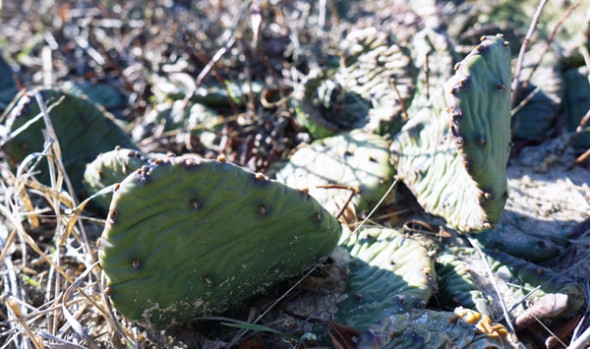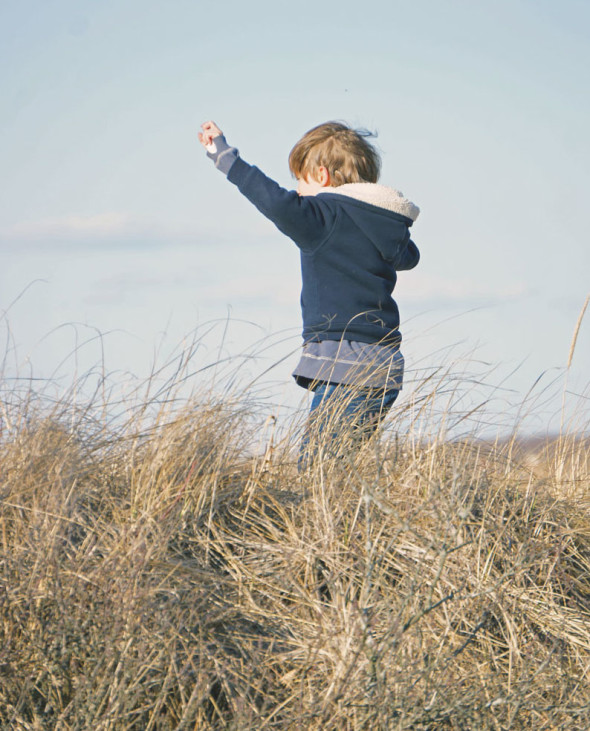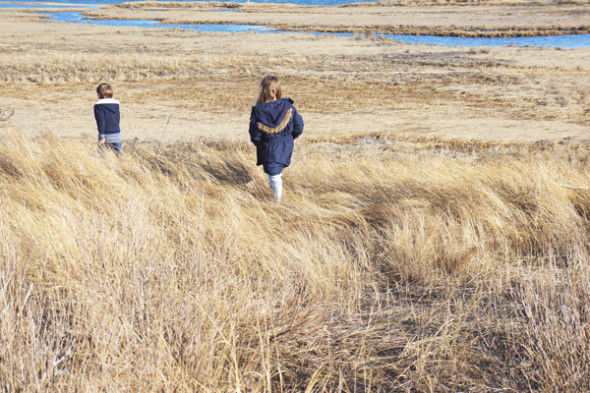 Despite just waking up after the harsh winter, the beauty and peacefulness of the land was still clear.  In the Fall the area is covered in wild flowers.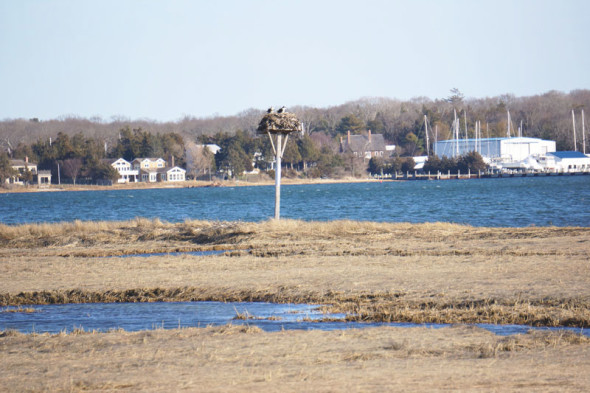 In the distance Osprey's watched the water from the high perch of their nest.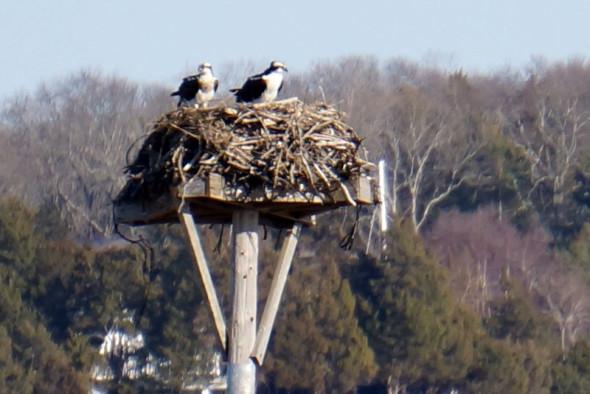 But a hidden sandpit stopped us from journeying on to the east end of the coastal spit. My two didn't want to leave the 'secret place' they called 'theirs.'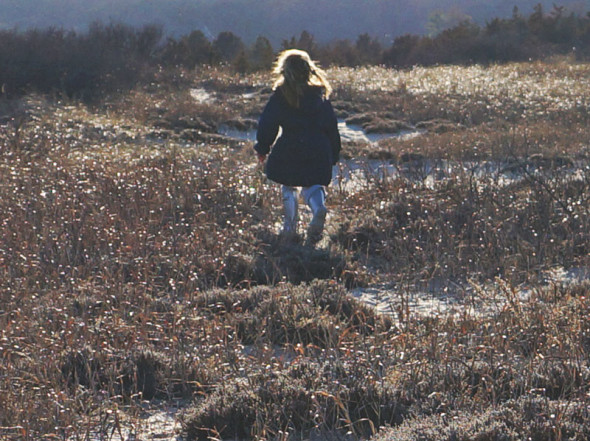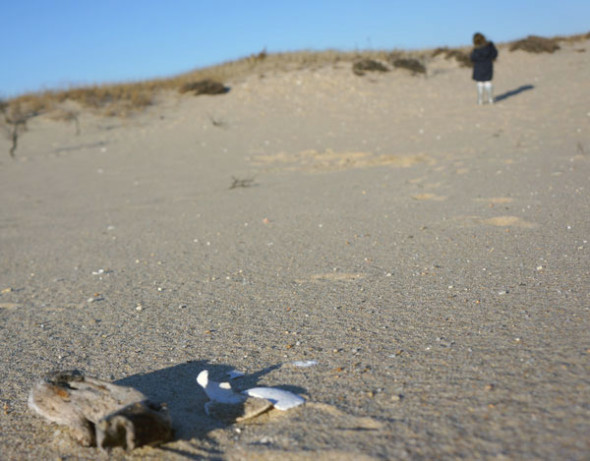 Instead we later crossed the dunes and headed to Sammy's beach on Gardiner Bay.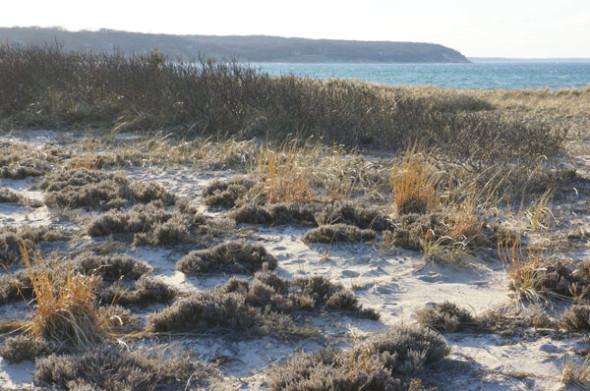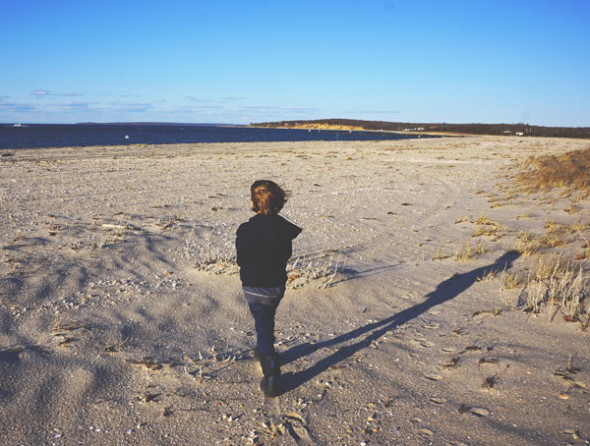 As there was no shelter that day from the wind, soon we followed the sandy dirt road back to our car.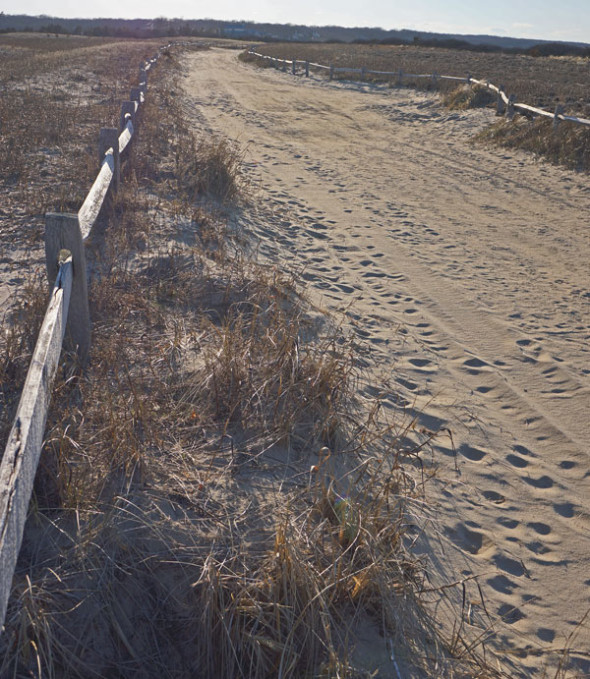 But before we left my children made me promise to bring them back soon to Sammy's Beach Preserve…and their secret place.
Sammy's Beach Preserve, East Hampton, NY
A beautiful nature reserve for an outdoor walk with children if you're in the Hamptons, NY. There are over 50 species of birds found in this habitat and diverse flora and native vegetation, including high marsh species, sea lavender, saltmarsh aster and prickly pear cactus.
A dirt road runs down the center of the coastal spit from the small parking lot on Sammy's Beach Road to the west jetty of Three Mile Harbor's inlet. There's a narrow trail through the wetlands which leads to a sandy road loop near the jetty. You can either follow the dirt road back to the car park or walk back along the beach. Parts of the beach and the 116.2 preserve may be closed during the nesting season for least terns and piping plover (April-July). Sammy's Beach Reserve, part of the East Hampton township, is on the northern shore of the South Fork, Long Island, and located at the end of Sammy's Beach Road.