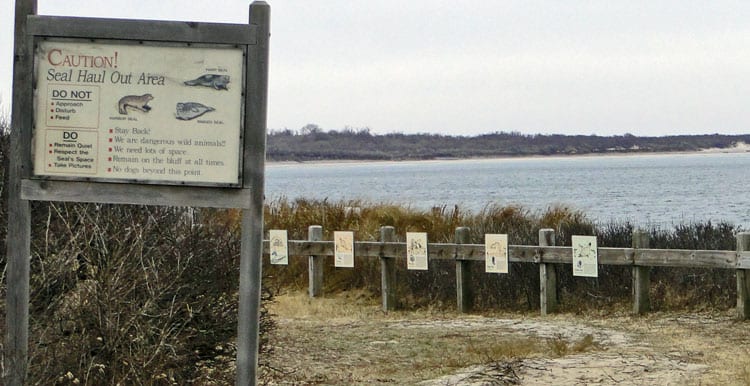 The arrival of winter meant we could take our children to the seal haul out site in Montauk. When my daughter asked if she could pet them and my son said he'd bring a ball for a seal to play on its nose, I knew it was time for them to observe seals in their natural habitat.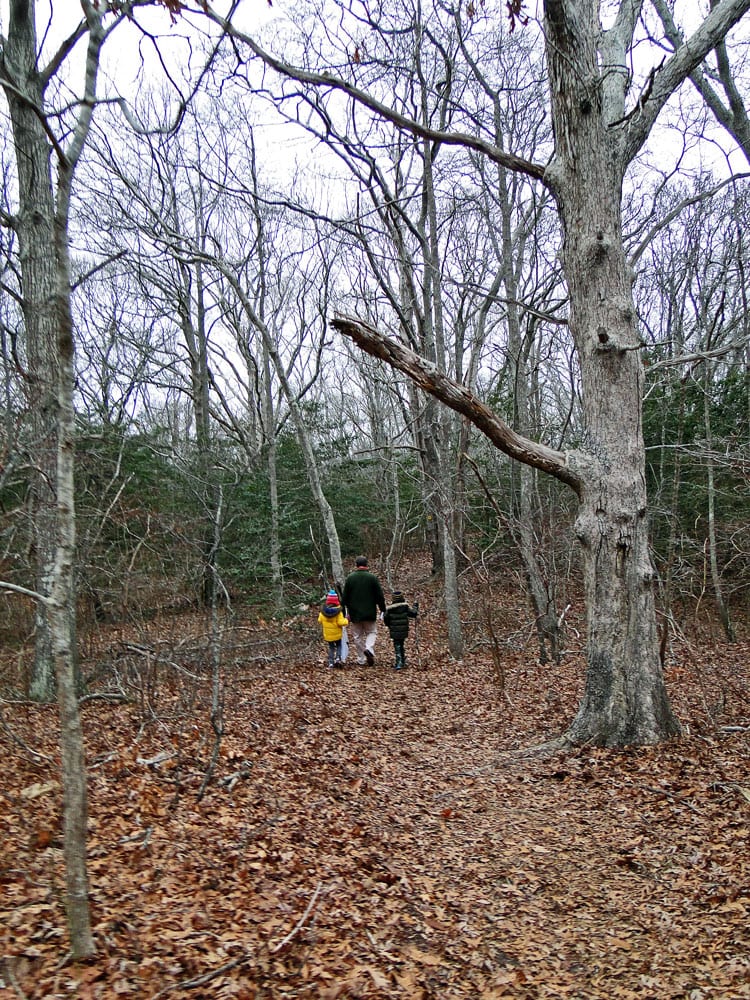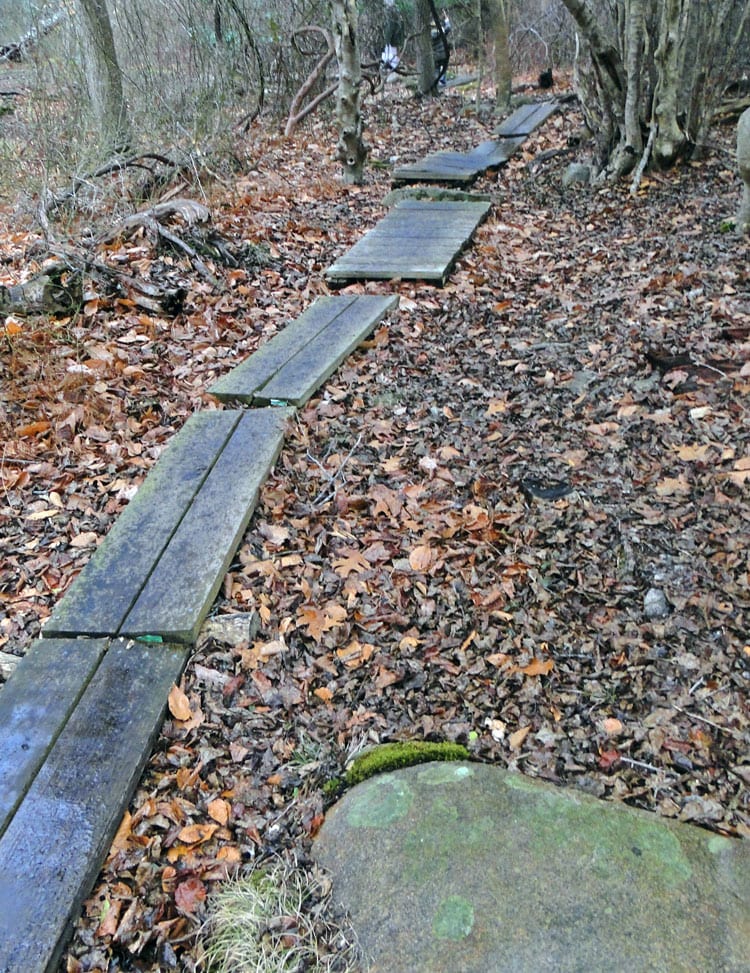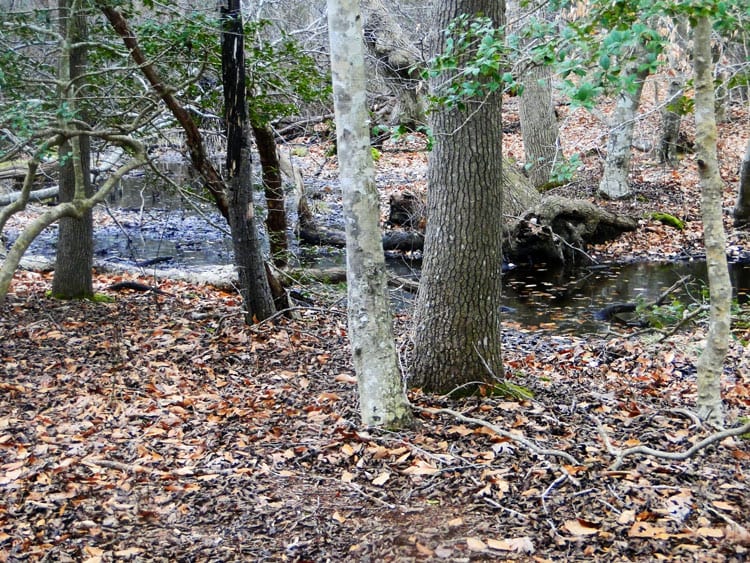 We followed a trail through a forest and wooden pathways across swamps. My children found sticks and more on the Sea Haul out Trail.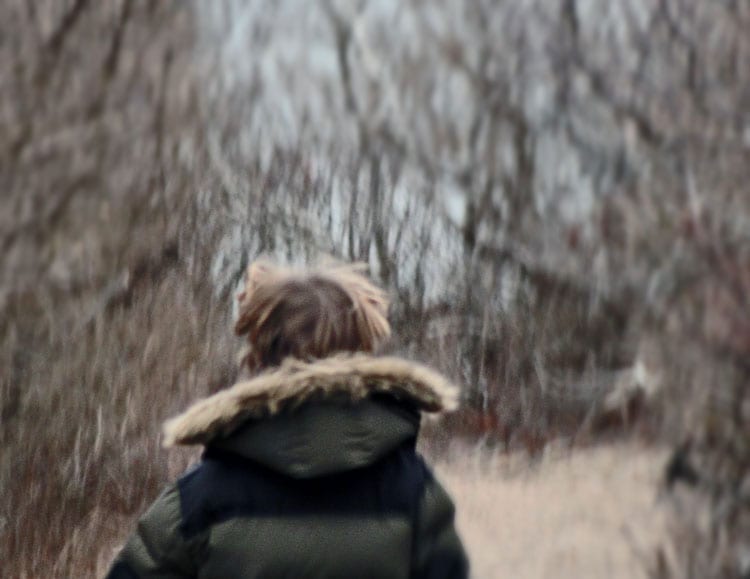 Then one final dash and a path led us to the seal haul-out site in north Montauk.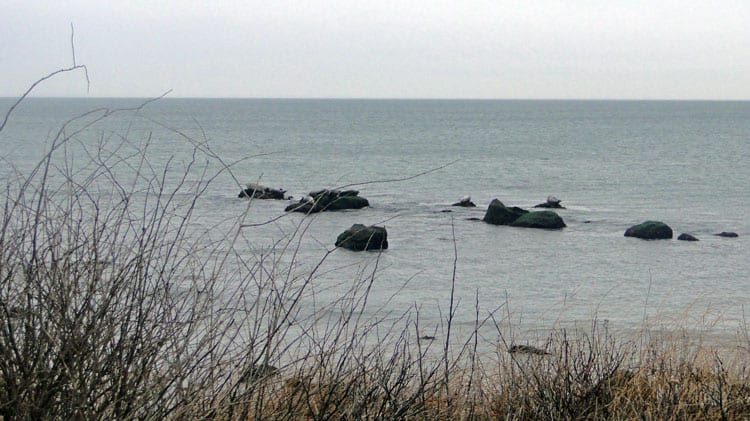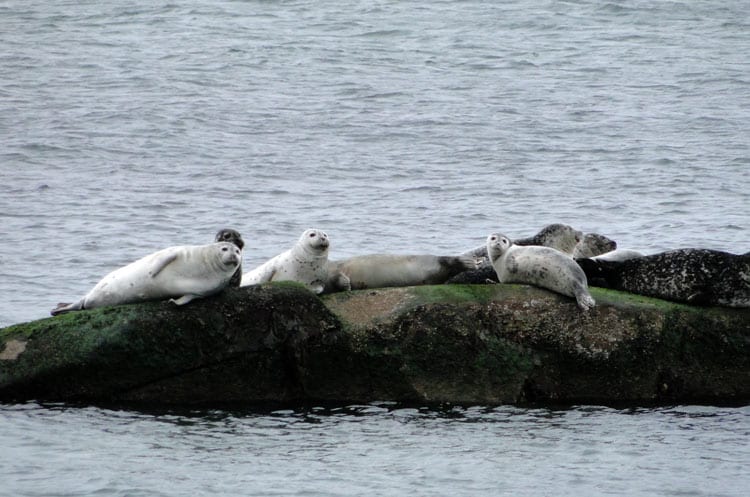 And there they were. Seals at sea as they should be. Scattered across rocks in the low tide.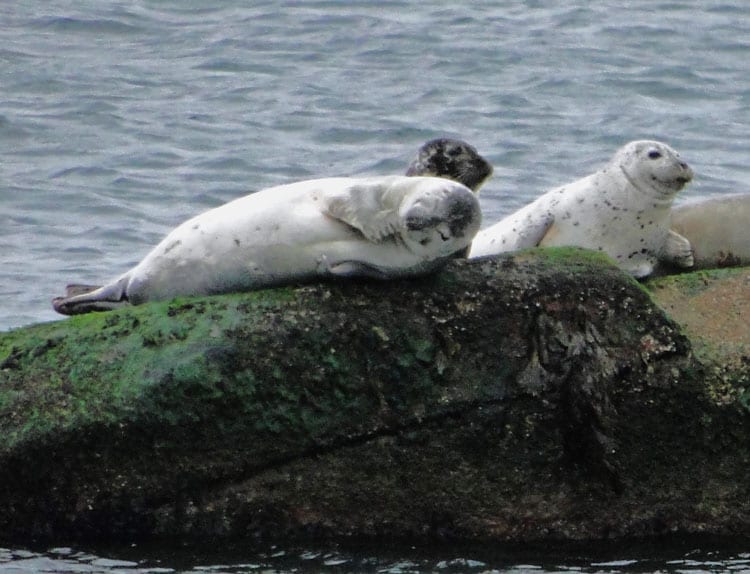 Earless seals. True seals. Banana-shaped on rocks. Poking their nose out of the water. Basking on their natural stone docks.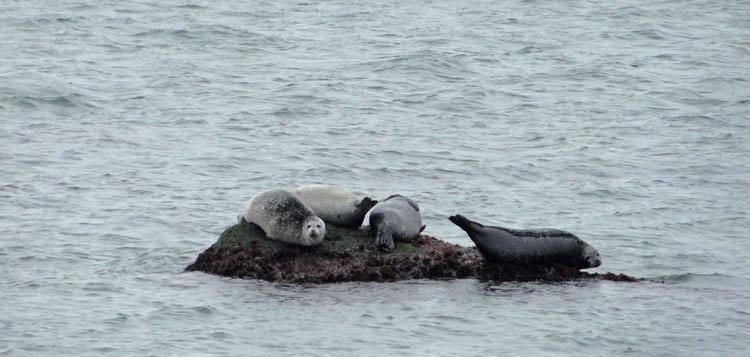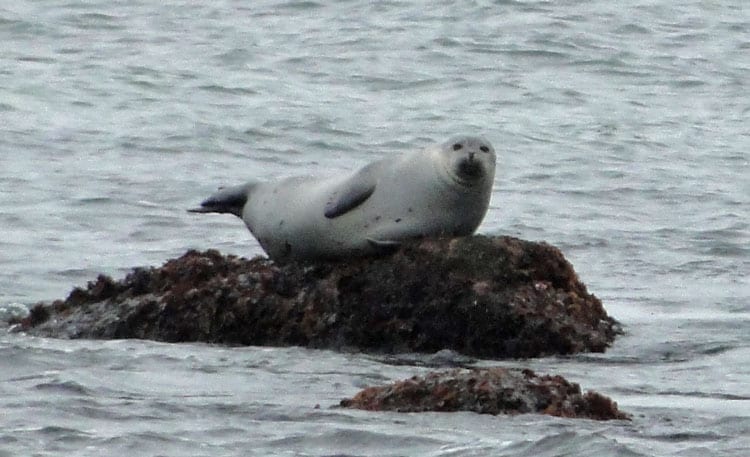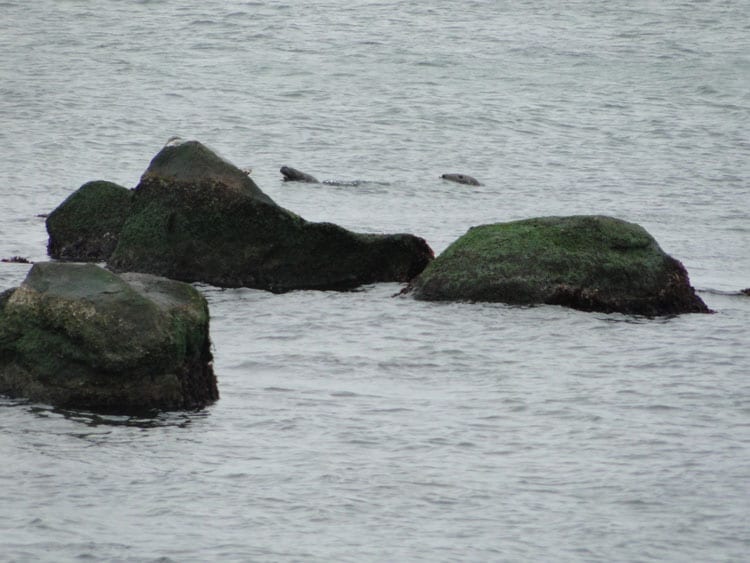 All was quiet apart from the rippling of water and a distant seal bark.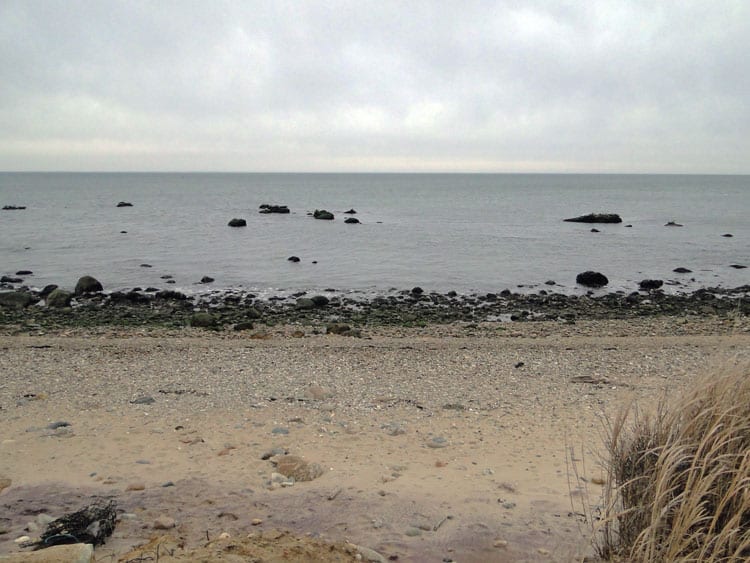 Migrating south from arctic and subarctic regions, the true seals rest, sleep and conserve energy on the rocks near Montauk Point. Harbor seals are most common but sometimes there are also Harp Seals, Ringed Seals, Hooded Seals, and Gray Seals at this seal haul-out site.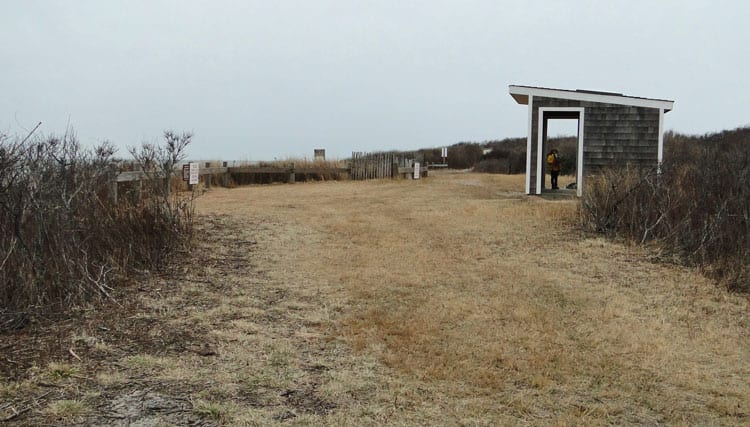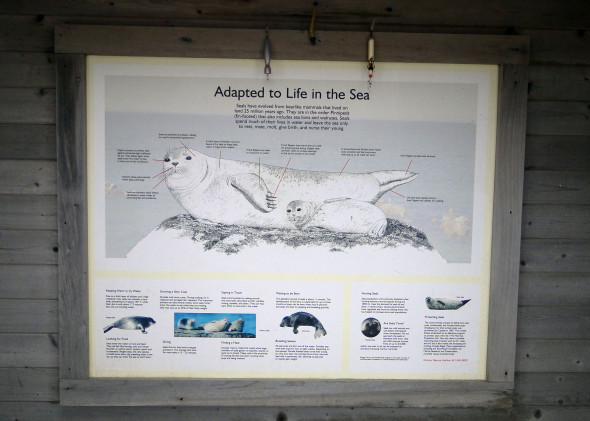 I was tempted to stay until high tide but it started to pour so it was time to head back home. Once again we followed the yellow markers back through the wetlands and deciduous forest, leaving behind the shore's off-season residents resting on the sea's boulders.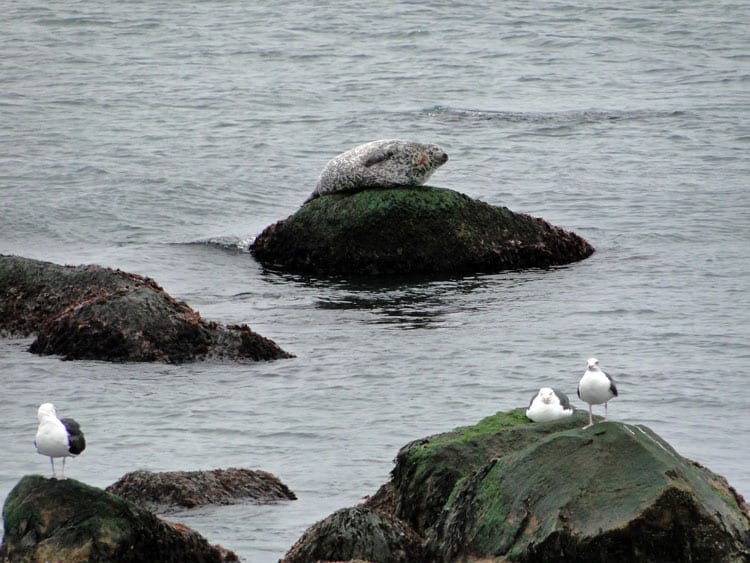 In the summer you can spot celebrities on the beaches from the Hamptons to the Montauk shores, but I prefer these sightings at the Montauk seal haul out during the winter cooler months.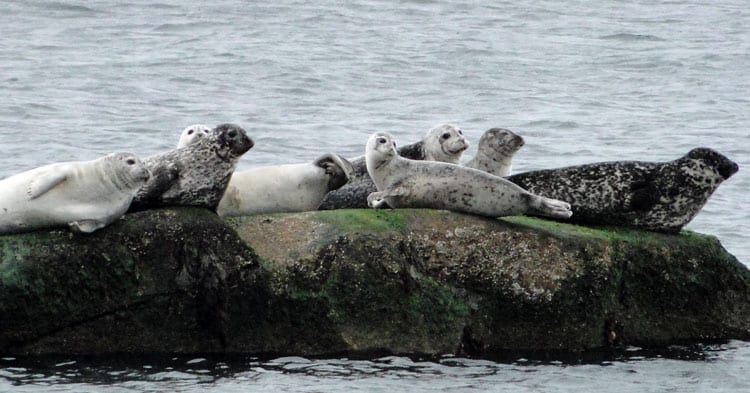 Montauk Seal Haulout Trail, Long Island, NY
The Seal Haulout Trail and site is located in the Montauk Point State Park.  The nearest parking is on the shoulder of Camp Hero Road just off Montauk Highway (Route 27). The trail begins just a short walking distance to the west on the north side of the highway. Follow the yellow Seal Haulout trail markers on the trees through the woods to the beach observation point. It's about 0.75 miles hike from the highway to the beach. I would recommend only going on a weekend or national holiday as there is hunting in the area from November to end of February – apart from weekends and holidays – as well as bring binoculars if possible. You can also book a family walk to the Montauk Point seal haul-out site with a local guide or the South Fork Natural History Museum.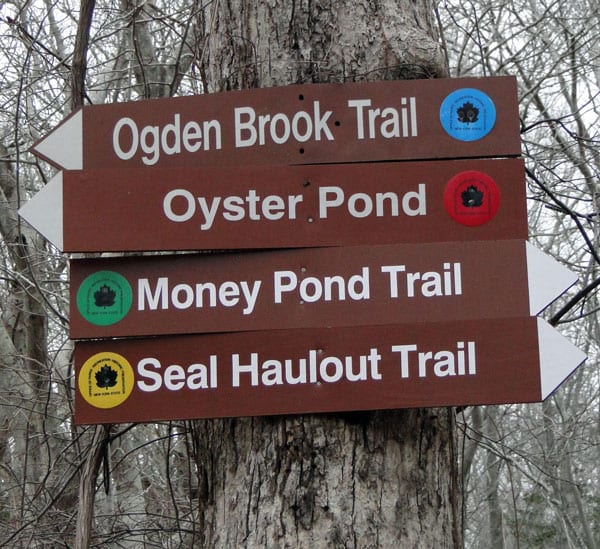 The seal haul out observation walk is a perfect outdoors outing with kids if you are visiting in the off-season and wondering what to do in the Hamptons or Montauk in the winter.