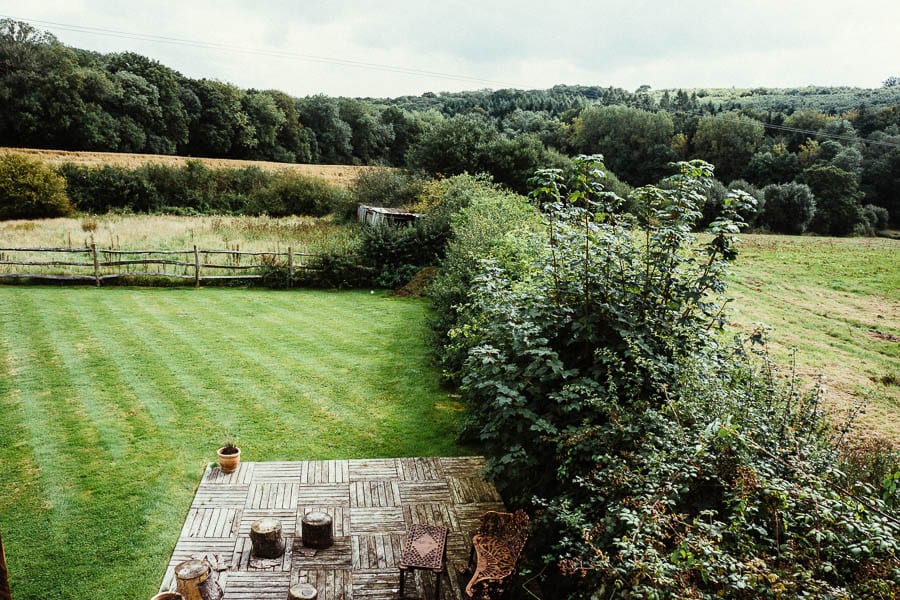 I've noticed the passing seasons by what I gather and cut outdoors to bring inside. It's only early September but I can see, smell, hear, feel and taste the change. Despite a lingering sadness in me that I have to say goodbye to summer and the swallows who sang to me every morning outside my window, I'm becoming invigorated by the arrival of a new season.
What really made me realise that the change of season has its benefits was gathering flowers, berries and plants from my garden and the border hedgerows to bring indoors.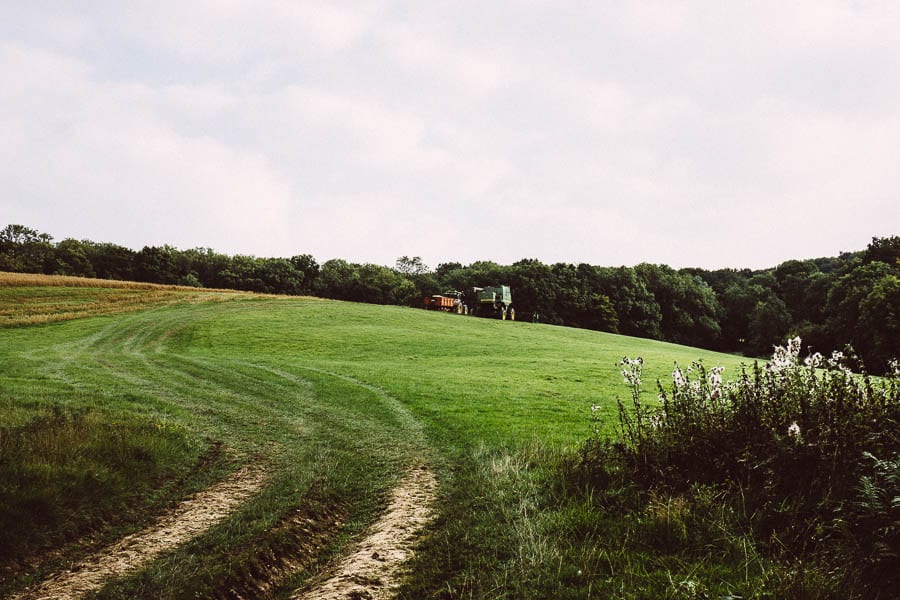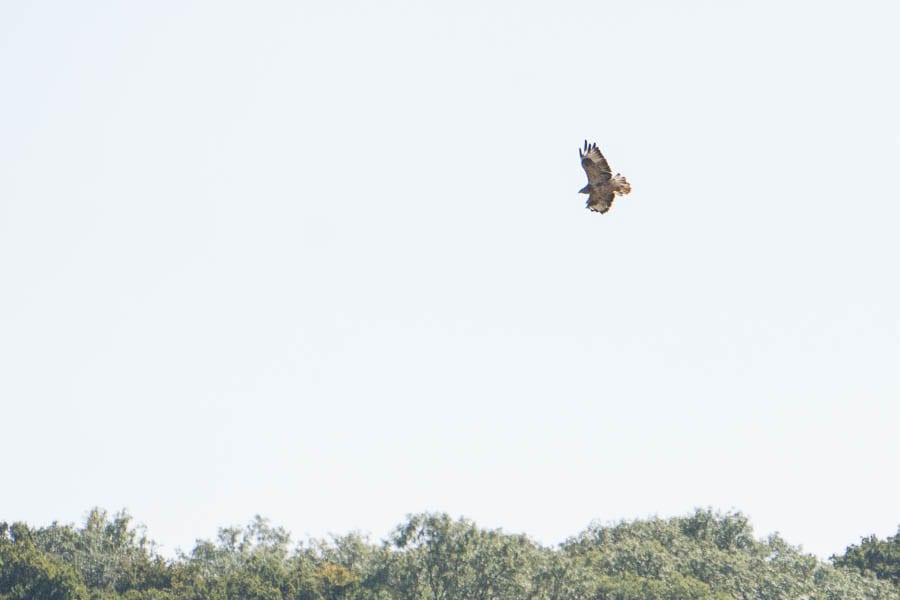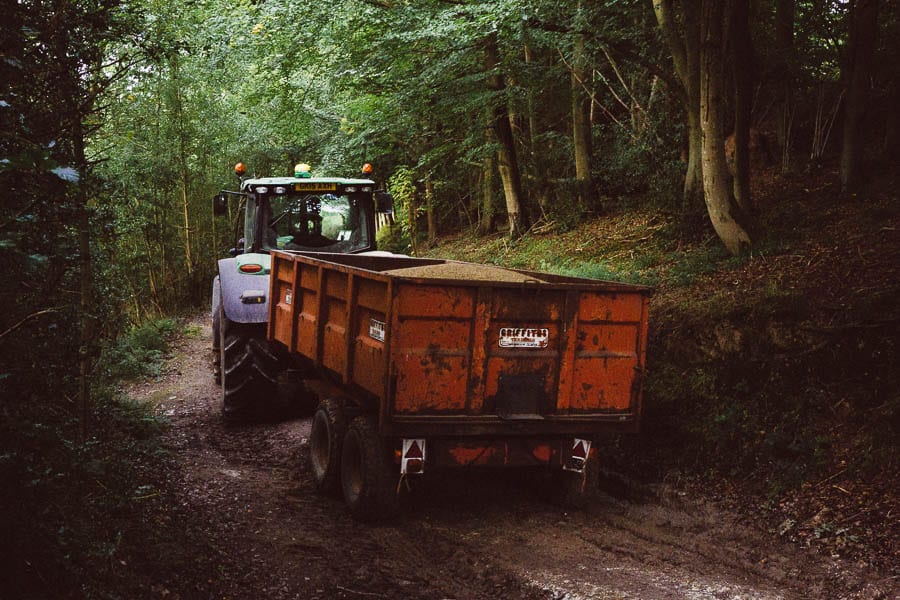 In a nearby field I could hear the sound of tractors and a combine harvester while hawks soared and mewed in the sky above. I briefly went into the woods and had to give way to a tractor bringing grain freshly cut from a field.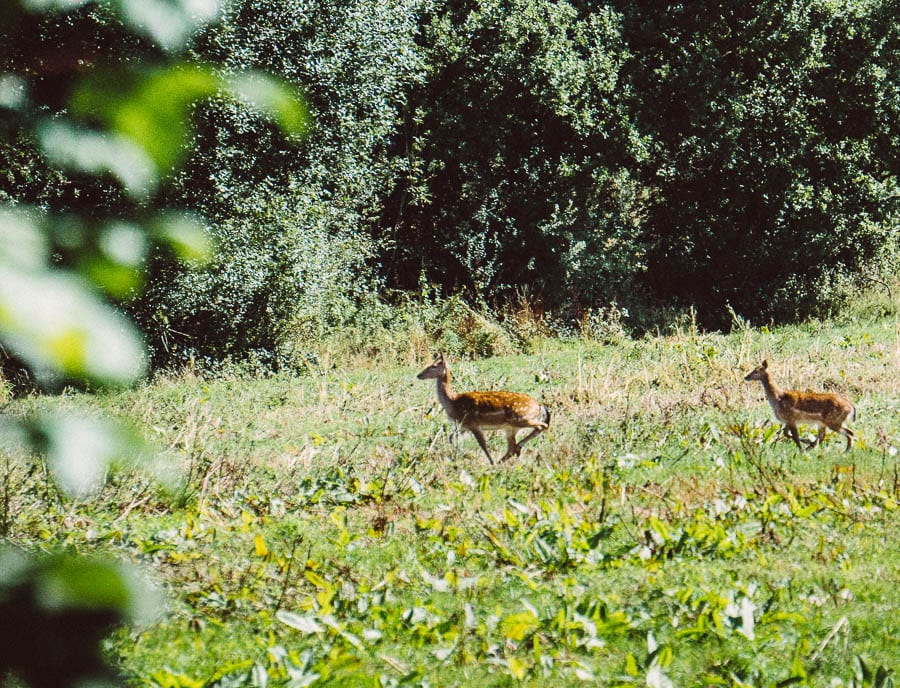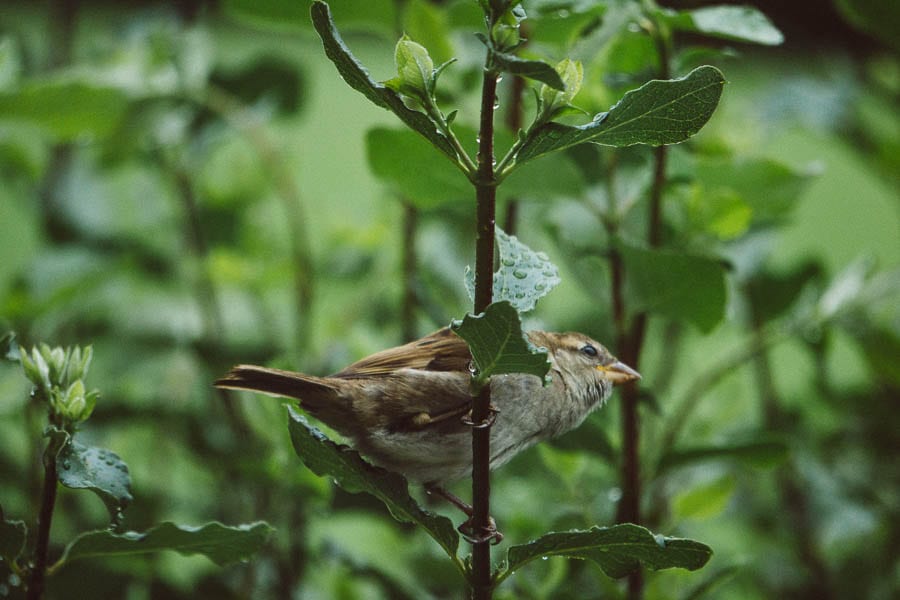 When I went to check the ripening of sloes and wild damsons in the hedgerow, deer fled. Birds kept fluttering out of the hedgerows unless I stood silently and waited.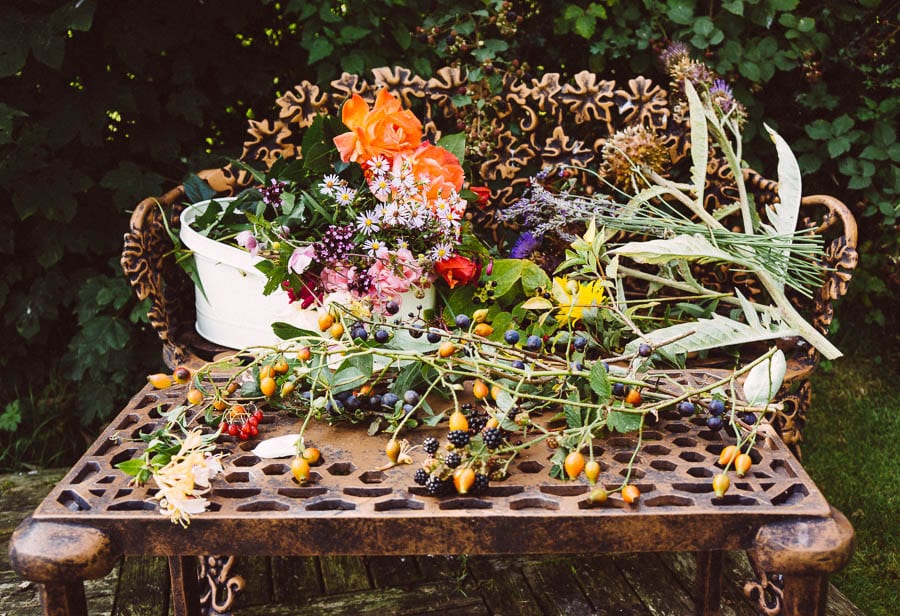 Soon my basket was overflowing with flowers and berries and plants from the garden and the hedgerows. I emptied it on a garden bench and table and soon easily refilled it.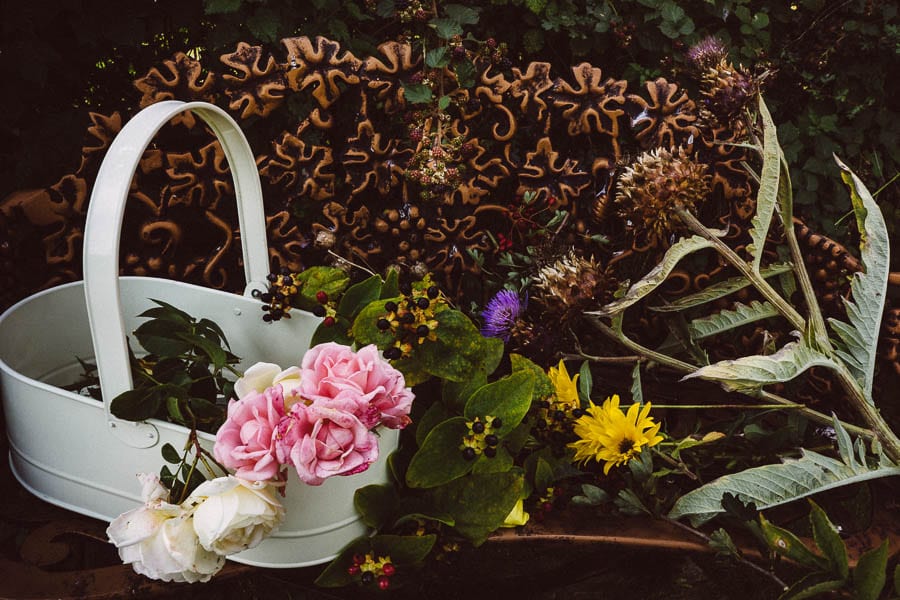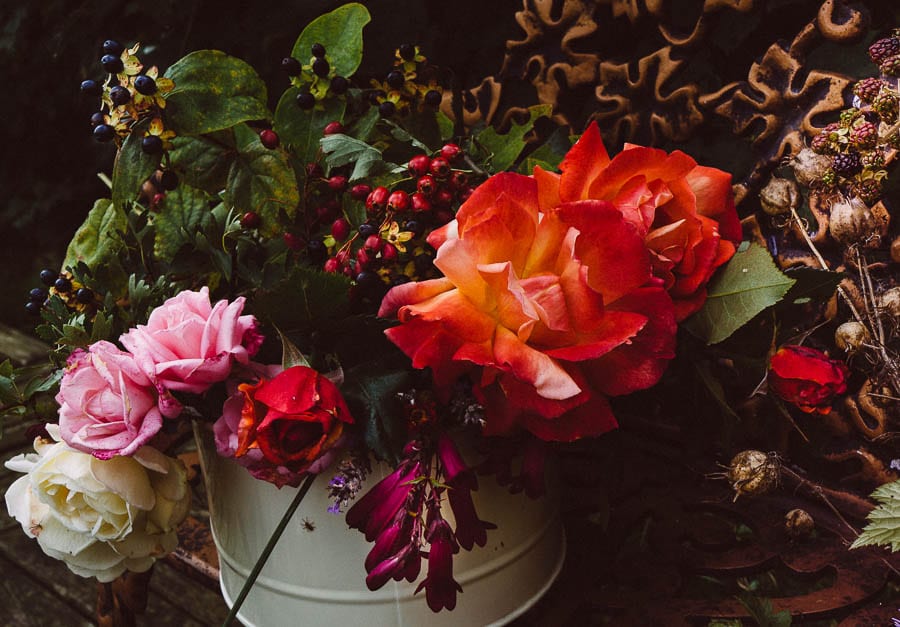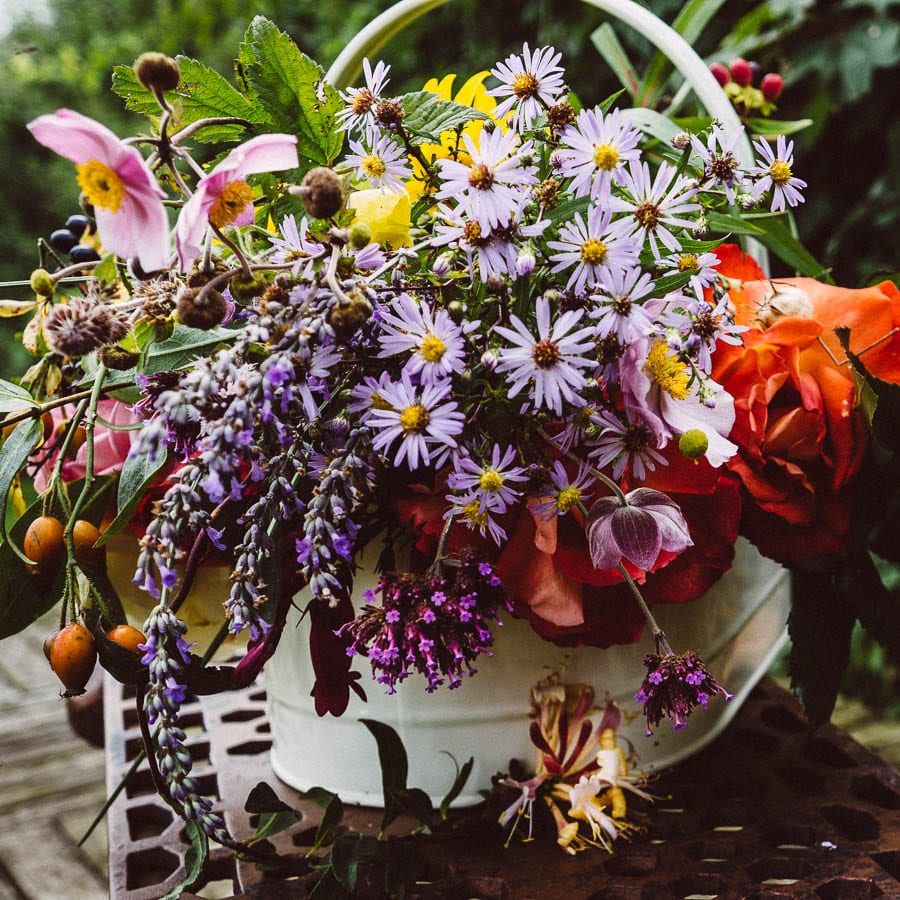 Many of our roses were having new blooms for September. Lavender needed to be brought in and dried. More blackberries picked to be frozen for Autumn crumbles (and definitely another dessert fool). Dried seed pods to be saved for the spring. Even poisonous berries to be admired but only in decorations. Maybe it was time to make another bottle of wild rosehip cordial to add to ice cream and lemonade as well as seep wild plums in vodka and gin to sip before the spring.
And so I brought flowers and nature treasures inside to make arrangements in vases and to store for future recipes. As I looked at the early September bounty which captured the mood of the new season, I felt ready to embrace the changes ahead.