Luce and Theo are fraternal twins. For seven years they've been in each other's footsteps. Before that we'd watch them (I was scanned every fortnight) dancing together or kicking each other. Despite constantly being a pair they are strong individuals. I took photos this month of them standing next to each other in front of a peeling old garage door. I smiled inwardly as their two distinct personalities shone through despite sharing the same backdrop and hearing the same instructions.
Luce was calm and smiling while Theo began to make a series of faces when the photography session began.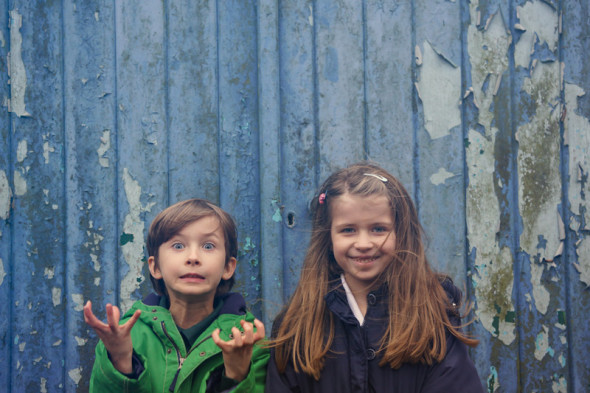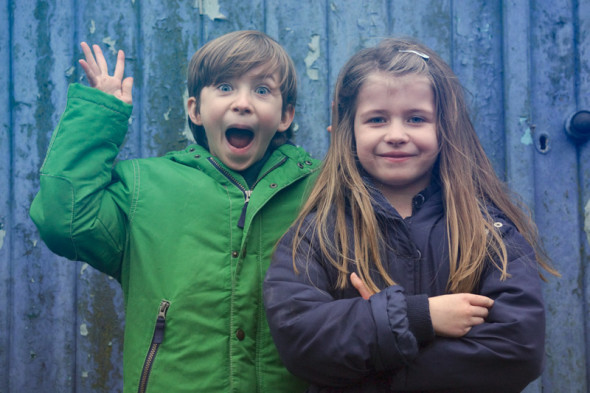 Act cool I told them.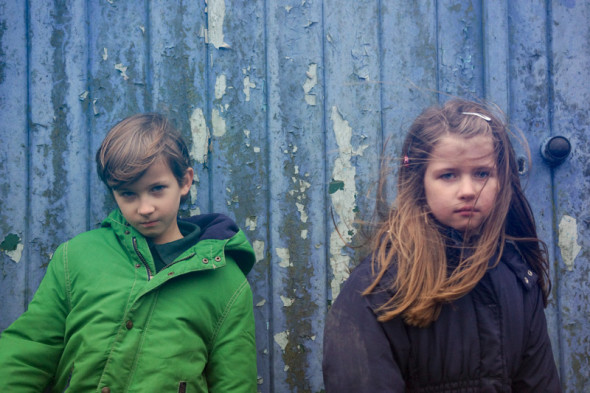 Look like you're dreaming about something. Theo planned to rule the world while Luce imagined herself in a room with a million books (or so they informed me later).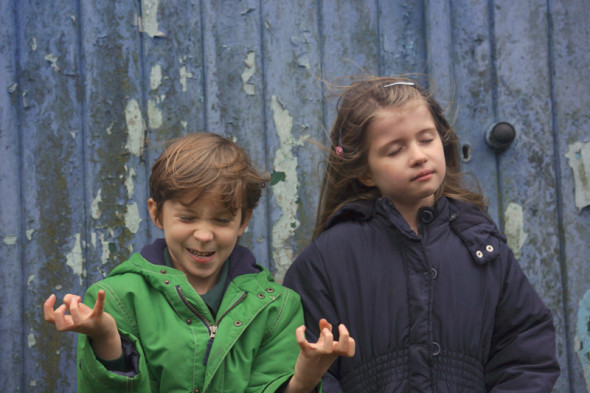 Simply laughing together as they both decided maybe this was fun.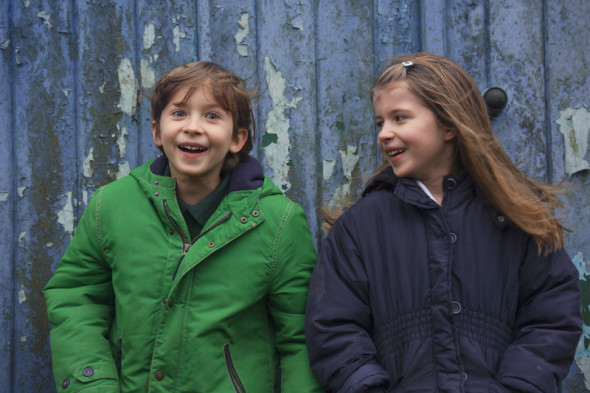 Luce and Theo didn't leap the same. He threw himself noisily and with abandon while she gazed at me steadily and quietly.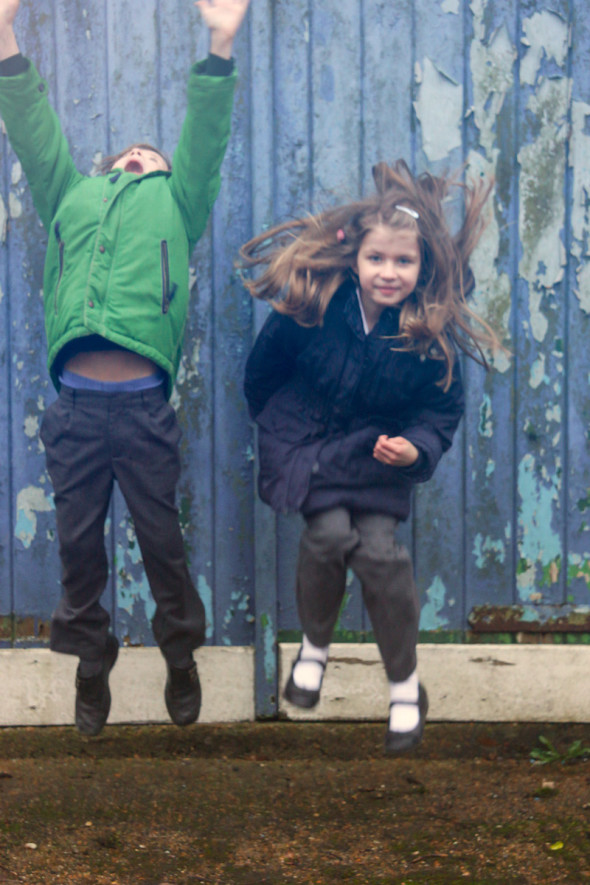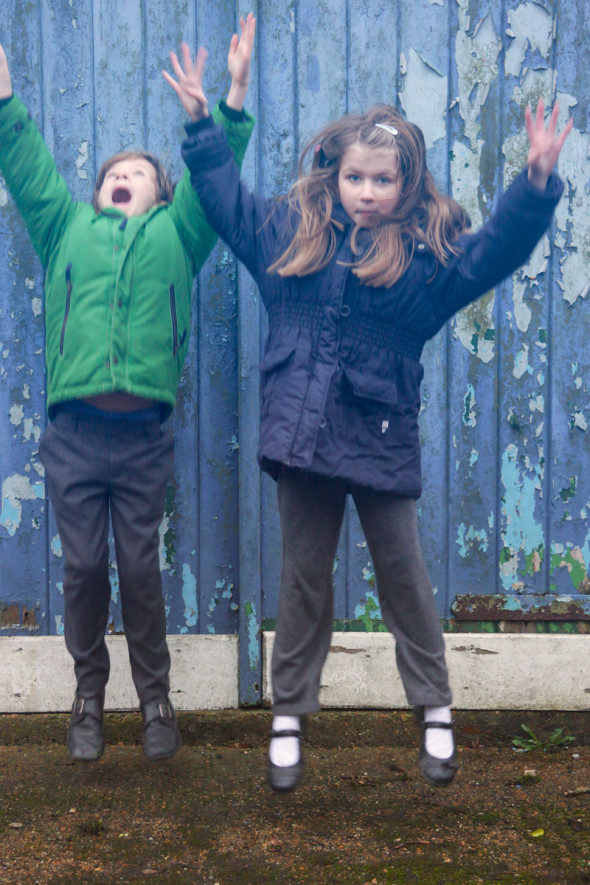 But there was also some mischief.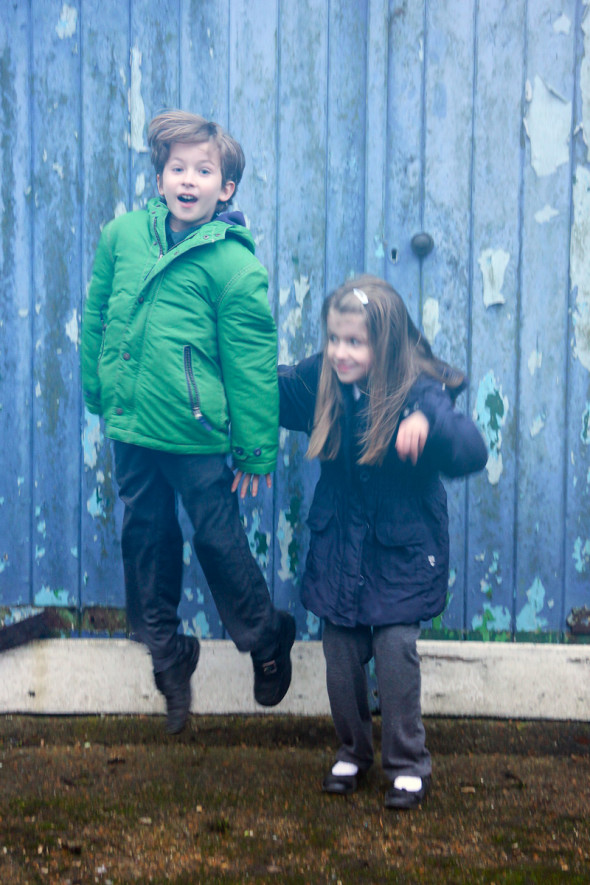 Same mid-air postures but different expressions.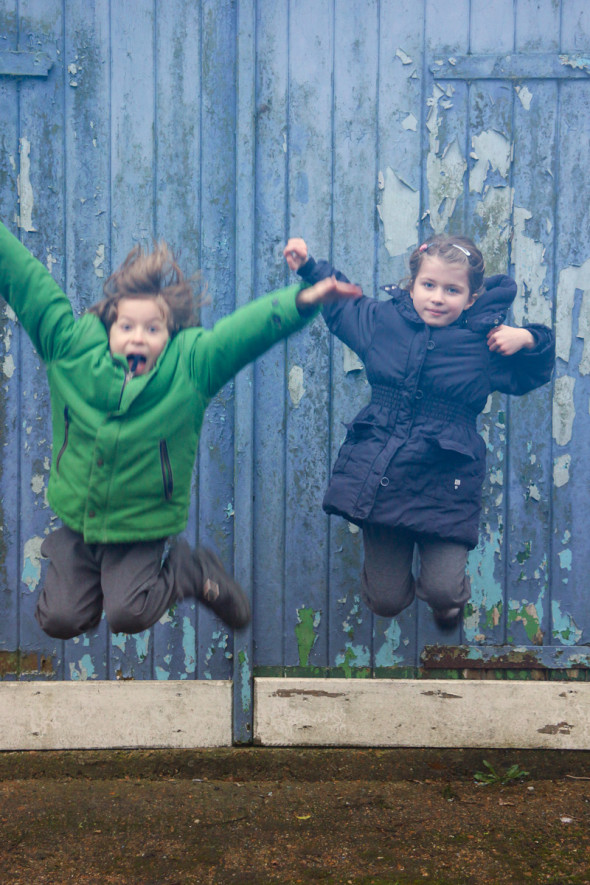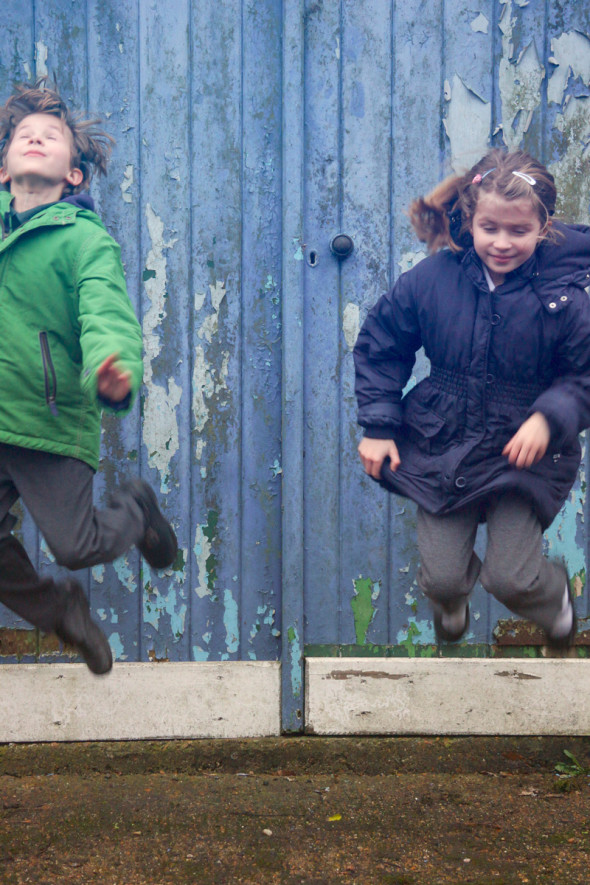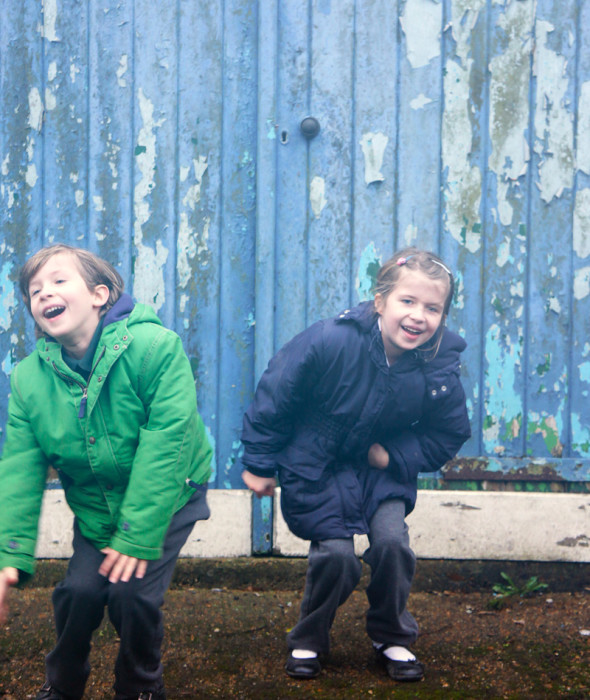 Then finally Luce and Theo landed and their laughter echoed against the garage doors. Mirroring each other but definitely not the same reflections.