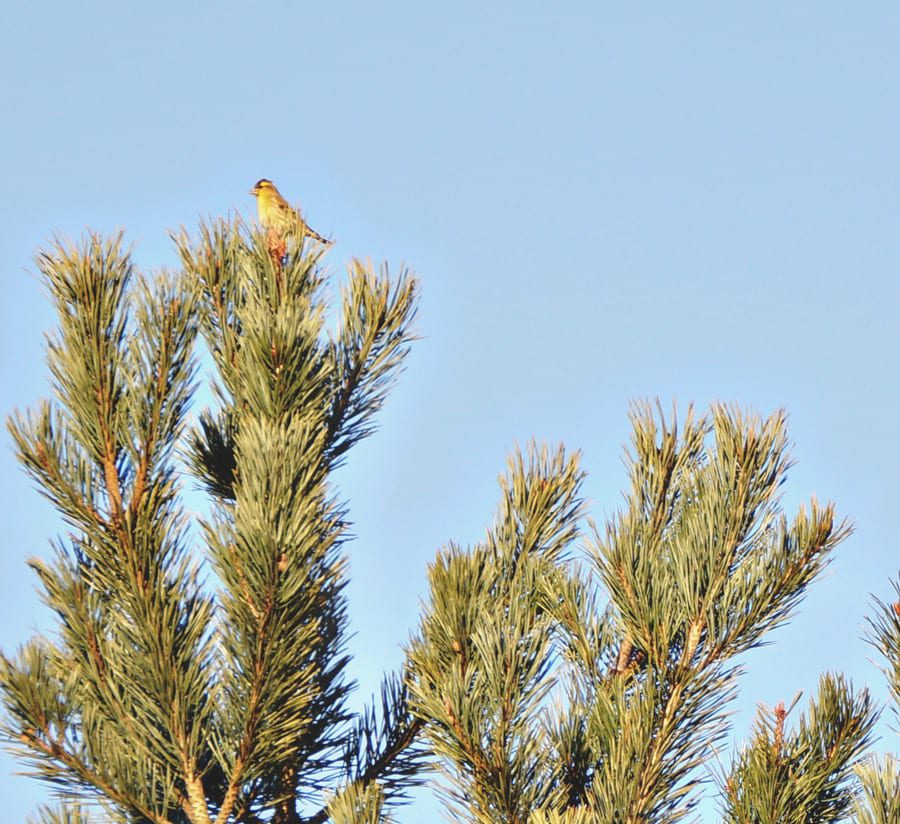 In the mornings we hear them singing in the trees around our garden – usually out of sight – so how can I make sure my kids can see some wild birds? We saw a siskin sitting on top of a pine tree on our recent Winnie the Pooh style adventure walk – but we wanted them up close and personal.
The last weekend of January, every year since 1979, the world's biggest wildlife event takes place in Britain. For one hour we – you – the kids – just need to do some birdwatching. It's the Big Garden Birdwatch run by the RSPB (Royal Society for the Protection of Birds). Did I mention it's the world's biggest wildlife event? In 2014 nearly half a million took part!
You can register for a family pack to download online or get sent in the post here.
If you build it they will come…
Our first goal this month was to work out the best way to bring the wild birds to our garden. Get them out of those trees!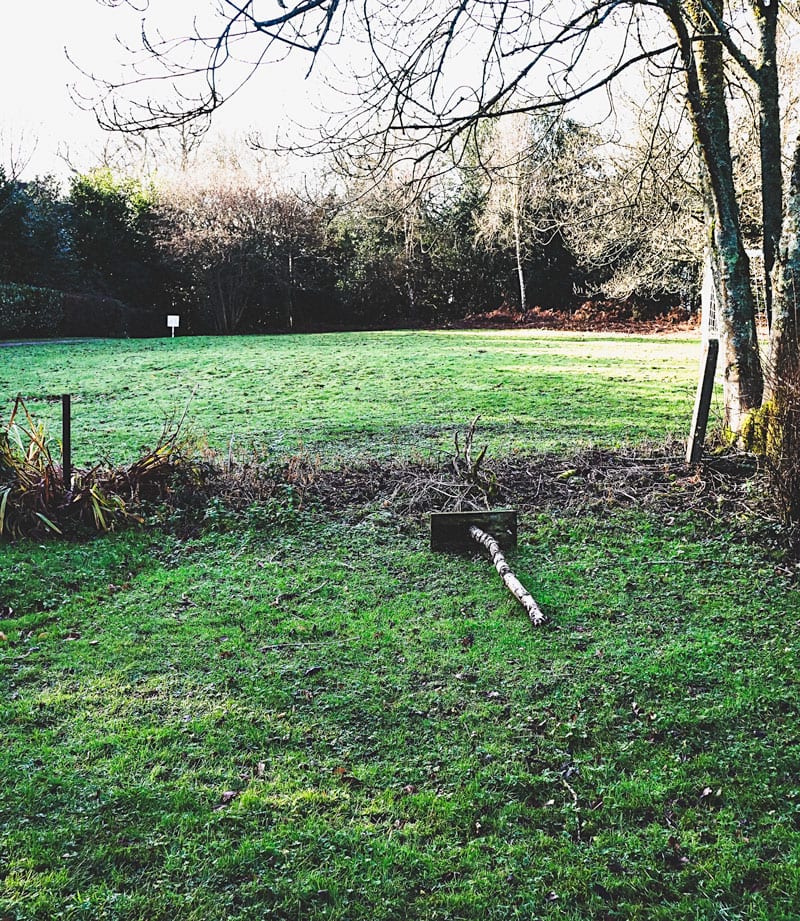 Here we were lucky as there already was a broken bird feeder platform in our garden. A piece of wood nailed to a birch branch.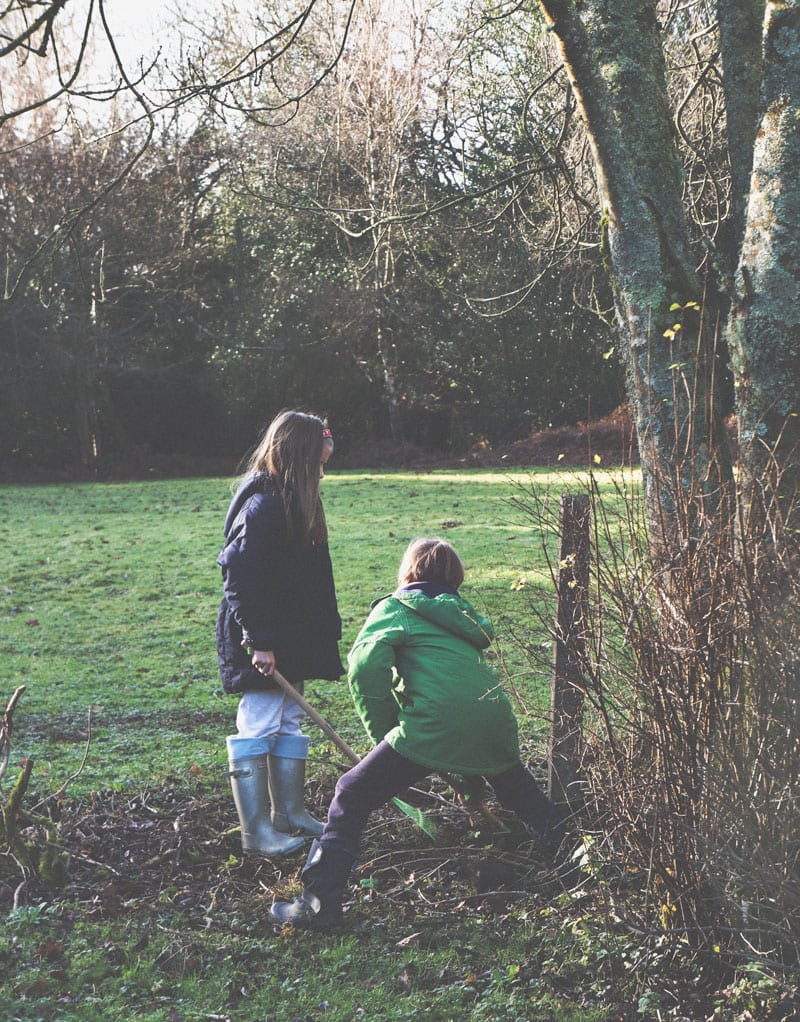 Out came the kids' gardening kits.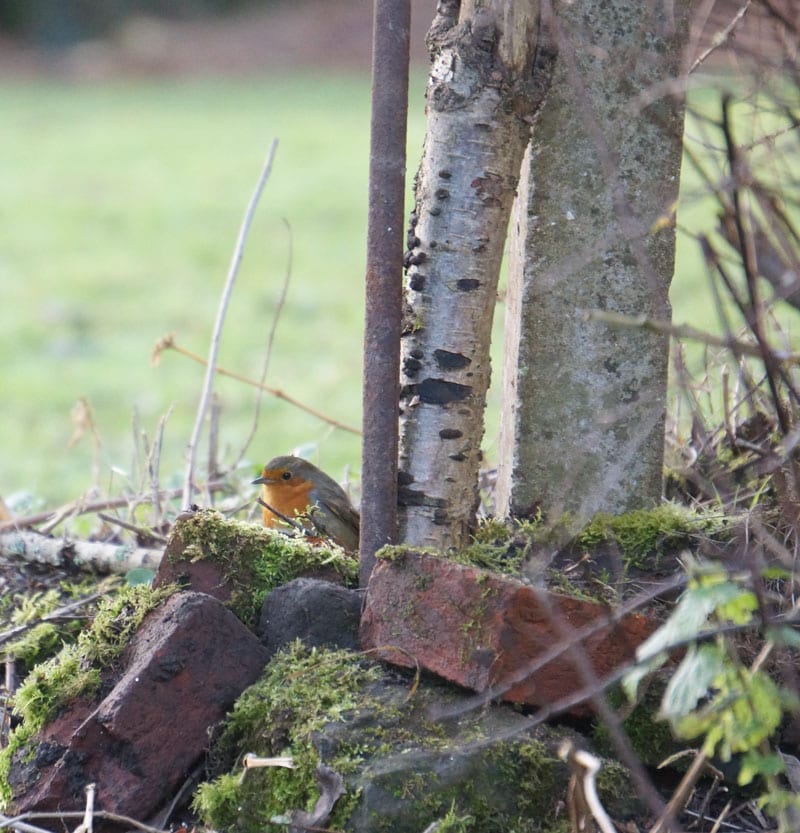 We dug a new hole and filled it with rocks to hold it up. A robin came to inspect our building works.
We decided to put it near a tree and some shrubs. Yes those pesky squirrels might be able to reach it but I wanted a location where the little birds could feed safe – especially as we have buzzards flying regularly overhead.
If you feed them they will come…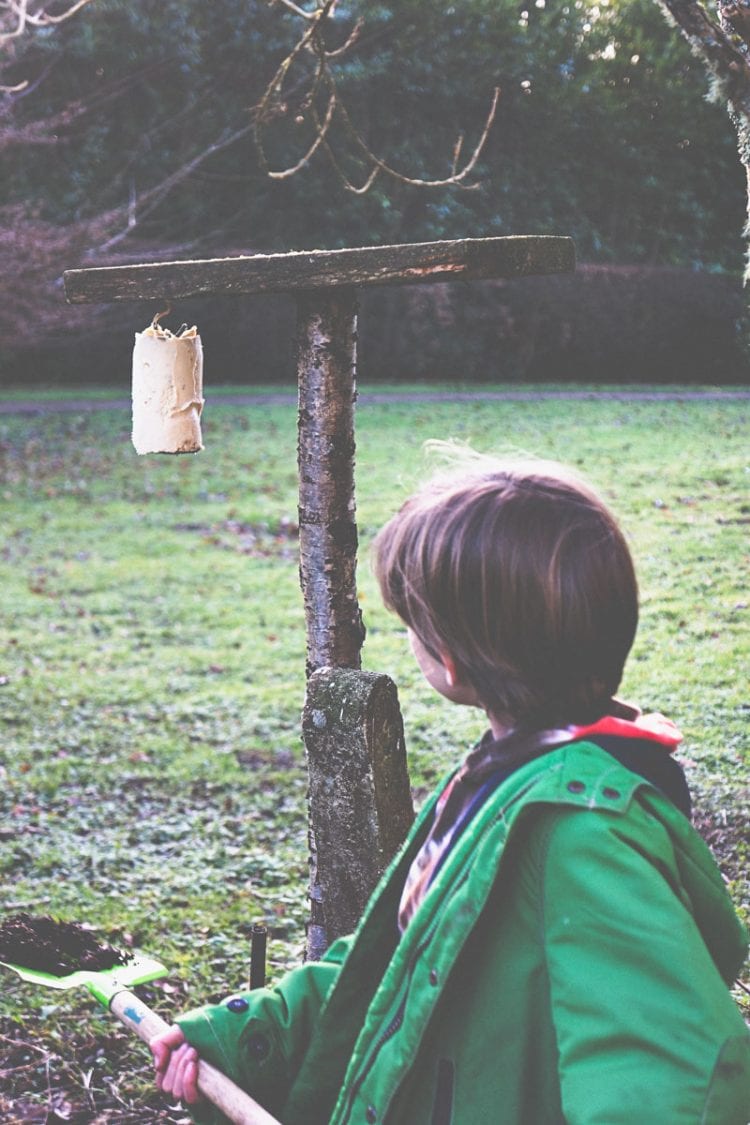 Our next task was to put out food to attract wild birds. We decided to go two fold – seeds and mealworms to attract a variety of our flying friends. How about a gourmet peanut cake for wild birds filled with bird peanut butter, suet, mealworms and seeds? I guess the wild birds liked it when we said 'let them eat cake' as soon it was gone. But I also had a seed ring. And we put a tray with wild bird feed on the platform but soon it was on the ground! Which is why you will see a variety of meals for wild birds in the following scenes….
In sum – it worked! The birds started arriving and my kids could begin birdwatching. Of course, the robin showed up again and again.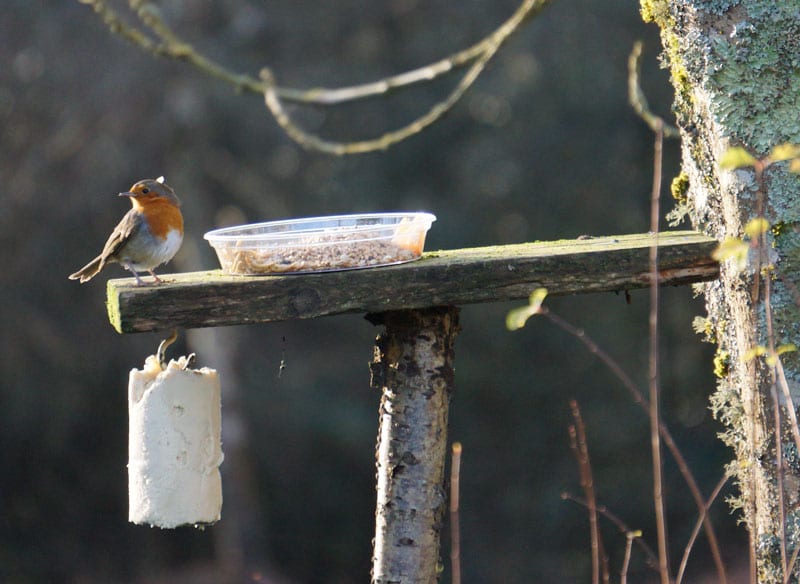 And a blackbird. (I scattered some dried mealworms on the ground)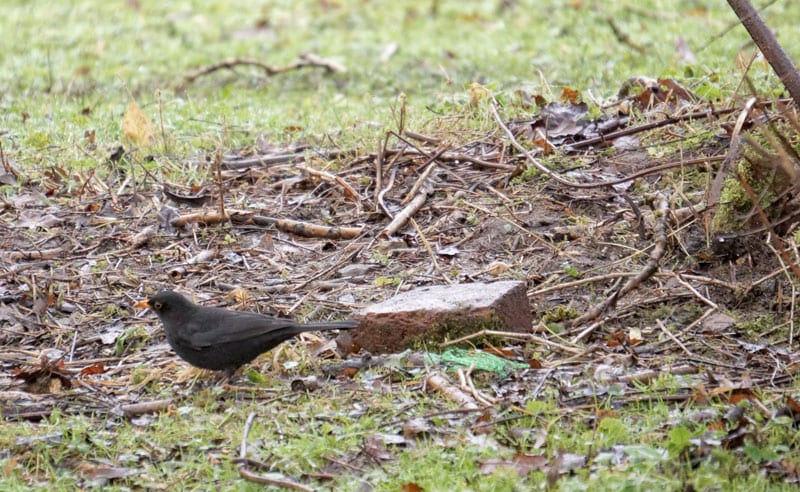 And blue tits.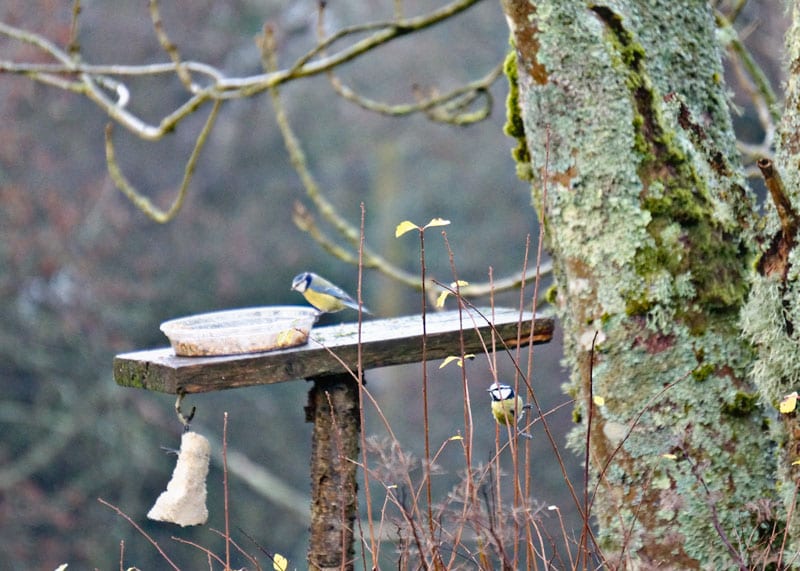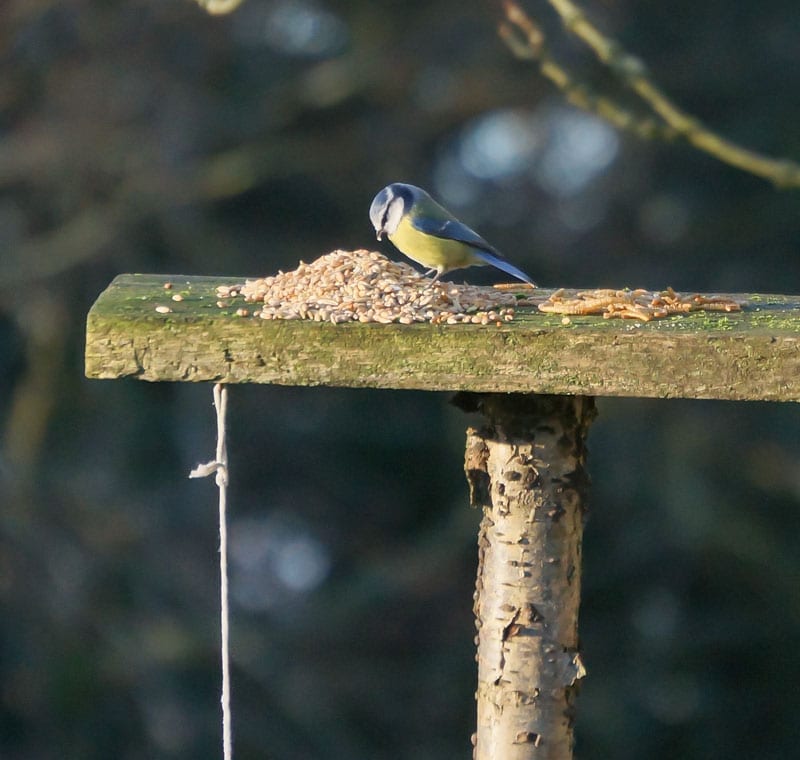 And a great tit.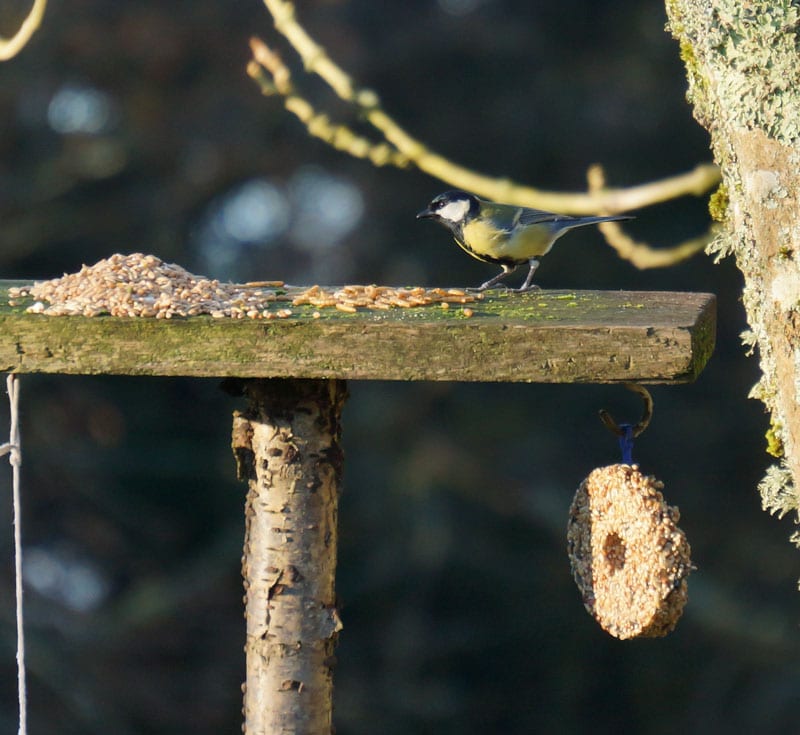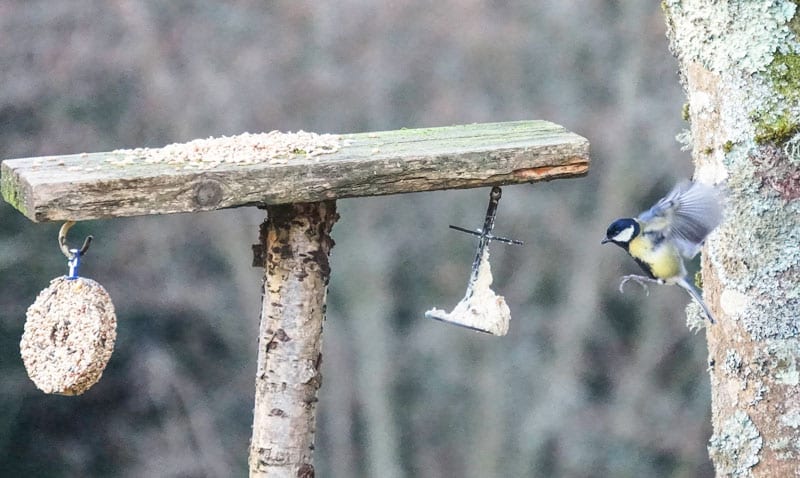 And the robin wasn't sure how to deal with the tits.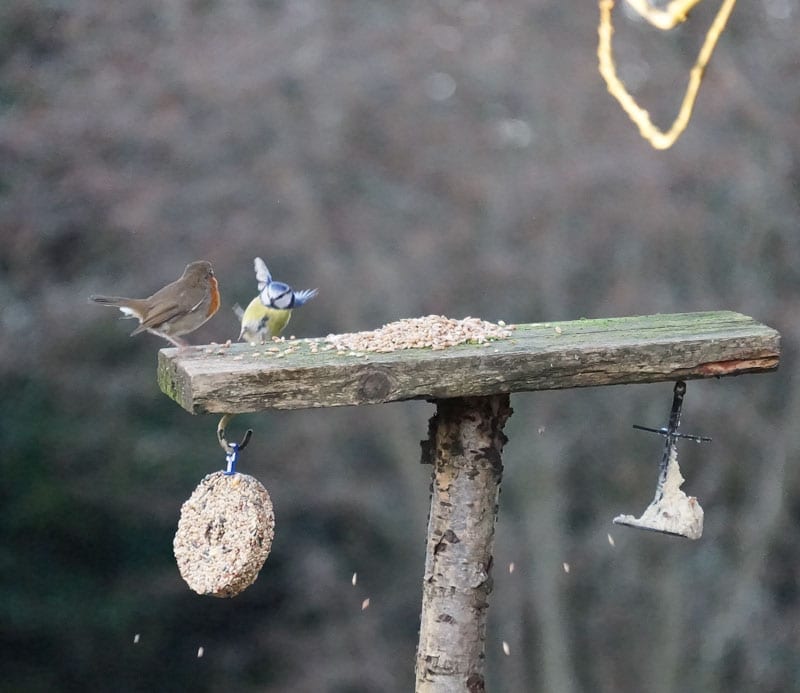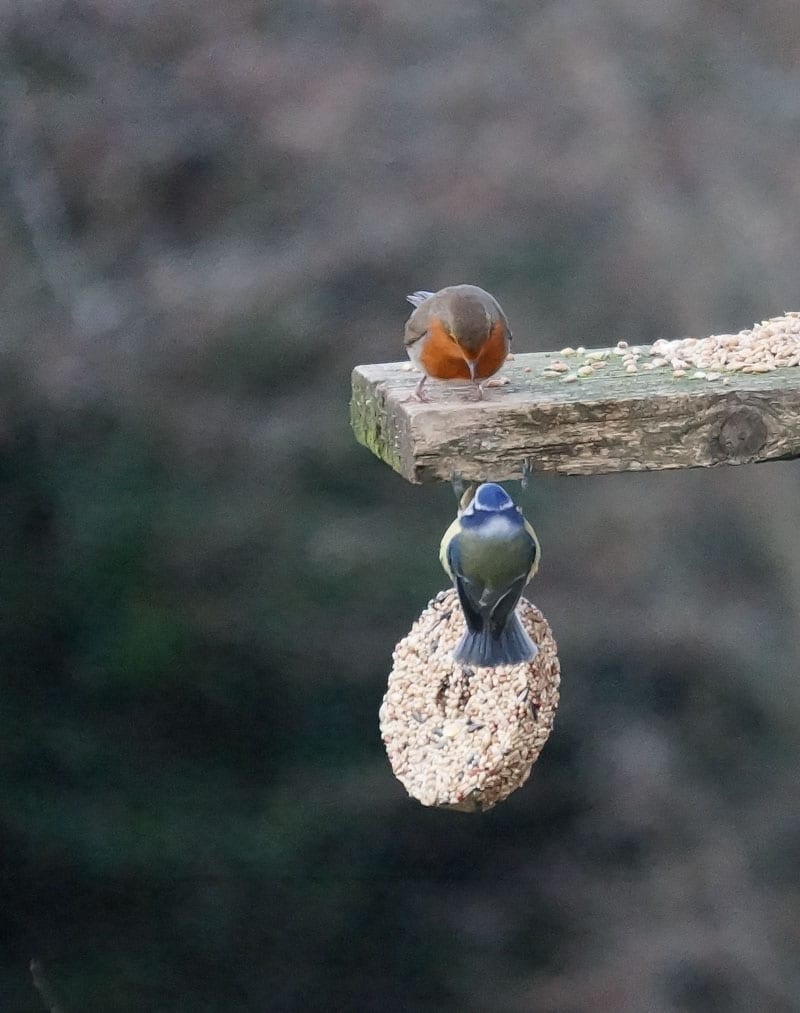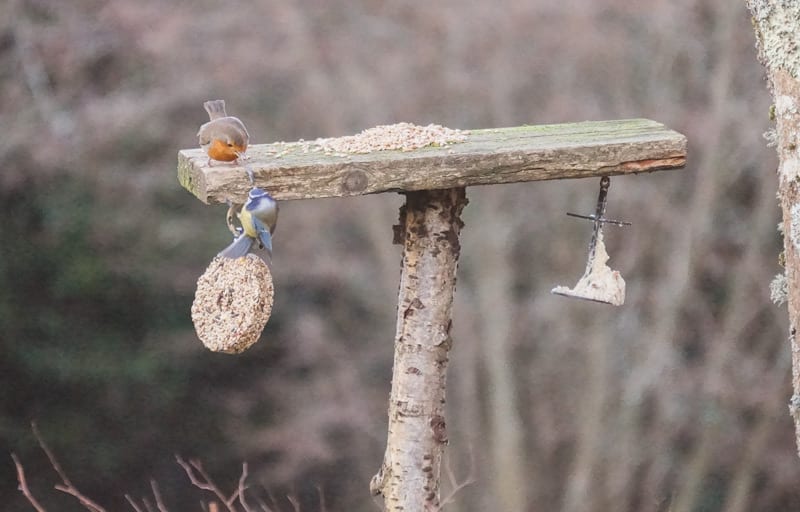 Plus perfect timing my son came home from Beavers (Scouts) with a print out for birdwatching and a home-made bird cake to add to the feeder.
In preparation for the upcoming Big Garden Birdwatch, I will have another update this week with some bird food recipes, books and other tips for kids. Then next weekend (24-25th January 2015) we will be out in the garden for one hour of birdwatching. We will make sure we have lots of treats to attract them to our garden. Any birds or animals my young wildlife detectives spot will be recorded and reported to the RSPB.
Update – Find out who was the unexpected visitor to our garden!
Will you be watching the wild birds too?