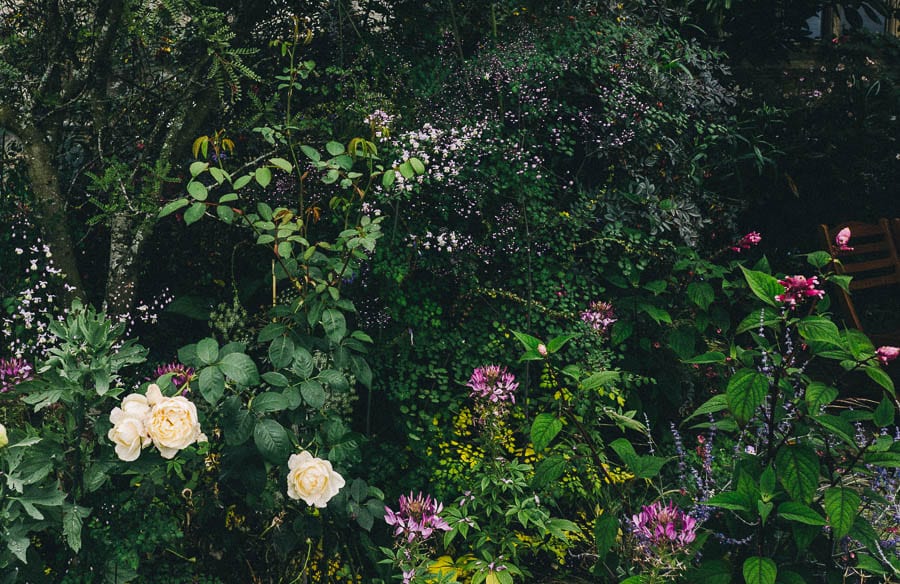 I wish I had more spare time. August is full of so many rewards in nature's gardens. I've been foraging, collecting, drying, making and simply admiring flowers and fruit growing in our garden and nearby. But Luce and Theo are still home on holiday and my wonderful mother is visiting so there never seems to be enough hours in the day. Days and days of rain also meant some outdoor excursions and foraging expeditions had to be put on hold. Perhaps there is some truth in old folklores. I spotted a green woodpecker in our garden which is meant to herald rain and storms. And indeed it did!
I did manage to make my first rose hip syrup.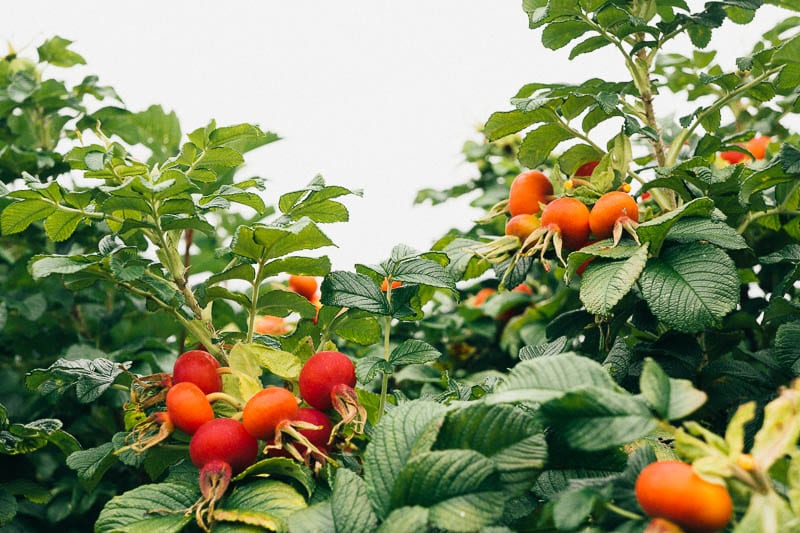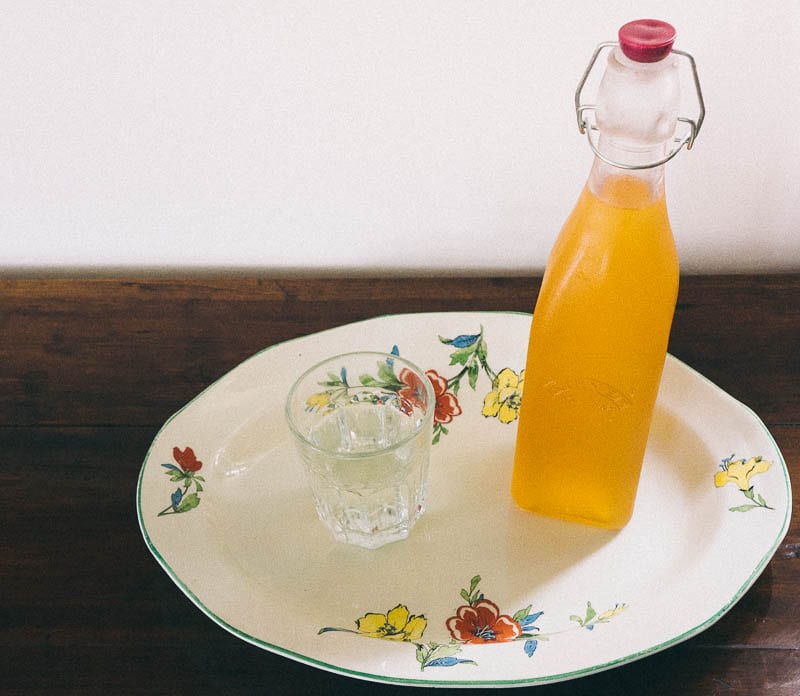 I've also been busy collecting rose petals. Luce made crystallised rose petals which we're storing now in an air tight container for a cake we plan to make. I've also been drying rose petals for another project.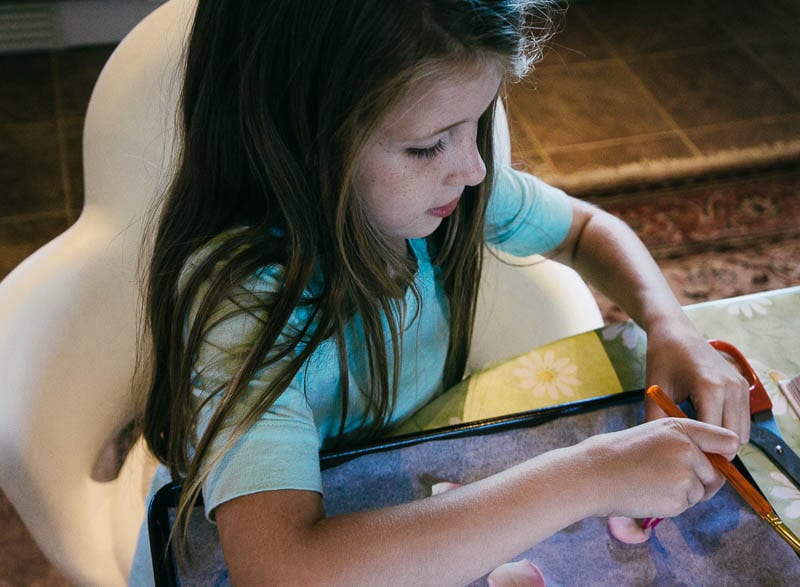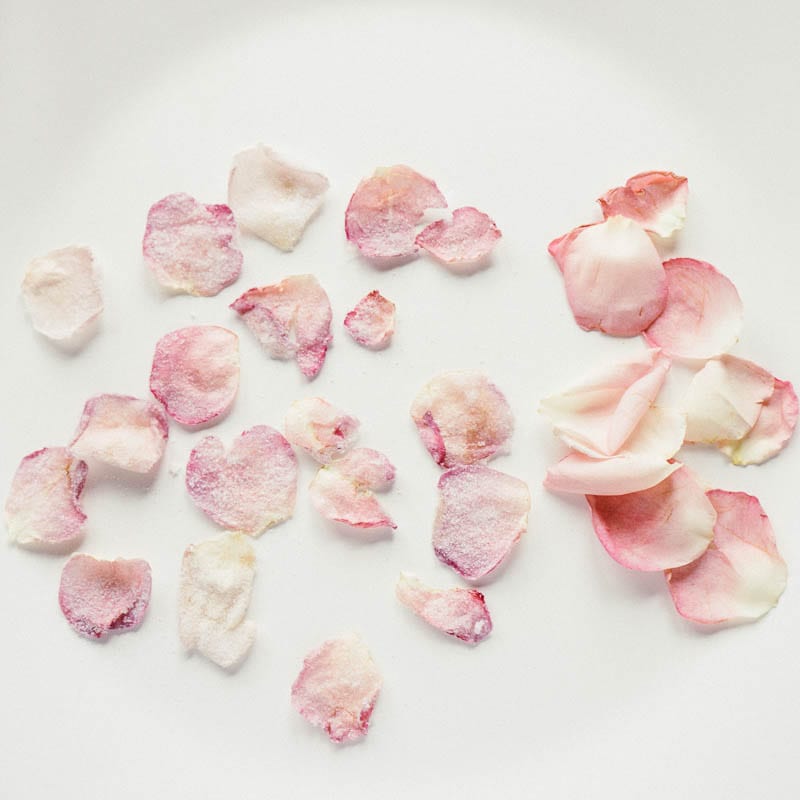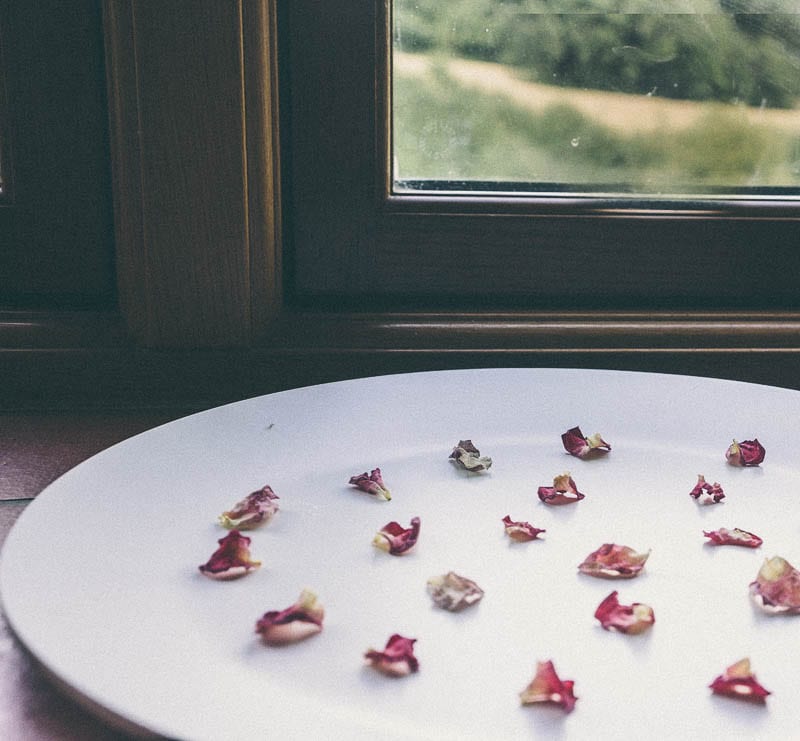 Lavender is still growing in one of our flower beds as well as drying inside our home. I've stopped myself cutting too much as we have so many bees enjoying them too.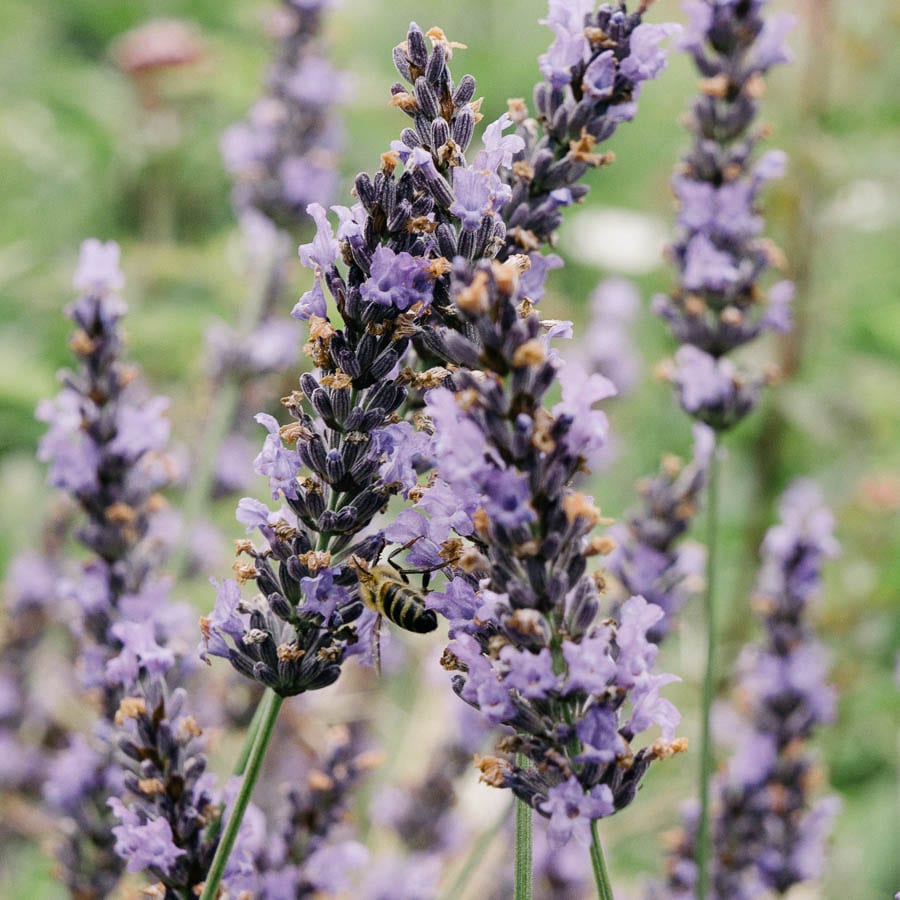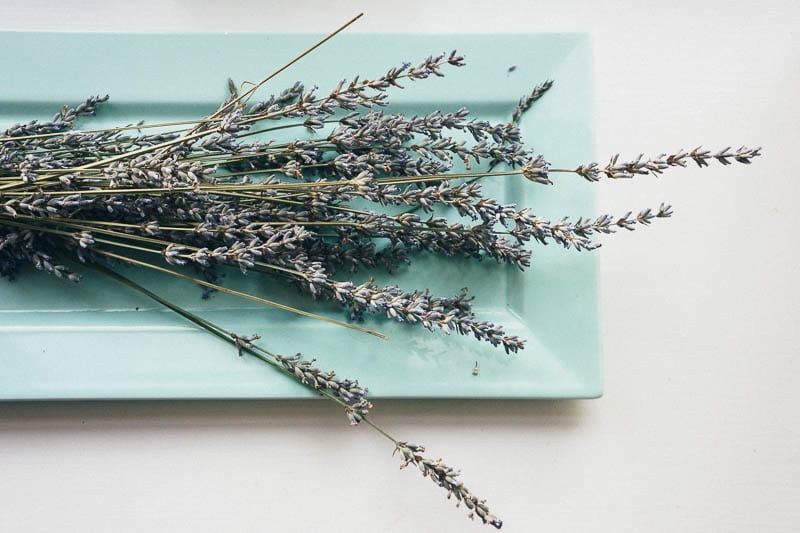 Honeysuckle flowers are disappearing but I've been collecting some of their vines.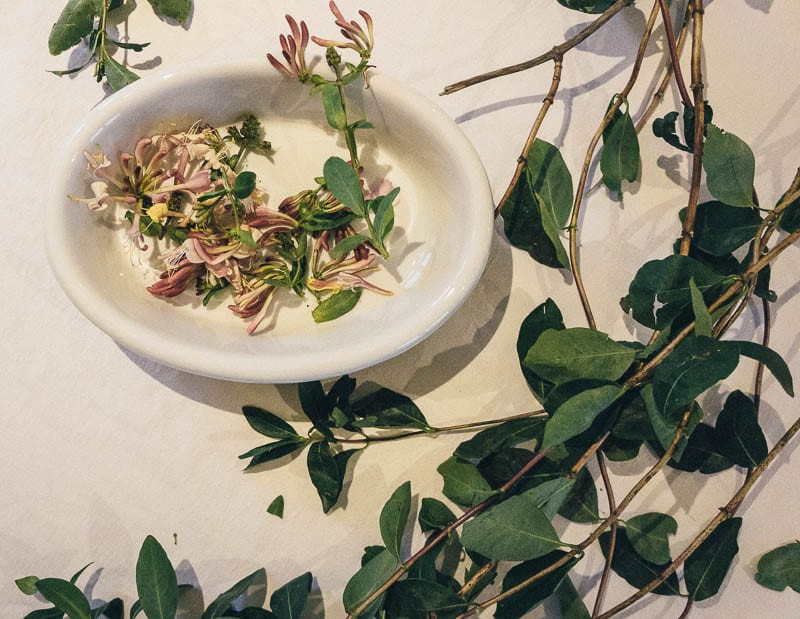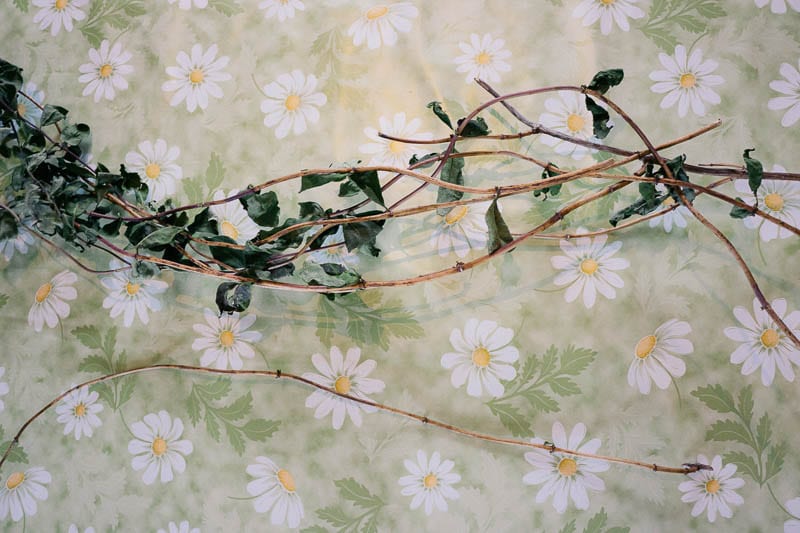 I'm hoping a break in rain will give us a chance to pick loads of blackberries again. I need to start freezing them on trays so I have plenty stored up for Autumn crumbles. Hopefully I'll have a chance to post soon some of the recipes we've already created with them.
Meanwhile a good friend made a delicious lunch for us this week with food from her garden. We had an amazing salad with figs and prosciutto and fresh tomato soup with garden herbs.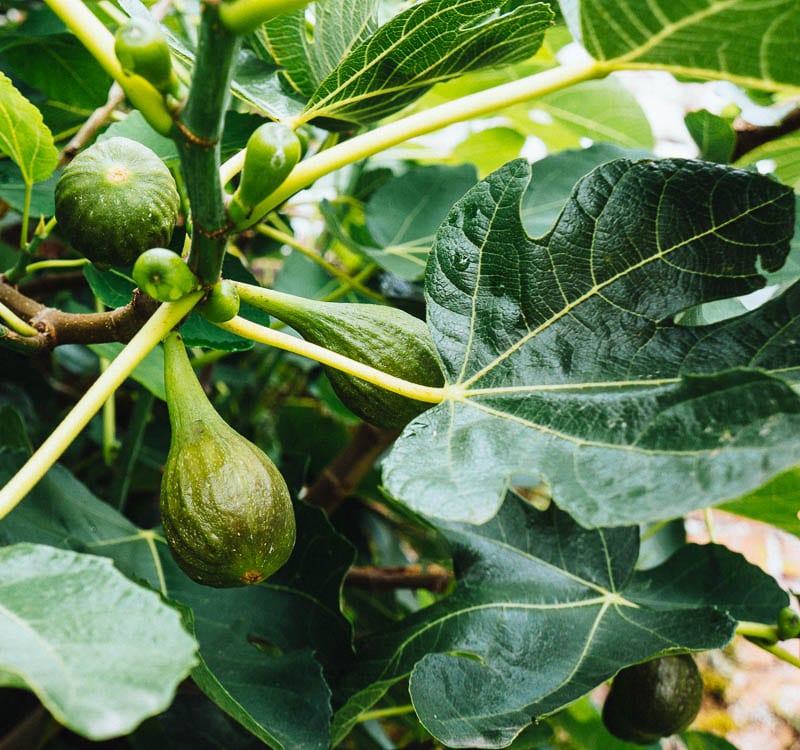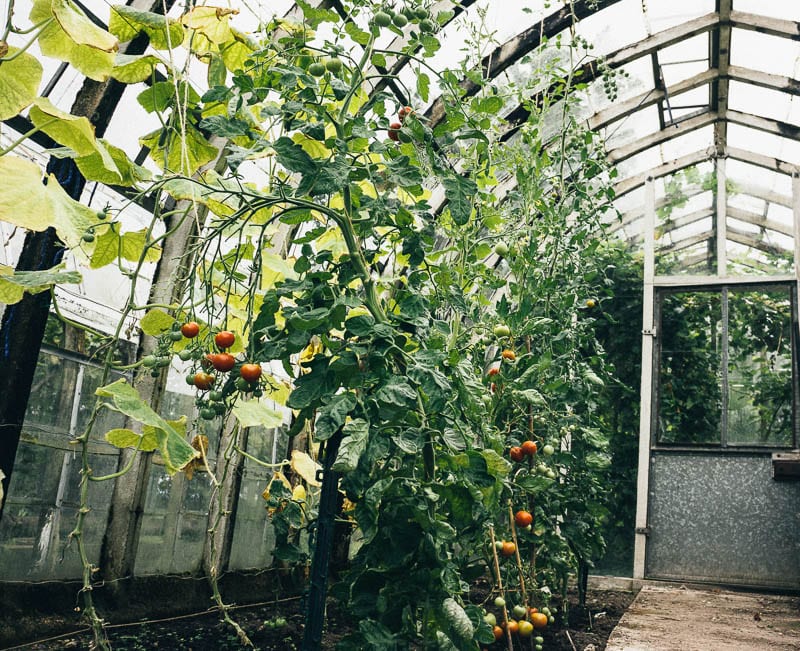 There are signs of Autumn too (though I'm not ready for summer to end!) Soon it will be time to start picking apples. Luce, Theo and I were so tempted to fill our pockets when we saw this apple tree.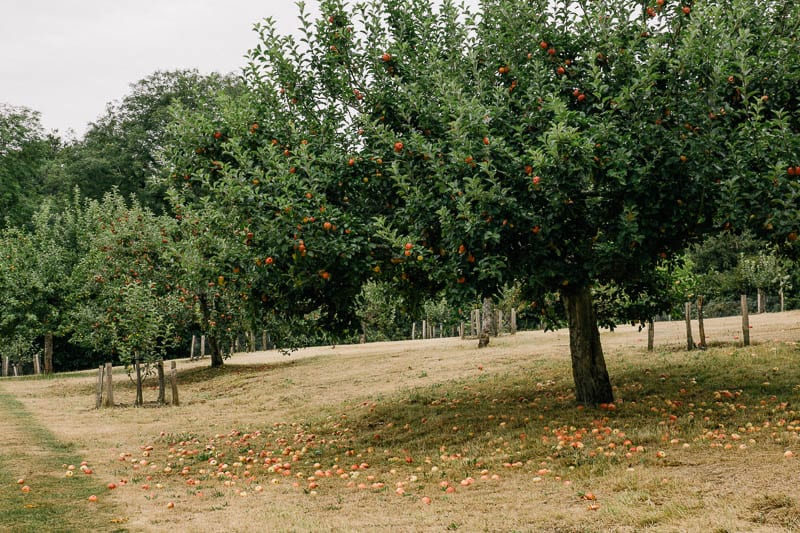 I wish I had some pink or blue hydrangea as I'd be filling my vases with them indoors. I stopped to admire these when a passing elderly lady stopped to tell me the tale of the garden wall under them. About thirty years ago her husband had cut and numbered the stones at a local quarry for this wall. Then he discovered the numbers had been put on the wrong side. Now when his wife passes this garden she always thinks 'there's the inside out wall.'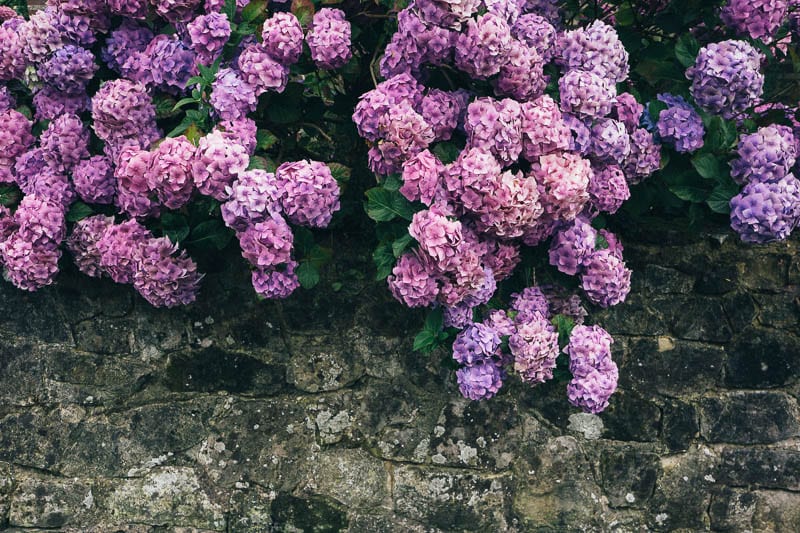 There are fresh rose buds on some of the climbing roses in my garden which means we should have some fresh blooms before August ends and Autumn steps in.