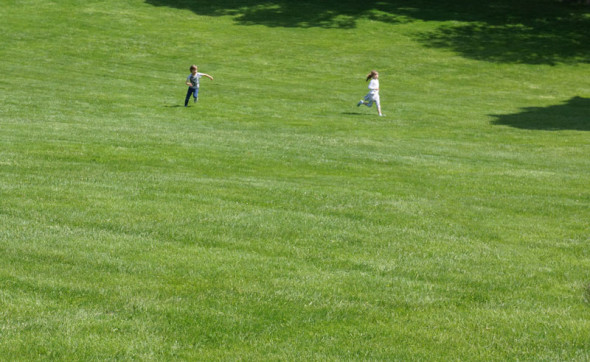 There is a hill that Luce and Theo must run down whenever they can. All day at school but still so energetic. Both of them.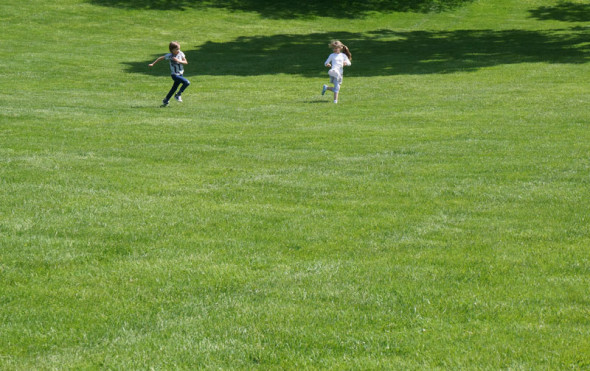 They sort of race each other but really they both just love the freedom, the speed, the wind on their face as they descend the slope as fast as they can.
After going up and down the hill as many times as possible, they pause by the trees at the bottom. Intrigued by bugs in the grass, stopping to pose for me, a gesture, a touch and a look passing between them.
An awareness as twins of each other.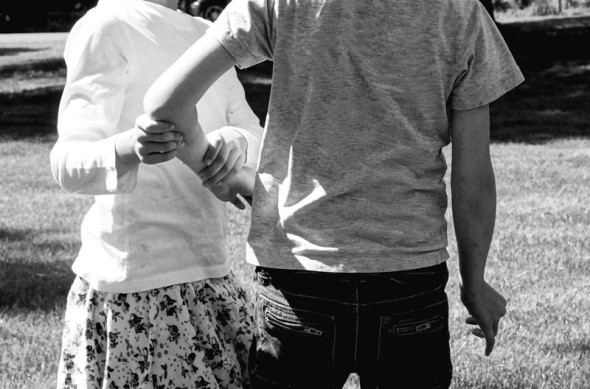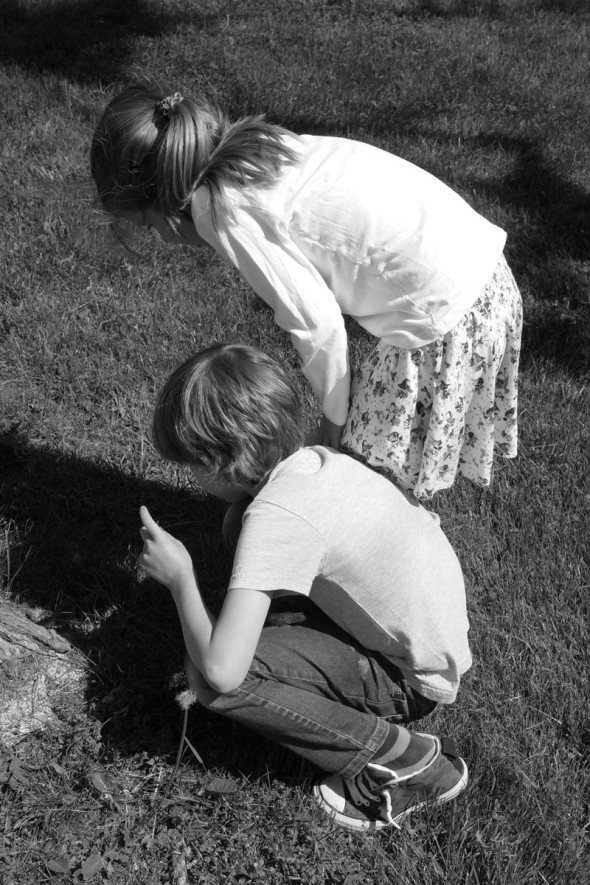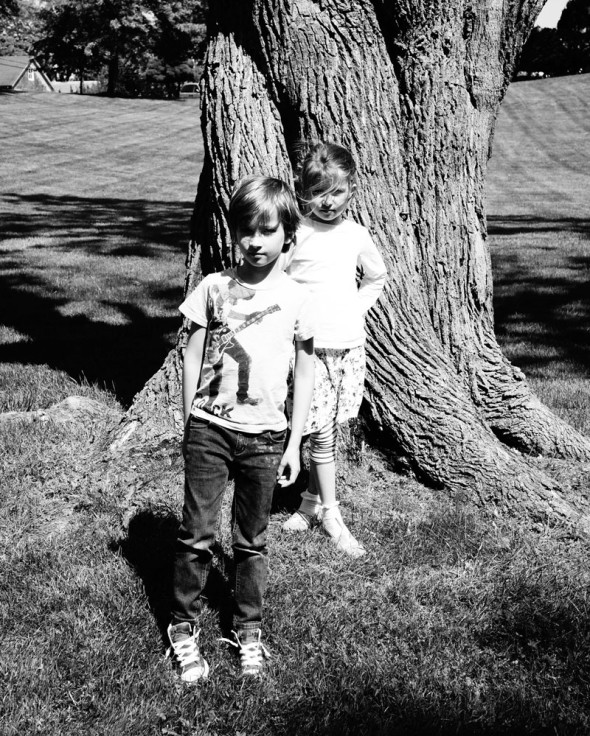 Even when apart a dance of shadows connecting them.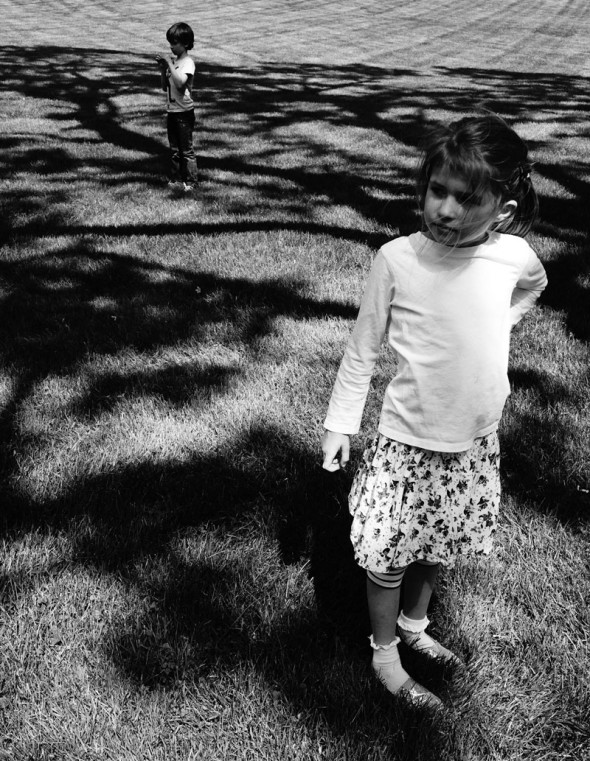 Luce and Theo are siblings and also twins. It's a bond, a link, they'll always have. Whether running together or standing by each other. Whether in the sunshine or in the shade.