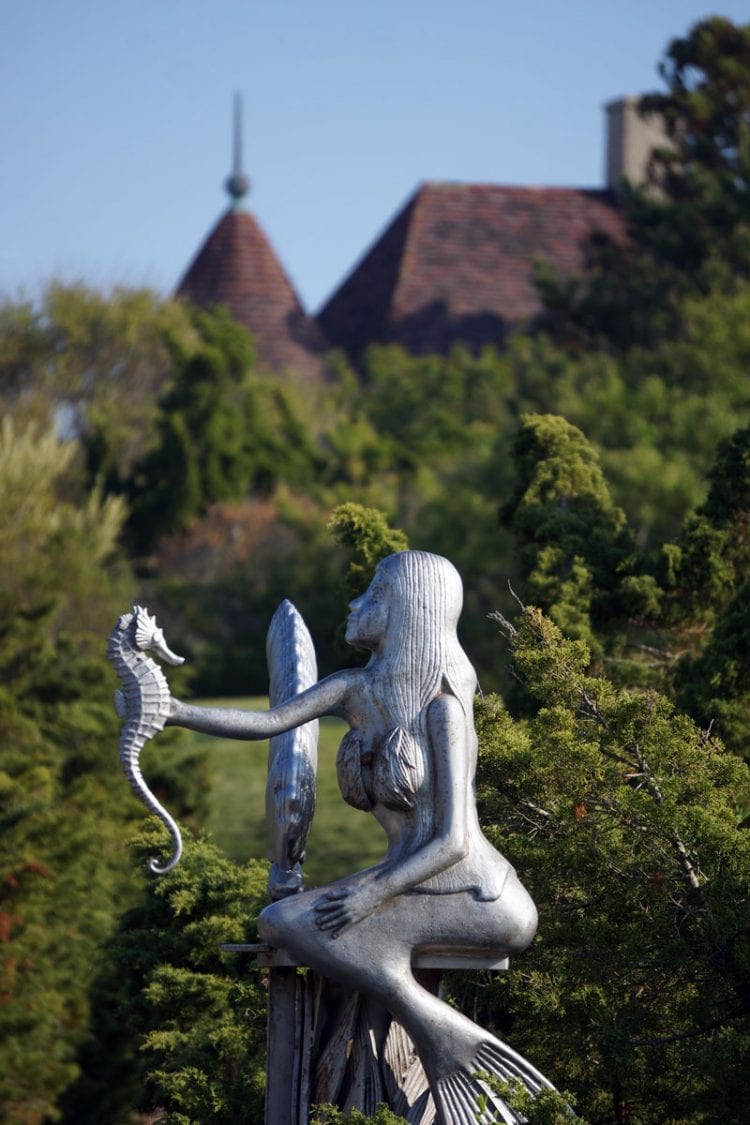 On the gates of a house in Meadow Lane in Southampton are a pair of mermaids. I took this photo this week as I kept passing the gates when visiting a small nature reserve on this Hamptons road known as Billionaire's Lane.
I found this quote in a 1997 edition of the New York Times: "It was quite an odd week in Southampton. First the Architectural Review Board approved the addition of two gates with mermaid sculptures after the owner had agreed to a breast reduction. For the mermaids. Originally the sculptures were, well, zaftig. But to assure that the board approved the gates on Meadow Lane, the owner reduced the size of the breasts and added coverings on them… The more conservative mermaids easily won approval." I looked up the definition of 'zaftig' and, according to the  online Merriam-Webster dictionary, it's a woman who's 'pleasantly plump' or has a 'well-rounded figure.'  
Well hello zaftig mermaid! I know a fabulous car I spotted here in the Hamptons you may want to go for a ride in. But you may need these legs if you want to walk on land.