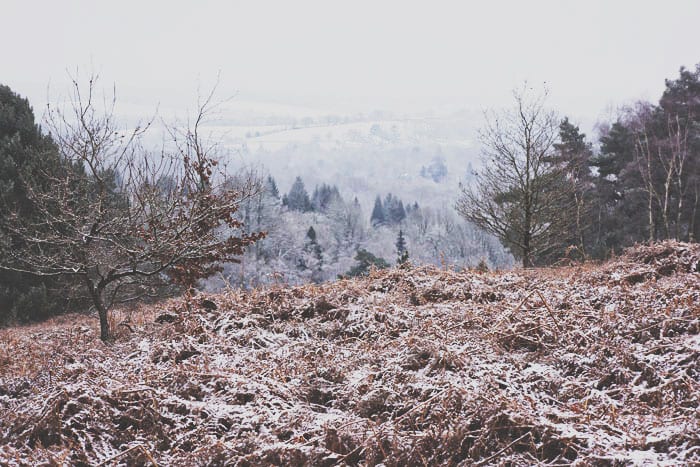 I listened to Luce and Theo excitedly talk about covering our garden with snow angels when we woke up and saw that thick snow was finally falling outside. All I could think about was getting my camera gear and heading to the nearby Ashdown Forest. Which is what I did straight after dropping them off at school. Naturally I got lost when the snow obscured a turning and I missed my intended destination. But I wanted to walk and take photographs so I kept on driving until I found a place to stop near Wych Cross in Ashdown Forest. By then it had stopped snowing which I didn't mind as a view of the valley below began to open up from my hilltop path. At first I went into the woods.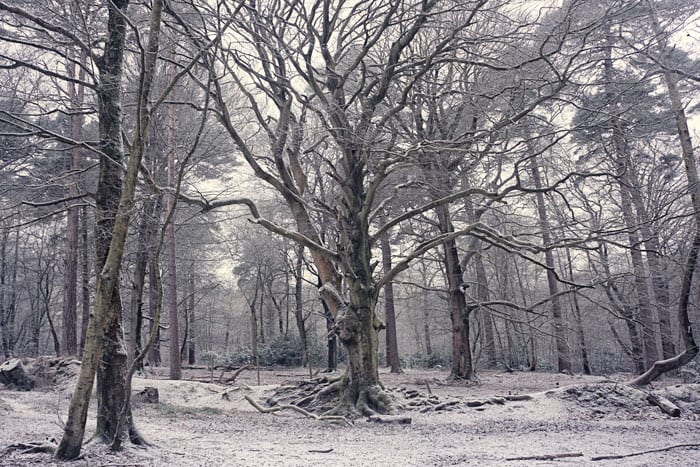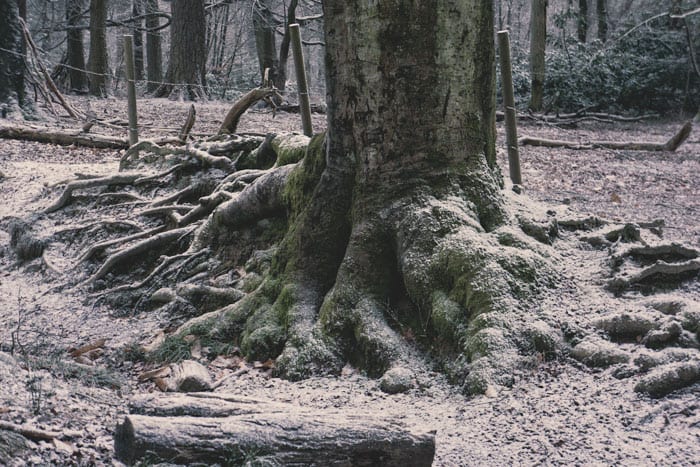 But instead of passing an oak tree standing guard at an intersection I turned around and left the woods wanting to see the view again. All along the way were bushes of gorse covered in snow flakes. Ah the landscape shows sign of kissing (thinking of my previous ode to gorse)!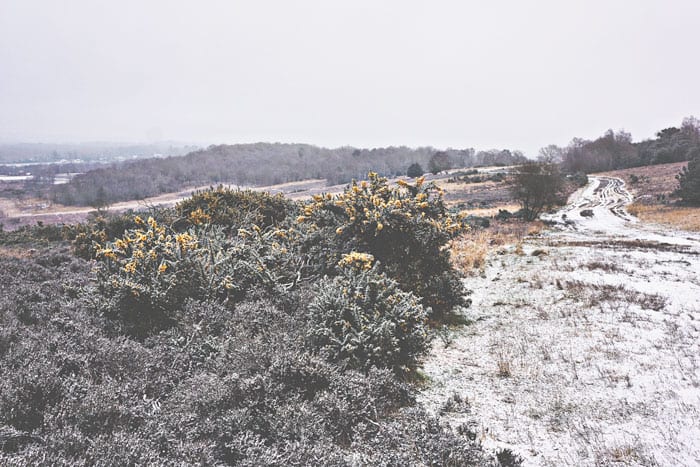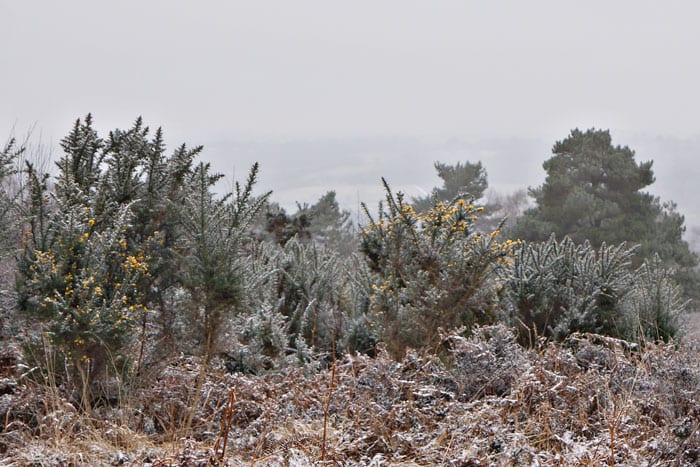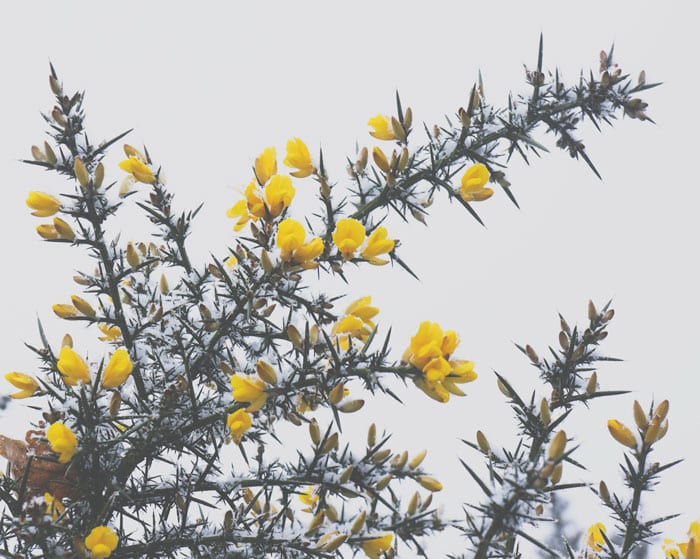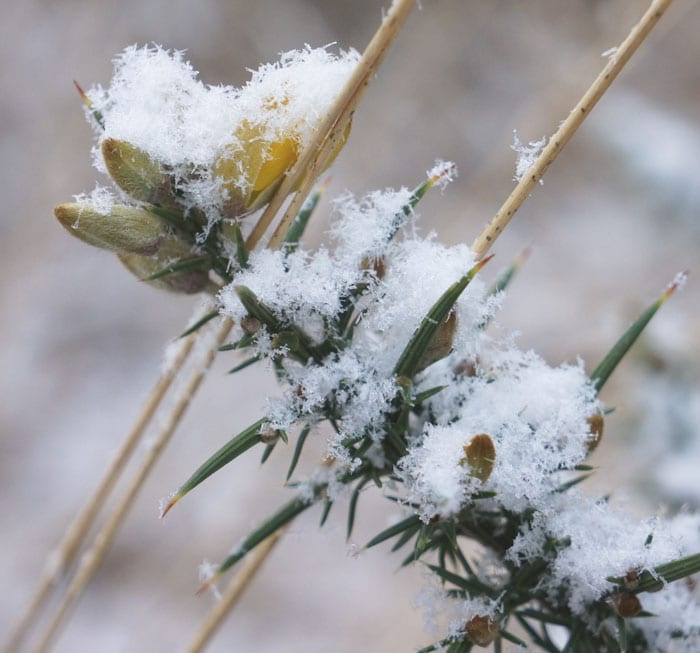 When I reached a pine standing alone on the hill, I remembered I needed to collect some pine cones for Luce and Theo. (We have a couple of crafty projects in mind for them.) Once again I veered off in another direction. The joy of walking alone and being able to take photos and change course at will!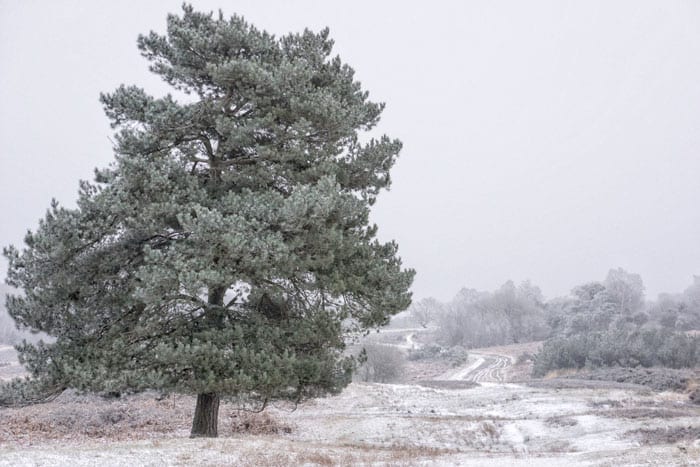 Lo and behold I could see a cluster of pines not far away.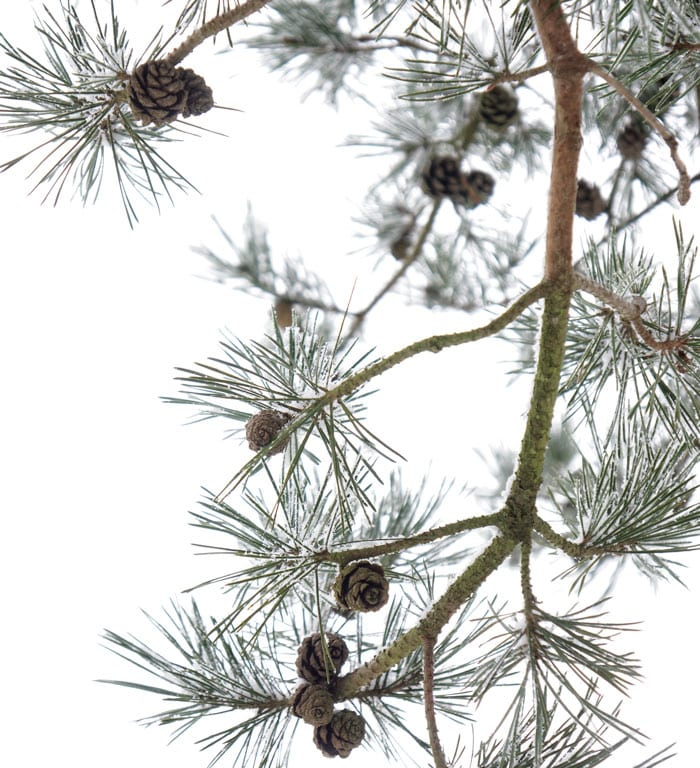 Just after collecting some pine cones – yes, fallen on the ground and, no, not picked from the tree – I was about to follow a path into the woods when I noticed a bench nearby.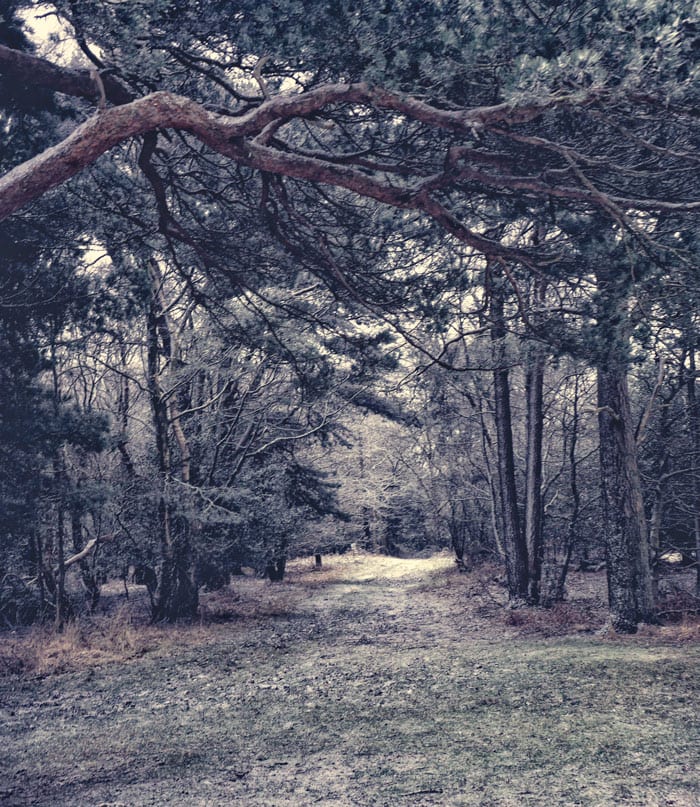 It was in an ideal location to sit and admire the view from Ashdown Forest. But what had grabbed my attention was that something had been left on it.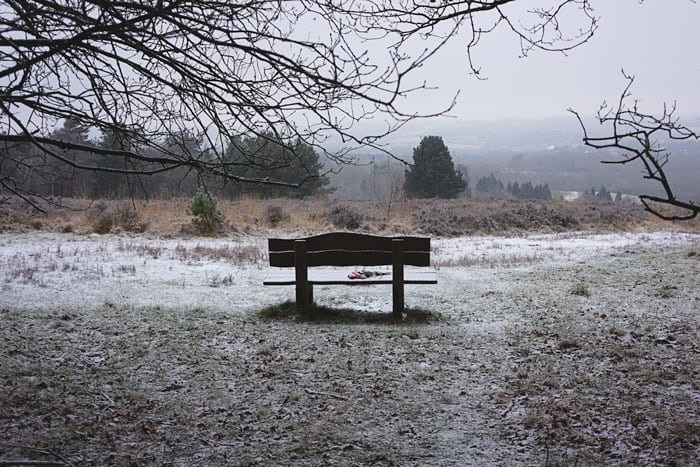 There was a bouquet of roses covered in snow on the bench. Someone had left a token of love before the snow had begun to fall.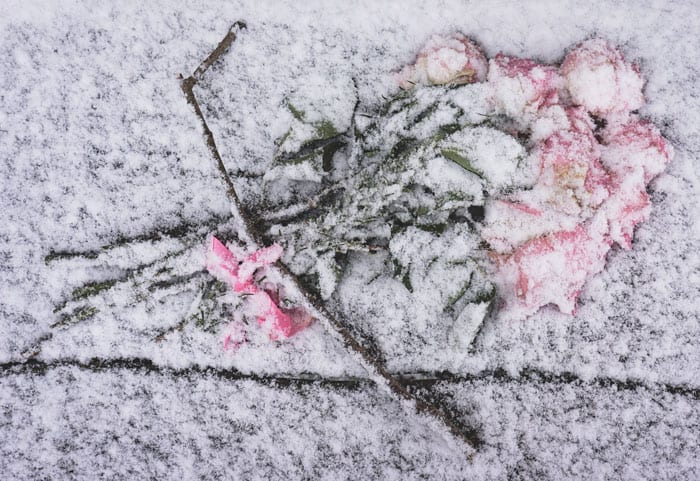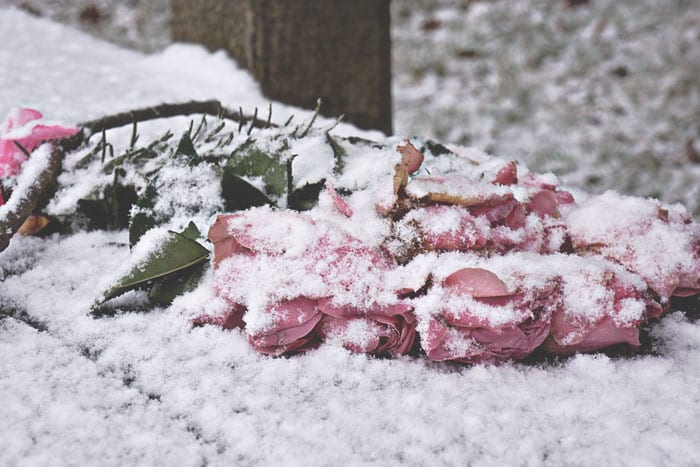 My imagination went wild as I though of the possible love stories behind these roses in the snow in Ashdown Forest. Was this a spot where lovers had once sat together and talked? Perhaps there had been a proposal right here? Maybe they had regularly come here together for walks and stopped at this bench for picnics with a view? Was this bouquet left here in memory of a lost love?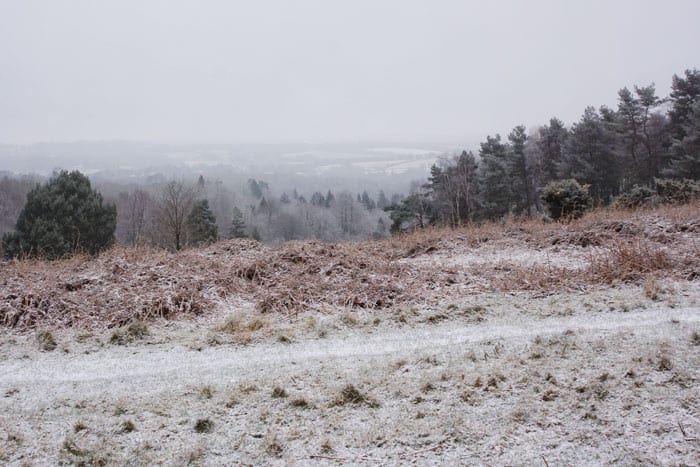 If my two had been with me I would have told them this was the perfect spot to lie on the ground and make snow angels.