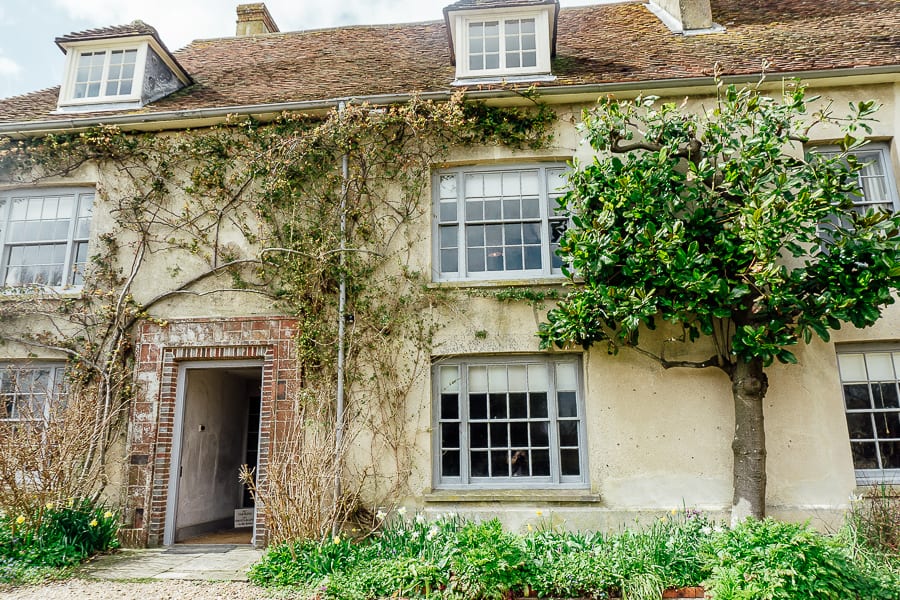 While I was away with Luce and Theo on the East Sussex coast this week, I realised that Charleston was only a short drive away in the heart of the South Downs National Park. I'd been before to this home and country hub of the writers, artists and intellectuals known as the Bloomsbury Group but was keen to go back as it had been many years since my previous visits. We hadn't pre-booked a house tour so I just bought us the Charleston garden tickets. Luckily we had an hour or so when the sun kept showing up and then disappearing before it started raining again.
Here at Charleston the painter Vanessa Bell, her partner Clive Grant and his friend the novelist David 'Bunny' Garnett spent summers with Vanessa's children, relatives and friends. These visitors included E.M. Forster, Maynard Keynes and Vanessa's husband Clive Bell as well as her former lover Roger Fry. The writer Virginia Woolf, Vanessa's sister, had a home nearby with her husband Leonard Woolf. It was not a conventional group to say the least.
Not surprisingly an artist's garden was created at Charleston. It's filled with sculptures and artistic touches, many by Vanessa's son Quentin Bell. Roger Fry, the artist and critic, helped design its layout. In the late 1980s the landscape architect Sir Peter Shepheard restored the garden to how it would have been in its Bloomsbury heyday.
In the front there is a pond with the Levitating Lady made in 1973 by the author Quentin Bell.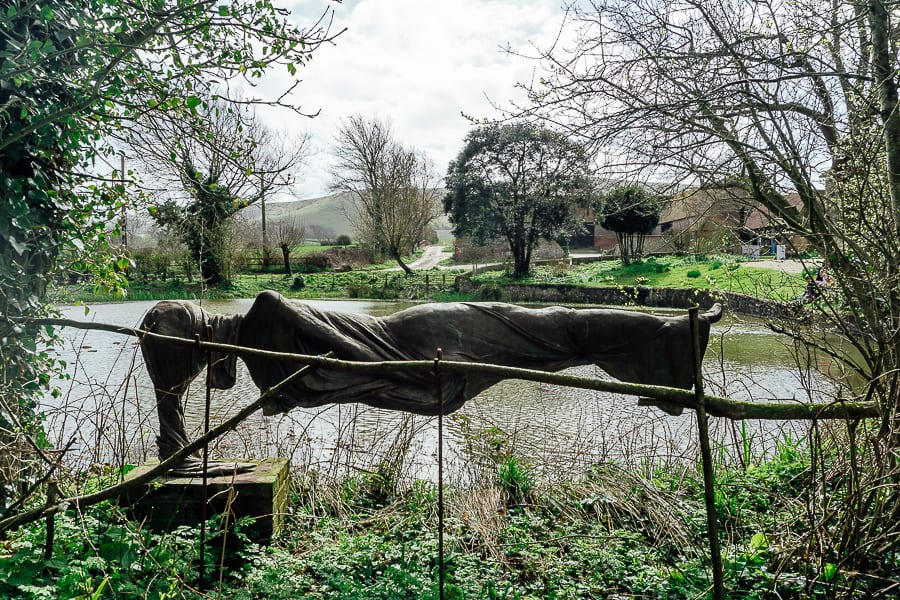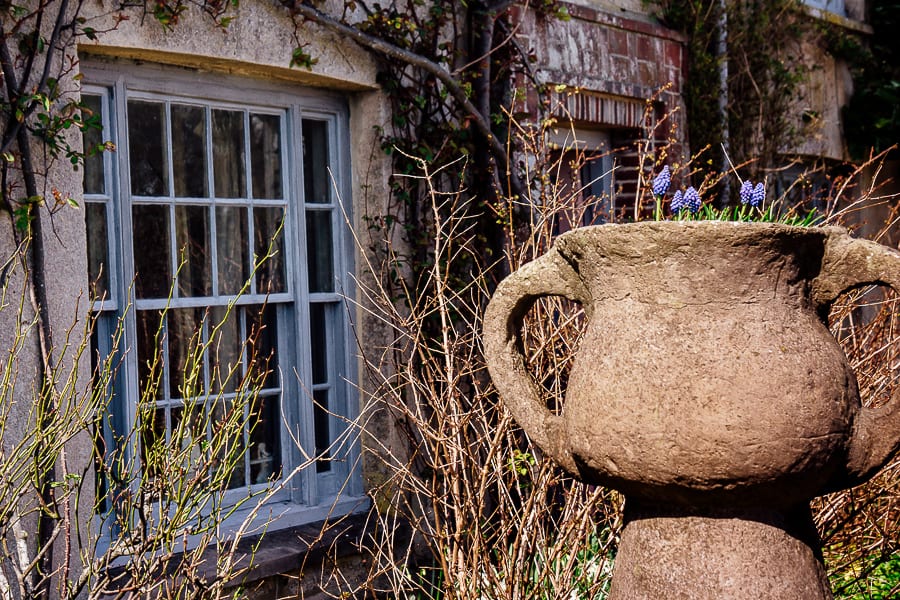 Urn on front garden gate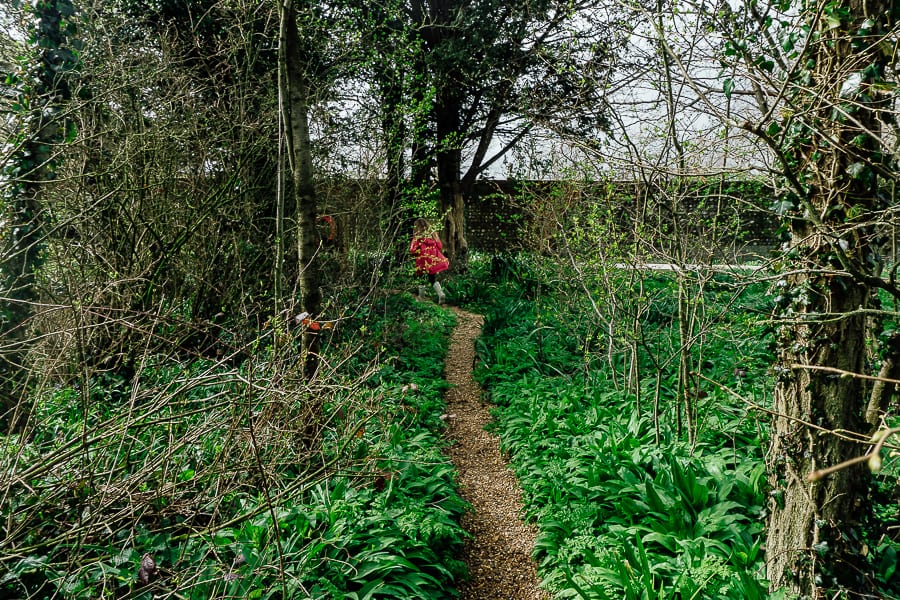 Path between pond and orchard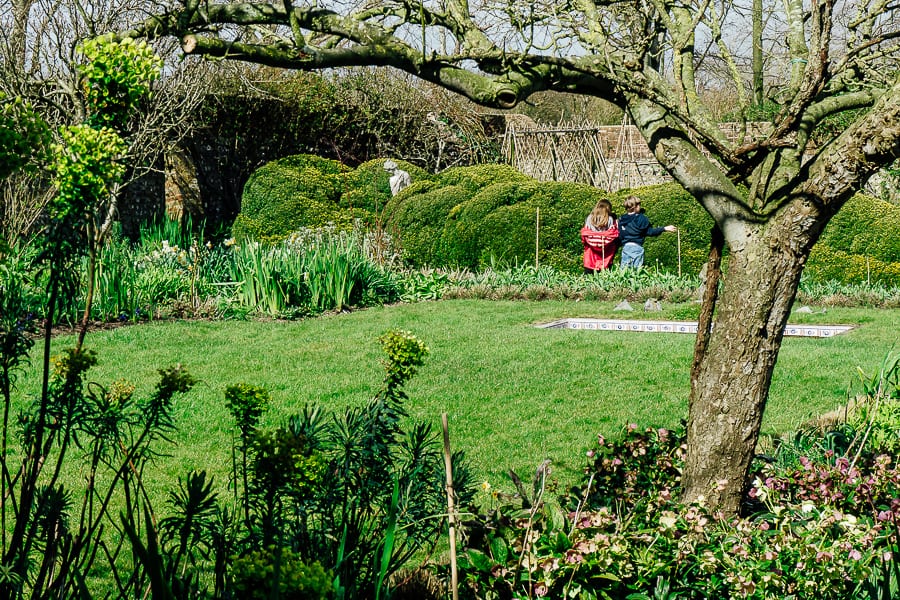 Walled Garden
House opening into walled garden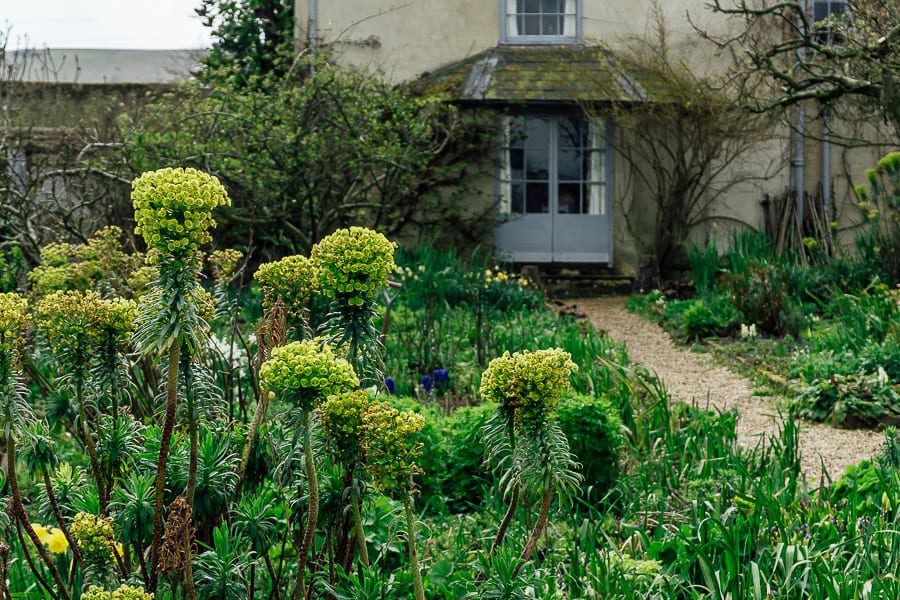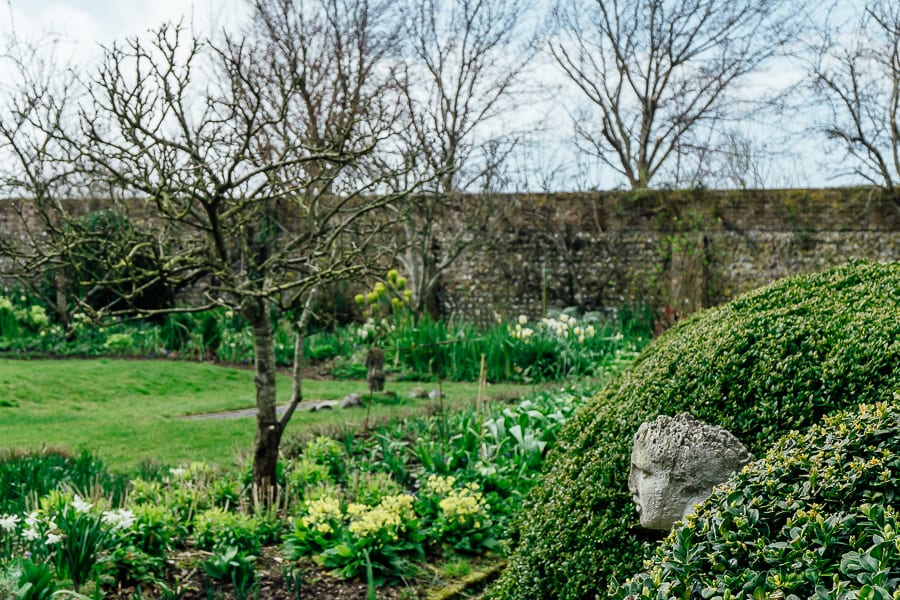 I must say it has been rather amazing here this week. The house seems full of young people in very high spirits, laughing a great deal at their own jokes…lying about in the garden which is simply a dithering blaze of flowers and butterflies and apples." Vanessa Bell letter to son and poet Julian Bell in 1936 (Quote from Charleston by Bell, Nicholson and MacWeeney)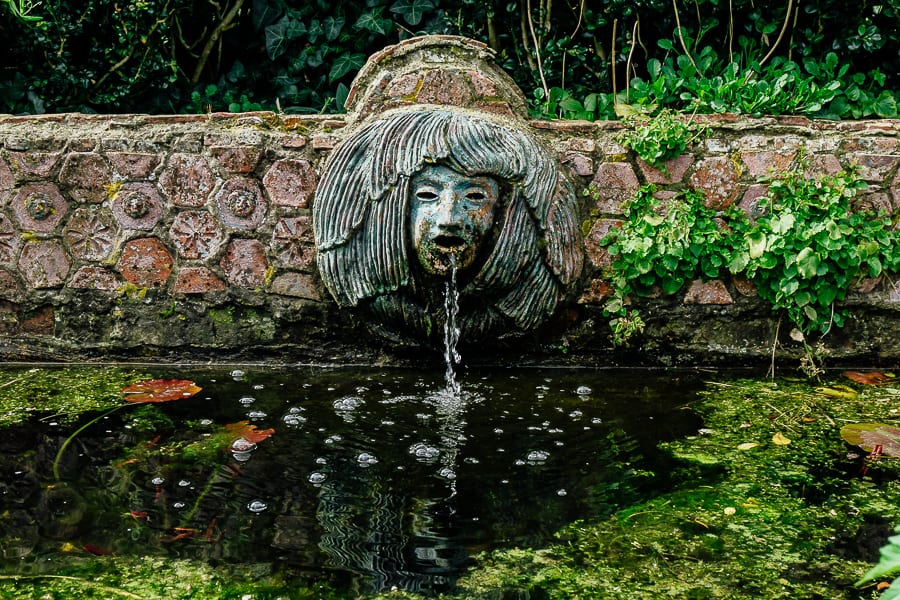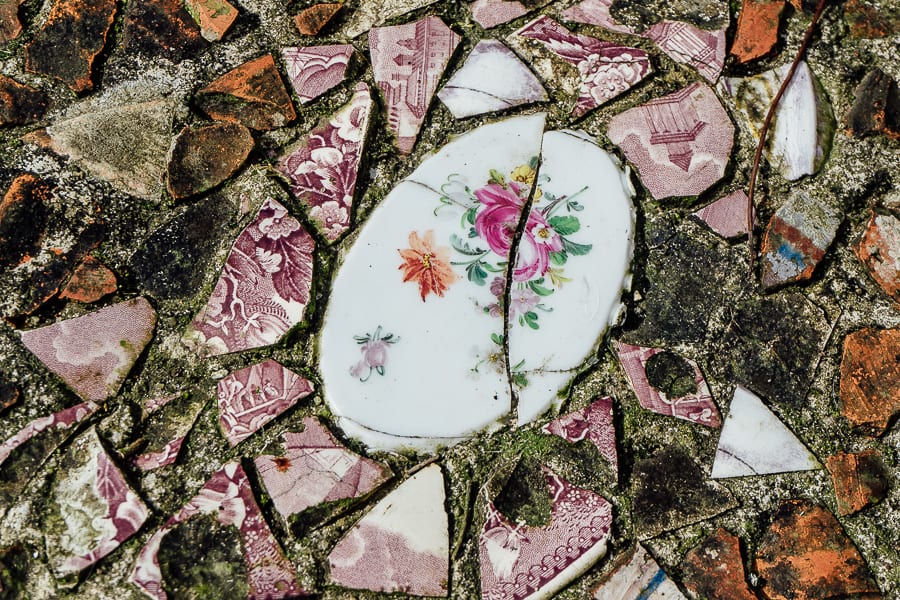 Piazza corner in walled garden designed by Quentin Bell 1946-7 with spouting head fountain and tiles on ground made from broken crockery and terracotta.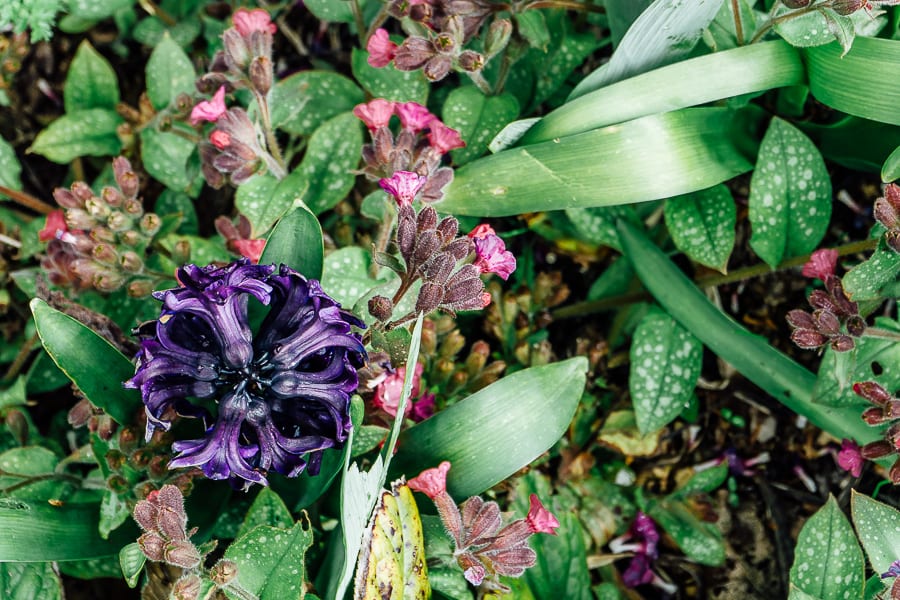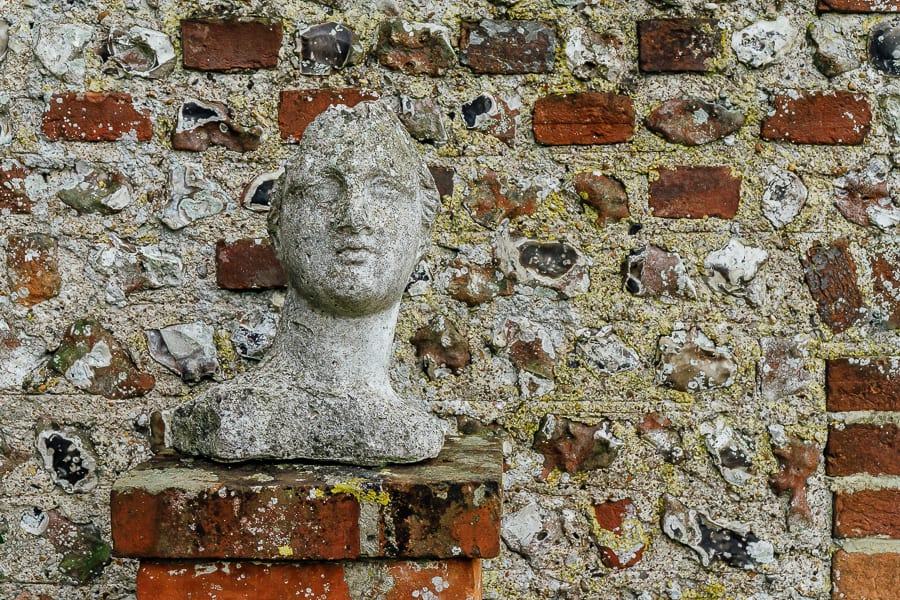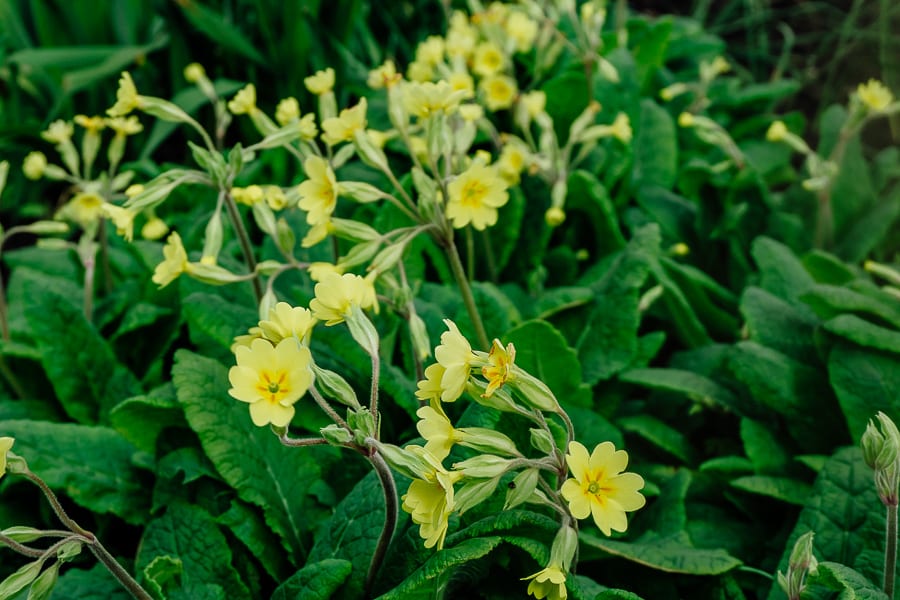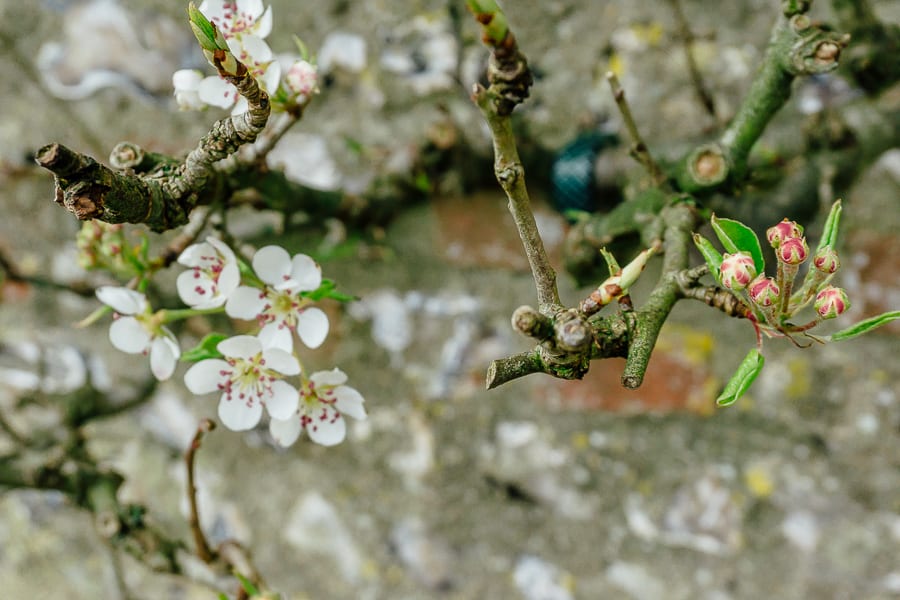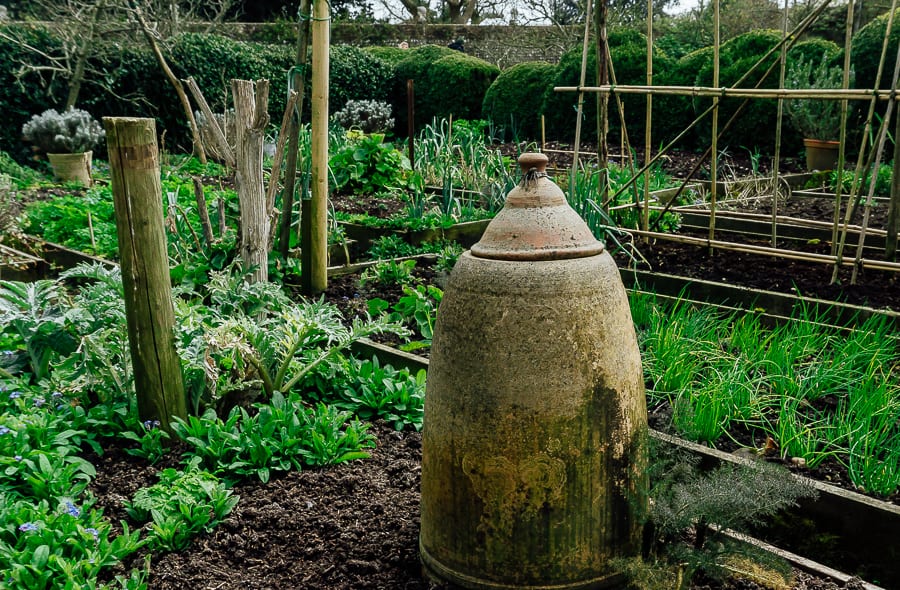 Kitchen garden area in walled garden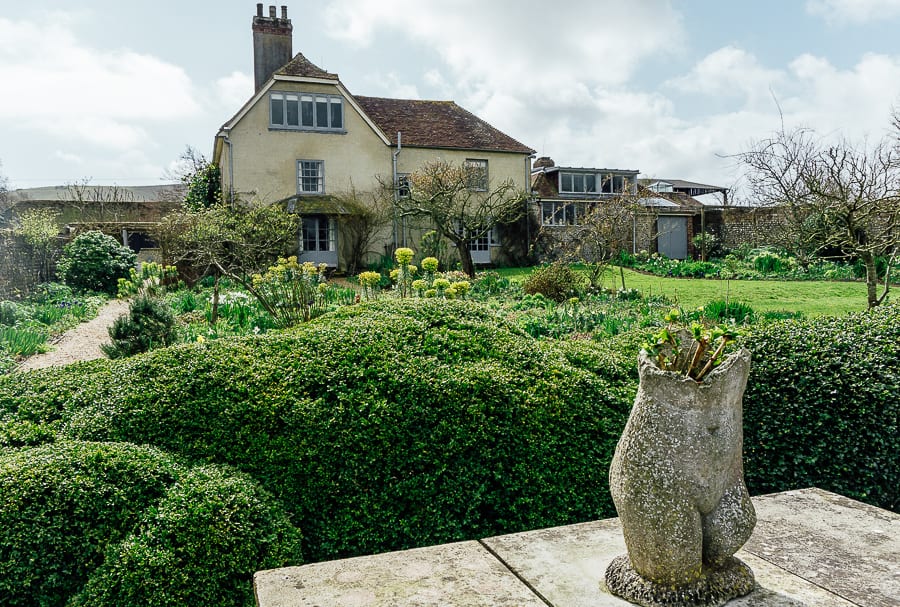 Large windows were added to Vanessa Bell's studio on the second floor overlooking the garden. Duncan Grant converted this torso into a planter.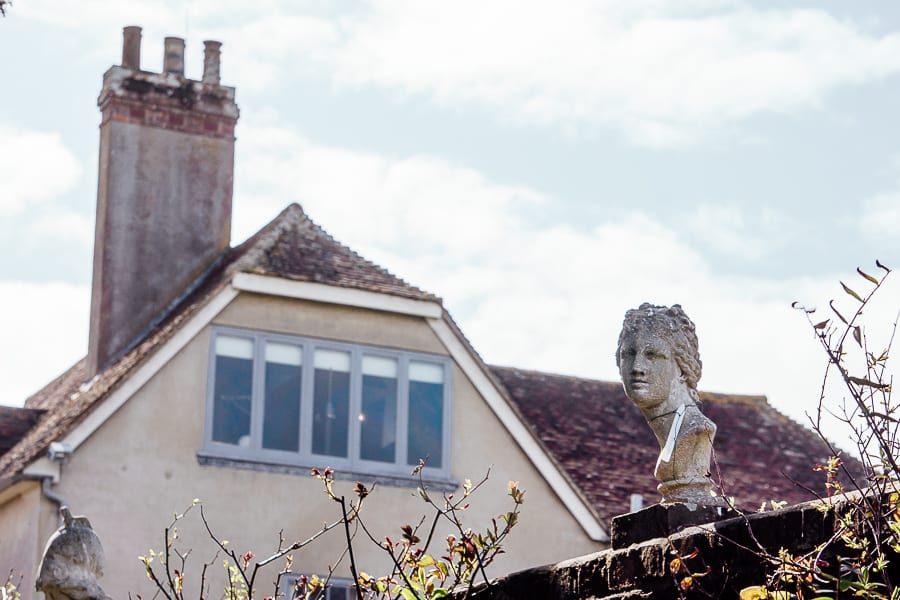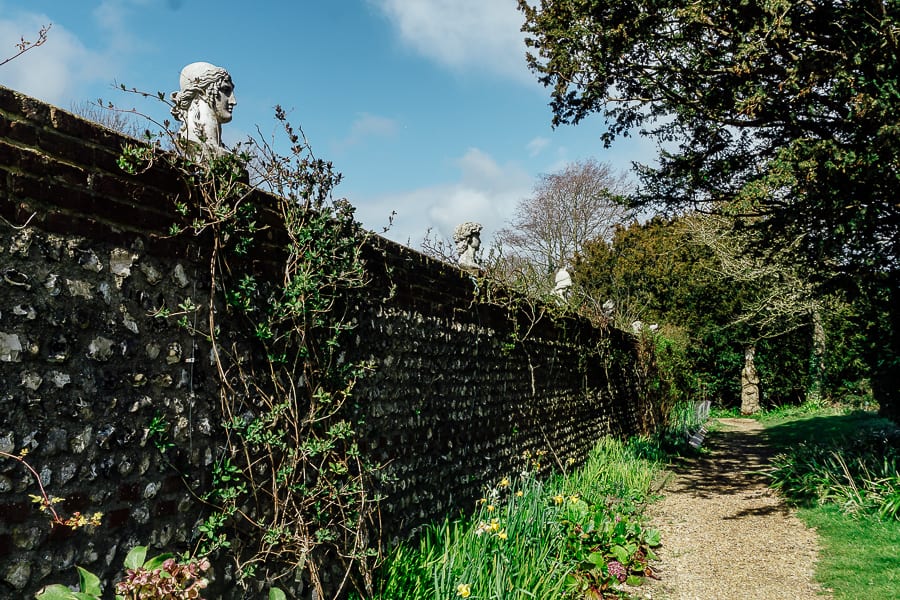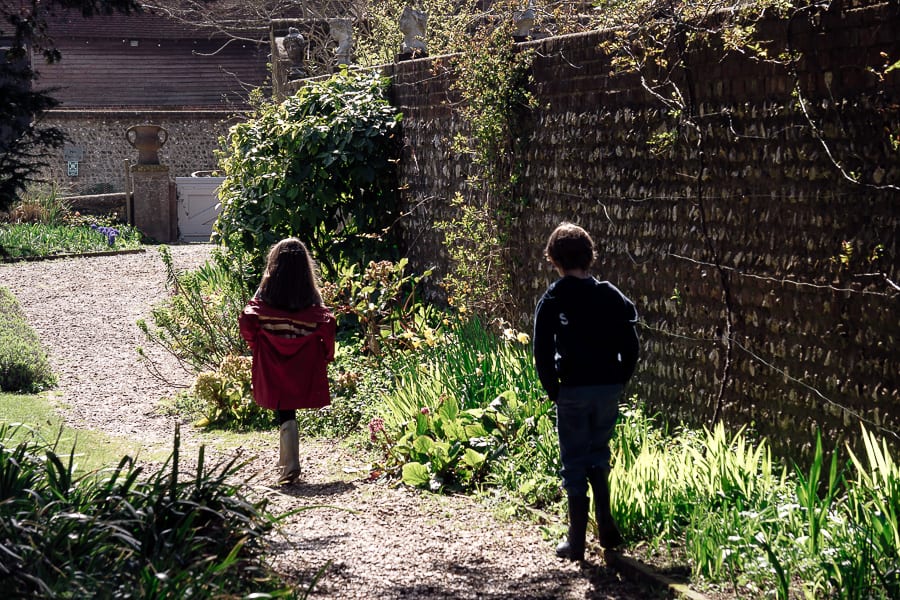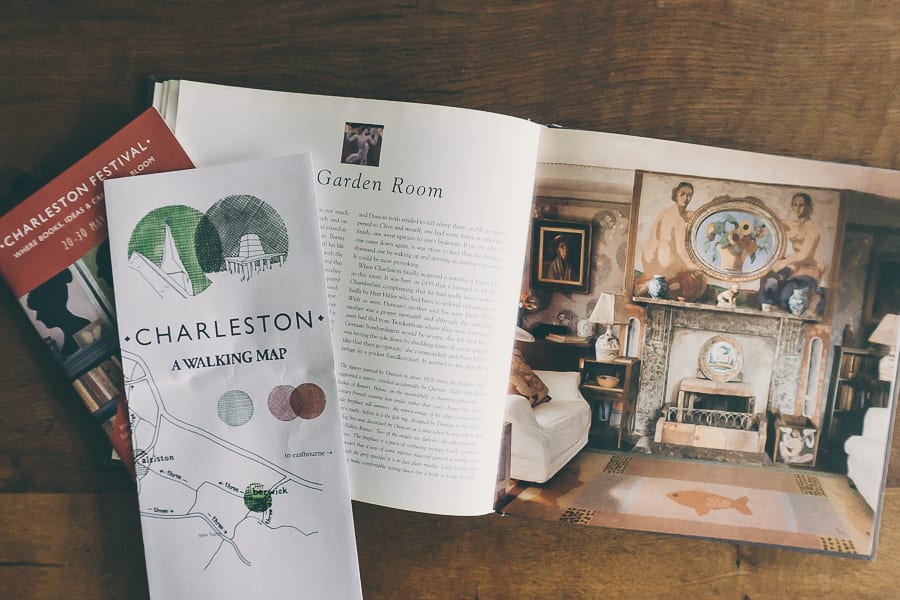 I'm already planning another trip back to Charleston and its garden in the summer although this time I'll book a tour first online.There are also regular creative workshops, talks and the annual literary Charleston Festival in May. To find out about tickets, which days and seasons it's open, how to get here and what's on at Charleston there's more information here.
There are a lot of tempting pottery works and books in the gift shop. As always I had to buy some books but I already have at home from a previous visit Charleston: a Bloomsbury house & garden by Quentin Bell and Virginia Nicholson with photographs by Alen MacWeeney. I do recommend this book written by the son and granddaughter of Vanessa Bell with personal accounts of the cast who lived, laughed and cried in this house and garden.
I'm always fascinated by gardens which an artist has created and helped grow – such as Derek Jarman's garden oasis in Dungeness. Although a gardener made sure there were ripe fruit and blossoming flowers for the Bloomsbury crowd to enjoy every summer, it was the creativity of the residents and visitors that makes this Charleston garden special and different.