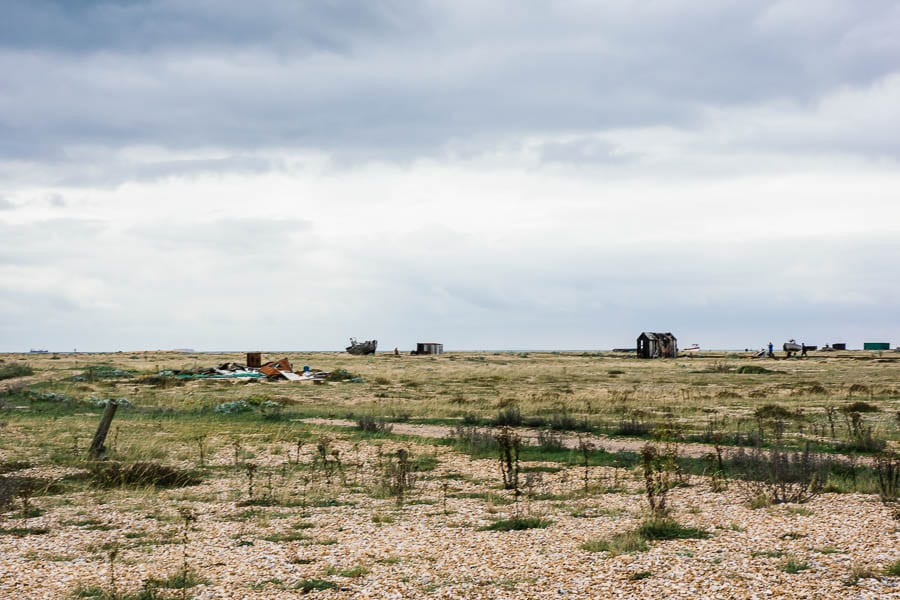 There are some who don't like Dungeness because this headland in Kent resembles a post-apocalyptic wasteland. There are those who are bewitched by the unusual pulchritude of its landscape. It is a place where the vast sky is dominant in the summer and the salty winds incessant in the winter.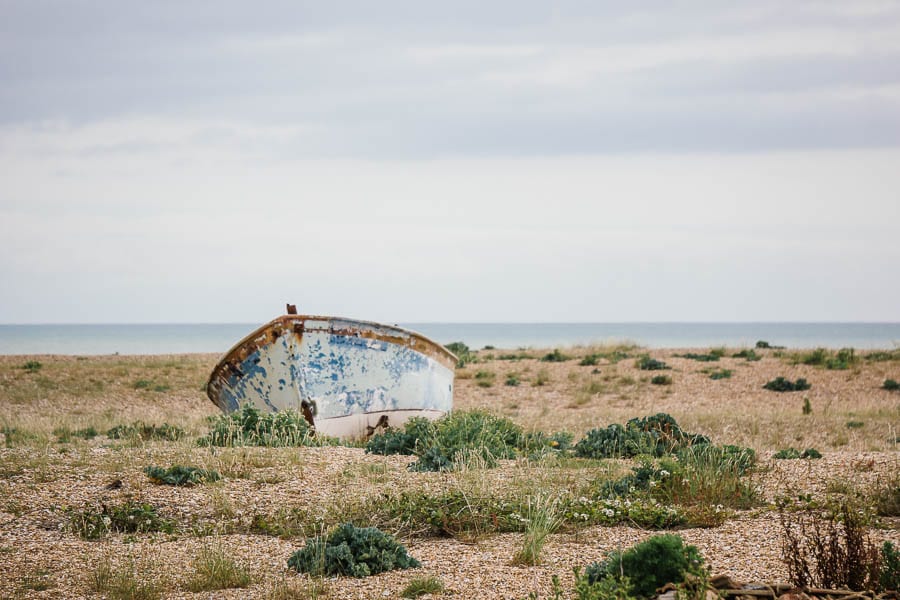 "Dungeness, Dungeness, your beauty is the best, forget the hills and valleys.

This landscape is like the face you overlook, the face of an angel with a naughty smile."
Derek Jarman – artist, writer, film maker, set designer, poet, cinematographer, gay activist – loved Ness, his nickname for Dungeness. It's a shingle desert ( as I explained here) jutting out into the sea in south east England. There's a nuclear power station on its edge with electric pylons like tentacles spreading out across the horizon.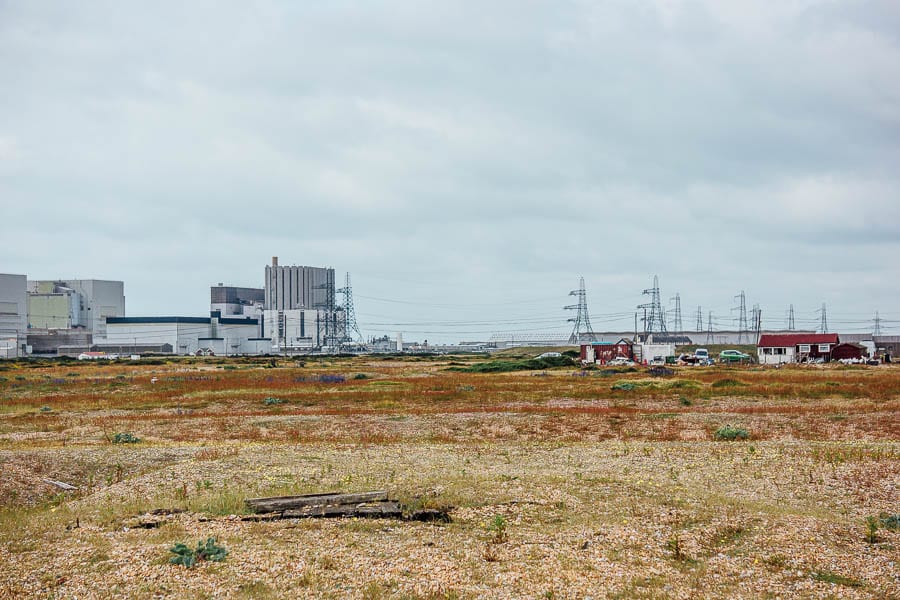 "The nuclear power station is a wonderment. At night it looks like a great liner or a small Manhattan ablaze with a thousand lights of different colour."
In 1986 Jarman bought Prospect Cottage in Ness. The fisherman's cottage was built in 1900 and painted in black tar with yellow window frames. Jarman didn't change the cottage's colours. The last book he wrote was Derek Jarman's Garden. It's a mixture of gardening book and memoir about life and death. He records in detail his plantings in this otherworldly place with its shingle base while also revealing in poems and journal entries the anguish of losing friends and his own decline. He died in 1994 of HIV-related complications.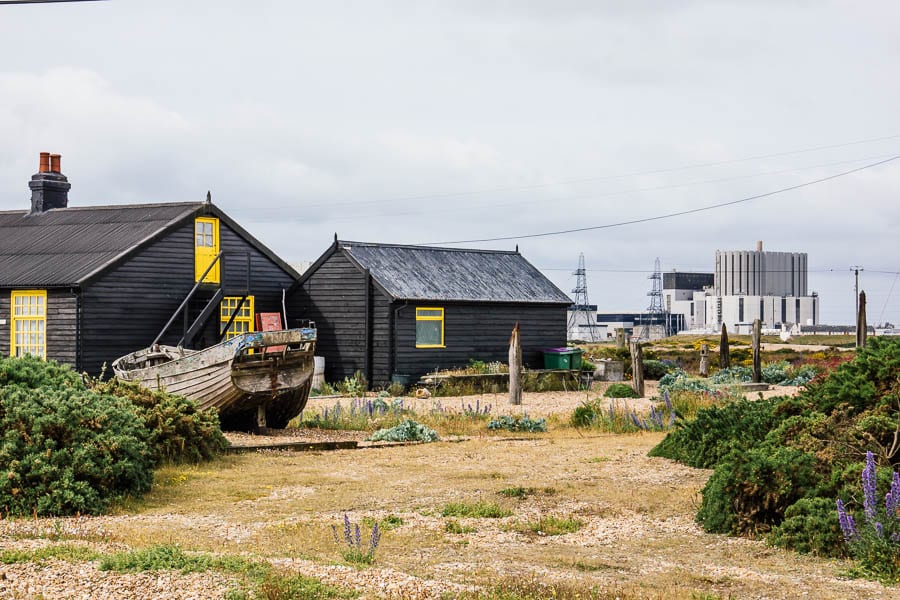 All the quotes are from this book.
"The garden has been both Gethsemane and Eden. I am at peace."
Like most of Dungeness, there are no fences around Prospect Cottage's garden. It's still private and inside resides Keith Collins, Jarman's former partner. Travellers make detours to walk along its undefined boundaries, unsure whether they are trespassing or not. It's not unusual to see cars lined on the road outside with tentative visitors staring at or taking photos of the garden. I was told by a friend that it was a National Trust garden – which it's not. Perhaps because Derek Jarman's garden now feels like part of the whole that is Dungeness.
Photos in the book Derek Jarman's Garden were taken by Howard Sooley, the photographer and Jarman's friend. He captures the garden at the beginning as well as on its journey with Jarman throughout the seasons.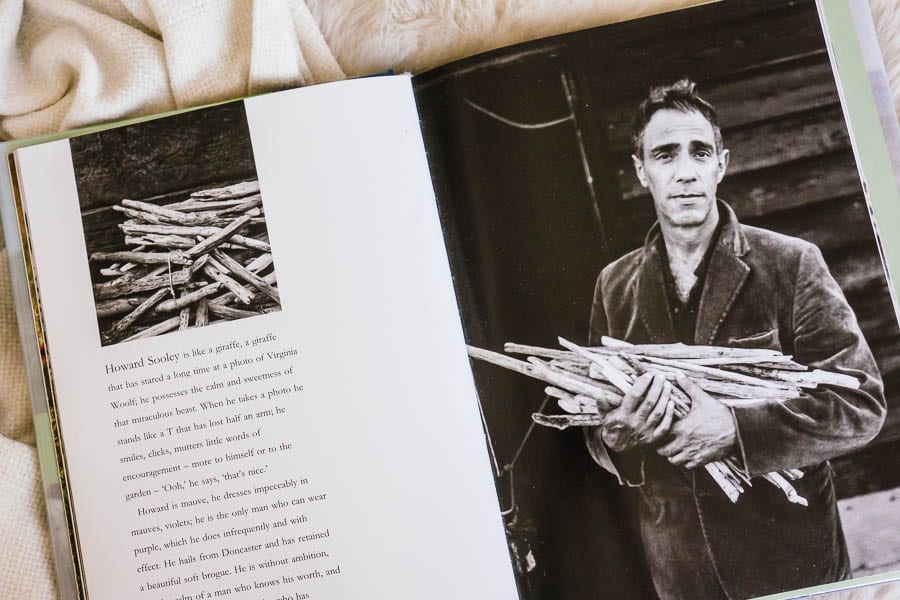 My photos were taken in June as well as September – when the colours in the garden's flowers are strong and then fading.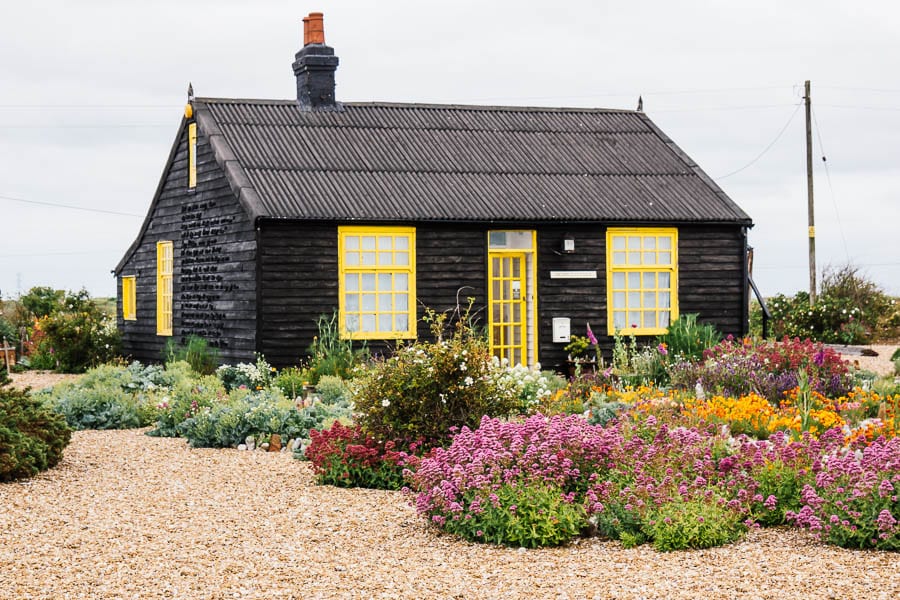 June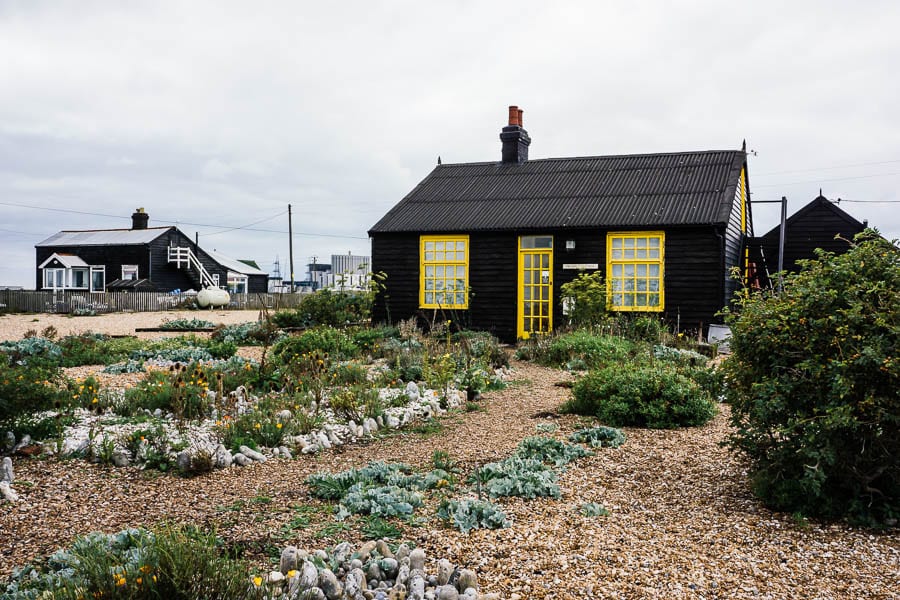 September
The garden continues decades after his death. Growing, changing and thriving according to the weather but it's still Derek Jarman's garden. The one he planted, filled with his collections from the shoreline, and found peace in.
Jarman added an extension and covered a side wall with stanzas from John Donne's seventeenth century love poem "The Sun Rising."
"Dawn can be a miracle, the sun floating up from the sea and slowly crossing the garden. As it passes it can laugh with John Donne, whose poem fills the southern wall of the house."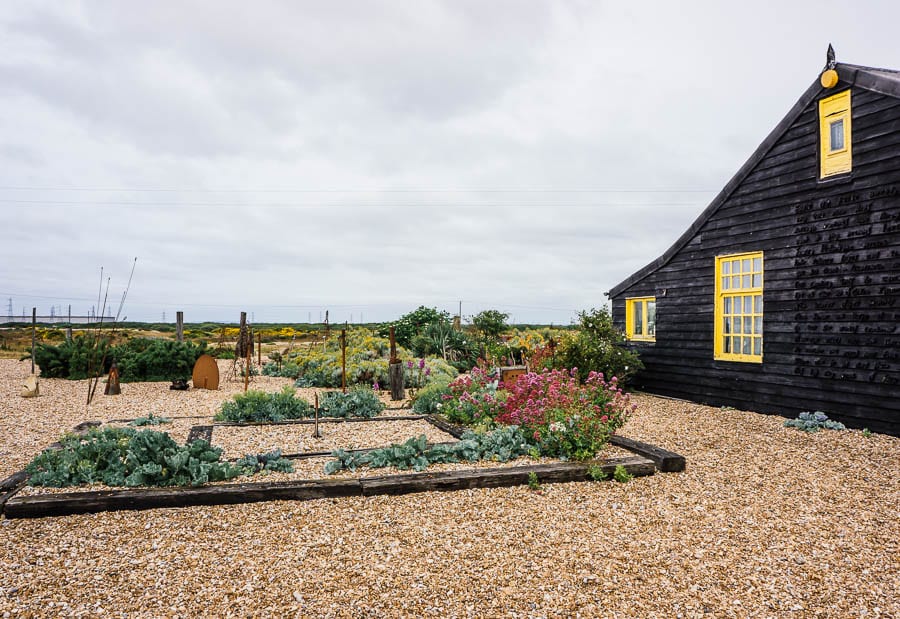 The front garden he viewed as formal, unlike the back. There are flint stones – "like dragon's teeth" – in circles and patterns in the front, almost hidden when the flowers bloom but reappearing when winter approaches.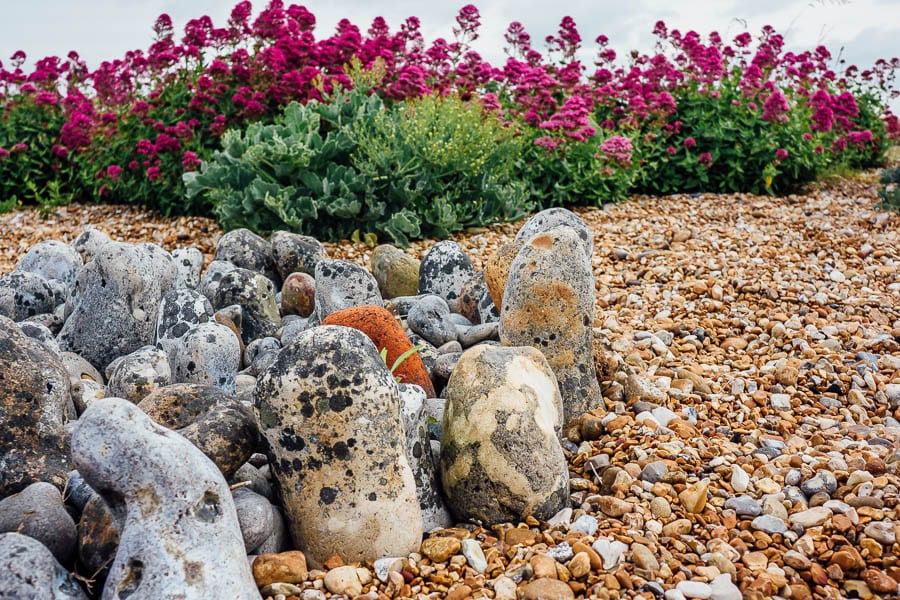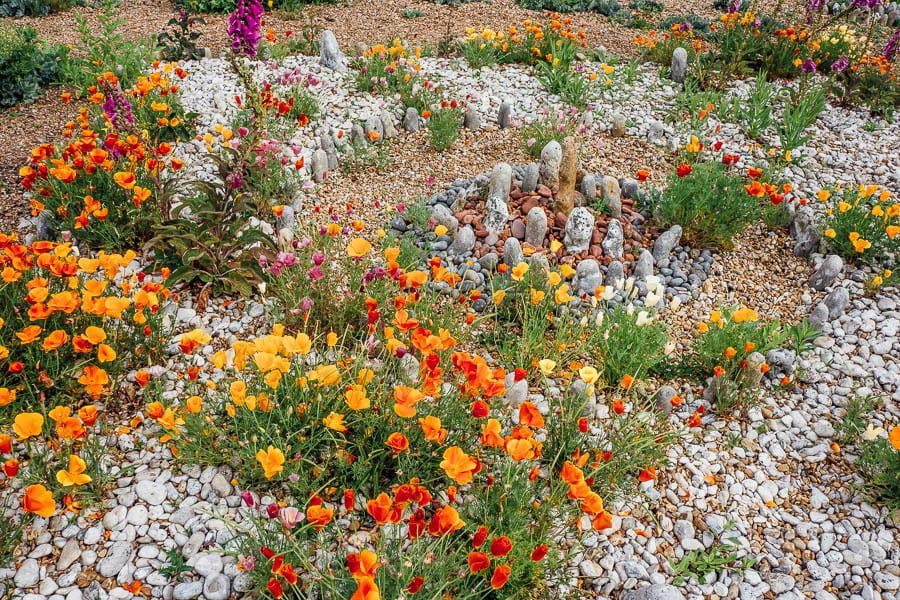 "The stones, especially the circles, remind me of dolmens, standing stones. They have the same mysterious power to attract."
Among the flowers and shrubs he planted were dog rose, lovage, Mrs Sinkins pinks, marigold, santolina, marigold, valerian and bright golden orange California poppies. He writes about why he chose which plants and which suited Ness.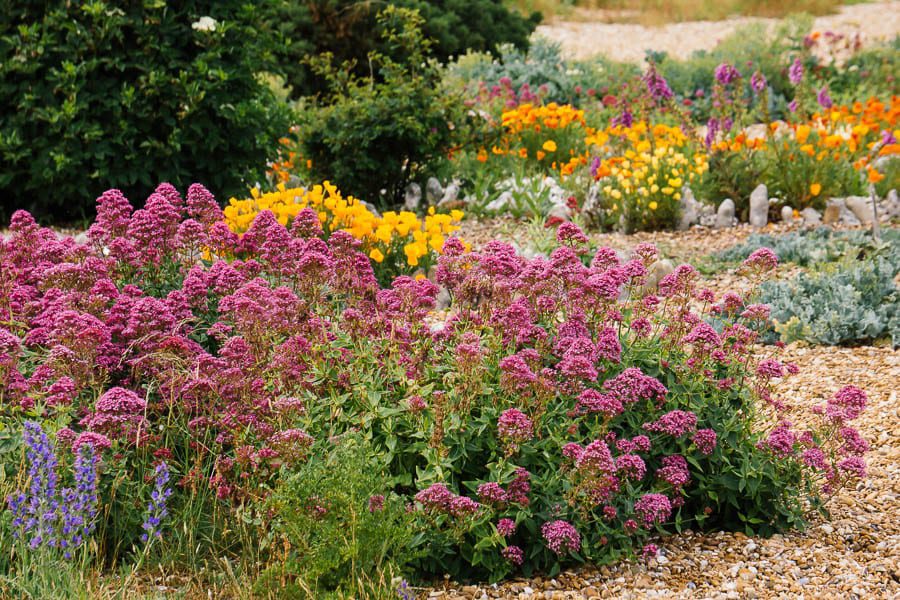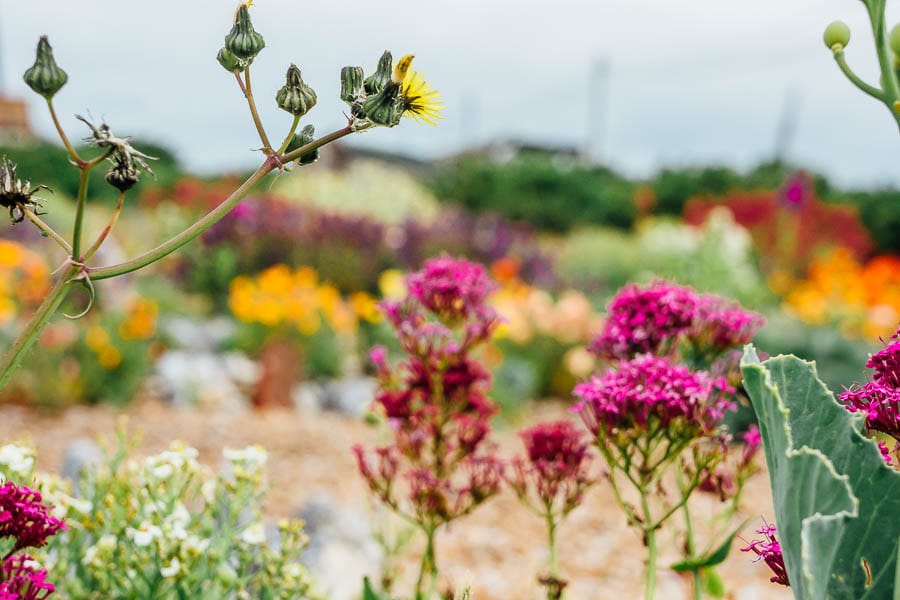 Sea kale, Crambe maritima, like elsewhere in Dungeness, seems to love the shingle out of which it flowers, seeds, shrivels, dries out and blows away in the wind every year.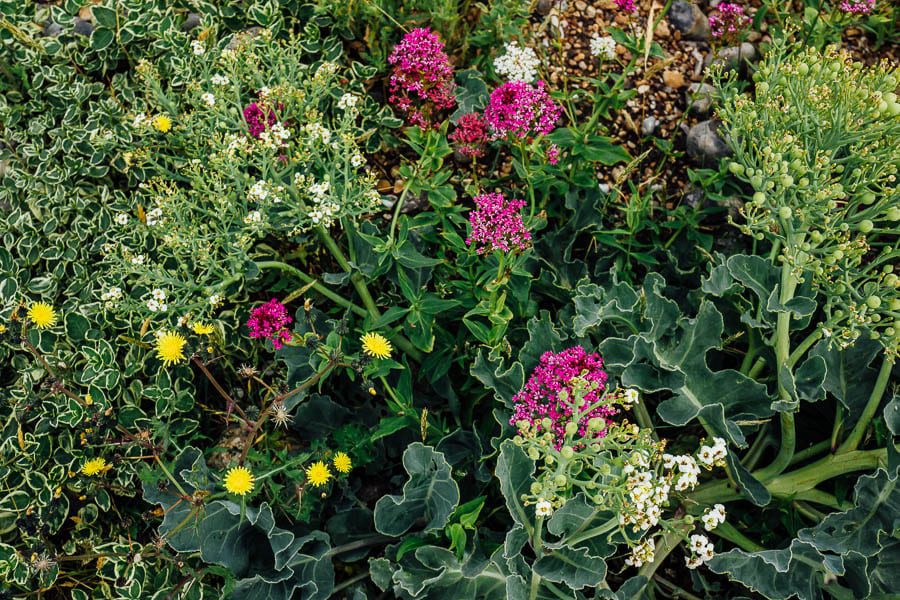 "(sea kale)…they have a heavy, honey scent which blows across the Ness. The flowers then turn into seeds – which look like a thousand peas."
He planted gorse shrubs on each side of the house with a baulk of timber in their centres.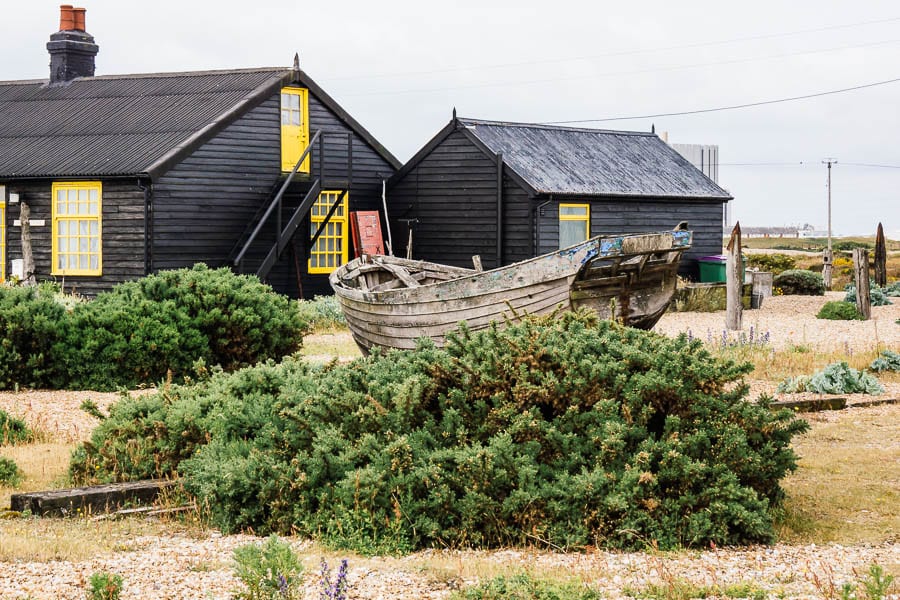 "I would have made a gorse hedge here, but the charm of Dungeness is that it has no fences – to build one would go against the grain."
In the mornings Jarman would ramble along the beach searching for driftwood and other flotsam that would be brought in from the sea. The stones he usually found after a storm. Scattered across the shoreline are rotting boats, rusting metal and abandoned sheds.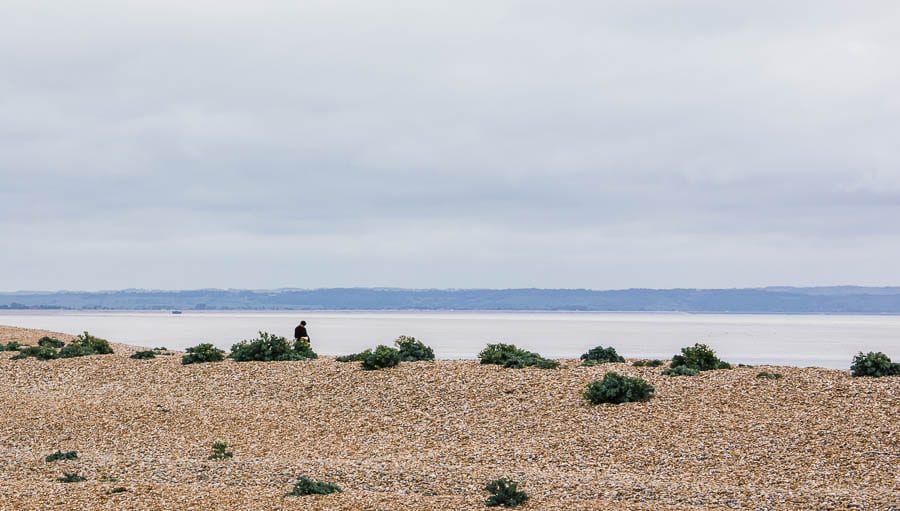 "My journey to the sea each morning had purpose."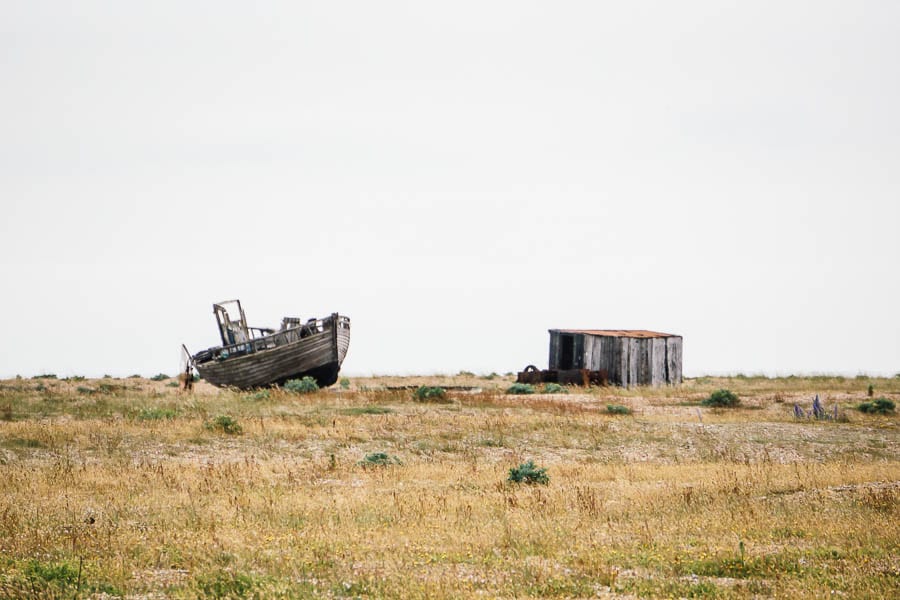 Soon the back of Prospect Cottage was transformed with driftwood and objects offered up by Ness.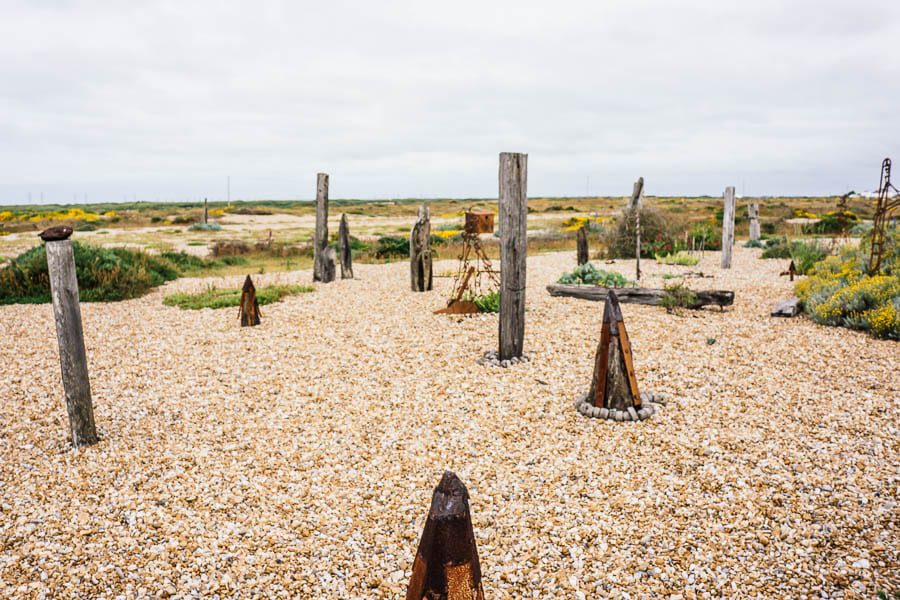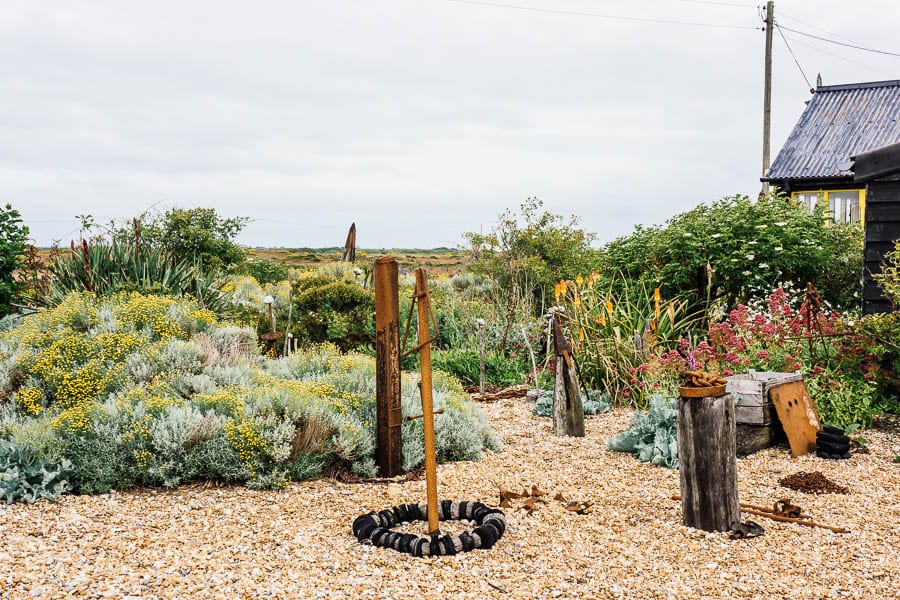 "At first, people thought I was building a garden for magical purposes – a white witch out the get the nuclear power station. It did have magic – the magic of surprise, the treasure hunt."
Derek Jarman's Garden by Derek Jarman with photographs by Howard Sooley – first published 1995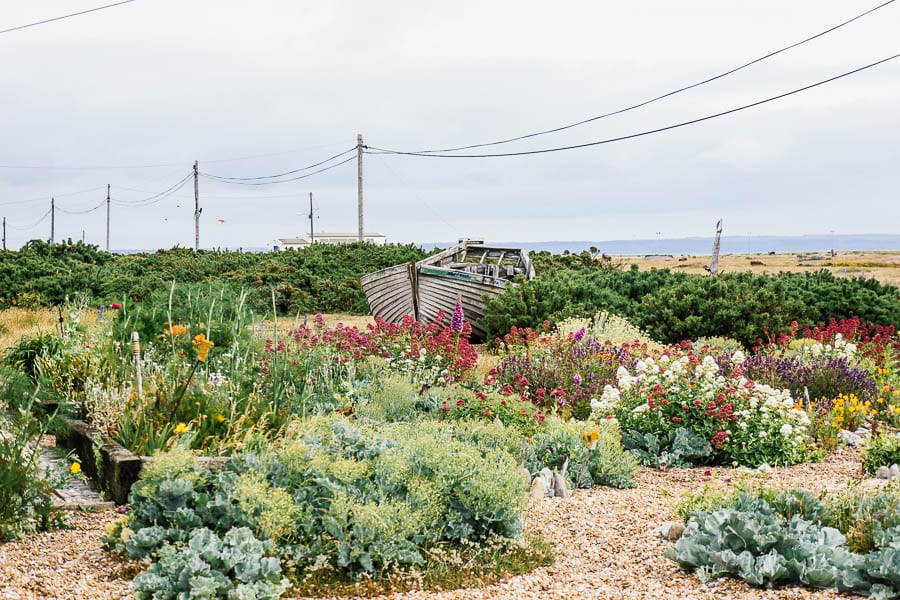 Prospect Cottage was Derek Jarman's refuge. The book is moving to read as he shares his feelings on life as well as his work to create a garden in such an improbable setting. I read the book after my first visit in June. When I returned to Dungeness in September, I almost expected to see him kneeling by a flower bed in the garden which he shares with us. Derek Jarman considered a renaissance man was also a gardener.
"Paradise haunts gardens, and some gardens are paradises. Mine is one of them"