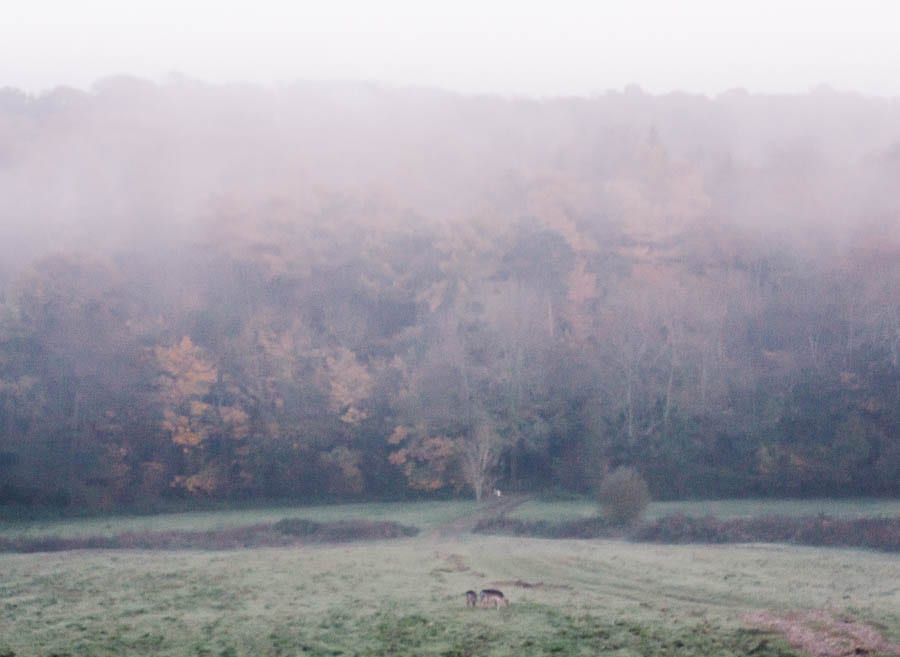 We know people talk a lot about the weather all the time in Britain. Even a couple of centuries ago you could expect the same. As Samuel Johnson wrote back in 1758: "It is commonly observed, that when two Englishmen meet, their first talk is of the weather; they are in haste to tell each other, what each must already know, that it is hot or cold, bright or cloudy, windy or calm." Perhaps it's a consistent topic of conversation because it just keeps changing – like this November. But is it because it's predictable or unpredictable?
I mean I wasn't actually surprised that it was raining today. Nor that the skies were just an awful shade of grey. A day when the dampness just makes you want to have logs burning in the fireplace and a warm hot drink in your hands. A perfect excuse to curl up and read a book. Sorry I can't work / talk / cook / run / (fill the blank) because it's grey and raining.
But our garden has decided to cling on to some colour despite it being November.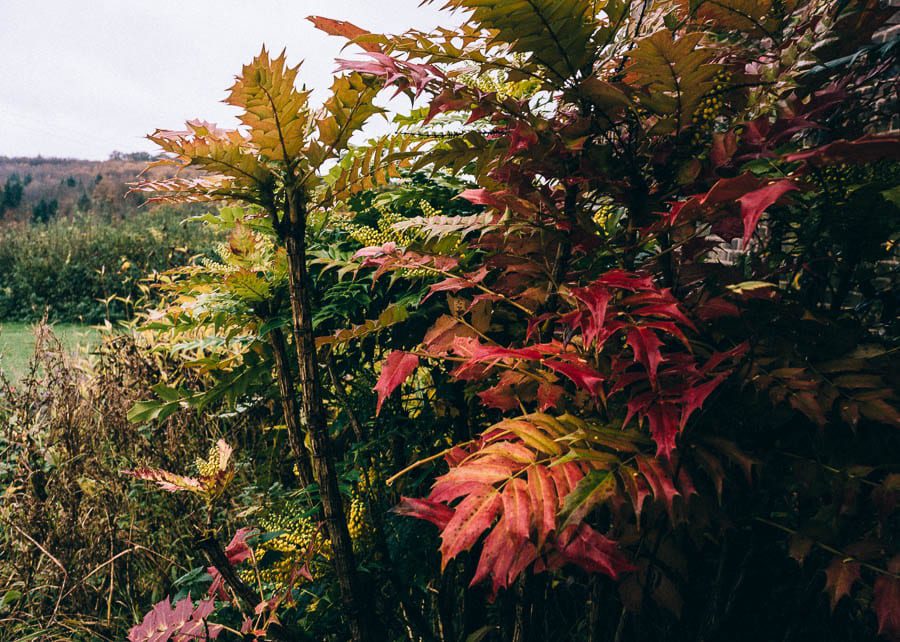 I was reading Landscape magazine in a hot bath (as you do) and I finally found out the name of a plant in our garden which is doing rather splendidly well. Mahonia x media is also known as 'Winter Sun.' It's a hybrid of a plant – Mahonia iomarifolia – whose seeds were brought back from a 1930s plant expedition in Yunnan, China.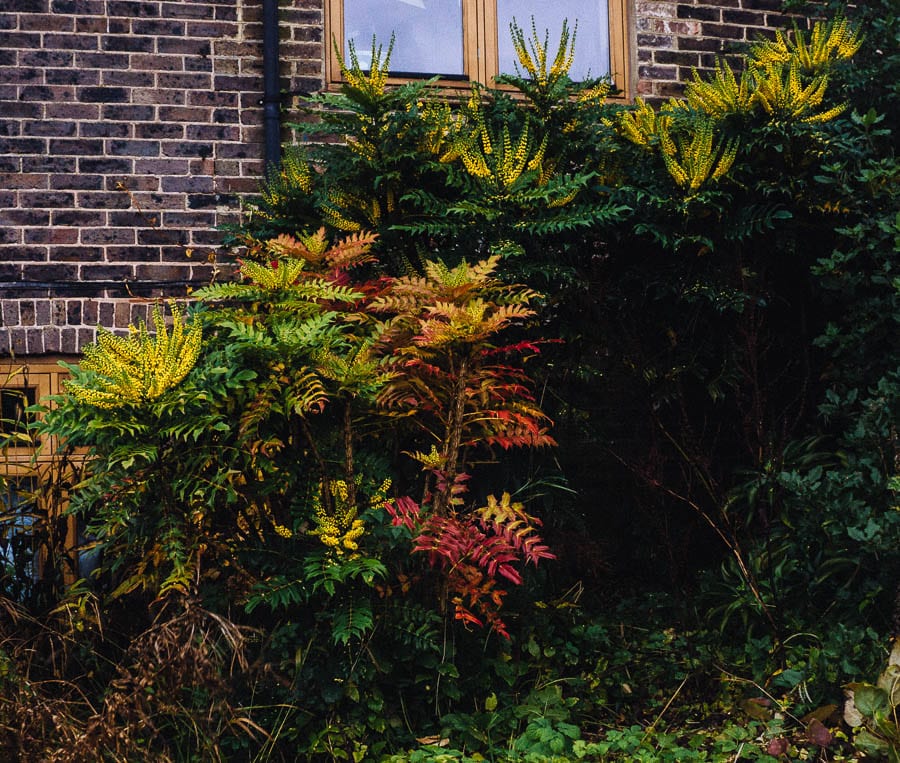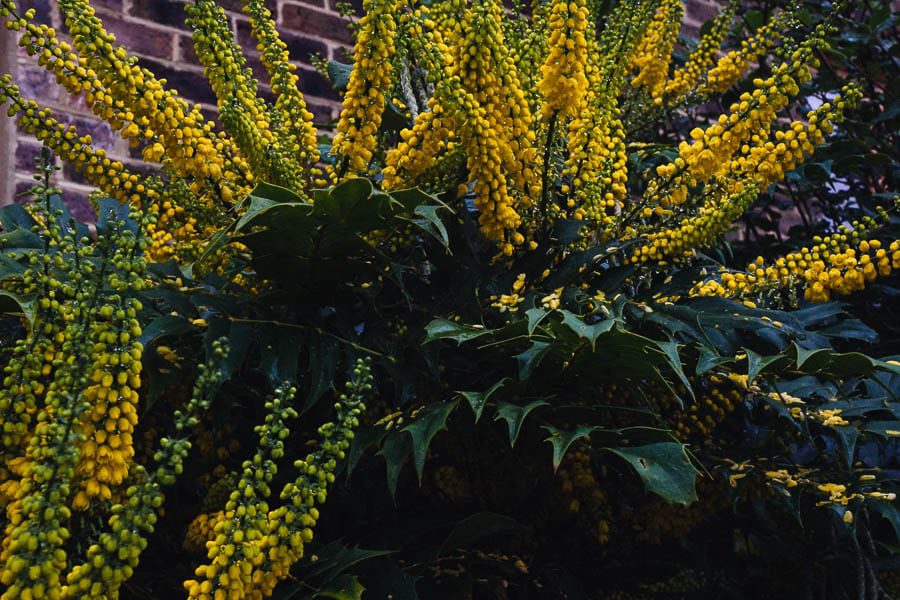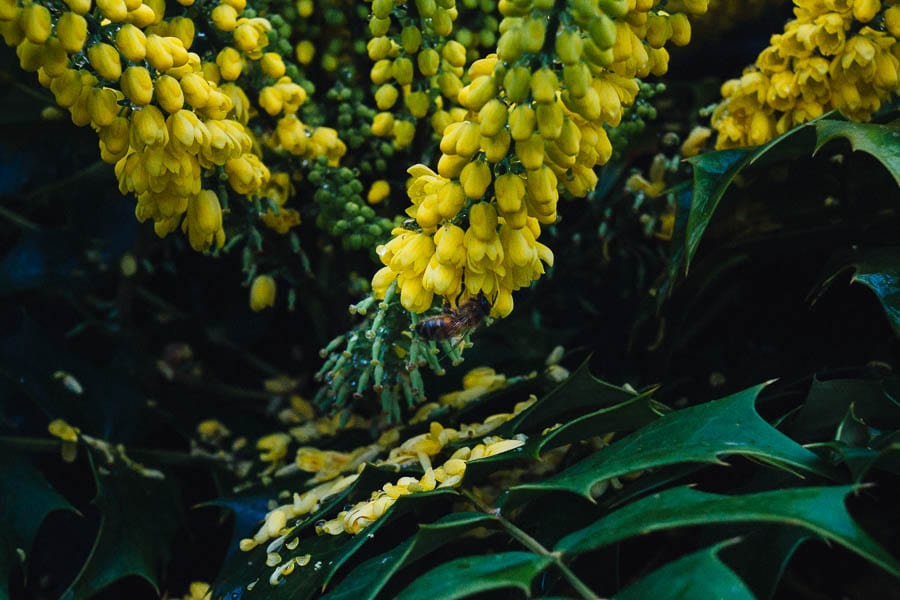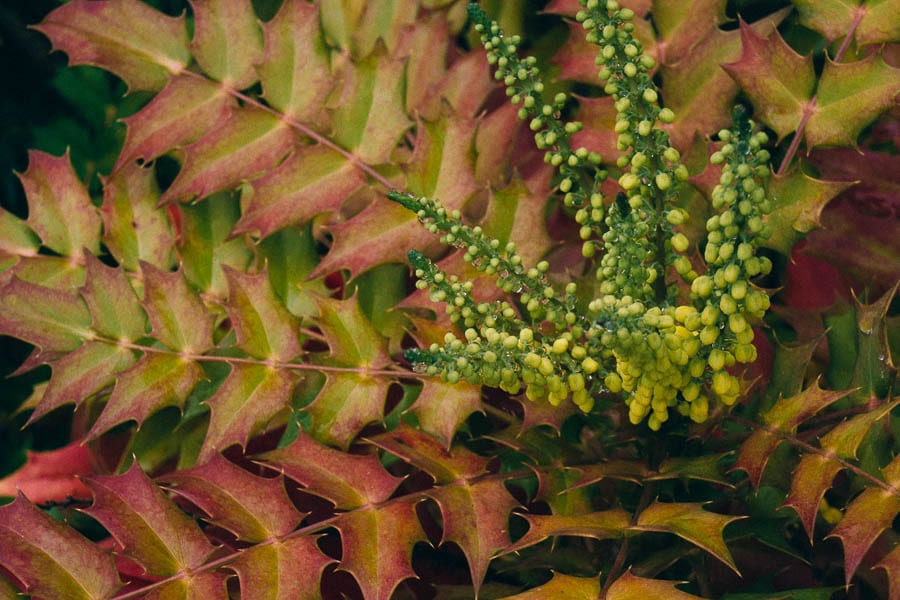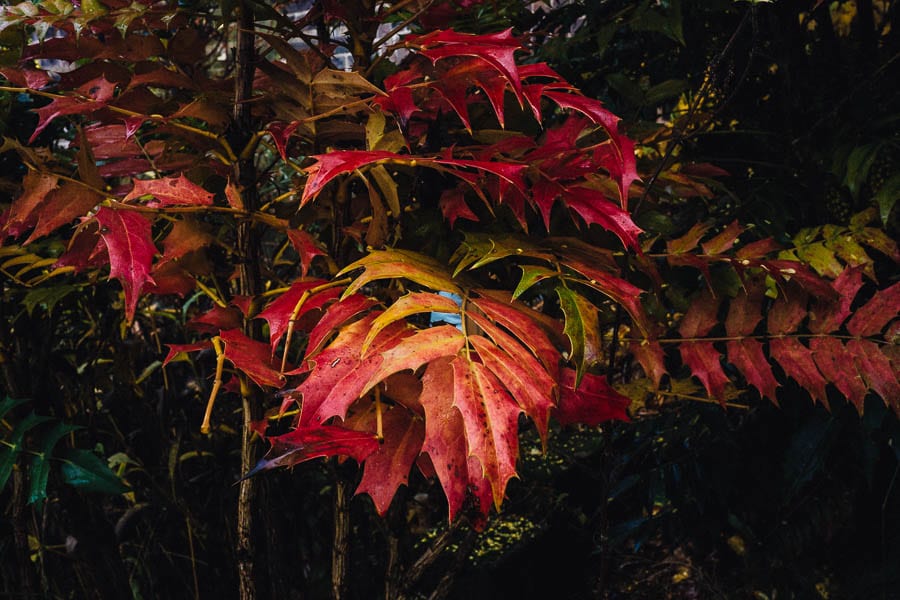 The Evening primroses have been flowering since early summer. And here they still are in our November garden.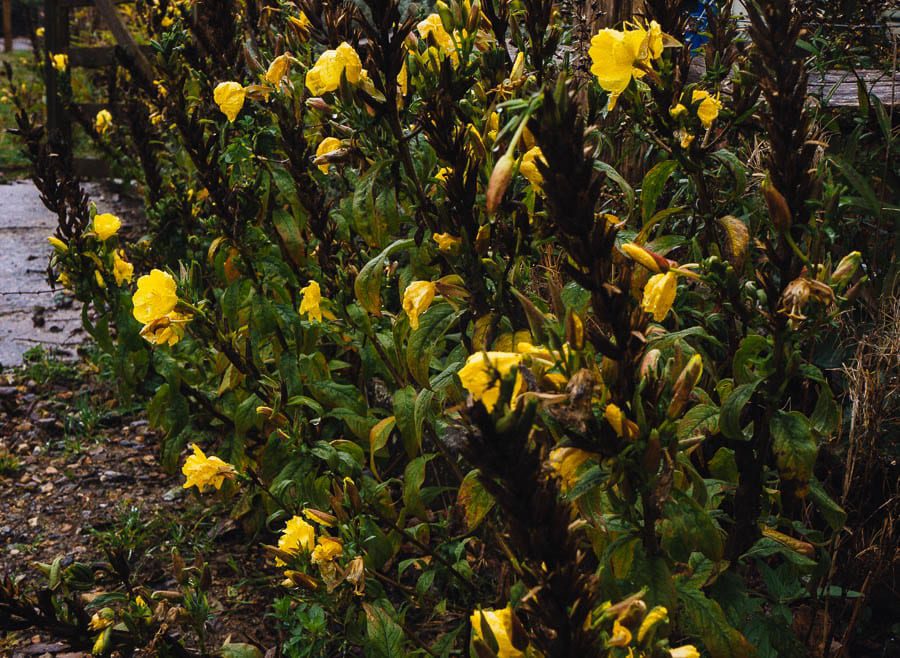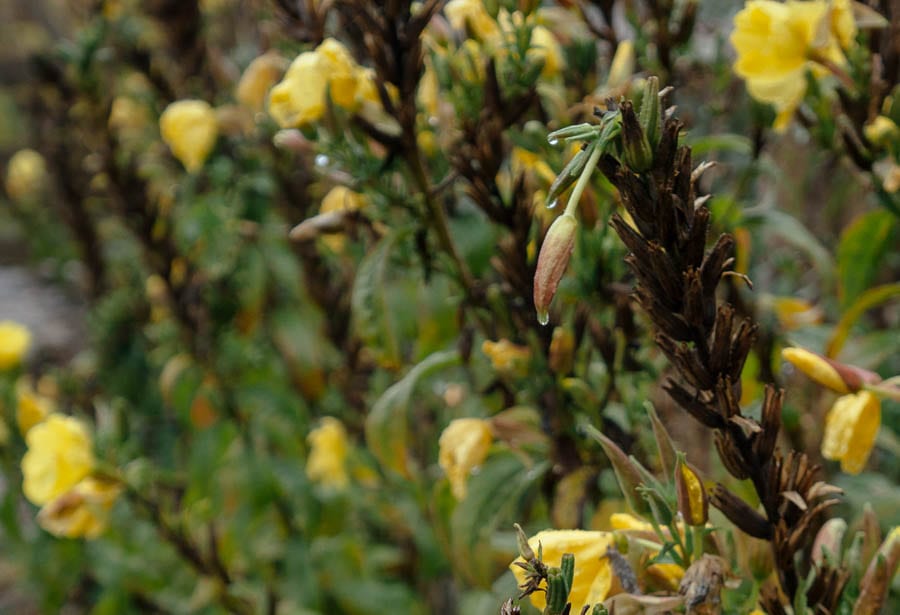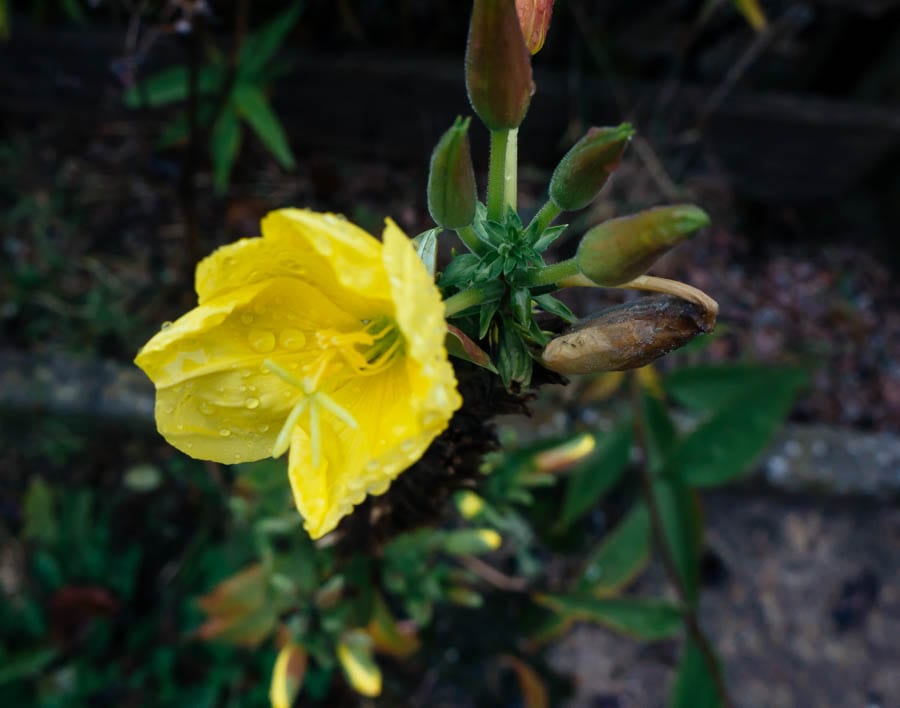 When I was out in the garden today between downpours, I suddenly spotted this shrub with fruit. It's Japanese quince!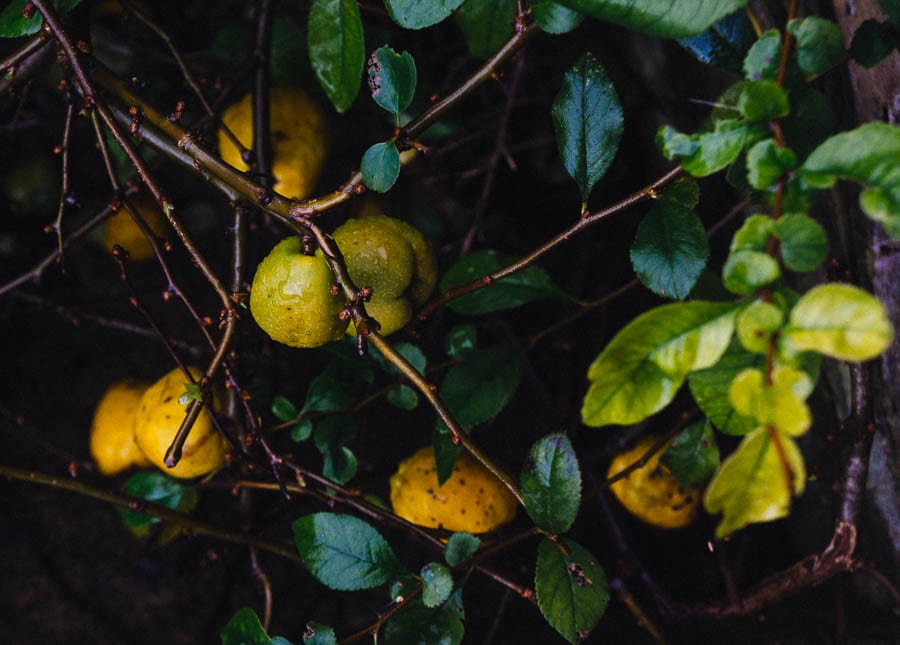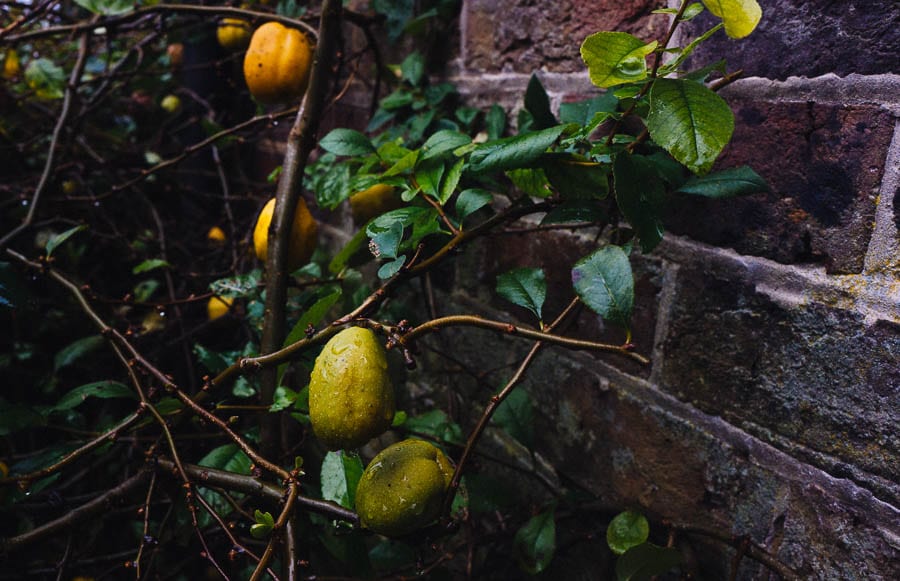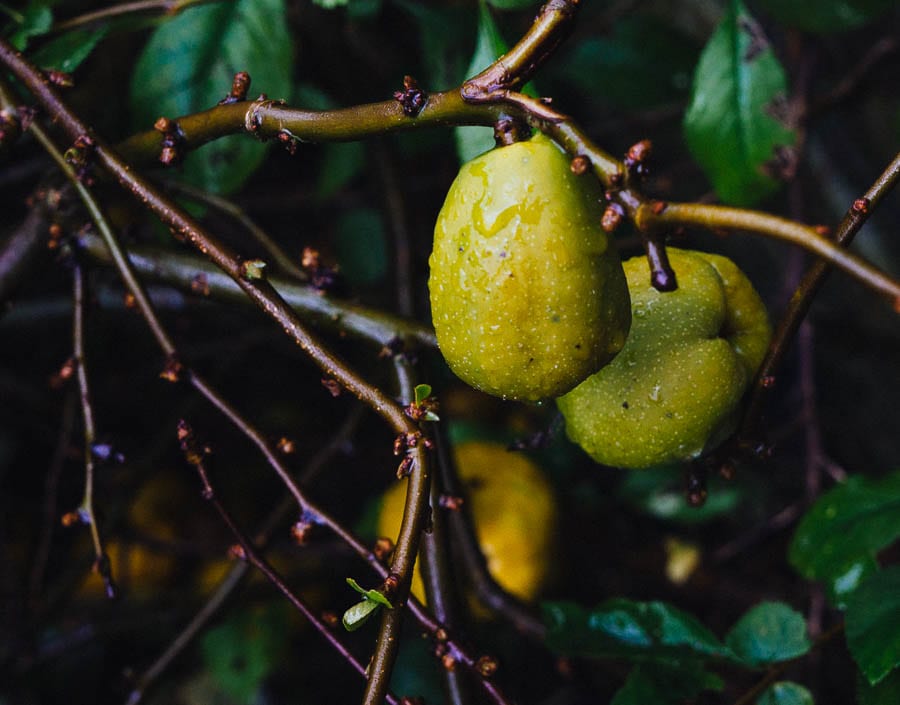 I still haven't dared smell the stinking iris and it's orange berry seed pods. The name says it all.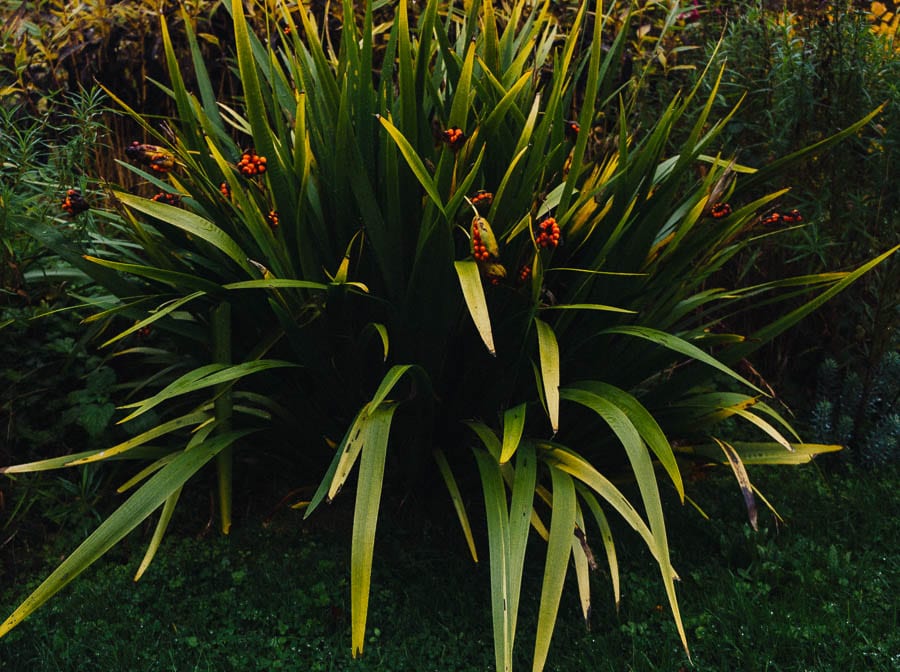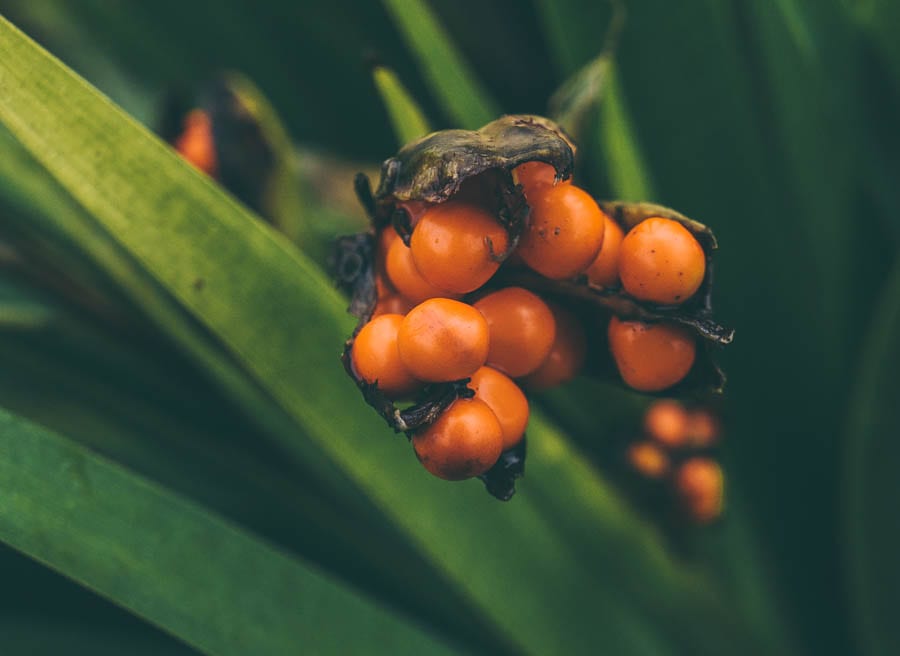 Pinks and purples are still flirting among the leaves and shrivelling autumn shrubs. There are still some Japanese anemones and geraniums in my flower beds although they're losing petals fast.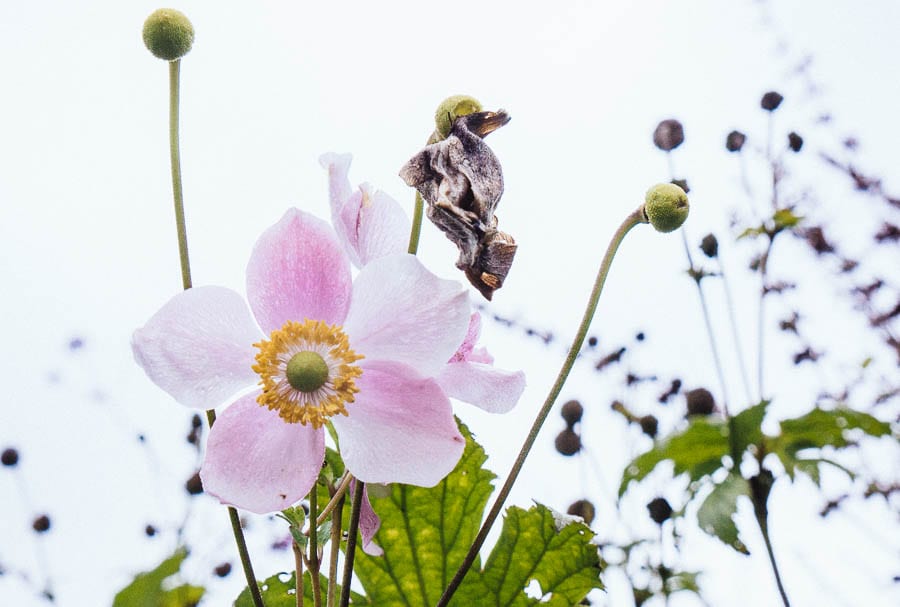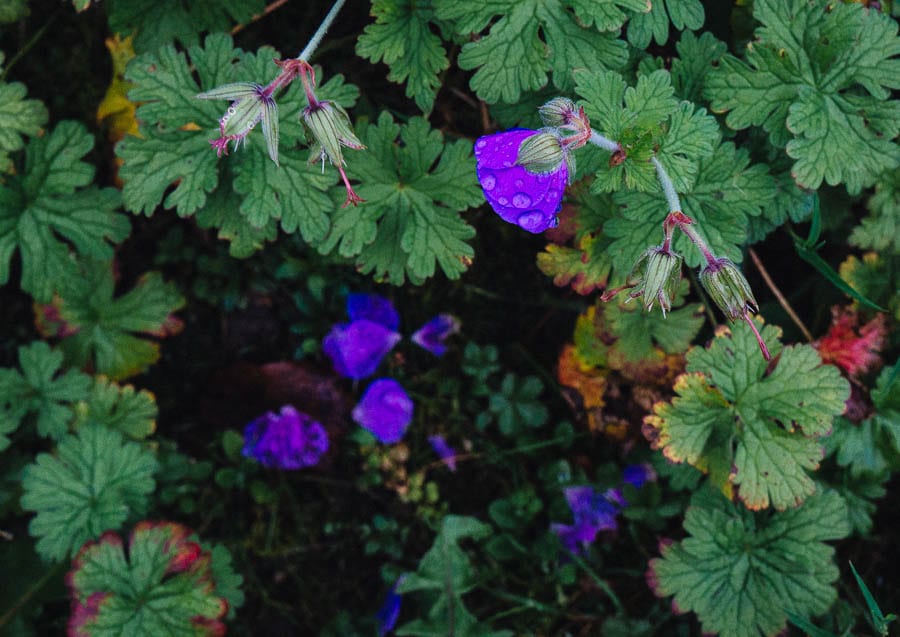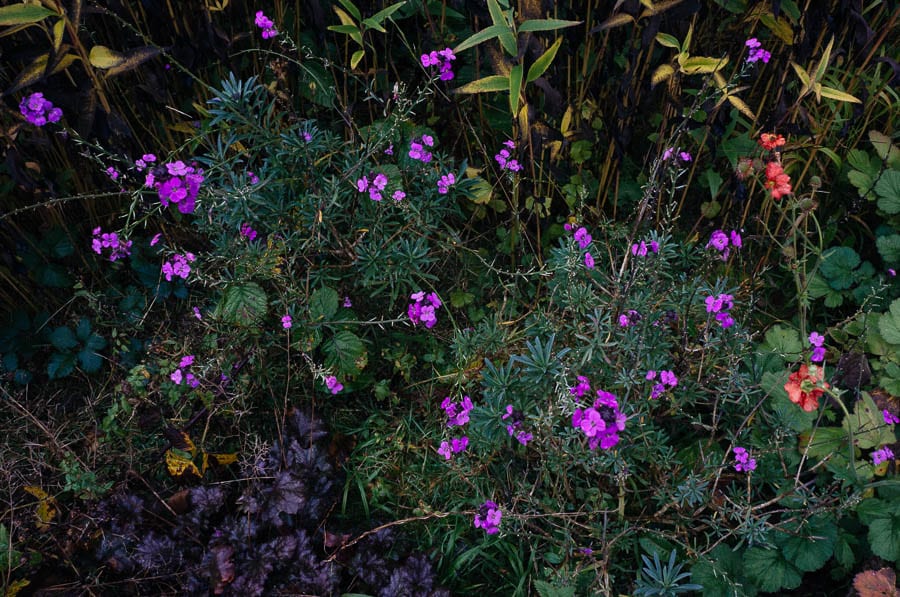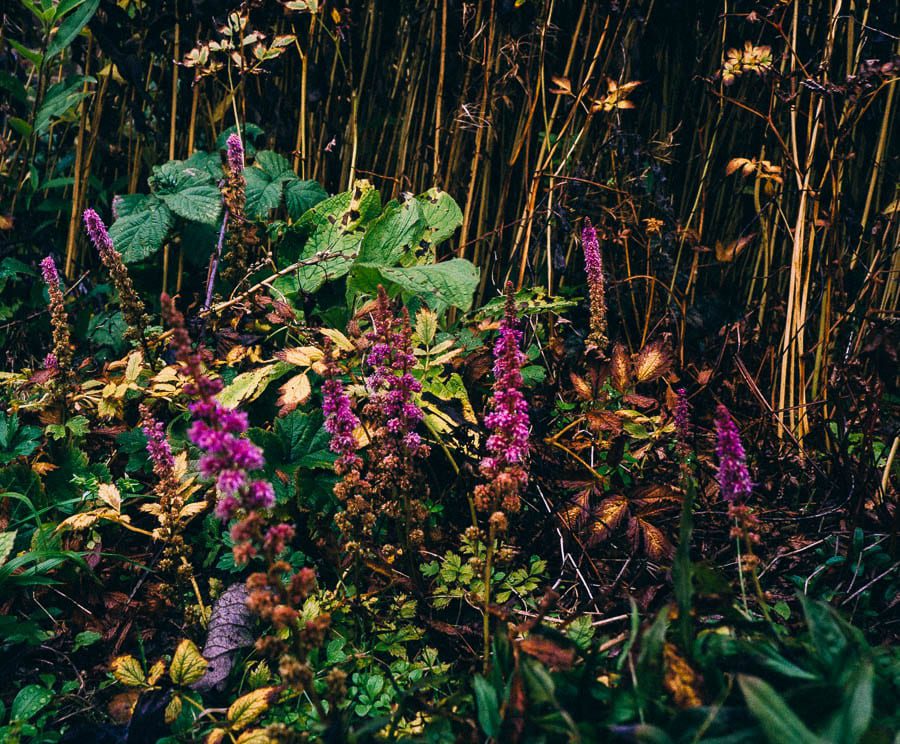 The roses are still blooming! But I've noticed that some just don't seem to be enjoying being in a November garden – perhaps due to the unpredictable weather?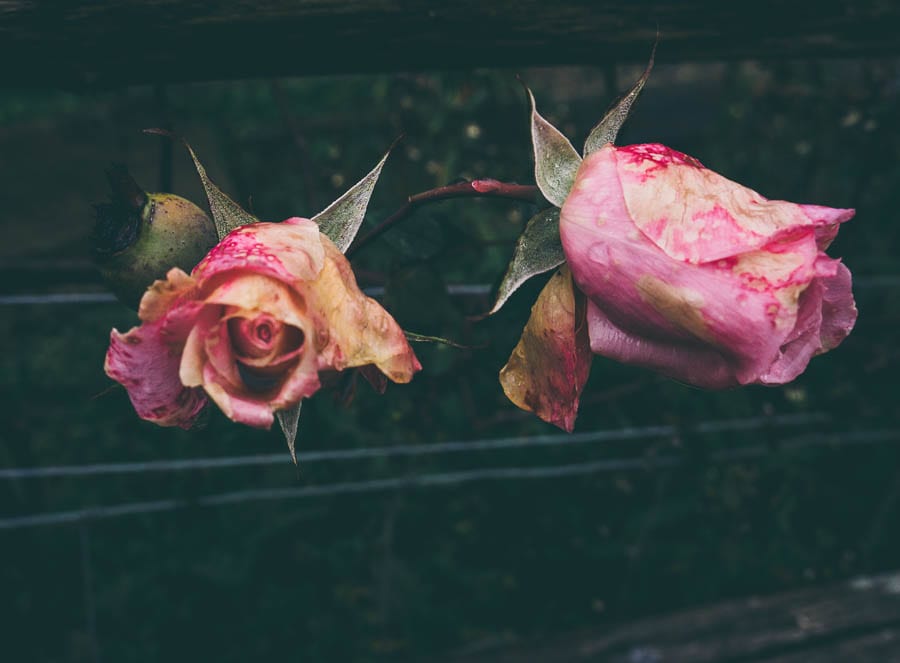 Daisies still manage to make an appearance as well as these red beauties.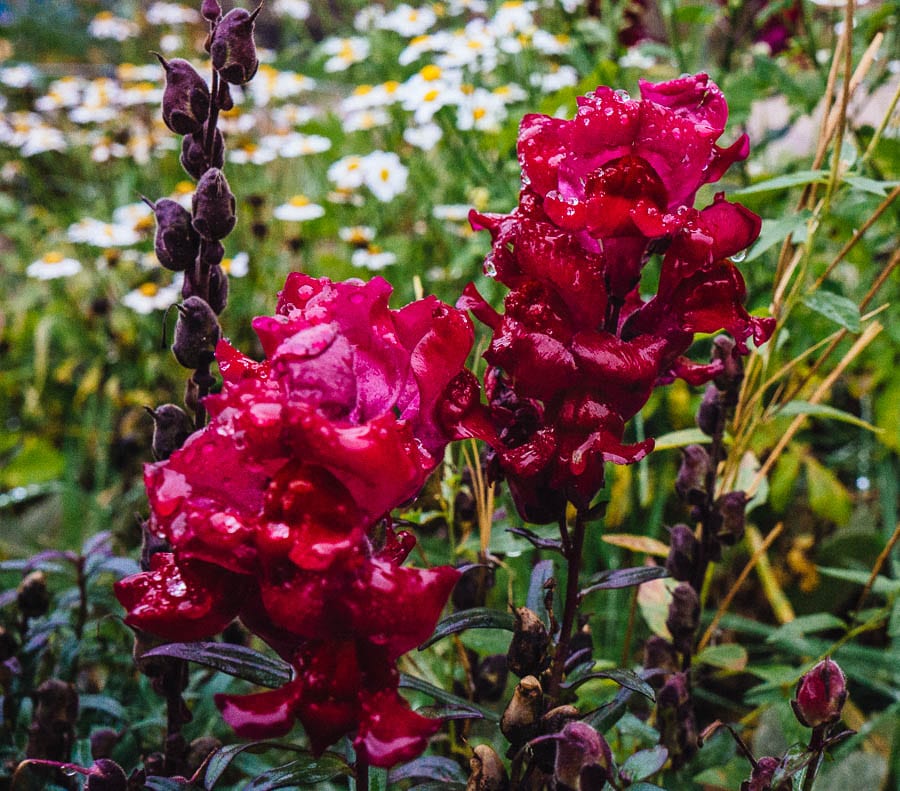 At least I know the Mahonia x media shrubs will still be adding colour to our garden all through this month of November. Oh, I hope it stops raining.