What stories and images come to your mind when you think of an enchanted forest? Let me take you on the fairy tale adventure of the twins Luce and Theo at Groombridge Place.
They boarded a boat and went along a quiet canal where the trees appeared above and below the water.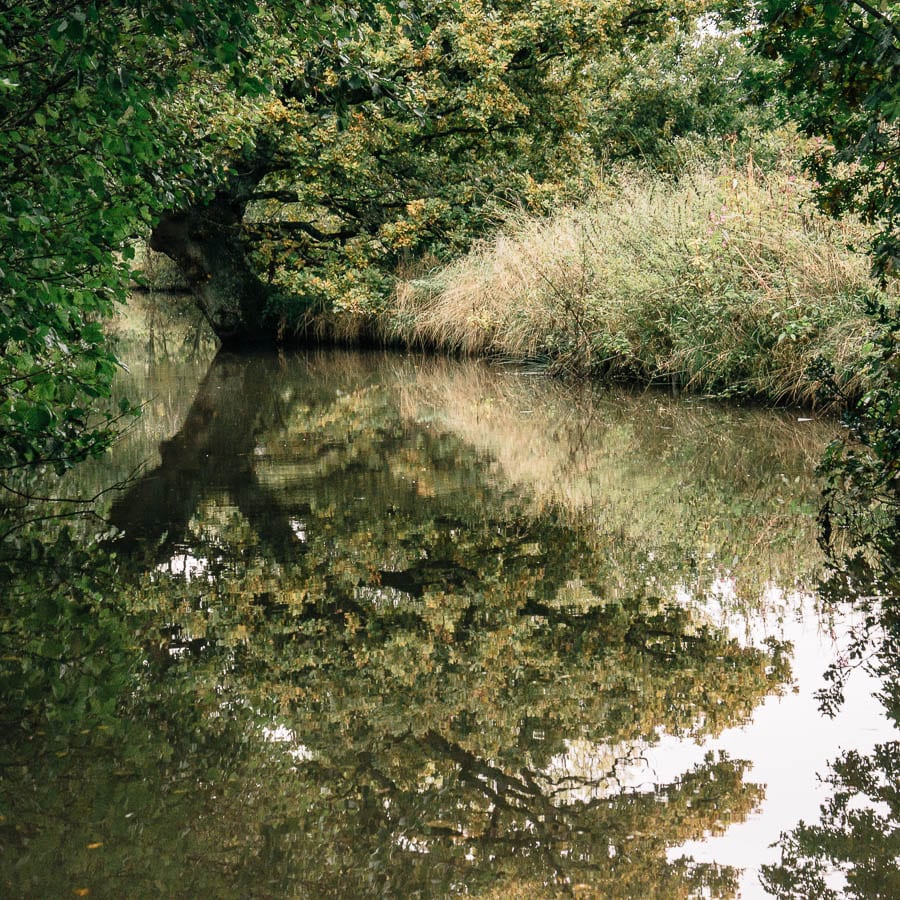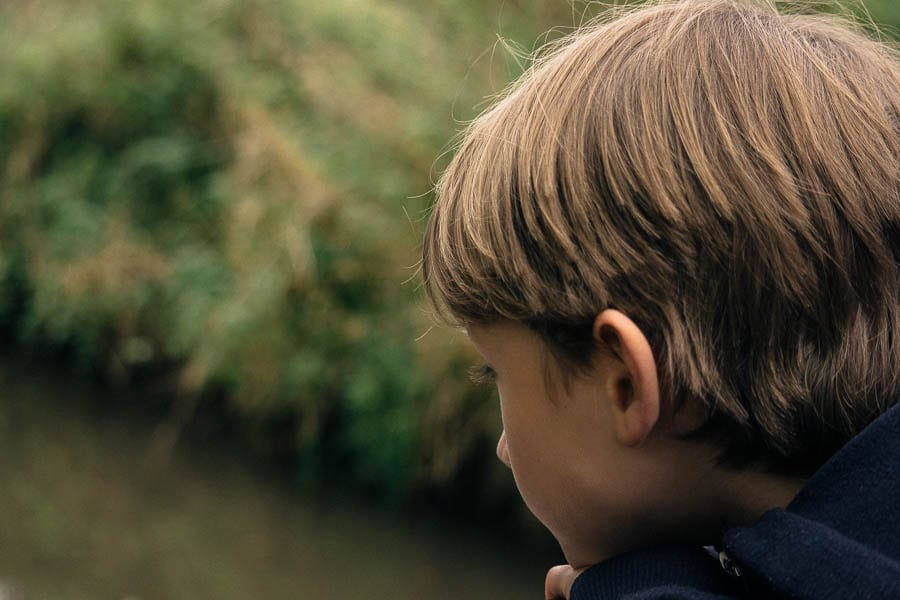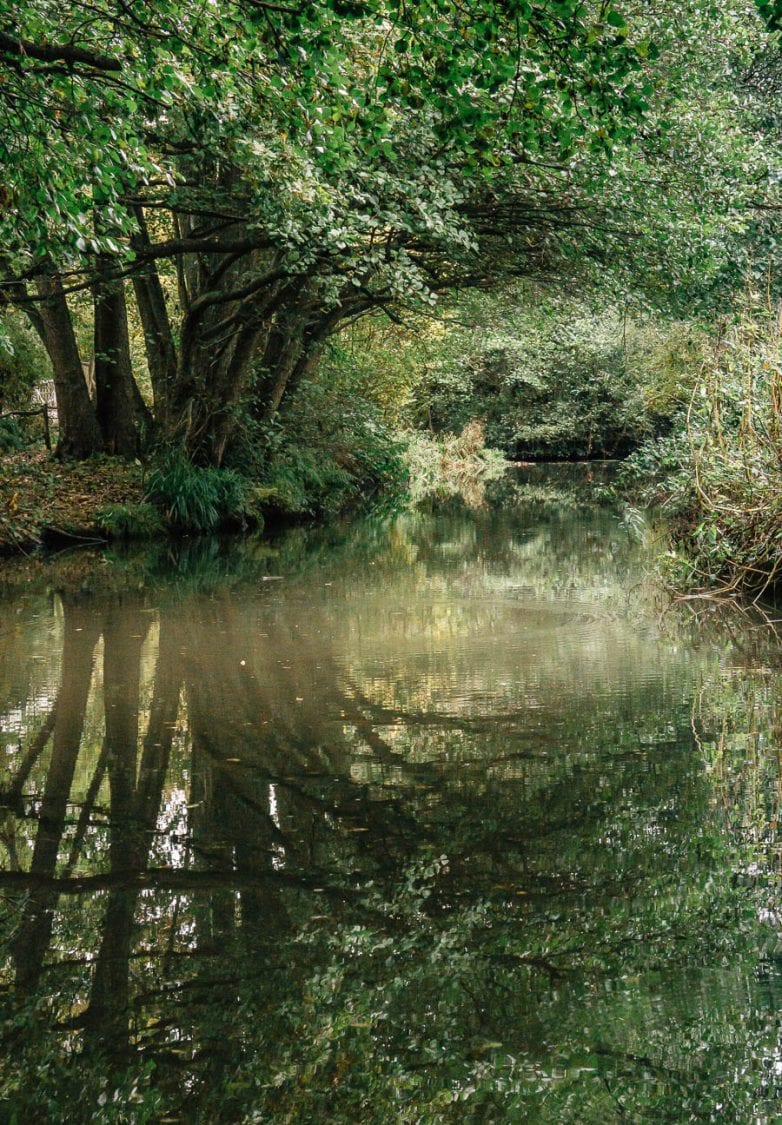 Alas, they were shipwrecked. Fortunately Robinson Crusoe had been there before.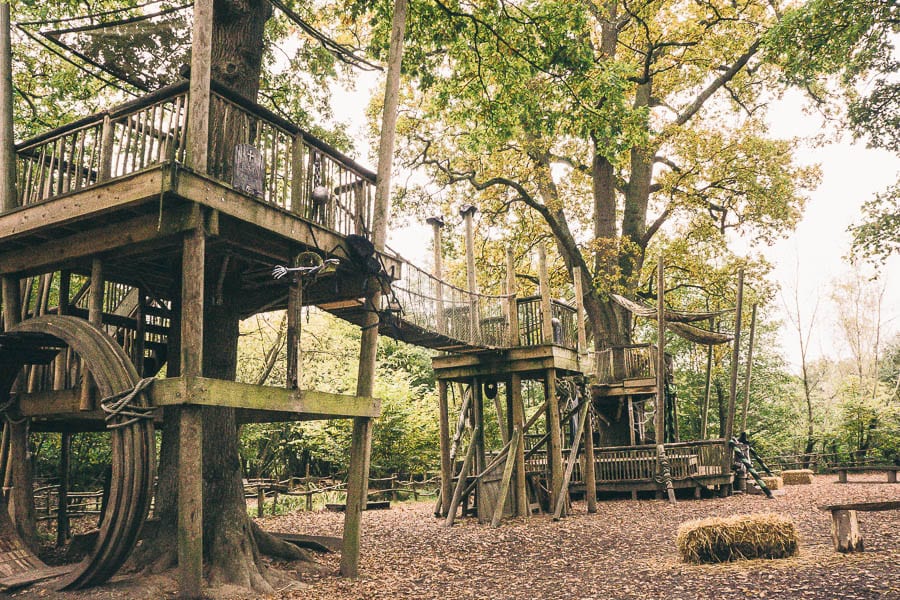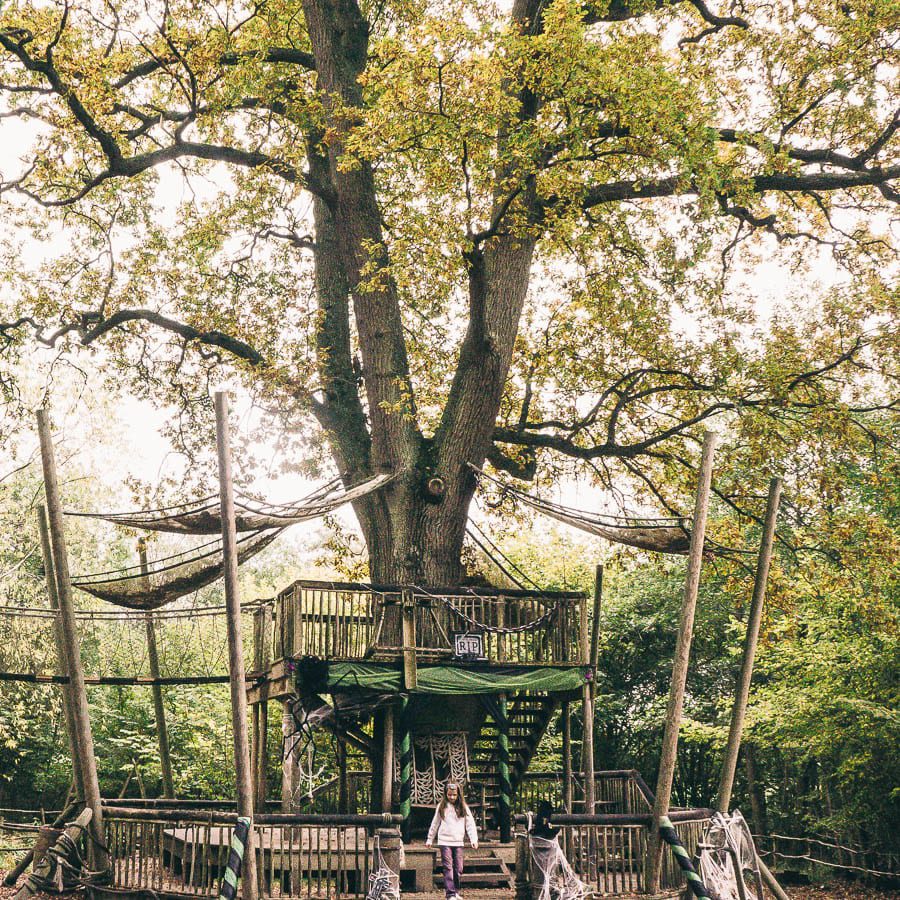 In the distance they could hear pirates approaching, it was time to leave their tree house sanctuary. Should they take a boat or head deep into the enchanted forest?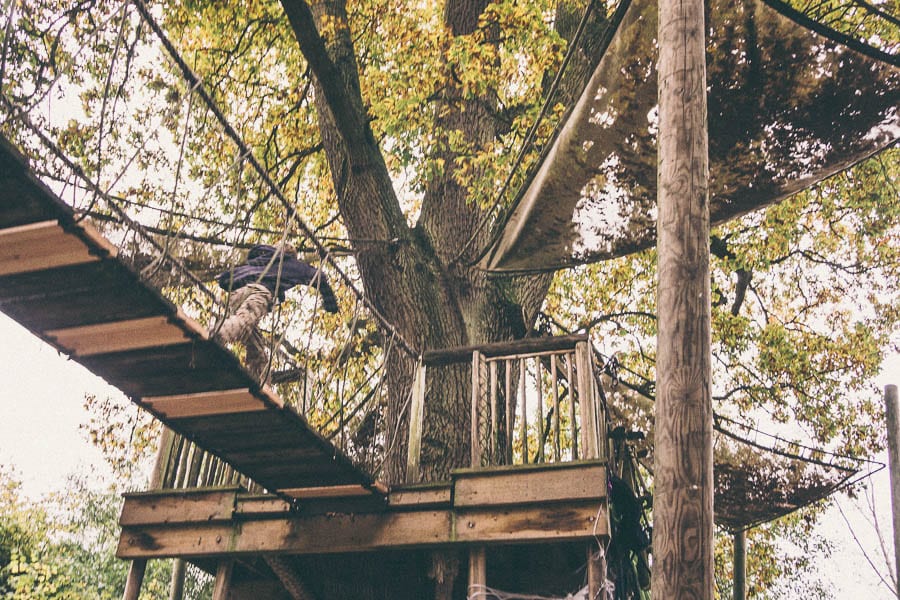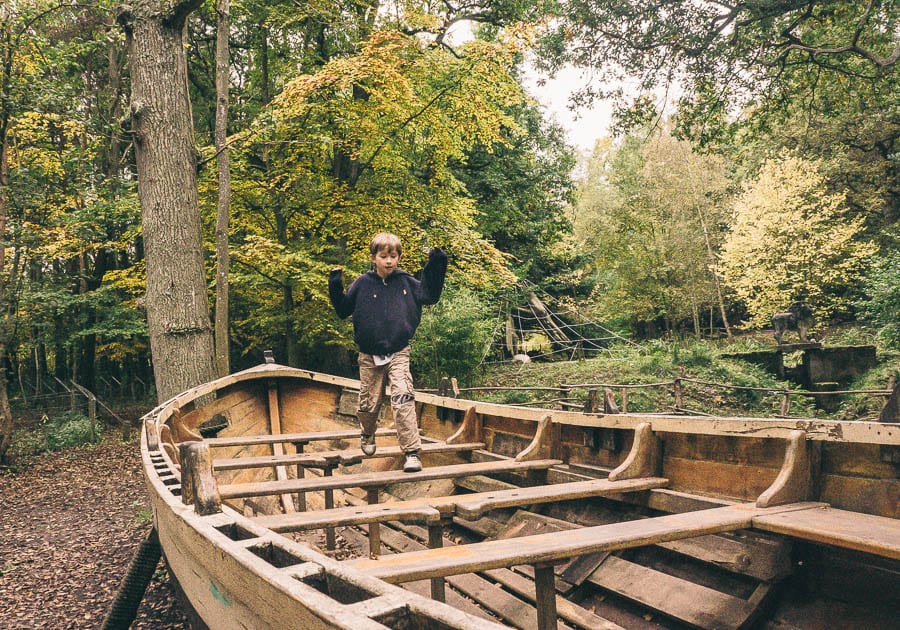 Aslan and a pterodactyl guarded them as they fled but soon they were captured by a villainess in the woods.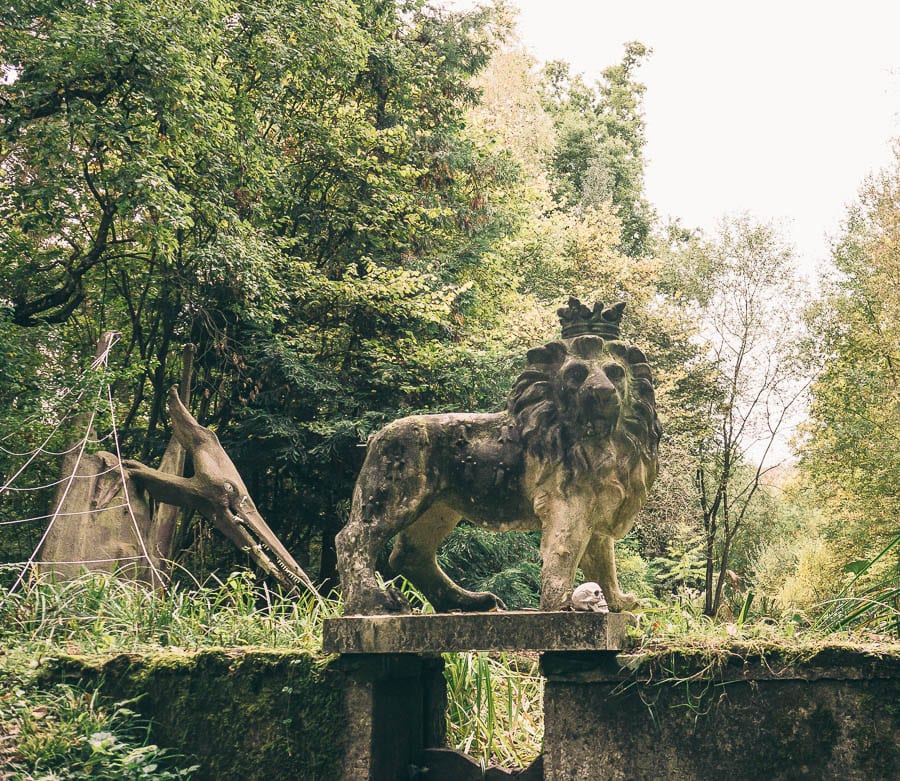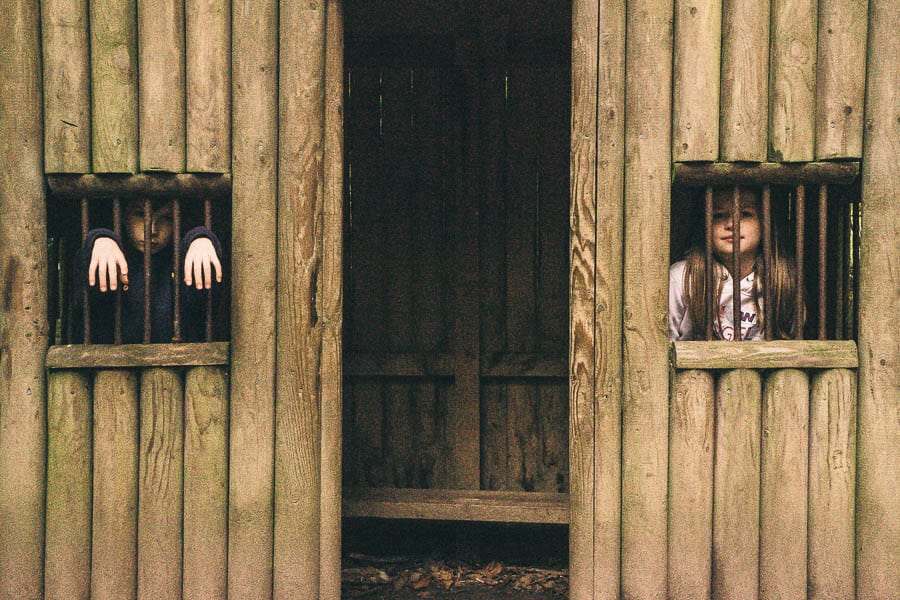 The brave adventurers managed to escape. Now they had to follow the magical trail while deer followed them nearby half hidden in the trees.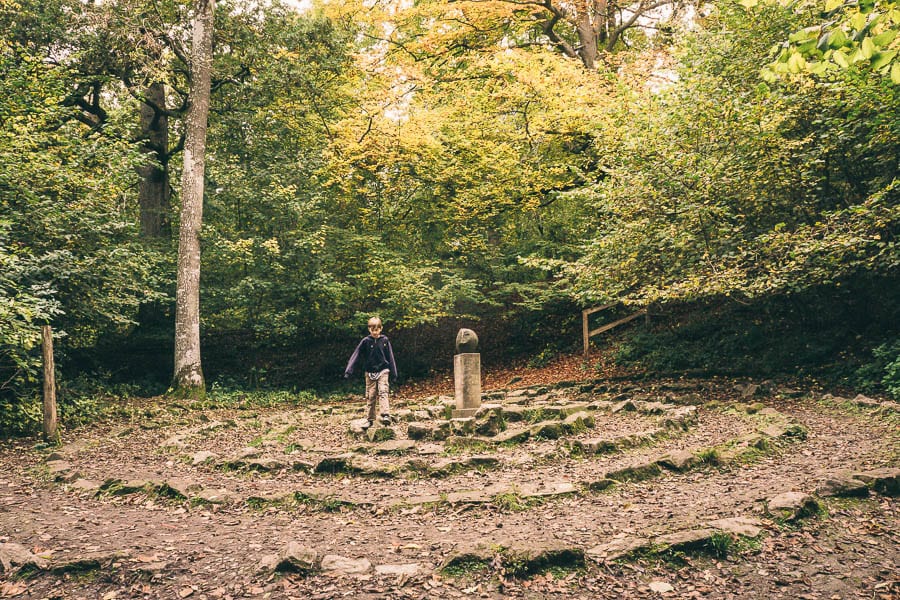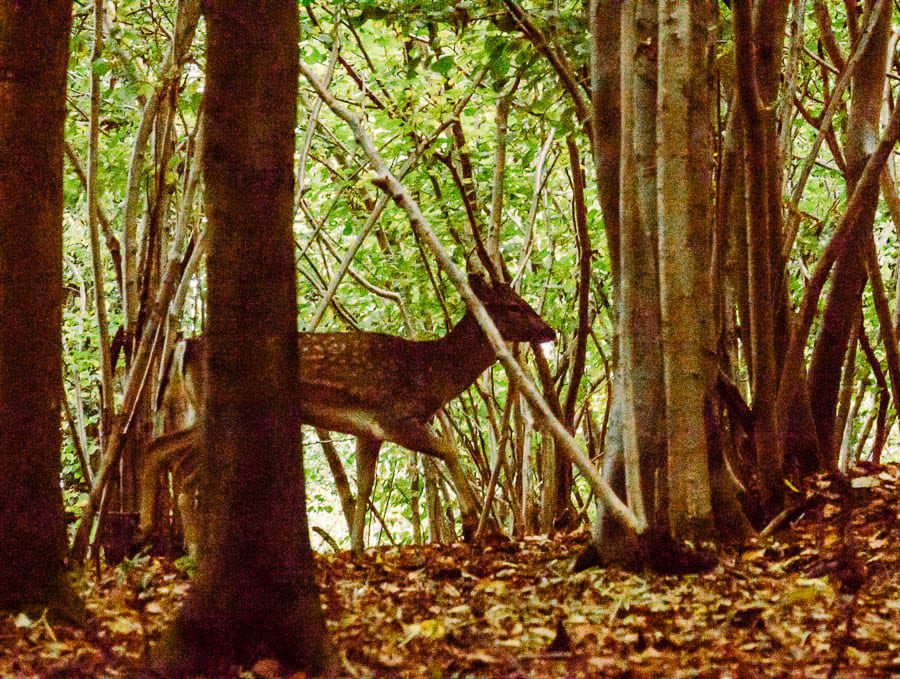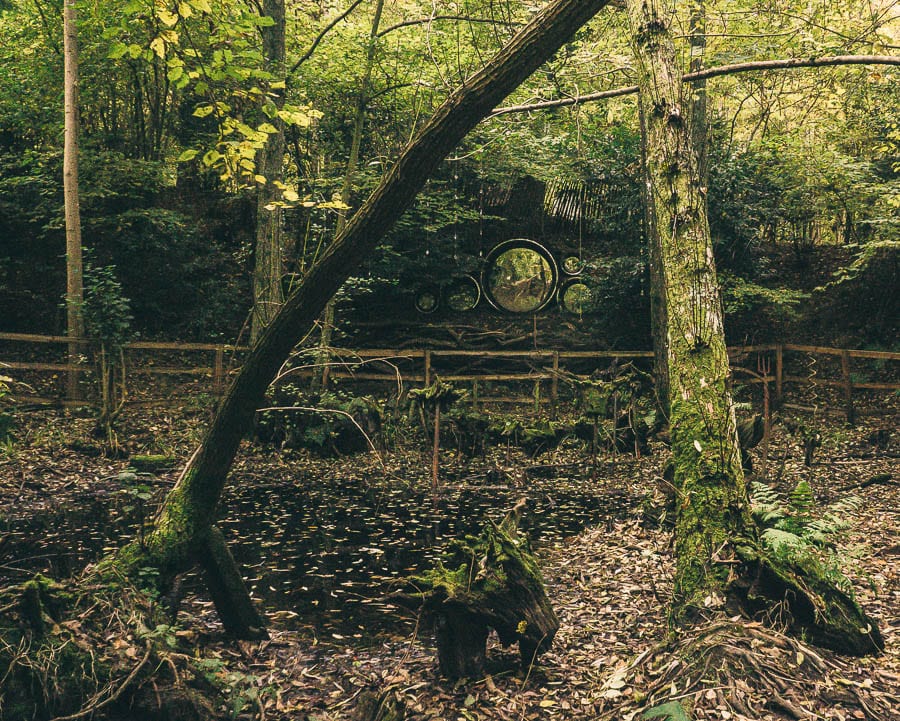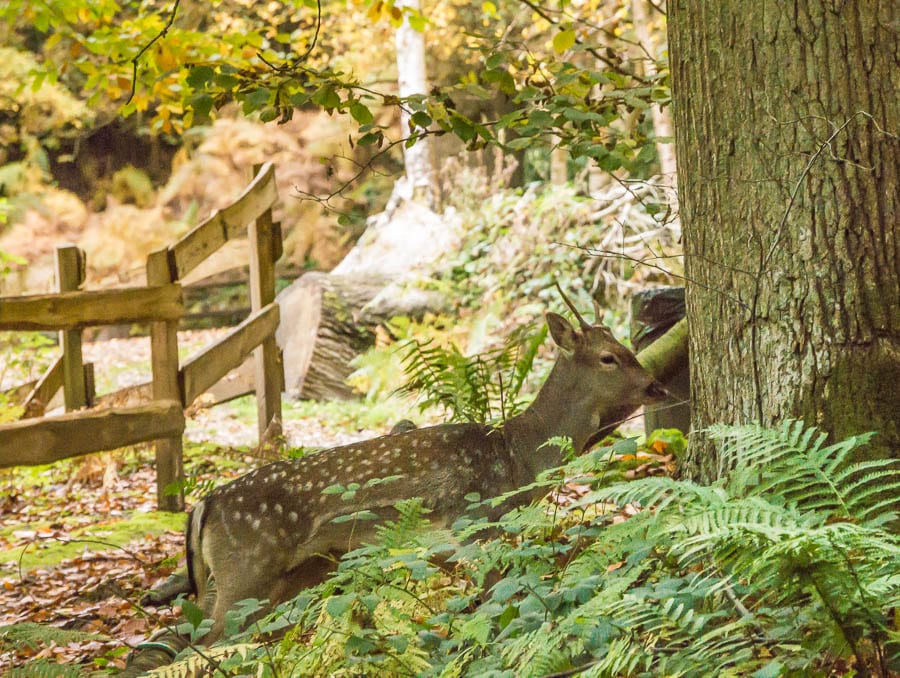 Hello, anybody home?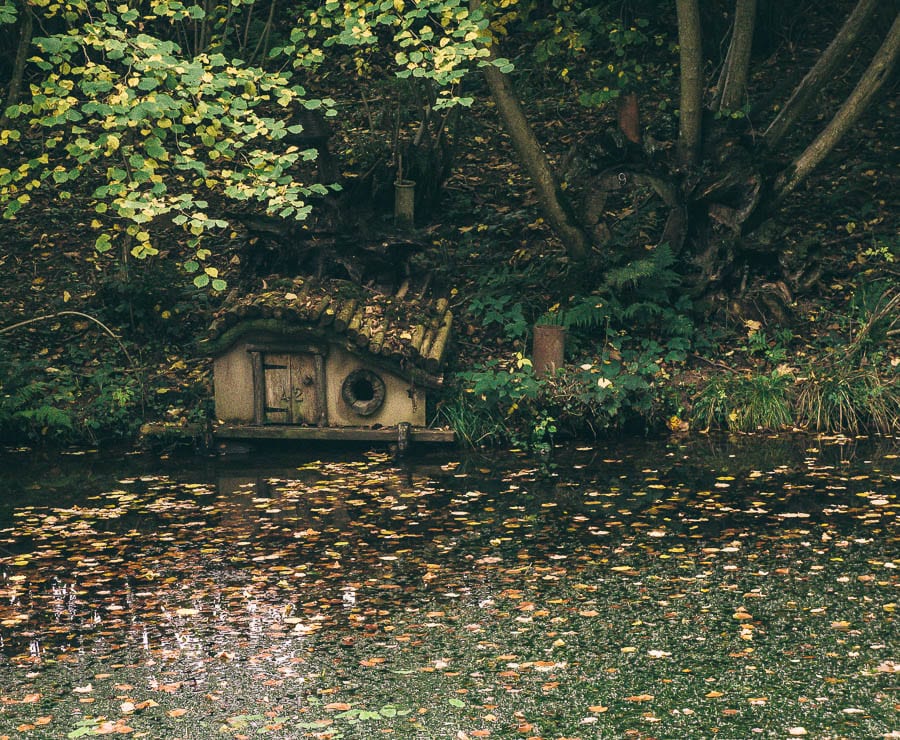 But all was quiet at Mossy Bottom. Should they seek shelter too?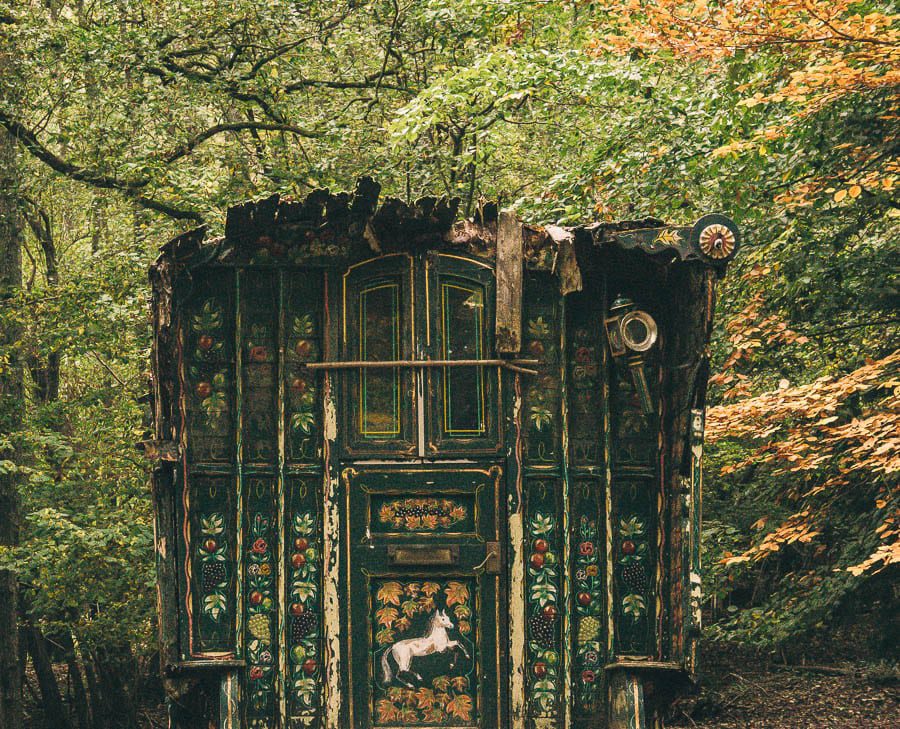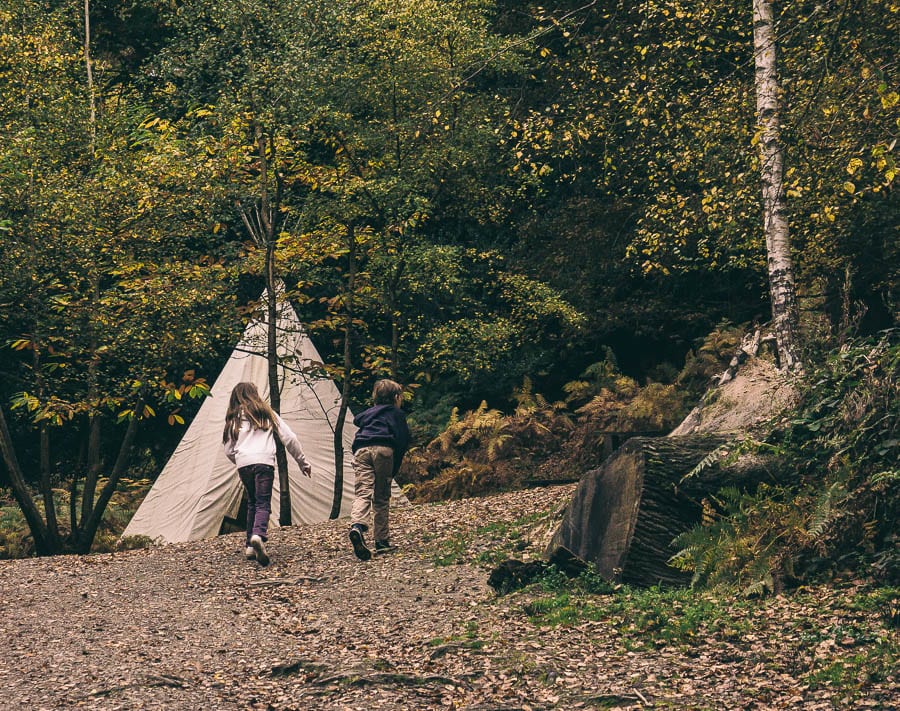 No, onward they marched until they reached the giant swings deep inside the Enchanted Forest.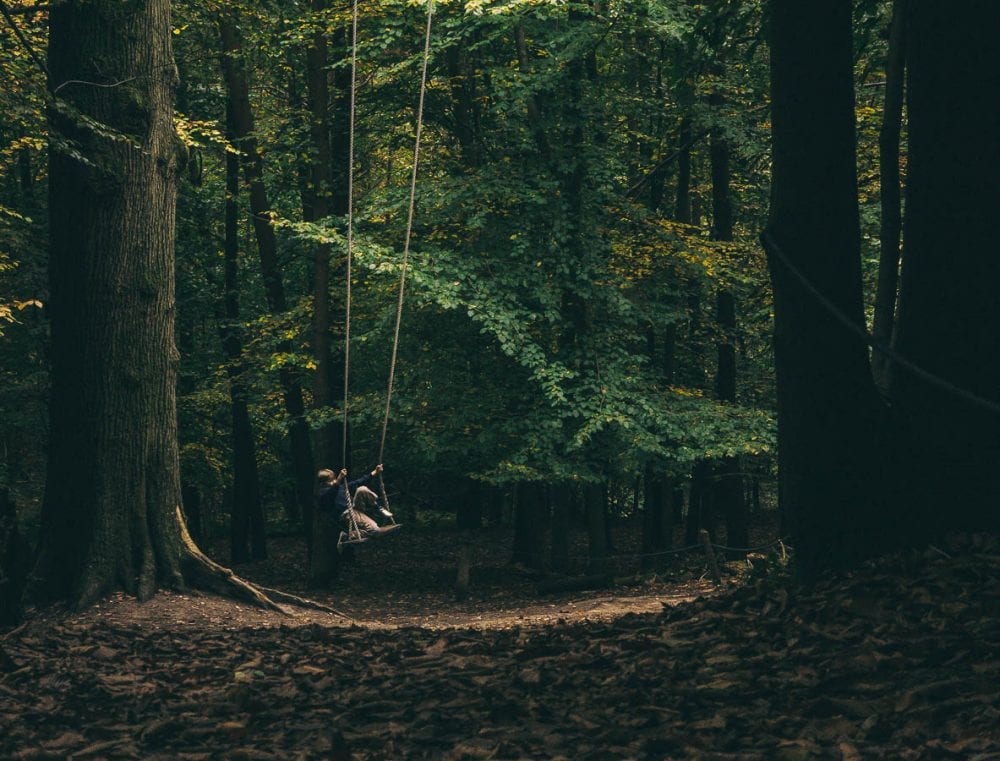 They were now ready to face the challenge of the Dark Walk.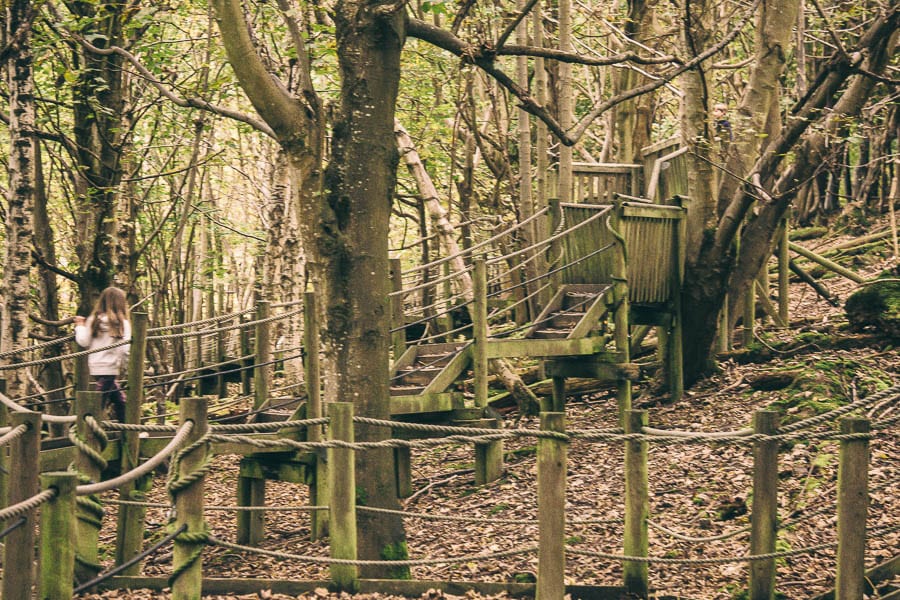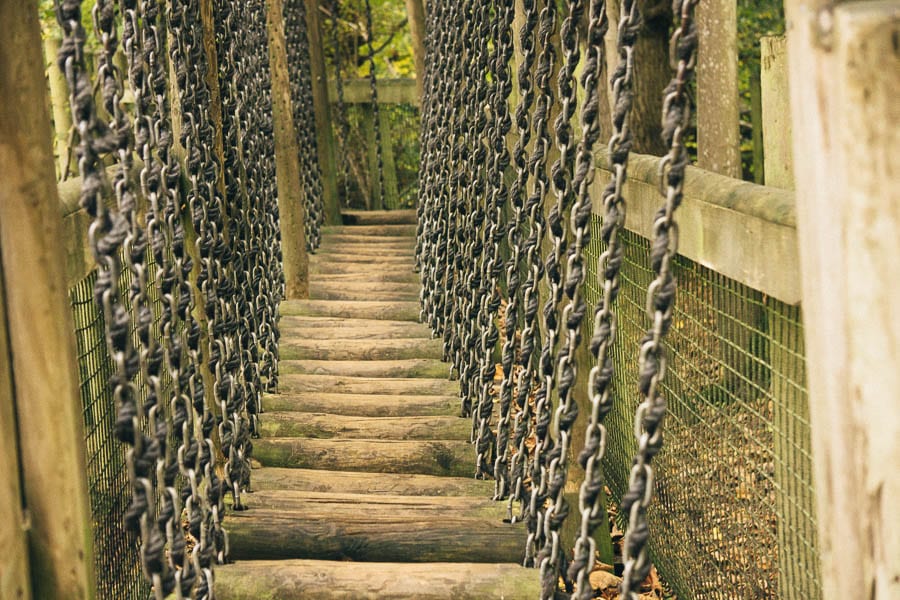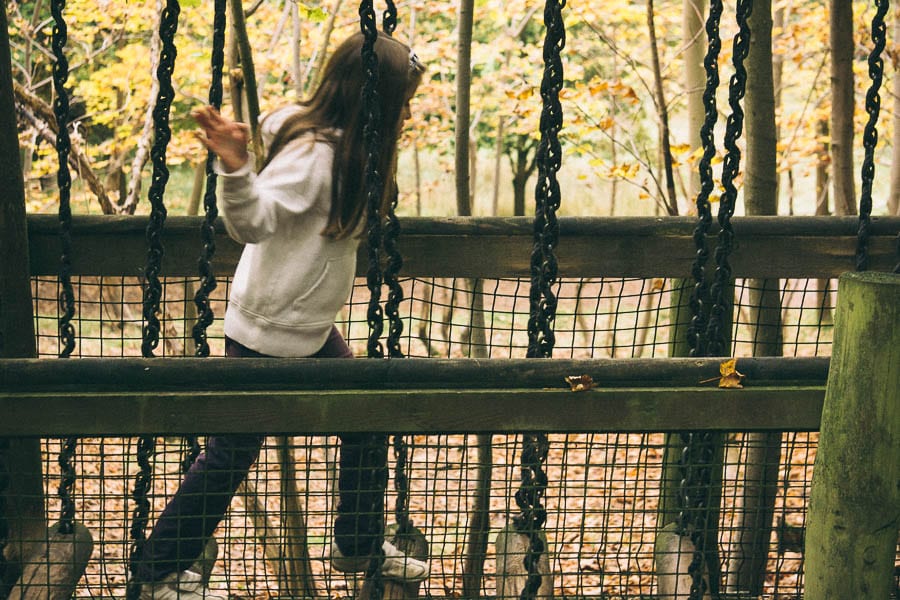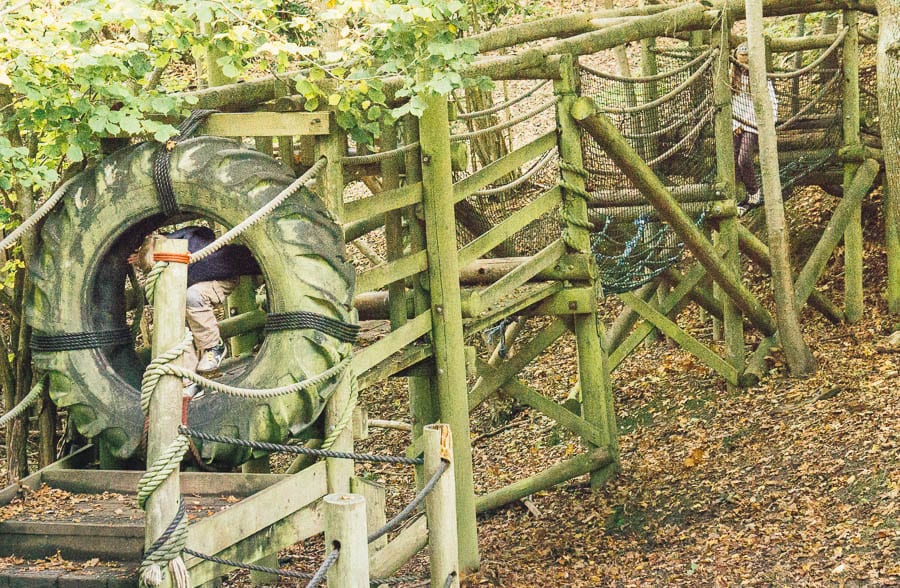 At the end of their adventure through the enchanted woods did Luce and Theo find the zedonk – half zebra and half donkey – or its faithful companion?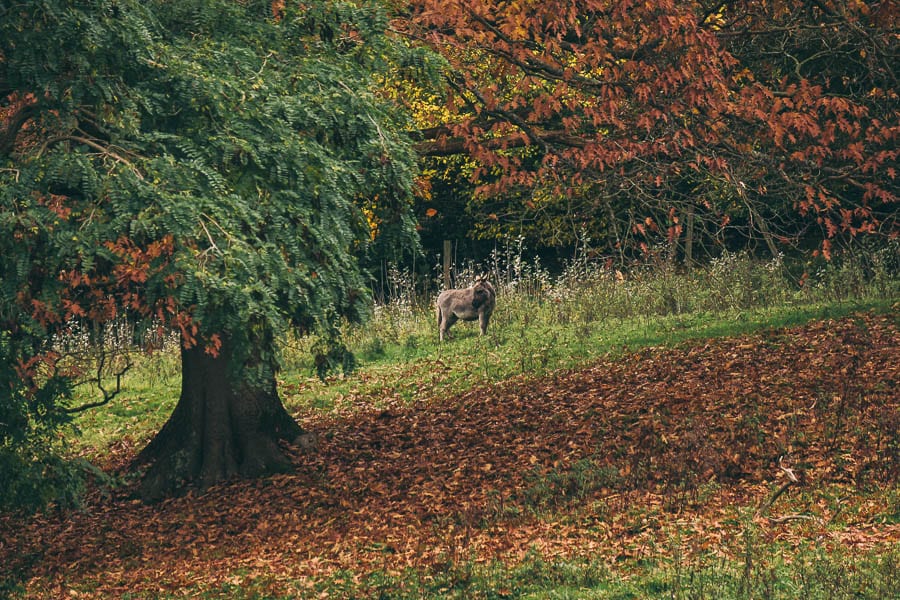 You can also have a peaceful walk in the formal gardens of Groombridge Place. If you would like to know what Sherlock Holmes, the ghost of Dave Fletcher and the Bennet sisters from Pride and Prejudice have to do with these seventeenth century gardens, I reveal them here.
Groombridge Place The Enchanted Forest
You can follow the trails of the Enchanted Forest in the ancient woodlands at Groombridge Place in Groombridge, near Tunbridge Wells in Kent. Many of the areas allude to myths, legends, fairy tales and stories by authors such as JK Rowling and JRR Tolkien. There are swings for young children as well as giant swings for older ones. (Many parents will be glad to know that there are toilets located here in case any young ones need to stop!)
Lunch and afternoon tea are available in the restaurant and coffee bar. On Friday evenings Groombridge Place stays open until 8 pm for Tapas. On certain dates hot and cold snacks are available in Crusoe's World.
Groombridge Place also regularly hosts special events for children during the holidays.  I recommend paying the extra fee for the canal boat which takes you to Crusoe's playground in the Enchanted Forest then following the trail by foot back to the main gardens.