A couple of days ago I looked out of my kitchen window and saw the rain bird. Since then we've had two days of rainstorms.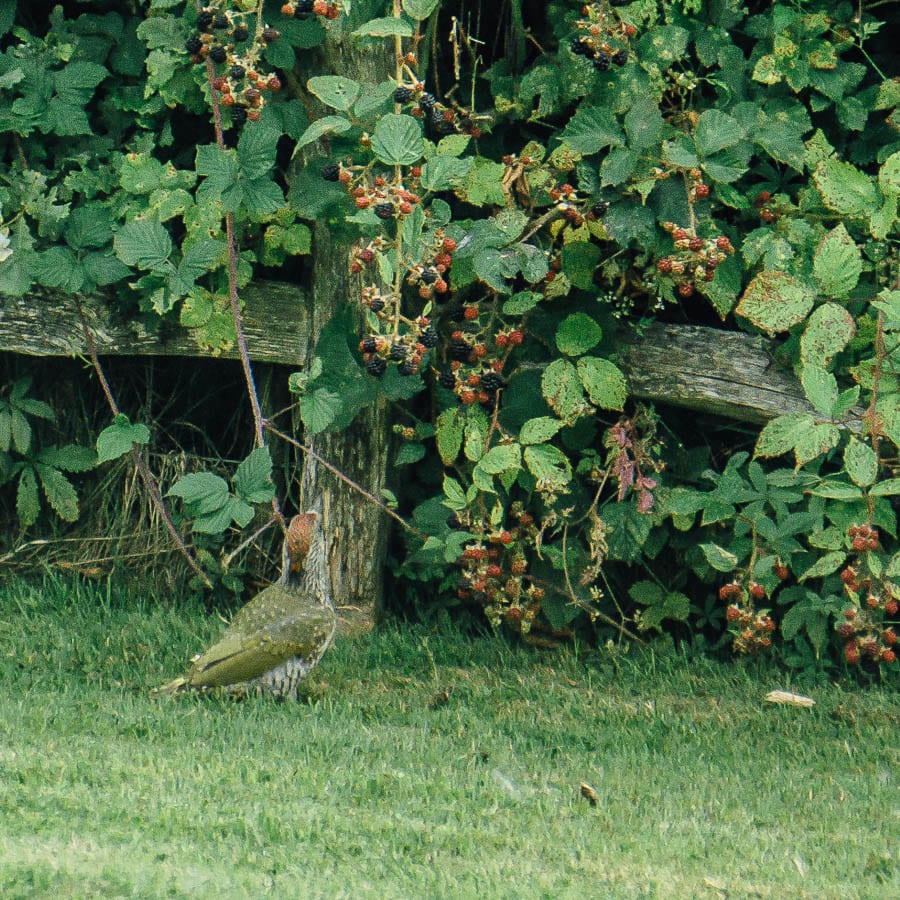 The green woodpecker with its bright plumage strolled on our lawn occasionally pausing to stare at bunches of blackberries hanging over the fence. It was in no hurry as if enjoying its leisurely walk while curious about its surroundings. The streaks and flecking meant this striking character was a juvenile.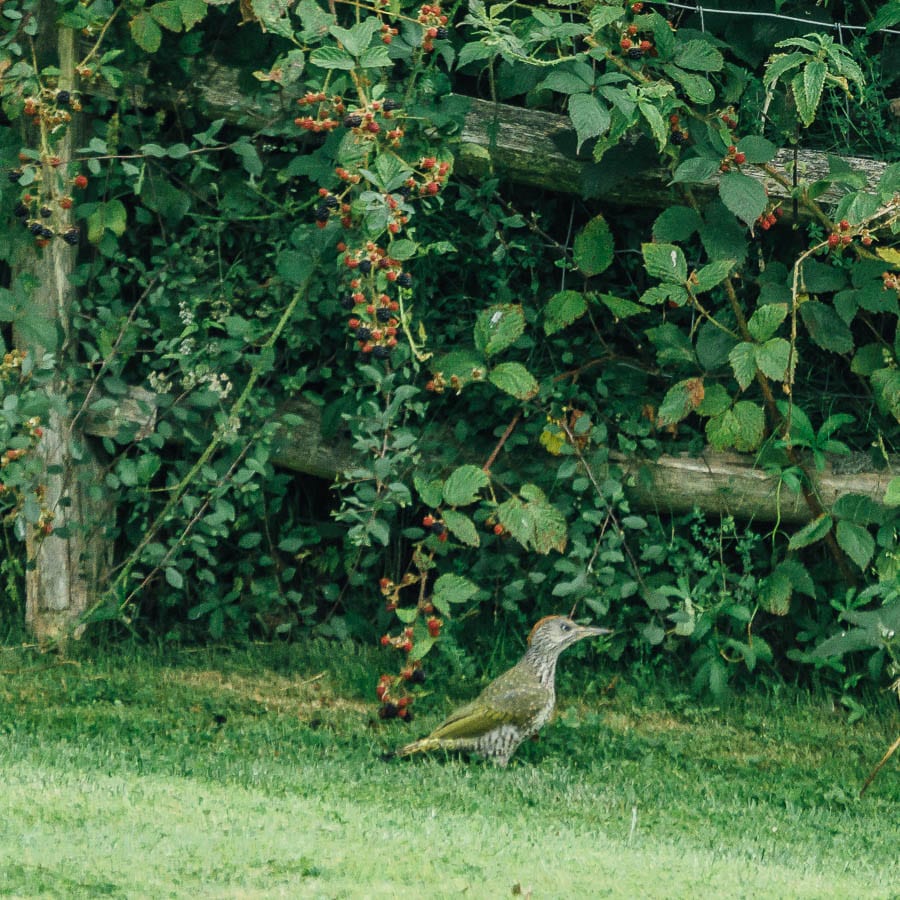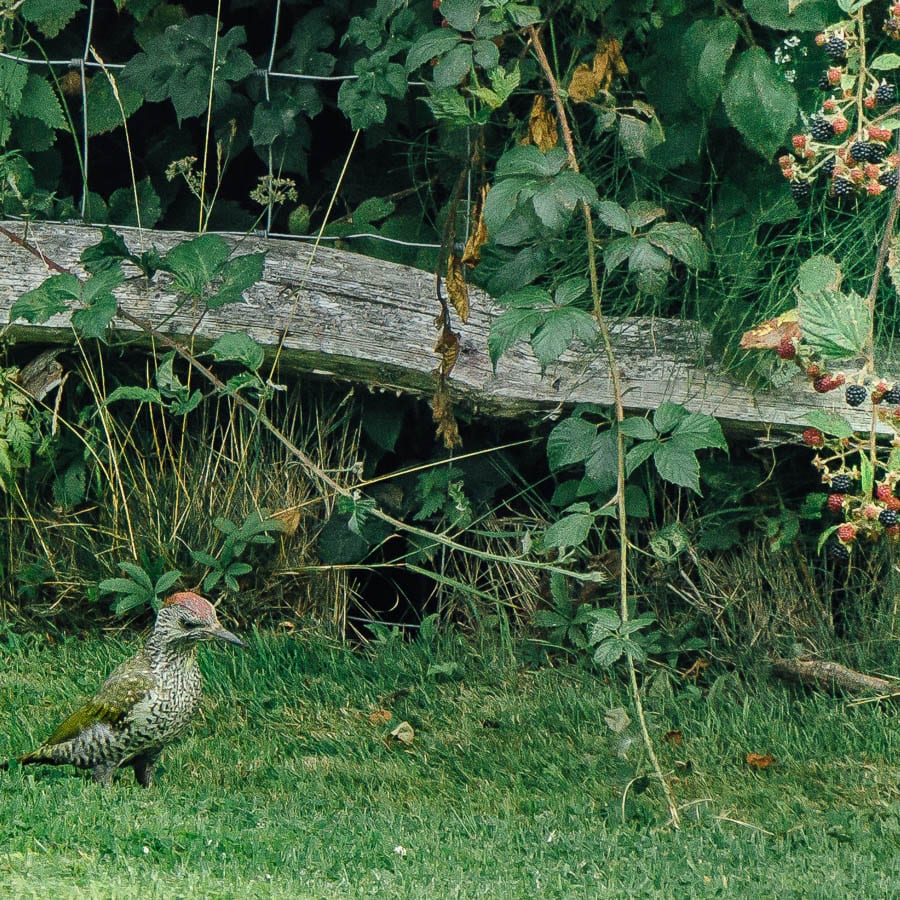 In folklore the green woodpecker is sometimes known as the rain-bird, rain-fowl and rainpie. In France they've described it as the 'oiseau de pluie' and 'pleupleu' (the rain bird and rainrain).
When I listened to a recording of its call on the RSPB website I realised I've heard this laughing cry quite a few times recently near our garden.  An old country name for the green woodpecker is 'yaffle' due to its mocking tune.  In the 1970s BBC children's tv series Bagpuss there was a green woodpecker aptly named Professor Yaffle.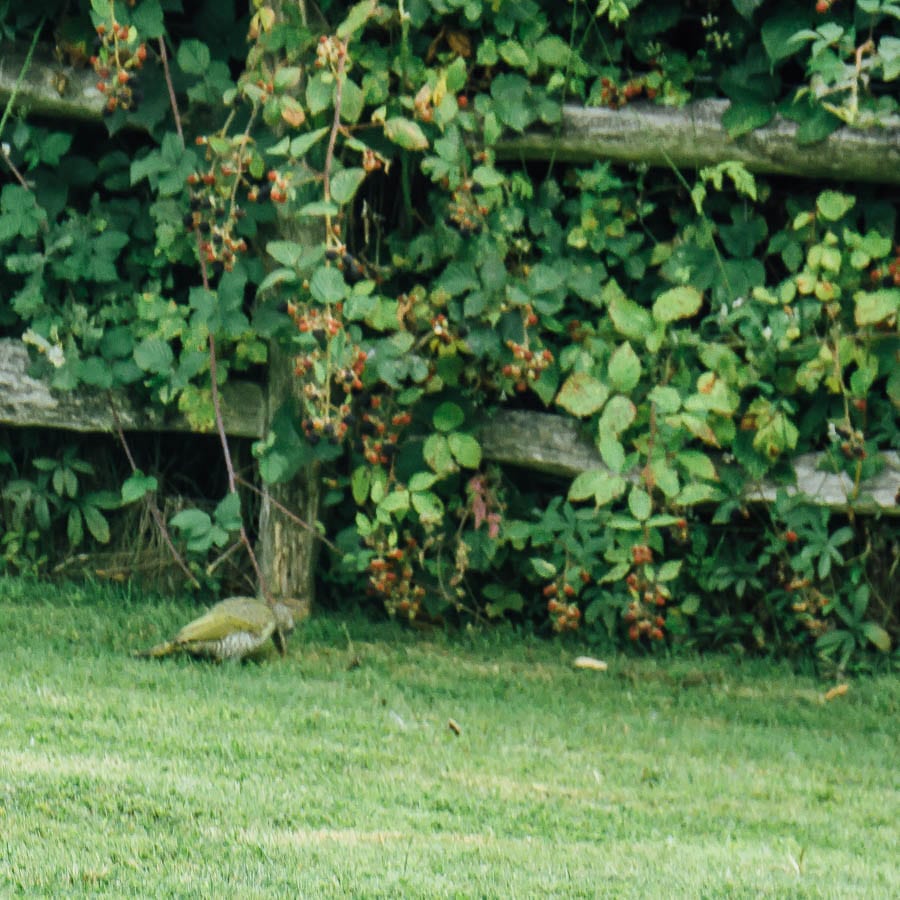 These shy birds rarely drum unlike the other two resident British woodpeckers – the lesser spotted woodpecker and the great spotted woodpecker – but instead spend most of their time on the ground eating ants with an amazingly long tongue.  The green woodpecker is also much larger. At first sight I thought some strange wading bird had landed on our lawn.
I think our rain bird was a young female as I couldn't see the little red moustache which only males have, although both have red heads and greenish-yellow feathers.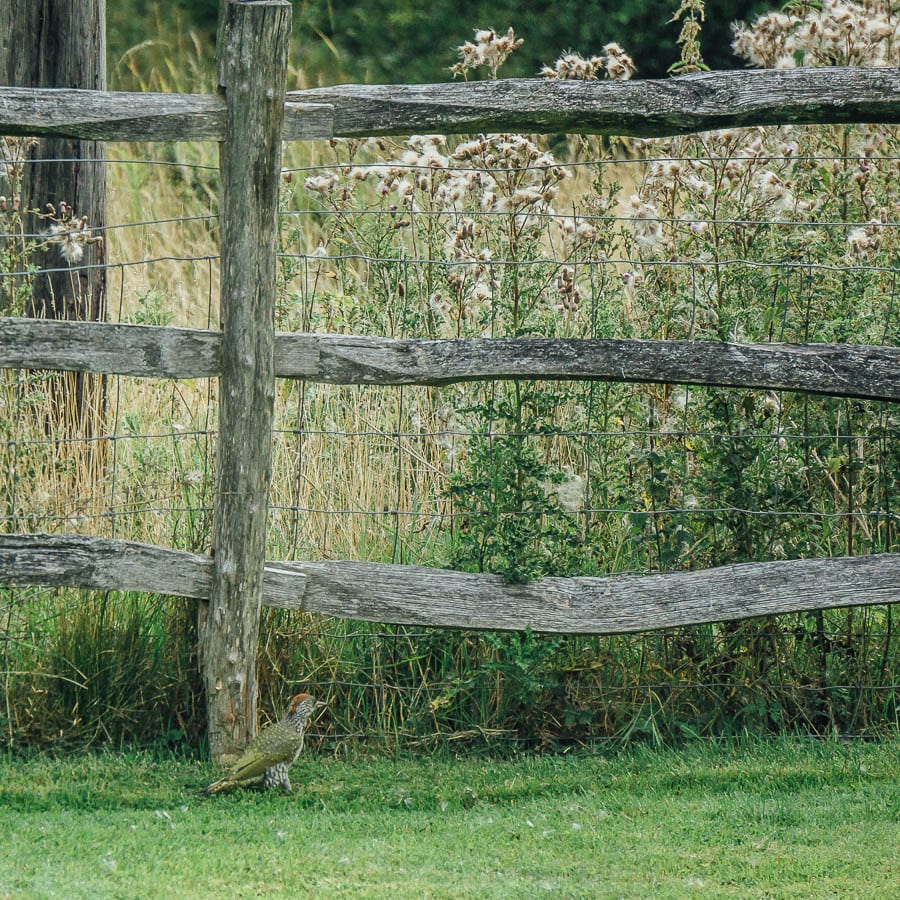 According to numerous old myths the laughing song of the yaffle heralds a storm. The BTO (British Trust for Ornithology) says that:
"John Aubrey, a 16th century English antiquarian, noted that the bird was used by the druids for divination and stated that 'to this day the country people do divine of raine by their cry.'"
All I know is that it's rained and rained since I saw the green woodpecker visit our garden.