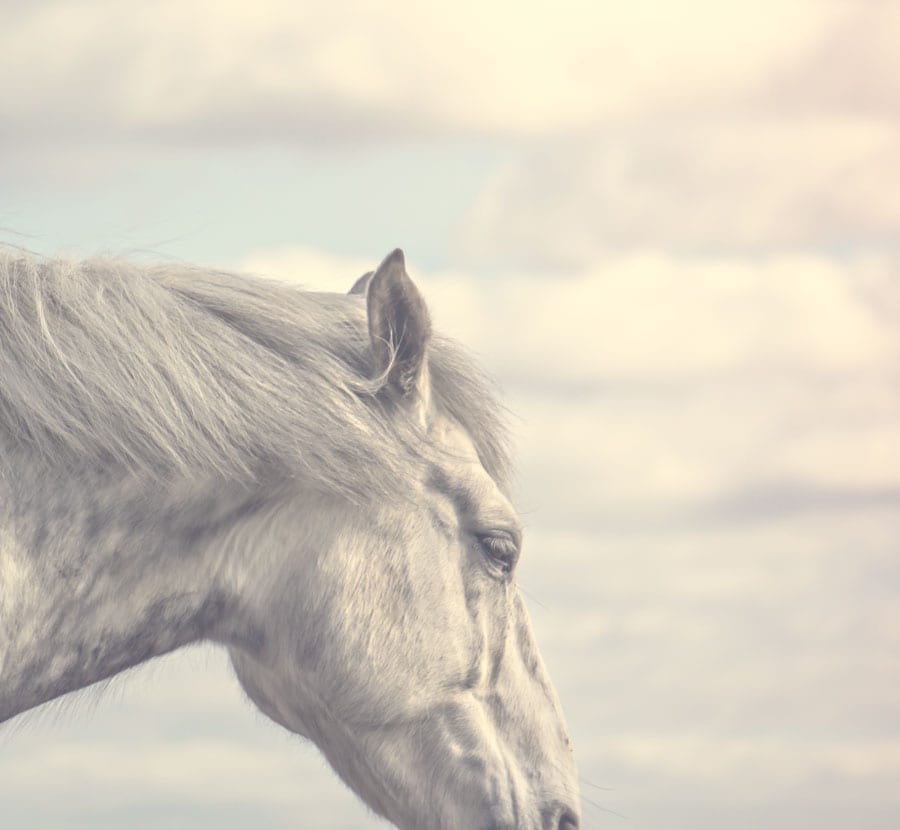 I watched this white horse in a field and it looked like it was dreaming. Then I thought of the short poem 'The White Horse' by D.H. Lawrence
The youth walks up to the white horse, to put its halter on

and the horse looks at him in silence.

They are so silent, they are in another world.