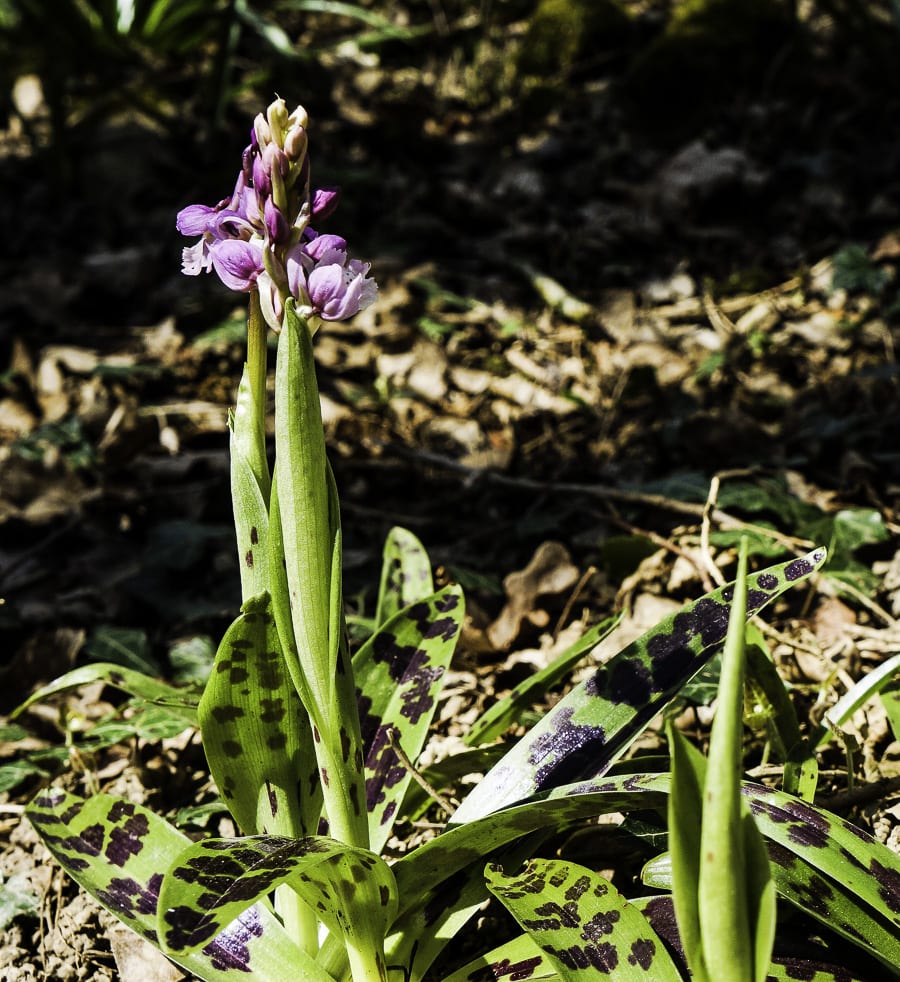 Wild spotted orchid
Dreamtime in the earth is over and so flowers have been waking up for their spring dances in the gardens, woods, meadows and fields around us.
I was worried that I wouldn't have many April nature notes as I've been rather distracted this month. At the start of April we moved house which included sorting nearly a thousand books that had been in storage for three years. Despite often contorting myself to get photos on nature walks, it was the simple act of pulling off a pair of high heeled boots last Sunday which packed in my back this week! So no dancing for me at the moment despite Robin Williams once saying:
Spring is nature's way of saying, 'Let's Party'
I discovered, though, that I still had quite a few photos for April's notes after walks in the countryside, a wander in Gravetye Manor's gardens and a feast of tulips at Standen House in West Sussex.
Plus last Saturday I also went to RHS Wisley in Surrey. I'm smiling as I write thinking of the day out arranged by Annie at Mammasaurus. Hop over and read her post on our meet-up at Wisley. I'll be writing up about the kids, colours and action there soon too.
First of all I noticed this month that trees everywhere were getting ready for the party as their buds burst out into blossoms. Fruit trees filled with flowers despite their corsets in formal orchards. And in the wild, tree and bramble blossoms arched over paths and stretched over hedgerows.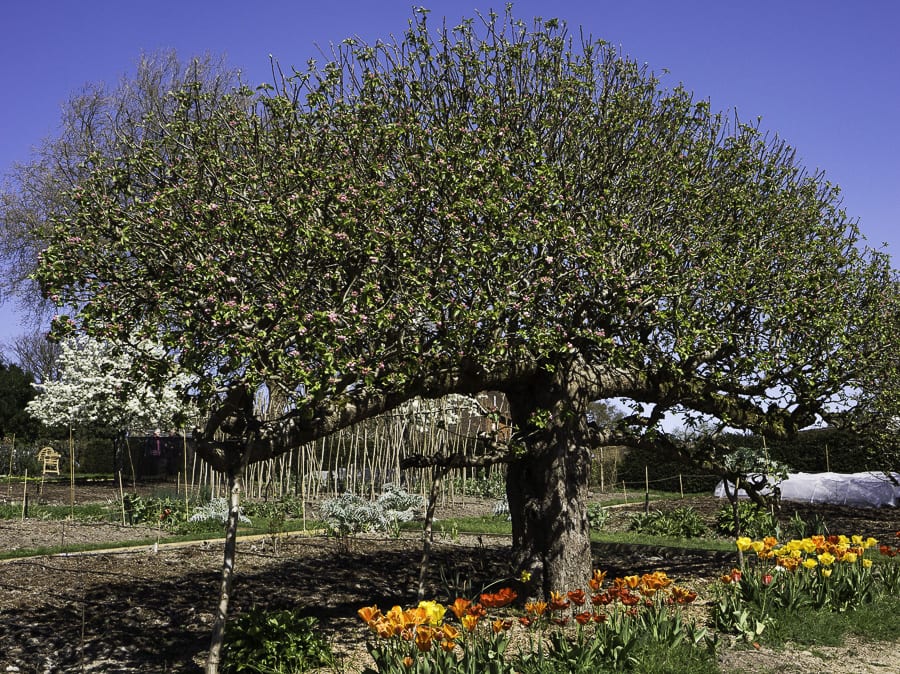 Fruit tree at Standen House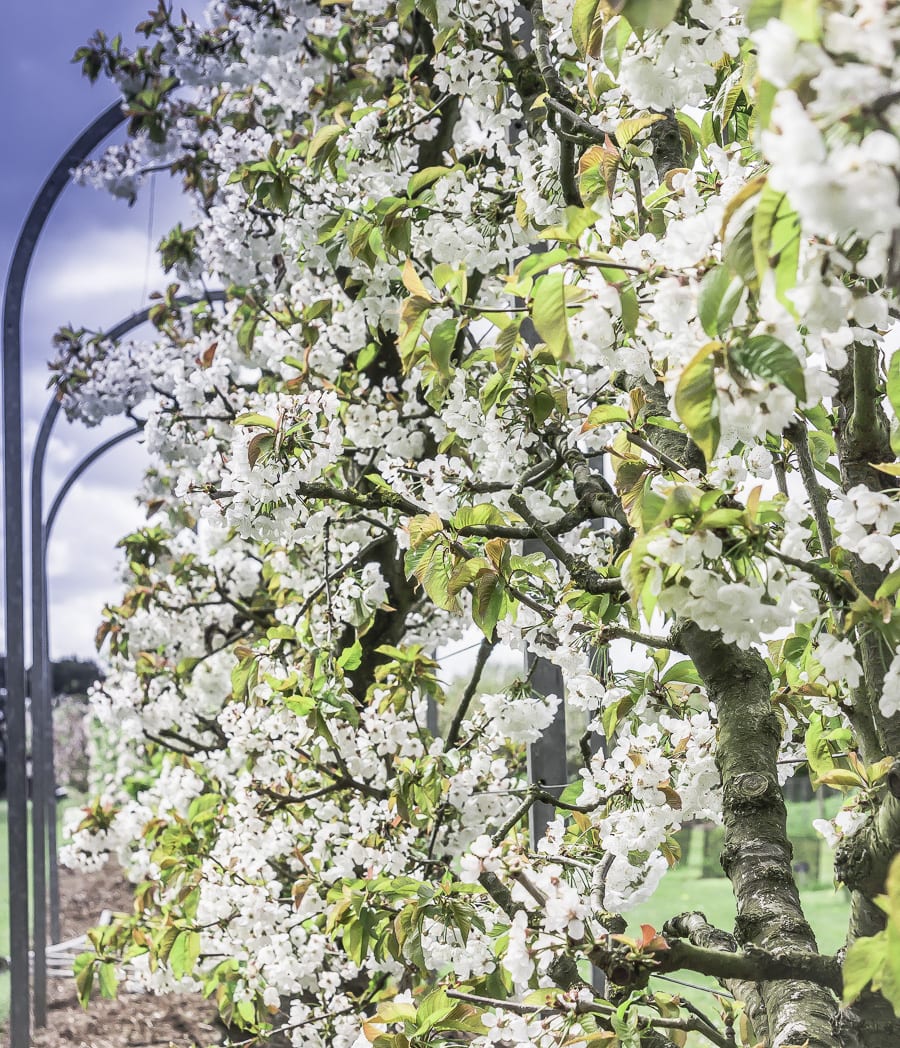 Apple tree blossoms at RHS Wisley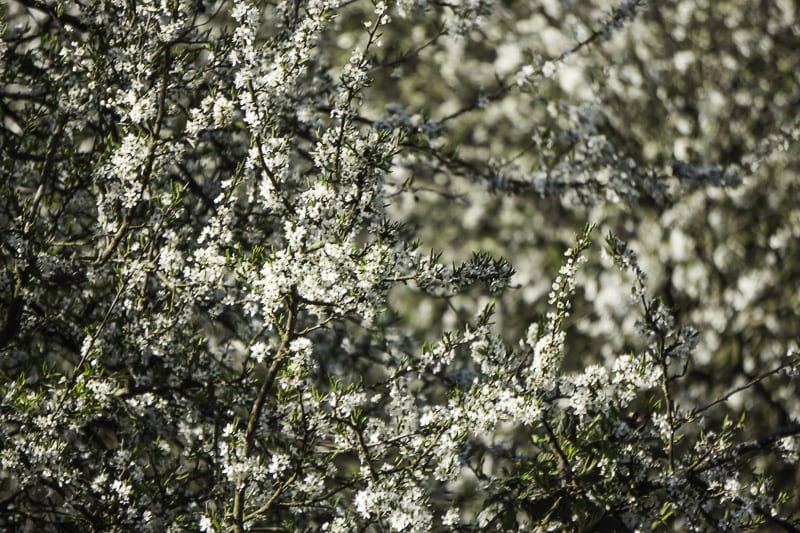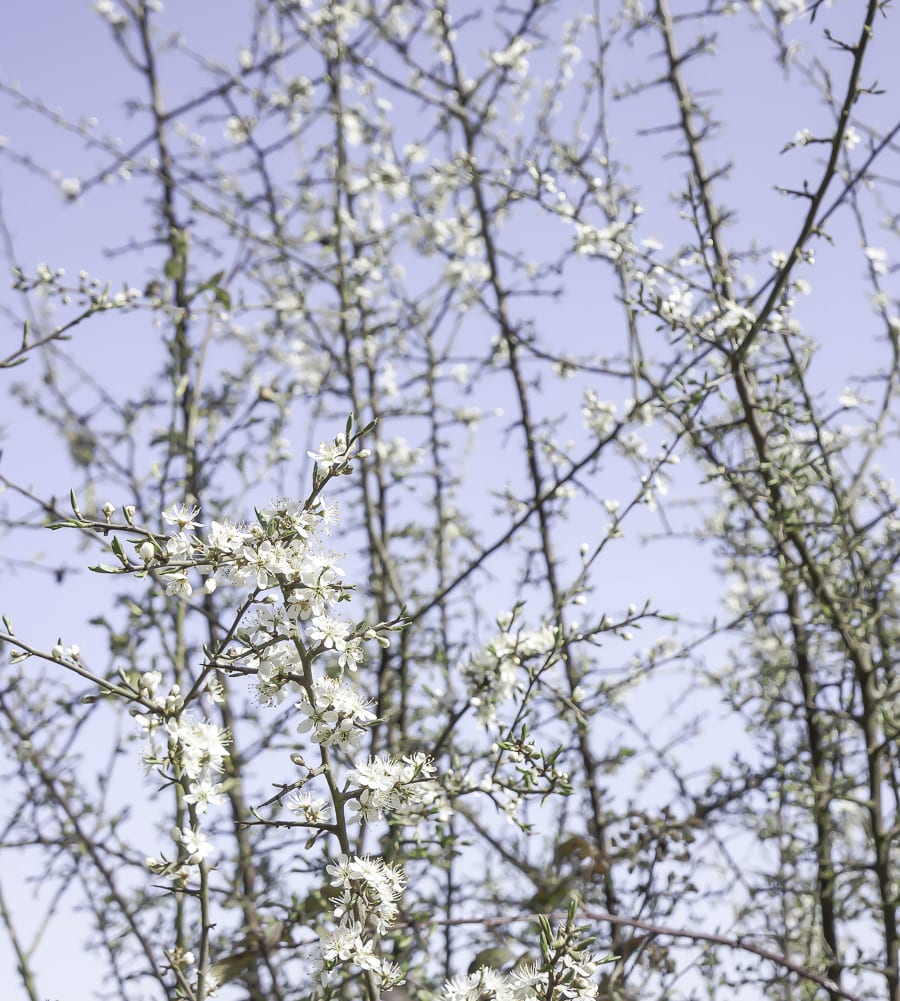 Wild flowers finally showed up everywhere. On an idyllic nature walk home from school with my children, we spotted lesser celadine, common dog violets and a whole variety of mini masterpieces in the woods. On other rambles wood anemone and wild spotted orchids were some of the flowers that peeped up dreamily at me from shady spots. And, of course, bluebells now are appearing everywhere as if fairies are preparing for a grand ball in the woods.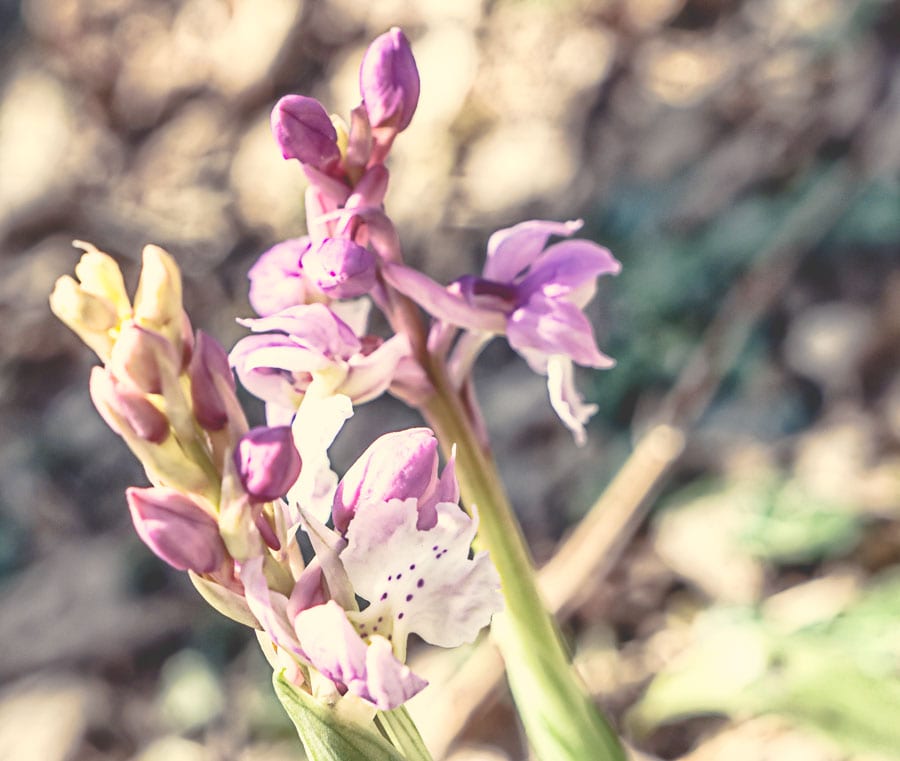 Wild spotted orchid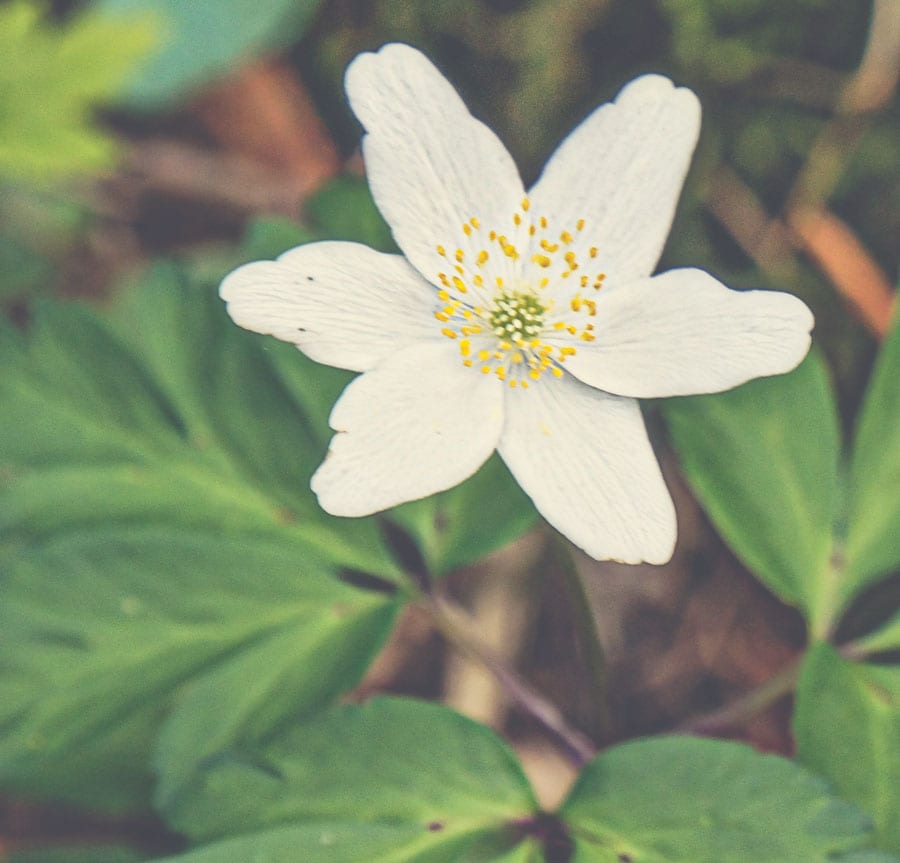 Wood anemone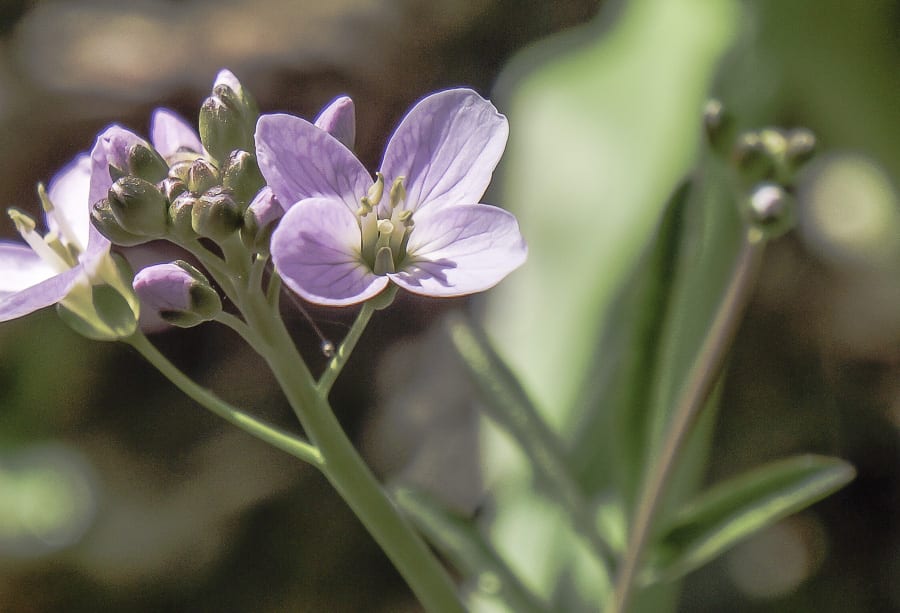 Cuckooflower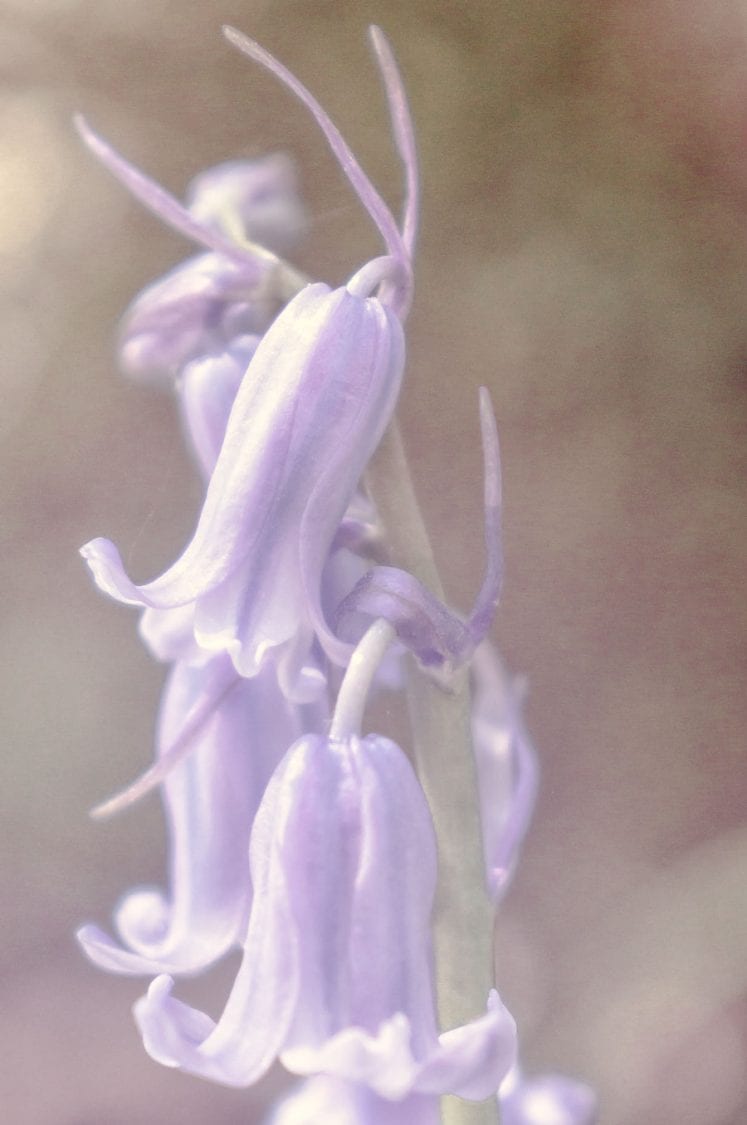 Bluebell
Naturally shrubs have decided to cover themselves with their best finery for spring too – such as the purple rhododendron at RHS Wisley or a bush heaving with yellow flowers at Standen House.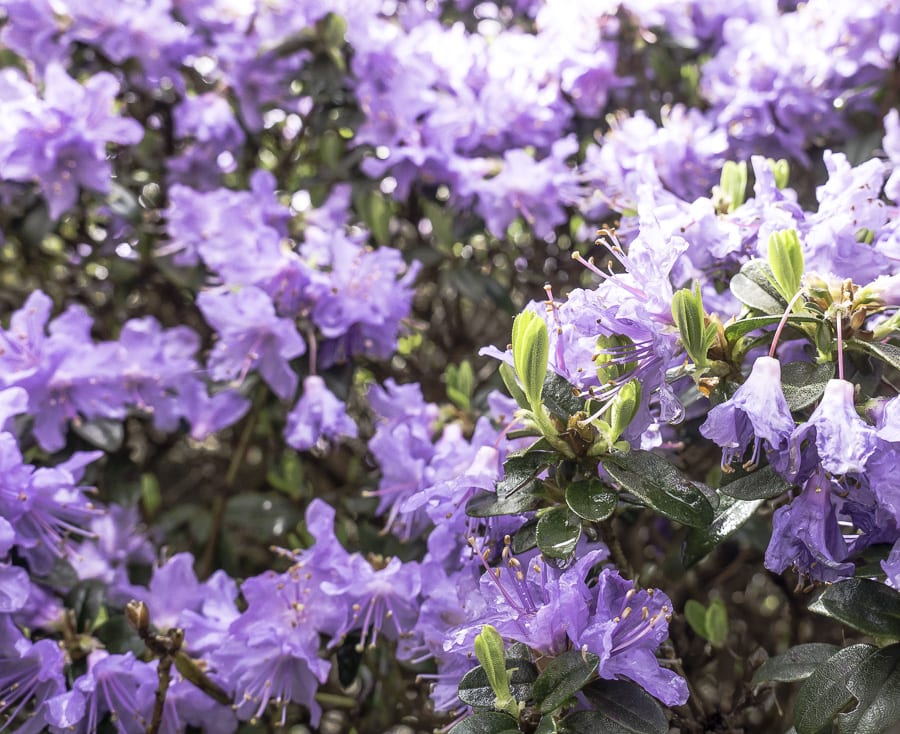 Purple rhododendron at RHS Wisley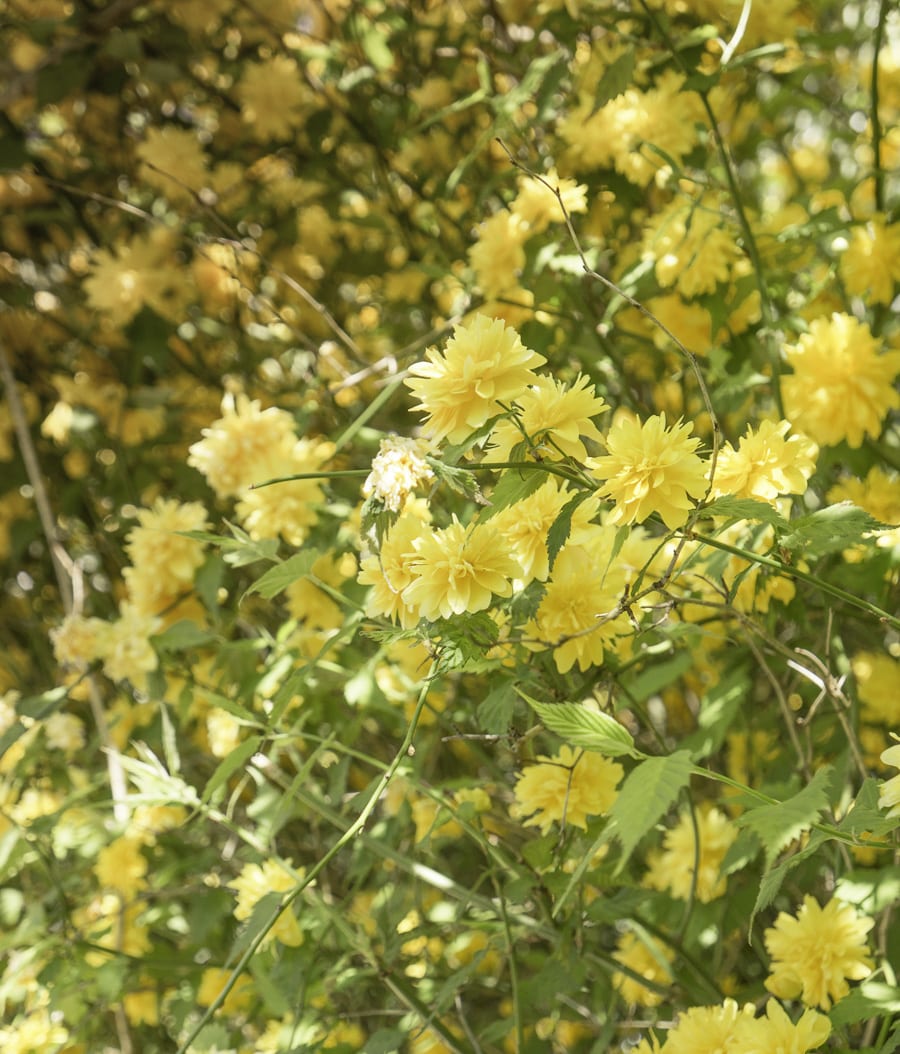 I thought I'd also add to my April nature notes some of the flowers and plants from the garden of our new home. Daisies, dandelions and hyacinths have been spreading across the lawn. Here they're peeping up at our view across a valley.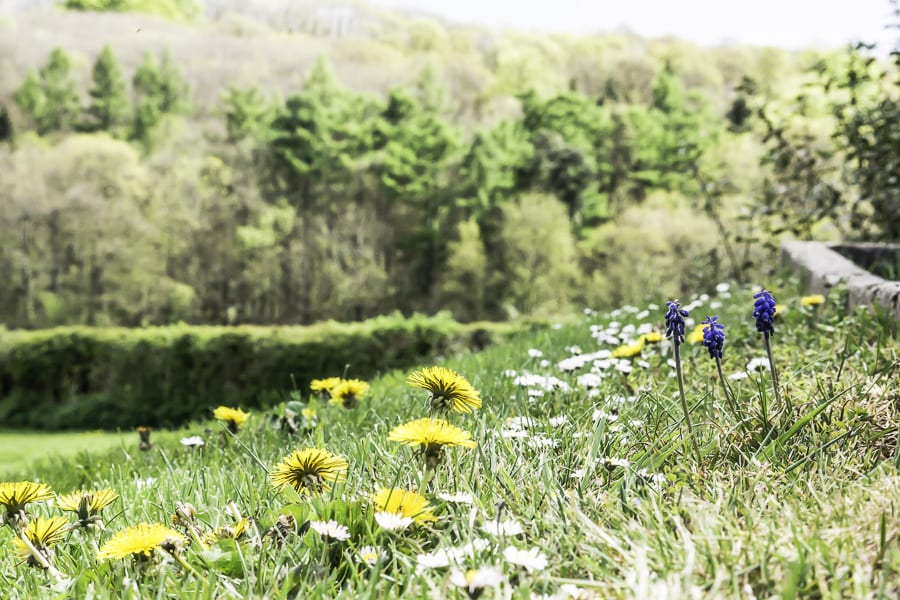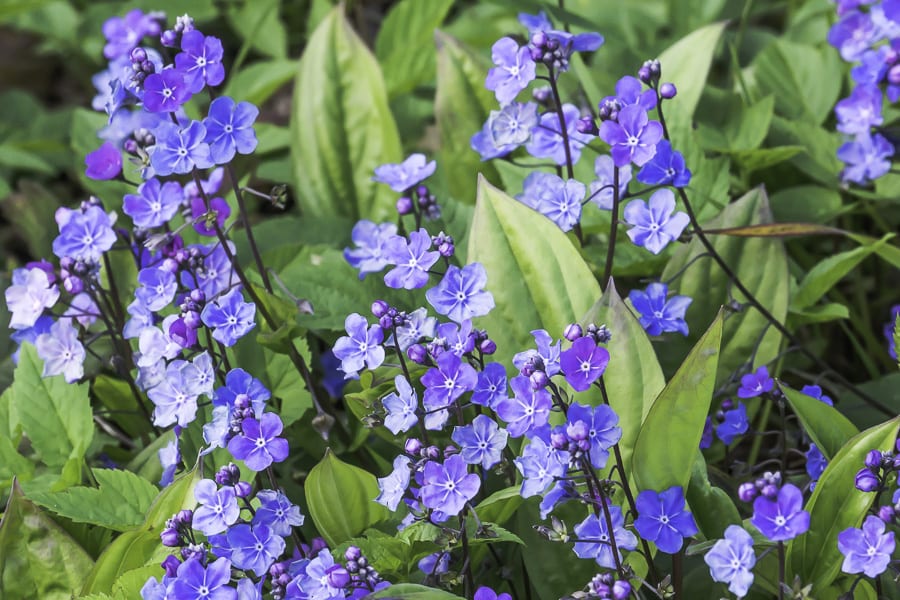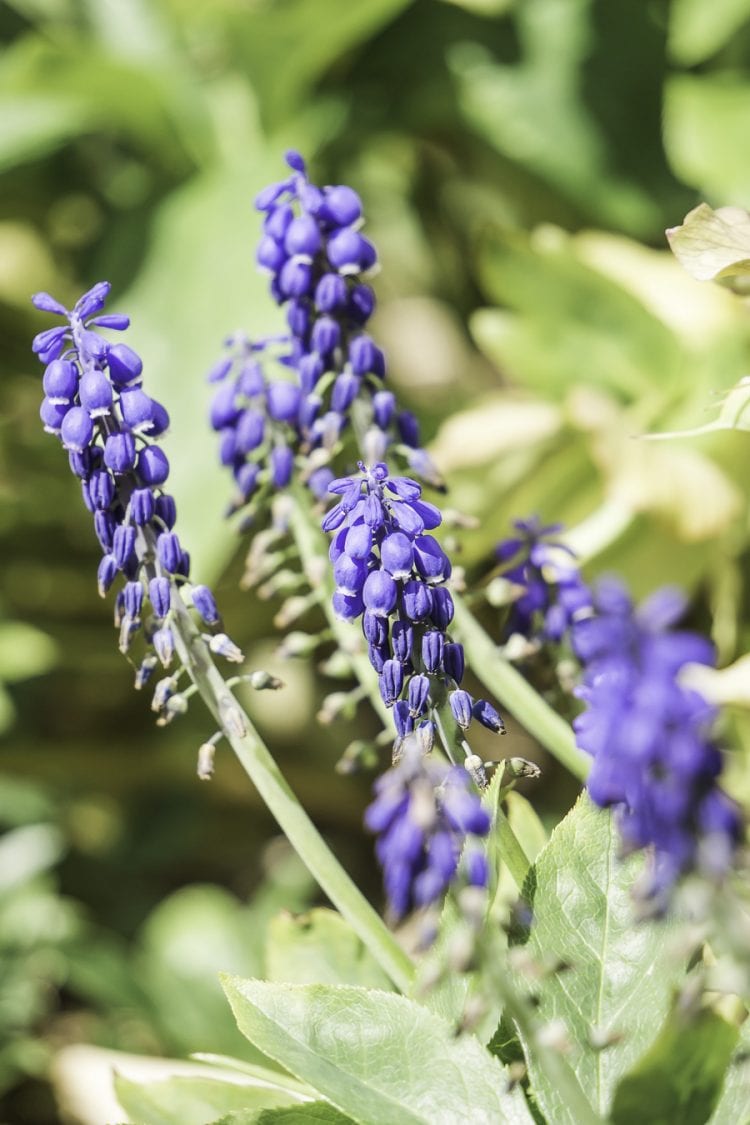 My daughter was rather thrilled to see that bleeding hearts – her favourite flowers – are swinging gently across one of the flower beds.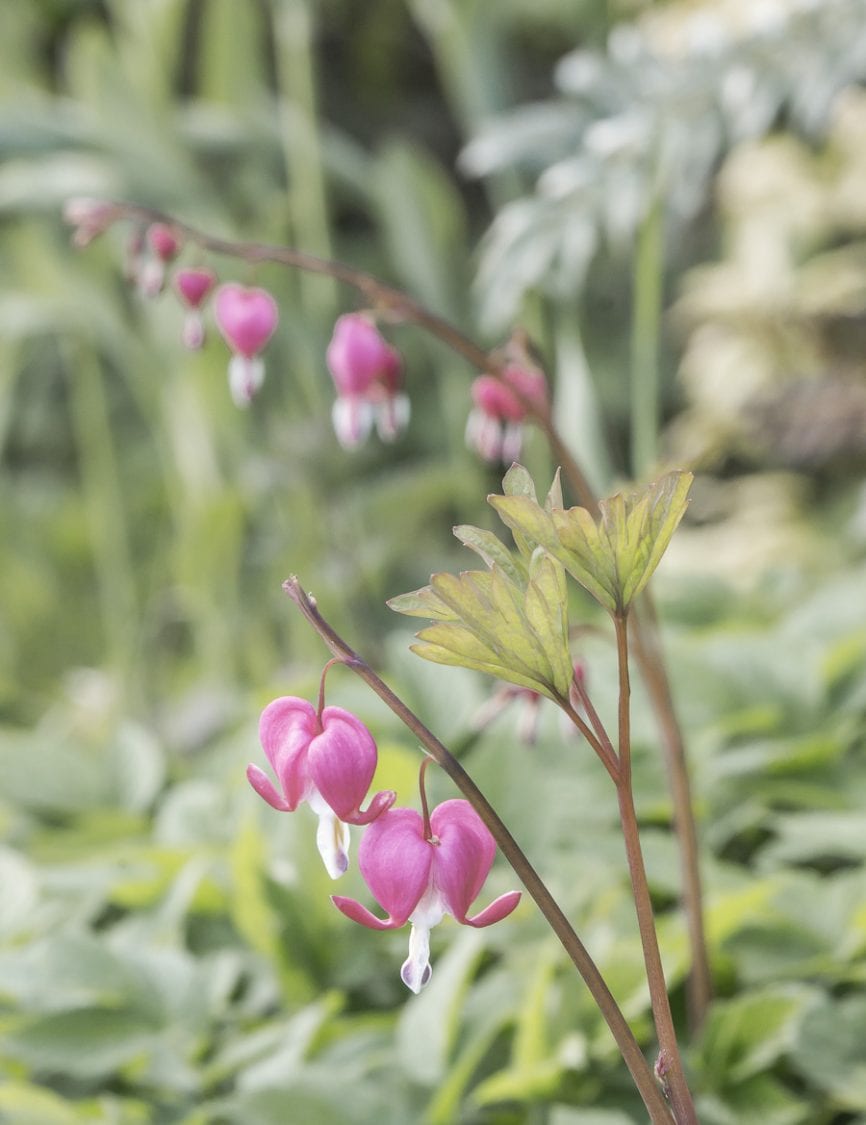 Bleeding hearts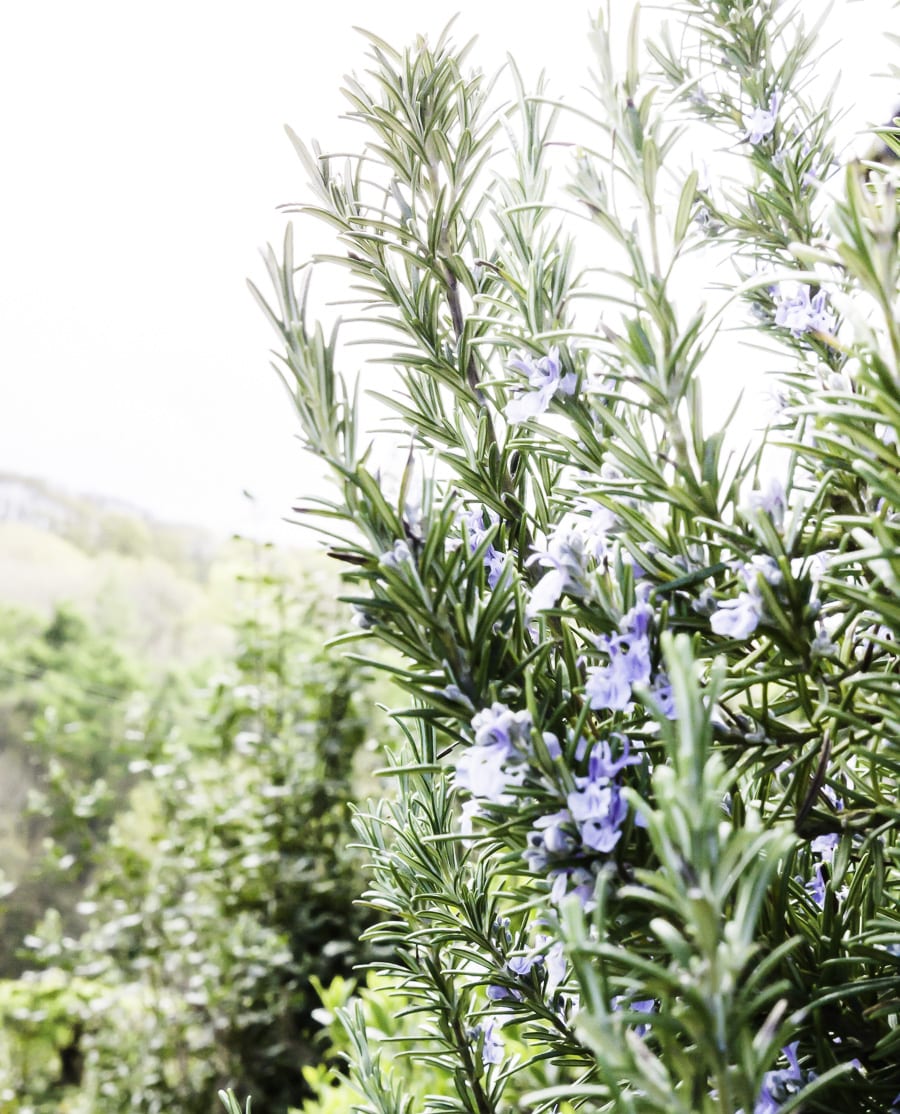 Flowering rosemary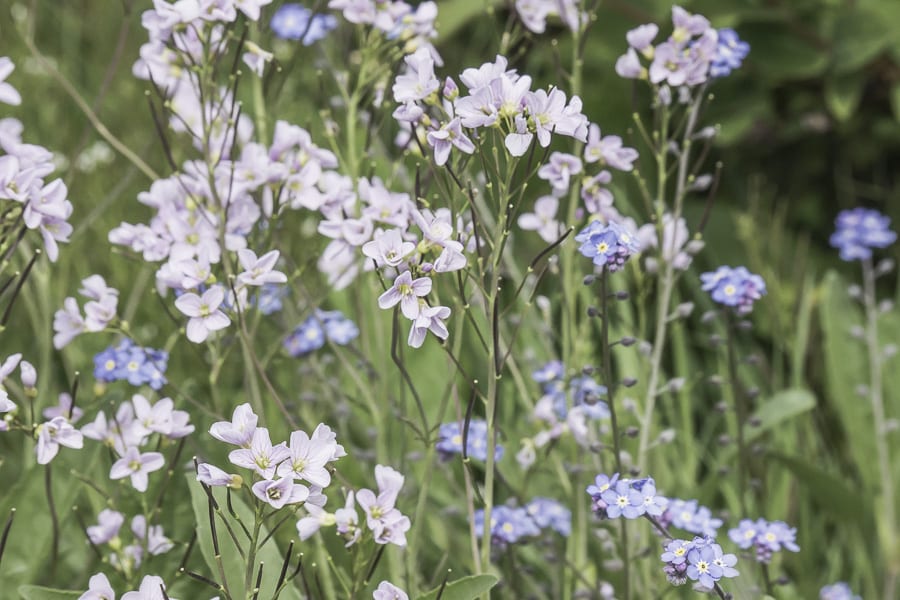 Lady's smock flowers and forget-me-nots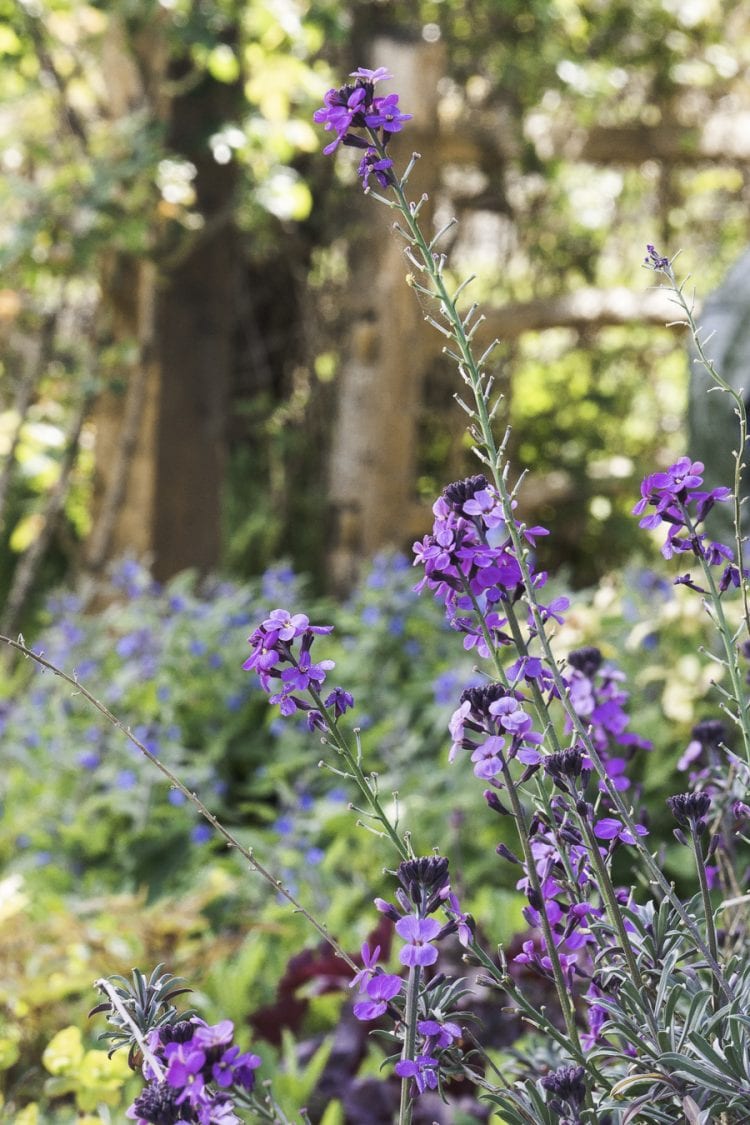 Erysimum 'Bowles's Mauve'
I'm always seeking to identify and learn the names of the flowers I observe whether on our walks or in my garden – which is why I write my monthly nature notes.