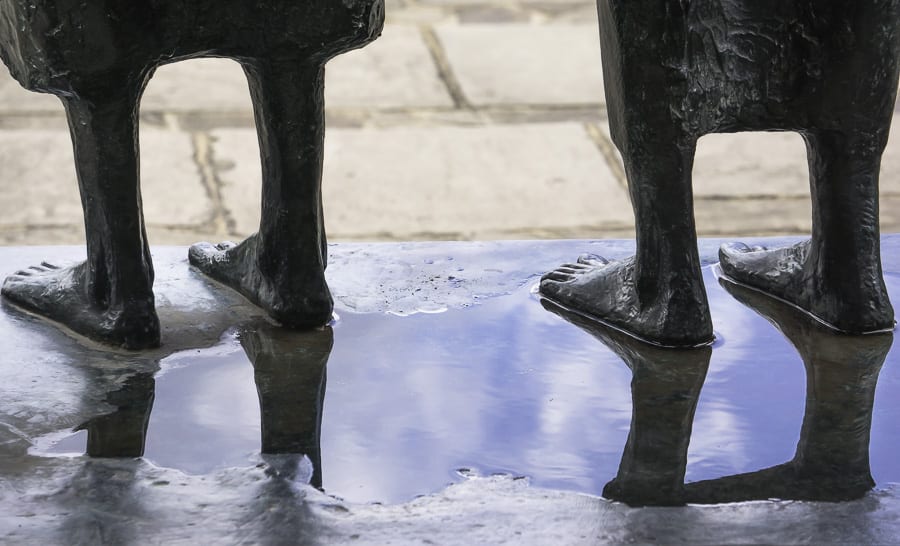 Statue at RHS Wisley
If your impression is that blogging must be a lonely pursuit then I'm going to stop you in your tracks by illustrating a bloggers meet up  in April at RHS Wisley. RHS Wisley in Surrey south of London, by the way, is one of four gardens run by the Royal Horticultural Society. I had been before with my twins – Luce and Theo – on a previous meet up. These meet ups organised by Annie at Mammasaurus are just an informal get together of bloggers at a beautiful location where we can also take photographs.
Last summer, after two years in the Hamptons in New York State, we moved back to England. I had launched my blog – formerly called Over there to Here – when we were living in the Hamptons. Soon I felt welcomed to the world of blogging by stars such as Tanya at Mummy Barrow, Charly at PodcastDove and, of course, Annie Spratt. There might have been an ocean between us but many British bloggers like them made me feel part of the community. So when I resettled back here…over there to here and back…I jumped at the opportunity to join some of these online friends in the real world.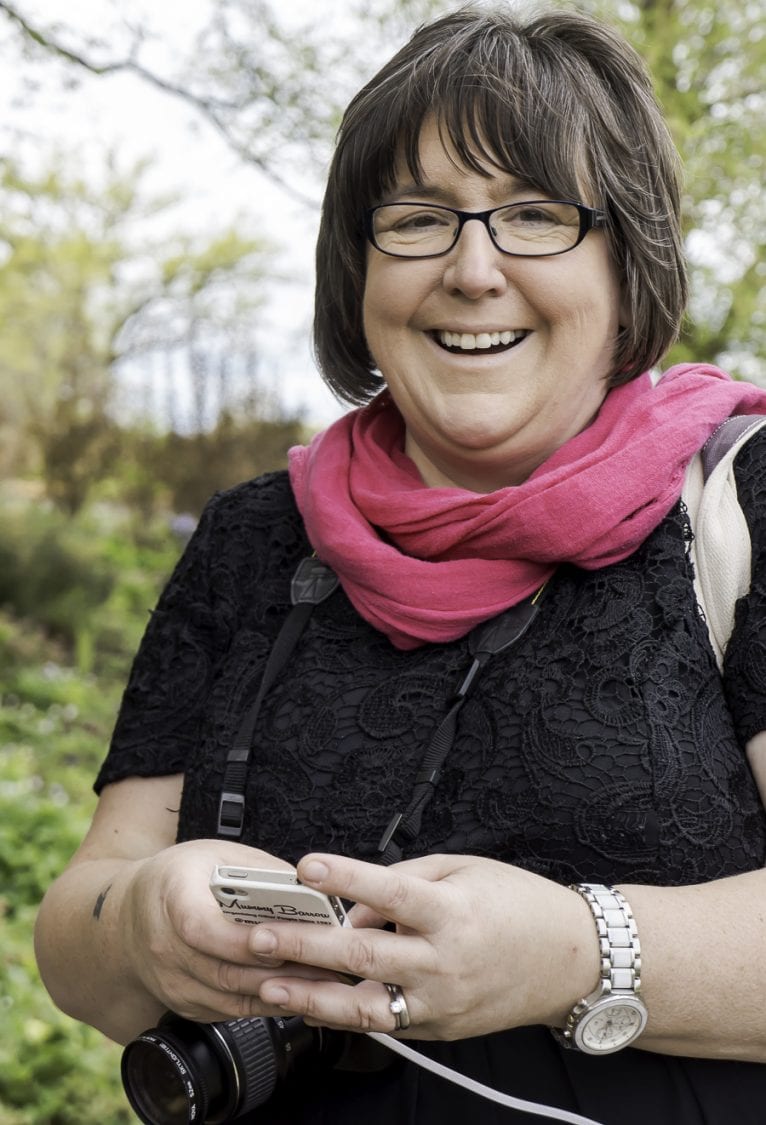 Tanya from Mummy Barrow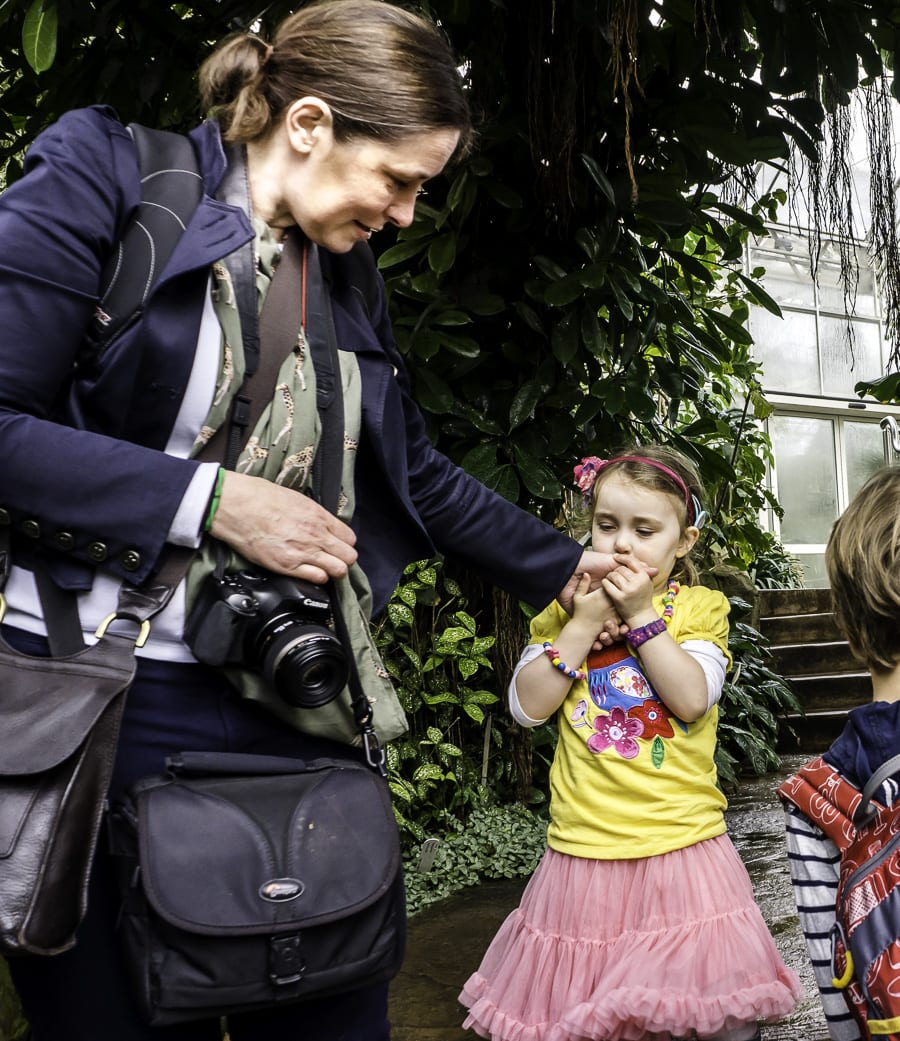 Charly from PODcast with daughter Pod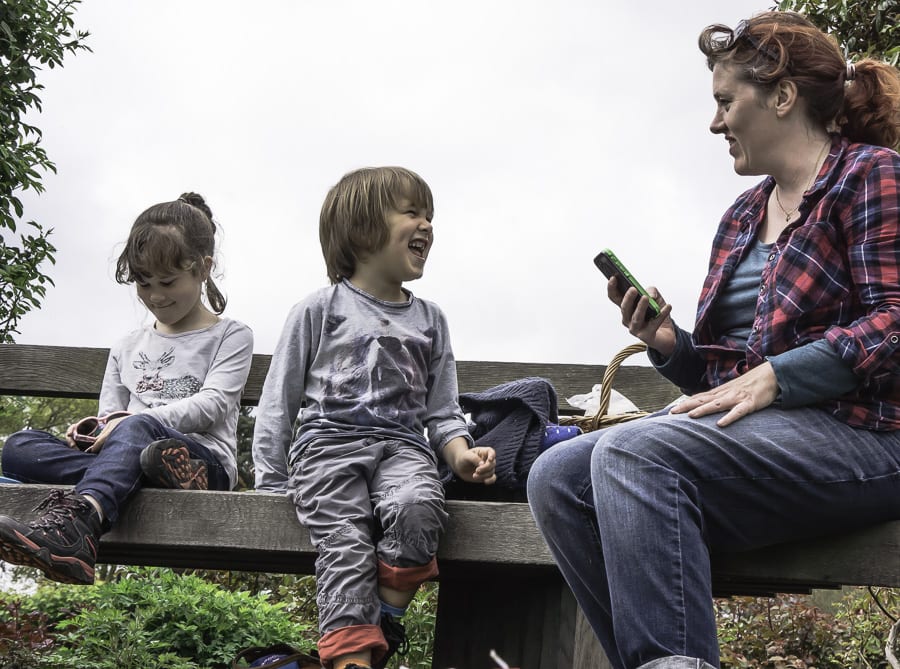 Annie Spratt from Mammasaurus with Kitty and Ozzy
What was especially lovely is that some of us brought our kids along and they immediately bonded.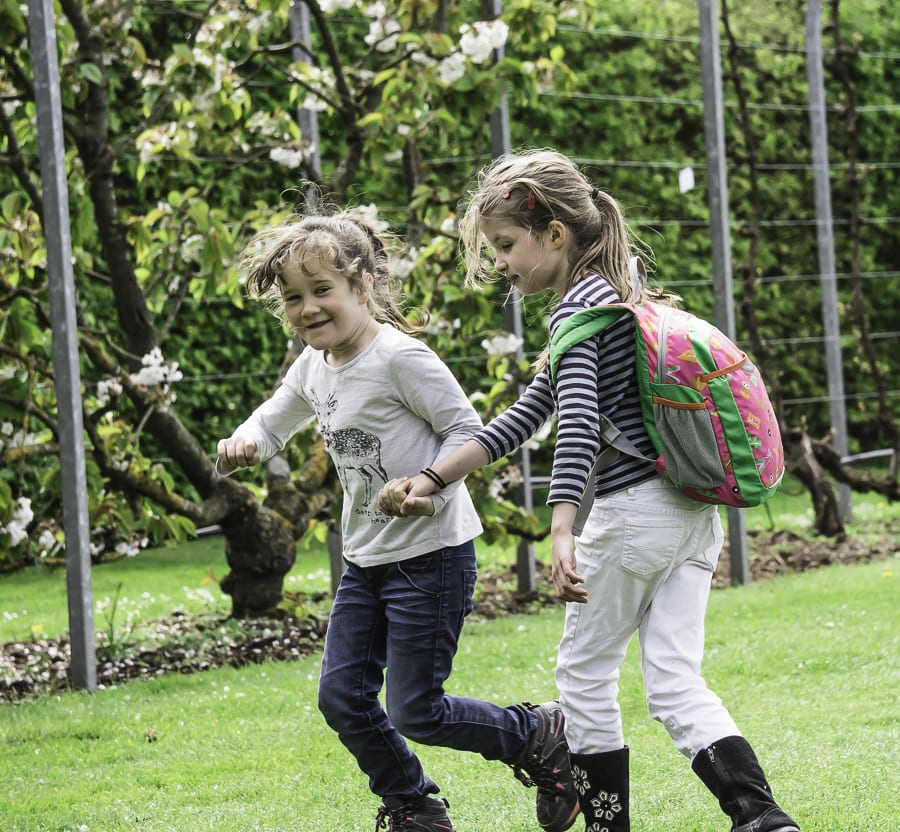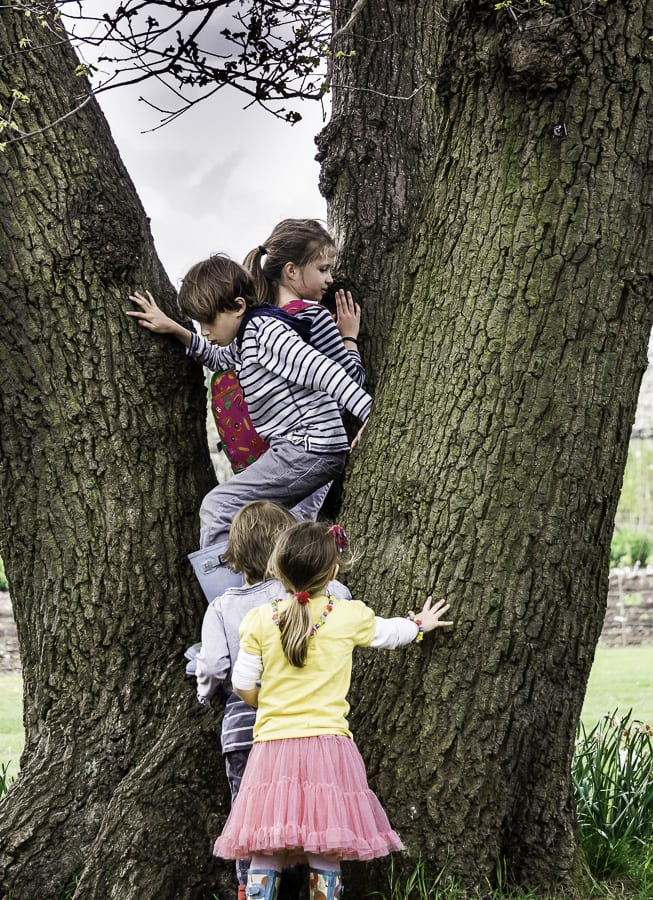 Plus Luce and Theo soon found out there were others like me who can't stop taking photos on a day out!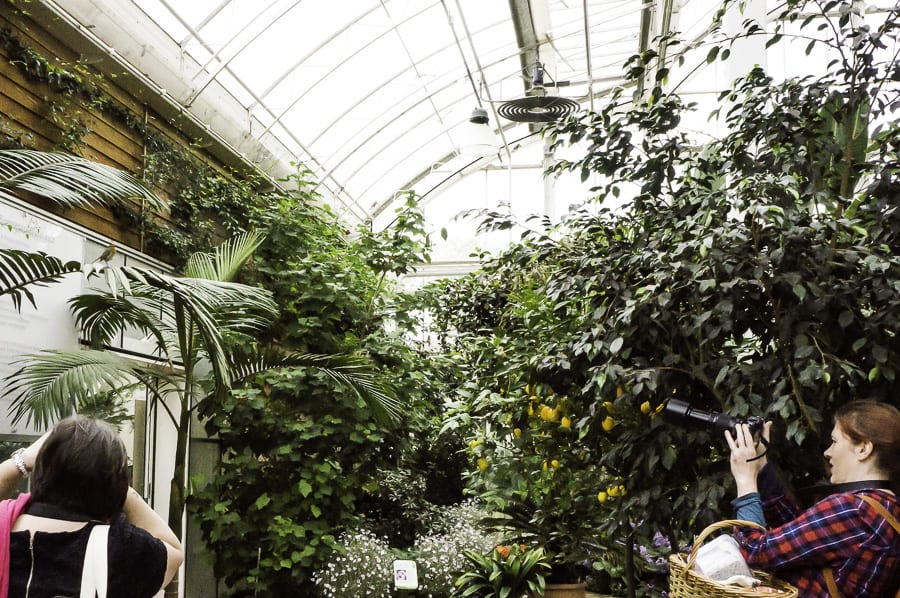 Tanya and Annie taking photos of a robin in The Glasshouse
At one point when Annie ran off to take photos of apple blossoms in an orchard, little did she know she was the Pied Piper. All the kids excitedly ran after her to see where she was going!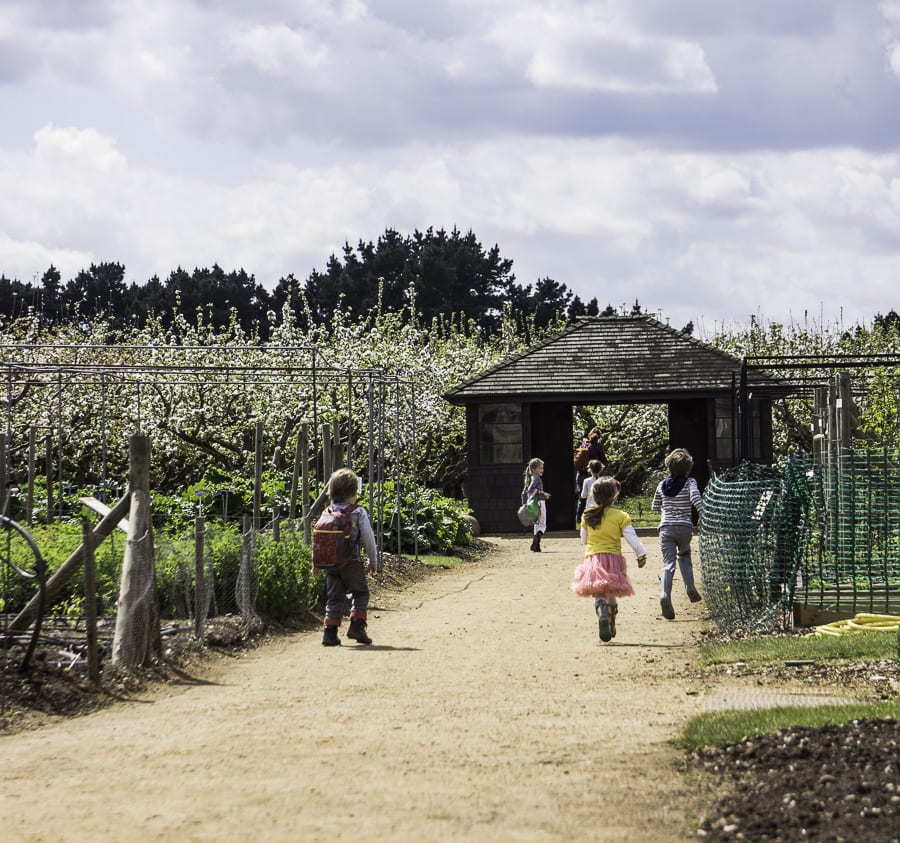 Pied Piper Annie at RHS Wisley
My daughter was keen to have a picnic near the waterfalls in the rock garden but we found a more sensible spot with a grass clearing and bench near the Bowes-Lyon Rose Garden.  A robin also kept us company during our picnic.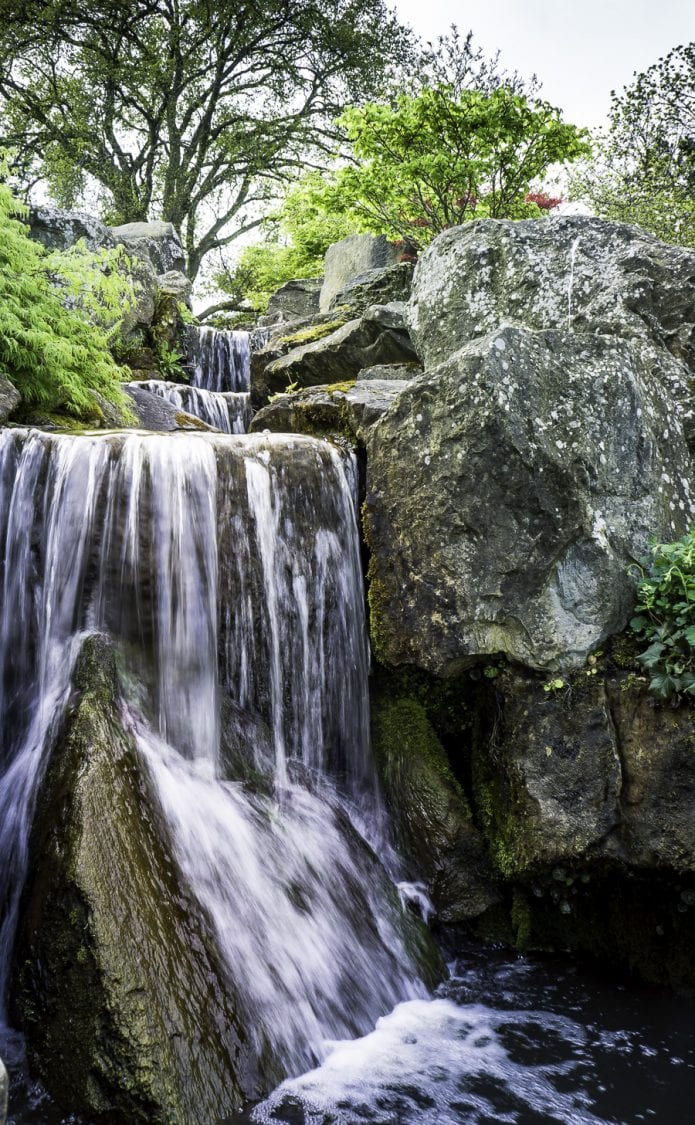 Apparently there are some children play areas at RHS Wisley but we never ventured over to them during either visit.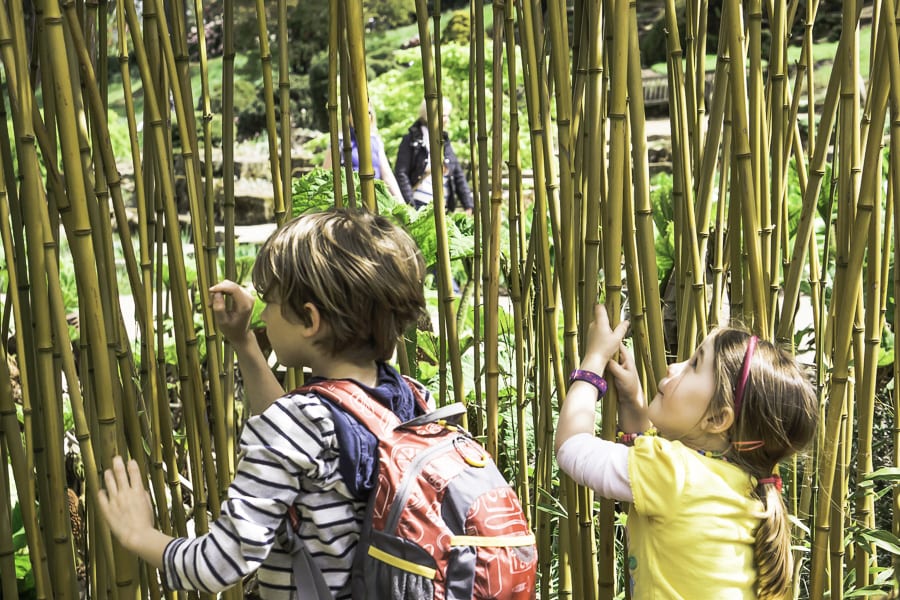 Theo and Pod 'studying' bamboo
I'm rather keen on my kids identifying plants so was rather disappointed that none of the signs at RHS Wisley included the common names. I understand that plants can have more than one common name so it's preferable to have their scientific name to avoid confusion. But, I feel it's also important for amateurs – like myself – and kids to be able to learn and feel inspired on a walk around a botanical garden. For example, in one area Luce and Theo suddenly shouted out excitedly that there must be a 'Skunk cabbage' nearby due to an overwhelming strong smell wafting near us. During an adventure as nature detectives in the Hamptons in the US, organised by Sofo the local nature centre, they had spotted – and identified by its distinctive odour – a similar species from the arum family. Only after we returned home was I able to double check and tell them that a Lysichiton americanus indeed was a skunk cabbage but a variety found in the Pacific northwest.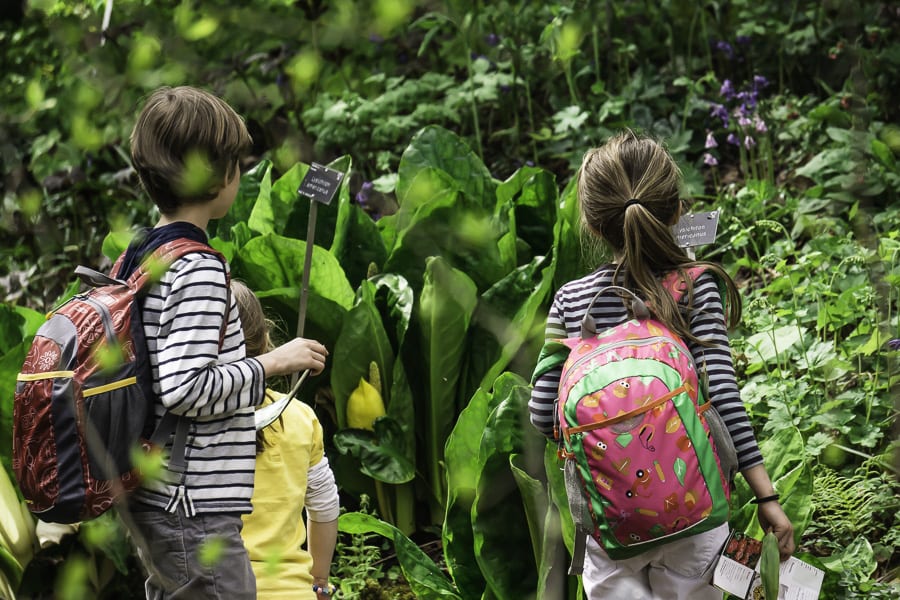 In my next post I'll show you the blasts of colours we experienced during this fabulous meet up while I wondered about the mystery of flower colours.