When Luce and Theo go for a walk in the woods or a park, they're constantly searching for a tree to climb. Branches are just rungs on a ladder as far as they're concerned. But I always see that longing in their eyes to go higher and higher. They want to be up in the canopy of a very tall tree.
At last they had their chance. This past weekend they strapped on harnesses attached to ropes and started climbing.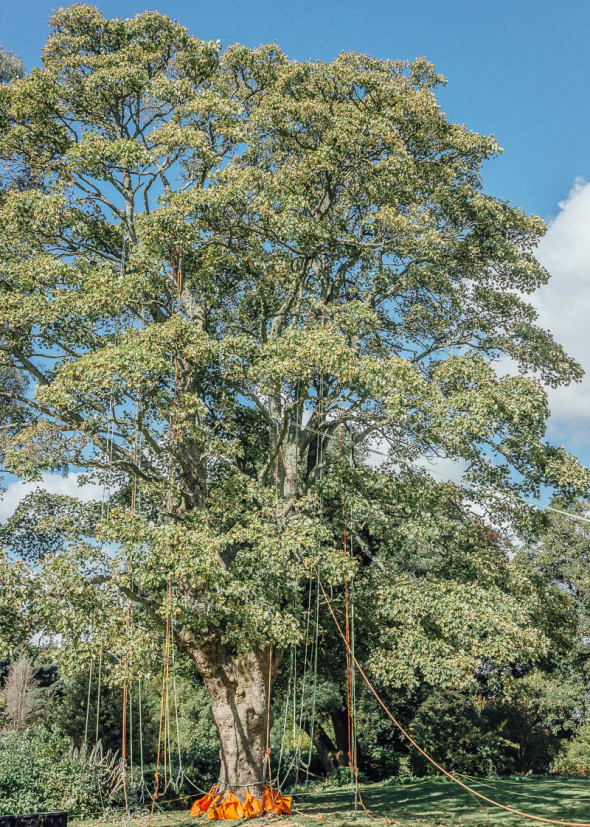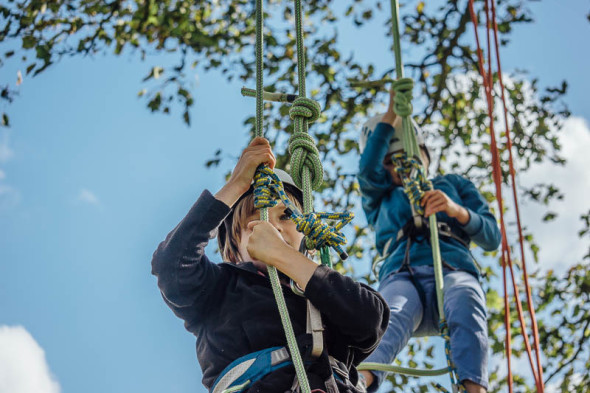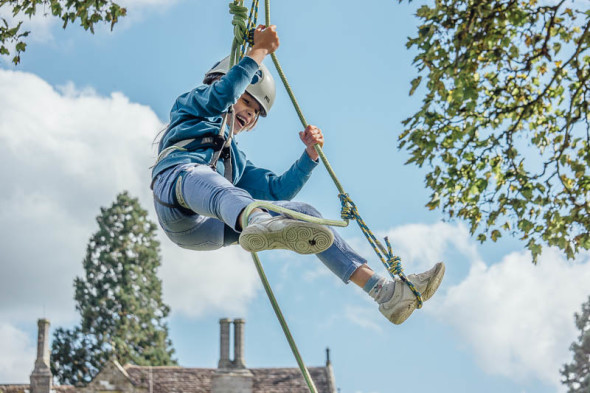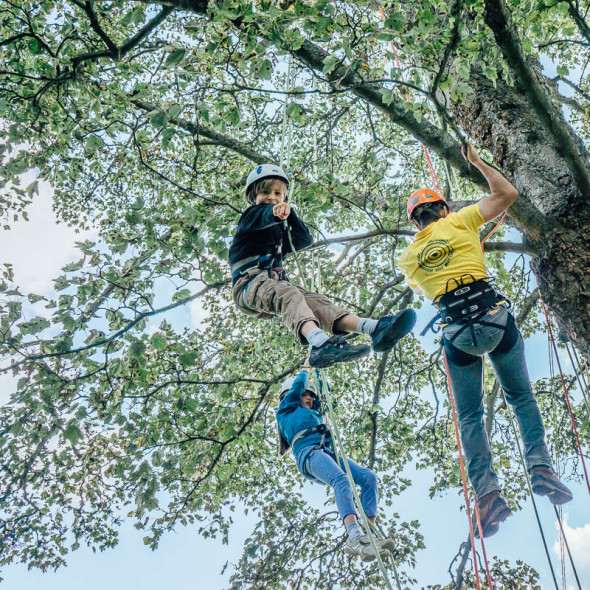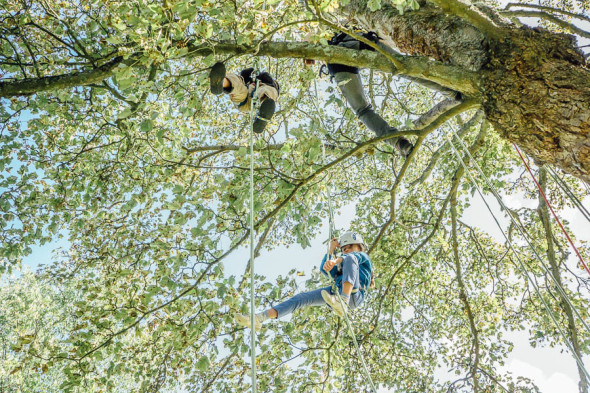 With a bit of competition added into the mix. After all Luce and Theo are twins. Who could get to the highest branch?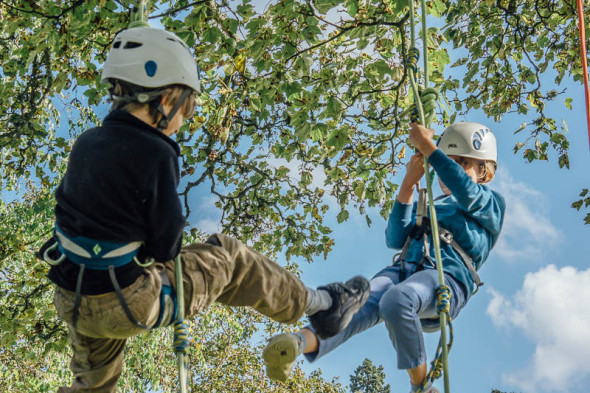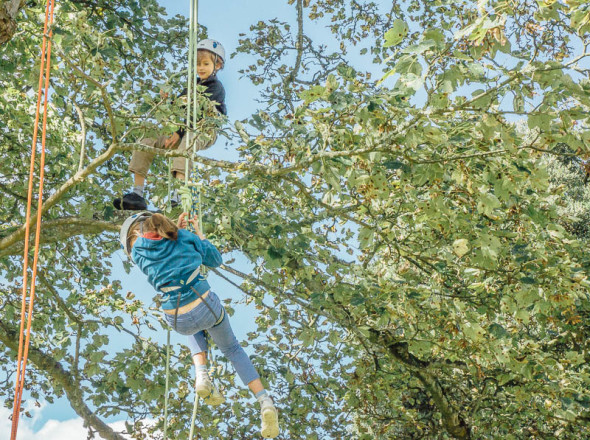 This is childhood unplugged.  Laughter and smiles amongst the branches.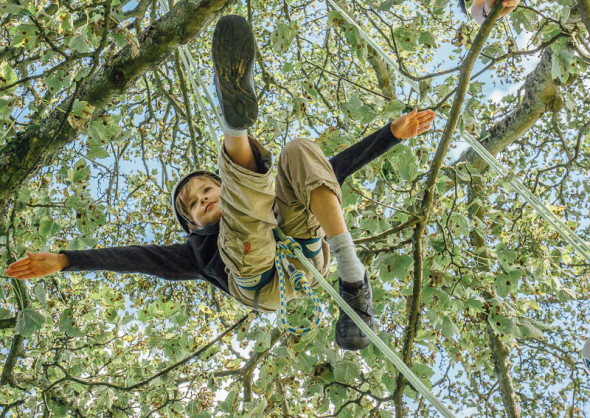 Both told me it was as if they were flying and like birds they landed on branches. It might have been recreational tree climbing with safety gear but they both felt free.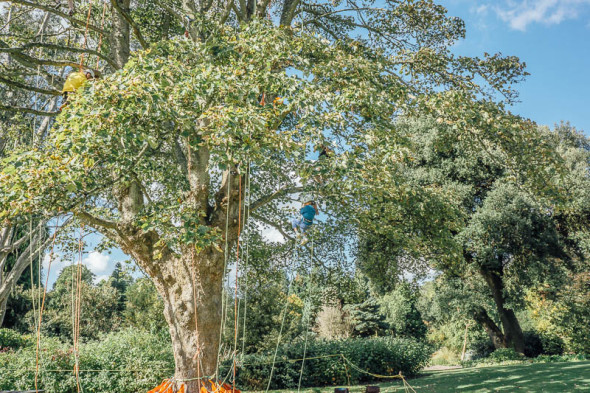 Note – recreational tree climbing: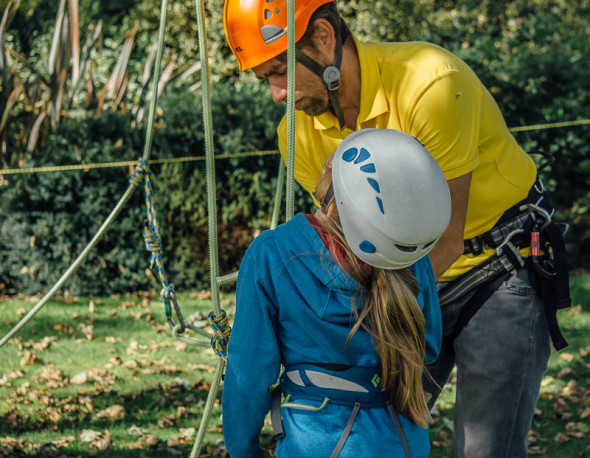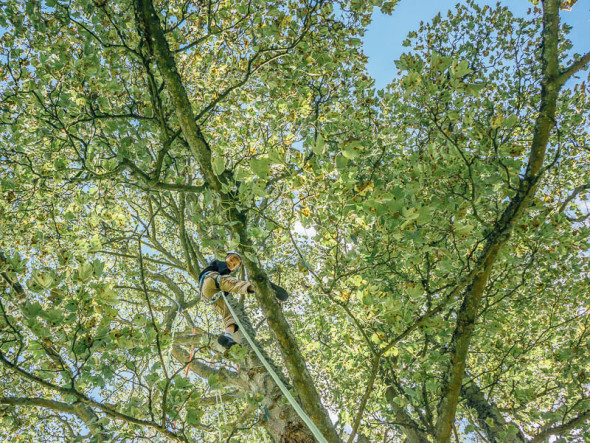 I booked them on the tree climbing event during the Bountiful Botanics  September weekend at Wakehurst Place. They've previously watched tree aerial acrobatics at another special events weekend here at Kew's countryside estate in Sussex. The instructors from the Big Tree Climbing Company were brilliant and gave Theo and Luce a clear briefing on how to climb using the knots and ropes. My twins have insisted that they have another recreational tree climbing adventure as soon as possible – or I'm in deep trouble.  In fact next time I want to join in too – how I would love to take some photos from the top of a tree!