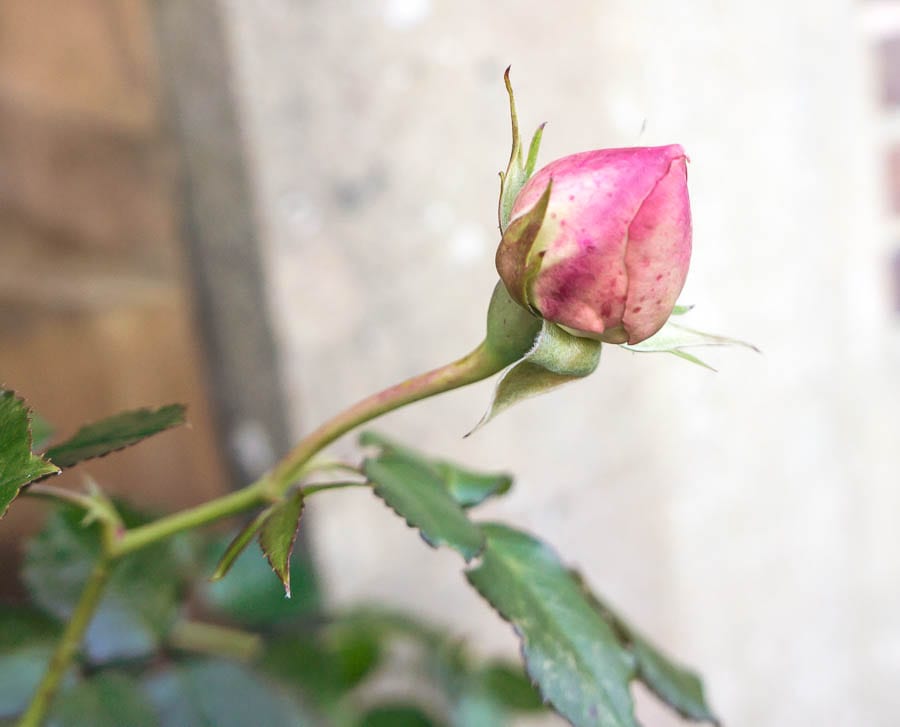 I had a bit of a heart attack when I sat down to write this post as I hadn't realised it's already October 1st! What really surprised me was the amount of colour still in my garden. The Autumn flowers are not retreating yet. Some of our roses have also been flowering. And best of all we've had sunshine.
"I cannot endure to waste anything as precious as autumn sunshine by staying in the house.
So I spend almost all the daylight hours in the open air.
–  Nathaniel Hawthorne
Here's what's in my garden. Many of the photos I took this morning. Some I took at dusk yesterday evening when little did I know September was closing. Many of my plants began flowering at the start of the Autumn season and are still going strong.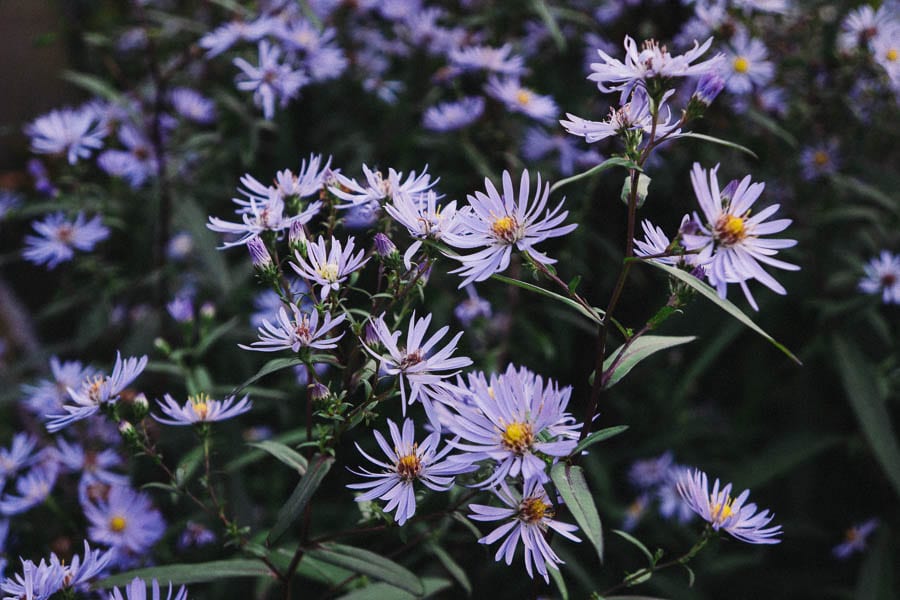 Aster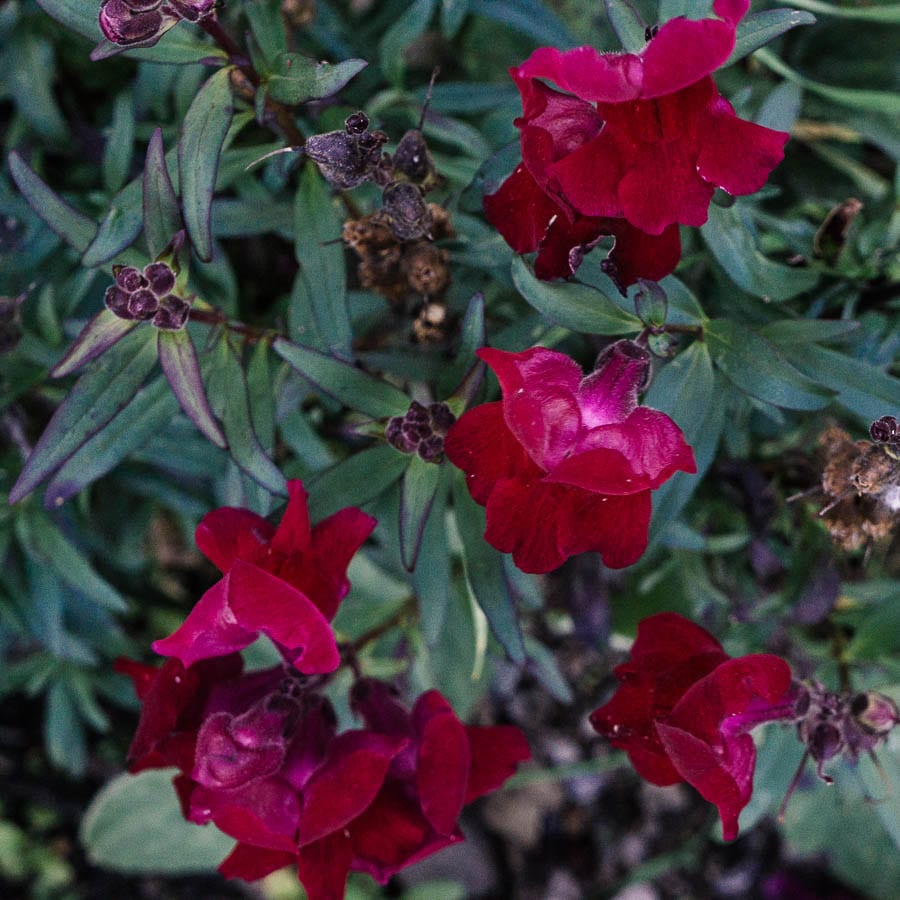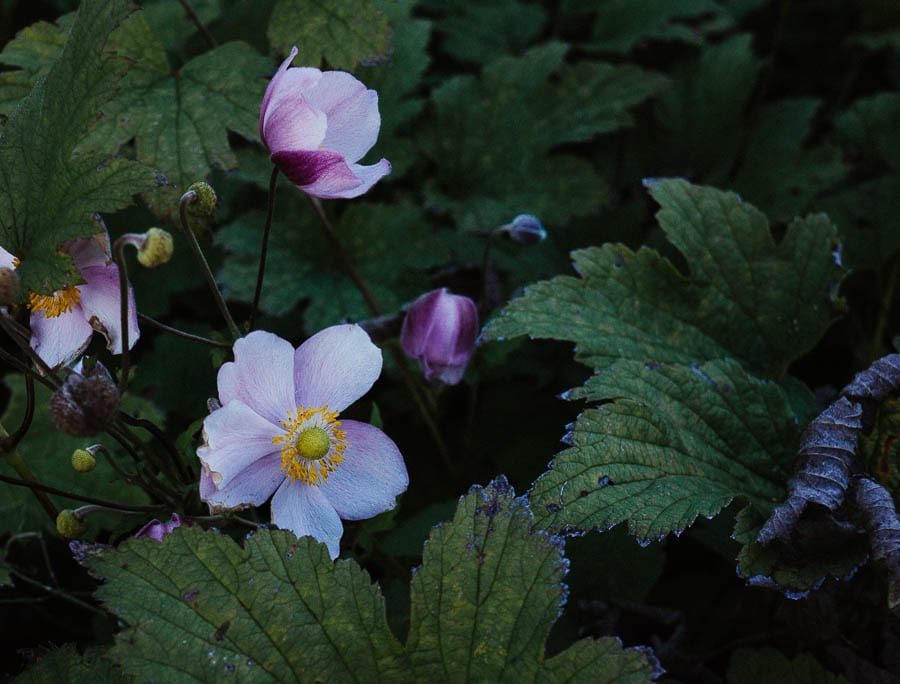 Japanese Anemone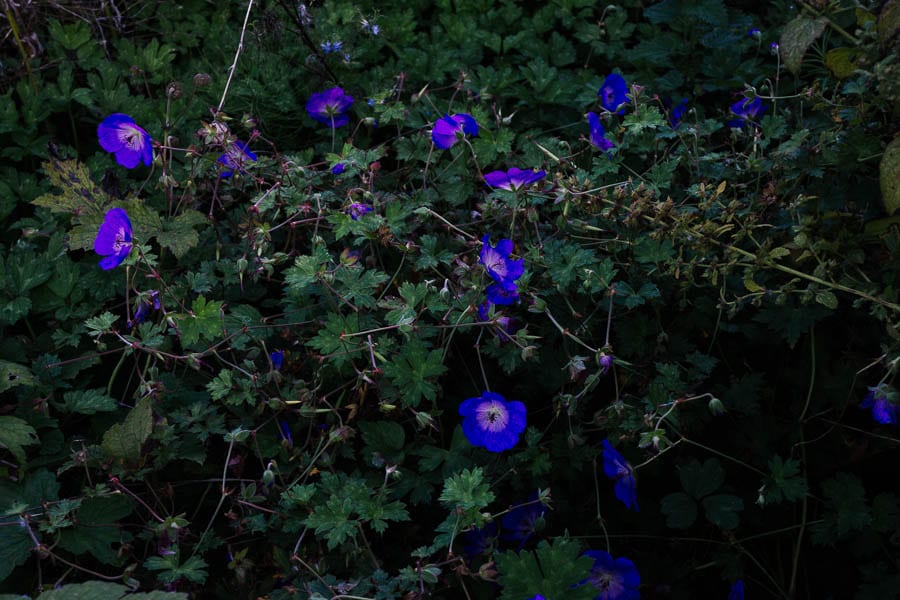 Geranium pratense (Meadow cranesbill)
In a couple areas of the garden we have these incredibly tall yellow flowers which I believe are a type of Helianthus.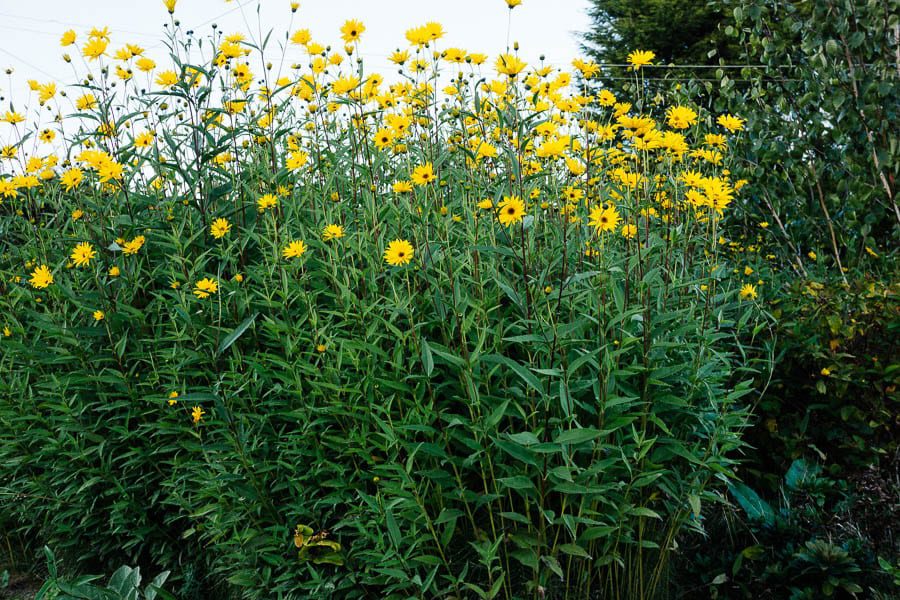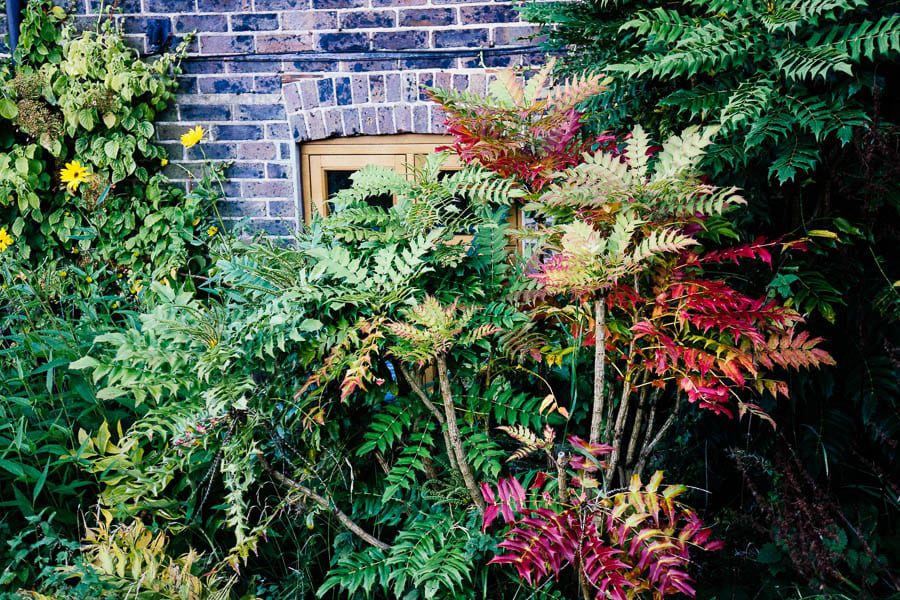 Of course, some of the flowers are fading, dying or just leaving seed pods. It is Autumn after all. And yikes October! So far I've only managed to store some Love-in-the- mist seeds.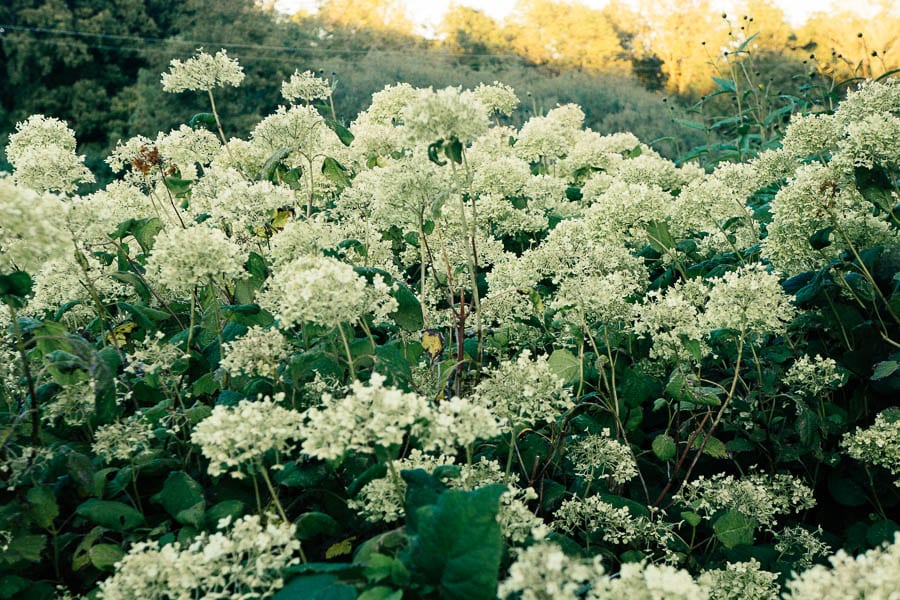 Dying white hydrangea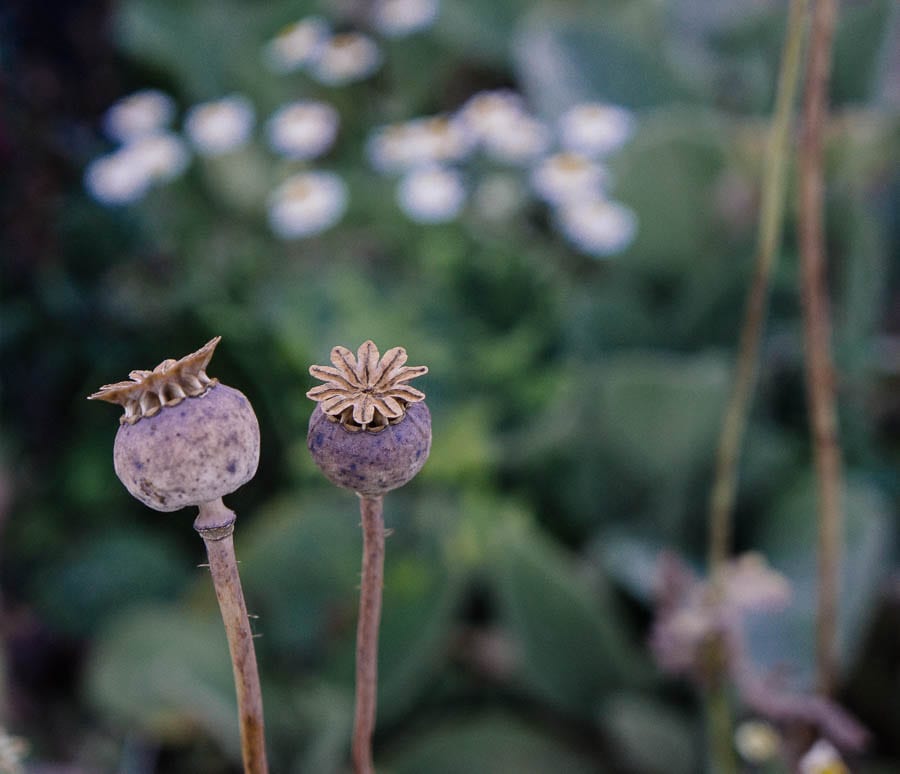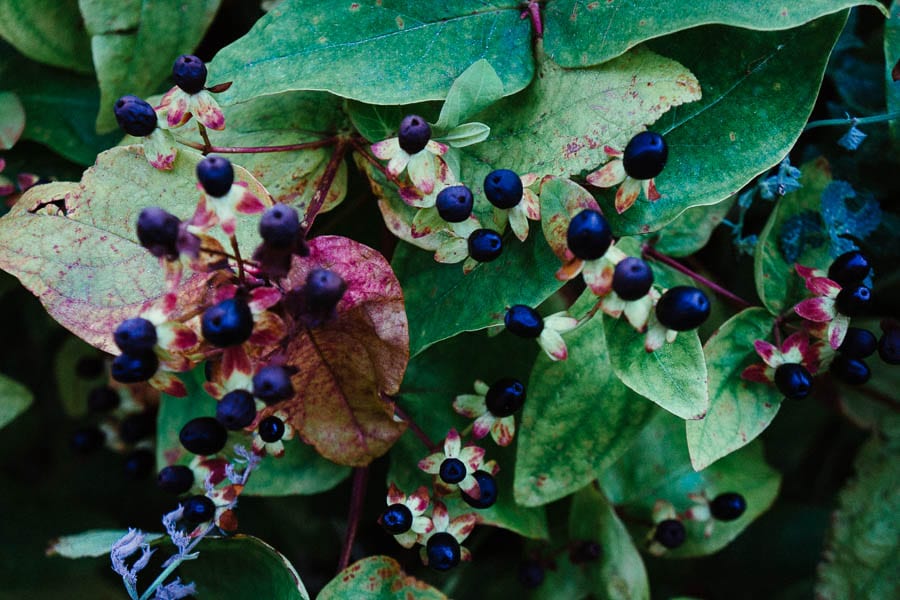 St John's Wort
I also need to pick some more apples from a tree nearby.
This is a native English iris – Iris foetidissima – also known as the 'Stinking Iris'. I haven't dared test it but apparently if you crush the leaves it smells like rotten meat. In Autumn its large seed capsules open to reveal orange berries.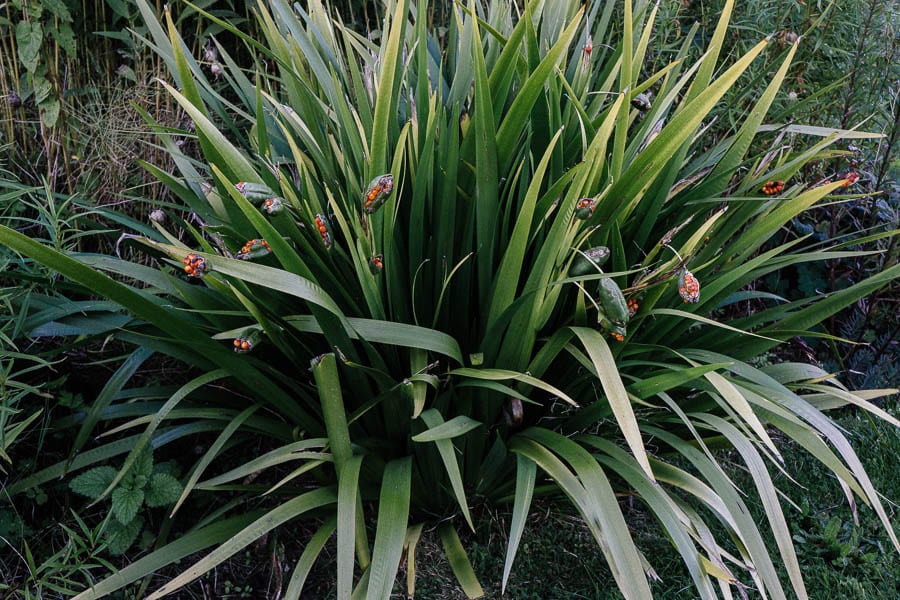 Iris foetidissima otherwise known as Stinking Iris!
Non stop foraging all September and today I'm still foraging. This morning I picked about a half kilo of blackberries from the brambles along one fence in our garden. I'm planning to make some Blackberry vodka! I've already made some Wild Plum gin as well as vodka. I keep them in the cupboard below the stairs with the wine so I don't forget to shake them every day.
"For man, autumn is a time of harvest, of gathering together.
For nature, it is a time of sowing, of scattering abroad."
–   Edwin Way Teale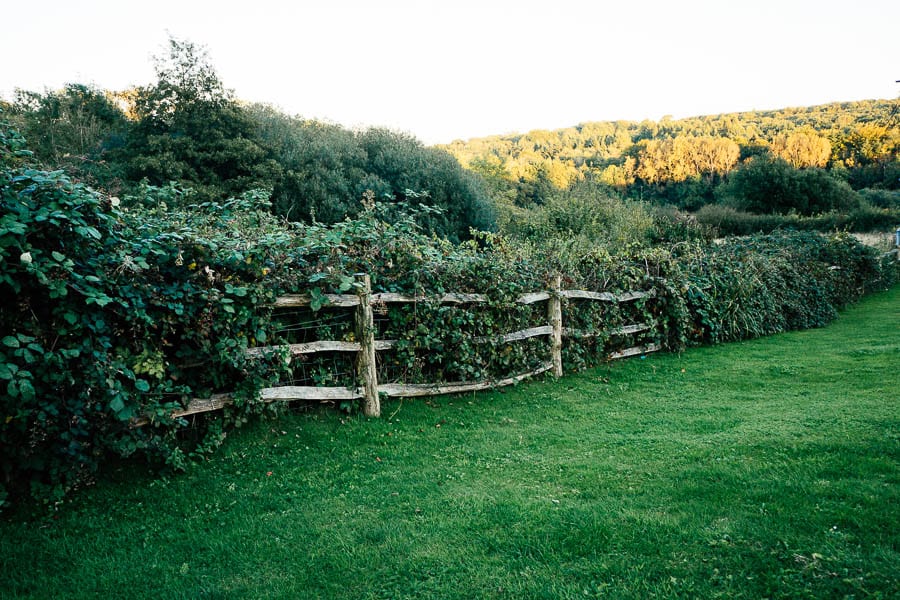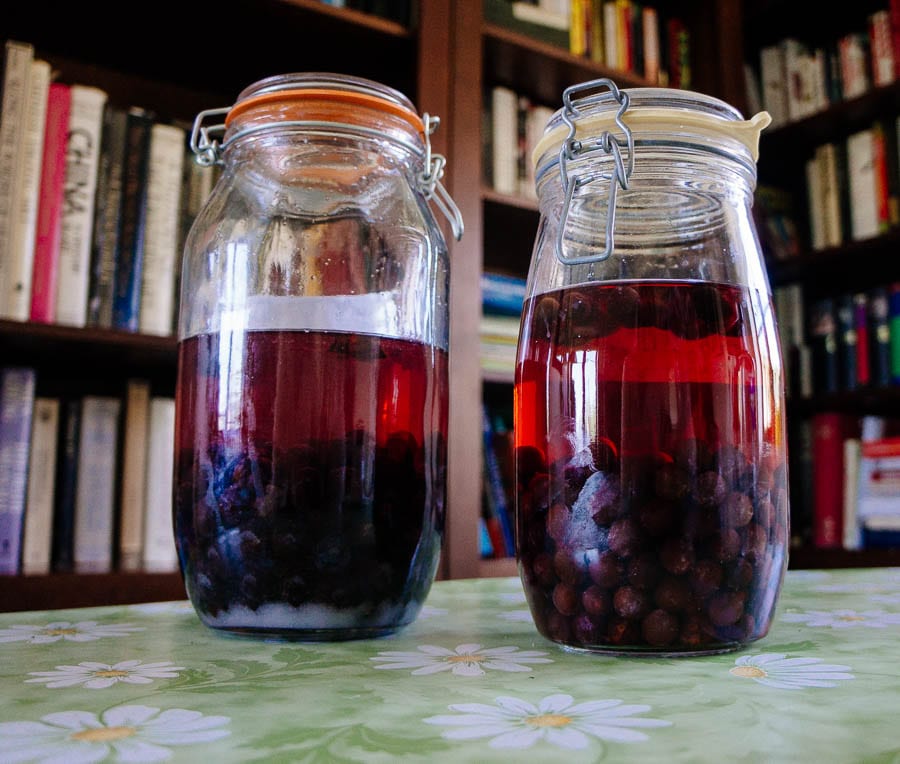 I also cut some roses. I've loved having flowers from our garden inside and dread buying store bought flowers again. (Although I probably will in the winter!)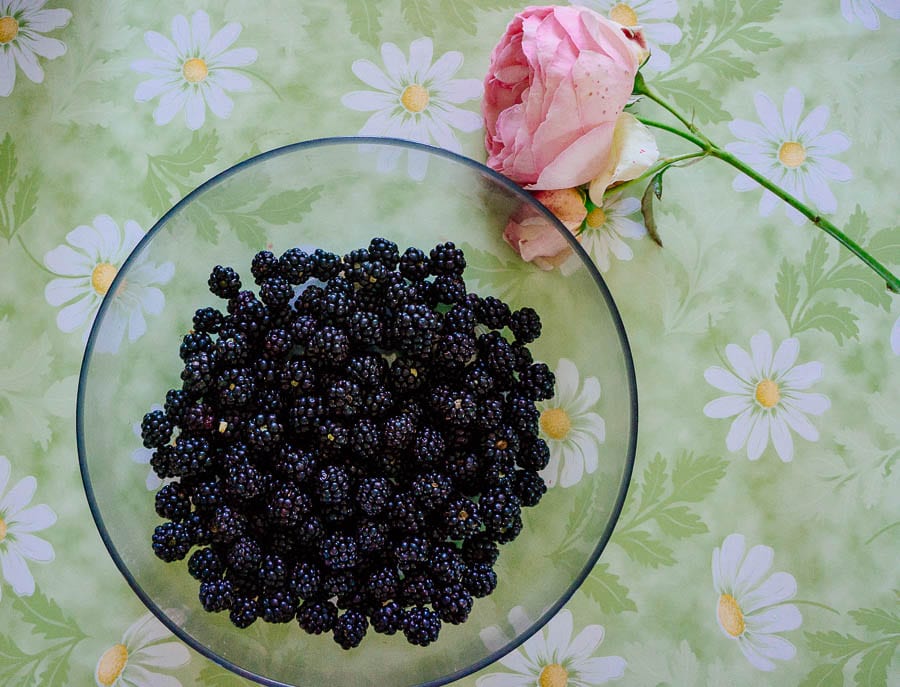 I've noticed the pheasants are back in full force. They're probably hiding near us to keep safe as the hunting season for pheasants starts today October 1st.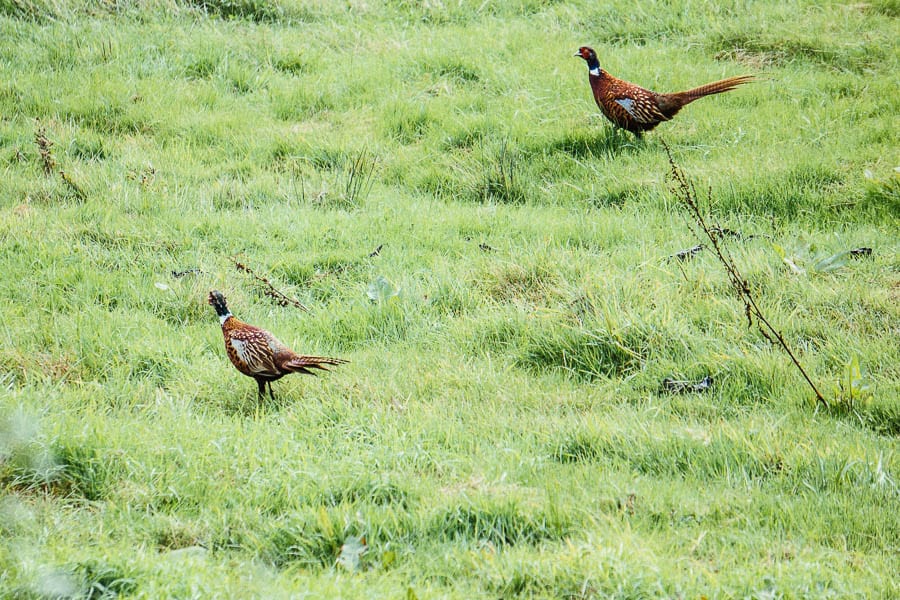 Yes, it might be October but the roses are blooming.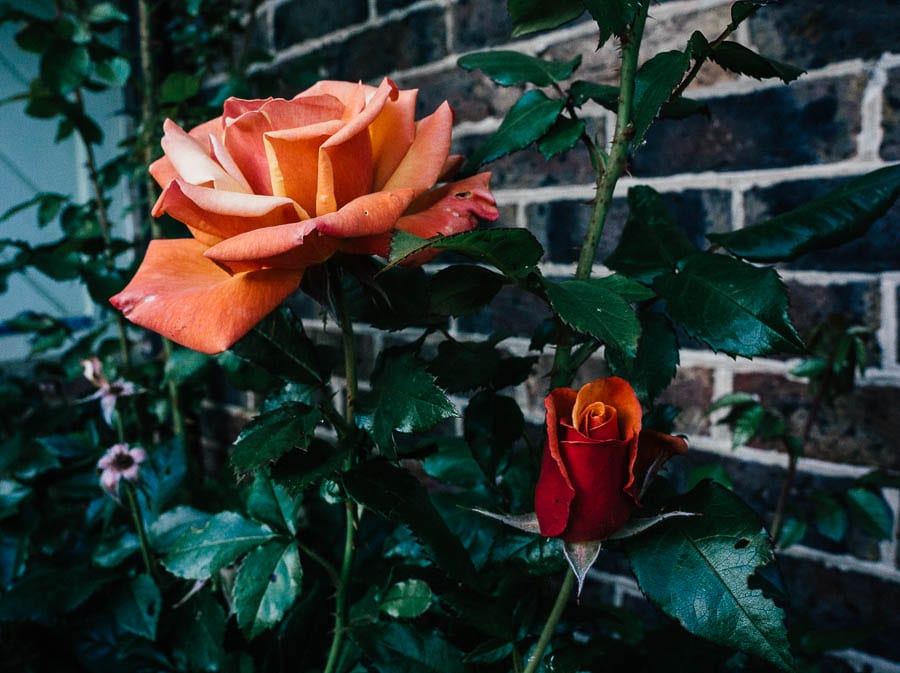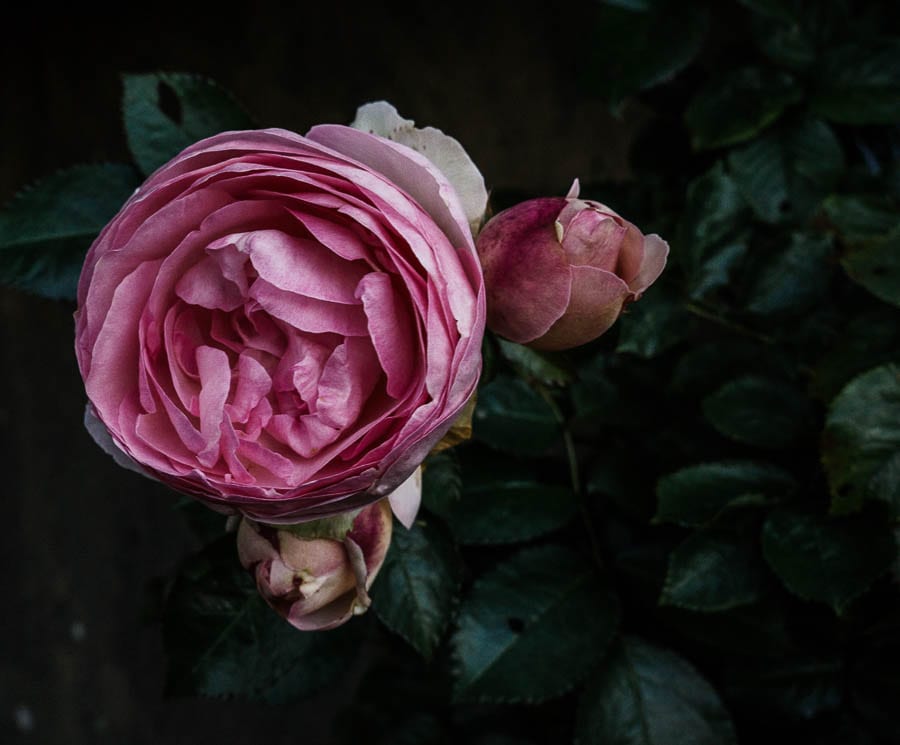 And as Gertrude Stein wrote in her 1913 poem, " A rose is a rose is a rose."