There are quite a few farms on the country road where we live in West Sussex. For the last few weeks Luce and Theo have been peering out of the car window whenever we've passed a field with sheep in the hope of seeing baby lambs.
Well, spring has arrived! This weekend they spotted their first wee lambs on our way back from lunch at a country pub. As Luce and Theo are twins they were rather delighted to see some teeny twin lambs.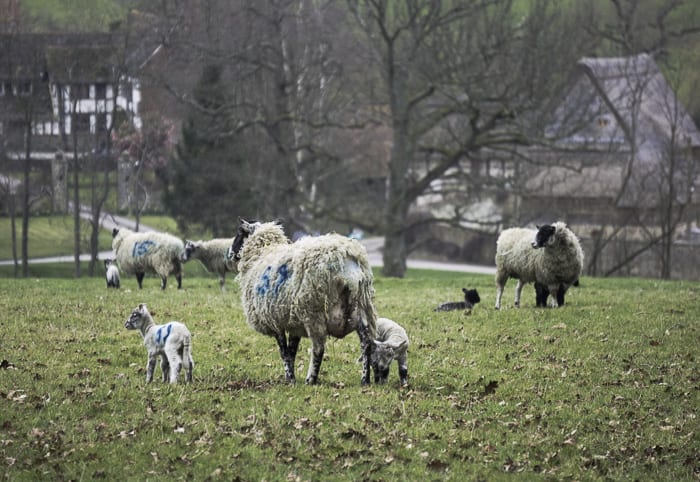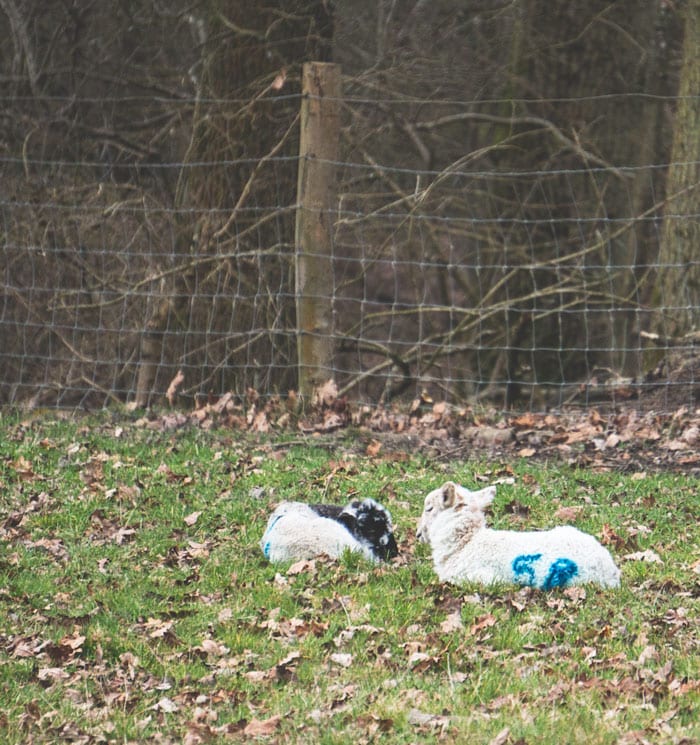 Lambing season has begun in the English countryside. So yesterday after school I took them down our road to see some more baby lambs. They had brought along their cameras to take some pictures too.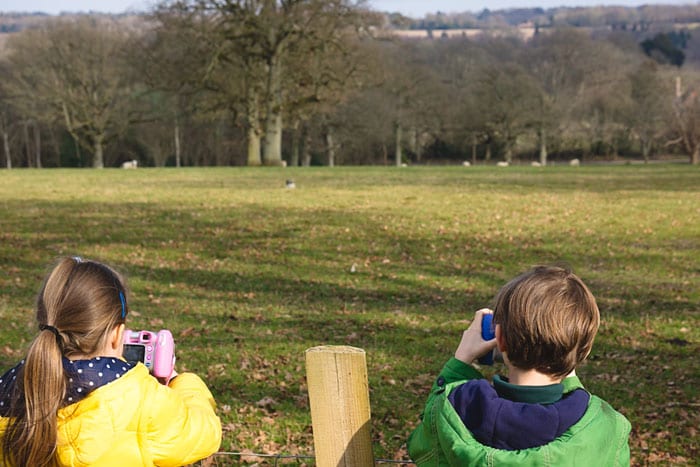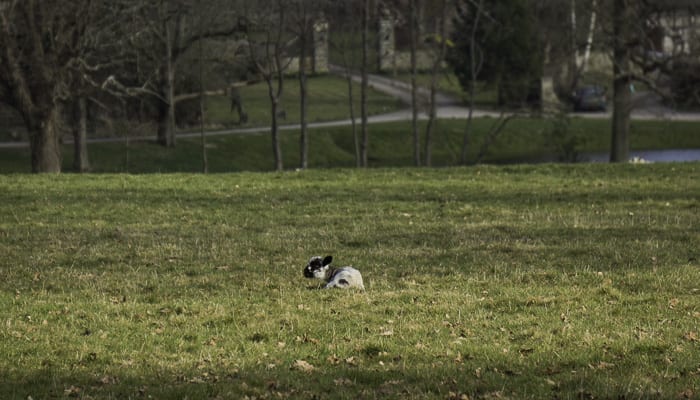 Most of the ewes this time were at the bottom of the field so there were no close ups at this stop. Although Luce and Theo were rather concerned that a mummy had abandoned her baby as there was one sitting alone nearby bleating away. I reassured them that the farmer would make sure this little one would be okay.
Further down the road we were greeted with a field filled with lambs cavorting about and drinking milk from their mothers. Not being a sheep expert or raised as a country girl, I made sure I read up on lambs as I knew they'd start bombarding me with questions. I explained that lambs can walk a few minutes after they're born and will drink only milk from their mother's udder until they can start nibbling grass after a few weeks.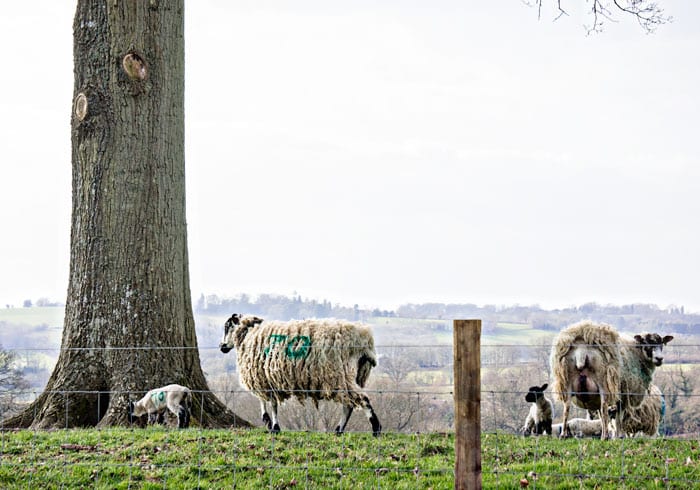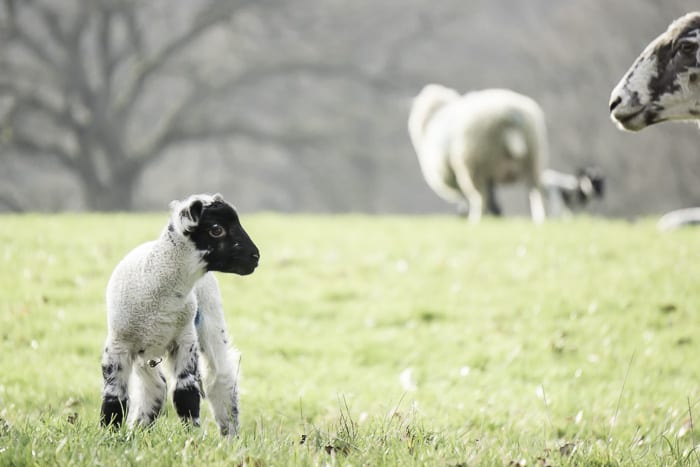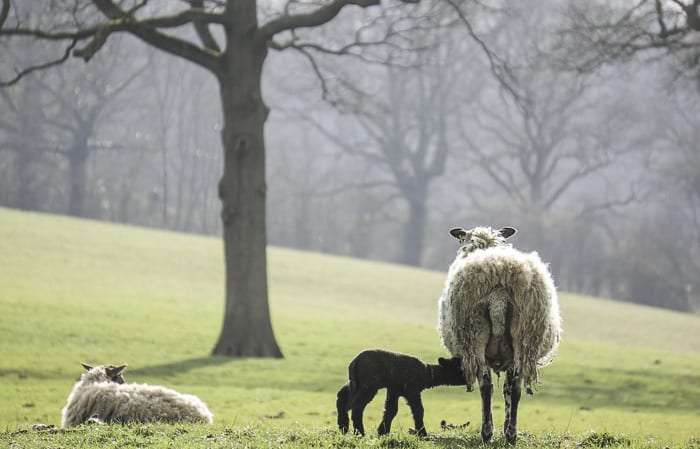 What is it about baby lambs that turns the countryside into such an idyllic scene? Personally I still remember the first time I saw a lamb being born up in the moors in North Yorkshire.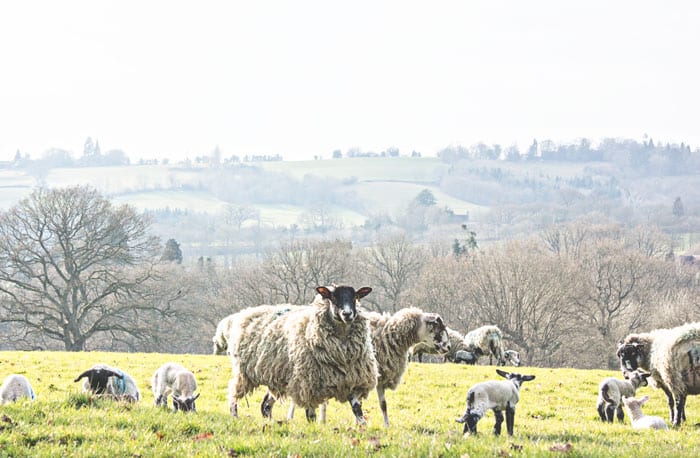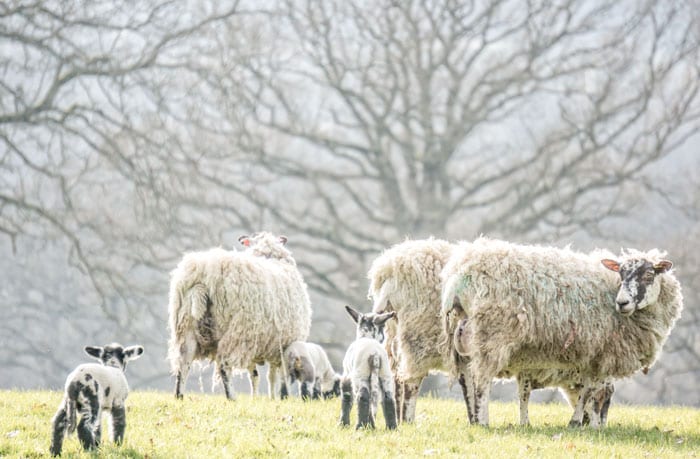 I mustn't be the only one who's touched by the sight of little lambs. Between 2010 and 2014 the BBC aired three series of a programme called Lambing Live which followed the lambing season at different farms in the UK.  The first series pulled in an average of 2.6 million viewers. That's an awfully lot of people who tuned into a live reality show on sheep farms!
I'm glad my kids have had the opportunity to spot baby lambs where we live as it gives them a better understanding of farms and the countryside. 
The National Trust has also published a list of places that you can see lambs.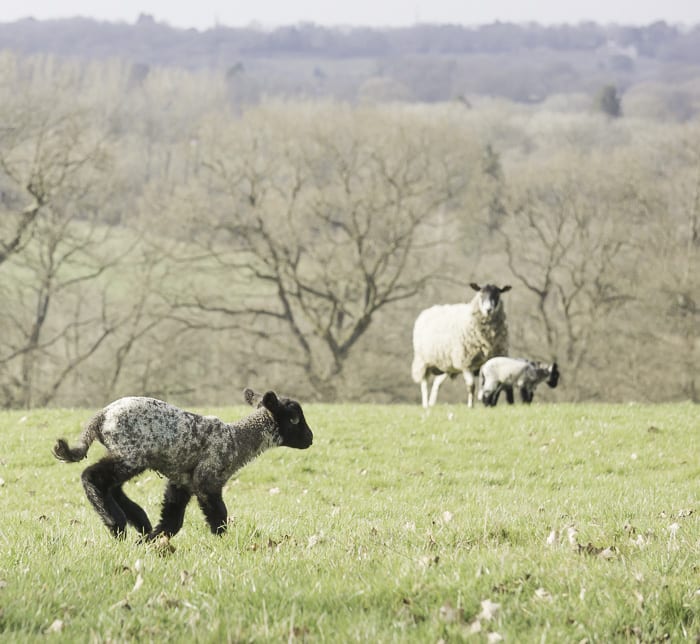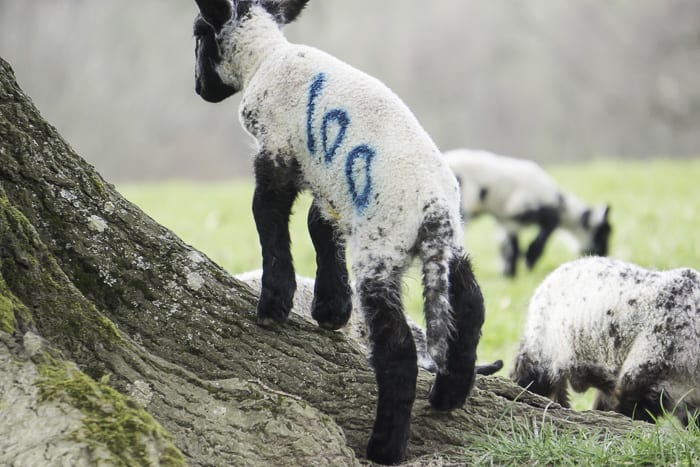 The best bit for me was listening to the commentary as Luce and Theo each made a video of the baby lambs in the fields. I need to try and save some clips so one day they can listen to the wonder in their voices as they describe their first impressions of baby lambs in an English country field. Perhaps they'll also be asking me what it was like to grow up without sheep in a city?