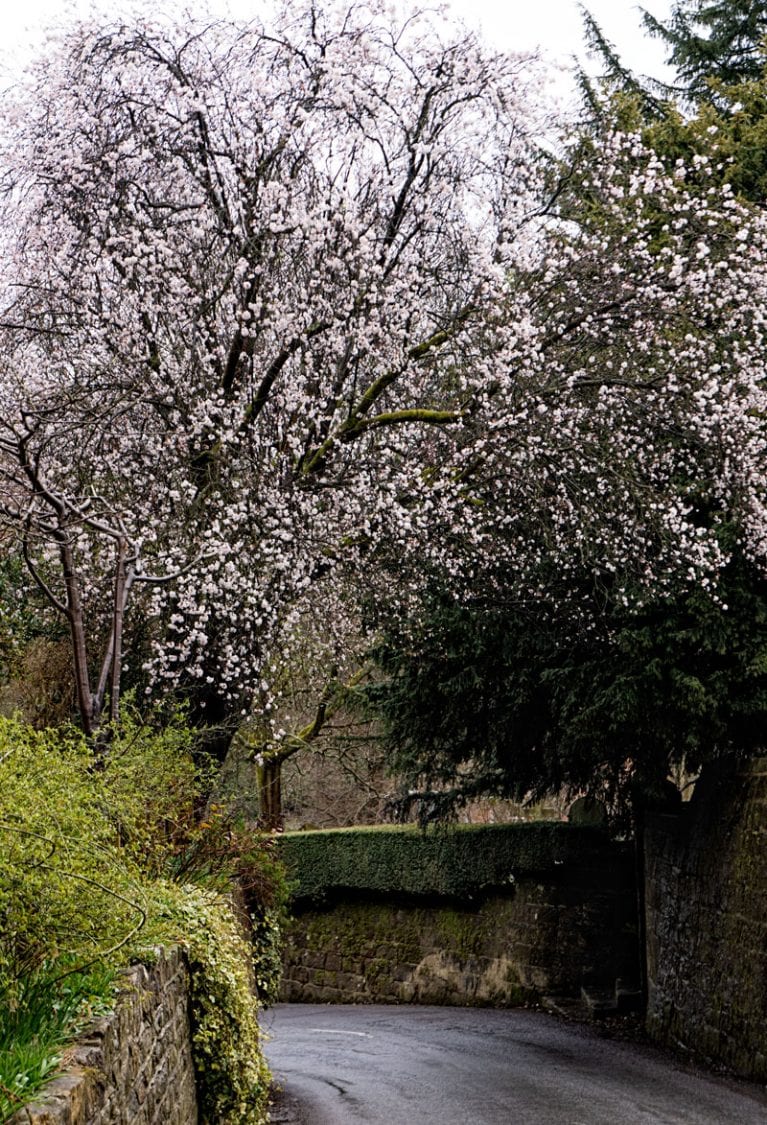 I was in a bit of a quandary on what to do for my March nature notes until I stopped to take pictures of a blossoming tree in the historic hilltop village of West Hoathly in the Sussex countryside. I then remembered that The Priest House had opened this month again after the winter.  I had noticed the flowering tree last weekend because the Cat Inn, a rather fabulous country pub, is right in between the canopy of blossoms and The Priest House.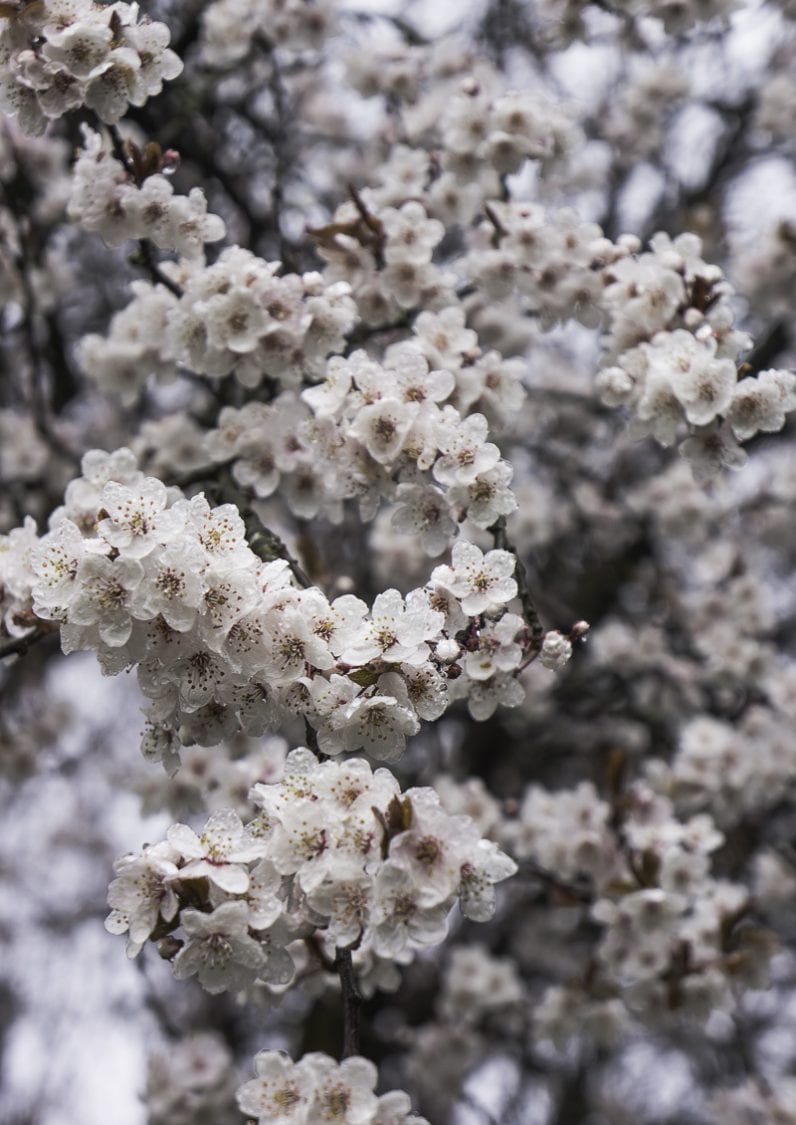 The Priest House is a 15th century Wealden hall house. It was originally built for the Priory of St Pancras in Lewes but then seized by Henry VIII in 1538 and given to Thomas Cromwell.  Anne of Cleves received it as part of her settlement and then it was subsequently owned by Mary I and then Elizabeth I. In 1908 the house was turned into a museum.
There is nothing medieval about the garden as it was laid out as a traditional English cottage garden when it opened to the public in the beginning of the 20th century. Its design was strongly influenced by William Robinson, the father of the natural English garden style.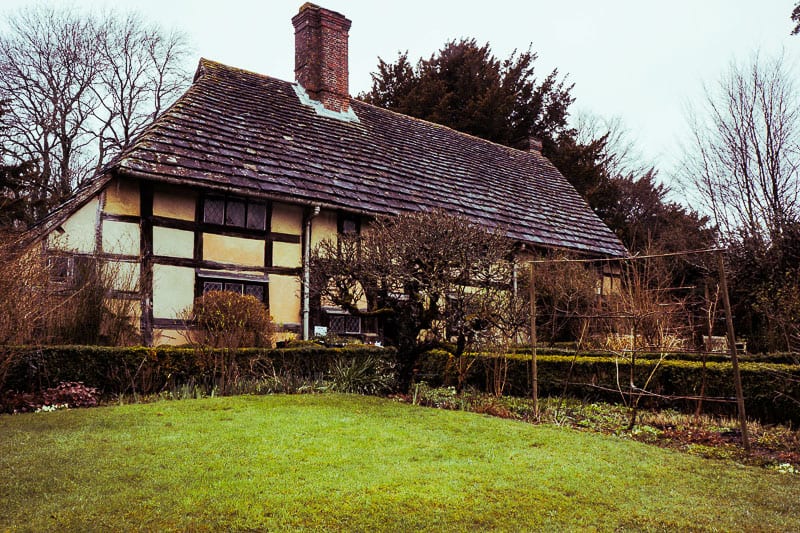 After an uninspiring search for spring wild flowers earlier this week wandering around the Ardingly Reservoir, this was a perfect spot to see what plants were appearing at this time of year.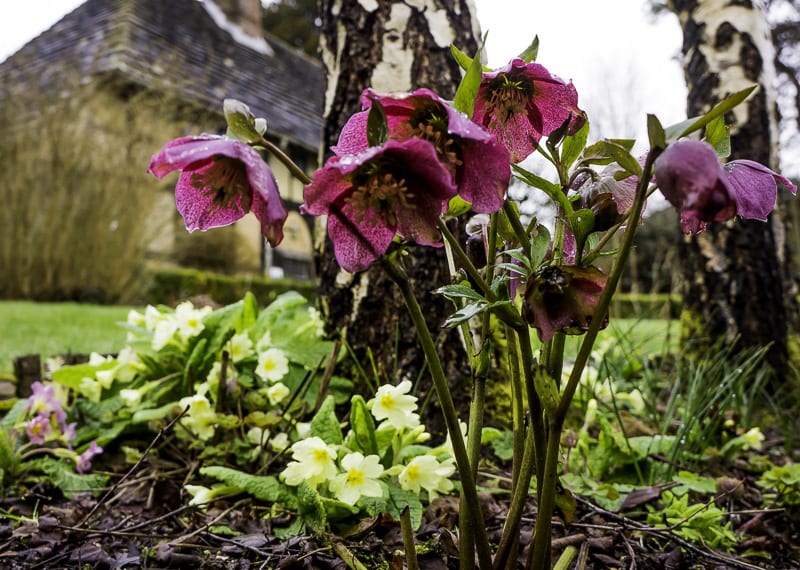 Low box hedges divide up the garden although the herb garden was closed off due to box blight. The garden is actually planted with over 170 different herbs. Although I did snoop around in other parts of the garden, my focus in this post is on the front beds and lawn. It also gives me the excuse to revisit soon and take even more photos.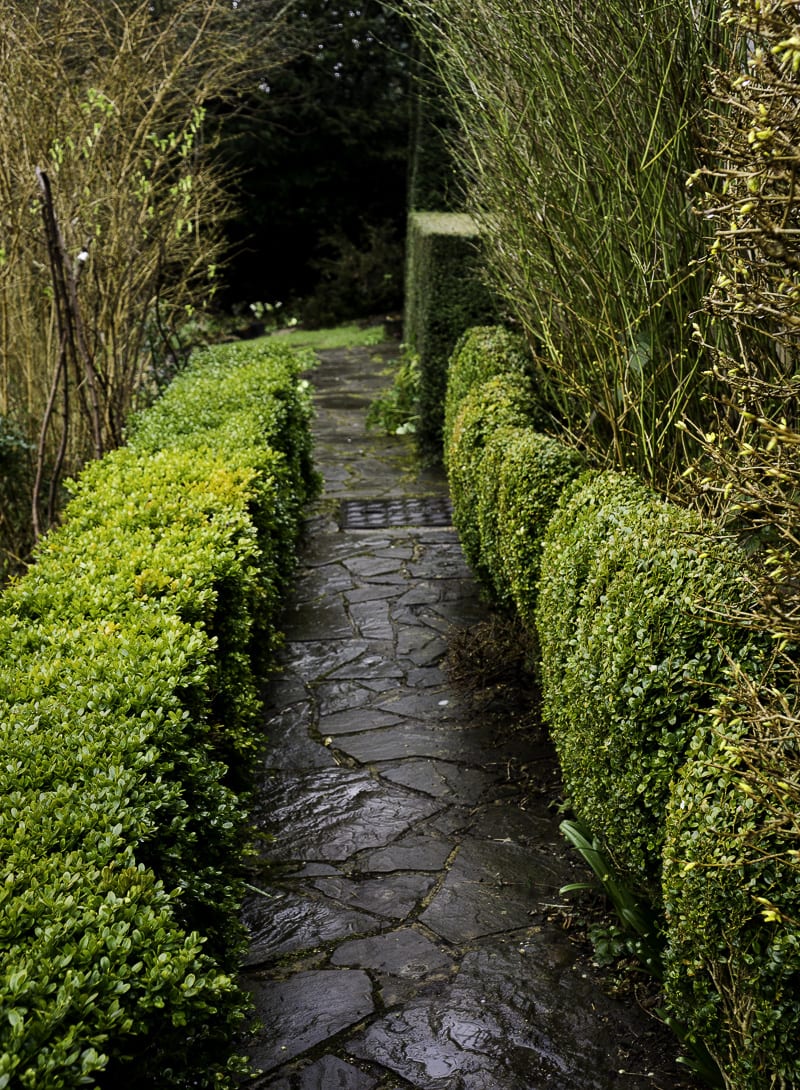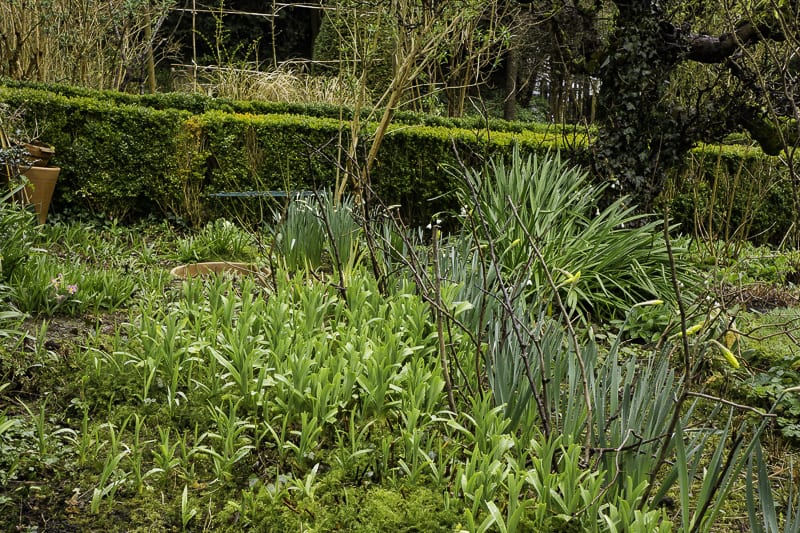 You could almost feel the garden dizzily shaking with glee after the morning's downpour. This nature's garden was drunk on March showers.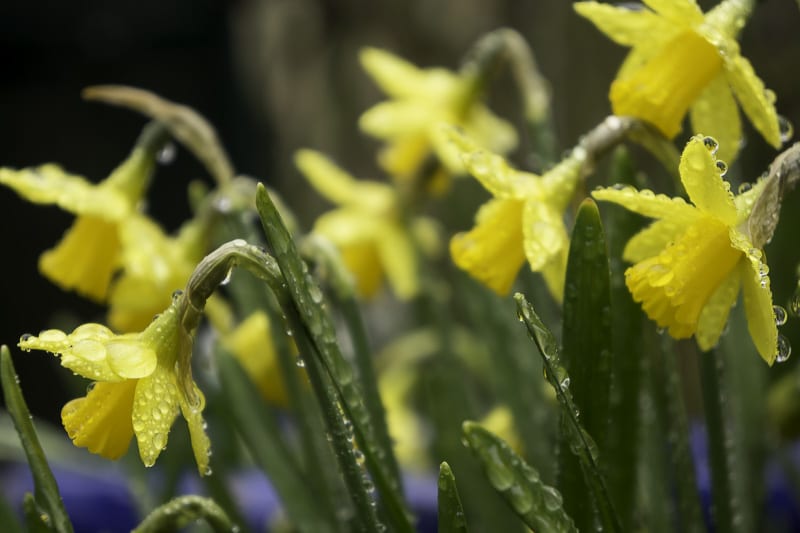 Daffodils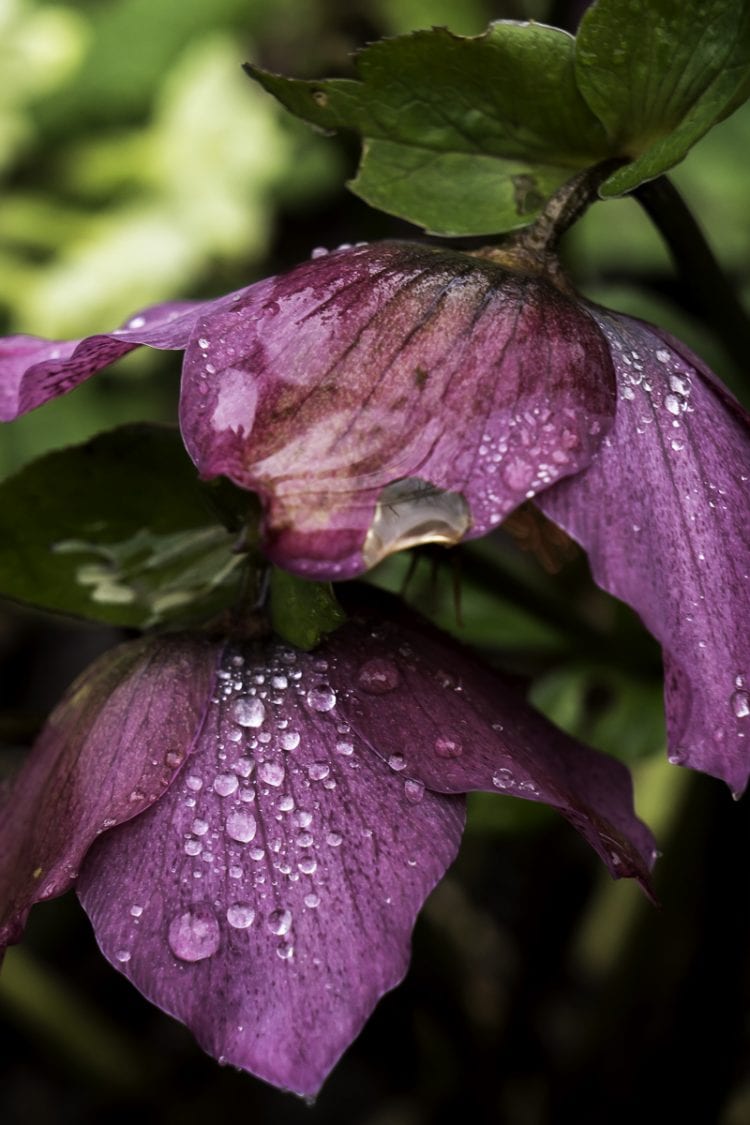 Hellebore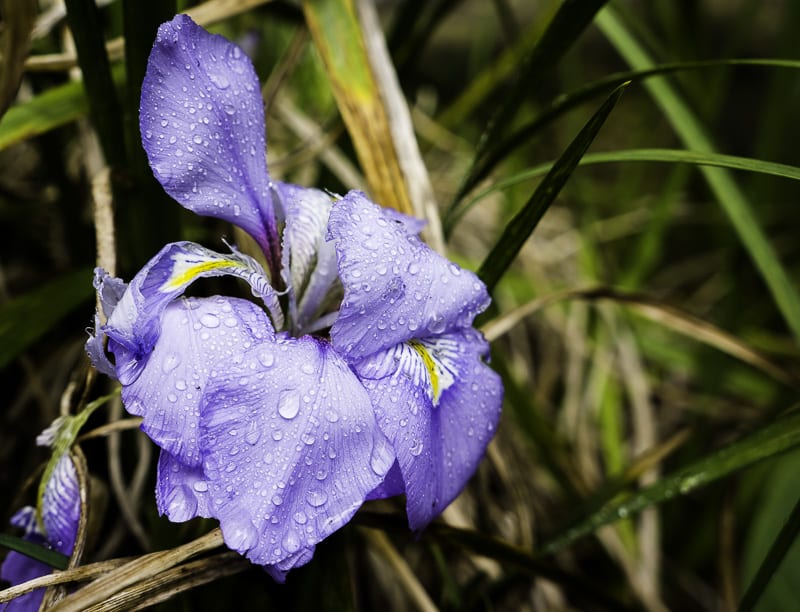 Winter Iris
Preparations were underway in different nooks and corners for the upcoming Easter holidays when visitors will start streaming in to visit the museum furnished with 17th and 18th century furniture and household artifacts. They only ask for £1 in the honesty box if you're just visiting the garden- a rather good deal needless to say.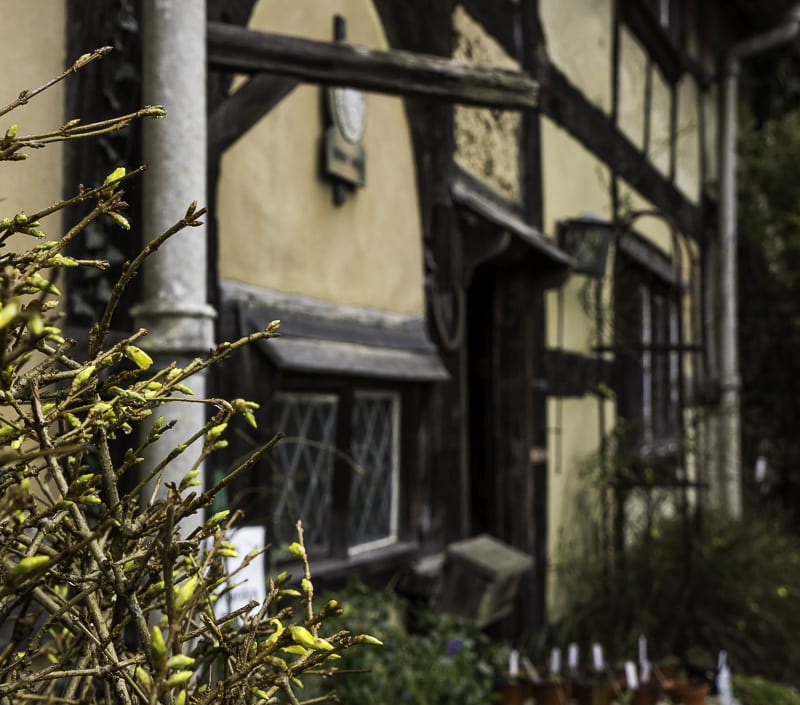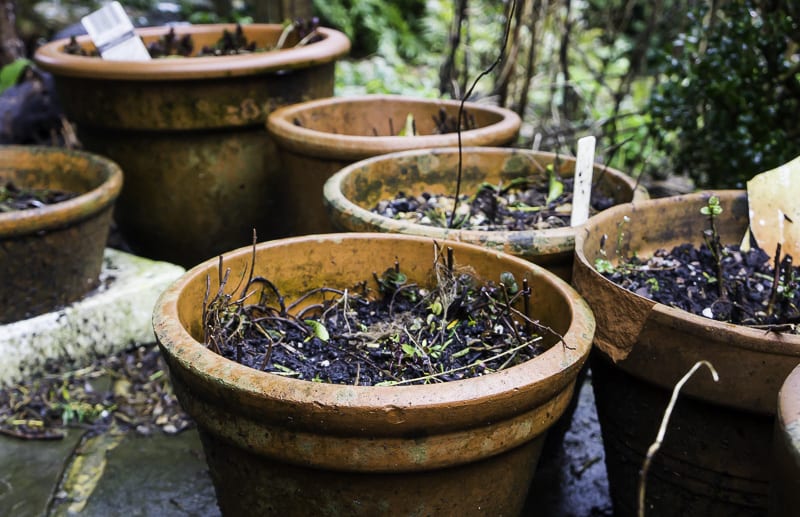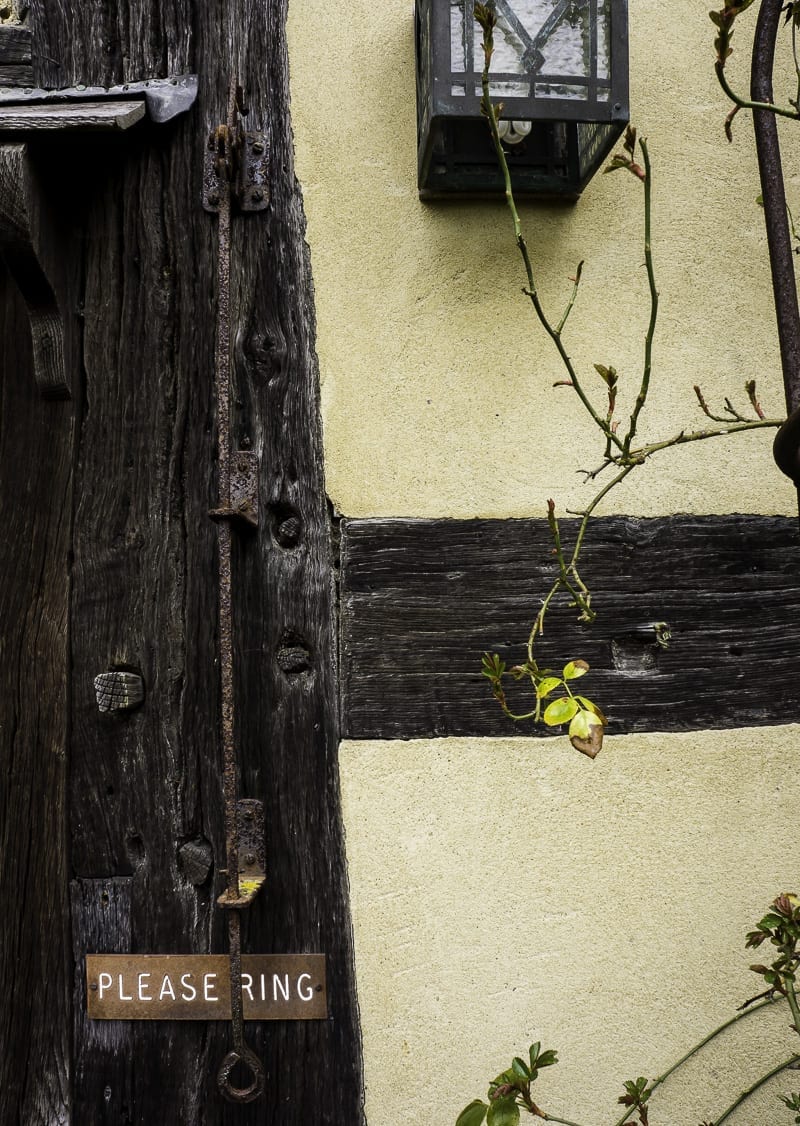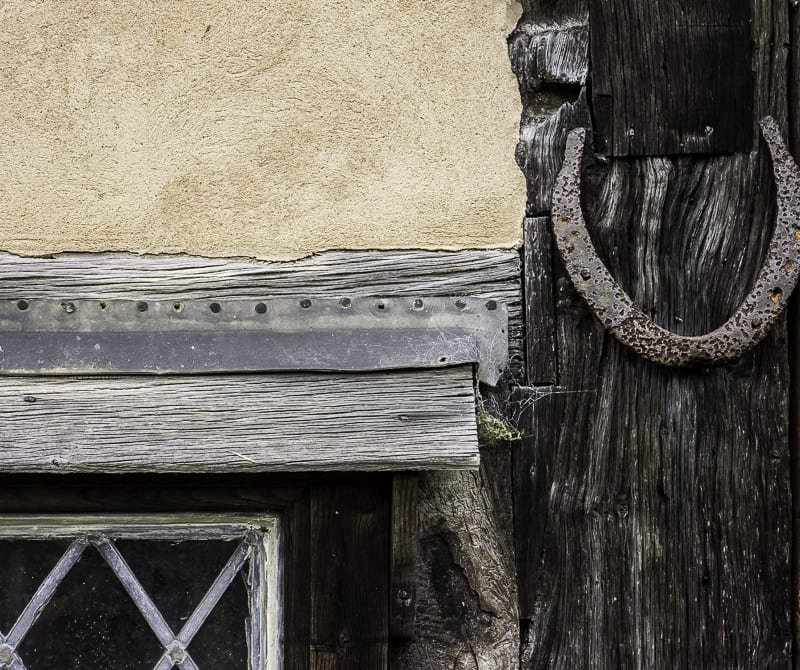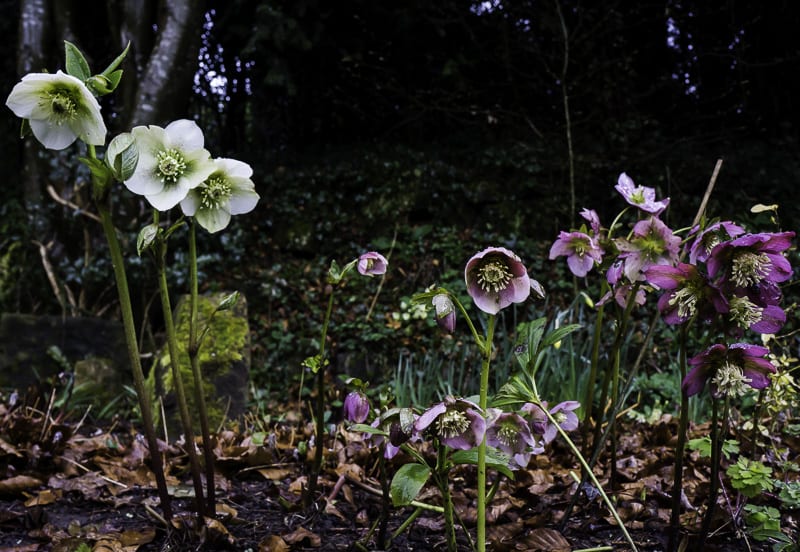 A last stand by some hellebores.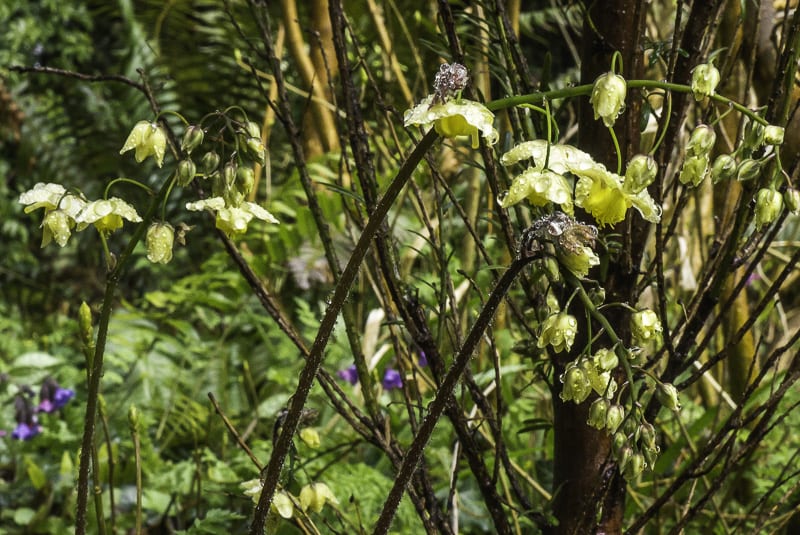 Next to a path in front of The Priest House some bishop's hats (above) had escaped from China. They're also known as 'fairy wings.' Whether in the shade or out in the sunlight, different early spring flowers peeked out and stared at me.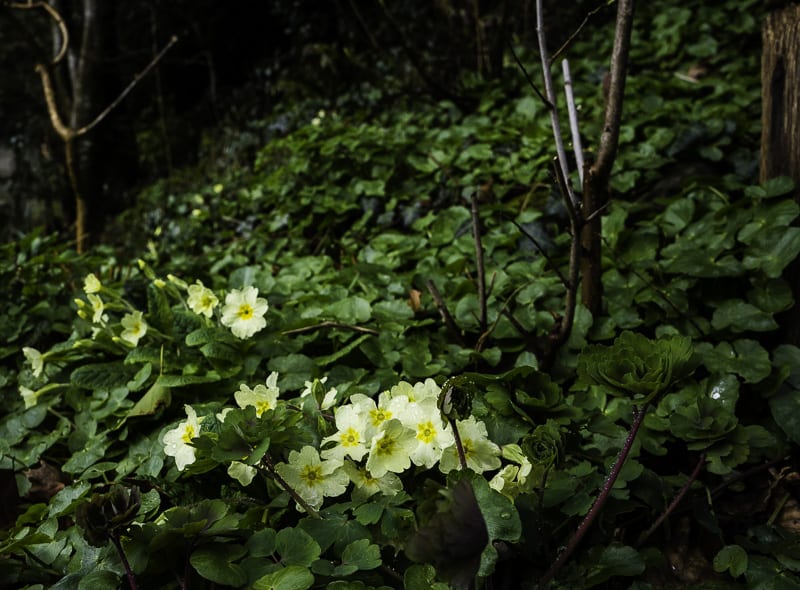 Primroses cuddled amid plants in a side border.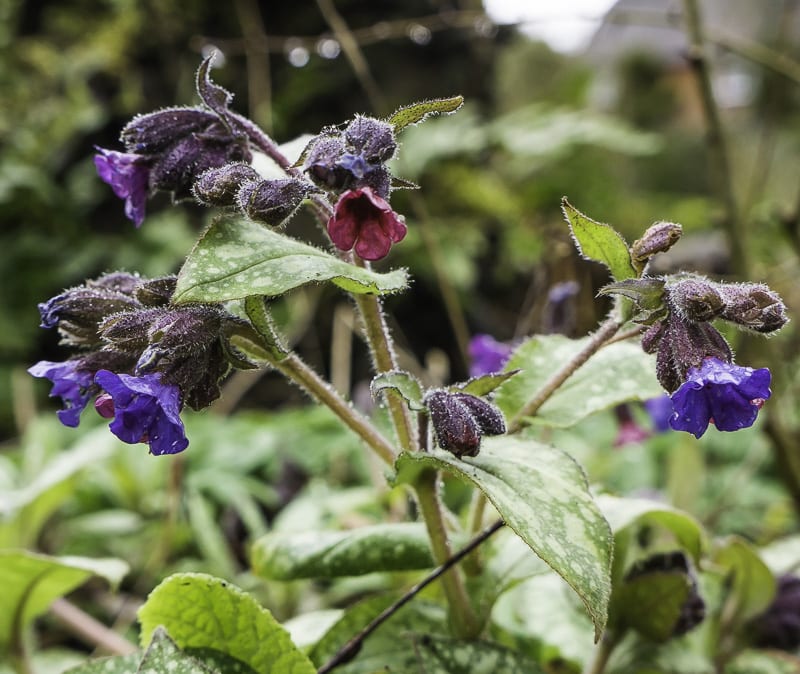 Pulmonaria
Soon these early spring flowers will be replaced by April blooms.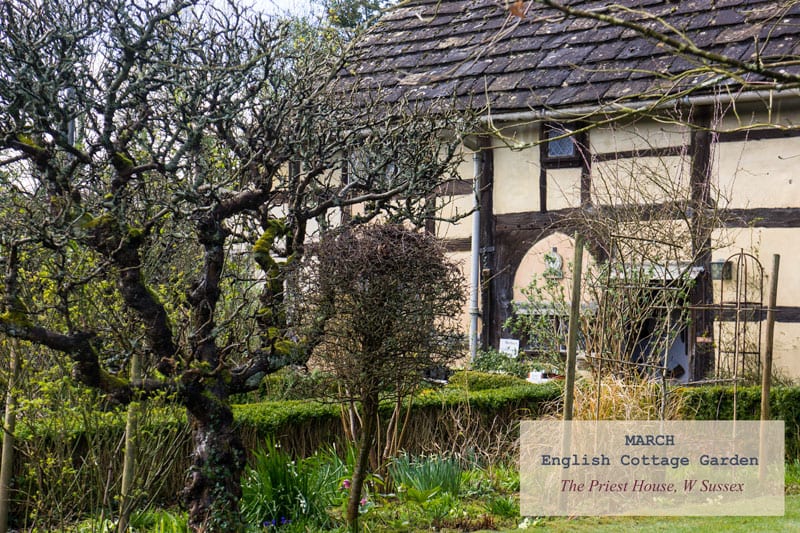 For other March nature notes, you can see my mishmash of March flowers or the first sight of a rose bud or lots of pink airy fairy or even watch a tree bud grow.
But, after a hectic morning, there was something awfully soothing about this little oasis after the rain. Soon this English cottage garden will be transformed as it fills up with spring flowers and these early blossomers will disappear until early next year.