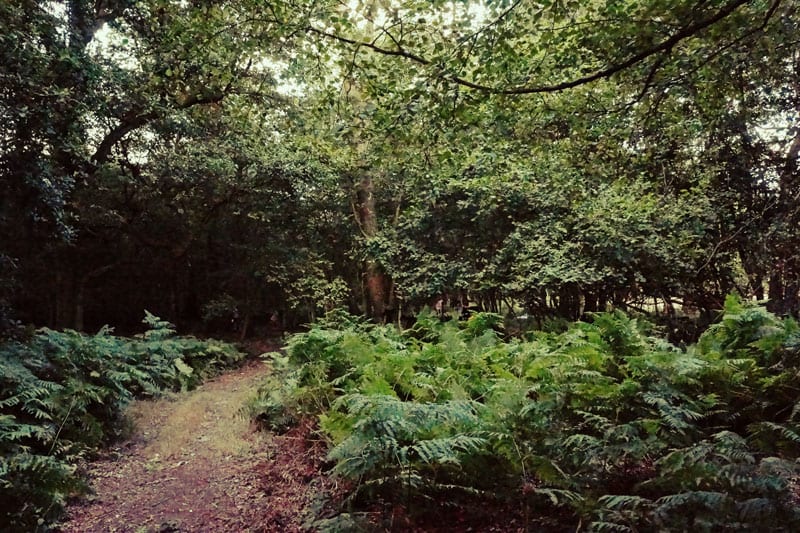 No extra layers or blankets were needed for our campfire evening. As dusk approached warm air still whispered through the leaves in the woods. The sun still shimmered across a neighbouring field as we arrived at the campfire site under a canopy of trees.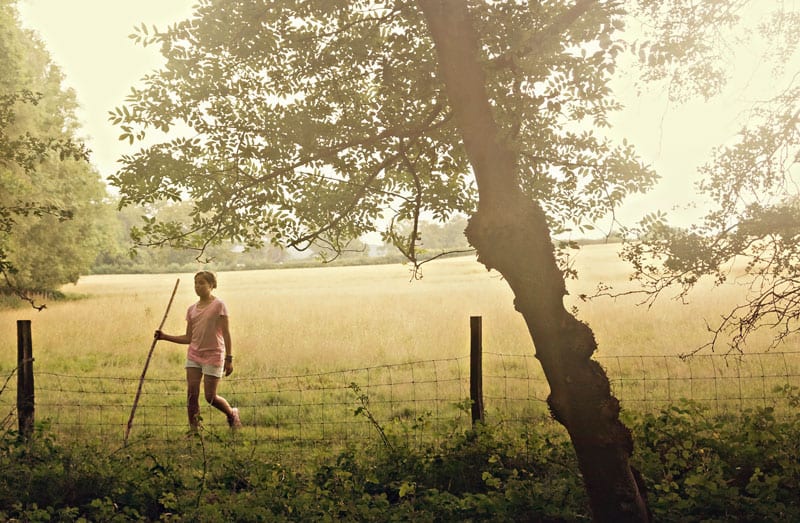 The fire was lit and table set up. Sticks were piled up to keep the fire blazing all evening.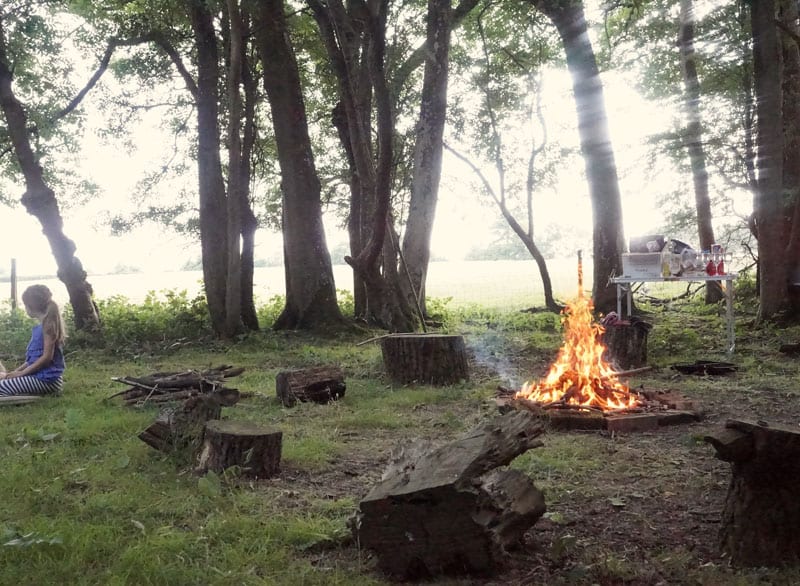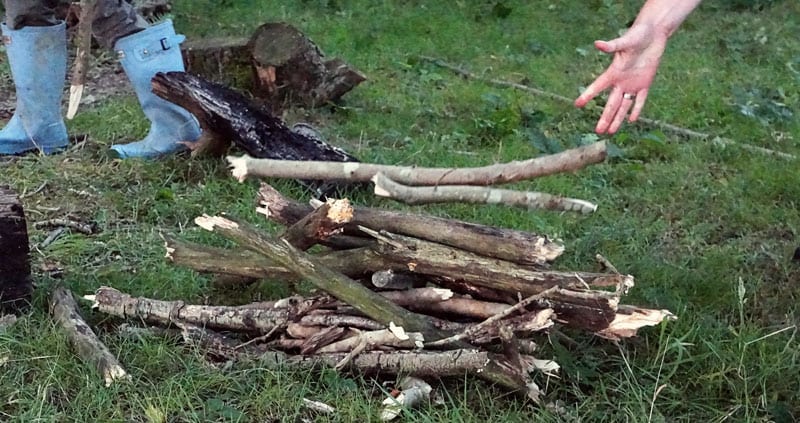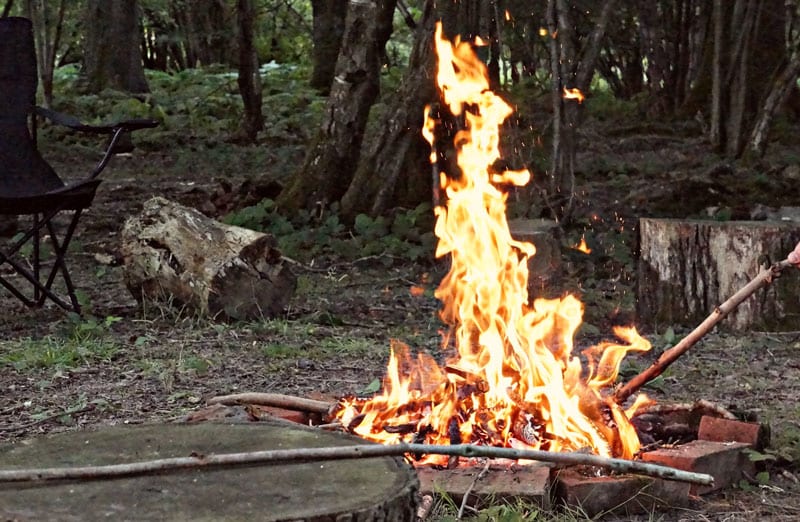 Five adults, six children and a retriever gathered for an open-air dinner in the woods. We brought plastic plates and glasses, drinks and platters in a wagon pulled by a quad bike to the campfire circle.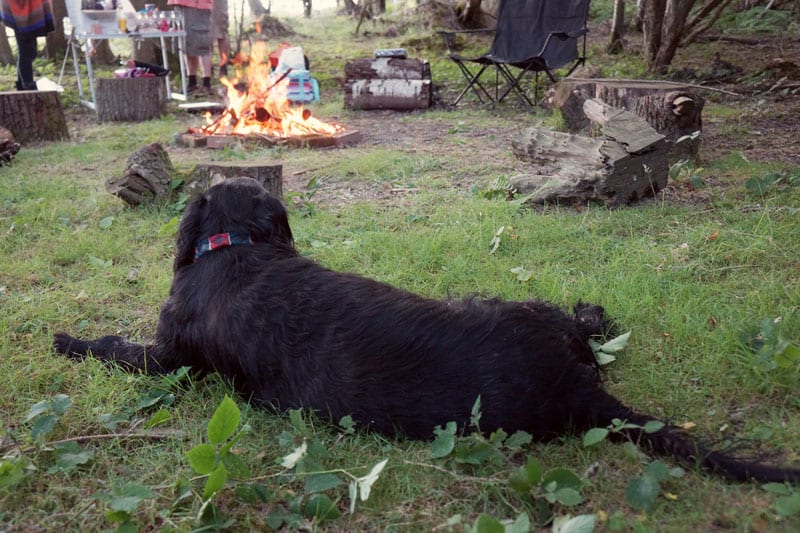 Music played as we talked and prepared our campfire supper.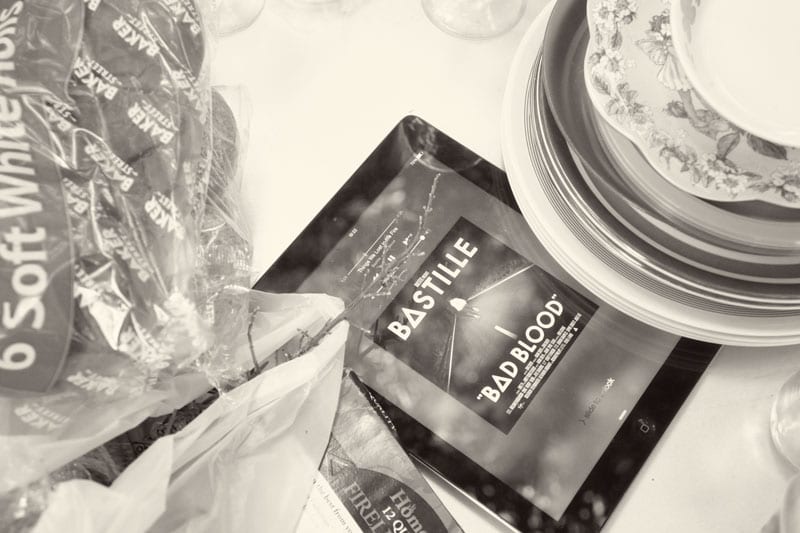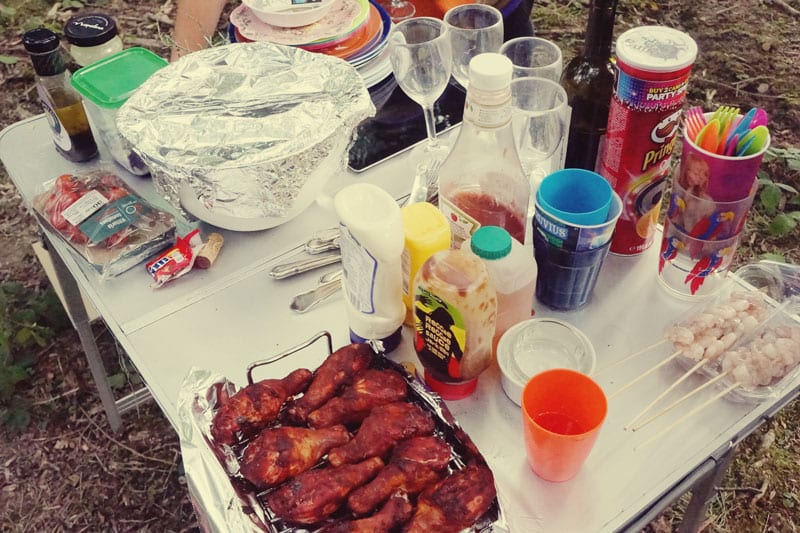 Old oven trays had been saved to place over the flames and cook our feast. Home-made sausages were first put over the fire while the kids patiently waited and played at the campfire site . Six children ranging from six to eleven.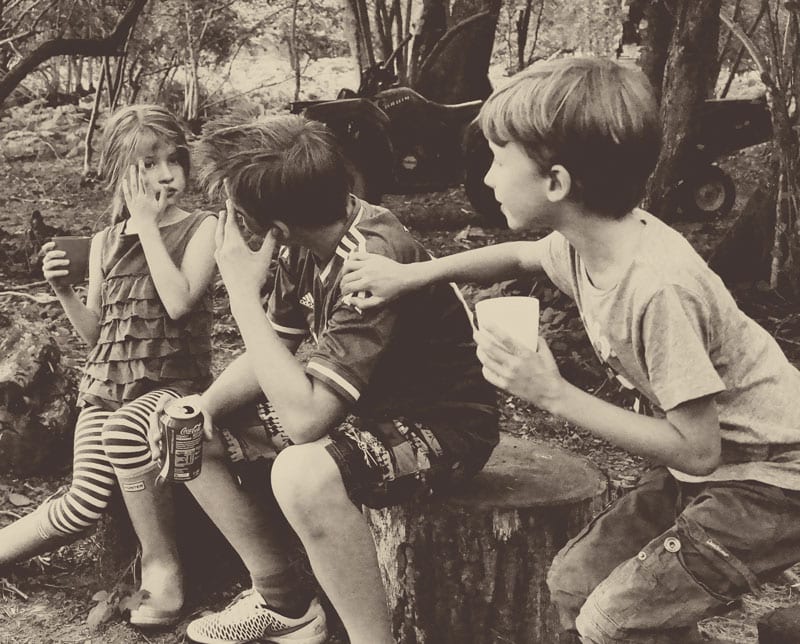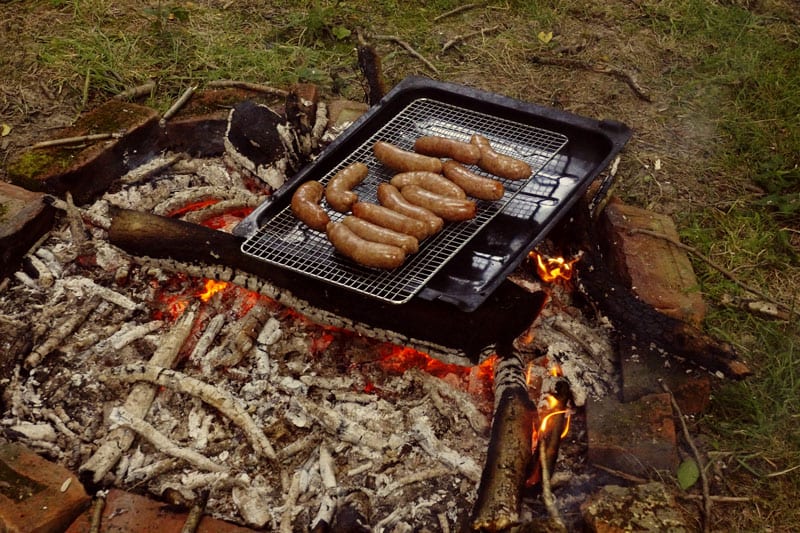 Strangely enough (or not!) the dads insisted on being the outdoor chefs – adding bbq drumsticks, ribs and sticks with shrimp to the fire. My salad was barely touched as everyone just wanted to eat with their fingers.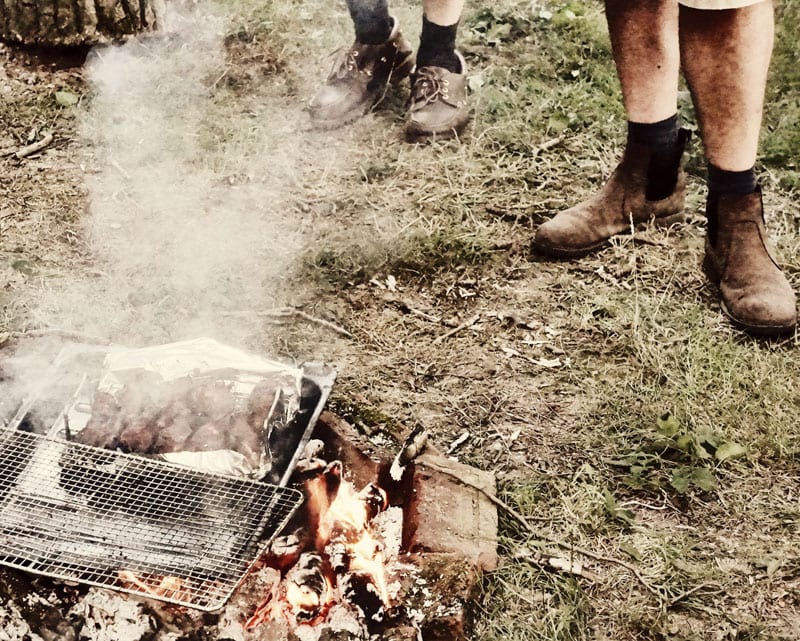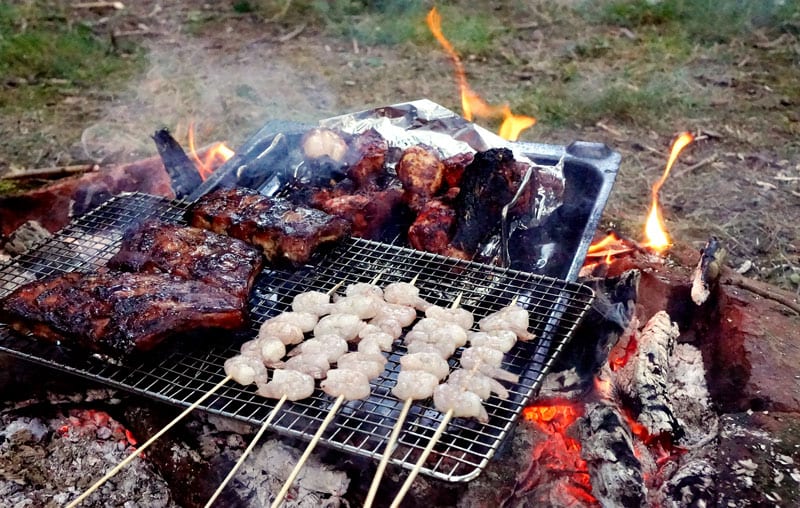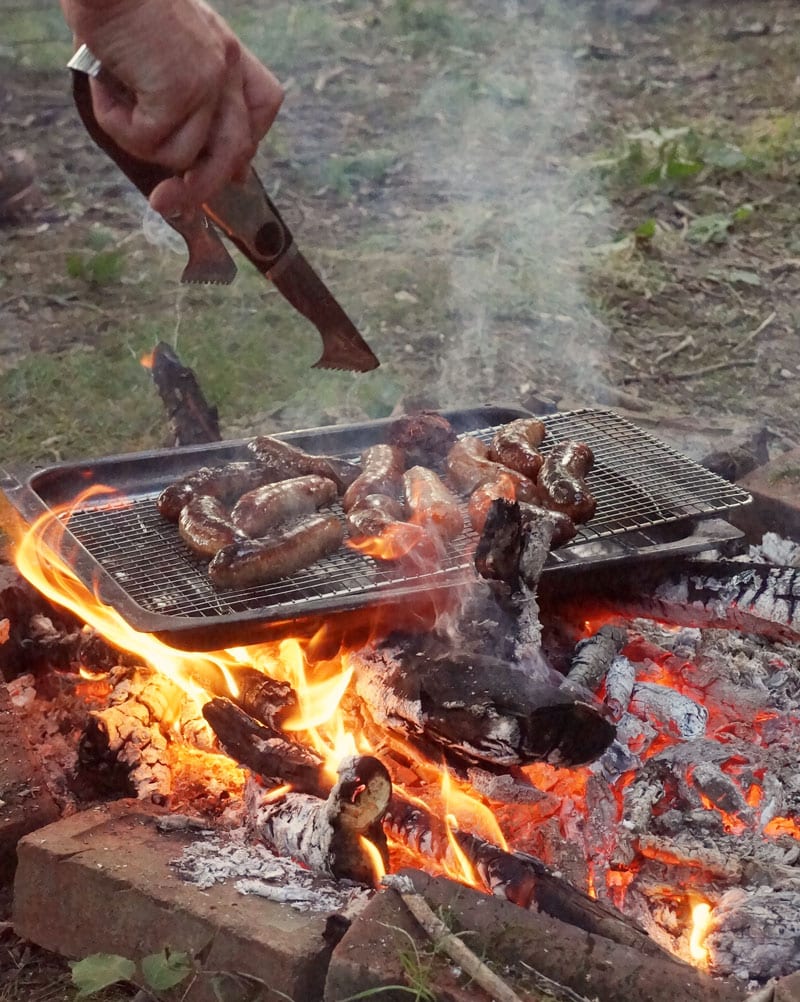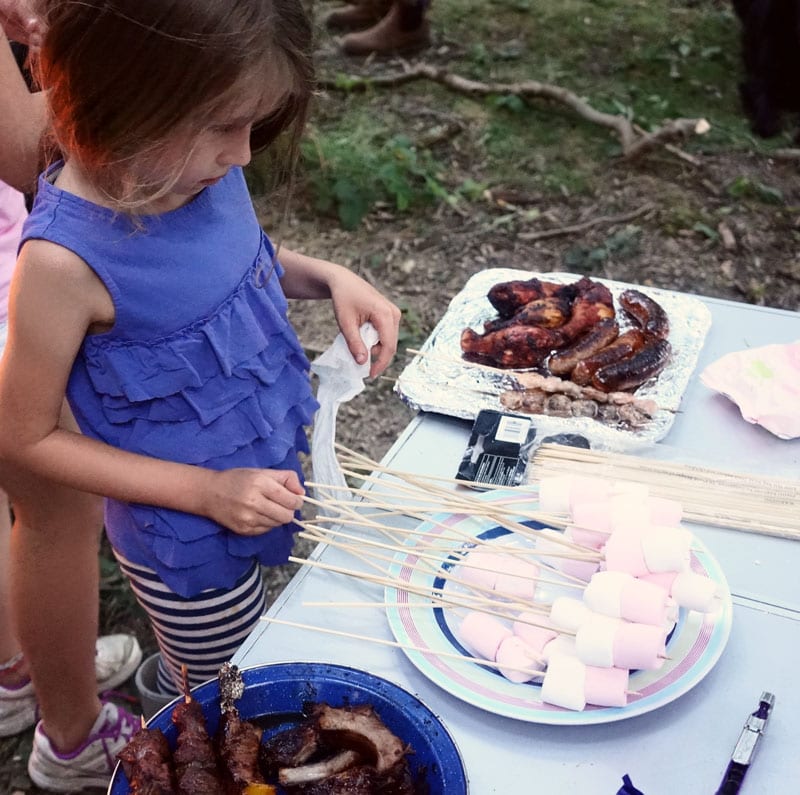 But before we proceeded to after dinner treats, a break was taken for off-road buggy rides up and down a path in the woods.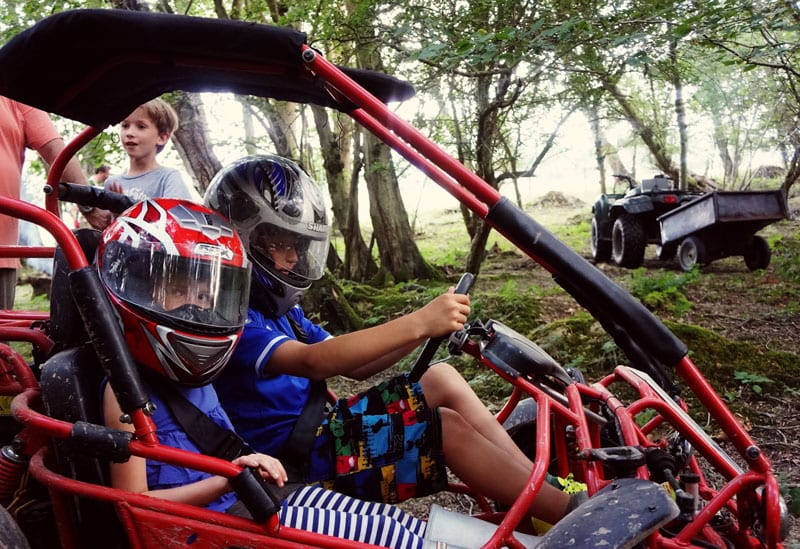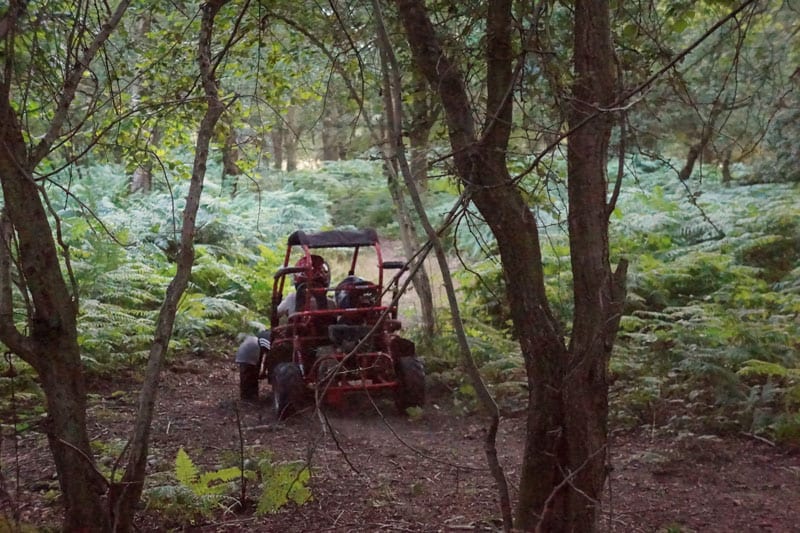 Then I watched as every marshmallow was roasted over the campfire. The kids ingeniously had devised extra long sticks by putting the wood skewers into the centres of branch tips.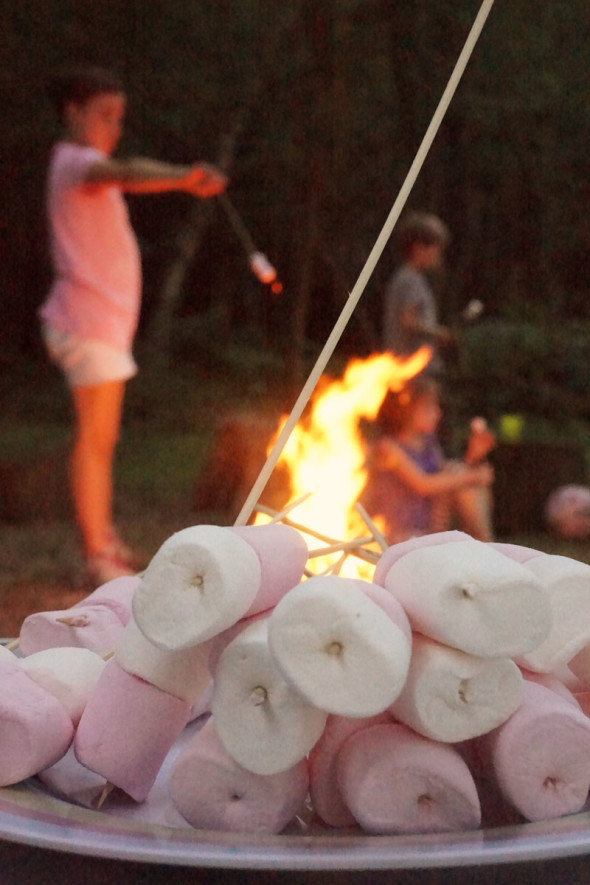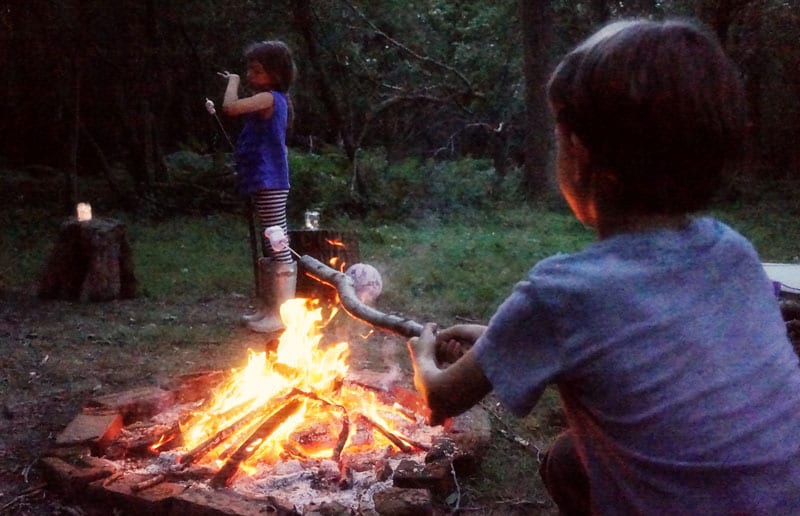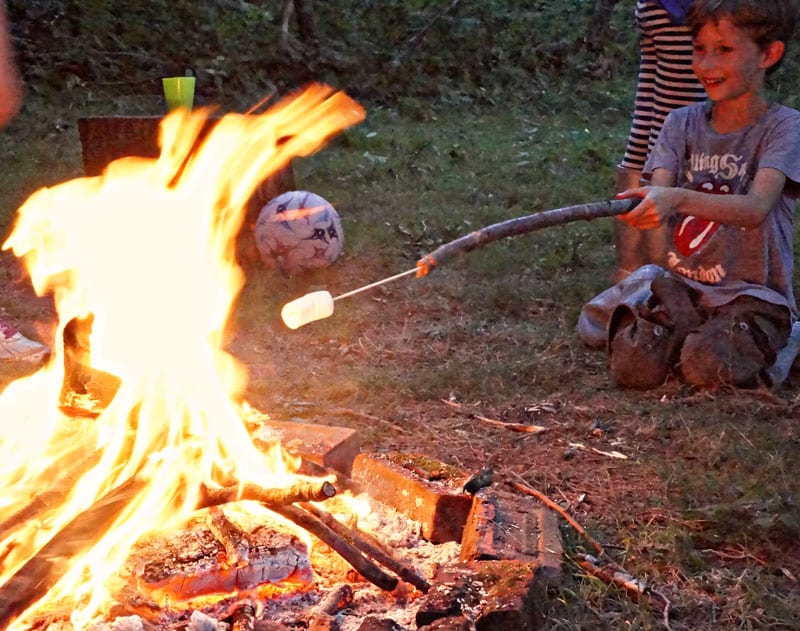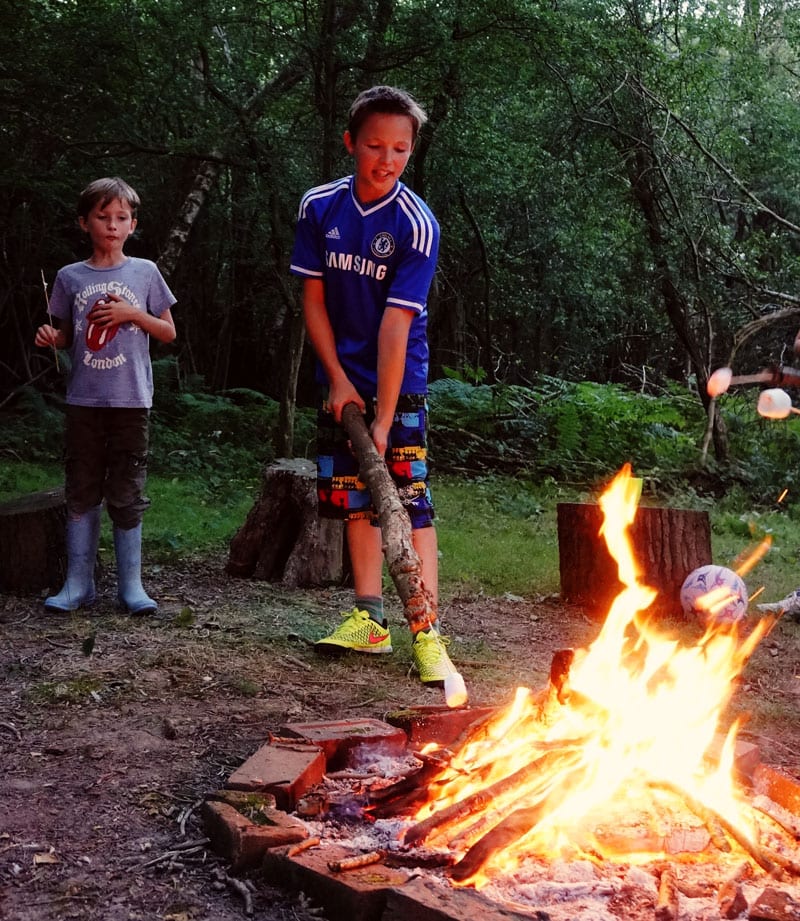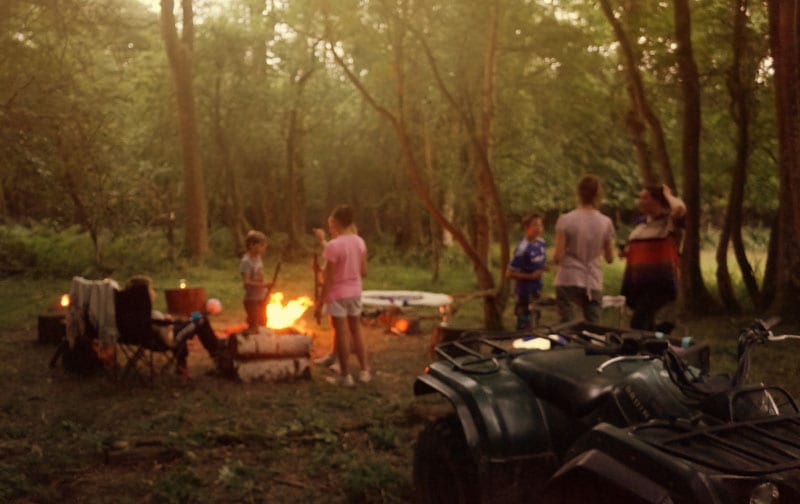 So what 's needed for a campfire dinner? I can now say from experience that friends, delicious food, drinks, children's laughter and music were the perfect ingredients for an idyllic outdoor evening.