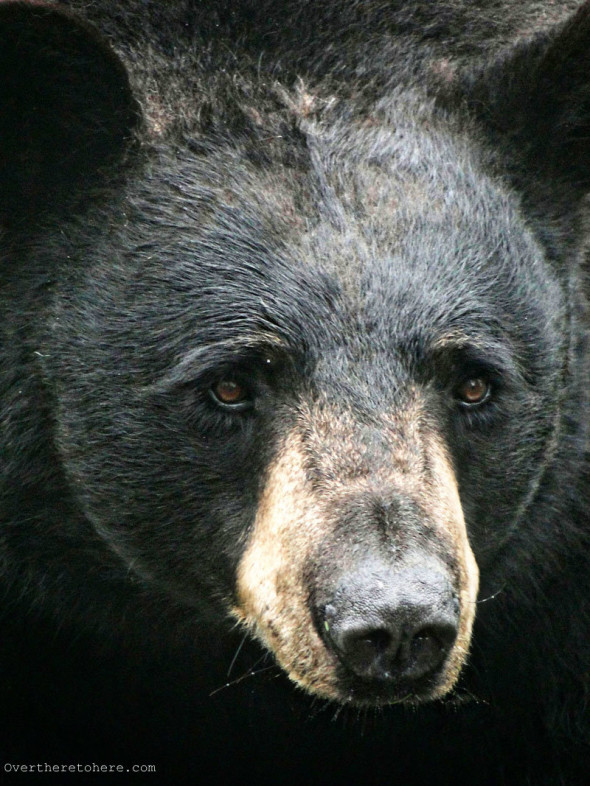 How did I get so close to this black bear? In August last year we went on a road trip from the Northeast to the Southeast of the USA and stopped on the way at Grandfather Mountain in the Blue Ridge Mountains in the Appalachians.  The clouds had fallen down from the sky that day so we drove through swirling fog up the mountain.  Part way up we parked the car and walked to a viewing platforms for one of its environmental habitats.
All was quiet then suddenly black bears slowly began appearing in the mist.
According to the North Carolina's Wildlife commission, black bears are now found in 60% of the state's land areas.  On Grandfather Mountain my children could observe them in their native setting without worrying about clapping loudly and making a lot of noise to scare them off. No…we were completely silent as we watched these beautiful creatures wander near us.
I wrote about our trip to and close encounters in Grandfather Mountain last summer. And captured a shot of one of the black bears in the mist which you can view here – as well as used another shot for my post on how to draw a bear thinking.