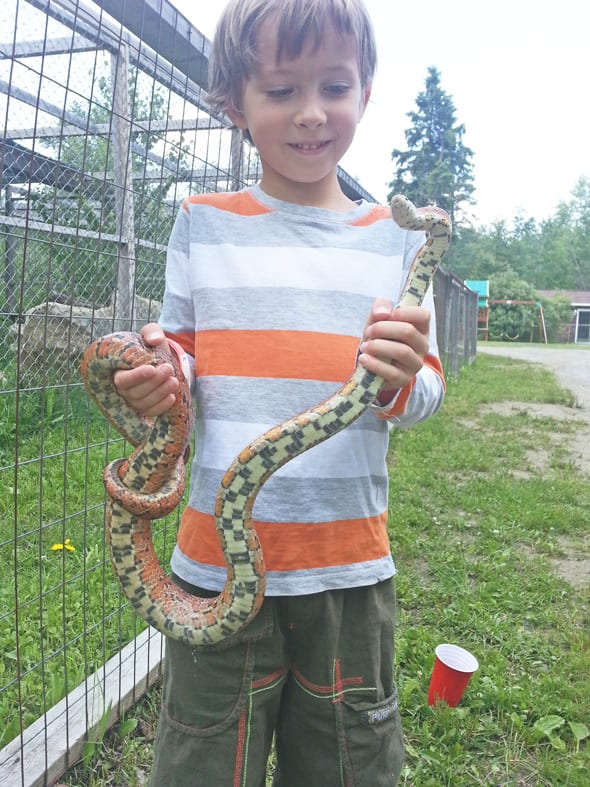 My son is wild about snakes.  I'm the opposite.  His continual requests for a real snake as a pet are turned down by me.  But Theo is thrilled as in this past week alone he has held a real snake twice.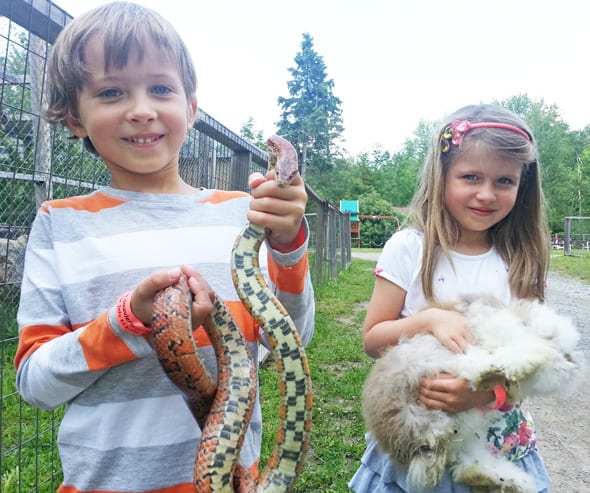 Yesterday he held a corn snake at a small zoo near his grandparents' home in Canada.  He didn't want to give it back to the keeper and I had to tell him we couldn't take it home. Luce preferred holding the Angora bunny.
During our drive to Canada, we stopped at the amazing Wild Center in the Adirondacks.  Once again when Theo kept asking the staff if there were any snakes, they brought out a milk snake for him to stroke. As I'm not wild about snakes I quickly retreated to another part of the center.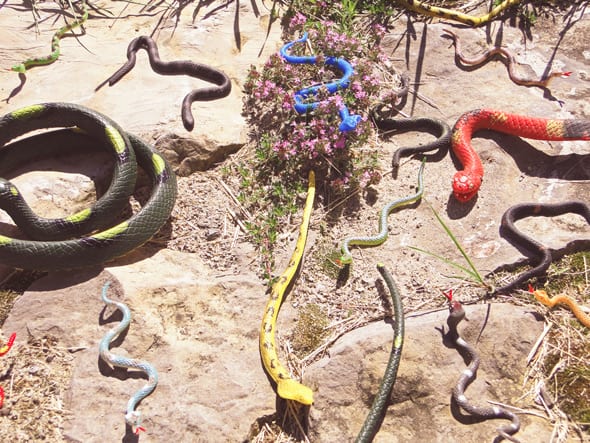 His over enthusiasm with snakes has resulted in a collection of toy snakes at home.  From small bendy ones to five foot long versions.  At one point I ordered lots of bendy snakes from Yellow Moon to give to him as special rewards. (Yellow Moon is a great online site in UK for ordering all sorts of arts and craft supplies for kids).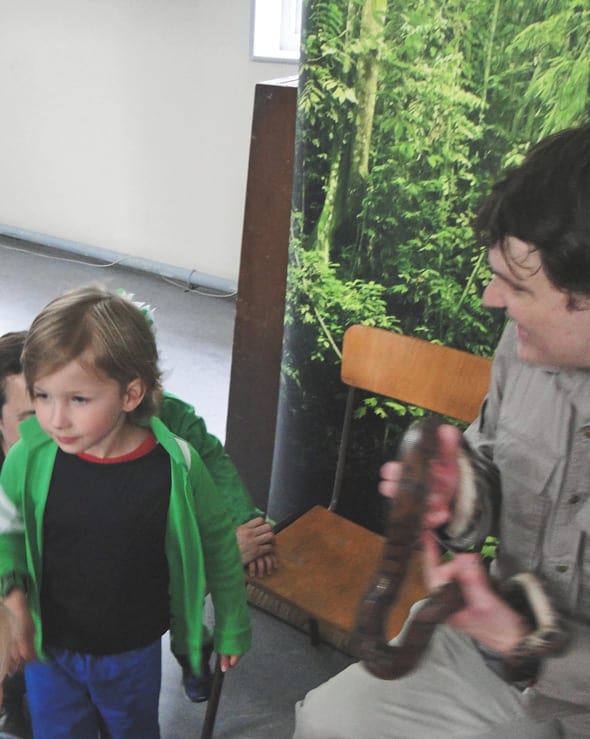 I'm not sure when Theo became obsessed by snakes.  Maybe at a birthday party he attended in London where the entertainer was an animal trainer. The trainer showed the kids a variety of animals and reptiles.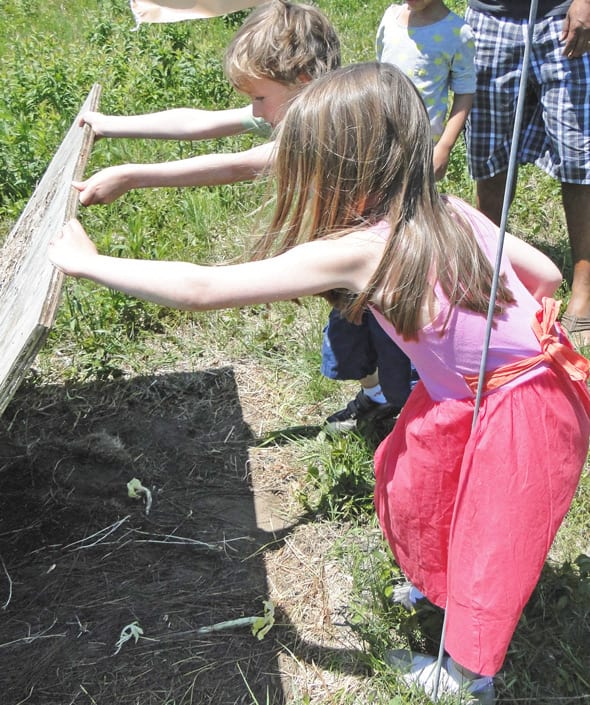 Earlier this month, when we were visiting our local natural history museum, Theo and Luce discovered a new fun game to play in the museum's gardens. Find wild snakes under planks.  And another game: watch mum run when we find a snake under a plank.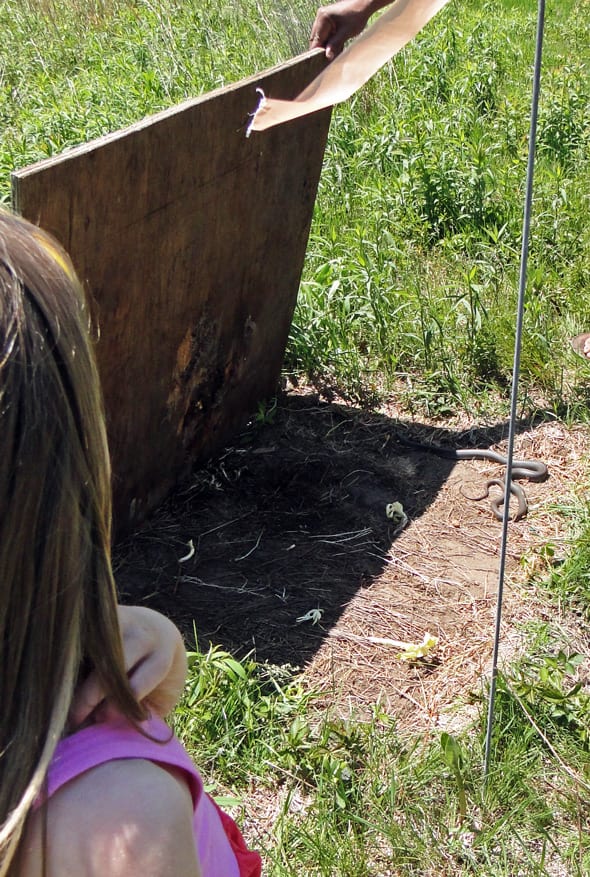 In Britain there are only three native species of snakes: the adder, the grass snake and the smooth  snake.  Only the adder is poisonous. Luckily we haven't encountered any so far during our walks in England. I'm a bit nervous, though, that next time we're back, Theo will be running around lifting up logs and rocks looking for them. Meanwhile Theo takes a book out on snakes every week from the local library. As I'm not too fond of snakes,  Bruce gets to read them all to Theo at bedtime.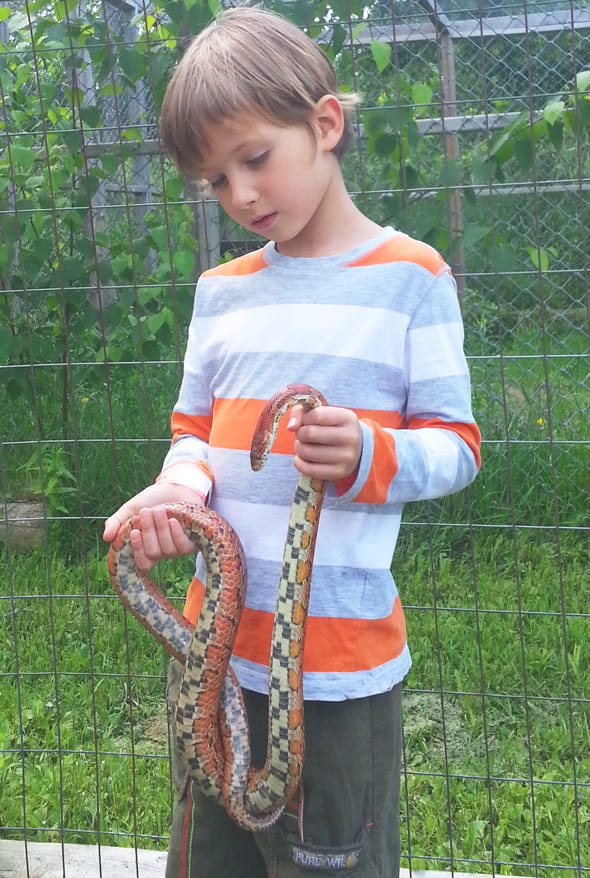 No matter how I feel about these reptiles, Theo who is wild about snakes had some magic moments with them this past week.