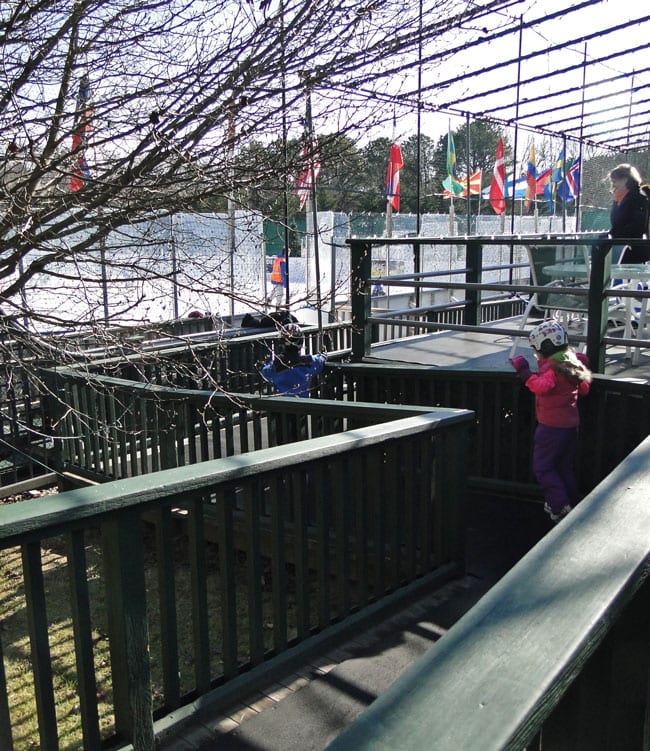 Ice skating in the Hamptons? We live in an area known for its summer season and beaches, but when winter comes it's time to put the skates on. And we don't have to wait for a big freeze to turn local ponds into ice. Instead we head to the woods where summer tennis courts are transformed into an ice skating rink. East Hampton's Buckskill Summer Tennis Club becomes Buckskill Winter Club.
My kids first had a refresher lesson to regain their confidence on the ice.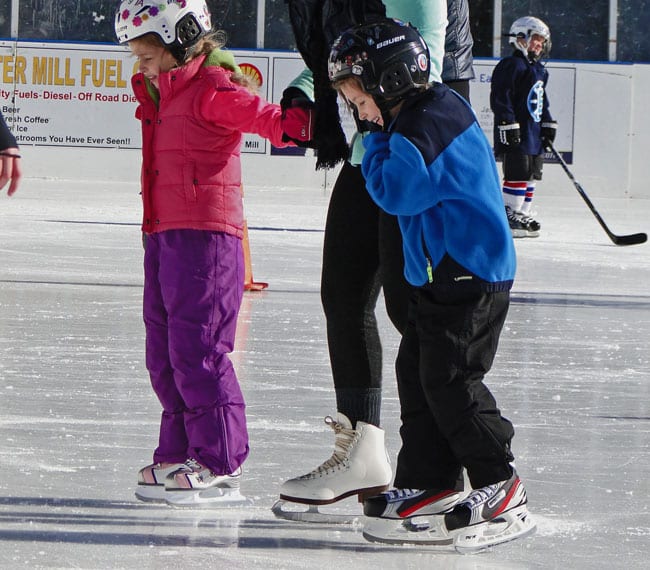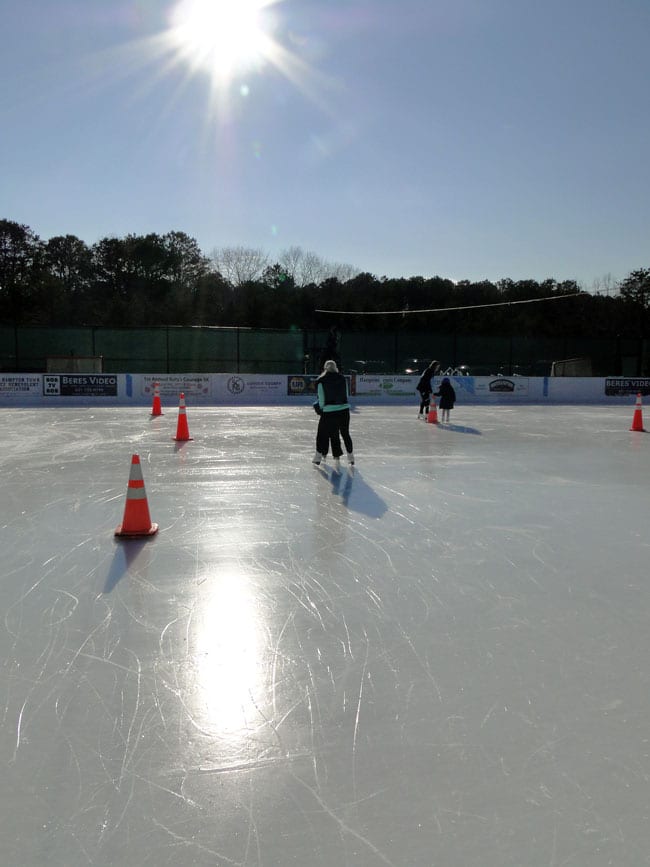 Snow suits on for extra padding. Helmets covered in stickers. A refrigerated ice rink all set for figure skating, ice hockey and beginner's classes.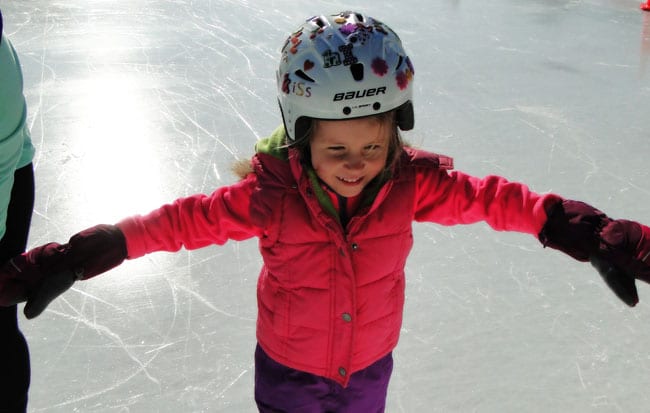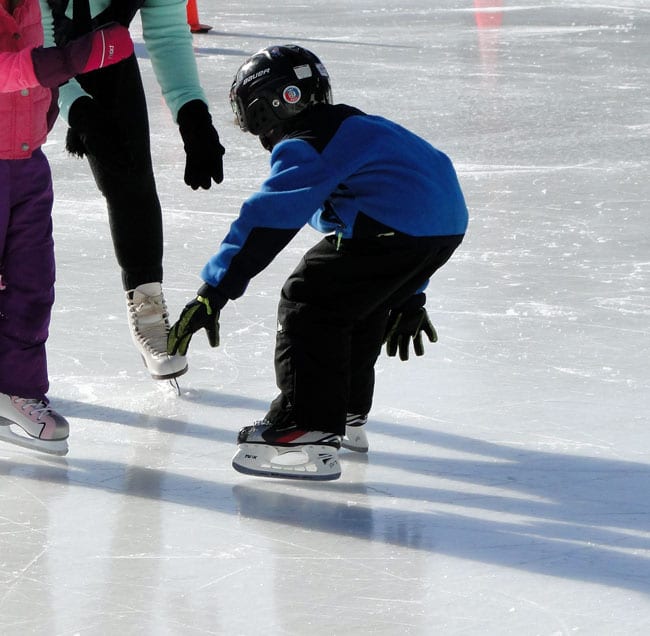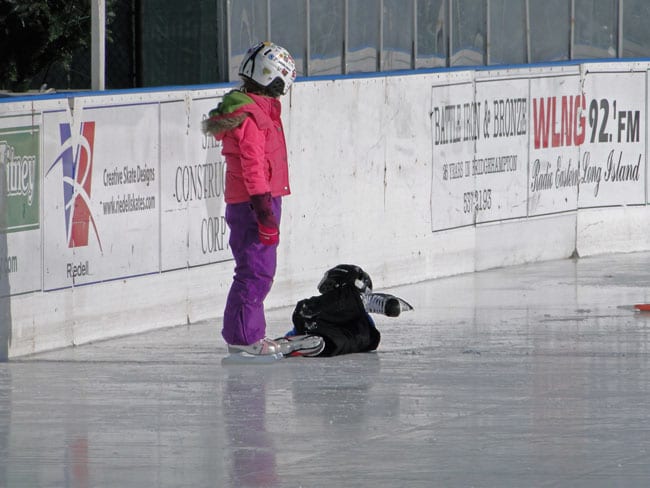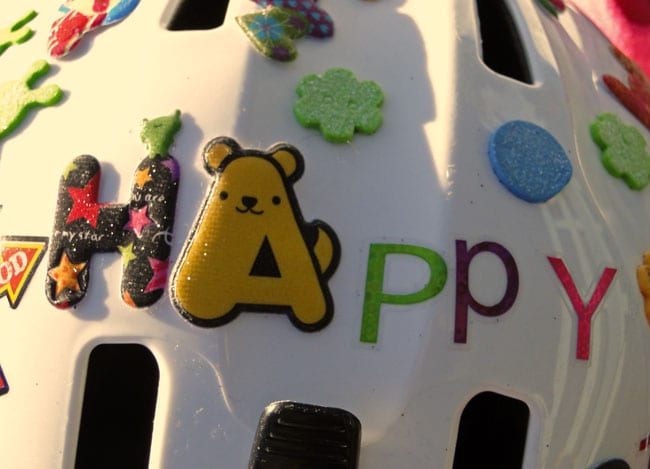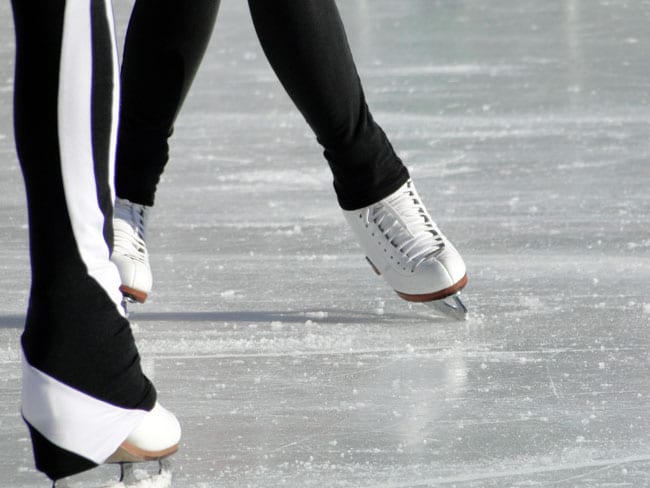 After two days of festive feasting it was time to be outside and…slide, twirl and fall.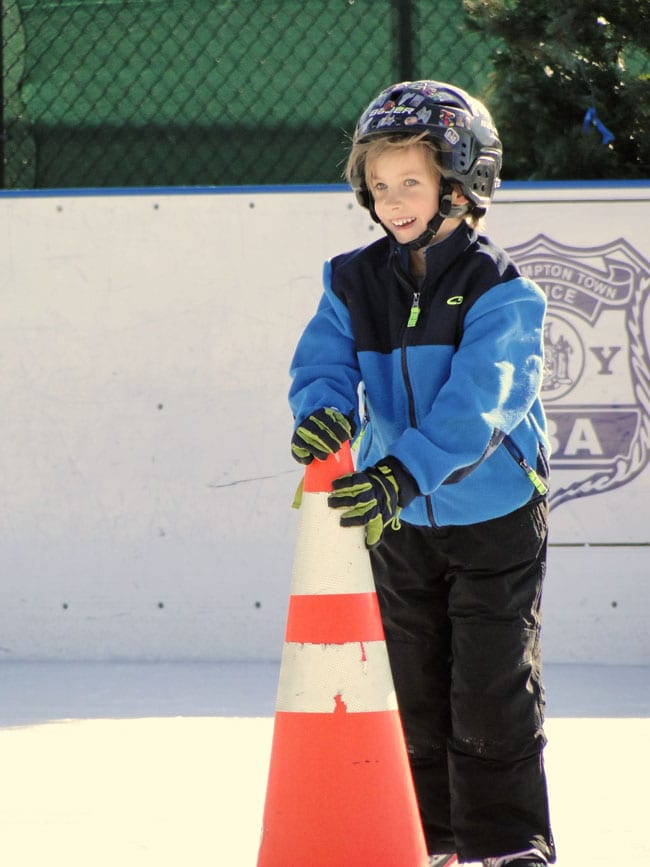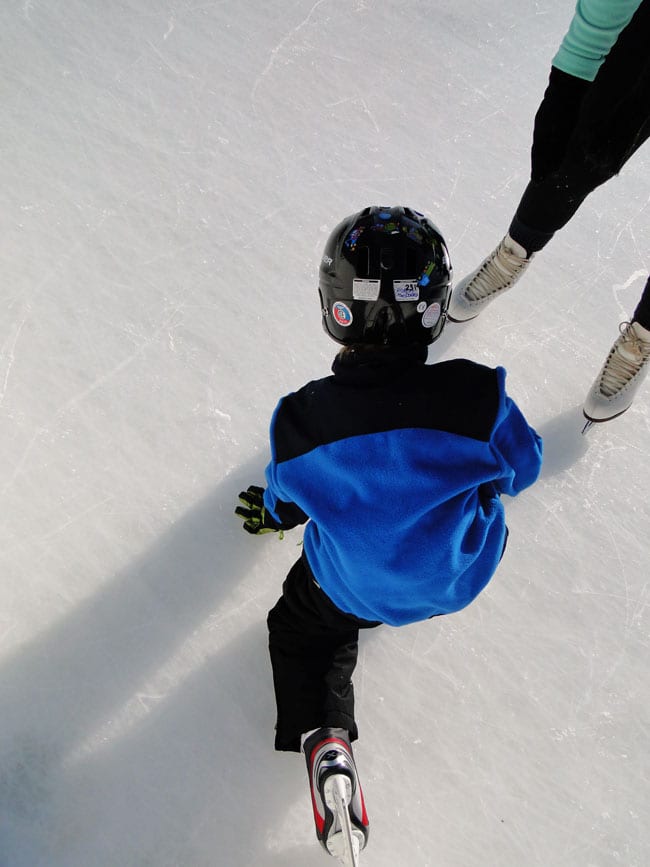 Lesson over and time for the public sessions to begin. I tied my laces and joined my children and the crowd of families entering the rink for seasonal skating in the Hamptons.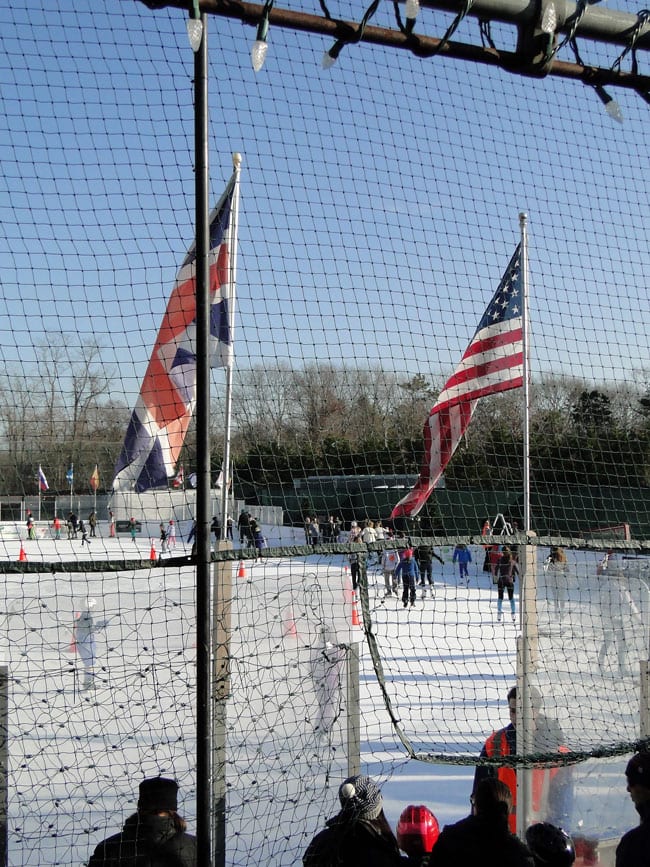 Buckskill Winter Club – ice skating in the Hamptons, NY
If you want to have some ice skating family fun in the Hamptons during the winter season then try out the Buckskill Winter Club on 178 Buckskill Road in East Hampton.