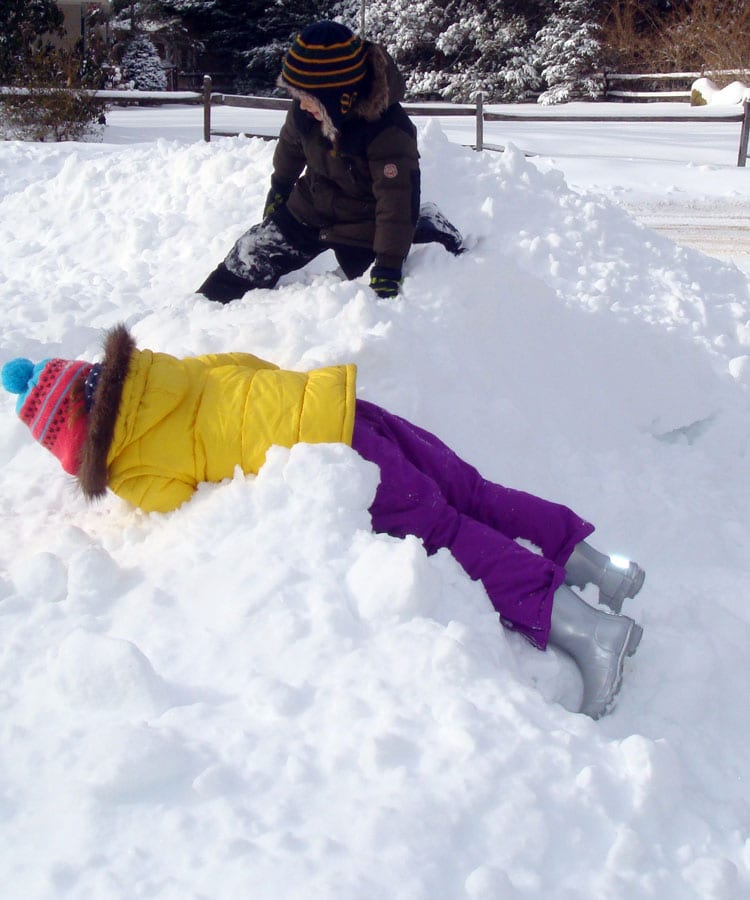 What do you do with kids after a winter blizzard?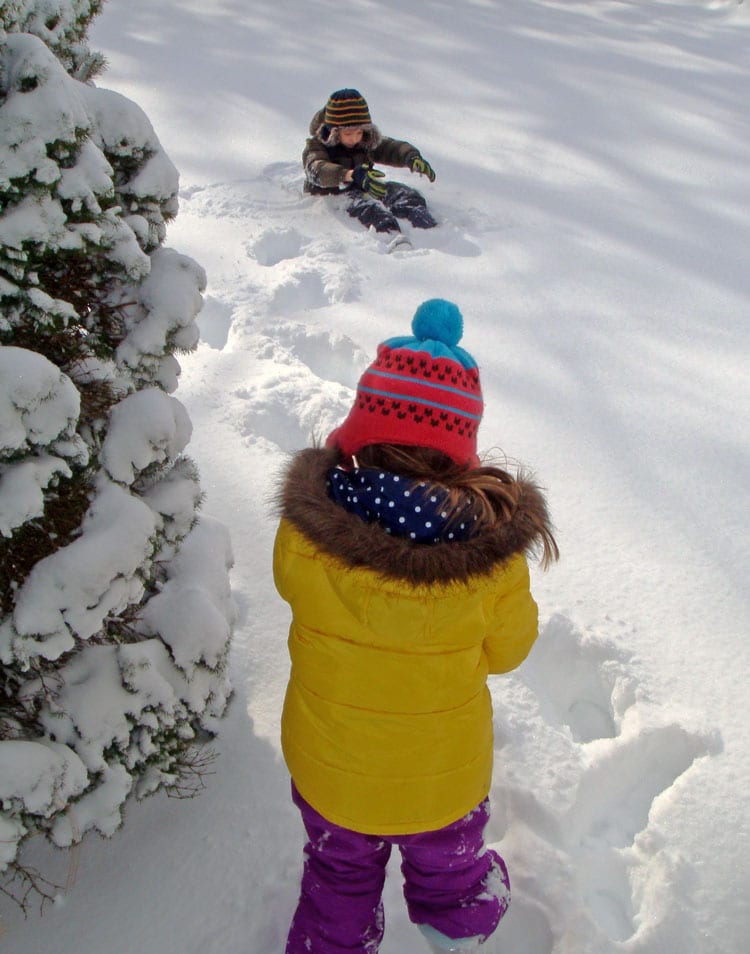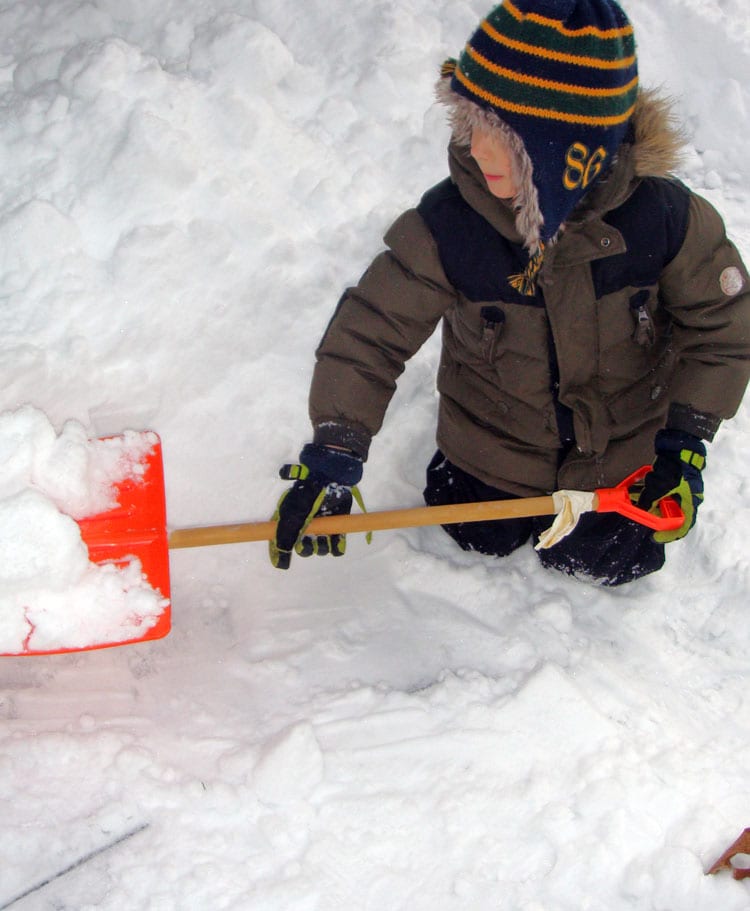 Make angels. Jump in snow. Shake snow off bushes. Shovel a drive.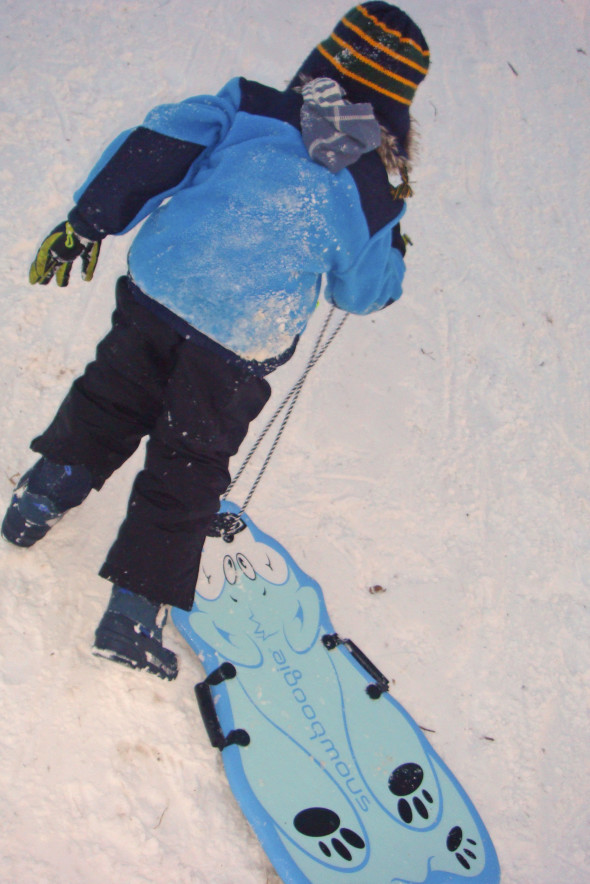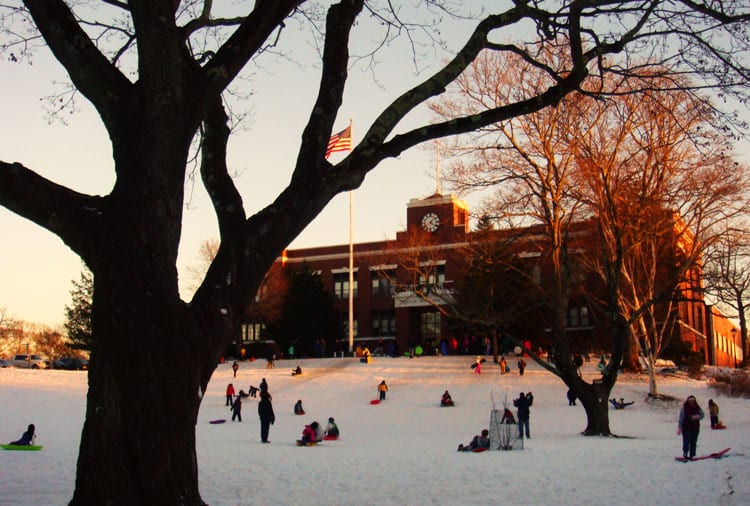 But the best thing to do is get out the sleds and head for a hill.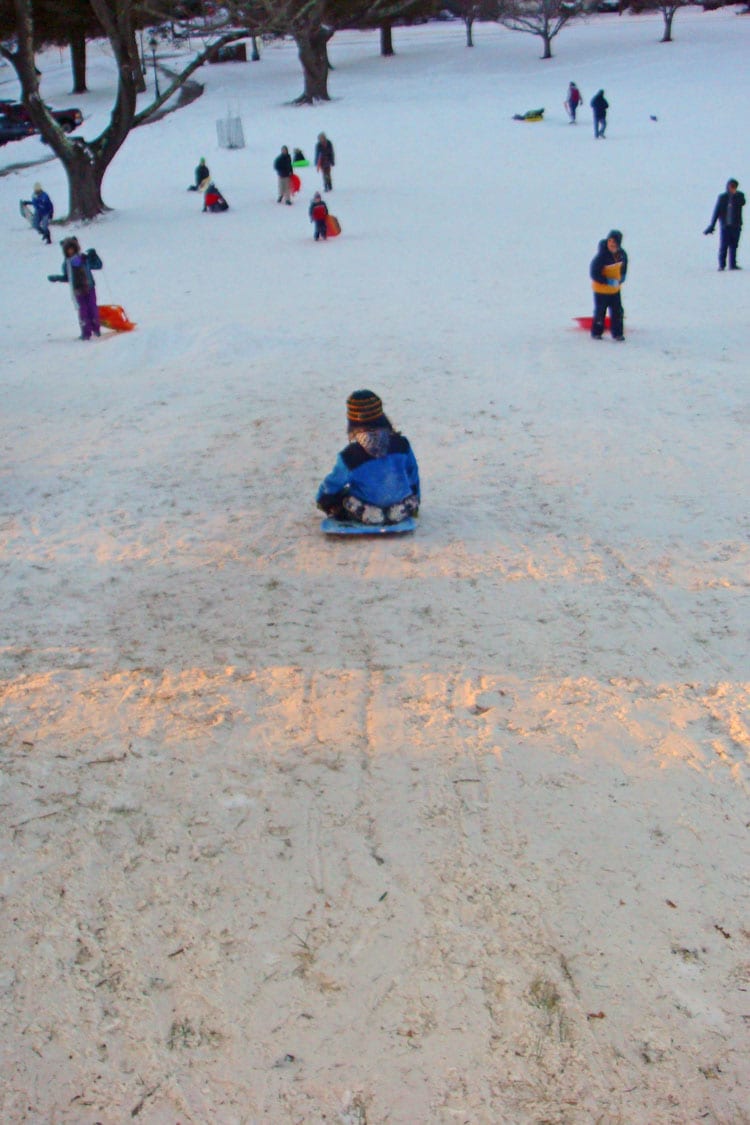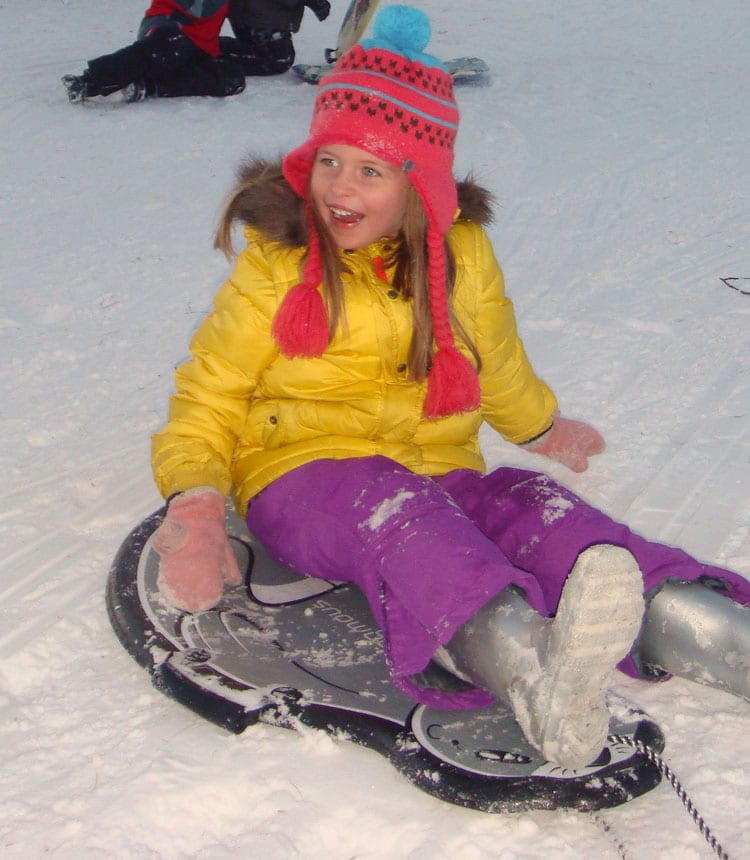 A slope which you can whizz down at full speed.  And swirl down backwards.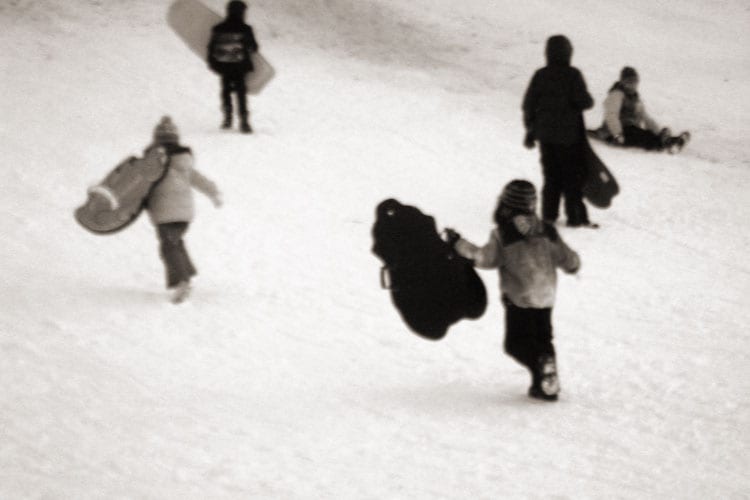 And dash back up as fast as you can.
While the sun slides down too.
Winter sledding in the Hamptons, NY
In the summer kids can roll down beach dunes, but after a winter snowfall kids can go sledding in the Hamptons, NY. A great location for young kids is the hill in front of the high school in Sag Harbor. When there's snow expect to find a big crowd of kids sledding down the hill at the weekends with lots of parents cheering them on.
Where do you go sledding after a snowfall?