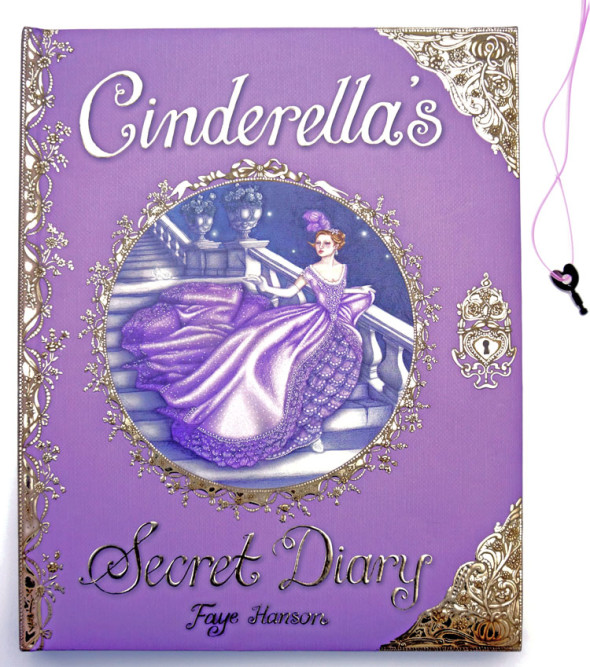 When my daughter removed the wrapping of her gift – Cinderella's Secret Diary by Faye Hanson – what struck me was the artwork.  Although the classic tale of poor Cinderella who meets her prince at the ball is told with a new twist, it's the illustrations which stand out.
The novelty book, with its padded covers, is filled with detailed drawings and pictures. It's more like a secret scrapbook with diary entries and mementoes of Cinderella's life from when her father meets her dreadful stepmother to her marriage to the prince.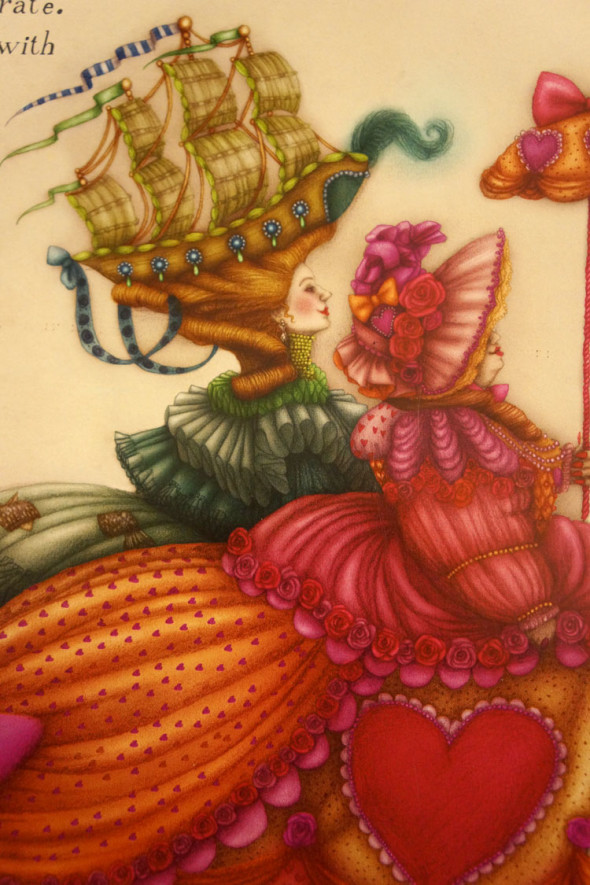 Rich, deep colors are used for the sumptuous ball costumes and scenes. Including a hat with a model of the Mary Celeste, the famous abandoned 19th century ship.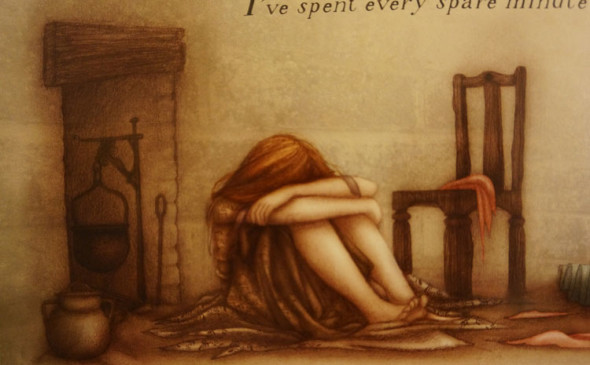 While sepia tones are used for the images of Cinderella in her rags.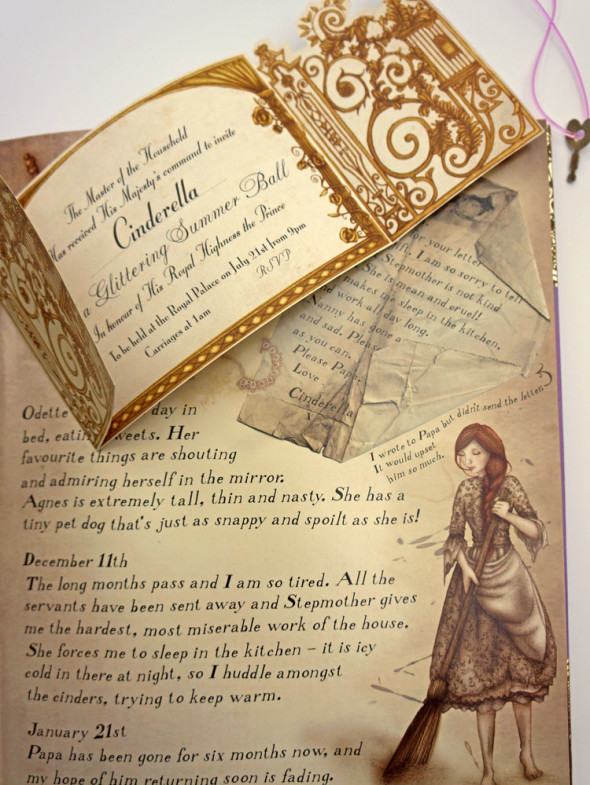 Amongst her keepsakes are the ball invitation, a mirror and a tiara…all which can be removed from the book to my daughter's delight.
The author and illustrator is Faye Hanson. She graduated with a MA in Children's Book Illustration from Britain's illustrious Cambridge School of Art at Anglia Ruskin University. According to the university's website, Hanson – known then as Faye Durston – was signed up with Macmillan Children's Books following a bidding war between them and other publishers.
One of her teachers was the renowned British author James Mayhew who views her as a "remarkable talent." Her first book for Macmillan was the award winning The Wychwood Fairies.
Recently she has illustrated three books for another top British children's author, the former Children's Laureate Michael Morpurgo. The series of books – Snug, The Castle in the Field, and soon to be released Minikid (available for preorder only on UK Amazon) – were adapted and published as part of the Little Gems series for British publisher Barrington Stoke. (I've written before how Little Gems are designed for reluctant readers and are accessible to those with dyslexia.)
Cinderella's Secret Diary is a wonderful gift book with its sumptuous drawings. I think the illustrator Faye Hanson is one of those talents to watch.
Cinderella's Secret Diary by Faye Hanson is available on US Amazon and UK Amazon.