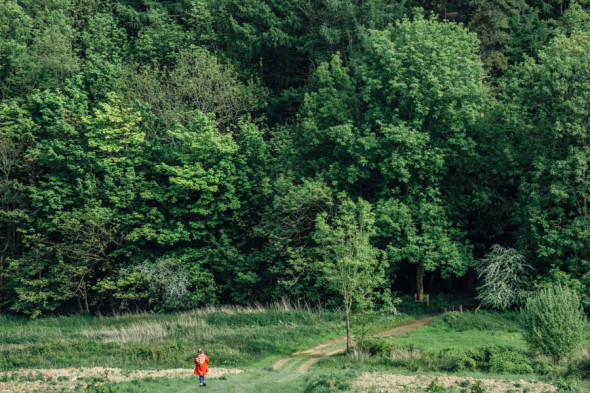 Since nature has waved its green magic wand across the countryside, I've regularly headed off with my twins Luce and Theo for walks in the woods near us. On our latest adventure, I handed them each a bag telling them we were going on a woodland scavenger hunt.
Let kids choose what nature treasure to collect
However, I decided to let them each choose what treasures to collect. I could have given Luce and Theo a theme or even a spotter sheet, but this time I wanted to see what they picked. What was treasure to each of them?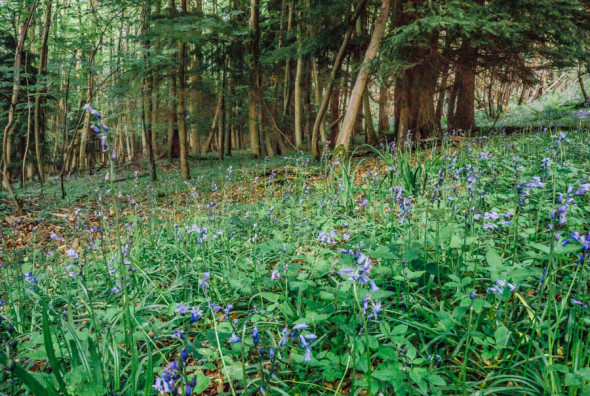 Collect nature treasure from the woodland floor
As we passed bluebells beginning to fade in the woods, I reminded Luce and Theo that they could not pick wild flowers or anything that was still growing. Their treasure had to be scavenged from the woodland floor.
At one point during our walk Theo excitedly showed me a spotted leaf he found. I recognised it as the leaf of a common spotted orchid, one of 50 orchids that grow wild in Britain, that I recently had seen and photographed in another woodland. He assured me it had broken off – but I gently reinforced the rule that their treasures could not be picked or pulled off a living tree or plant. Some exotic wild flowers were nearly wiped out by Victorian plant collectors in the 19th century. I explained that we now needed to protect them in the 21st century.
They also looked for any leaves or plants that had broken off – perhaps by passing wildlife such as the herds of wild deer which roam these woods.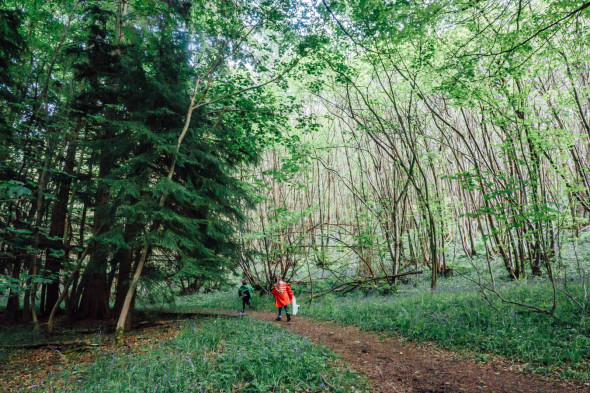 Bring bags for the scavenger hunt
The only equipment I need to bring was some bags for their hunt. Straightaway Luce was scavenging along the edges of paths.  As usual Theo first had to find a perfect wooden staff for his woodland exploration. He press-ganged Luce into helping him carry an extra long branch but soon they abandoned it when they realised it was hindering their treasure hunt.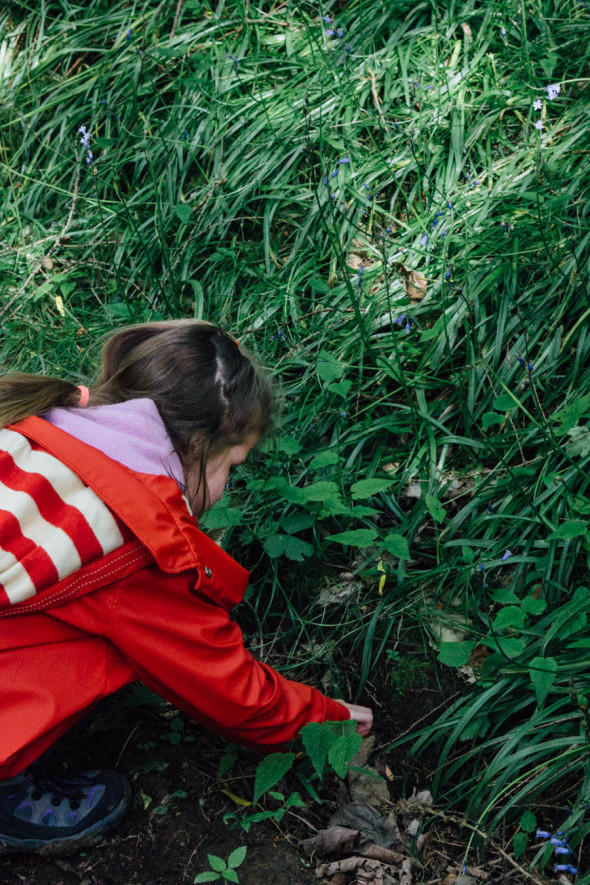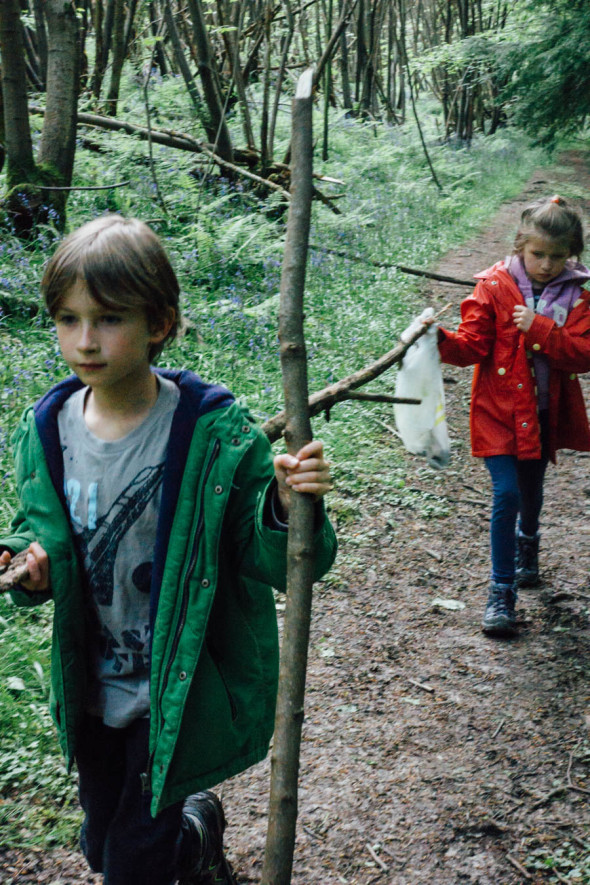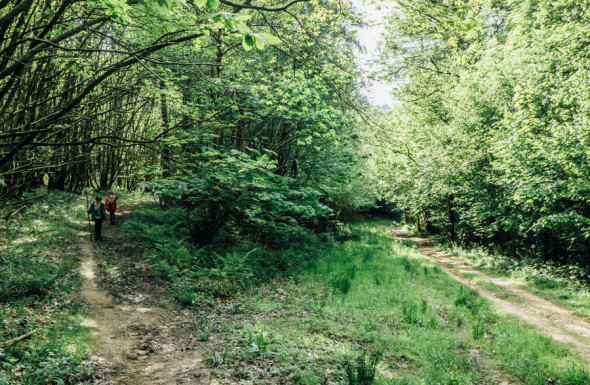 A scavenger hunt makes kids want to examine the woodland floor
What I found fascinating is how Luce and Theo really began looking at the ground and undergrowth as we continued our walk through the woods. While they were searching for fallen or loose pieces of nature, whether flowers, leaves, cones or even stones, they noticed what was growing or living in the shade of trees. They both stopped to watch bugs eating plants. Luce kept searching for a whole flower broken off which she could keep.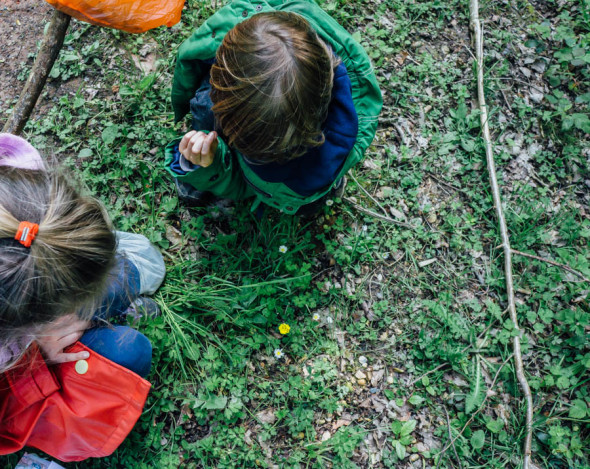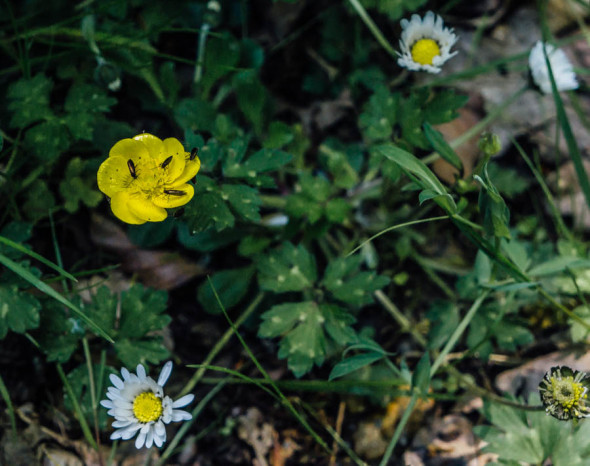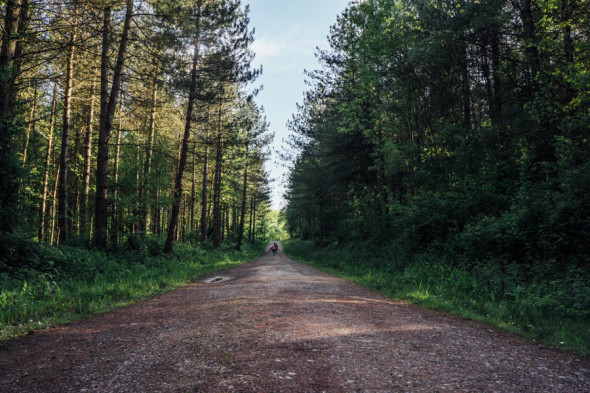 Are there different treasures to find in coniferous versus broadland woodlands?
As we moved between coniferous and broadleaf areas, the two main types of woodlands, they noticed that different plants grew along the edge of the nature trails. Their curiosity was piqued by the possibility of finding diverse treasure.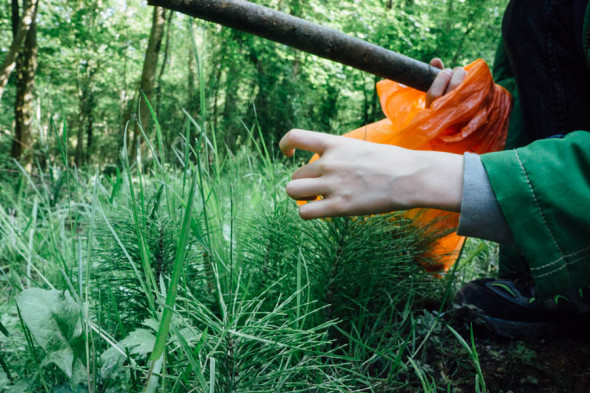 Noticing what shouldn't be in the woodlands
When we went slightly off trail on sighting a freshwater pond hidden among the trees, Luce and Theo immediately noticed a piece of litter floating in the water.  They wanted to find a stick and pull it out but I had to stop them. I wasn't sure how deep the water was so didn't feel it was safe for two seven year olds to get too close to the water's edge. When they found a sweet wrapper along another trail, they insisted that I take it home with me. They weren't happy about rubbish being dropped in the woods.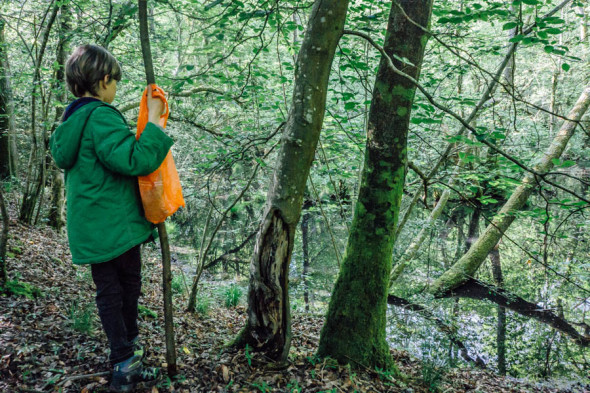 Luce and Theo also told me to take a photo of the water's reflection. That's your treasure to take home, they told me.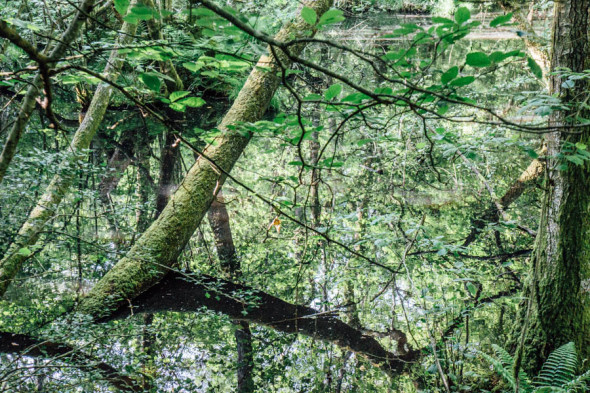 Touch and feel what you can't collect
Although they couldn't pick, I did let them touch and feel some of the leaves and plants along our route without harming them.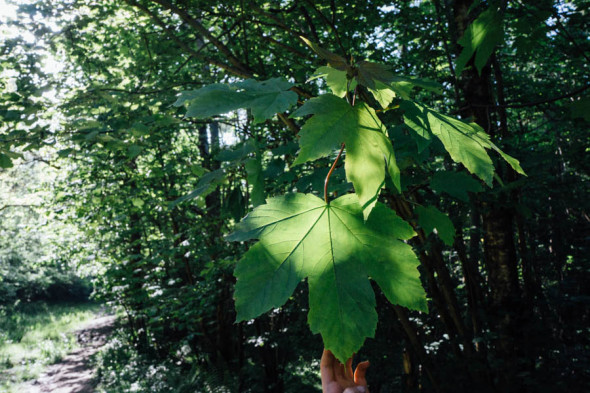 Kids can pretend they're explorers on the scavenger hunt
On the last stretch of our walk, we wandered along a path nearly hidden by the woodland undergrowth. I knew this overgrown trail led to a dirt road near our home. We pretended that they were explorers discovering new land, new plants and new trees like in the olden days. It was rather magical watching and listening to them. Luce told me she wanted to be an explorer when she grows up – as well as an animal rescuer.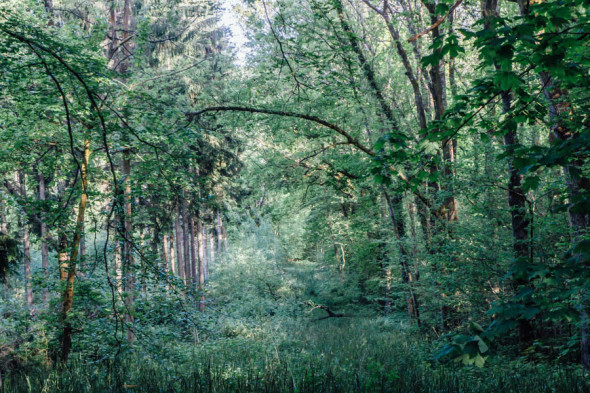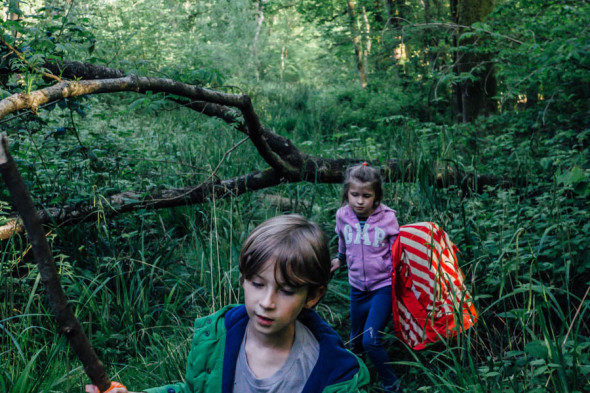 What wildlife can kids spot on a woodland walk?
Although we had been on the look out, we didn't see any wildlife during our walk. At times we even stopped and just listened. Then, just after we left the woods, we spotted deer in a field grazing near its edge. They decided that they were not going to be taken home as our treasure and quickly fled back into the woods!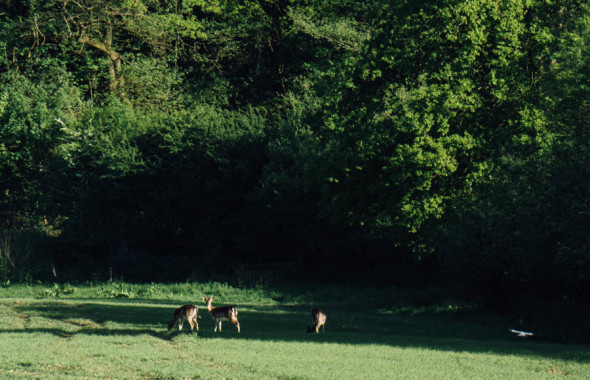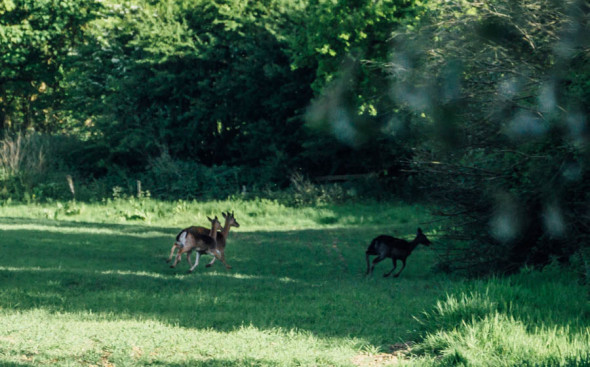 Compare the treasure collected from the scavenger hunt
For me, the real interesting part was seeing what each of them had chosen to collect on their scavenger hunt.
Luce's collection was filled with different textures. She had chosen smooth and rough rocks, seed pods, cones, a leaf with folds and even a broken nut shell.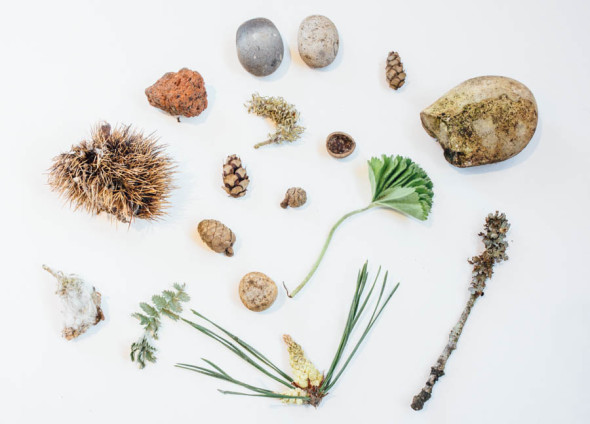 Theo, on the other hand, had chosen all different shapes of leaves some from weeds and others from broken branches – plus his common spotted orchid leaf.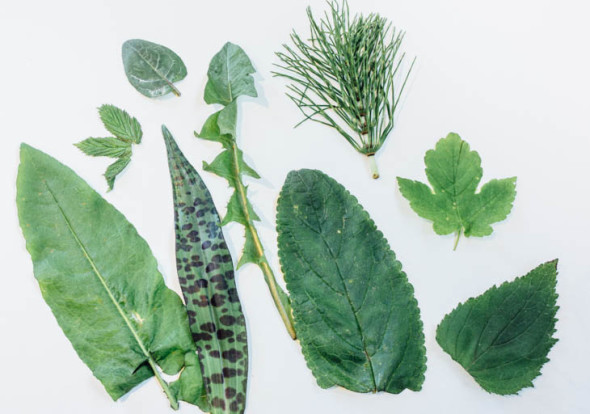 Luce and Theo are already planning their next exploration of the woodlands. Perhaps next time we'll choose a scavenging theme, such as just collecting certain shapes or colours, or choosing treasure that we can use in some nature craft, or a list of different items for them to find. But the lovely thing is that different adventures make them appreciate and learn about the trees overhead and the ground below.
I also felt that it was rather special to just let Luce and Theo find and collect what they thought was treasure. In fact I was surprised that Theo chose leaves rather than stones to add to his rock collection. What would you expect your child to search for and keep on a woodland scavenger hunt?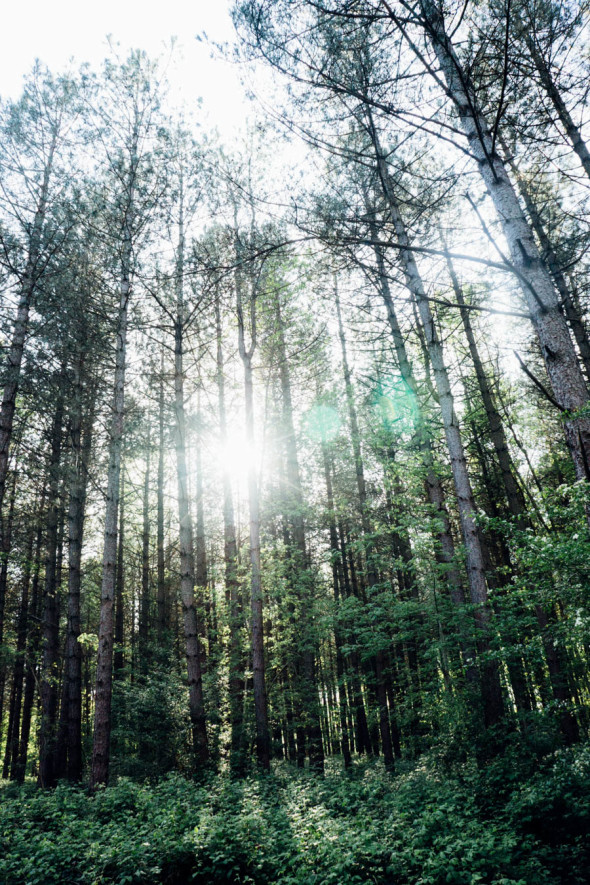 I've also continuously looking for ideas on outdoor and nature adventures which I collect on my Pinterest boards.