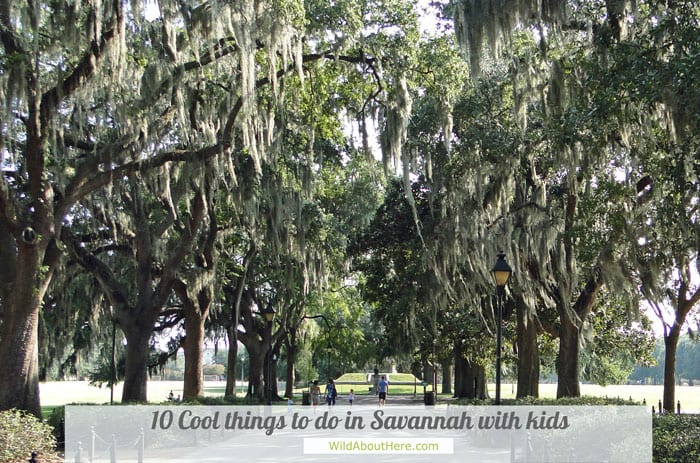 We were on the road heading South and images and thoughts about history, art, hanging moss trees, Midnight in the Garden of Good and Evil and gourmet meals filled my head…yet…what was I going to do on a visit to Savannah with kids?
Established in 1733, this city in the Southern State of Georgia, with its historical district and dynamic rejuvenation due to SCAD (Savannah College of Art and Design) is an ideal destination for grown-ups. My mother had just moved there from London so we were planning a long stay.
But any worries were soon gone as I discovered 10 cool things to do in Savannah with kids.
In Part 1 I wrote about our ghost busters' walk in the city known for its Garden of Good and Evil.
1. Dine with pirates in their hideout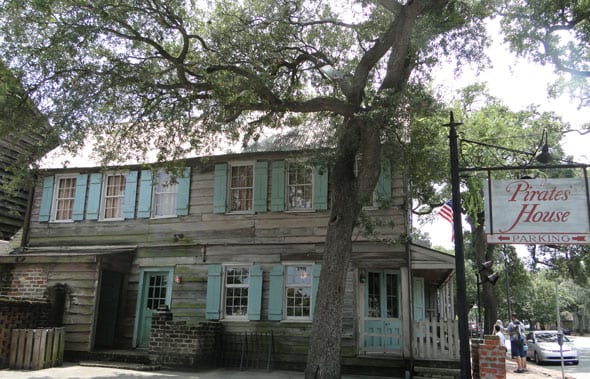 Pirates and sailors drank grog and told tales of the Seven Seas when this tavern and inn opened in 1753.
Legend has it that Captain Flint from Robert Louis Stevenson's Treasure Island died in an upstairs room of The Pirate's House. The Herb House, which is part of the restaurant, is believed to be the oldest house in Georgia. Leave in pirate's hats made from the kids' menus.
2. Go for a ride like in olden times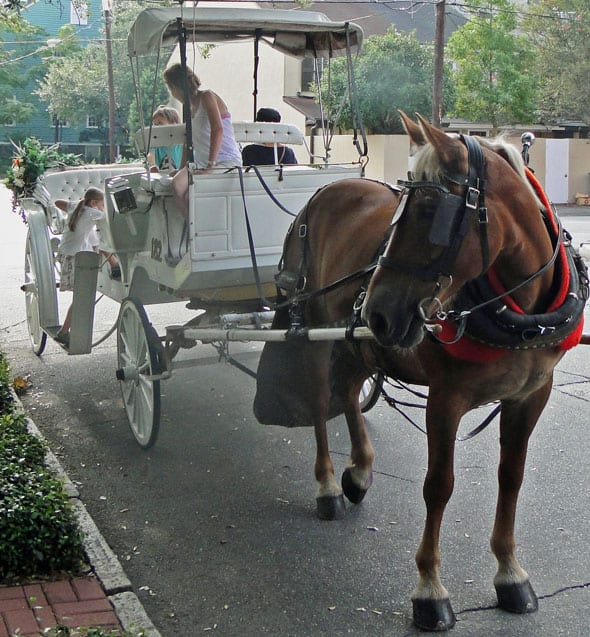 Climb aboard a horse drawn carriage and pretend you're living like they did hundreds of years ago. Tour the streets with a horse as one of your guides.
3. Design your own buildings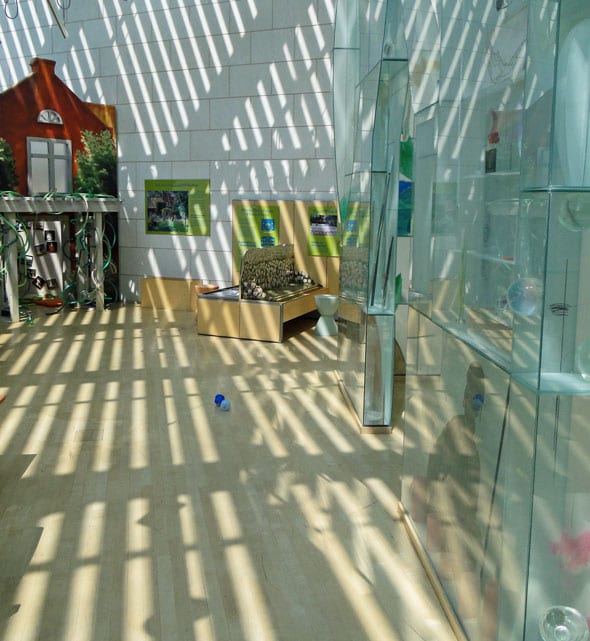 Enter a glass house and an artists' house before creating your own masterpiece in the ArtZeum.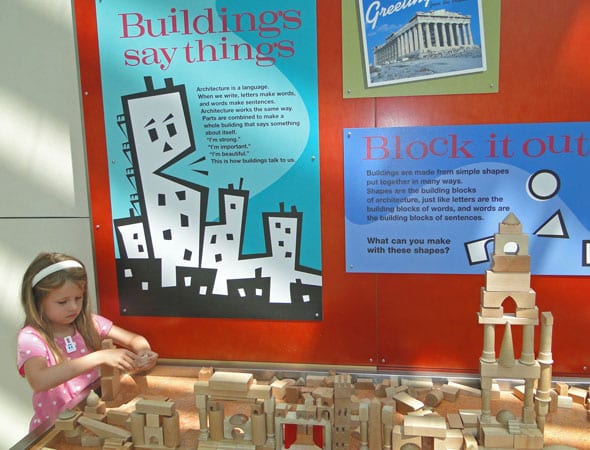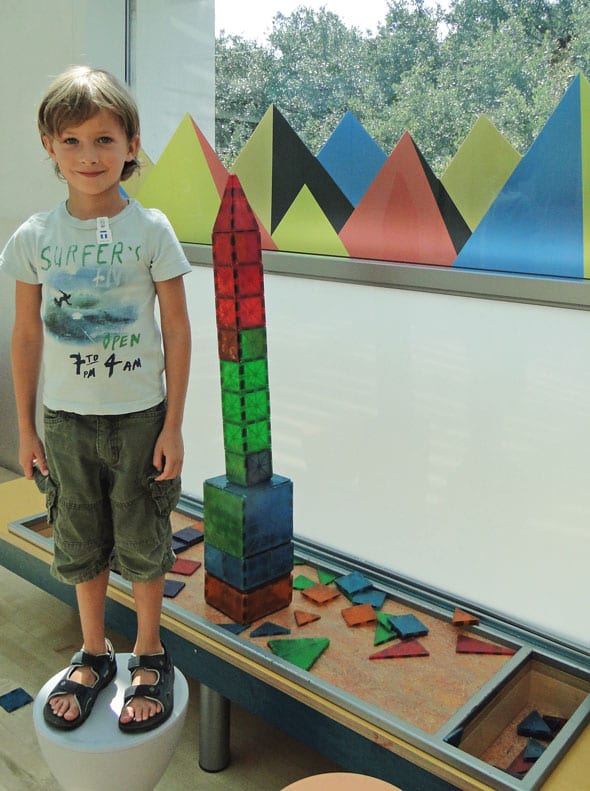 Pick up blocks and magnet slots and build your own buildings. Learn about symmetry and play computer races in the children's interactive museum spaces.
4. Sit down and look up as you walk the streets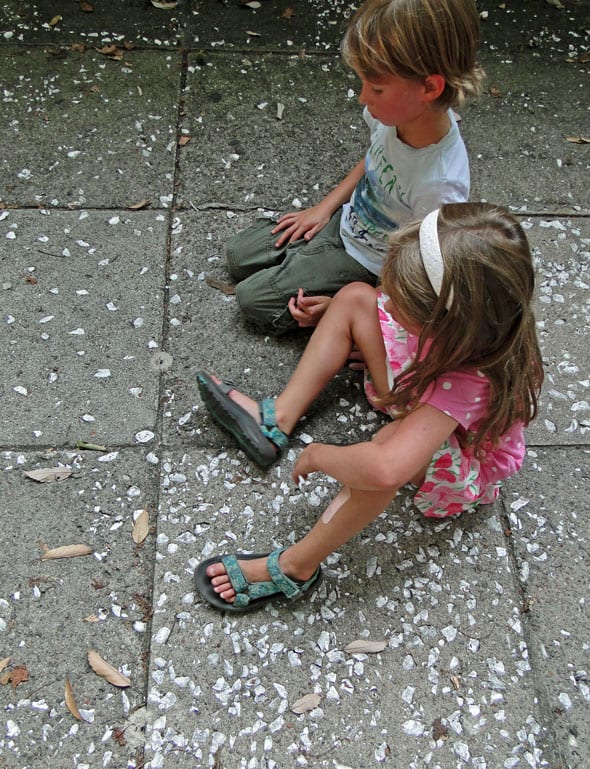 Get some tips from the ArtZeum signs on how to take a new look at where you walk. Why are oysters amongst the rocks? What's the cap on those columns?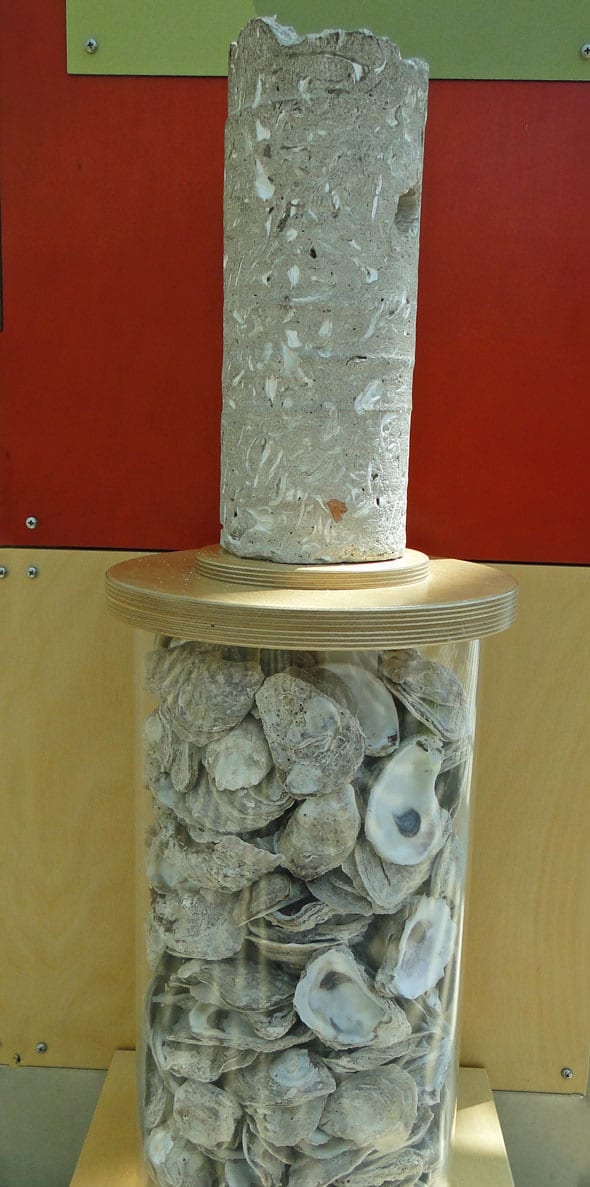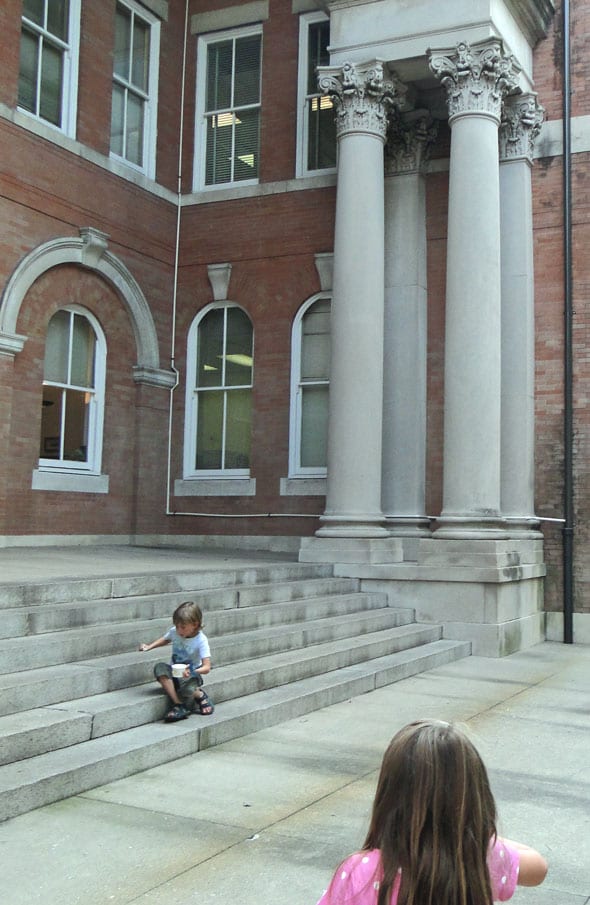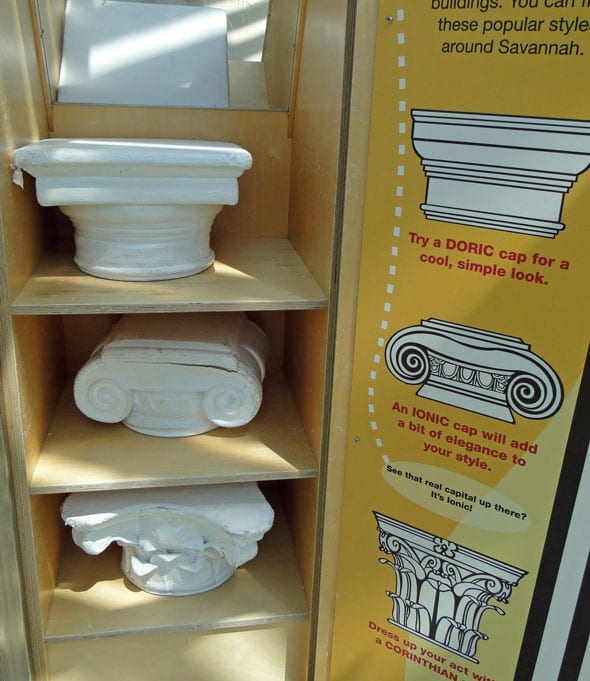 5. Swing and slide and climb and splash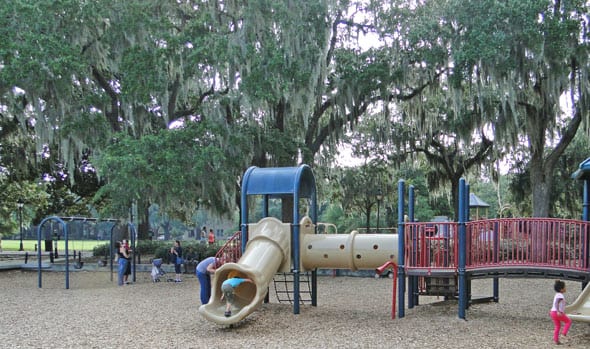 In the shade of hanging moss just have fun in the two playgrounds set within the 30 acres of historical Forsyth Park. And if it's too hot kids are allowed to splash amidst fountain water spouts. Just don't forget to bring swimwear otherwise, like me, you might have to deal with a fair deal of tears. Be prepared for frequent visits to this park while in Savannah with kids. More on this park on a return visit.
6. Get the Low-down on the Girl Scouts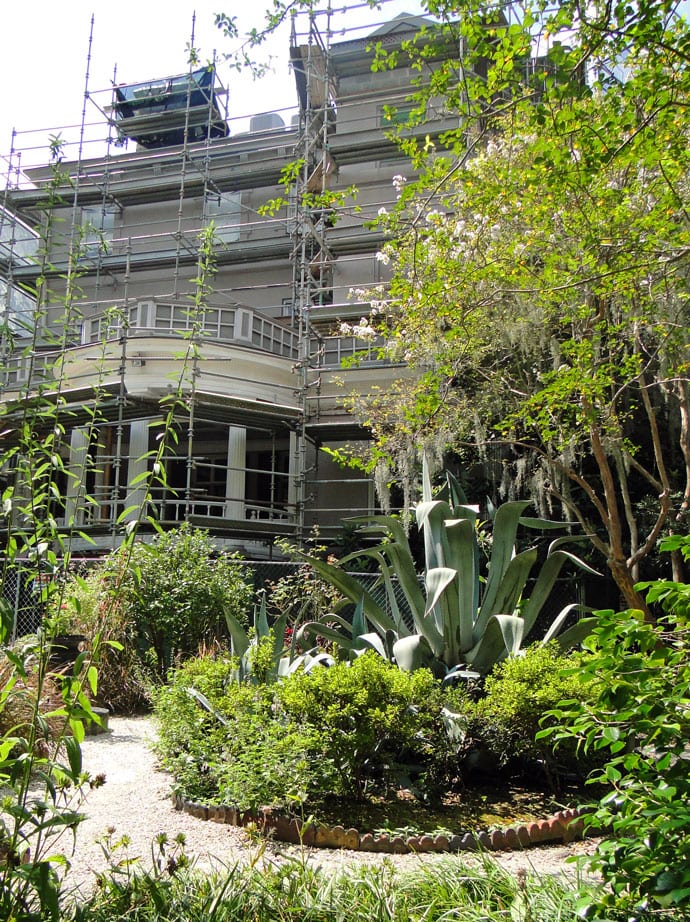 Juliette Gordon Low founded the Girl Scouts of the USA. Troops nationwide come to visit this house – the 'Birthplace' – where Daisy, as she was known, grew up and lived. Restored to its 1880s glory inside, now they're also preserving the outside. Here she made a phone call in 1912 with a difference: "I've got something for the girls of Savannah and all America and all the world and we're going to start it tonight."
7.  Share a meal with a president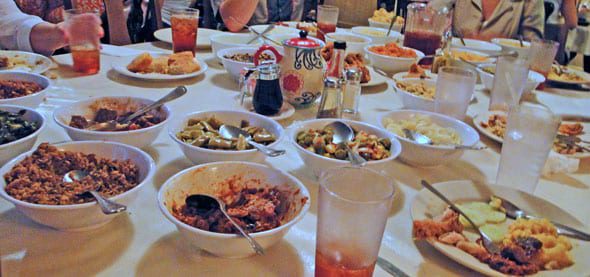 Watch your table manners as you join in a lunchtime meal in Mrs Wilkes Dining Room. Once a boarding house where lodgers also ate, now at tables for ten you share the plates. Choose from Southern dishes of fried chicken, black-eyed peas, okra jumbo, candied yam, sausages and stew – and much more! – as they're passed along from neighbor to neighbor. Just imagine the looks of surprise when President Obama sat down amongst strangers and friends at one of these tables. Don't forget to get in line and hand in your empty dish after you dine.
8. Draw hearts in the sand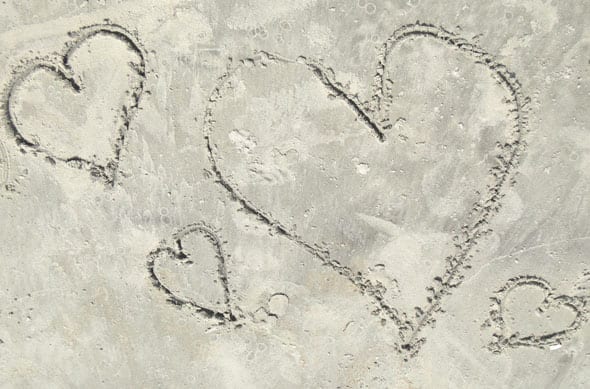 Only twenty minutes away from the city center, you can get out your buckets and spades. Perfect place to bring your kids if you want a break on what's known as Savannah's Beach.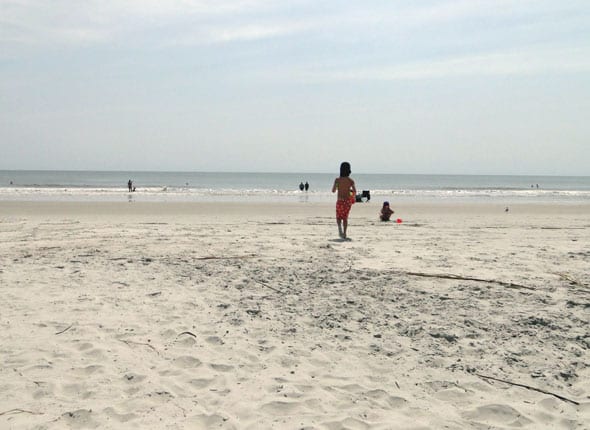 You can find a quiet spot or head for the pier along the three miles of public sand on Tybee Island.
9. Sea feast next to gators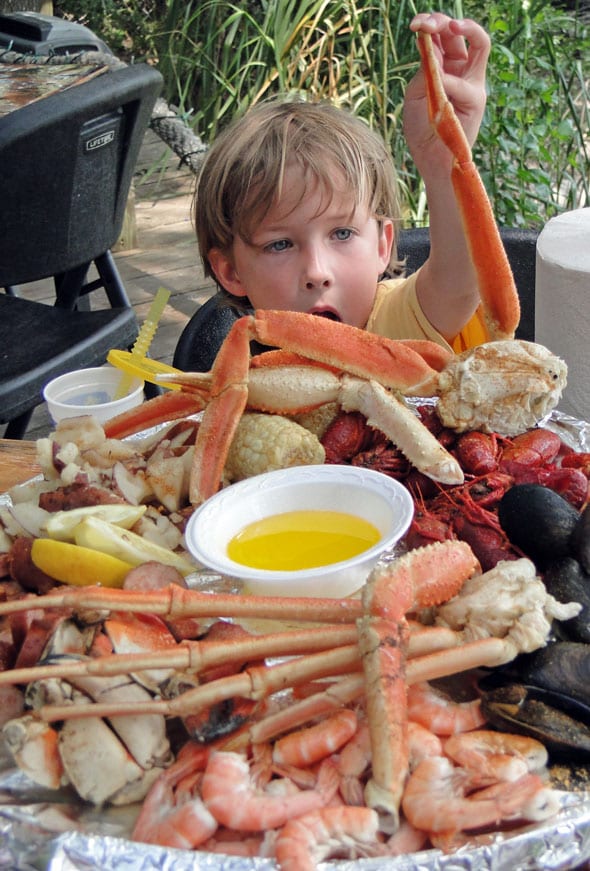 You can't leave Tybee Island – on your way back to Savannah with kids – without a stop at The Crab Shack for an outdoors sea feast by the water. Or just a hot dog if you're a bit fussy.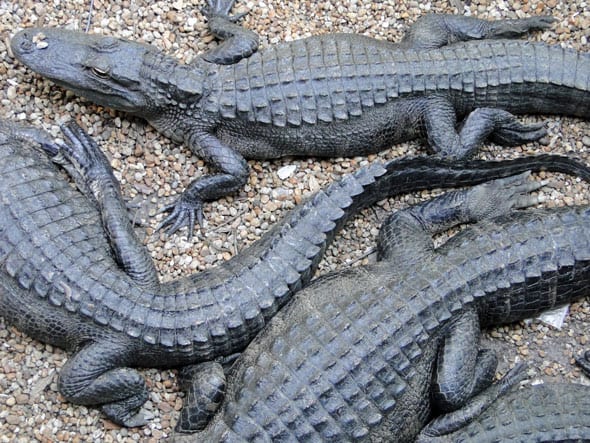 Afterwards relax with a drink while your kids give treats to the residents of the Gator pit or say hello back and forth with the parrots.
And sometimes you may encounter there unexpected boating visitors!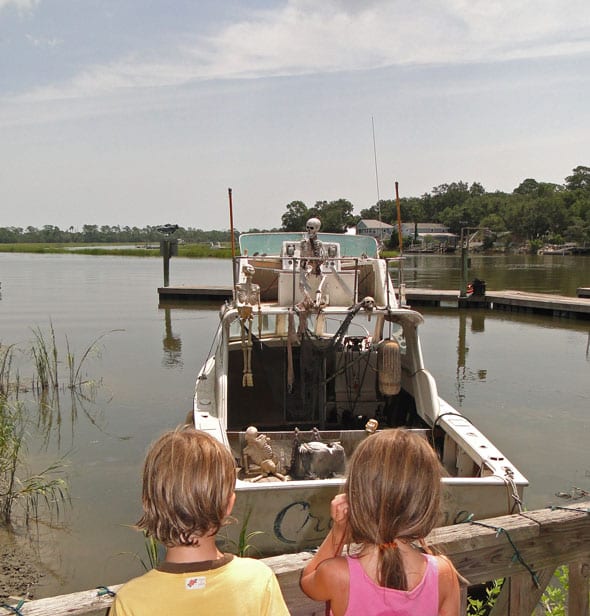 10. We all scream for ice cream
And the only way to end a fun day out is a visit to Leopold's ice cream parlor. Whether you were born in Savannah or a tourist, grown-up or a kid, you won't be able to resist. The Leopold's have been making ice cream since 1919 and still use all natural ingredients. I'm sorry I don't have a photo but I had to hold my ice cream cone.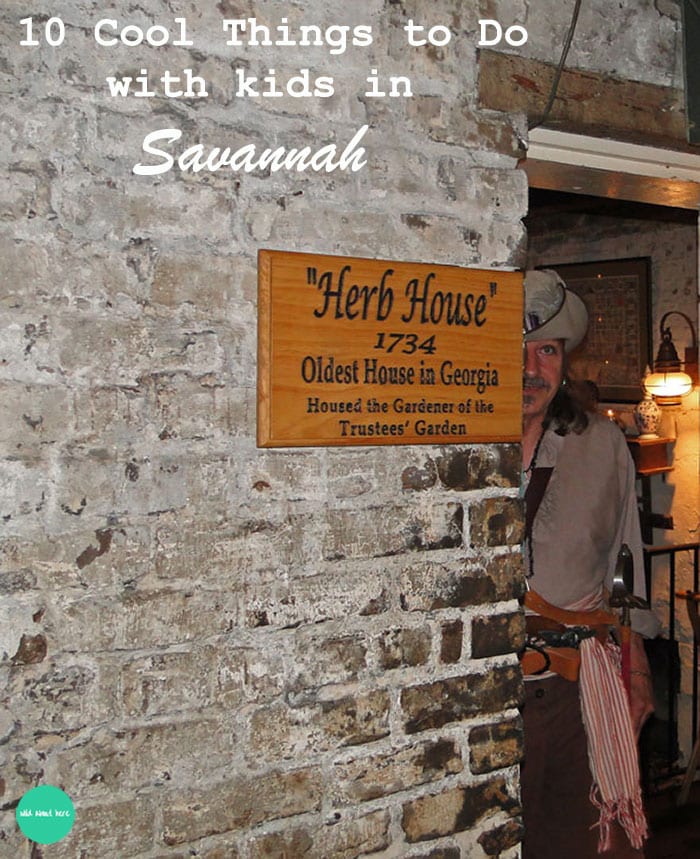 That's all just a start as there's still lots more to do – even have a look at our Walk with kids in the Garden of Good and Evil Part 1. We're lucky as we came back again to visit my mother but at least I know we can feast and have fun in the heat and the sun with kids in Savannah. So yes there's more than plenty to do with kids in Savannah – and nearby Tybee – in Georgia!