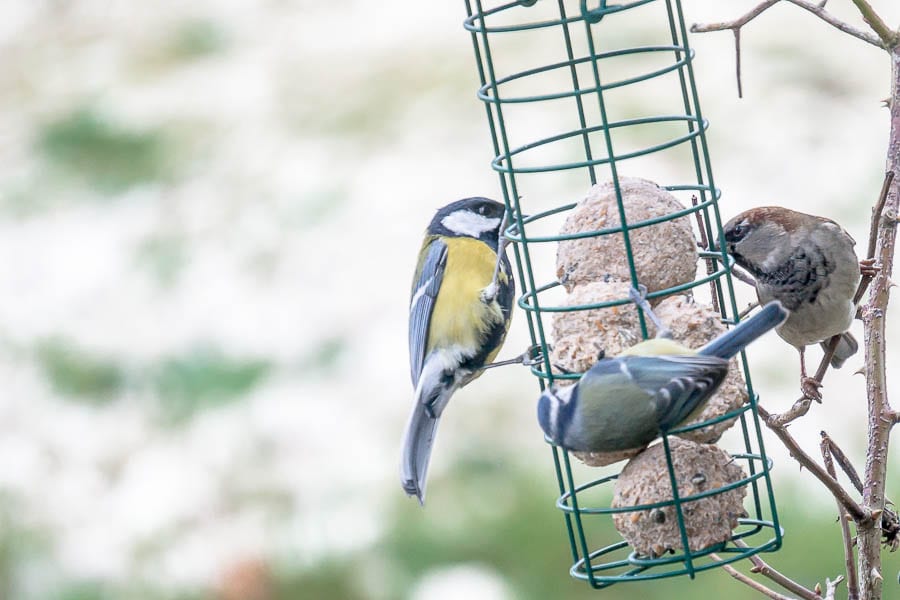 Great tit, blue tit and house sparrow
Since 1979 Britain has been holding an annual public survey spotting and counting the wild birds in our gardens. This year the BIG GARDEN BIRDWATCH takes place on 30-31 January 2016. It's a fantastic way to get kids involved in helping our wildlife. It helps grow their awareness of which birds are in our gardens and which ones need our help. As it's winter my kids have been learning that we can help out nature whether by feeding wild birds, putting out bug hotels or participating in the world's largest wildlife survey.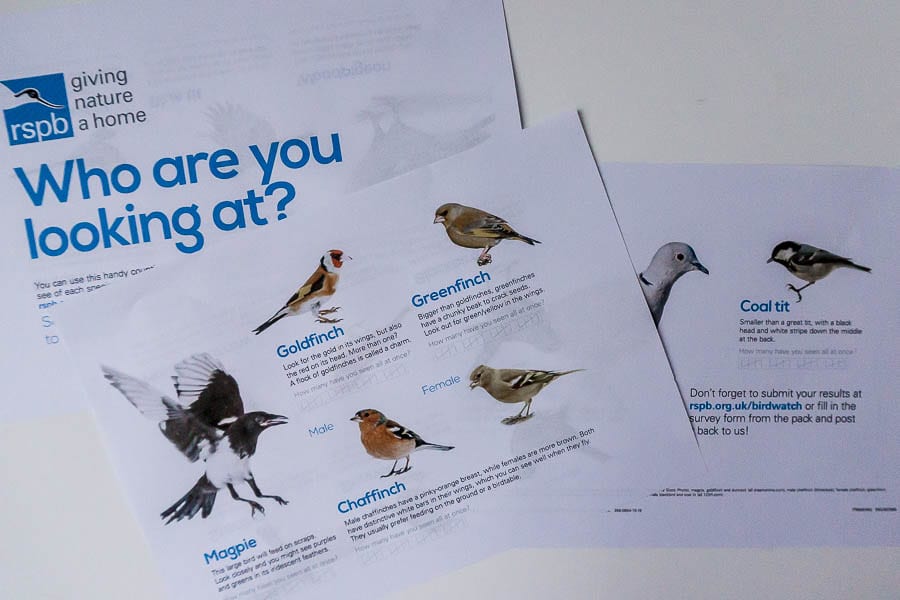 All you need to do is download the RSPB Big Garden Birdwatch pack and put aside one hour this weekend (30-31 January) to record which birds you spot. If you don't have a garden then head over to a local park. Many RSPB nature reserves will have special events just for the birdwatch survey as well as some National Trust properties.
Also record any other creatures (non-bird species) you see during the hour whether it's a squirrel, fox or even a glowworm.
Download BIG GARDEN BIRDWATCH from the RSPB website here.
There are lots of easy options for you to record what you see.
Online you can fill the survey form at rspb.org.uk/birdwatch on 30-31 January 2016. You can do this LIVE on your computer, tablet or smartphone.
Tick off what you see on a printed out survey form and then fill out the form online with your results.
Post the survey results to the RSPB.
The key is to "count the most you see of each species at any one time, NOT the total seen over the hour."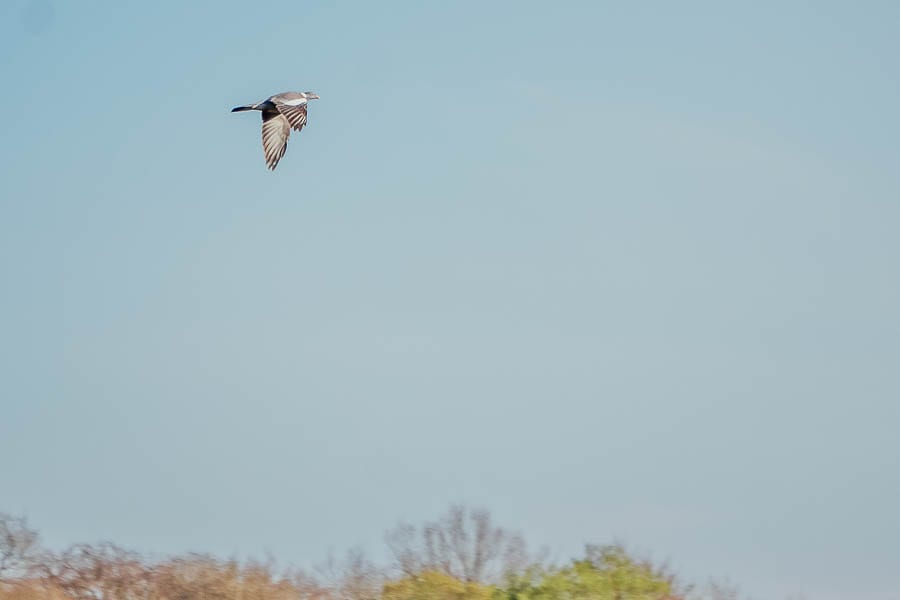 You need to count and record the birds that land in your garden and NOT the ones flying overhead like this woodpigeon (above).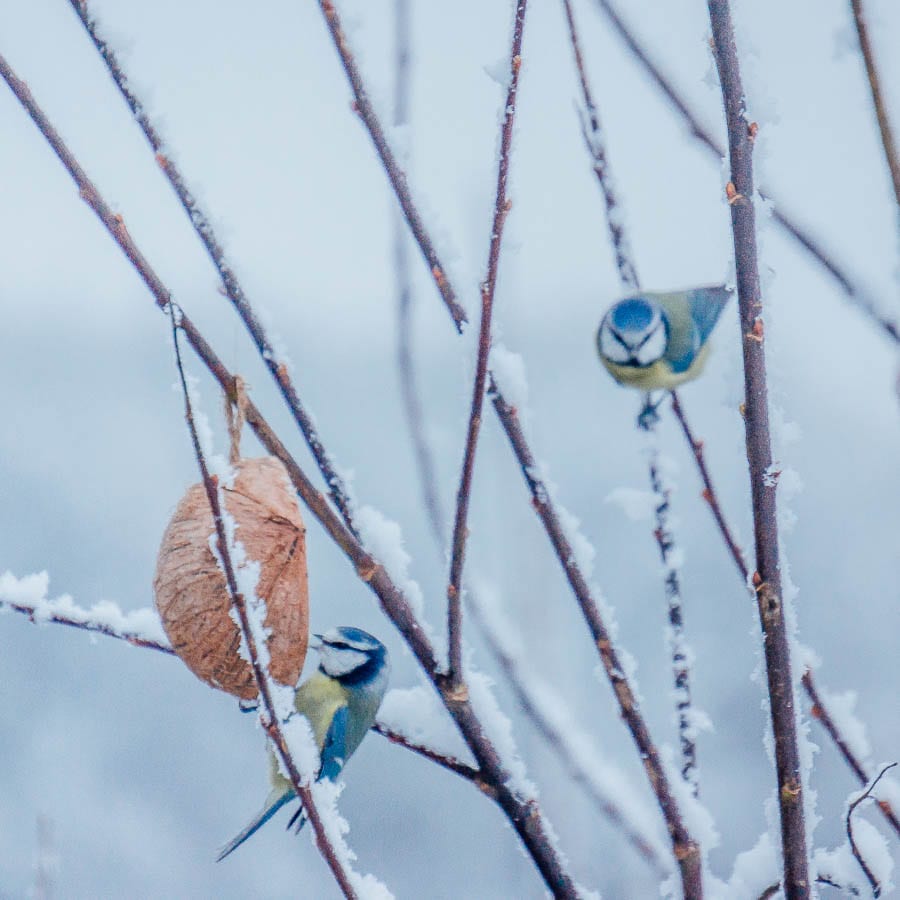 Blue tits
This is the perfect opportunity to make your garden bird friendly. The local wild birds know our garden is the place to visit as we regularly put out bird feed for them over the winter. Helping and observing wild birds is a great kid's activity. For some ideas on attracting birds to your garden have a look at these posts:
How do we get wild birds to our garden?
Look out for my post this week on birdwatching with kids.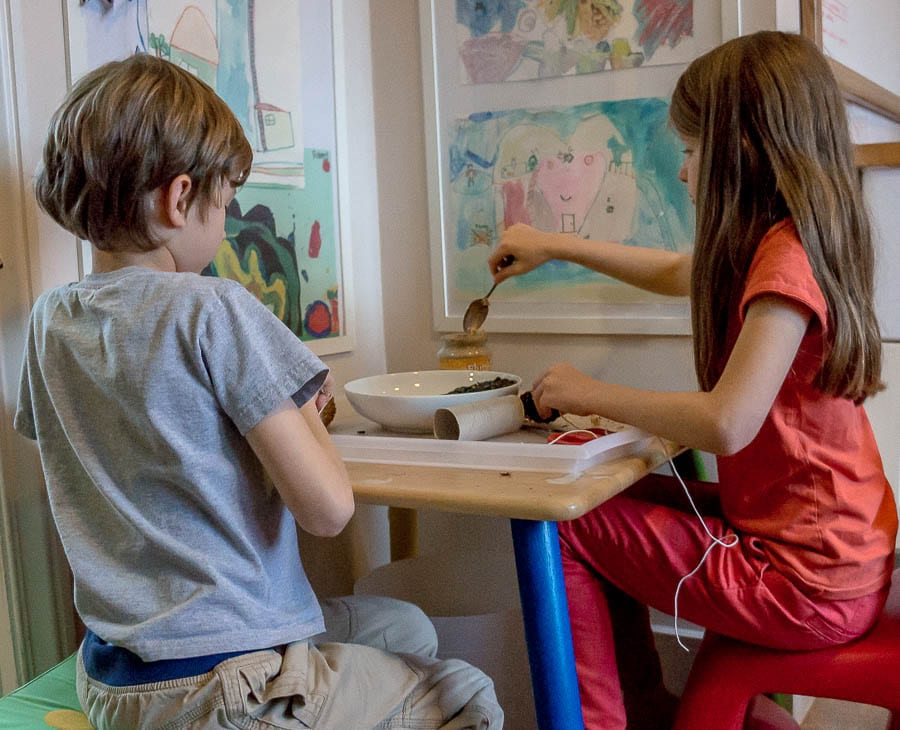 If you need to buy feed or feeders then the RSPB has been offering a £5 discount code on the RSPB shop after you register for the Big Garden Birdwatch. I often get my children to make bird feeders for our garden. I'm going to get them to make a variety before we do the hour survey so they can which one is the most popular.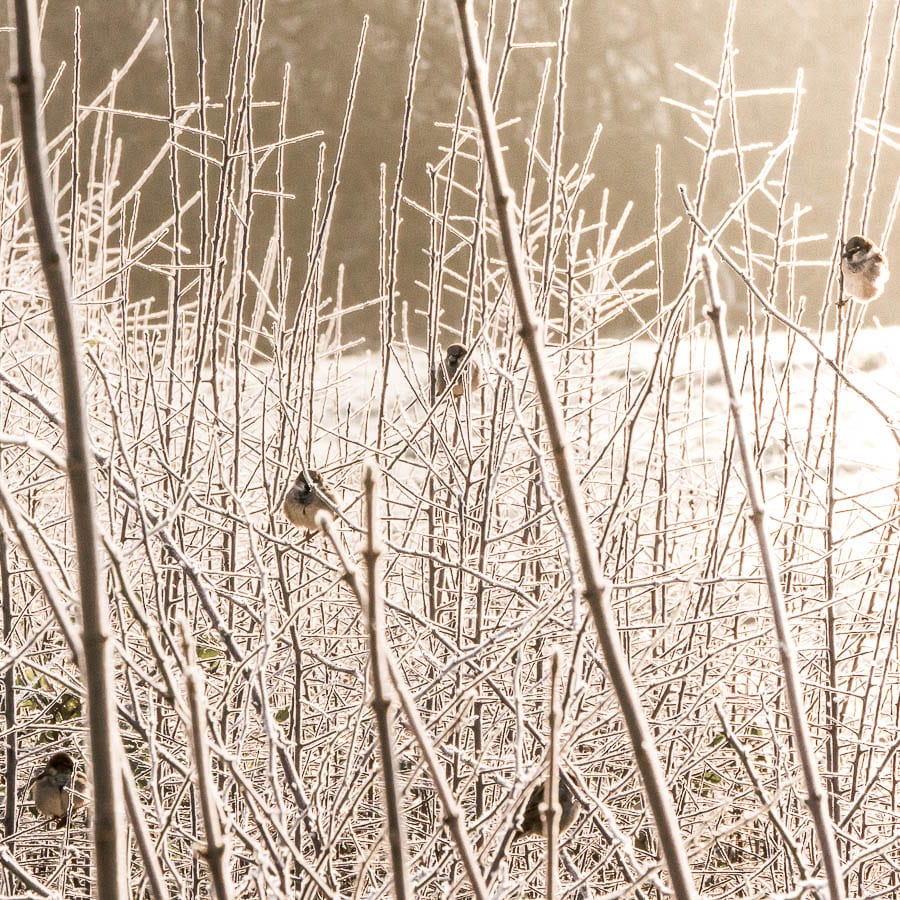 House sparrows in hedgerow
We're lucky as we have plenty of house sparrows where we live. But the RSPB wildlife survey has revealed their numbers are decreasing at a scary rate. Because of the annual survey they know that "we have lost a staggering 58% of our house sparrows since 1979." So the survey is not just an excuse to count wildlife but also to find out if there are any problems. Then we can focus on helping out these wildlife in the future and hopefully see a major increase in their numbers. Some of the types of birds to look out for are: starling, dunnock, blackbird, house sparrow, magpie, chaffinch, greenfinch, goldfinch, blue tit, coal tit, great tit, long-tailed tit, woodpigeon, collared dove and robin.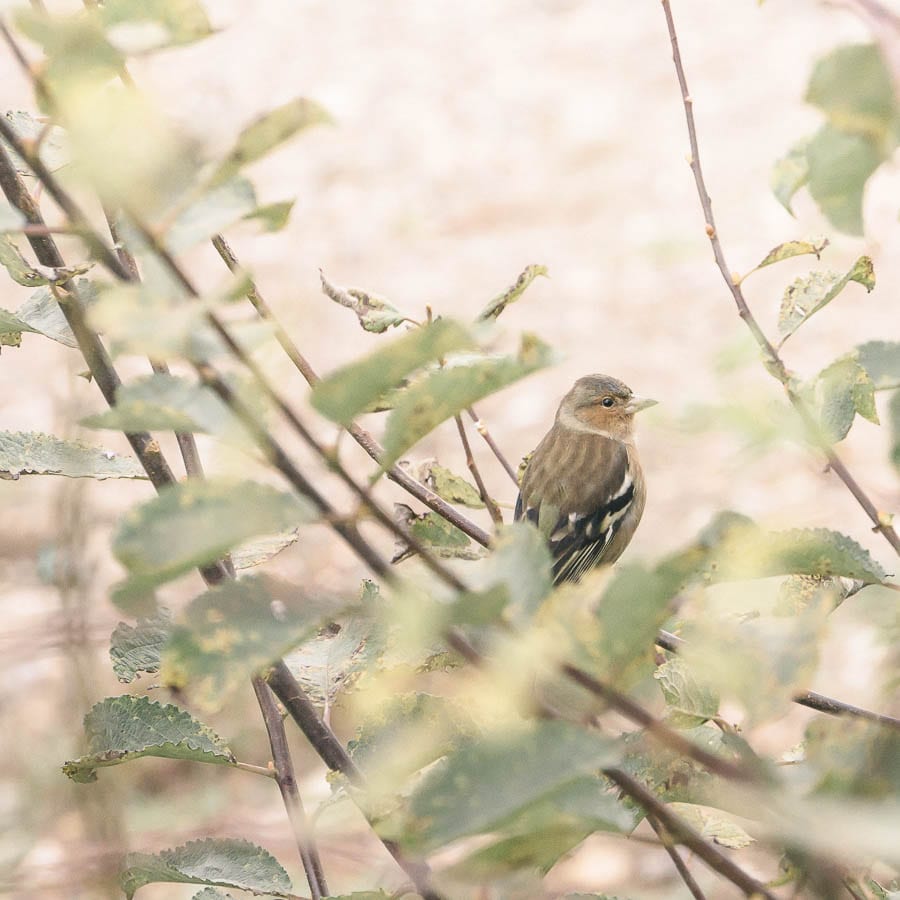 Chaffinch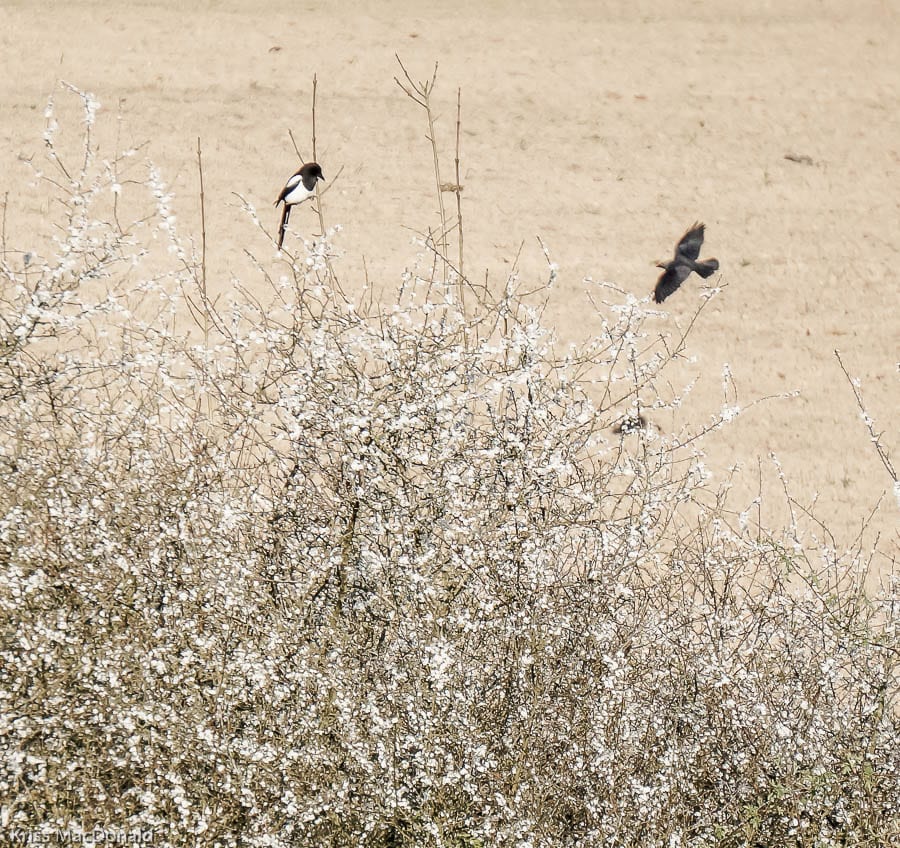 Magpie on shrub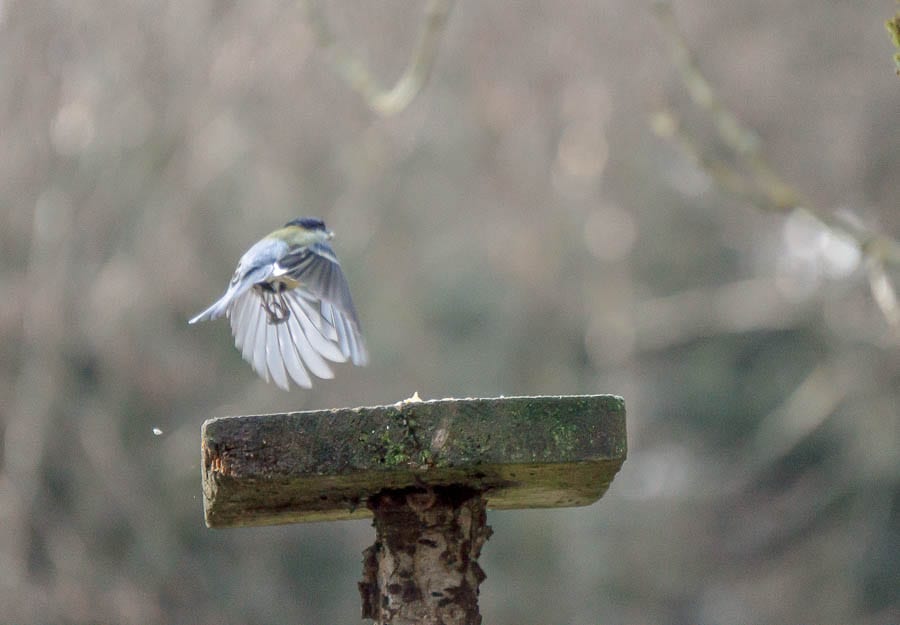 Blue tit landing on feeder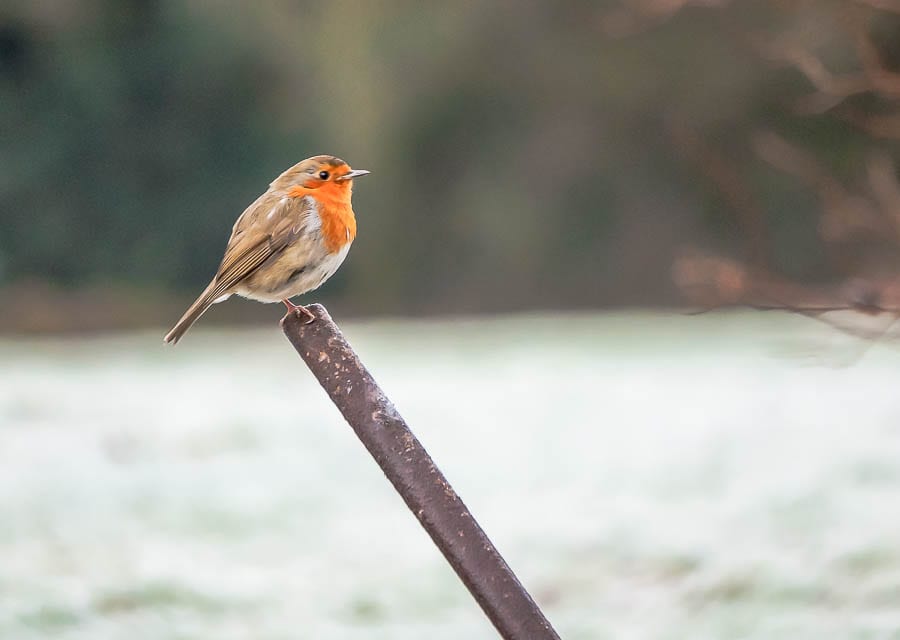 Robin
I'm also crossing fingers some of our recent wild bird friends will appear during the survey, such as this unexpected one on our bird feeder or this goldcrest.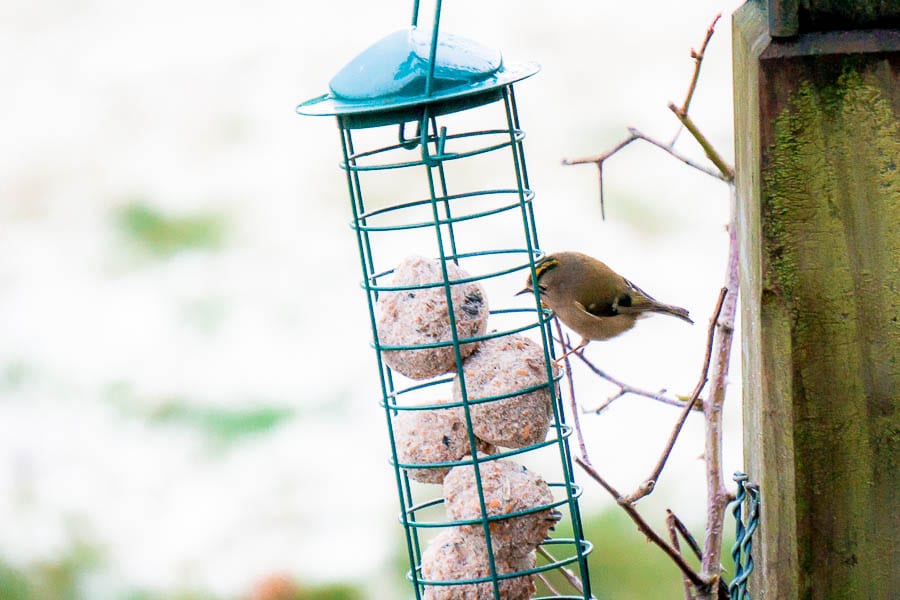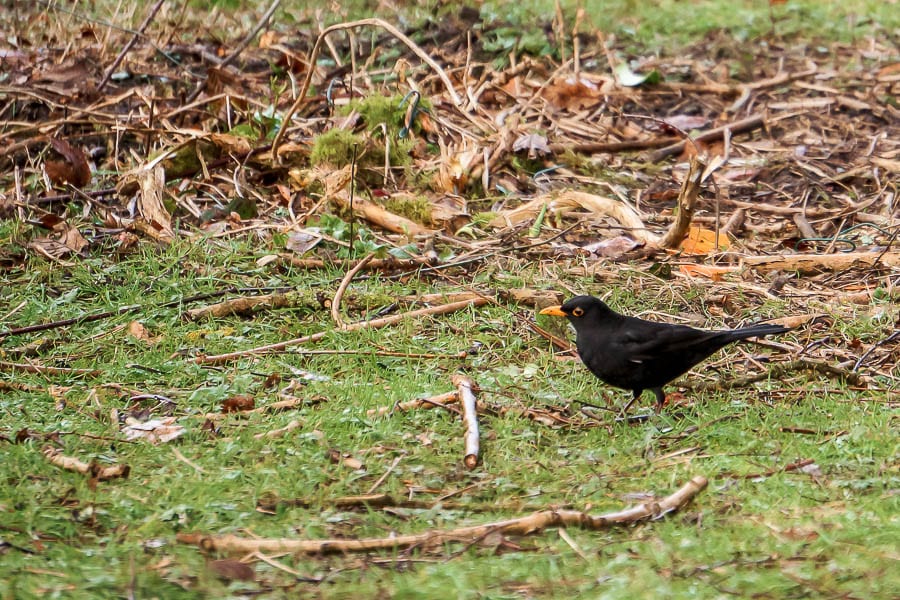 Blackbird
Over a half million people took part last year. Did you know that in 2015 the blackbird was the most widely spotted bird during the survey?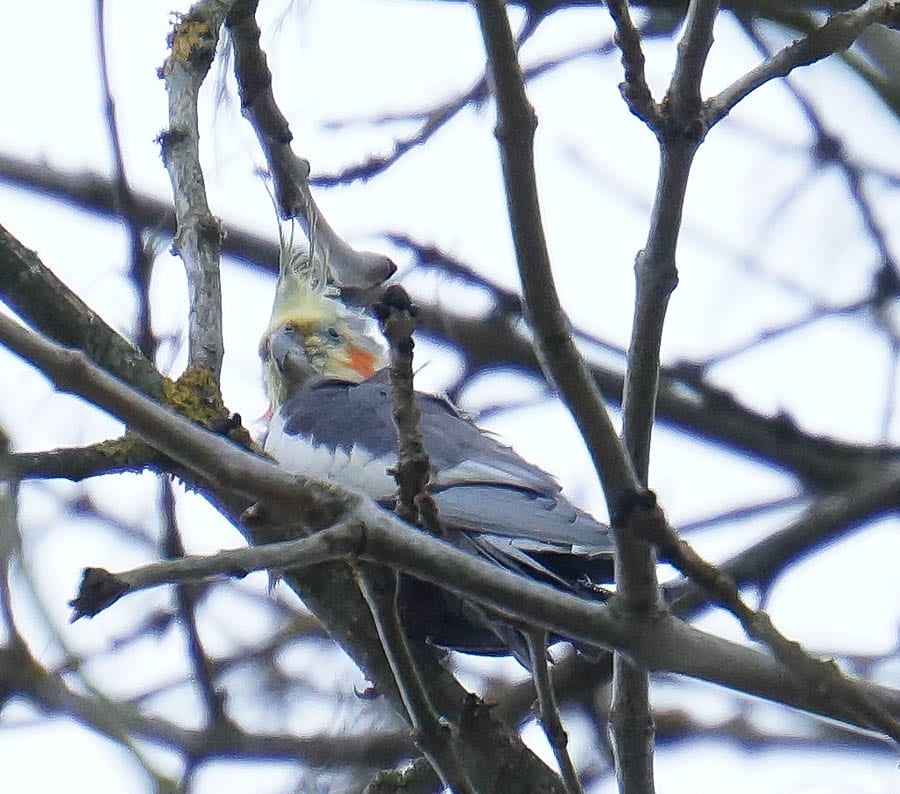 We had a big surprise when my kids and I participated last year as we had an very unusual visitor. It made a racket and landed in the tree above the bird feeders – a parakeet! I guess it wanted to be included in the final count.
One hour participating in the Big Garden Birdwatch means we can get the big picture on Britain's wildlife. Plus it's a chance for kids to be wildlife detectives who make a difference.