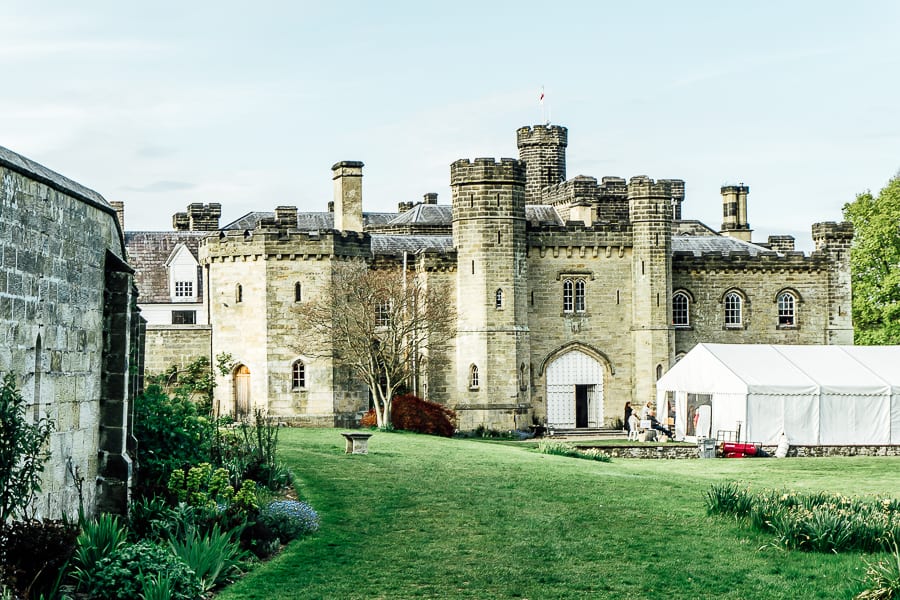 It was by chance that I discovered Chiddingstone Castle. I was told that an old friend I hadn't seen in years – Virge Gilchrist – was appearing in the play The Song of Lunch with Robert Bathurst of Cold Feet and Downton Abbey fame. It was part of a literary festival that took place on the May Bank holiday weekend.
Little did I know that I would uncover an odd gem of a place to visit in the middle of the Kent countryside. And I went twice, once with my husband and the next day with my twins. I was drawn by authors and actors but soon was intrigued by the castle's history of eccentrics.
As Chiddingstone castle also has gardens, I decided to keep my husband occupied by booking him to hear the bestselling author Antony Beevor talk about warfare so that I would have an excuse to explore with my camera. After admiring a spring maple I went off towards the lake. Fishermen were relaxing along one edge but I crossed the bridge as I was immediately curious about a tree tomb fenced off and almost hidden on the other side.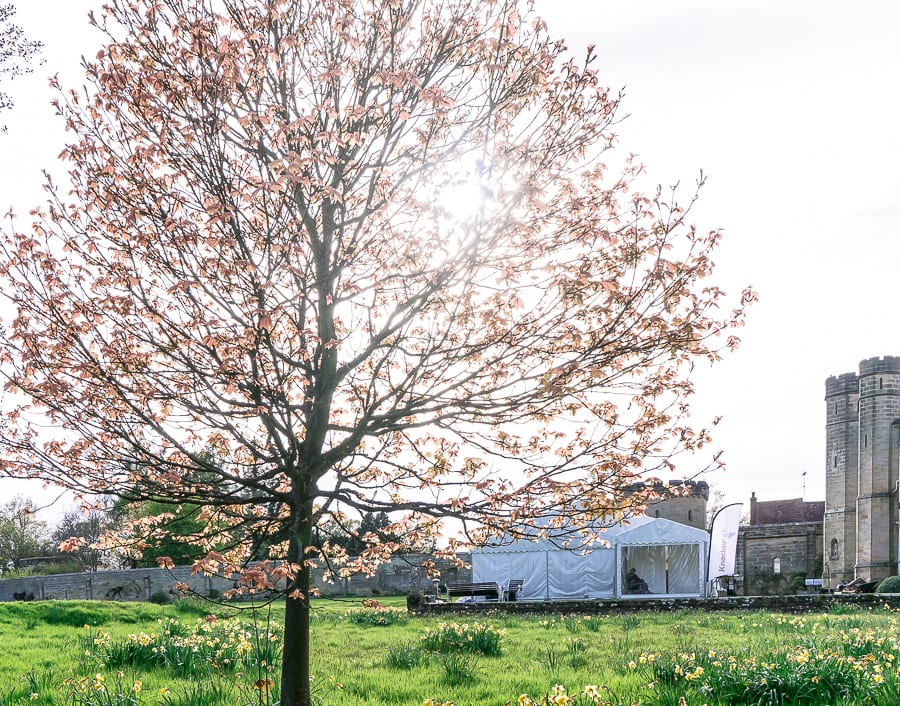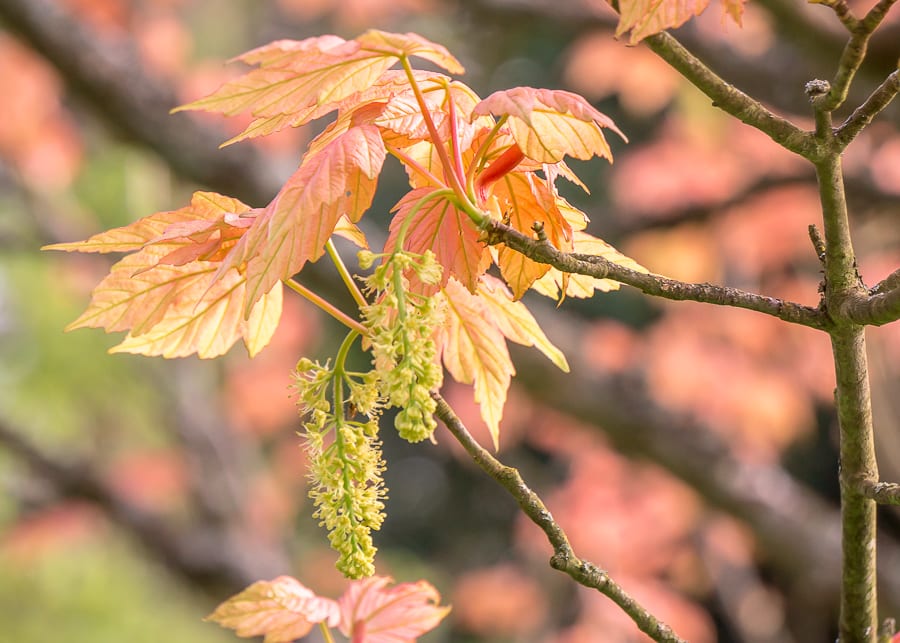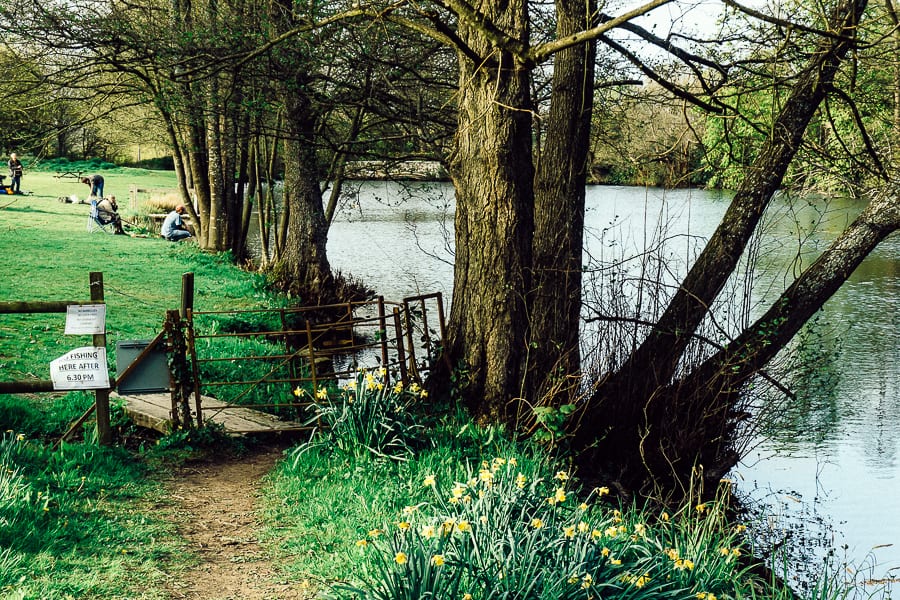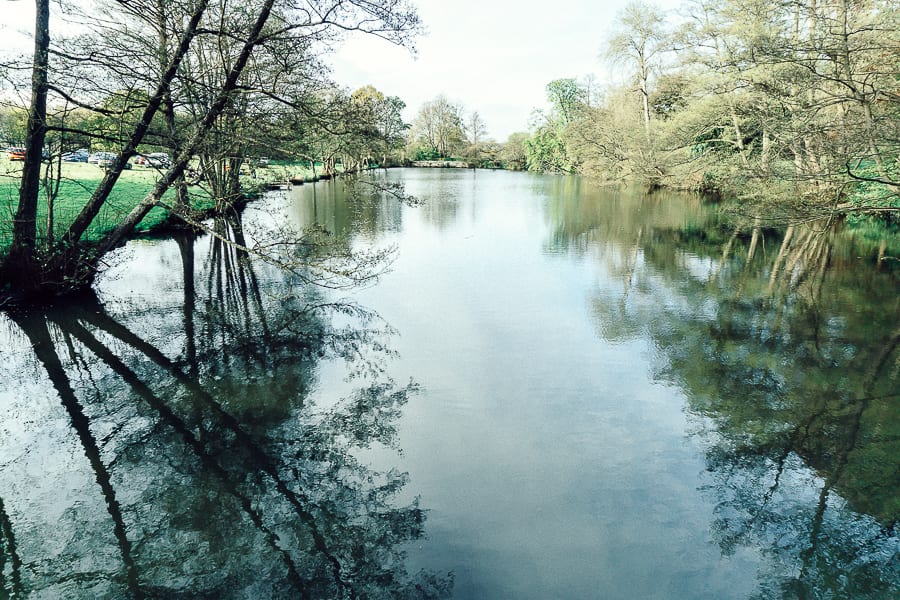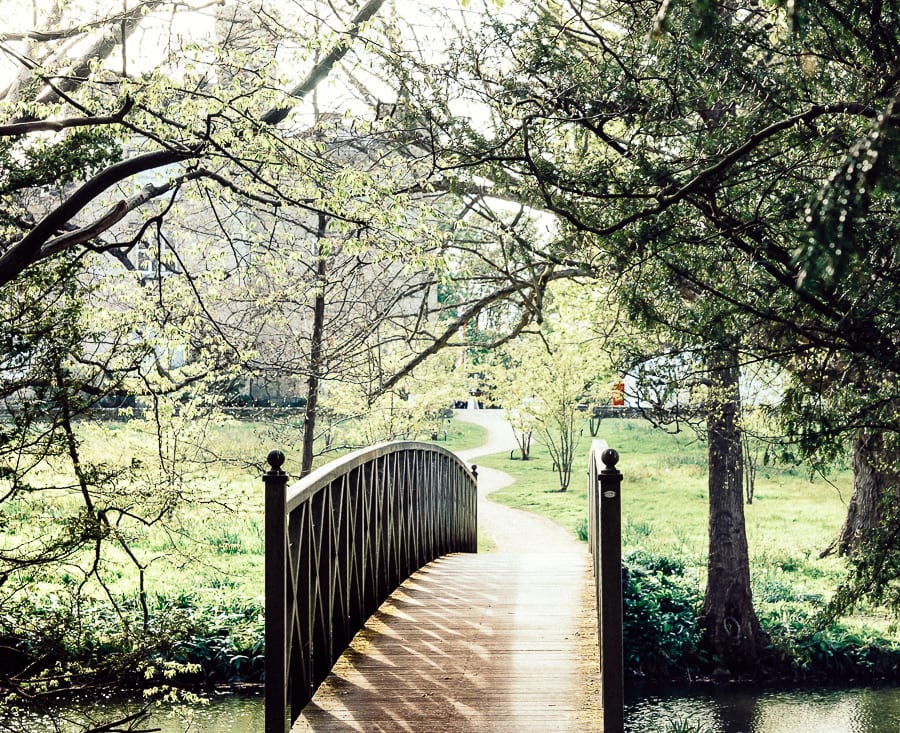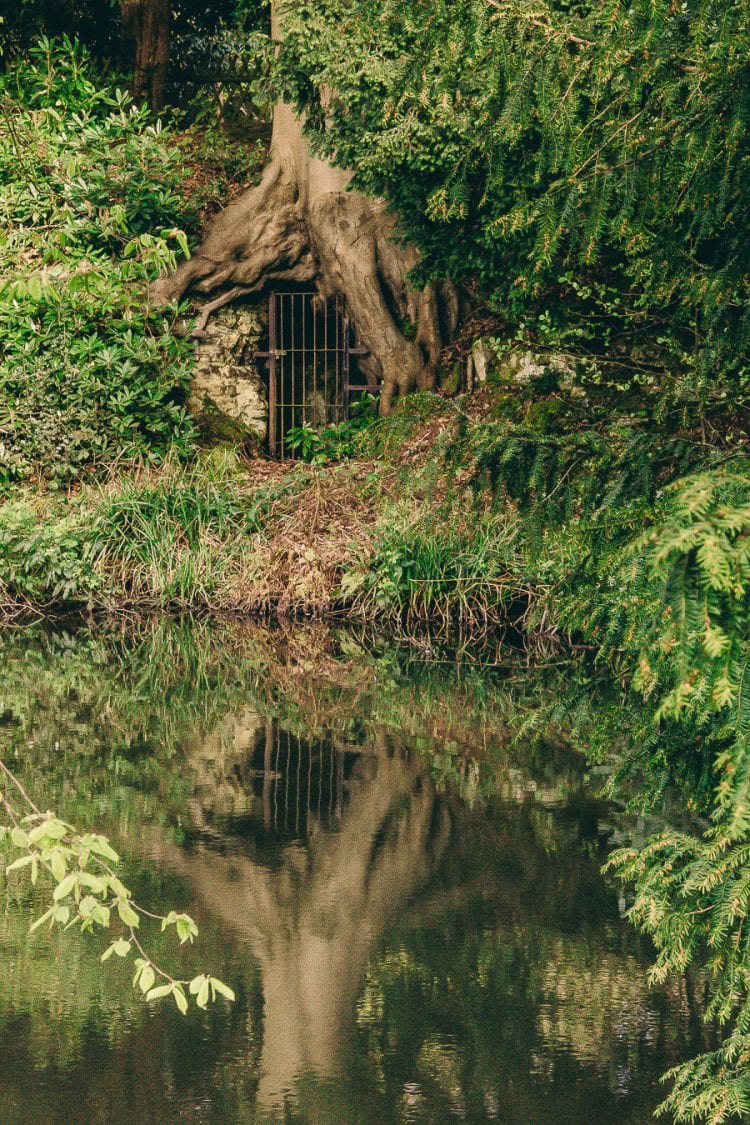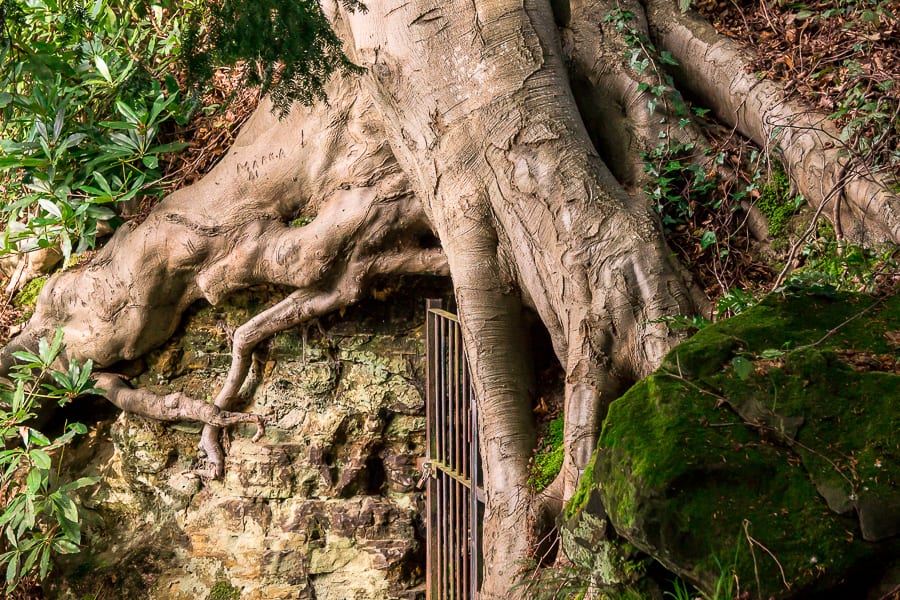 I then continued up the path where I suddenly found myself at gates opening onto a village street. I felt like I had stepped back in time if I pretended there were no cars parked on it. Later I would read that since 1939 the National Trust has owned the entire one street Tudor village apart from the church and the school.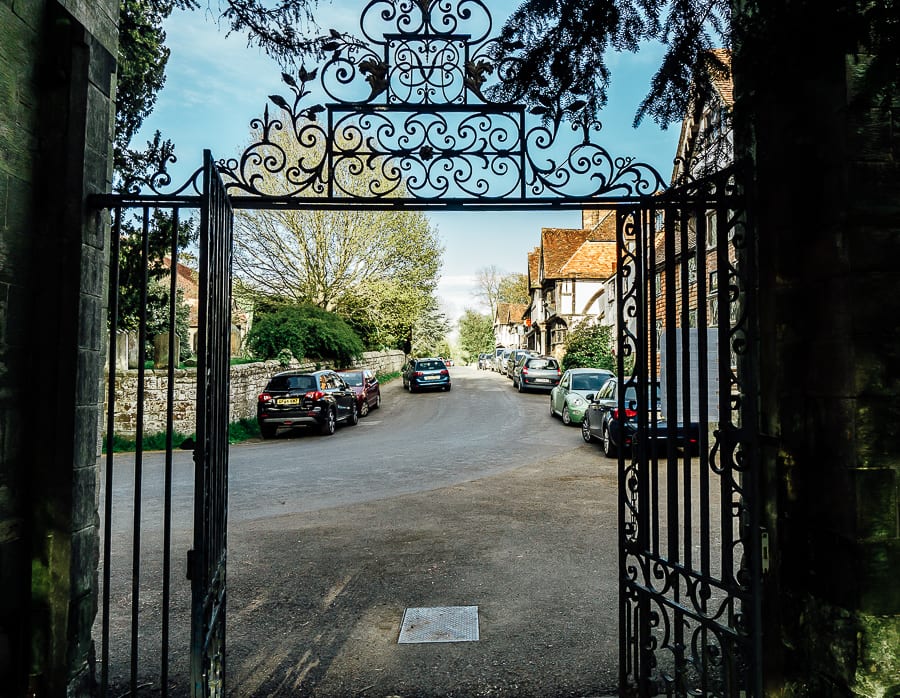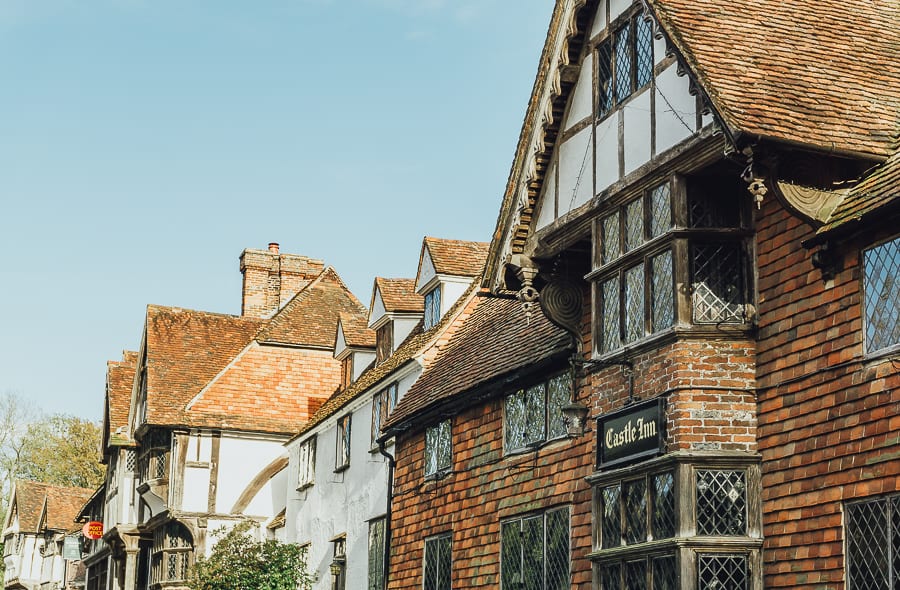 Chiddingstone Castle once had been the old Manor House on this high street. Then in the early 1800s Henry Streatfield decided that the manor should be a castle with the full trims and turrets.  The squire who wanted a castle then, according to the National Trust, "blocked the High Street at the Castle Inn and diverted the road around the castle lake and garden to prevent any villagers from gaining access to his land." When he ran out of money his son, also called Henry, finished designing the new house as a medieval castle. Inside the castle there's even a Baronial Hall as well as the original Victorian kitchen.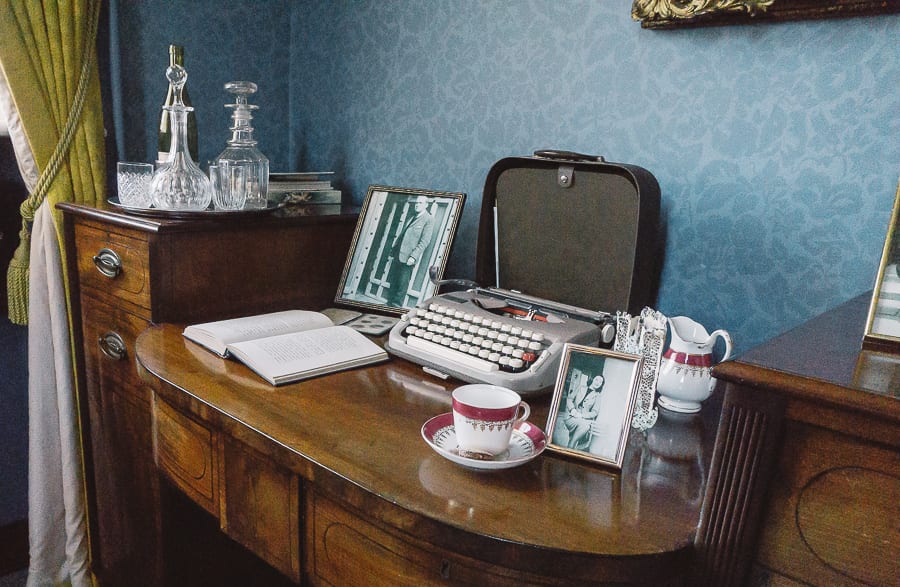 In the 20th century the house changed owners a few times before being bought by an eccentric called Denys Eyre Bower. The former bank clerk, who also believed he was the reincarnation of Bonnie Prince Charlie, was an antiques and art collector.  In order to fund Chiddingstone Castle, he started charging admissions for people to view his Japanese lacquer, Antique Egyptian, Buddhist, Royal Stuart and Jacobite collections.
His plans were suddenly brought to a halt in 1957 when he threatened to kill himself with an antique gun during an argument with his fiancée. The gun went off and the bullet hit her instead. He then turned the gun on himself. Both survived. His fiancé was actually the daughter of a Peckham bus driver and not, as she claimed, the aristocratic daughter of the Grimaldis in Monaco. He was convicted of attempted murder and sent to Wormwood Scrubs.
But the story doesn't end there. Two sisters, Ruth and Mary Eldridge who were both lawyers, managed to free him from his life sentence in 1962 winning the argument that it was a miscarriage of justice. The castle was opened once again to visitors with the help of the sisters.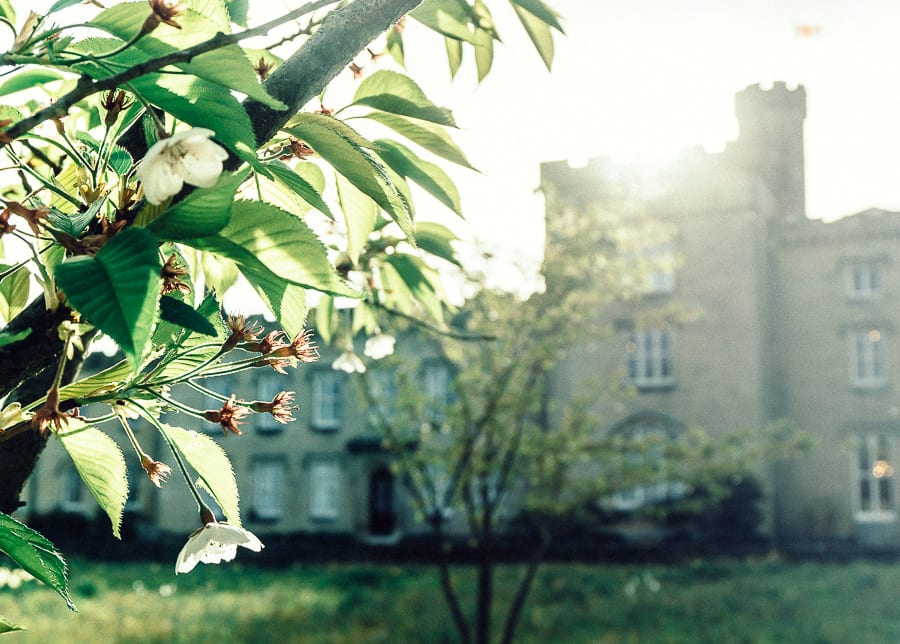 When Bower died in 1977, he bequeathed the castle to the National Trust. But they turned it down as it didn't include an endowment. Once again the Eldridge sisters came to Chiddingstone Castle's rescue and the High Court agreed it could be run as a charitable trust.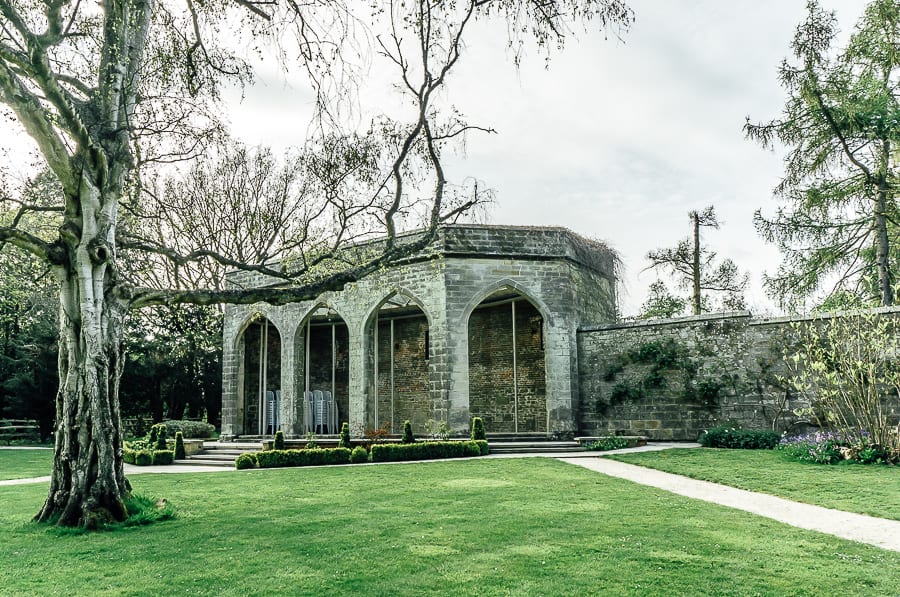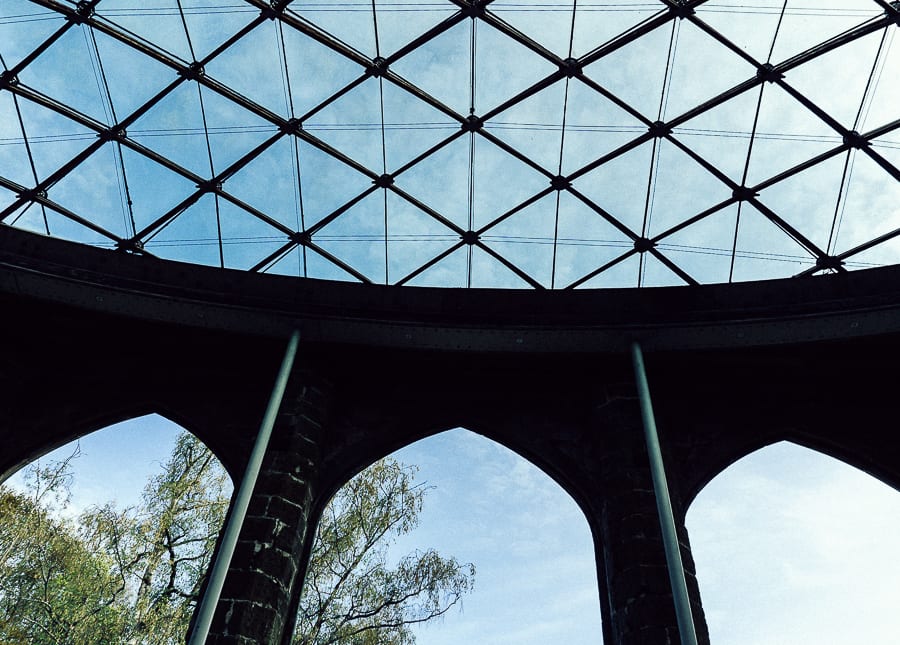 Coincidentally I found out I had another connection to the castle. The award winning redesign and restoration of the Orangery was by the architect Peter Hulbert – his wife is a good friend of mine. While I was inside the Orangery admiring the glass and wood ceiling, I overheard a couple discussing their wedding plans. Chiddingstone Castle can be hired for weddings and other events.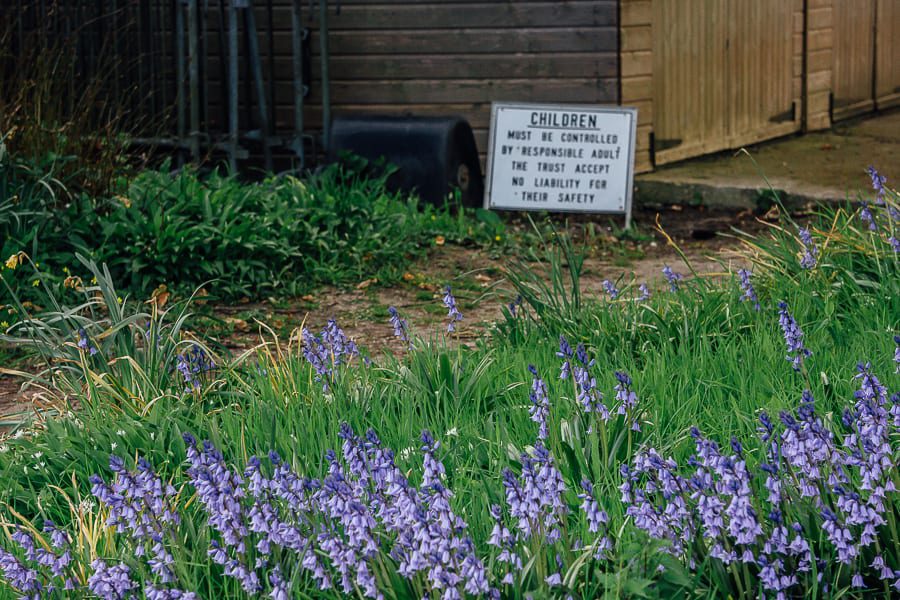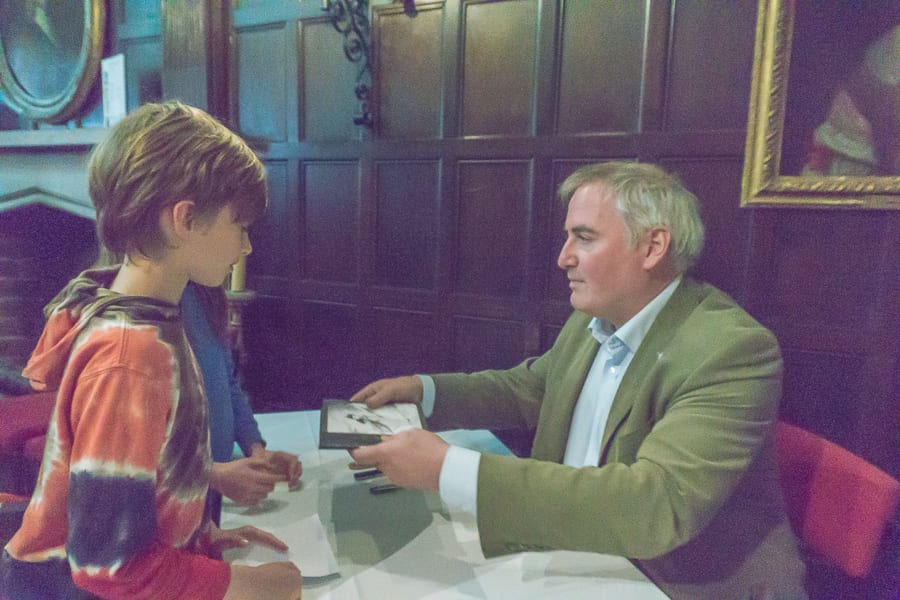 The next day I was back with Luce and Theo. The children's author Chris Riddell would be answering questions and 'doodling' live about his role as Children's Laureate. This was the first year for the Chiddingstone Castle Literary Festival but it was so successful that they announced it will now become an annual event. By the way the play was superb.
I really hadn't expected that on my visits I would meet authors and actors, find a tree tomb, view unique and top art collected by an owner convicted then acquitted for attempted murder, wander along gardens filled with spring blossoms, stumble onto one of the 'best examples of a Tudor village in the country' and if I had brought along a fishing rod I could have caught wild carp, bream and perch.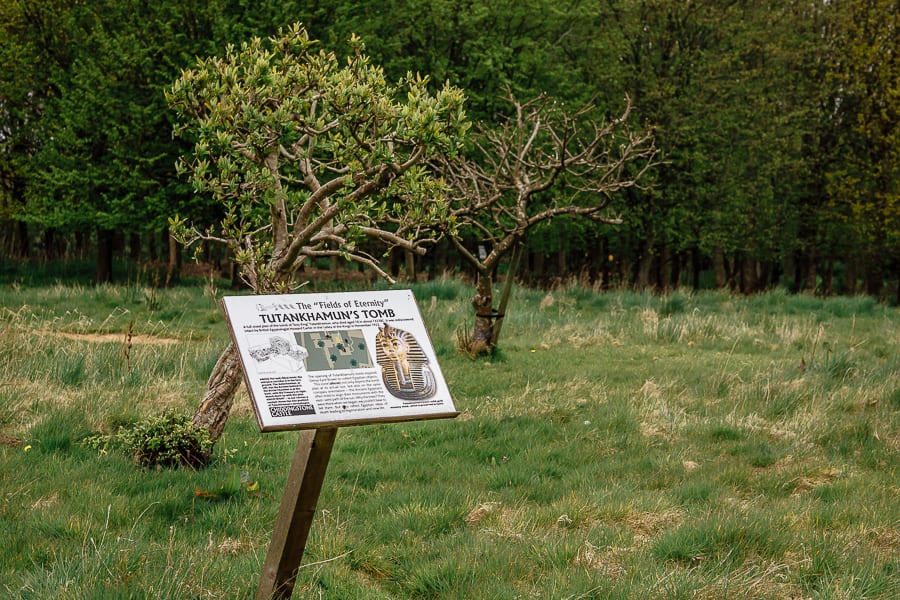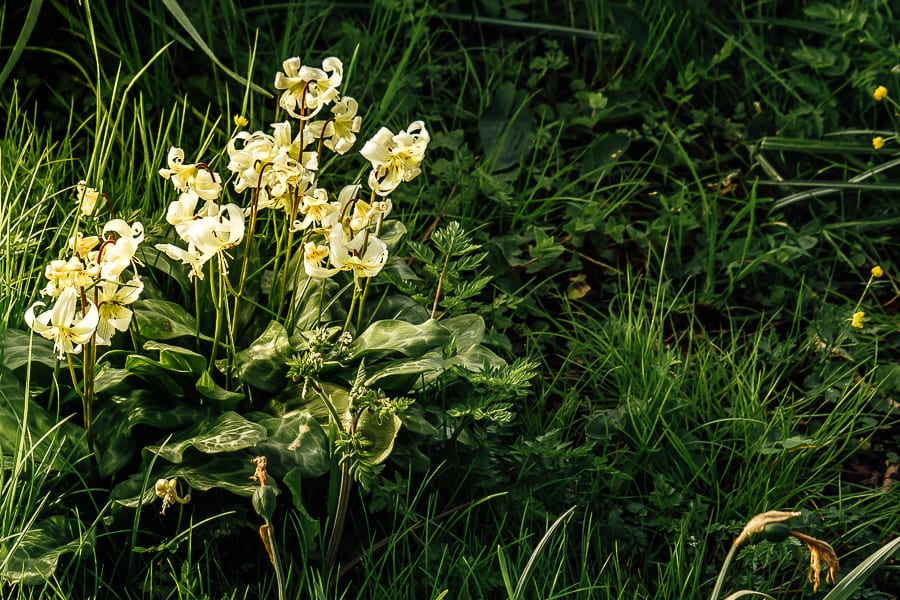 There are also 35 acres of grounds including woodlands, meadows and the rather strange "Fields of Eternity" based on the plan of Tutankhamun's Tomb.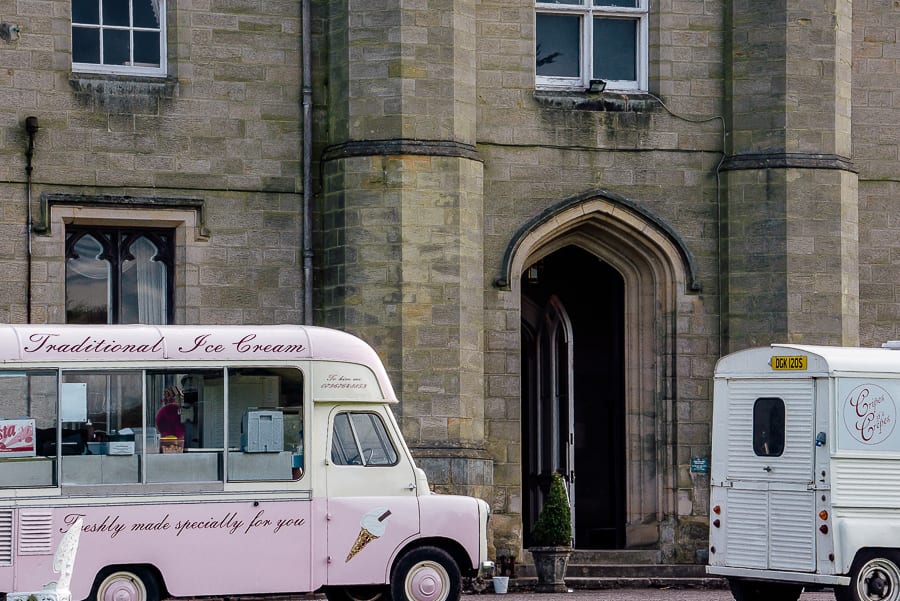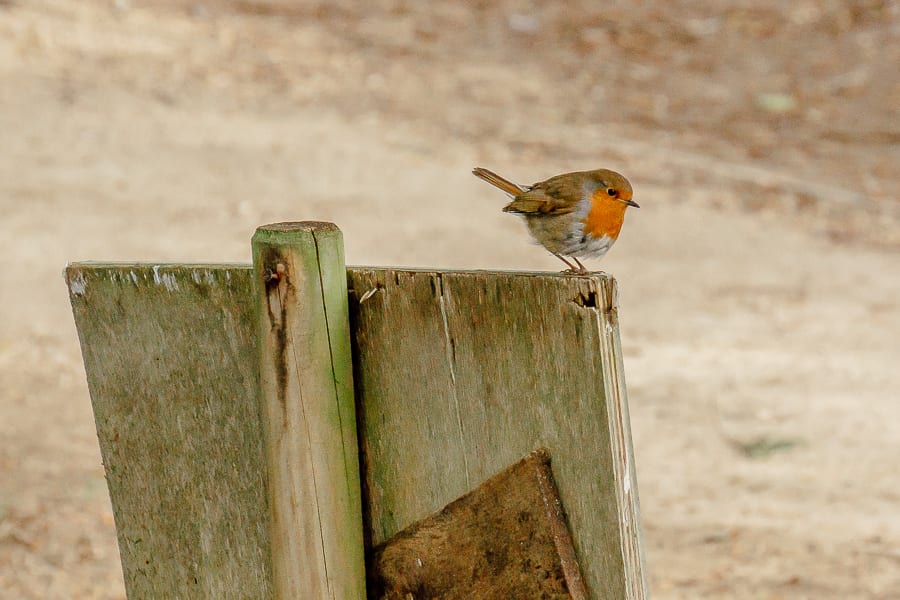 But I'm not just going to be a spring visitor. I'm rather looking forward to another adventure at Chiddingstone Castle. First of all I need to know if it was the squire who diverted the high street or the eccentric antiquarian who built the 'tree tomb.' It's only about a five minute drive from Hever Castle. I've promised my twins ice cream at Hever but perhaps they'll get a double helping if we can coincide it with the summer vintage fair at Chiddingstone Castle topped off with tea and cake in the Tudor village.