I live in a rural valley in the middle of ancient woodlands in West Sussex. Our garden and the fields in this valley are lined with hedgerows and a home to wildlife. But it wasn't always so.
When I was in London I noticed the signs of spring because I always had a garden. We even had a house with a secret garden door into a park. When I was a young journalist working two years in New York City, I bundled up and tramped through snow drifts after a blizzard so I would be the first to grab a cheap rental with a rooftop garden.  Soon, with a skyline view of the city, I grew vegetables and herbs in rows out on its high terrace.
Now I have a countryside spring I notice different signs of its arrival.  What stands out for me these past few years are the hedgerows covered in blossoms, wild flowers along the edge of paths and lanes, baby lambs making fields look like playgrounds, and the heightened activity of wild birds. On a recent sunny afternoon the does in a herd rested in the next door field – how many of them will soon be mothers?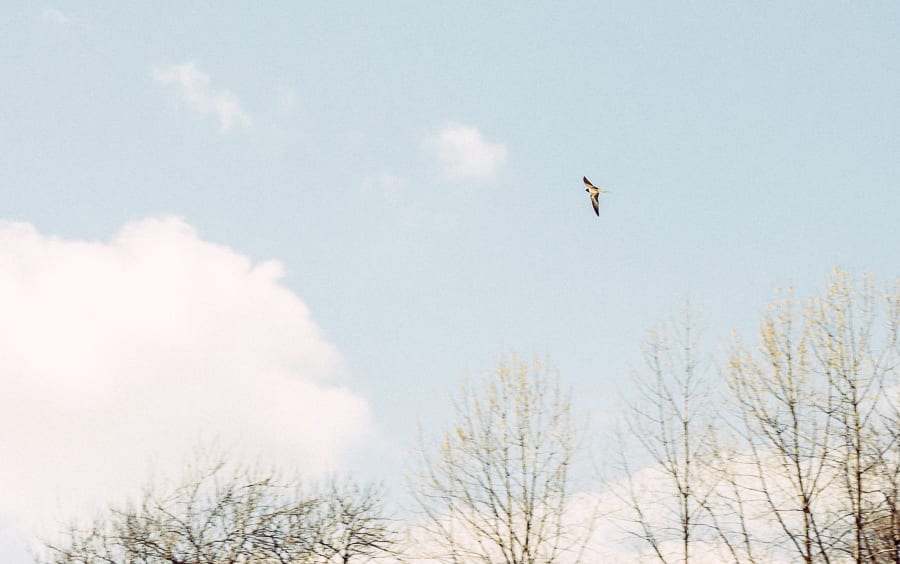 This past week I saw the first swallows. They're beginning to return after their winter migration in South Africa. Last year I'd wake up every morning to a dawn chorus as they sang outside my window on the telephone line.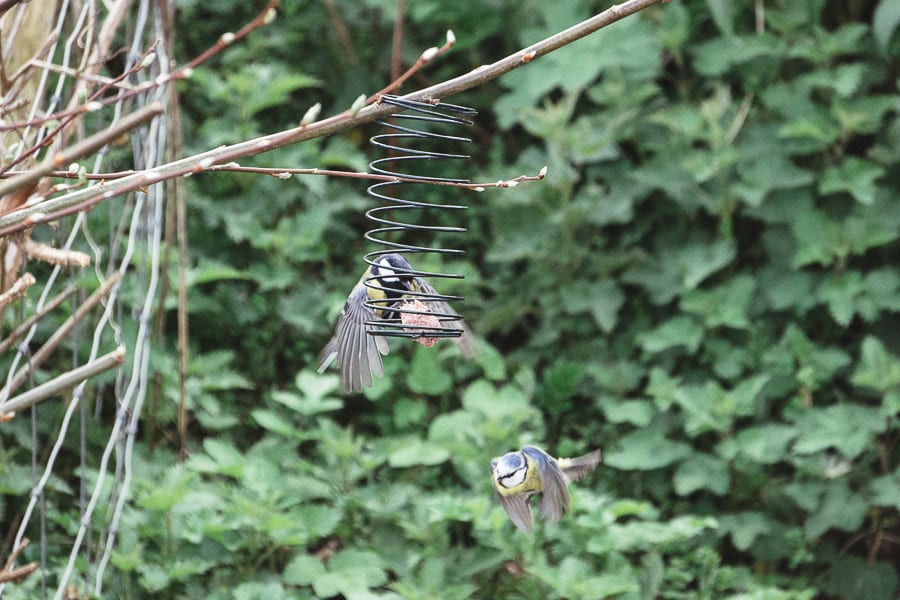 Meanwhile as soon as I refill the bird feeders hanging in a pussy willow growing out of one of our hedgerows, the air around me is filled with the flurry of tiny flapping wings. The tits flitter in and out of our hedgerows as if there's an apartment complex inside. The sparrows head back to their roosts in a barn nearby.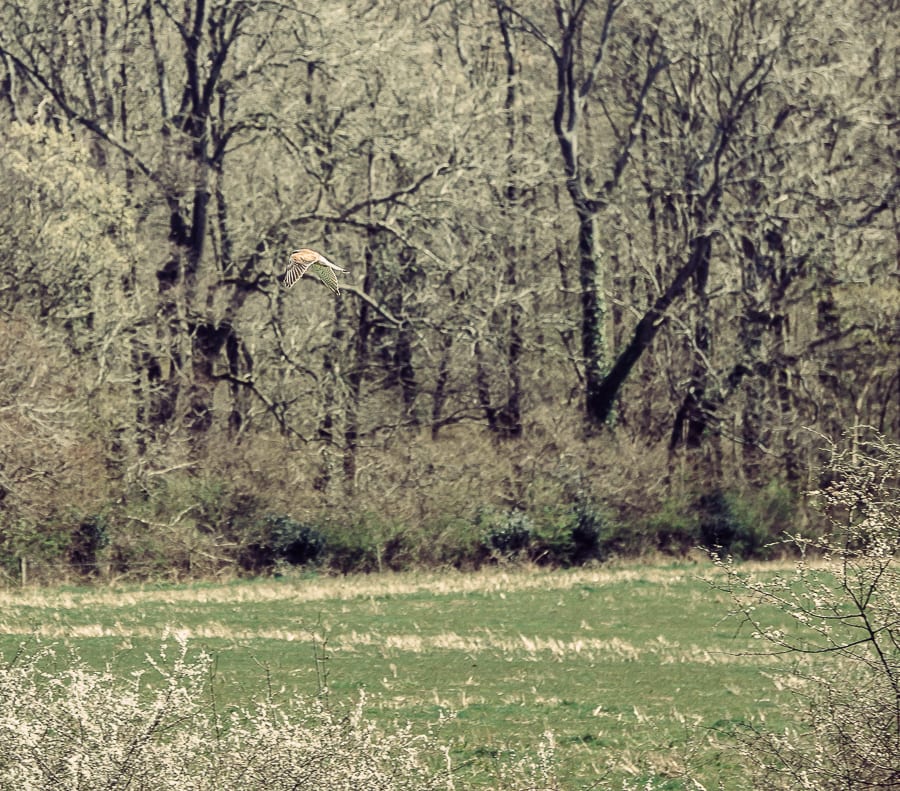 A kestrel also showed up again for the first time this year. The only reason I don't mind that there's a power line messing up our landscape view is that it's a favourite perching spot for kestrels to scan the field for their next meal. Sometimes they swoop right down for their prey while other times they hover above with wings wide open in perfect control before descending in a silent swoosh.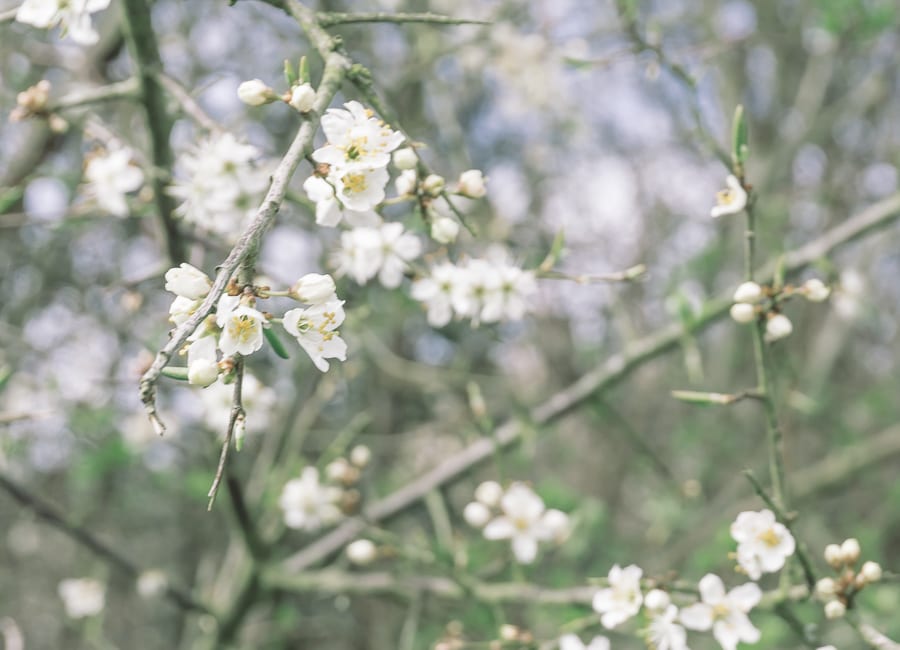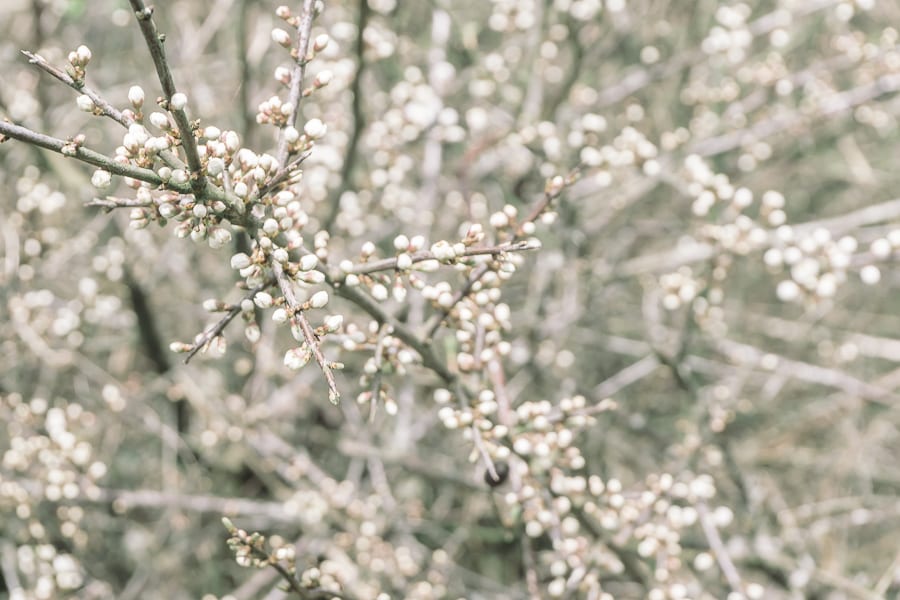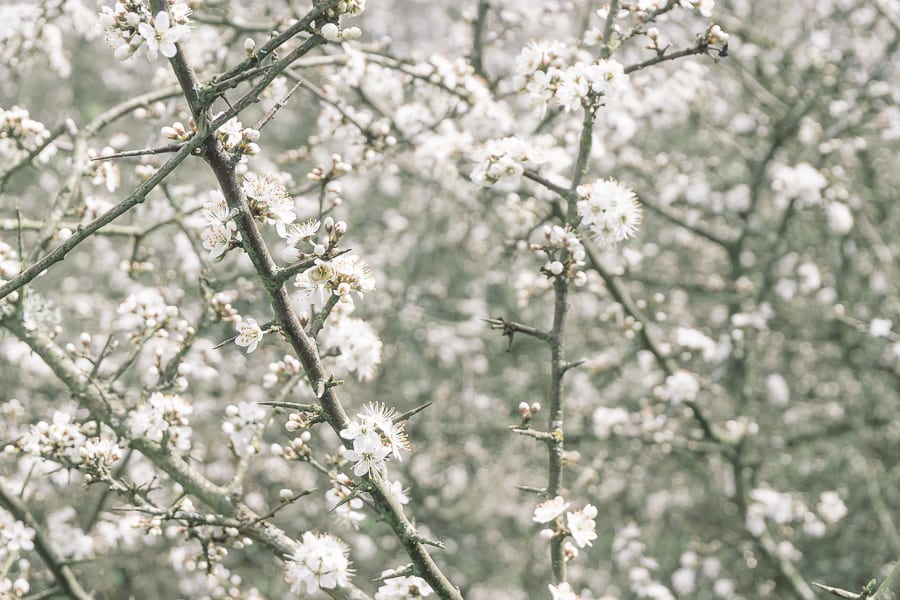 The hedgerows are turning into abstract designs of white as the hawthorns and other shrubs fill with small blossoms. I know that come autumn I'll be picking blackberries, sloes and wild plums. This year I'm also going to make sure I make elderflower cordial – and perhaps elderflower champagne too. Our drinks cupboard already has sloe gin, sloe port, blackberry vodka and wild plum gin all made with the fruits from these hedgerows. The white blossoms are the first step in this annual cycle.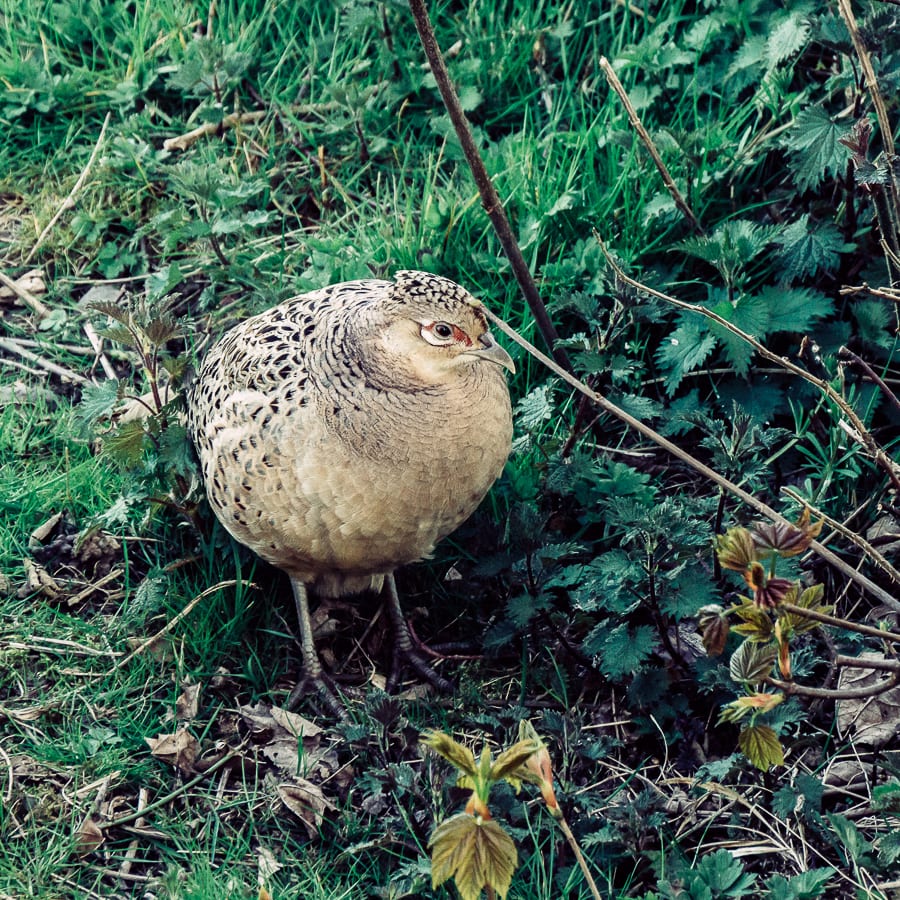 The wild pheasants keep stopping by our garden. Females nest in fields and along the borders of hedgerows. I watched yesterday as one pheasant hen stood still for ages in the shade of our hedgerow, perhaps contemplating if it was a good spot for laying eggs?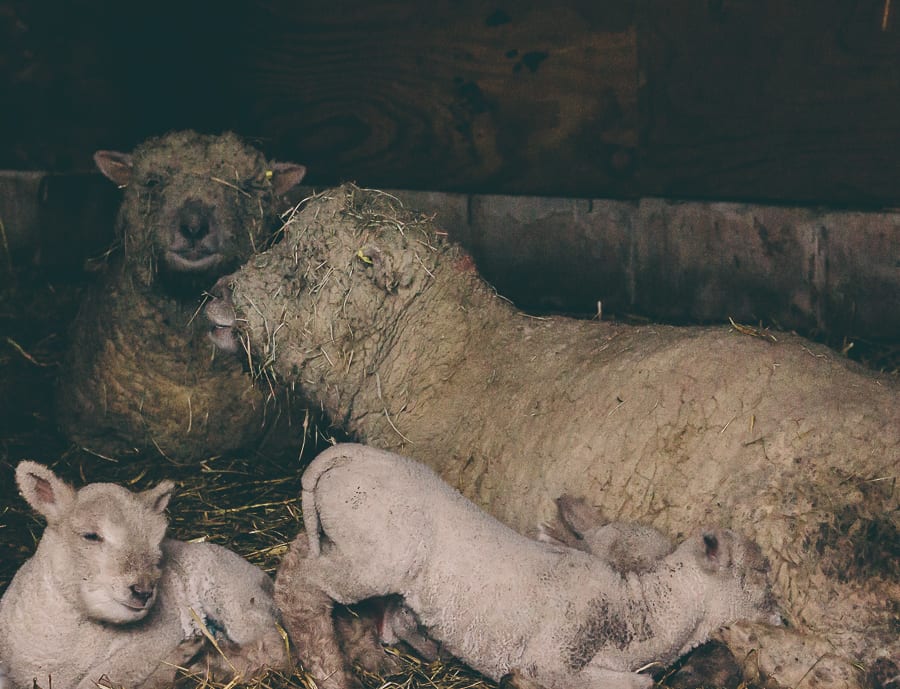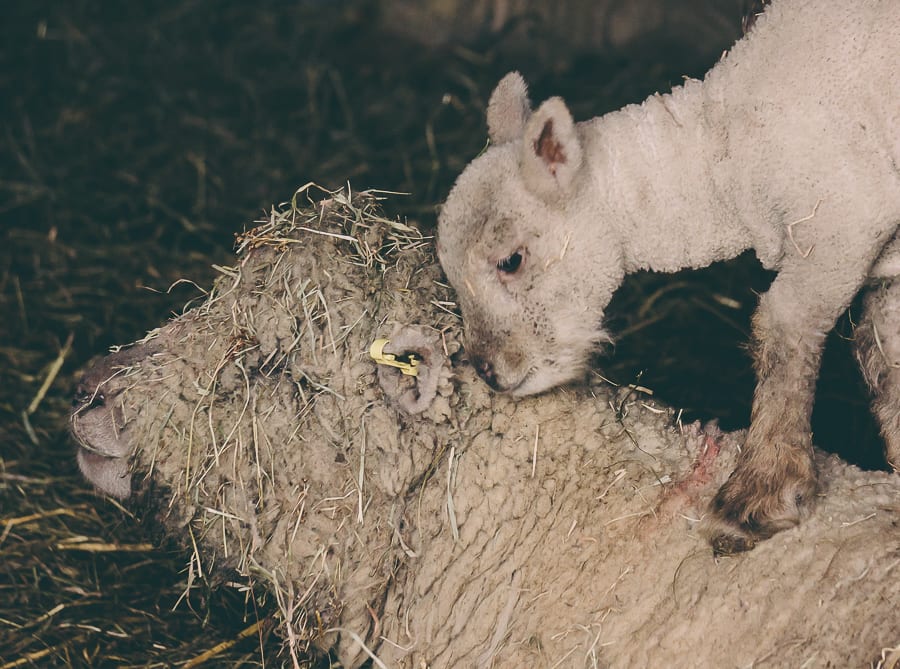 Spring in the British countryside also means baby lambs running around the fields. In a farm shed this week I watched ewes with their little lambs. Soon they'll be back out in the fields too.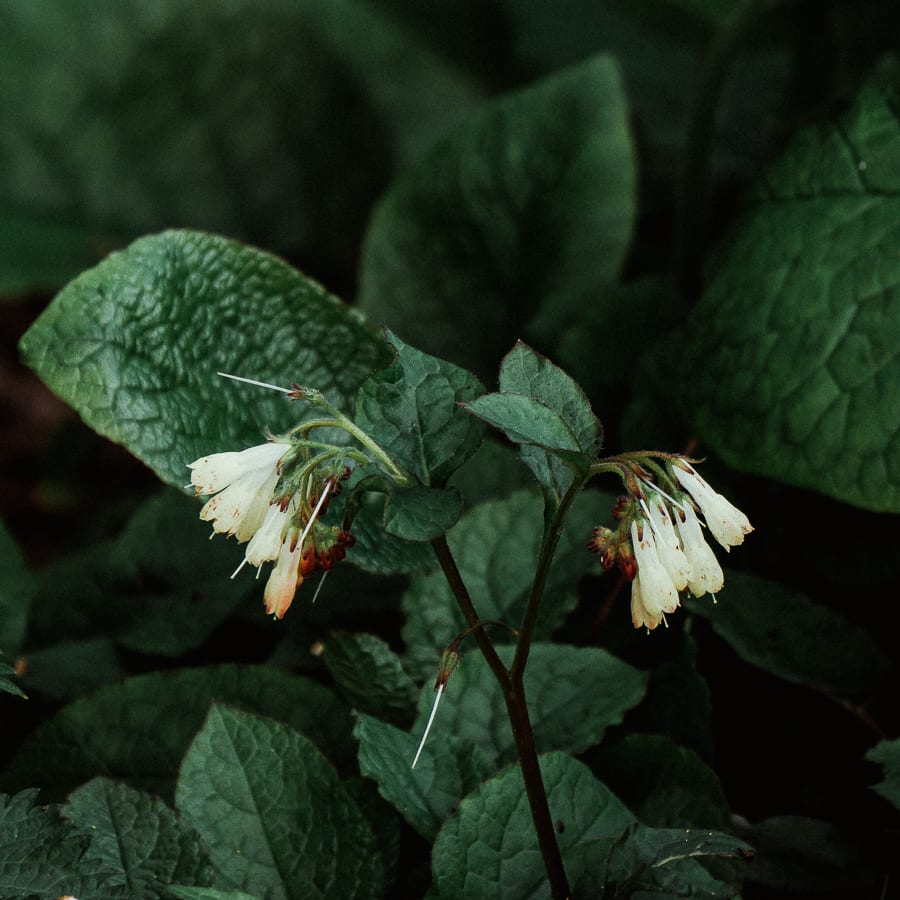 Comfrey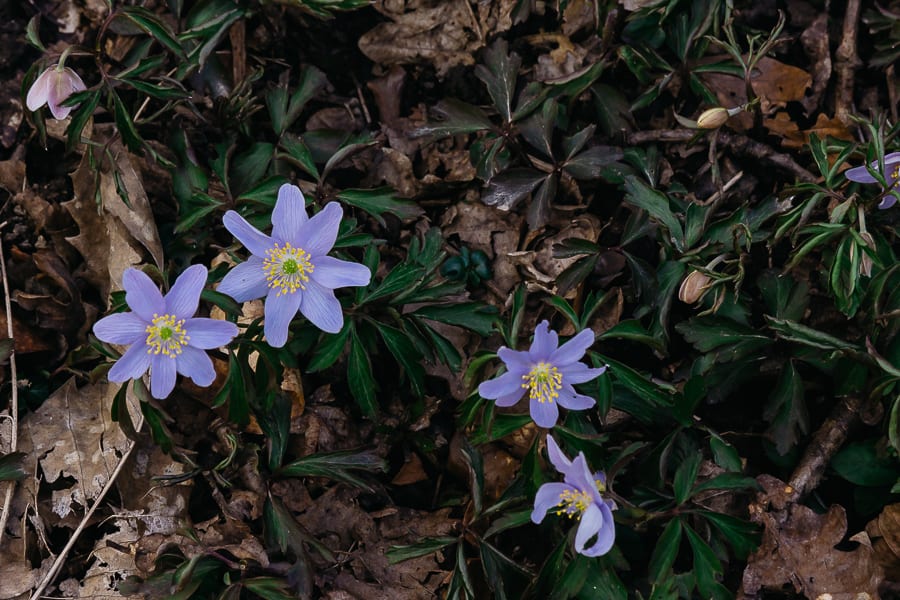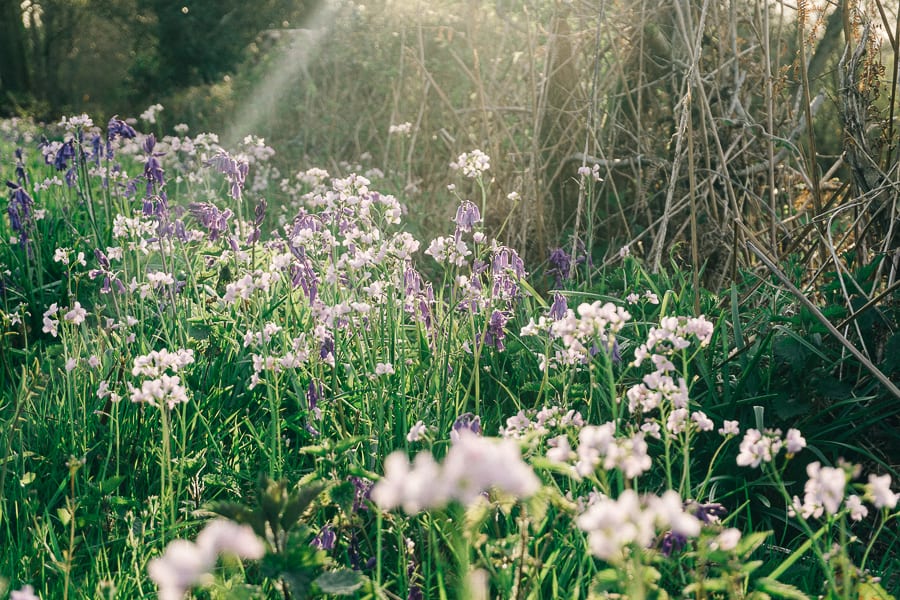 Cuckooflowers and bluebells
It's also the time for the return of wild flowers. Along the woodland paths and our country lane they're reappearing all dressed up for a spring dance with the changing tunes of April winds.