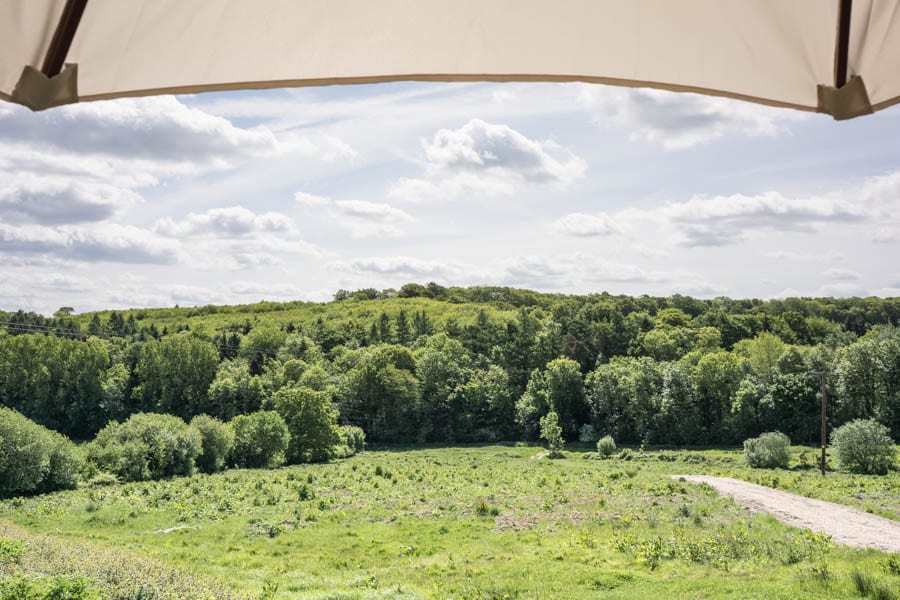 This week my posts will all be about my garden. We live right in the middle of the West Sussex countryside. Our house is on a hill overlooking a valley with fields surrounded by woodlands. Our garden is perfect for wild ones, whether my children, flowers or animals.
So I had to celebrate my garden with a delicious treat and explain why I think it's perfect for my kids.
This post will be about the wildlife surrounding the garden. Quite different (though some same) from the wildlife in our garden in the Hamptons. From our windows and back deck we have a front row seat in an open theatre of wildlife. From our back deck I watch pheasants and deer while drinking a cup or tea – or perhaps sipping a glass of wine.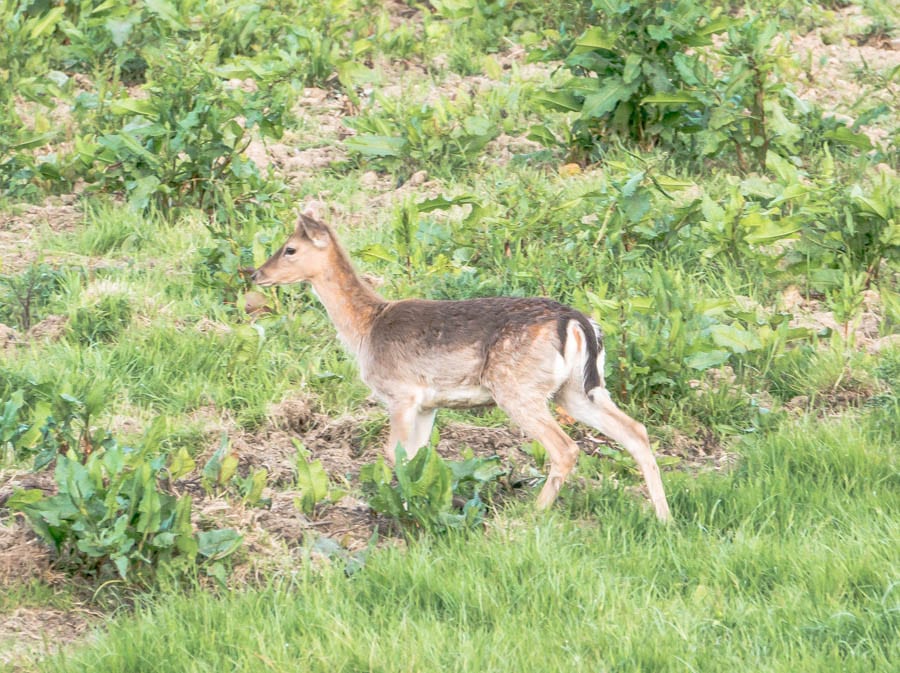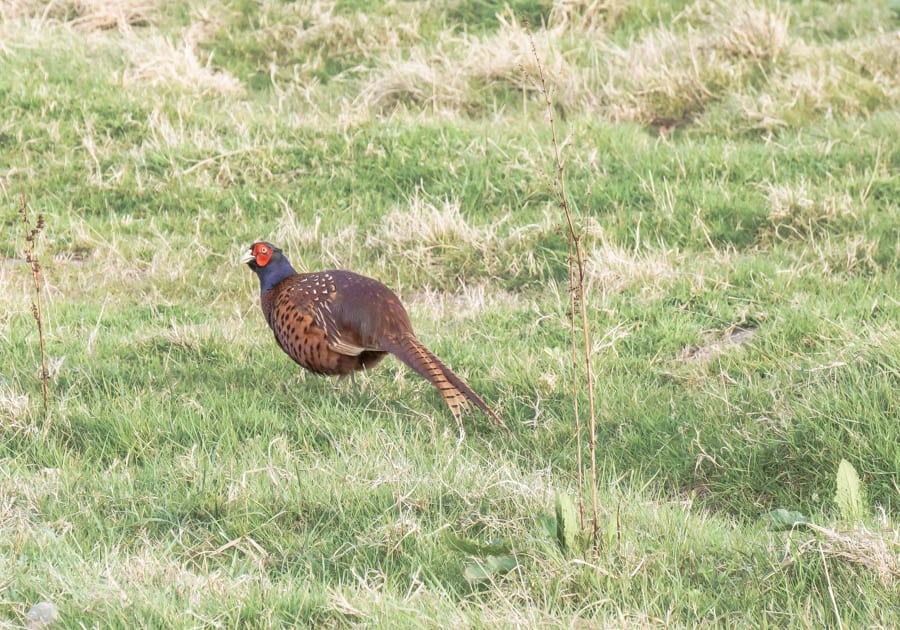 Birds of prey swoop across the skyline above my garden. Sometimes there's even a battle in the air, such as the recent one between a buzzard and a crow. They're also rather fond of the view.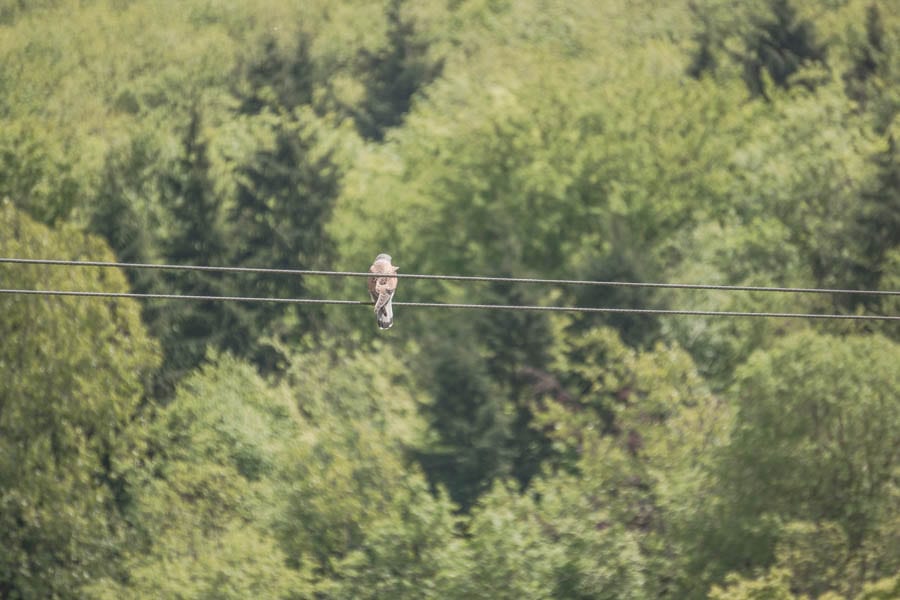 Such as this kestrel which often perches on a wire across the valley, scanning the fields and waiting patiently to swoop down on a small unfortunate prey.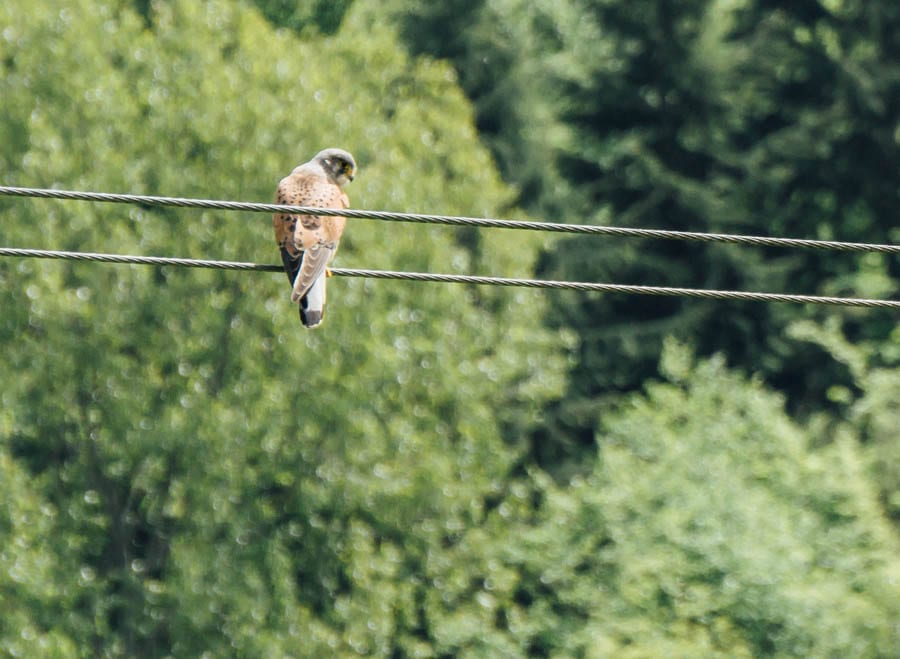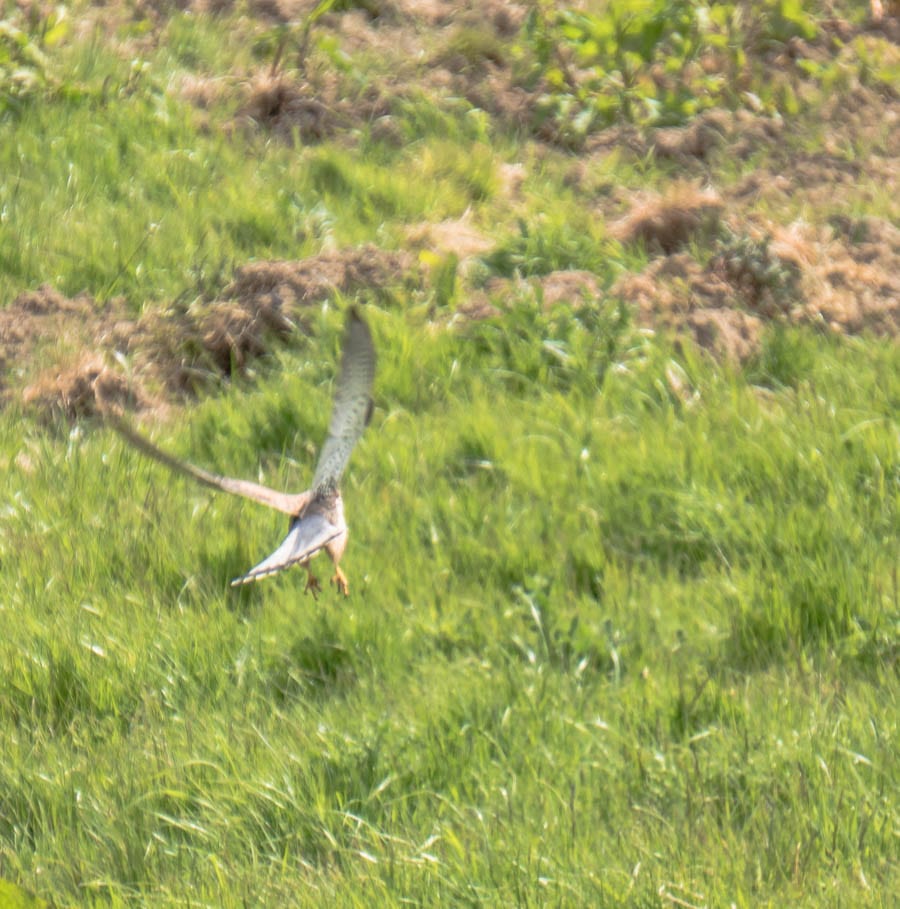 This is another part of the landscape as seen from an upstairs window. It includes part of our garden, a small wild flower meadow, a shallow stream hidden by trees, and a field of crops bordered by woods. We can also see this from our raised back deck.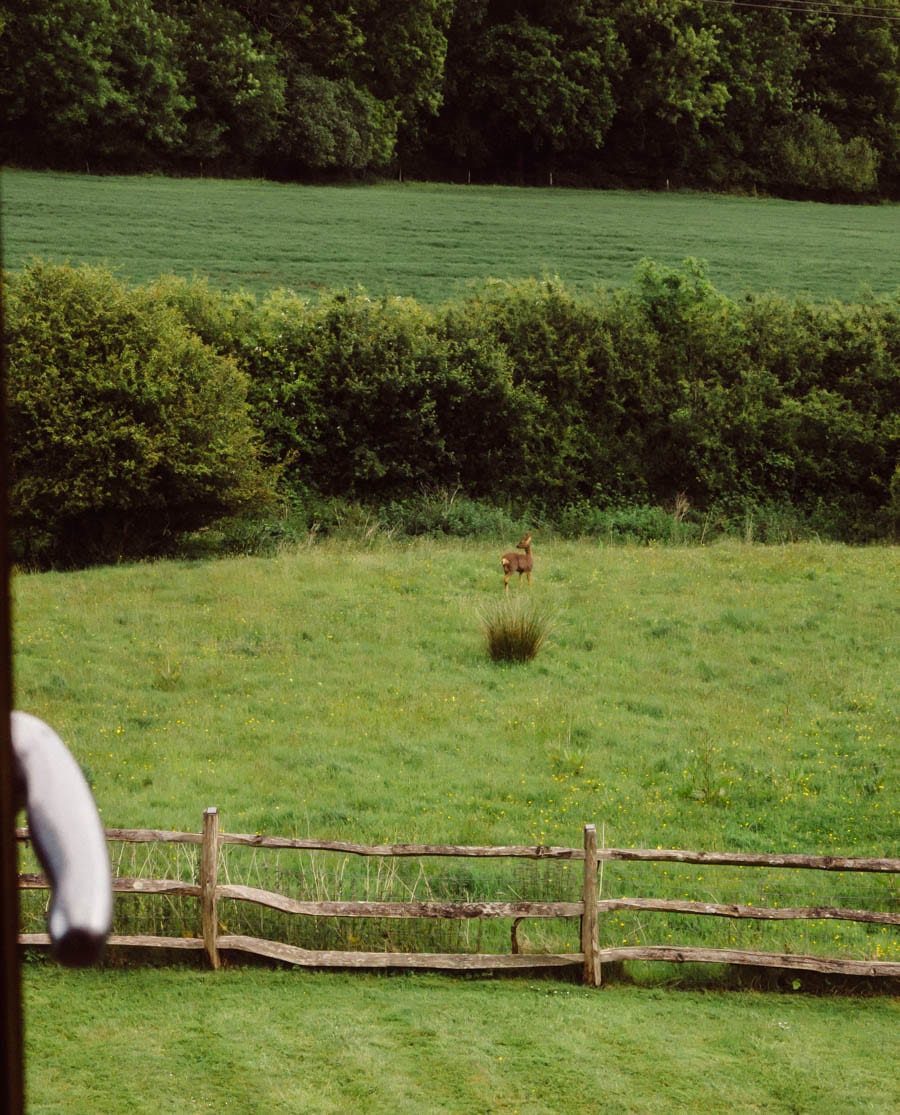 Herds of fallow deer are partial to the nearby field which, of course, doesn't please the farmer.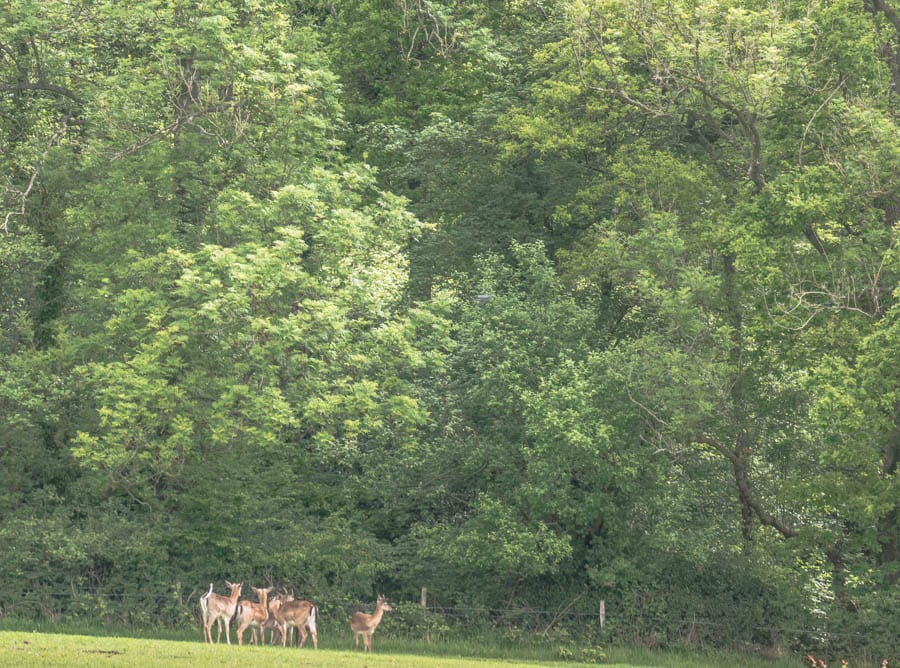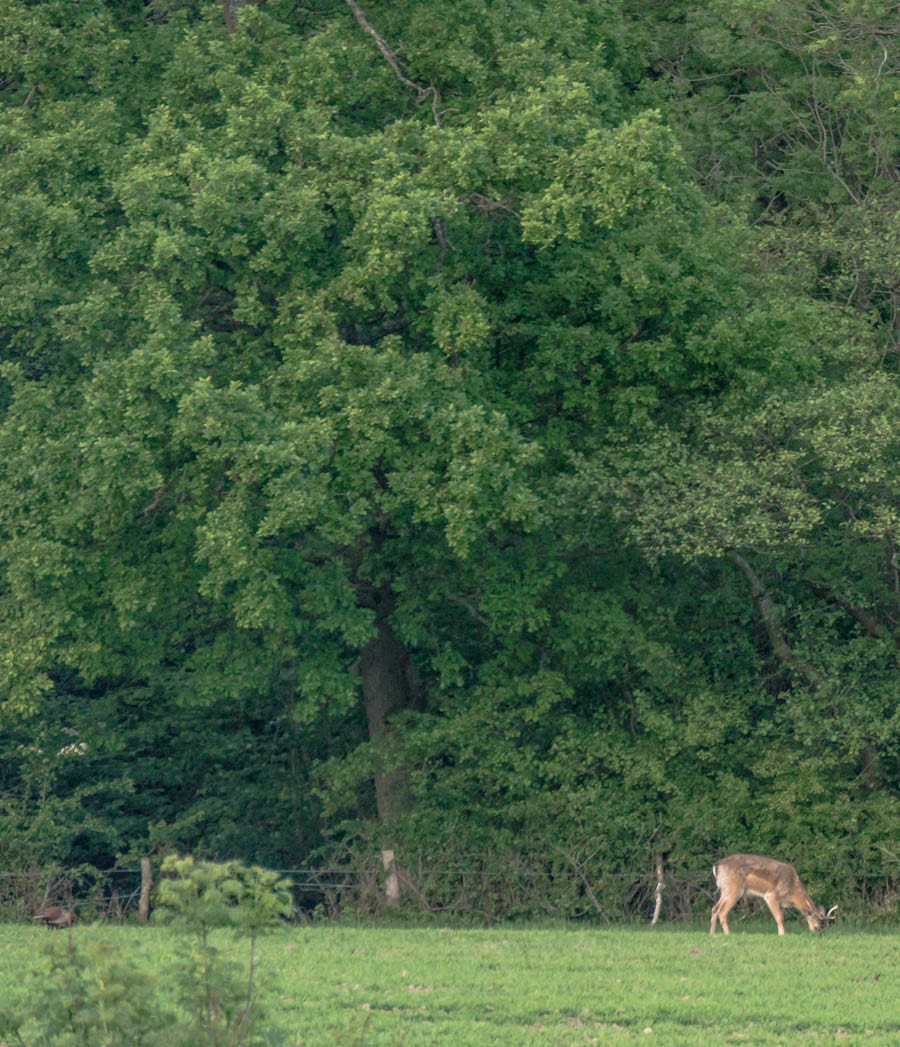 The small wild meadow next to our garden attracted a new visitor this week. Looking out the window I noticed a small roe deer nibbling among the wild flowers. Roe, unlike fallow deer, are actually native to Britain as I discovered during a wildlife spotter adventure on deer with Luce and Theo.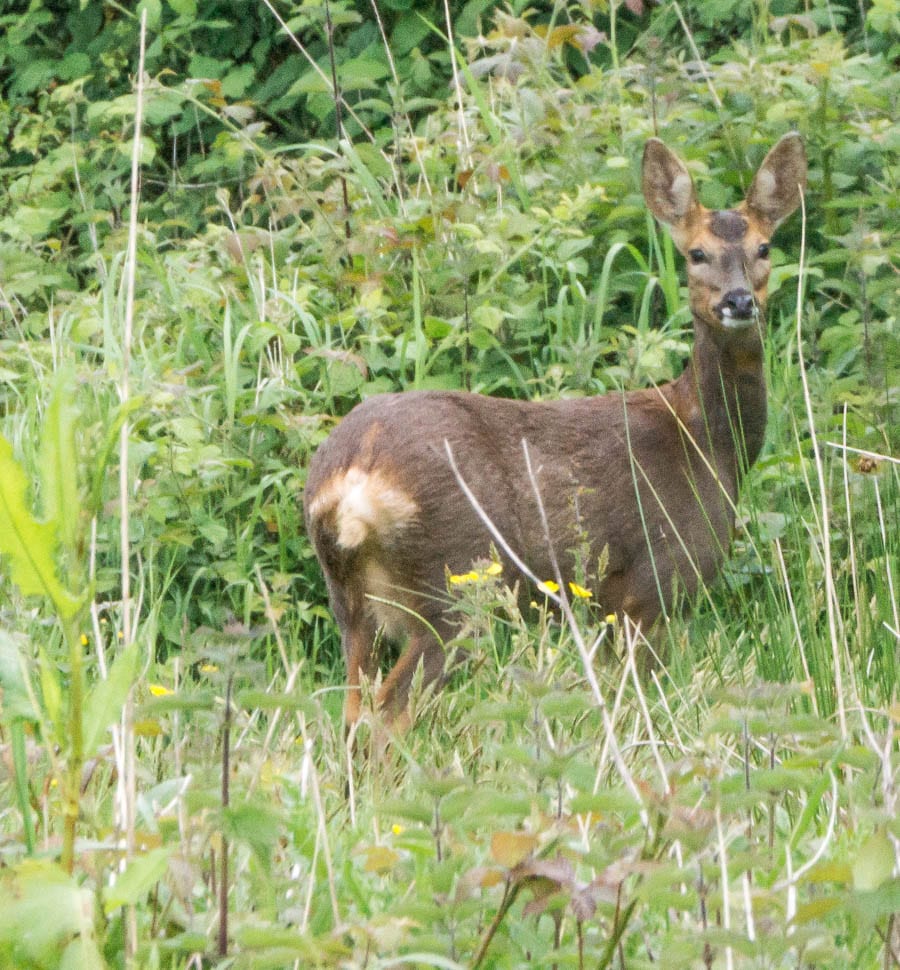 When I went out into the garden to get a closer look, she gazed at me for a moment before letting out a plaintive loud cry and bounding off. I soon discovered why. When I returned home with Luce and Theo after picking them up from Beavers, there was another small wild one near our garden. A tiny fawn was cavorting around the roe.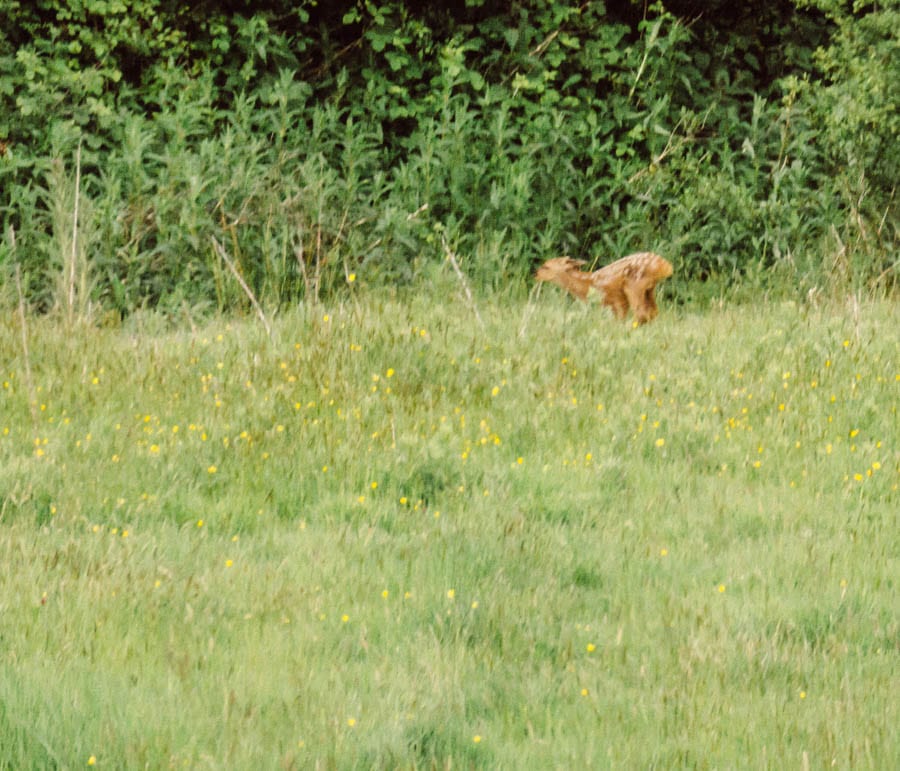 When the fawn sat down to rest we nearly lost sight of the wee one in the tall grass.  Here's a comparison of mama doe roe and baby fawn roe at different times of the day amid the same patch of wild flowers…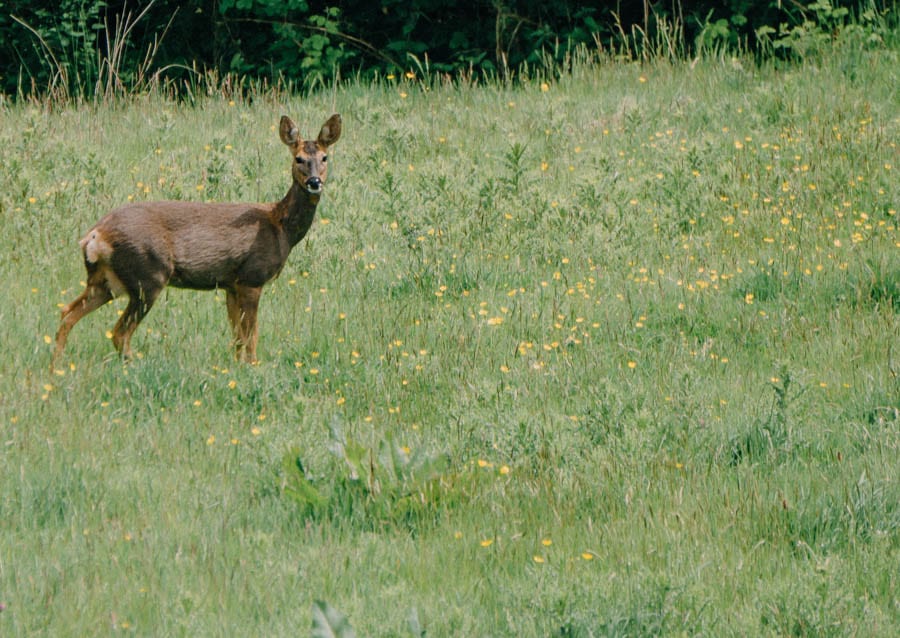 You can just about see the fawn camouflaged in the grass.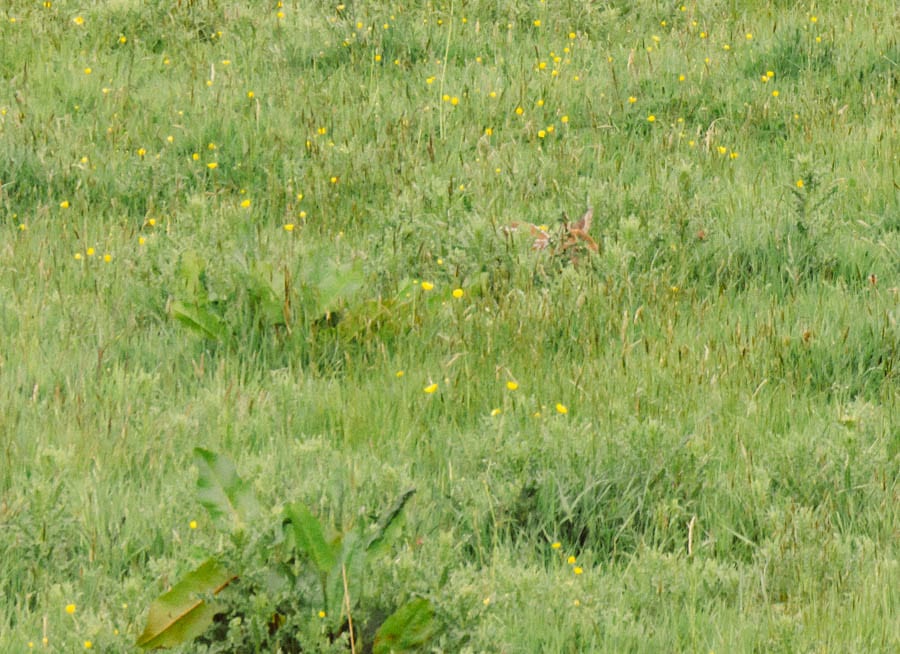 Then the fawn went over to its mother for a cuddle and a kiss.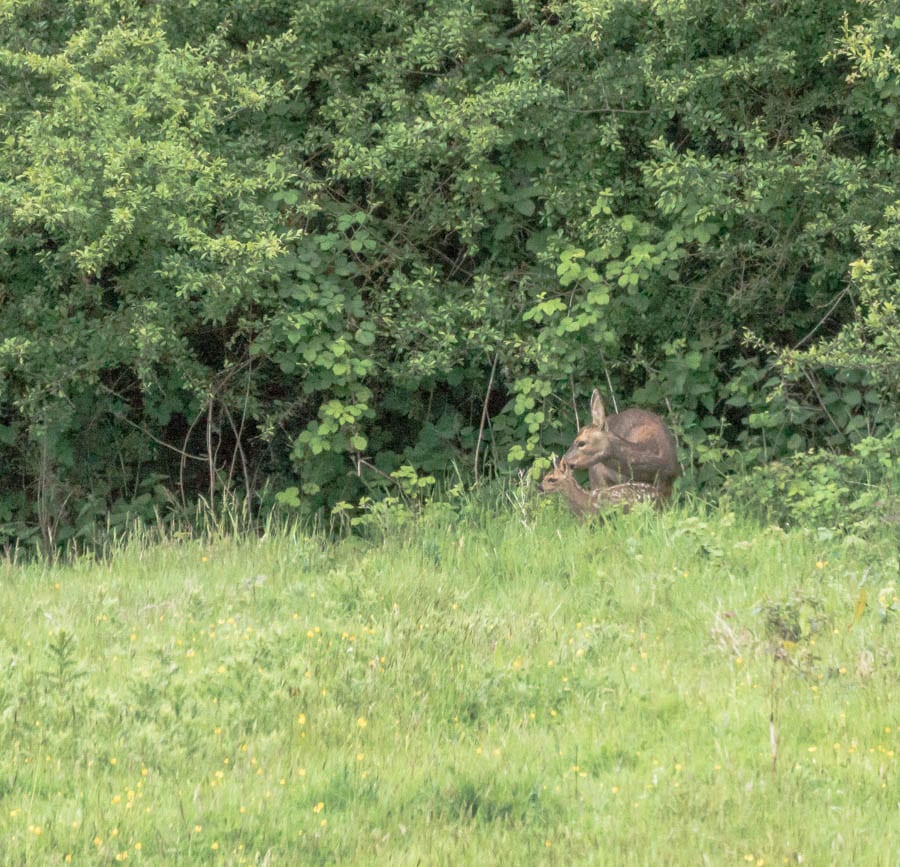 The fawn soon retreated into the sanctuary formed by the shrubs and trees nearby. Mama then sat guard in the meadow from dusk till dark. Her large ears twitching as the wind picked up and howled around my garden.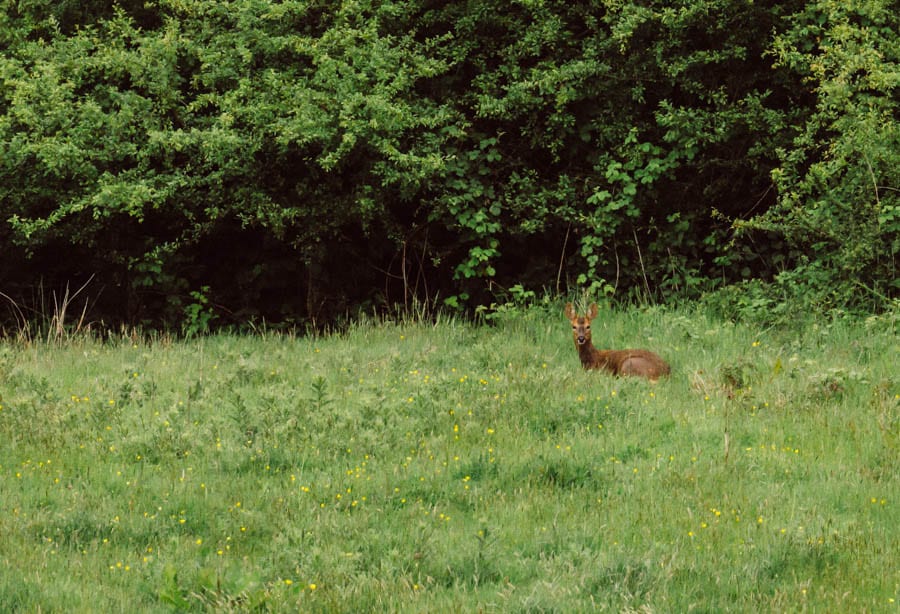 While gazing out the window this morning at the gusts of wind and sheets of rain stabbing our valley, guess who I saw in the field?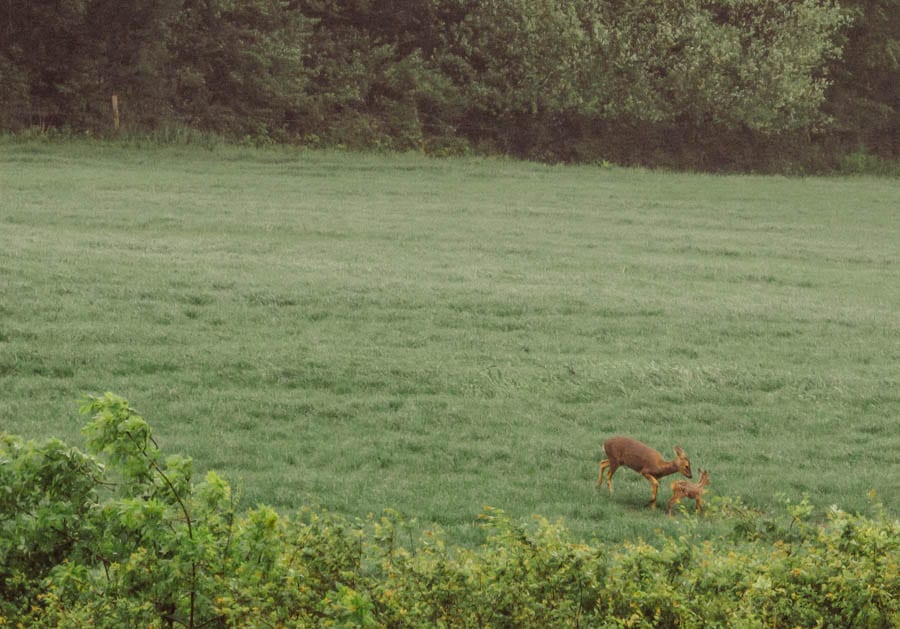 Yes, I'm rather wild about my garden and my view.